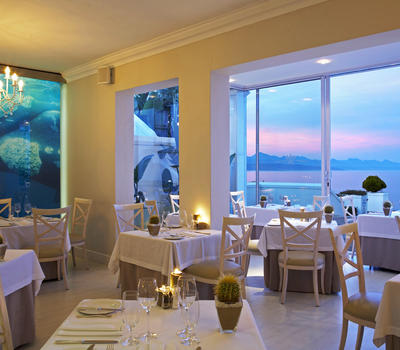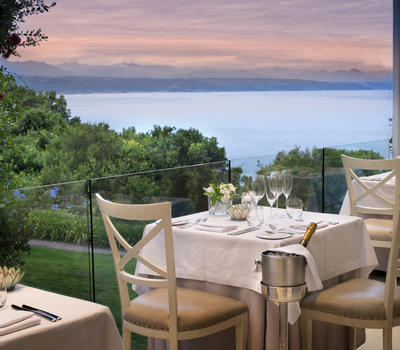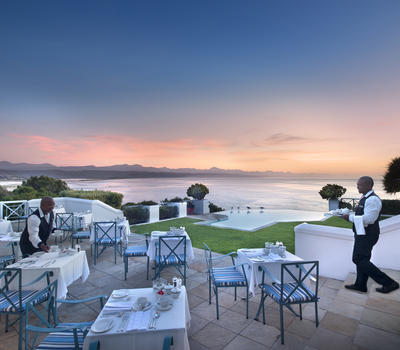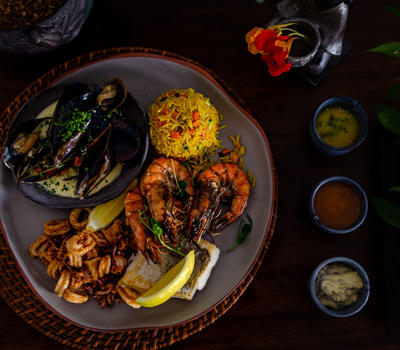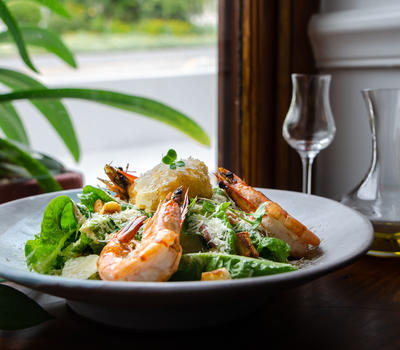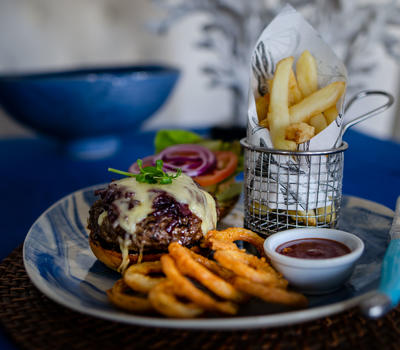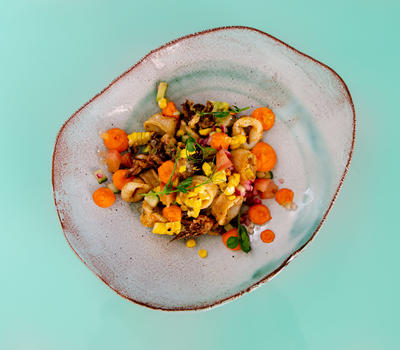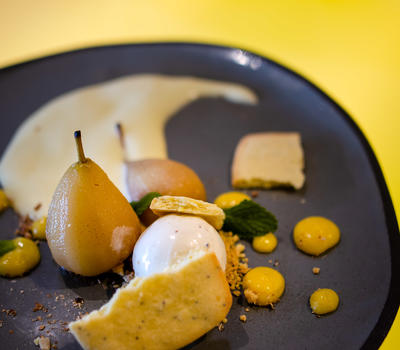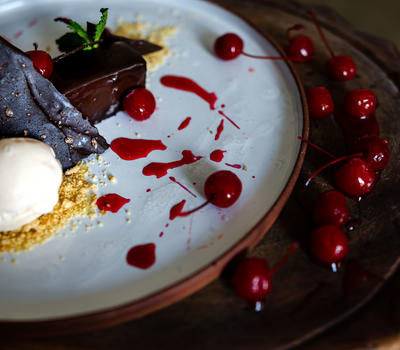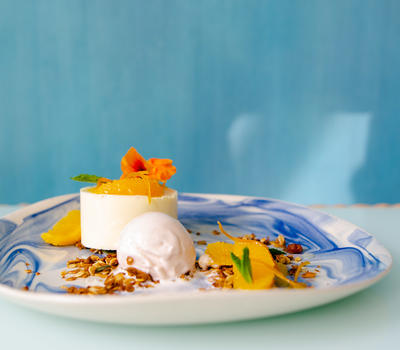 Restaurant at The Plettenberg
The indoor dining section offers beautiful views of the pool and ocean, while the outdoor terrace is perfect for alfresco dinners, with mesmerising ocean vistas – especially at sunset.
True to its name, the restaurant is renowned for its ocean bounty, drawing inspiration from the rich marine life that can be found in Plettenberg Bay. The kitchen team, headed up by Executive Chef Kyle Macaskill, prepares innovative, sustainable seafood dishes, together with a wide selection of meats and vegetables. Working closely with local suppliers, ingredients are always seasonal and kept at a superb level of quality.
Created by Kyle to reflect a taste of the bay, signature dishes at the Restaurant include Sesame Encrusted Norwegian Salmon and The Fisherman's Seafood Platter, while carnivores can tuck into Aged Beef Fillet and Karoo Springbok Loin – with a carefully curated wine list completing the culinary experience. The relaxed Café Menu offers hearty dishes, and guests may also book ahead to enjoy High Tea at the restaurant.
Opening Times
Breakfast: 07h00 to 10h30
Afternoon Tea Menu: 11h00 to 17h00
Lunch / Dinner: 12h00 to 22h00
Show More
Show Less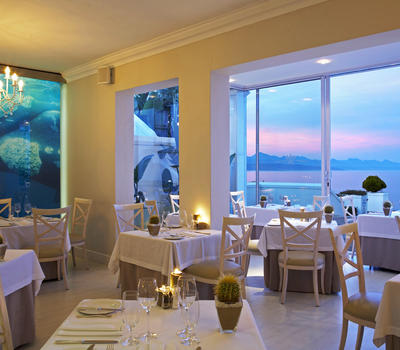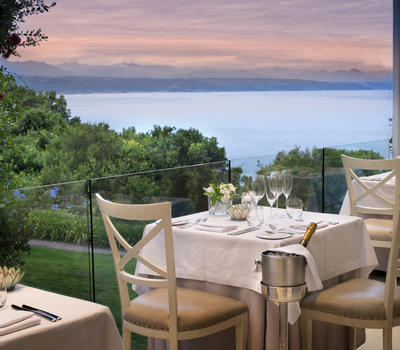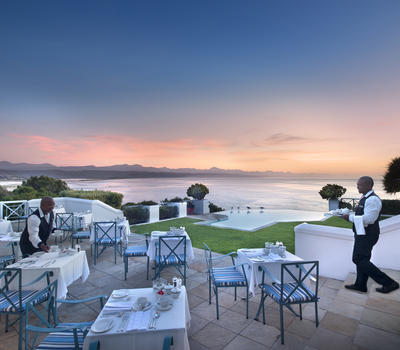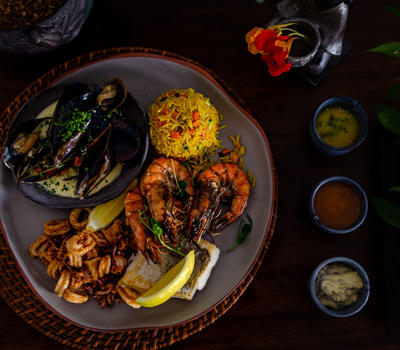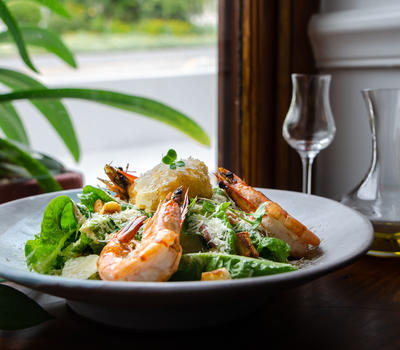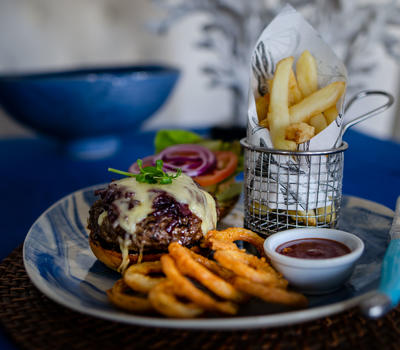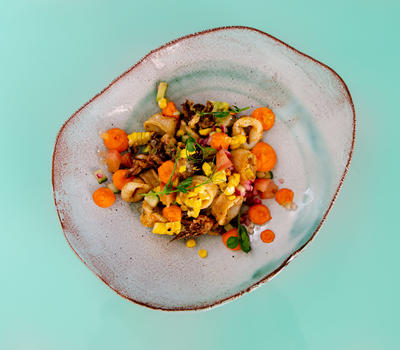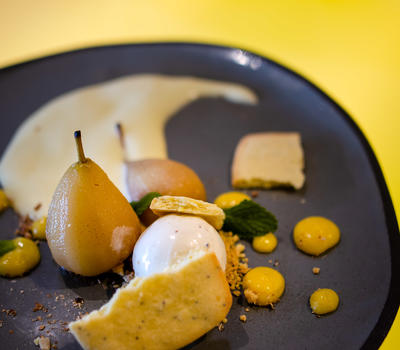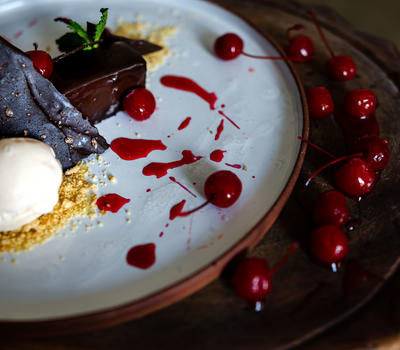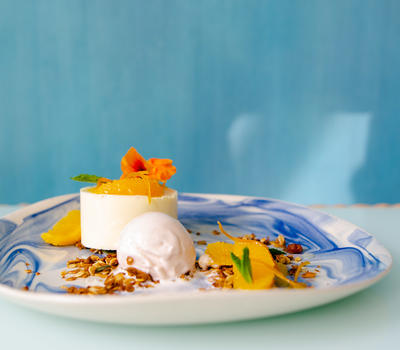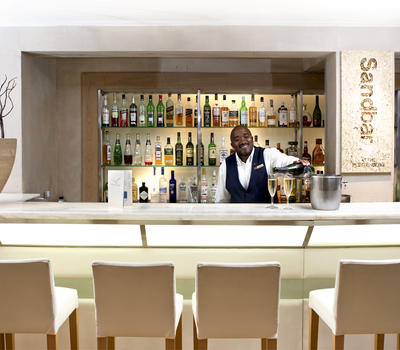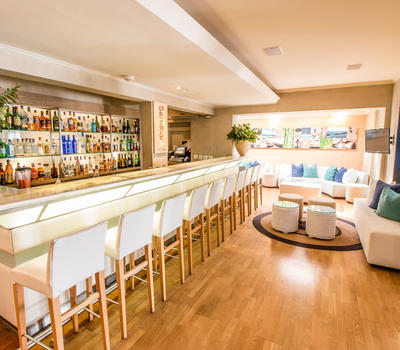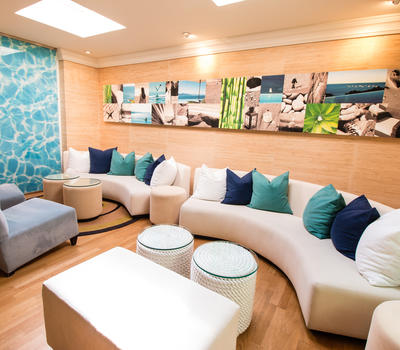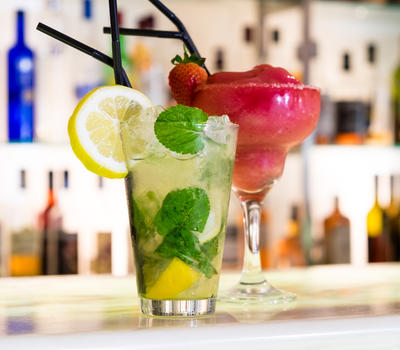 Leading off The Sun Lounge of The Plettenberg, The Sandbar is an exquisite, contemporary cocktail bar and lounge frequented by local patrons, as well as South Africans who choose to holiday in Plettenberg Bay.
The glass, white leather, marble and natural oak finishes blend to form a striking design, highlighted by clever lighting. The large photographic panels on the walls offer an outdoor perspective of the Plettenberg Bay area.
Throughout the day, The Sandbar is the perfect meeting spot for drinks and tea, and in the evenings it is ideal for enjoying award-winning South African wines, a variety of champagnes and an array of carefully crafted signature cocktails.
Opening Times
Daily from 11h00 to 23h30
Show More
Show Less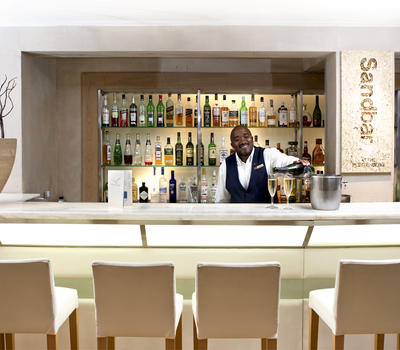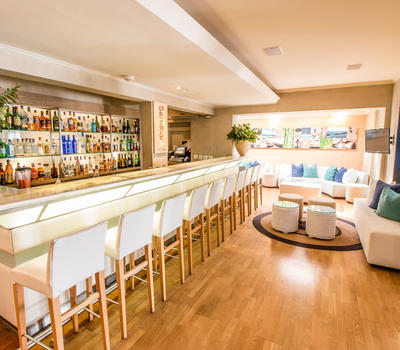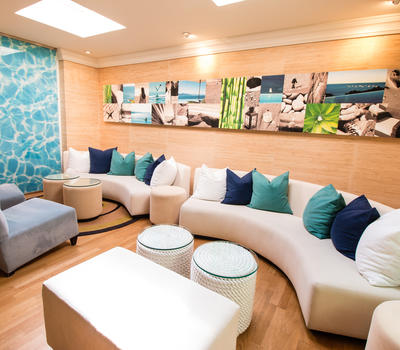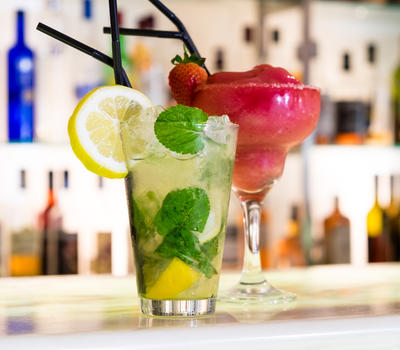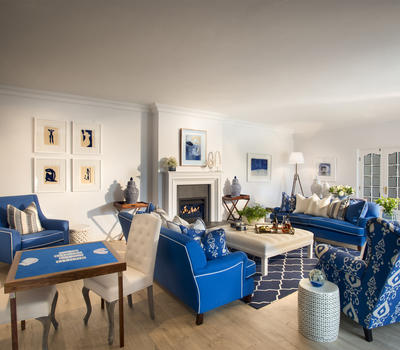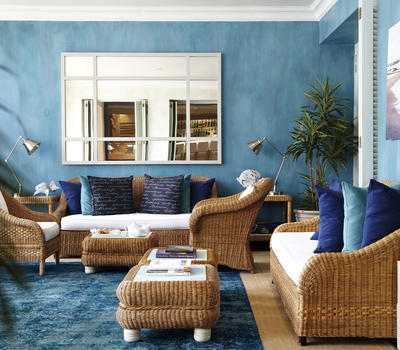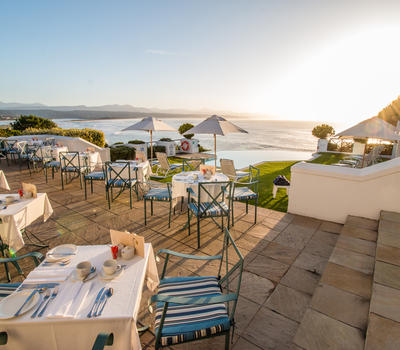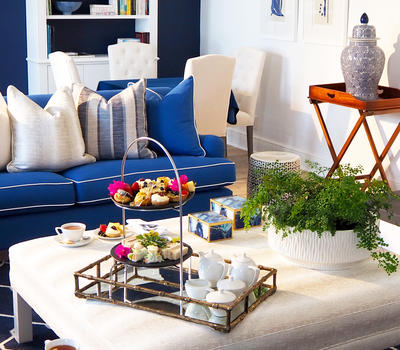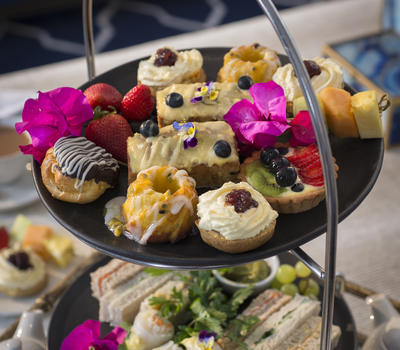 Think savoury bites such as Smoked salmon trout, dill & cream cheese sandwiches, and Monkeygland Glazed beef & red onion mini skewers; and Coconut sesame butter macarons and fruit tartlets as sweet treats – not to forget freshly baked Scones of course.
All are served with the finest selection of teas or coffee, as well as MCC or Champagne on request.
Whether you are celebrating an engagement or baby shower, birthday or bar mitzvah, or a corporate function, we can tailor the event to your needs, and offer the perfect venue for your do – be it at the Bluewing with 180 degrees sea view, our restaurant terrace, or the intimate Summer Lounge.
Price: R 165 per person
includes tea or coffee
BOOKINGS ONLY
(48 hours' notice)
Show More
Show Less