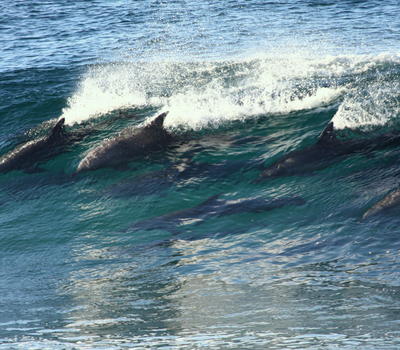 The ultimate seaside getaway, Plettenberg Bay offers a multitude of varied and unique experiences for all ages. It's a destination with a year-round temperate climate, beautiful beaches and unrivalled scenery – it's also a destination that has a culture of conservation, living history, and annual events and festivals, as well as a flourishing creative community.
The Plettenberg is located within walking distance of the Lookout Art Gallery. Established in 1974, its collection of art (from ceramics to paintings) focuses on the Southern Cape and South Africa. Also, get to the heart of Plett's art community at Old Nick Village, a network of restored heritage buildings set in lush, indigenous gardens and housing resident fine artists and master craftsmen. Find local design, entertainment and so much more.
Another interesting creative cultural excursion is to Global Village, a quaint shopping village filled with arts and crafts purveyors to discover. The whole family will love it.
Speaking of family-friendly options, visitors will also enjoy Adventure Land in Harkerville, with activities ranging from waterslides to quad bikes. Another must-visit is the Plett Puzzle Park, with its life-size 3D maze, the forest puzzle walk that meanders through the natural forest, and a rope maze for the kids.
Plettenberg Bay's rich eco-systems support many kinds of creatures, big and small, and as such, there is a sharp focus on conservation. There are a number of parks that offer one-of-a-kind encounters with wildlife.
One of the most famous is Monkeyland, a sanctuary for various species of free-roaming monkey; visitors can join them in the forest on a "monkey safari". Located next door is Birds of Eden, which is said to be the largest free-flight aviary in the world. Think indigenous forest with waterfalls and elevated walkways. At the Elephant Sanctuary visitors can touch, feed, walk as well as ride African elephants. There are many such experiences, and some include birds of prey, snakes, wolves and more.
With its beautiful backdrop and efficient infrastructure, Plettenberg Bay hosts many annual festivals and events; look out for regular concerts, too. Some of the highlights on the calendar include the Tour de Plett, the Whale Rally, the Plett Fringe Festival and, most recently, the Plett Food Film Festival.
Show More
Show Less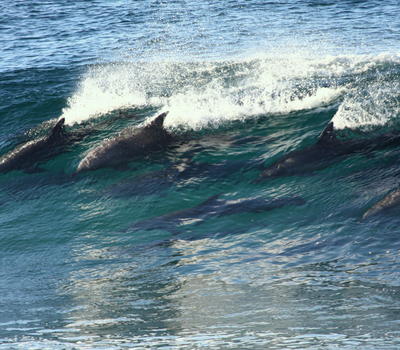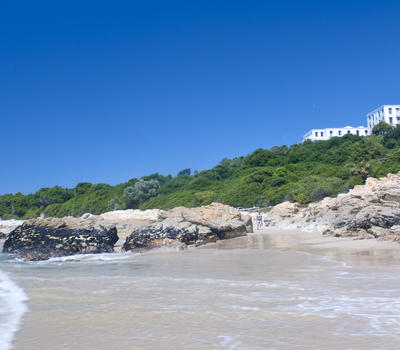 BAYS, BEACHES and BEAUTIFUL FORESTS
Plettenberg Bay, tucked neatly into the Garden Route, boasts golden beaches, a rugged peninsula and dense green forests. There's so much to see and discover that is rich with adventure, experience and spectacular sightseeing.
Are you looking for a relaxing seaside getaway? The Plettenberg, perched on a rocky headland overlooking endless views of ocean, mountain and beaches, offers the ultimate base from which to explore the variety of outdoor activities.
Plettenberg Bay boasts some of the most beautiful beaches in South Africa, where activities such as surfing, kayaking and skimboarding are popular. Plett is said to have the second-most temperate climate in the world (after Hawaii) and its beaches can be visited year-round, with some just a short walk from the hotel's doorstep.
Travellers can head to the beach from The Plettenberg, down a path fragrant with fynbos and with a beautiful view of the ocean. Located nearby is Lookout Beach: perfect for families, the little ones can splash in the lagoon and build sandcastles on the shore. There are plenty of activities for all ages too, including kayaking on the lagoon or surfing in the sea.
A popular swimming beach, Robberg 5 is also known for bodyboarding and surfing. For a long walk along a stretch of pristine coastline, Keurboomstrand is just the ticket (surfers love this beach, too).
Those simply wanting to relax on the shore can enjoy land-based whale watching (in season), or spy dolphins playing in the surf.
A must-visit place is the Robberg Nature Reserve. Immerse yourself in the wild natural beauty of its beach, which stretches for kilometres between the Robberg Peninsula and Beacon Island. Or if you like things a bit busier, head to Central beach for a slice of Plett life; very popular for surfing, it's also the launch site for marine safaris, dive charters and ocean kayaking tours.
Along the Garden Route, visitors will find a large variety of adventure sports, from horse riding to bungee jumping.
For a bird's eye view, the Bloukrans bungee jump is the world's highest commercial bridge jump (216m) and is set amid the beauty of the Tsitsikamma Forest. Skydive in Plett for what is said to be "the most scenic drop zone in the world". And keep things sky high with a Tsitsikamma canopy tour, where participants follow a course 30m above the forest floor.
Those who like to stay closer to the ground will enjoy the Outeniqua biking trails, self-guided trails in the Harkerville coastal forests and marine reserve.
Another must-see site is Groot Boom in the Tsitsikamma National Park (a diverse and beautiful reserve encompassing five eco-systems, with many activities and hiking trails). The "Big Tree" is an Outeniqua yellowwood, native to the montane forests of Southern Africa; it is estimated to be between 600 and 1 000 years old, and is said to be South Africa's oldest yellowwood.
Golf is also very popular along the Garden Route, which was named the 2014 Golf Destination of the Year for Africa and the Gulf States. Practice your swing at a number of beautiful golf courses, amid stunning natural scenery.
Show More
Show Less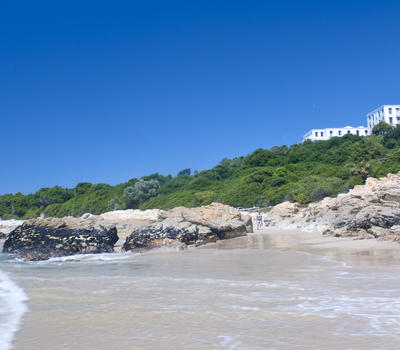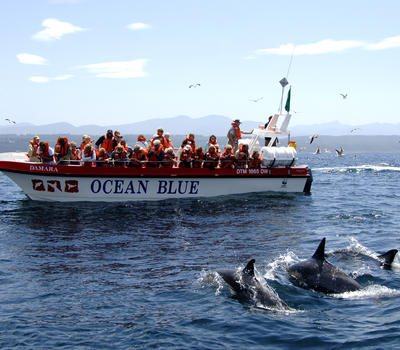 Situated in the coastal town of Plettenberg Bay (20 minutes from Knysna), Ocean Blue Adventure offers a rare and powerful experience through permitted boat based whale watching & dolphin encounters. We also offer an "at one with the ocean" kayaking tour, and township tours. All tours are guided with expert crew and tour operators who are internationally qualified. Call us today for a booking or more advice. Ocean Blue is a licensed SABBWWA permit holder, which enables us to approach whales from 50 metres instead of 300 metres. Should the whales approach our vessel we do not have to move away. The guests therefore get an up close experience with these majestic mammals in the bay.
Summer = Dolphin Season
In summer you have a great chance to see the rare Humpback Dolphins found in only certain areas of the South African coastline! You will also see Bottlenose Dolphins and Common Dolphins… We will also take you to the Robberg Seal Colony where you will see around 5,000 seals in their natural environment.
Winter = Whale Season
In winter you have a very high likelihood of seeing Southern Right and Humpback whales. Our tours include the Robberg Seal Colony (home to +- 5000 seals) and other marine life of the day.
Show More
Show Less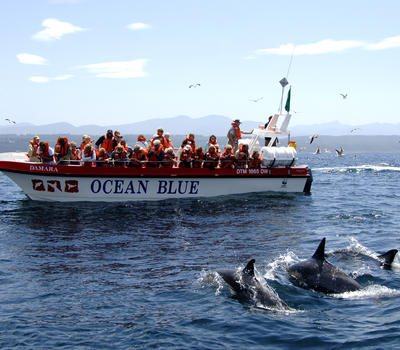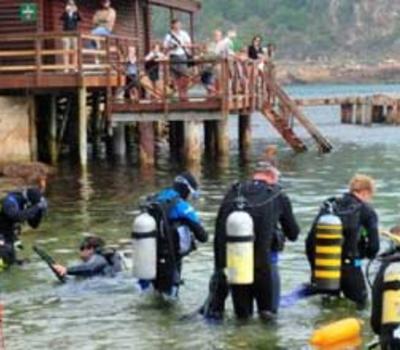 Go scuba diving or take diving courses and charters around Plettenberg Bay.
There's scuba diving for all levels of experience (including kids) on Plettenberg Bay's coral reefs. Seal dives, night dives and shore dives, inside and outside the Bay, will bring you mask to nose with over 100 species of fish. If you're lucky, you may even find yourself among a pod of dolphins.
Shore dives on offer include Redbait Reef, known as the Bay's 'house reef', which is great for beginners or the less-experienced diver. It's easily accessible from the beach and its plentiful natural light is a boon to the underwater photographer.
Buy a cheap disposable underwater camera if you've never tried this before and snap up reef fish, cuttlefish, sharks, sea urchins, anemones and squishy sponges.
You'll need to swim a short way to reach Shallow Blinders, a 3-pinnacled coral reef that nurtures dozens of fish. Check out ragged-tooth, pyjama and leopard sharks plus rays, octopus, cuttlefish and boxfish.
Swim a bit further out to Blinders Reef where the Wall awaits you: a technicolour dream of soft coral and its many denizens, including orange wall sponges, blue choirboys, strawberry anemones and, everywhere you look, multi-coloured coral.
If you're a fisherman, take your rod out to sea and hope for blacktail, red roman, yellowbelly rock cod or the extremely tasty galjoen.
Show More
Show Less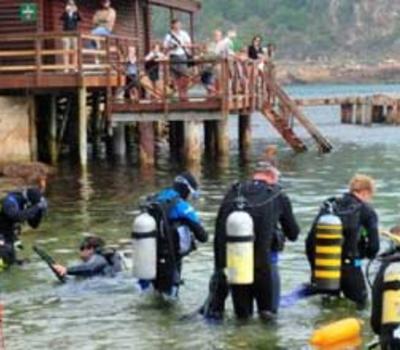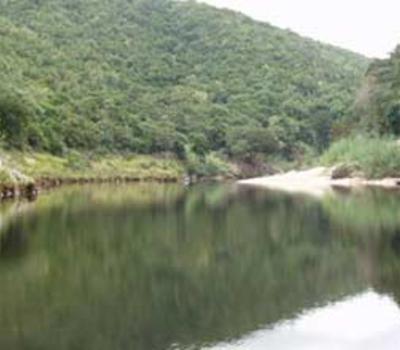 Experience the Keurbooms River Nature Reserve, sit back and relax with an ice cold beverage and let your eyes and mind be, titillated with majestic scenery as you slip along shimmering waters cascading with dense pristine forest lining your meandering journey. Let your ears be alighted to the mighty sounds of our natural orchestra of bird calls amplified by our amp theatre of gorges.
This is a reality for Keurbooms River Ferries and our guests who take this journey with us.
This awe inspiring journey is only a bird call away from Plettenberg Bay and a stone throw away from the Knysna Waterfront in the Garden Route, Western Cape. The boats depart every day, each journey is two and a half hours of pure pleasure for people of all ages, including those of us who are physically challenged.
We can accommodate large groups or should you wish to have a private experience you may charter one of our vessels.
This forest and gorge experience is only accessible via the pristine Keurbooms River Estuary so join us on a memorable journey and come and feel a part of what is left of a once mighty Knysna Forests.
Show More
Show Less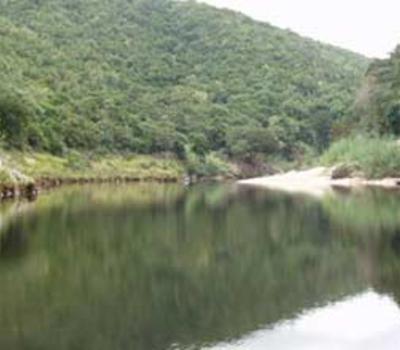 The Bloukrans Bungy is the worlds highest commercial bungy bridge. It is also the highest commercial natural bungy jump in the World. We have had a number of world records associated with Bloukrans. In 2003, Bloukrans bungy was recognised as the worlds highest commercial bungy jump. In 2008 we were part of two more world records. Veronica Dean performed 19 bungy jumps in one hour and Bill Boshoff performed 101 jumps in a 24 hour period. Bill's world record was subsequently surpassed but in 2011 we facillitated Scott Hunty to regain the world record with 107 jumps in the 24 hour period.
The Bloukrans Bridge is 216 meters (709 feet) above the Bloukrans River. Our bungy jump operations is open 365 days of the year during all weather conditions (except gale force winds)
Our primary focus is on maintaining the highest quality safety standards on our operations so that bungy jumping can be experienced and enjoyed by all. All our operations are covered by comprehensive public liability.
We are pleased to announce our online store is now live.....We recommend that you pre book any jumps no less than 48 hrs in advance– particularly if it is a group booking. This will enable us to plan our day more effectively and to process your jumps/jumpers more timeously.
Show More
Show Less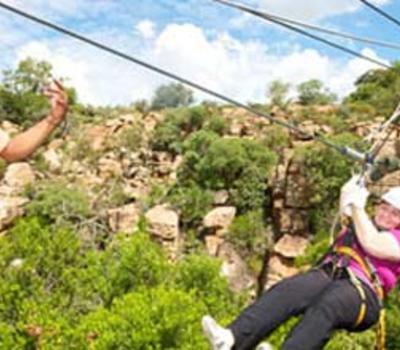 The Tsitsikamma Canopy Tour© is a unique eco-wilderness adventure that takes place in the magnificent Tsitsikamma indigenous rainforest.
The first of its kind in Africa, the canopy tour involves traversing from one platform to another along a steel cable suspended up to 30 meters above the forest floor...
Most platforms are located in giant Outeniqua Yellowwood trees. The scenery and bird life is spectacular and professional guides provide interesting facts about the forest ecology during the 2½ to 3 hours.
The concept of guiding people through the upper canopy of a rainforest originated in Costa Rica, where adventurous biologists devised new methods for accessing the forest canopy in order to conduct research on the undiscovered canopy ecosystem. The idea soon developed into a breathtaking form of eco-tourism which allowed people to enter and experience a previously inaccessible natural environment.
Construction of the Tsitsikamma Canopy Tour© has been done in accordance with strict civil engineering standards. The system was designed and created by an adventurous civil engineer who constructed a similar canopy tour in Costa Rica. Concept to completion took fourteen and a half months.
The tour begins with a detailed safety briefing followed by a 'kitting up' session where full body harness, pulleys and climbing equipment is issued and checked. A short drive into the Tsitsikamma forest and it is time to monkey around!
From the start on the launch platform a new world unfolds as one gently glides on a steel cable to the first tree platform. All groups are escorted through the forest canopy by a lead guide and a follow guide to ensure your safety as you slide from tree to tree. The platforms, built high up in the giant Outeniqua Yellowwoods, provide an unbelievable view of this enchanting new world - any fear of heights is soon lost as you gather in your new surroundings.
Spend a couple of minutes relaxing while your guides enthusiastically explain the ecology of the forest - pointing out different trees and the magnificent giant ferns way below. The bird life is incredible. Knysna Loeries, sightings of the elusive Narina Trogon and the Vervet monkey are not uncommon.
The Tsistikamma Canopy Tour© consists of 10 platforms and 10 'fufi' slides, the longest of which is 100m! About three hours later you exit the forest, having undertaken the journey of a lifetime. You have contributed to the creation of new jobs and are helping the forest regeneration project.
Show More
Show Less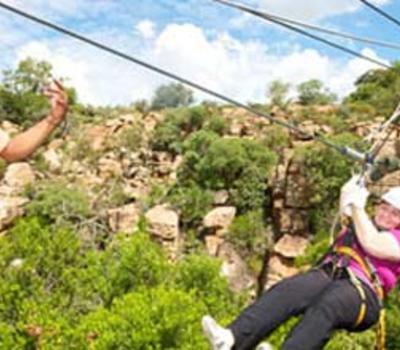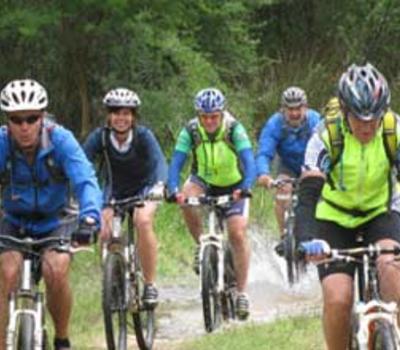 The Garden Route is home to some of the most extraordinary mountain biking in the counrty. From the lush forests and sweet tasting streams to the spectacular heights of the Outeniqua Mountains this area has it all. It is our intension to show these enjoyable trails in a safe comfortable way.
Our trails are suitable for all people with a moderate level of fitness. Persons with doubts as to their physical capabilities are recommended to consult their physicians and call us before participating.
Rider safety is of the utmost importance on all our trips. Mountain biking is a hazardous sport, and all our trips encompass a variety of terrain and riding conditions. If a section looks to difficult, don't hesitate to walk it. The guides will always be on hand to assist. Helmets are a necessity, these can be bought or rented from us. All guides carry a first aid kit.
Outeniqua Biking Trails take low impact riding and camping seriously, and encourage all riders to do the same. We feel this is necessary to ensure future enjoyment of our remaining forests.
Show More
Show Less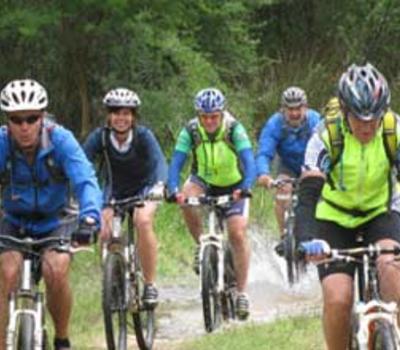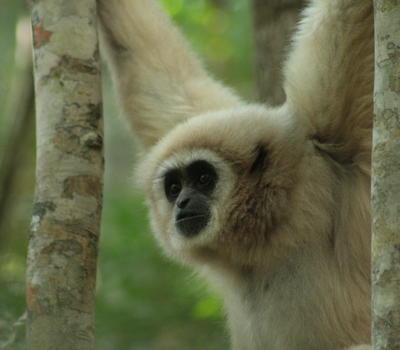 MONKEYLAND PRIMATE SANCTUARY
Monkeyland opened its doors to the public on the 6th of April 1998. Our unique primate sanctuary is currently the top eco-tourism attraction on the Garden Route and for very sound and sunny reasons. Monkeyland has captured the hearts of visitors in its efforts to rehabilitate and free previously caged primates. The sanctuary is exceptional as it caters for several species of primateswho are not caged. They are free to move about the forest and this they do most harmoniously.
At Monkeyland, the emphasis on searching for the primates, and the reward is to see the various species as they are meant to be: free and in a natural habitat. The transfer of information about these fascinating creatures enhances your visit to the sanctuary during a safari. The safaris are conducted by multi-lingual game rangers and are fun, exciting and educational. Our guests leave our sanctuary with a greater understanding of the primates of the world and the threats they are facing.
On the guided safaris you can expect to see a variety of primates, ranging from the Gibbons of Asia to the Lemurs of Madagascar. The knowledgeable rangers will tell you all about these fascinating mammals as you encounter them roaming free in the forest. They also point out, identify and explain the many wonders of life in the forest, from the rich diversity of bird life to the intricate workings of the forest itself.
Monkeyland provides the primates who live here with a stable environment, one with permanence and where there is definitely no exploitation. At Monkeyland, care exceeds the regulations regarding animal welfare. Monkeyland is, most importantly, a place where primates are rehabilitated both physically and emotionally. We strive to achieve an effective balance between conservation and economic reality. It is therefore tourism driven and totally sustainable. A monkey safari is much more than just an unforgettable forest adventure; it is the vehicle that allows you to become part of our rehabilitation process.
It is because of sanctuaries such as Monkeyland which go beyond idealism, and who strive to do something positive, that we can look forward to a more optimistic future.
Show More
Show Less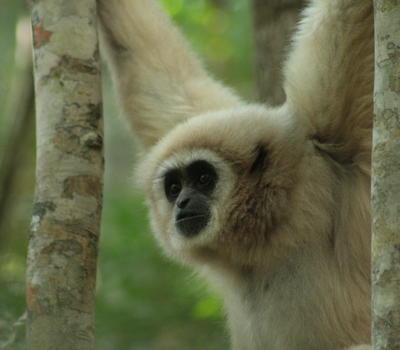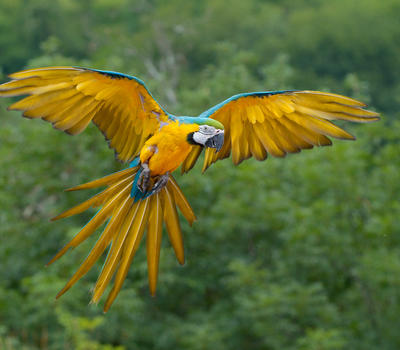 Birds of Eden, is the Garden Route's very own world class free flight bird sanctuary.
The unique two hectare dome (the World's largest) spans over a gorge of indigenous forest. The sanctuary has its own mysterious ruin, which incorporates a walk-behind waterfall. Another feature is its amphitheatre, which has the ability to seat over 200 visitors.
Like Monkeyland, the popular primate sanctuary next-door, Birds of Eden boasts its own canopy walk, while shorter than the 128m bridge at Monkeyland, it hangs above the clouds. The decision to develop Birds of Eden stems from the need to create a safe environment in which to release a large collection of free-flight African birds, miniature monkeys and the sanctuary also enables bird owners to apply to release their pet birds into the sanctuary, after undergoing rehabilitation.
Birds of Eden opened to the public on the 15th of December 2005.
Show More
Show Less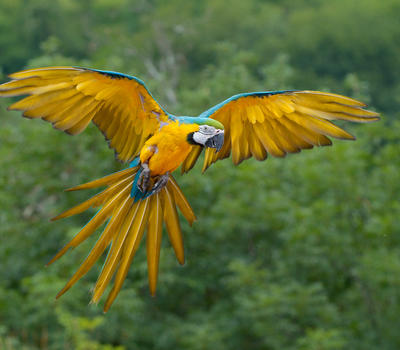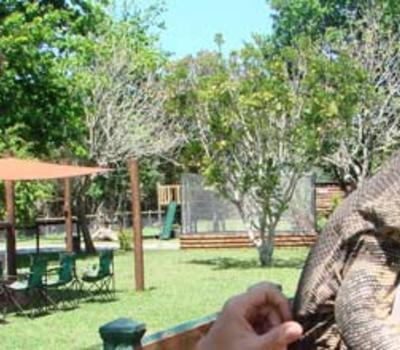 Lawnwood Snake Sanctuary offers hourly informative, interactive tours for any ages with over 100 snakes and other reptiles to see. Open daily 9am – 5pm. We cater for the snake phobic to the snake lover.
Join us for a one hour guided tour consisting of an indigenous snake pit, various outdoor exhibits, a large dome housing South African and exotic snakes, following by enormous pythons, monitor lizards and crocodiles. For the tour, be sure to bring a camera and comfortable walking shoes.
Enjoy a forest walk, tranquil picnic spots and interacting with our various other creatures. For the less adventurous, relax at the tea room or explore the curio shop.
Show More
Show Less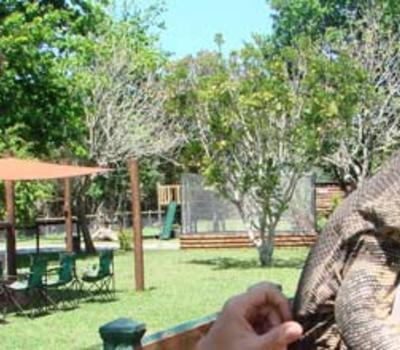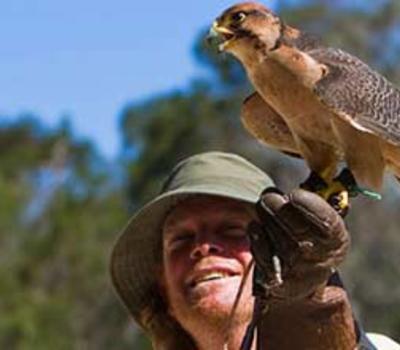 RADICAL RAPTORS is a rehabilitation centre that aims at community awareness and the rescue, rehabilitation and release of birds of prey.
The centre opened at the Heath in Plettenberg Bay, Garden Route on the 6th December 2008. Radical raptors operate directly under the rules & regulations laid down by Cape Nature Conservation.
RADICAL RAPTORS strives to provide on site facilities for the treatment of injured birds of prey and suitable secure housing for birds undergoing treatment.
Proven falconry techniques are used throughout the rehabilitation process to ensure the birds are exercised and cared for in the optimal way.
The release process involves intensively training the raptor to ensure that it is fit and able to hunt for itself. Prior to release, the bird is thoroughly examined, weighed and measured and all data is recorded.
Hand raised raptors are classified as human imprints having identified themselves as humans. Human imprints will not breed naturally and therefore are not releasable candidates. They will claim territories yet not produce offspring. RADICAL RAPTORS utilizes human imprints and birds with permanent injuries as ambassadors in our education and eco-tourism programmes.
Show More
Show Less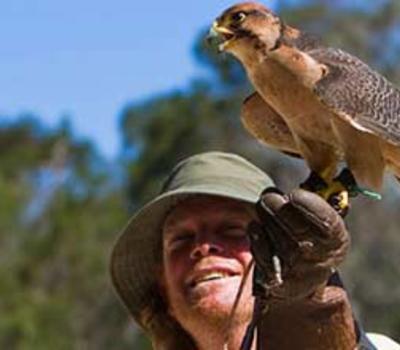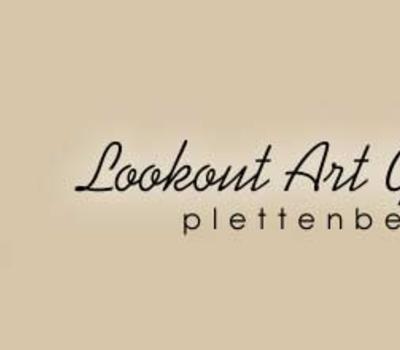 LOOKOUT ART GALLERY AND SHOPS
Looking for a beautiful piece of South African art? Then stop off at the Lookout Art Gallery which has been in Plettenberg Bay since 1974. You will find a collection of original artworks that is representative of the Southern Cape.
Come and see some of the best contemporary South African art which include a variety of media - ceramics, sculpture, glasswork and paintings.
Feel free to browse and if one or more of the paintings take your fancy you will be pleased to know that the gallery is able to pack and ship the works all over the world. Some of the artist housed at the gallery are Sue Kemp, Sam Nhlengethwa, Roelof Rossow, Ruth Squibb, Myfanwy Bekker and Paddy Starling to name but a few.
Show More
Show Less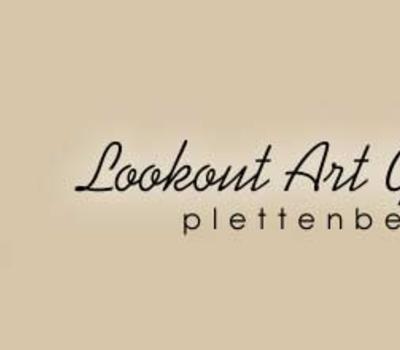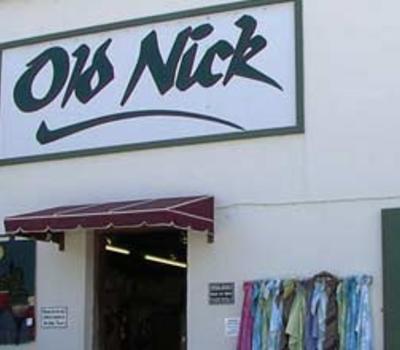 Old Nick Village in Plettenberg Bay is a landmark shopping destination on the Garden Route, featuring an eclectic collection of shops owned by creative manufacturers, designers and curators, Old Nick Village is so much more than a shopping centre it's a truly sensory experience for the whole family as well as the discerning buyer. Originally built way back in 1880, Old Nick Village has a long and rich trading history, find out more here.
Every Wednesday we host the Mid Week Market where you can find homegrown fruit and vegetables, ethically farmed meat and dairy as well as other local, natural and homemade products.
Old Nick Village boasts a carefully selected mix of merchants who are all creative manufacturers in their own right. Each shop has its own individual signature enhancing your shopping experience and most supply their goods to the wholesale market.
Show More
Show Less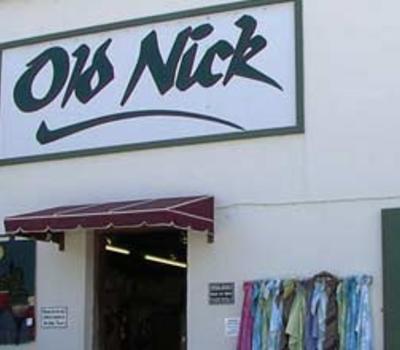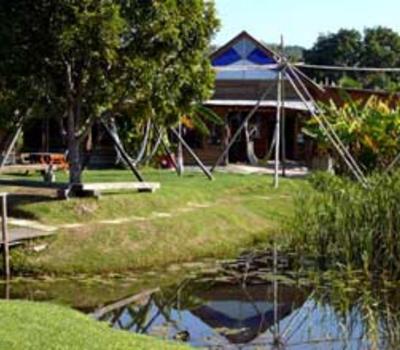 Enter a world of ambient tranquility where an abundant collection of paraphernalia awaits your undisturbed exploration. All merchandise is personally selected by globetrotting owners, Ken and Cath Heyns.
Global Village is open every day of the year from 9am to 5pm, including weekends and Easter weekend. Closed on Christmas day.
Show More
Show Less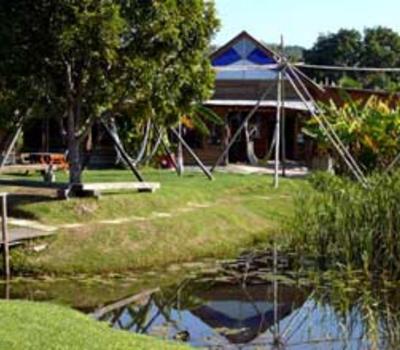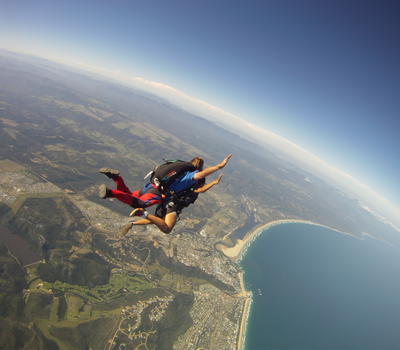 Live life to the full! Experience free-fall over one of the most scenic drop zones in the world. Start the experience with a short briefing. Then enjoy a 20 minute plane flight to 10,000 feet, over the Knysna forests and Plettenberg Bay coastline. Now the leisurely, scenic plane flight stops and the adrenaline starts to pump as you exit the plane with your Tandem Master and experience the rush of a 35 second free fall at 200KPH!
Once the canopy opens, your instructor will glide you down for a safe landing.
Show More
Show Less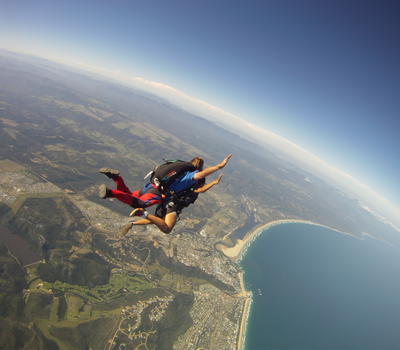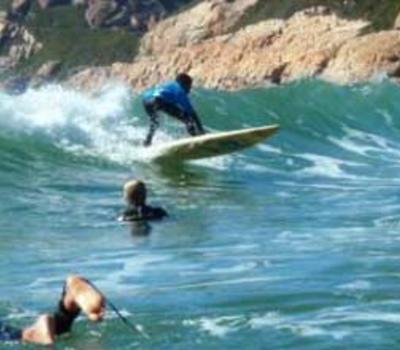 Learn to surf with professional instructors and experience the local surf culture.
Plettenberg Bay is one of the most beautiful surfing destinations on the Garden Route, with pristine beaches, clean, warm water and moderate swells providing some of the best beach breaks when travelling on the Garden Route.
Show More
Show Less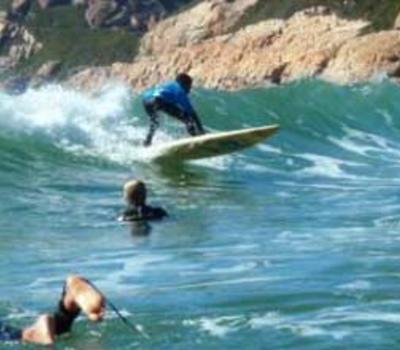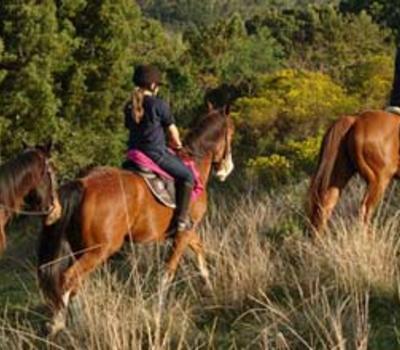 Horse trails with experienced guides for beginners to experienced riders ride through scenic meadows of indigenous fynbos
Show More
Show Less