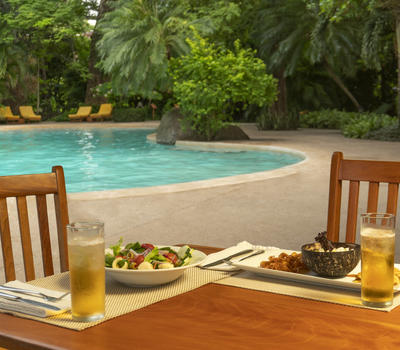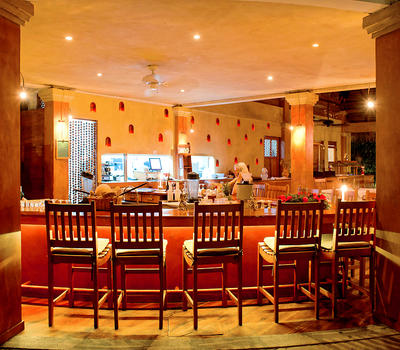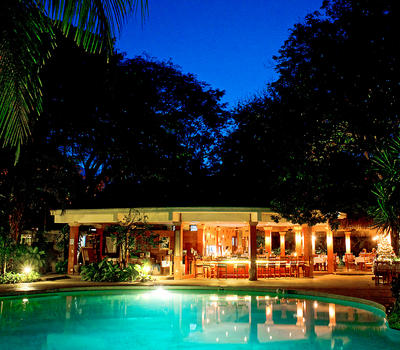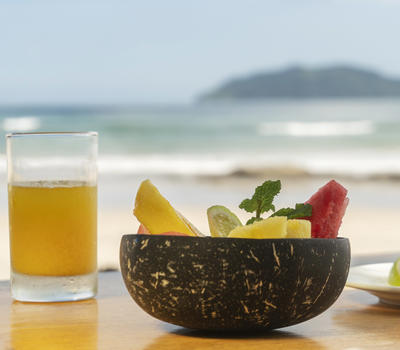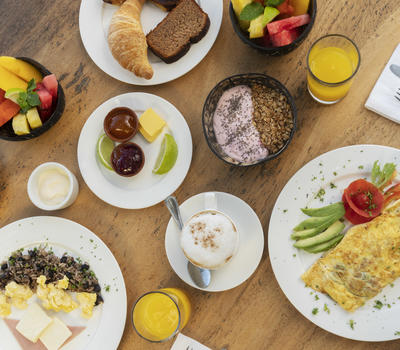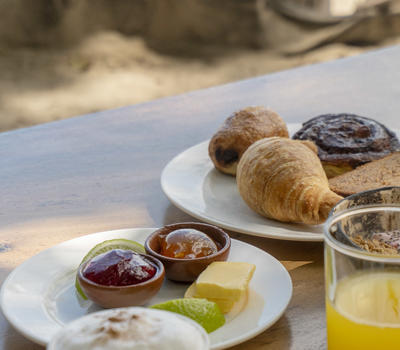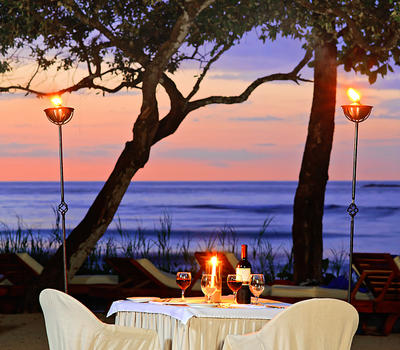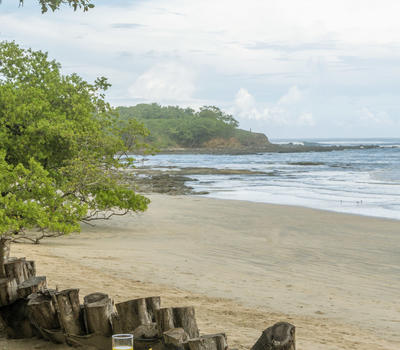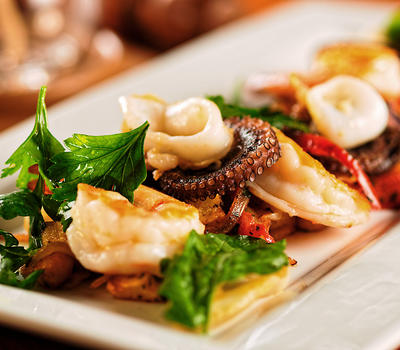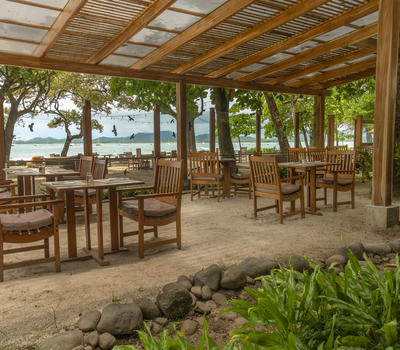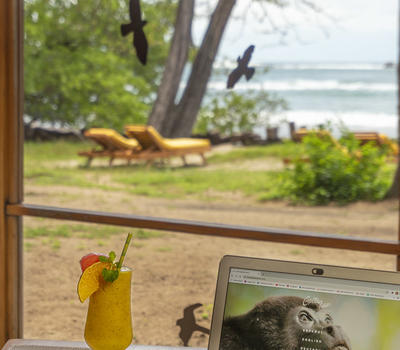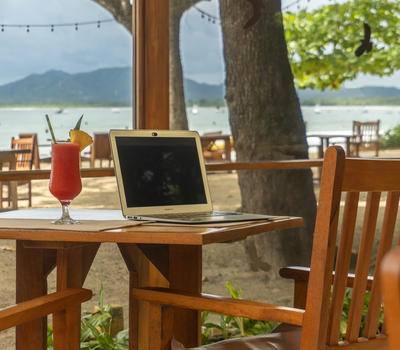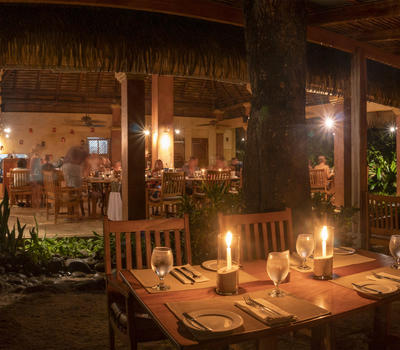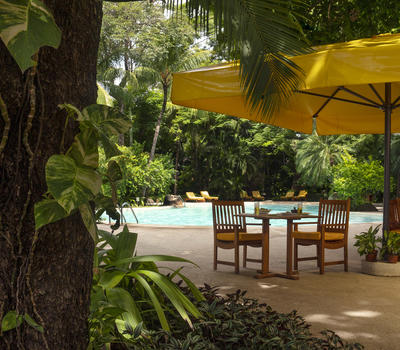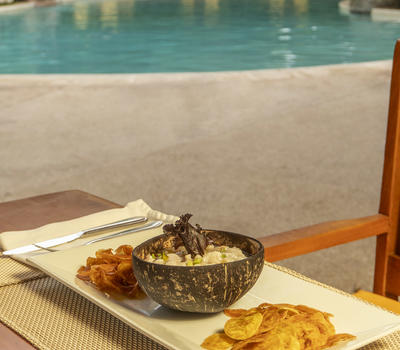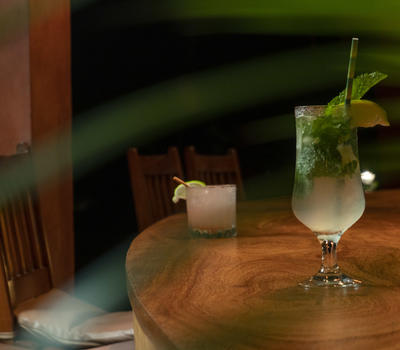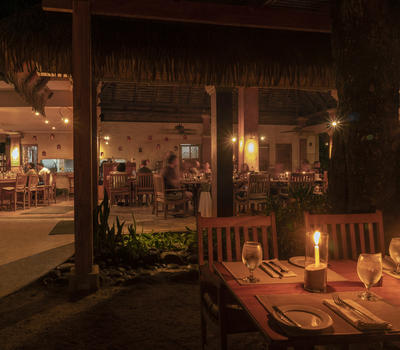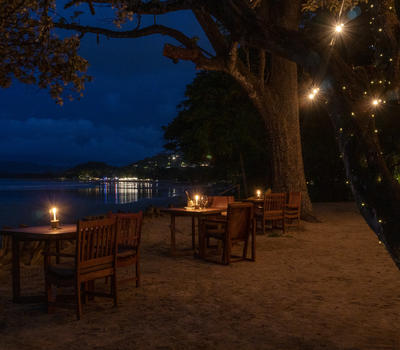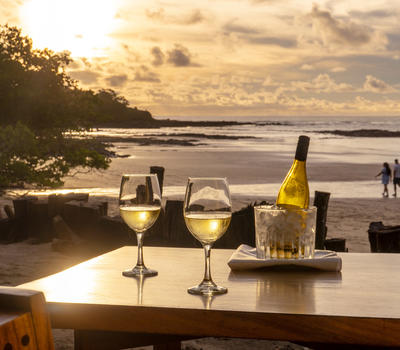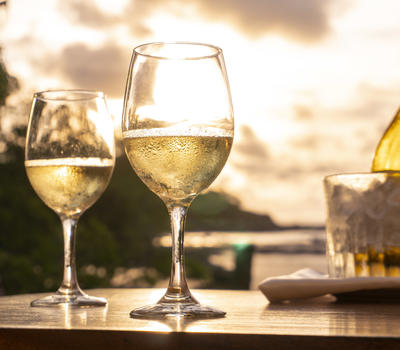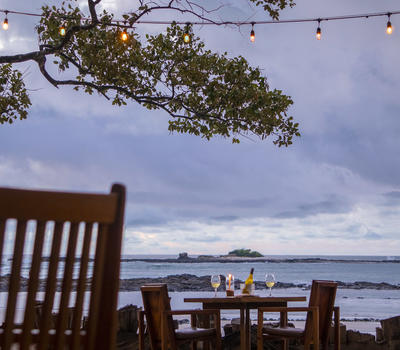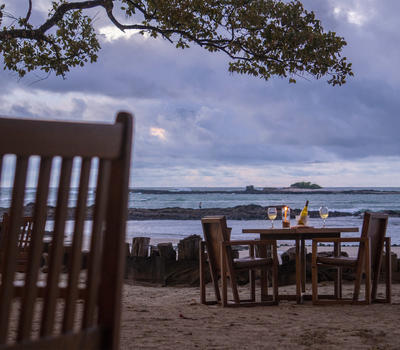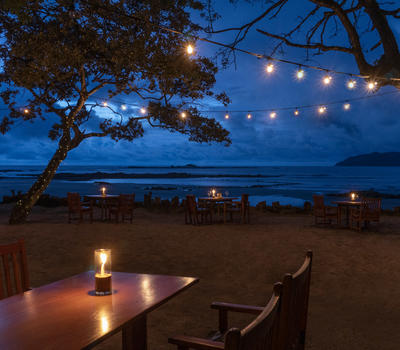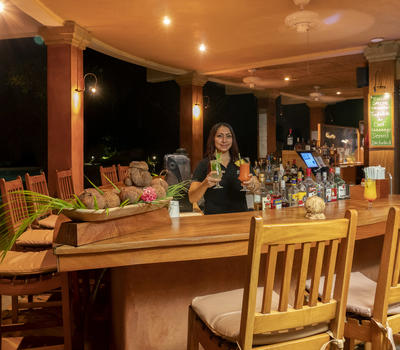 FRESH SEASONAL FUSION
Our restaurant is located directly on the beach and offers a tranquil ambiance, whilst being surrounded by nature.
The ample breakfast buffet and our a la carte lunch and dinner menu, with a mixed cuisine of international dishes and traditional Costa Rican cuisine, can be enjoyed daily. Furthermore, we provide candlelitdinners for those who want to spend a romantic evening under the moonlight, with a view over the endless horizon of the Pacific Ocean. Dinner is accompanied by live Marimba music twice a week
During the dry season, we offer a sunset special during which you can enjoy two for one on a selection of drinks, between 4pm and 5:30pm.
THE CUISINE
In our fusion gastronomy, we combine international cuisine and traditional Costa Rican cuisine, adding seasonal tropical ingredients. The hotel's philosophy is to use fresh and organic ingredients whenever possible and in our kitchen we make sure to reflect this with each dish on our à la carte menu using authentic high-quality products to create healthy, fresh and light dishes with exquisite flavor.
Our own 1,500m2 organic garden across the street from the hotel provides a variety of fresh herbs and vegetables to enrich our dishes. We also have our own chicken farm where they live to roam free for the production of homemade eggs which we use especially for breakfast. The other ingredients come from local producers and, when possible, we opt for organic products. In addition, we have ensured that our meats are free of additives and offer a selection of local fish, respecting the closed season laws and protecting endangered species, which is why we do not offer them on our menu.
Show More
Show Less