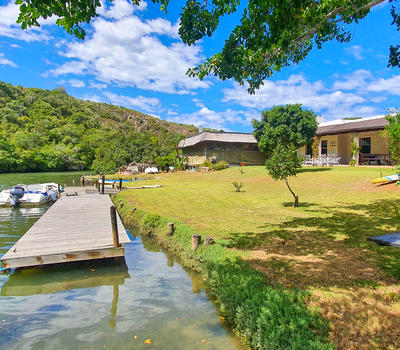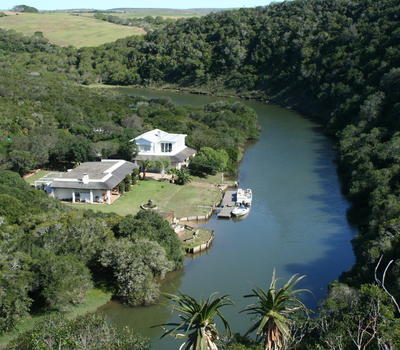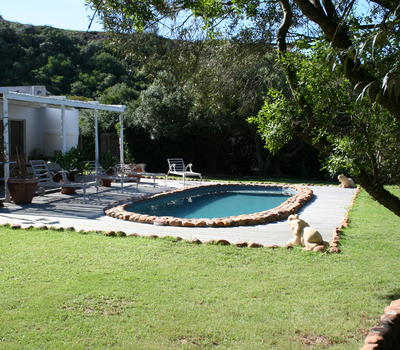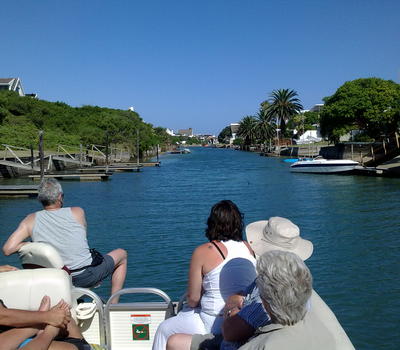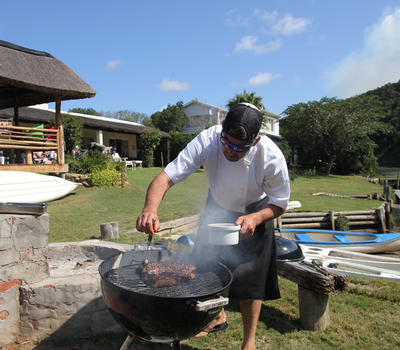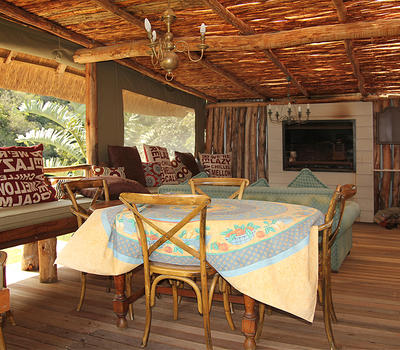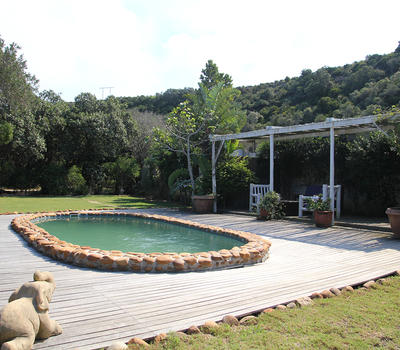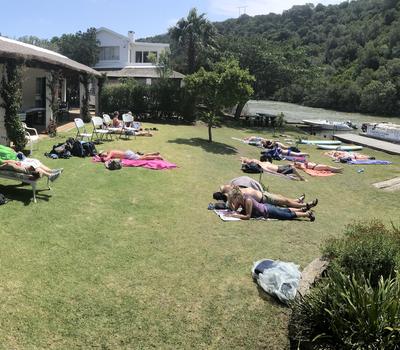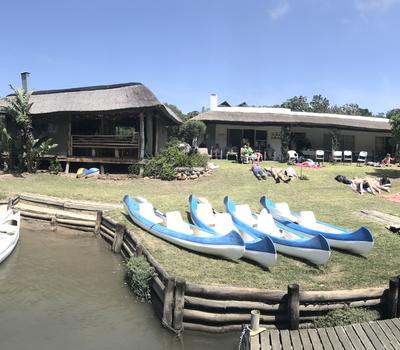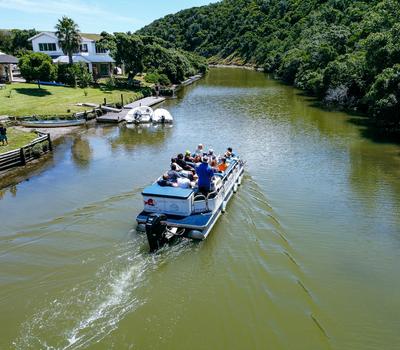 Canal/River Cruises And Farm
Experience the beautiful St Francis Bay Canals and Kromme River on a luxury 12 seater barge which is designed and licensed to carry up to 12 passengers on the waterways of not only the canals but also the Kromme and Geelhout Rivers.
River Break activities are tailored to suit the needs of the individual or group with trips ranging from a 1 hour cruise around the canal systems to a full day excursion up the Kromme River. This river system forms part of a conservancy and is a haven for birds and animals. On leaving the Kromme River your journey will take you along the picturesque waters of the Geelhout River until your final destination... your very own private farm.
On arrival at the farm known as the 'Bat and the Boerboon' you have the rest of the day to relax at the pool, paddle the still waters in a canoe, or take a SUP, stroll through the fynbos thickets or simply sit and chill as your lunch is prepared.
Enjoy starters followed by a full, traditional South African braai (barbeque) and a sumptuous dessert to end this awesome meal. At your leisure, board the barge for another relaxing cruise back toward St Francis.
For the full day river and farm adventure a minimum of 6 people is required.
Show More
Show Less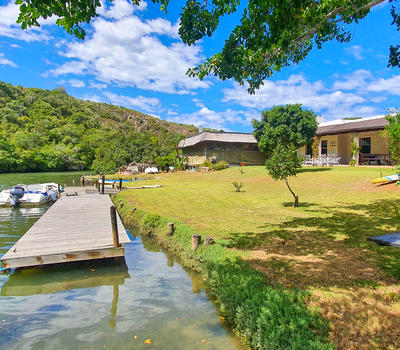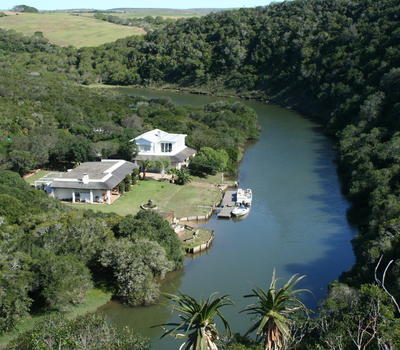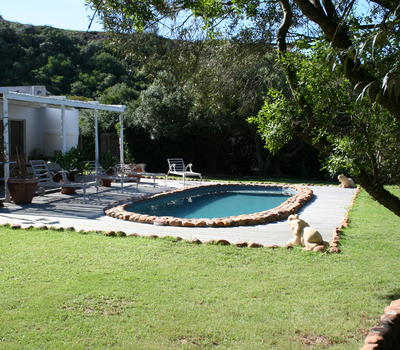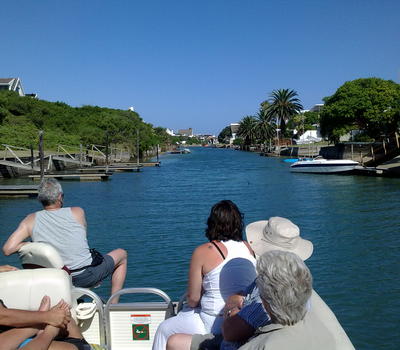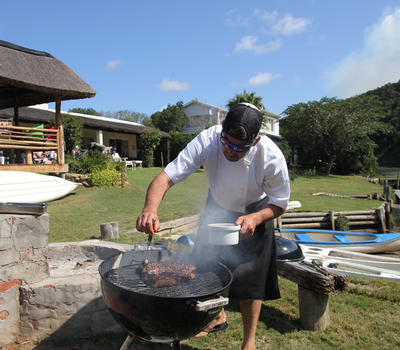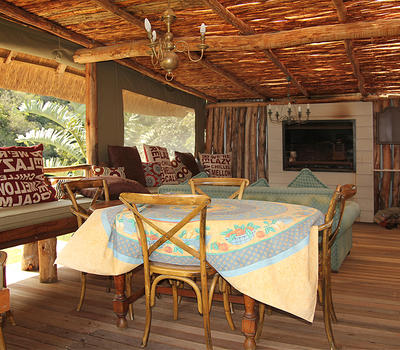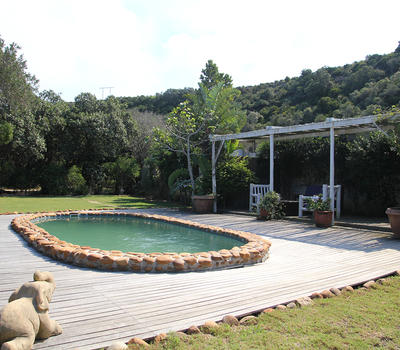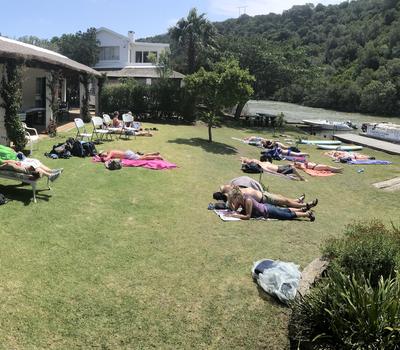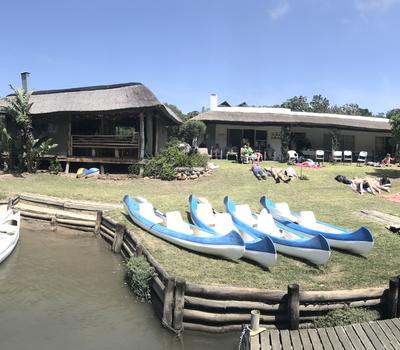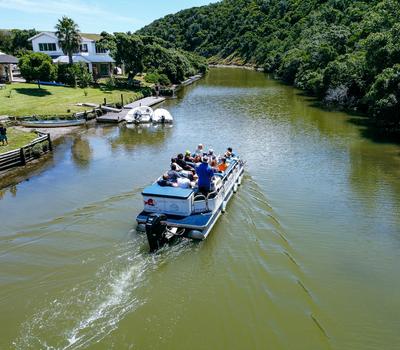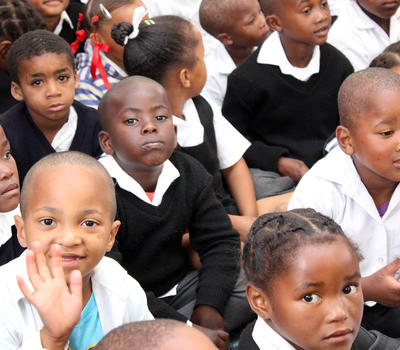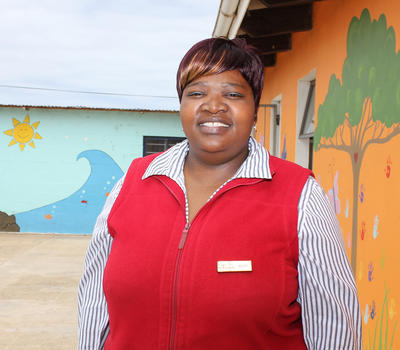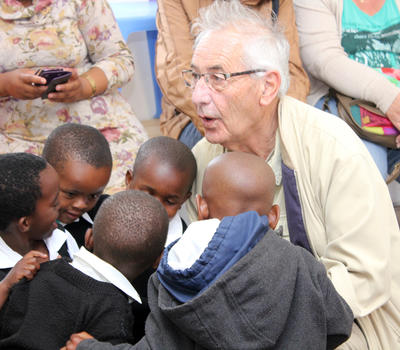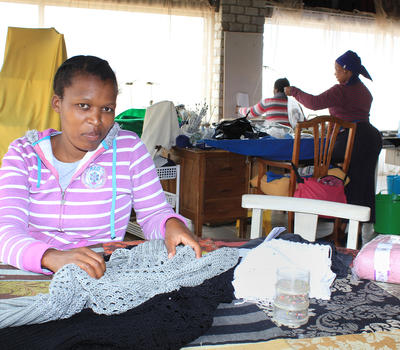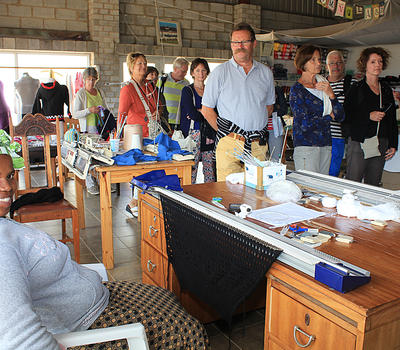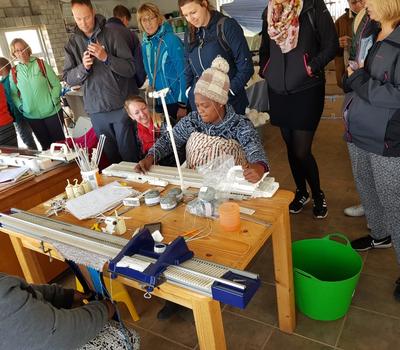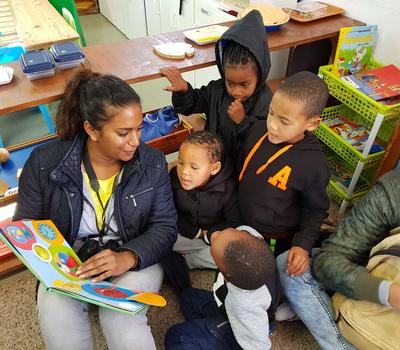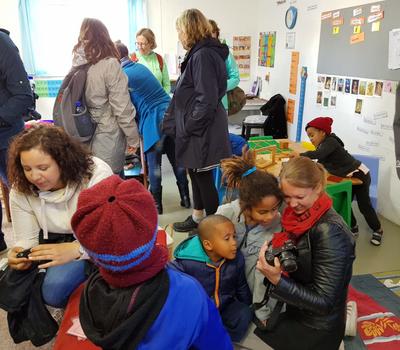 Clothing, Classrooms and Culture all in one day.For the last 4 years the Cape St Francis Resort has been taking guests on a wonderful tour of local community projects and businesses. These insightful excursions offer participants the opportunity to meet everyone involved and really get to know the what, who and why's of each individual business and the people involved.
Interact with local kids at a children's school at Talhado Montessori School which was started to address the needs of disadvantaged children in the area of St Francis Bay. Pre -primary education and a safe place to play, under adult care, were needed. Through 'Betty's Tour' you will meet these wonderful children and the teachers who care for them.
Meet some talented locals and maybe buy a garment or two - Although Nomvulas is still a small business it has developed a strong client base which keeps the pace of work consistent and provides a sustainable income for the staff.You will be given a personal tour by one of the knitters . The products produced are simply stunning and you will be spoilt for choice with the wide range of clothing and accessories.
Show More
Show Less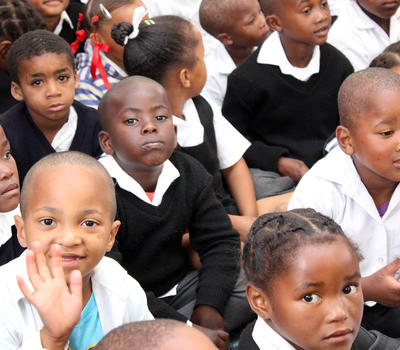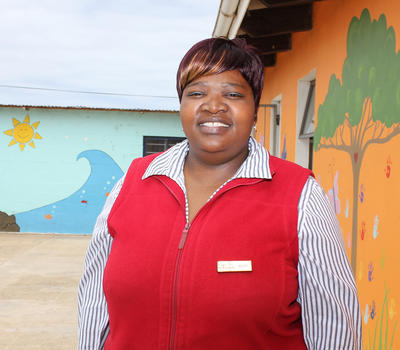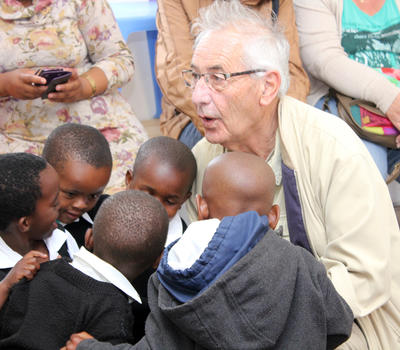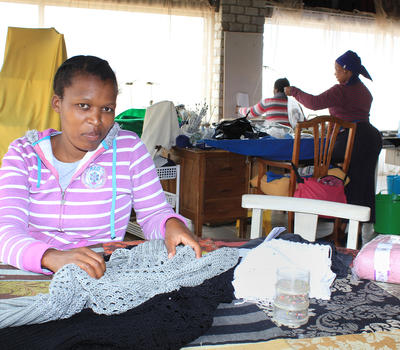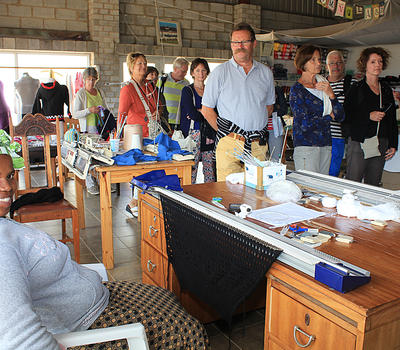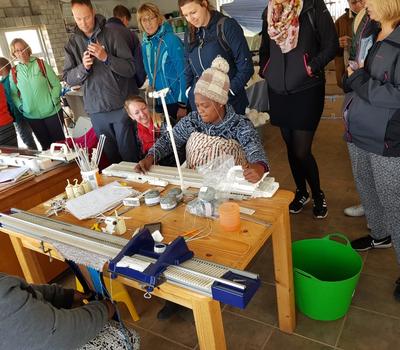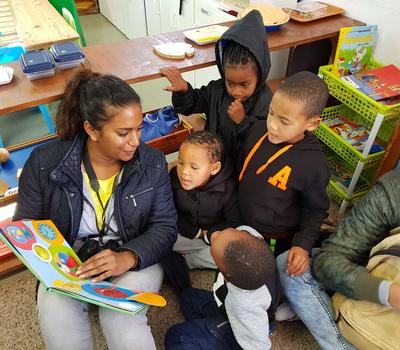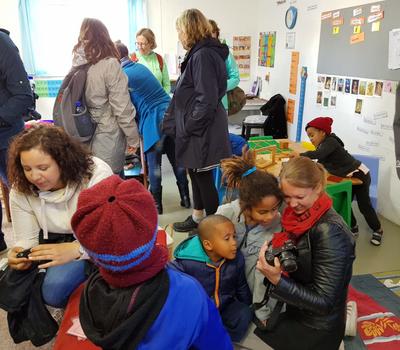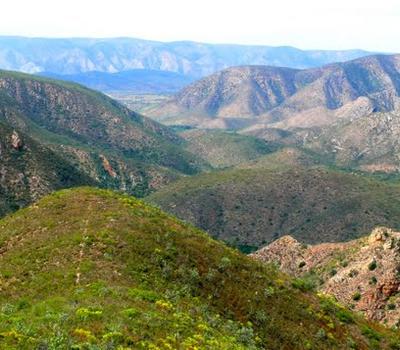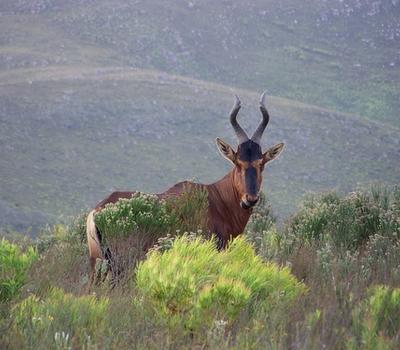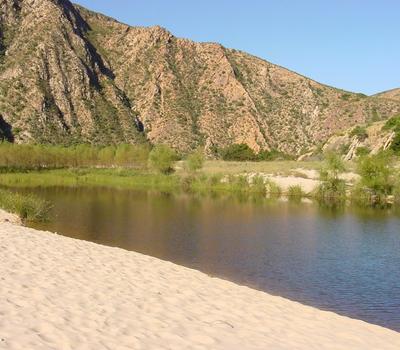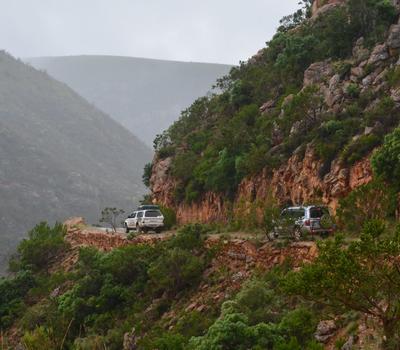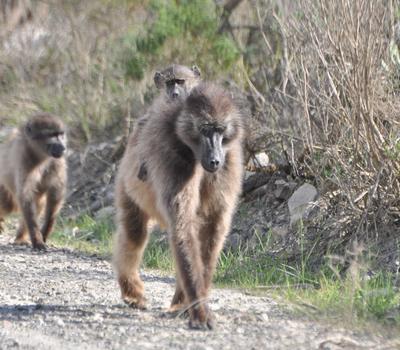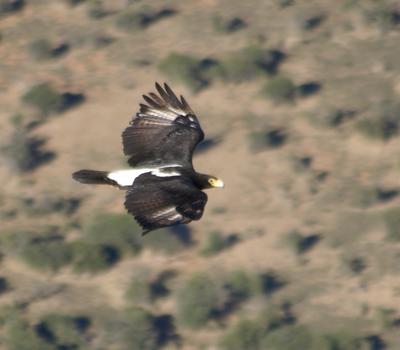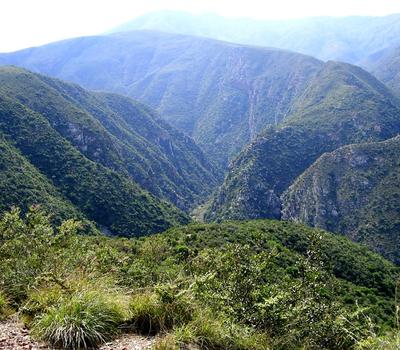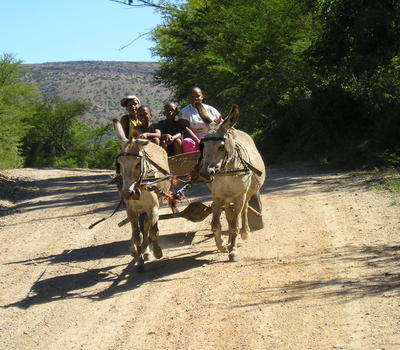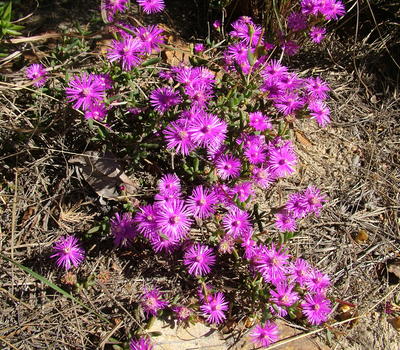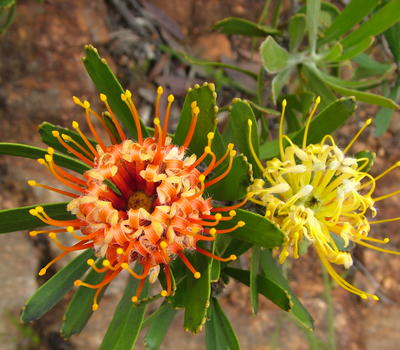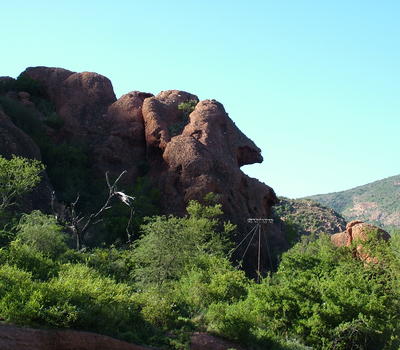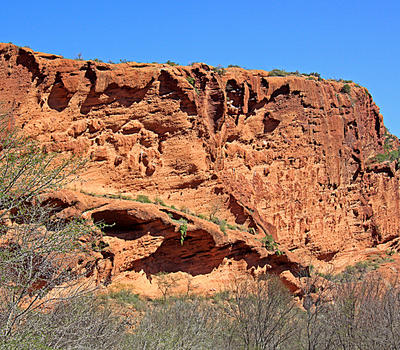 Just 1 hours drive from Cape St Francis lies approximately 270 000 ha. of unspoiled, rugged mountainous terrain known as The Baviaanskloof.
The nature reserves breath-taking scenery includes sights of deep gorges, twisting streams and rivers and towering mountain cliffs. Open plateau and valleys are scattered throughout the area resulting in truly magnificent and varied scenic vistas. The highest point in the mountain ranges is the Cockscomb in the Groot Winterhoek range that rises to a height of 1 758 meters above sea level.
We highly recommend a visit to the Baviaanskloof and all it has to offer and now you can do it style:
Leaving in our fully air conditioned people carrier we will take you on a stunning journey through the citrus valley of Patensie.You'll then continue your journey along a breathtaking mountain road with scenery you'll never forget to Poortjies. Various walks are available with incredible view points to really take in the true beauty of The Baviaanskloof.
Your lunch time stop will be the majestic setting of Rooihoek, deep within the Baviaans mountains. With a clean crisp river, perfect for swimming, and pristine white sands Rooihoek is the perfect location to rest and refuel.On your return you'll also visit a typical farm stall called Padlangs where teas and coffees will be served.
Show More
Show Less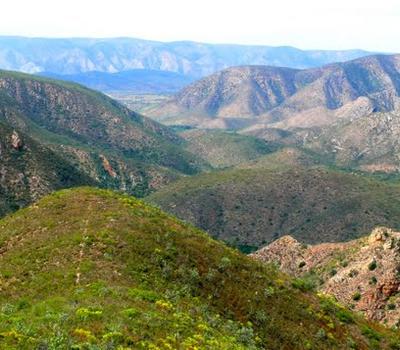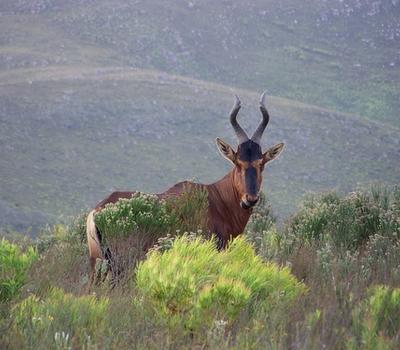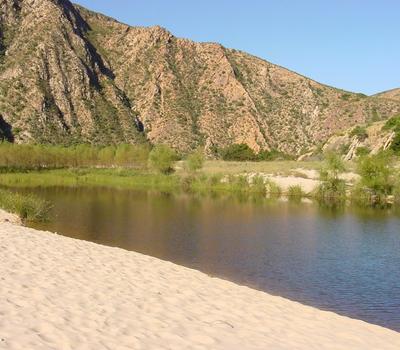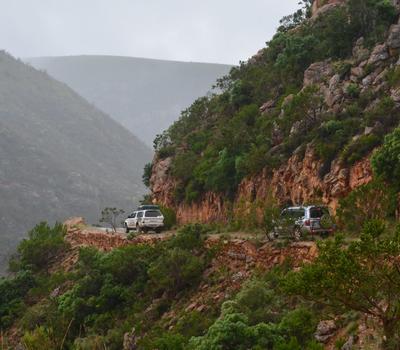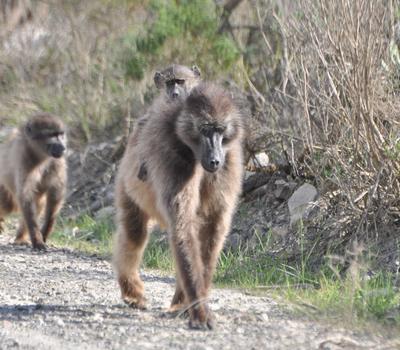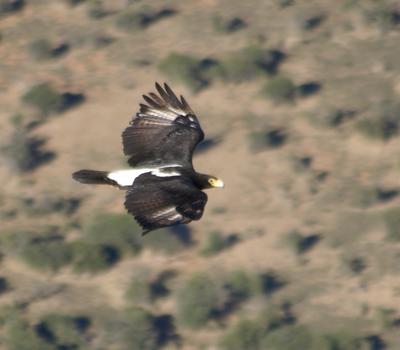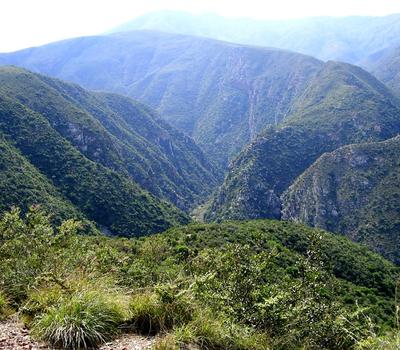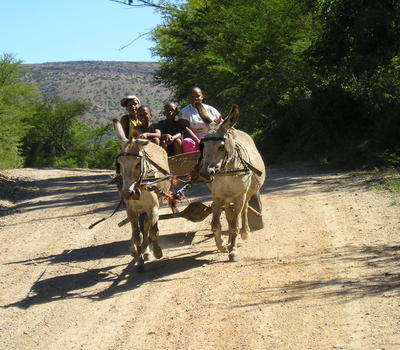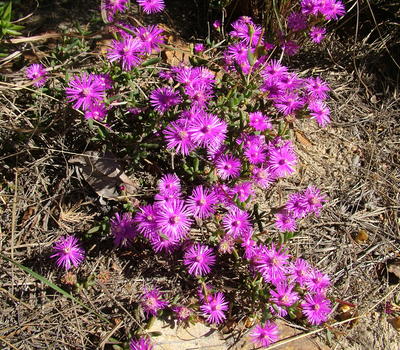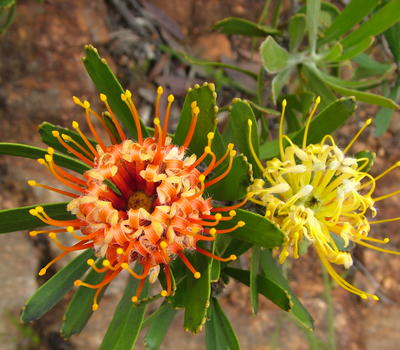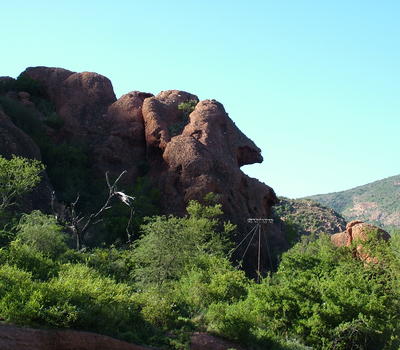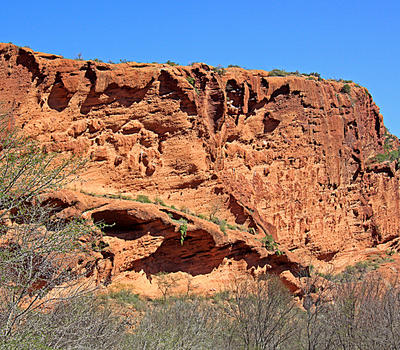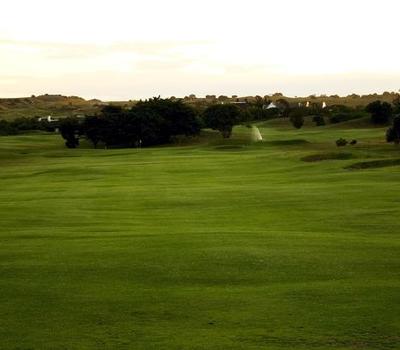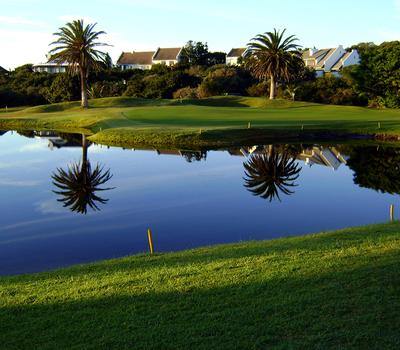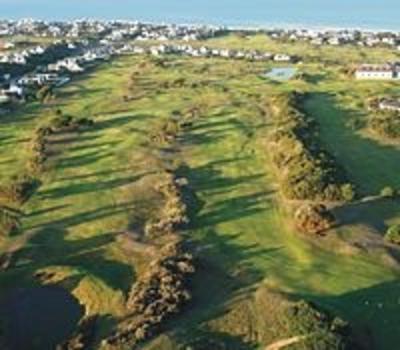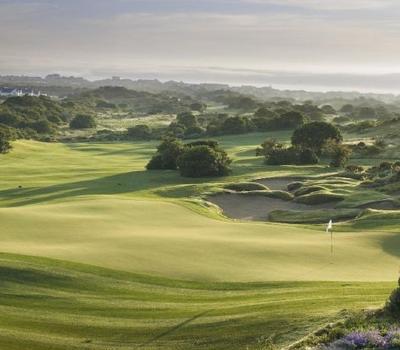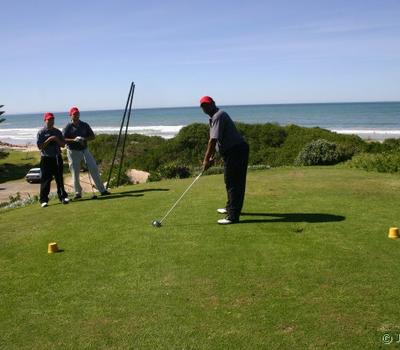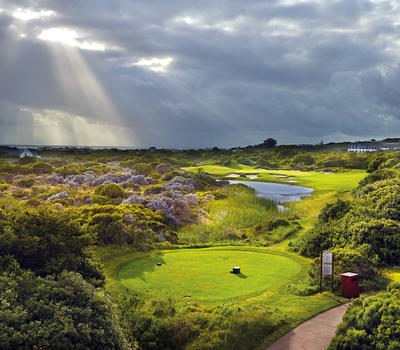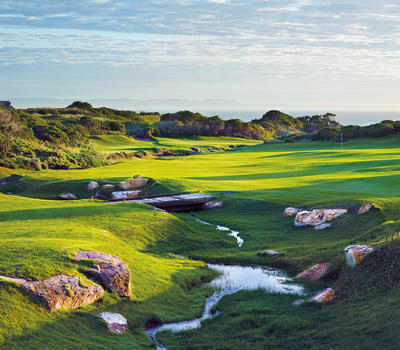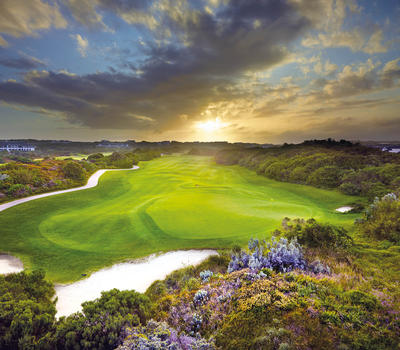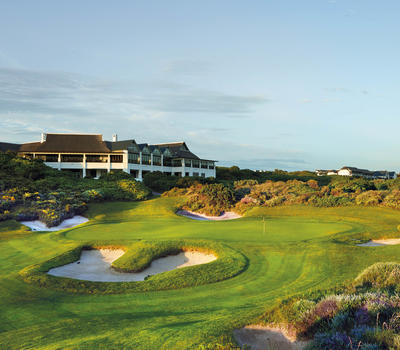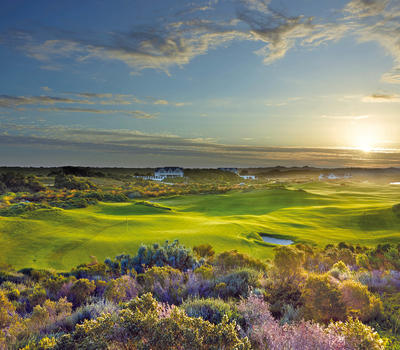 Bunkers, lakes, long drives and beautifully tendered greens draw golfers to the area year after year!
Famously known for it's surfing, The St Francis Bay area also offers 2 outstanding, and very different, golf courses.
Firstly there is 'The St Francis Bay Golf Club' situated within the heart of the picturesque village of St Francis. This full 18 hole course offers challenging holes for all levels, from short lake holes to long driver par 5s. The 19th hole or club house offers a wide variety of snacks, meals and drinks with stunning views across the course. Sit back and watch as the golfers finish their round on the 18th.

The popularity of 'The St Francis Bay Golf Course' and the "Calamari Classic" (a three-day tournament run in September each year) in particular has been evident when one looks at the list of players frequenting the Club. This list is made up of resident members as well as up-country members and visitors who travel from all over the country and abroad to come and play at 'The St Francis Bay GC'
'St Francis Links' , the second course in St Francis Bay, may not have been grazing land for sheep and rabbits, but a natural course between the beach and arable land it is. Jack Nicklaus has had the pleasure of taking Mother Nature's best piece of links land and signed his name to something unique. 'St Francis Links' challenges all who play it and rewards those who respect it.
Show More
Show Less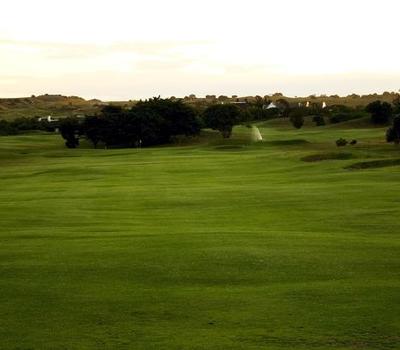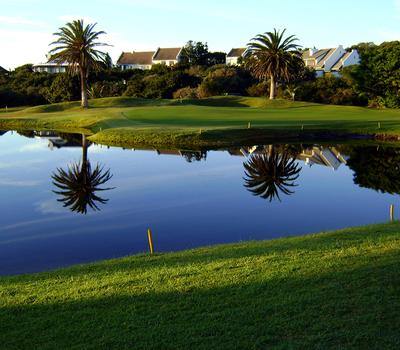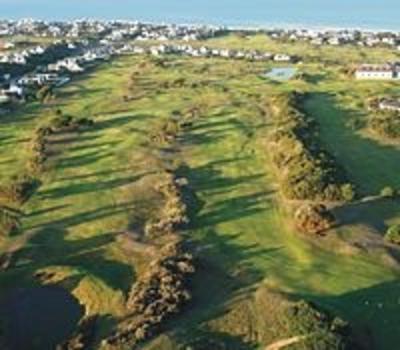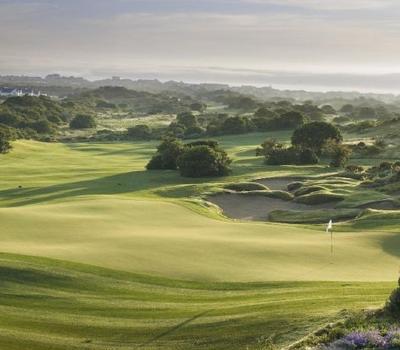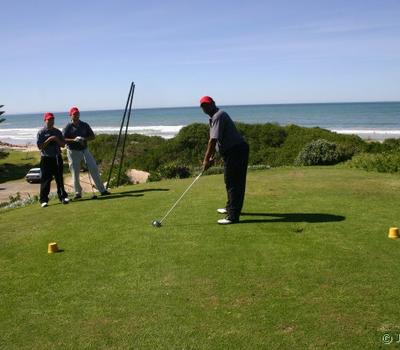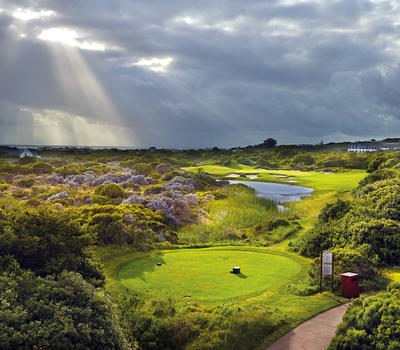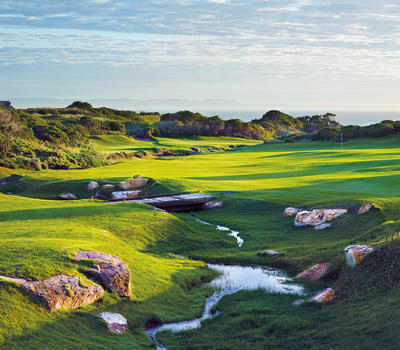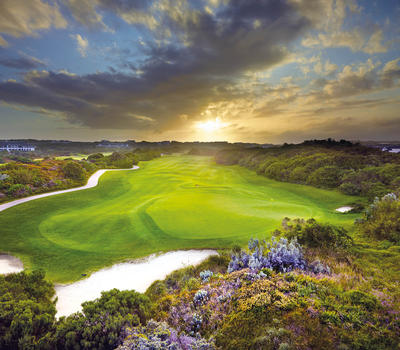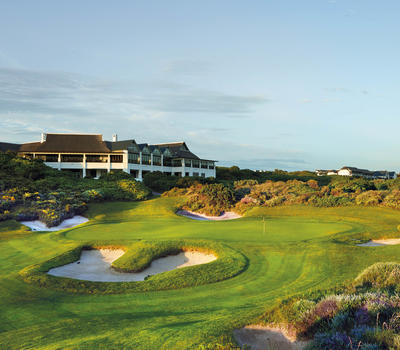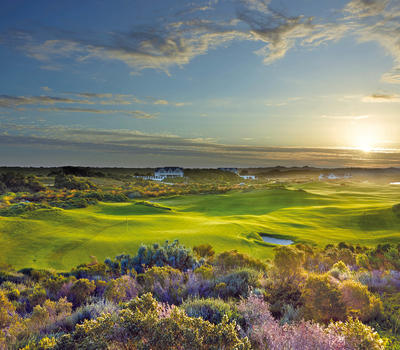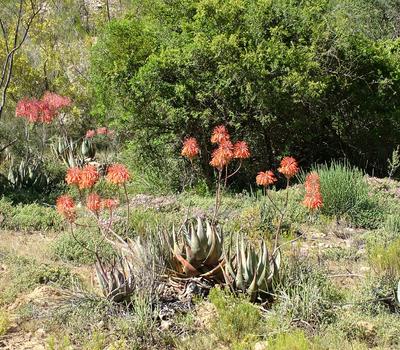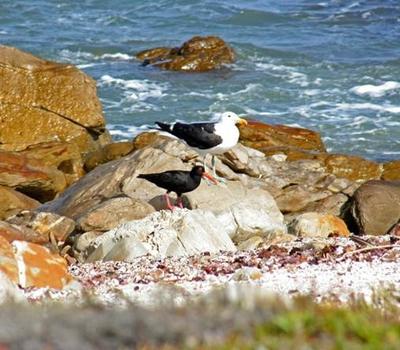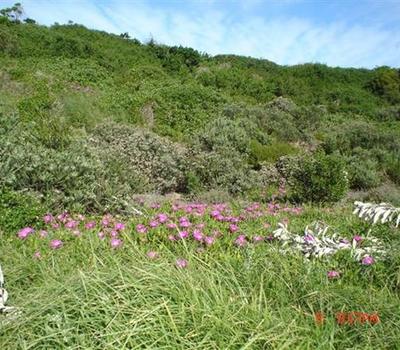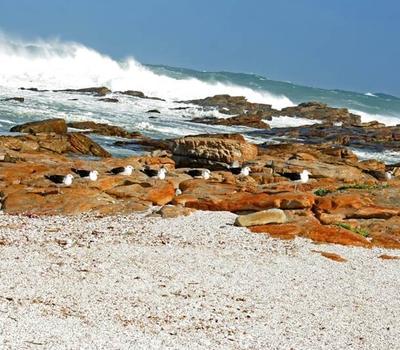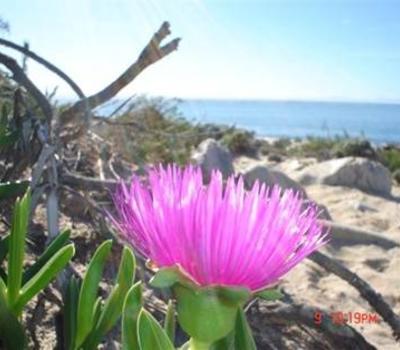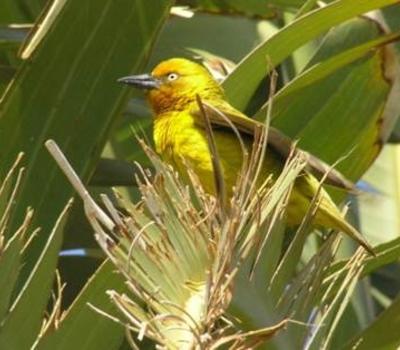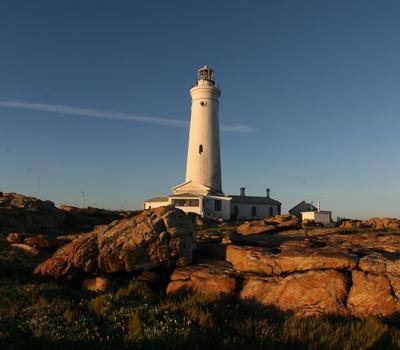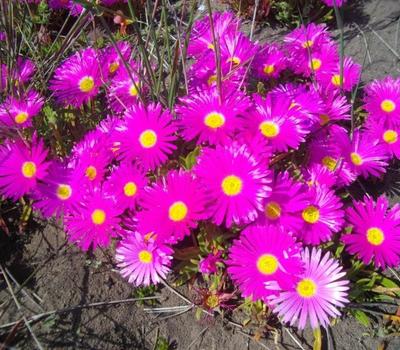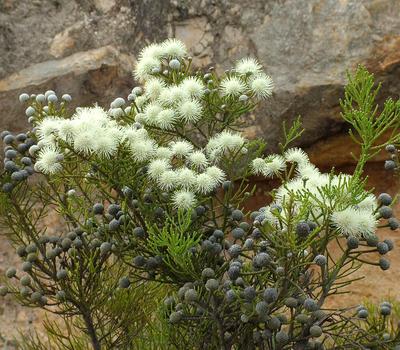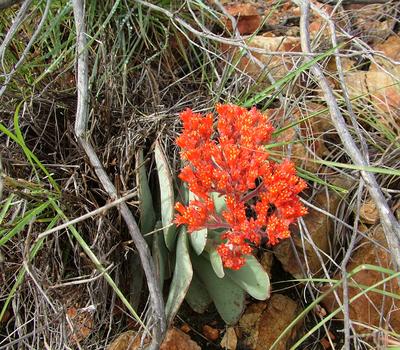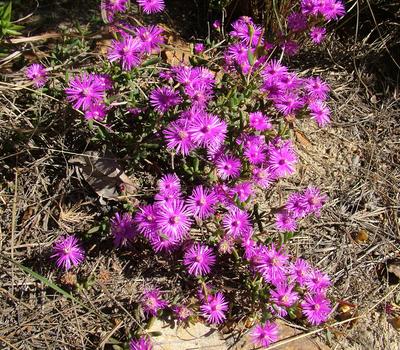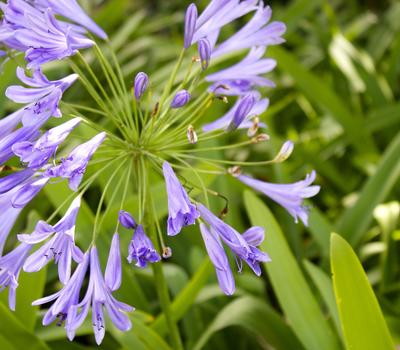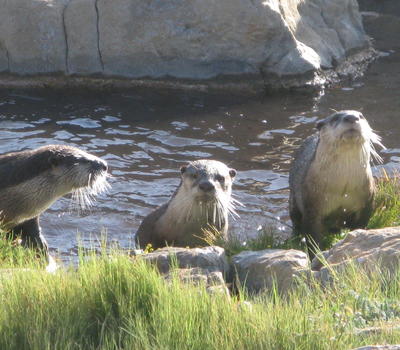 Hiking/Walking Nature Trails
Experience the natural beauty of Cape St Francis and the surrounding area via stunning reserve and coastal walks
Cape St Francis is home to no less than four beautiful nature reserves, Cape St Francis Nature Reserve, Seal Point Nature Reserve, Seal Bay Nature Reserve and Irma Booysen Flora Reserve.
These reserves offer a wide variety of walks suitable for all levels of fitness and experience. These walks, hikes and trails take you through natural coastal lands filled with indigenous plant and wild life.
What is so special about these areas?
South Africa is extraordinarily rich in plant and animal life and scientists have classified the different kinds of vegetation across the land. The southwestern Cape region is especially blessed in plant species, so much so that it is recognized as one of only six Plant or Floral Kingdoms in the world. Known as the Cape Floral Kingdom, it extends roughly from Port Elizabeth to Cape Town and inland, covering about 90,000 km2 and is home to 9,000 plant species, 70% of which grow nowhere else in the world (i.e. endemic to the Cape).
These plants are not scattered randomly across the landscape. Instead, from one hill to the next, different plant species grow together in their own communities. This means that the entire region is divided into these vegetation types, comprising plant species that grow in their particular area and nowhere else.
Our local vegetation type is the St Francis Fynbos/Thicket Mosaic and only grows on the lime-rich coastal sandy sites scattered between Tsitisikamma in the west and Port Elizabeth in the east. The conditions under which this vegetation type can grow is a relatively small area comprising 0.2% of the Cape region. Botanists from all over the world have visited the area discovering new species of plant life that are only found in this area.
Keep those eyes peeled for wild life
Look out for bushbuck, grysbok, common duiker, bushpig, porcupine, vervet monkey, caracal, yellow and grey mongoose and otters. You can sometimes see the rare African black oystercatcher and occasionally an endangered Jackass penguin. Bottlenose and common dolphins are often seen offshore and, from August to December, southern right whales may be spotted.
Show More
Show Less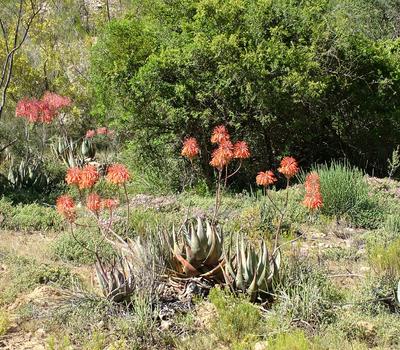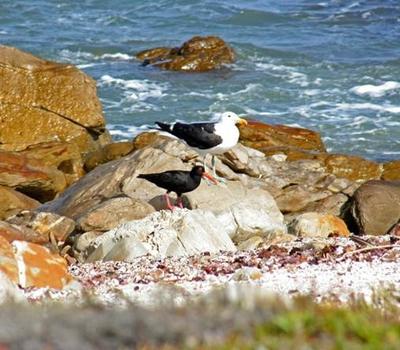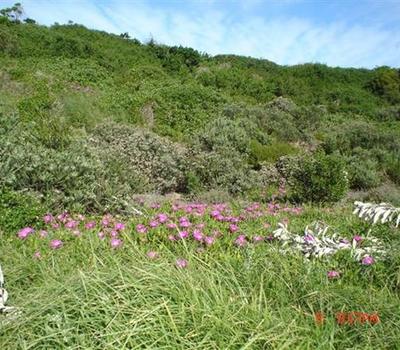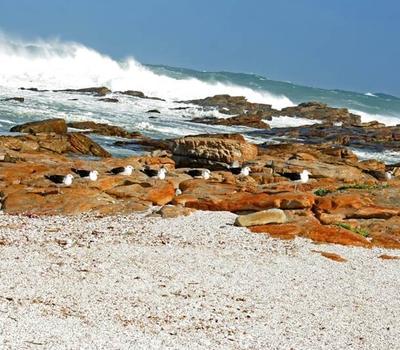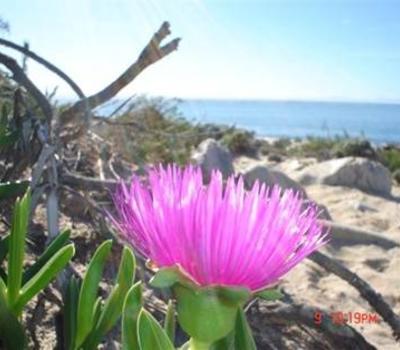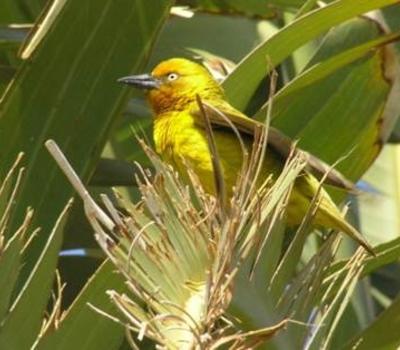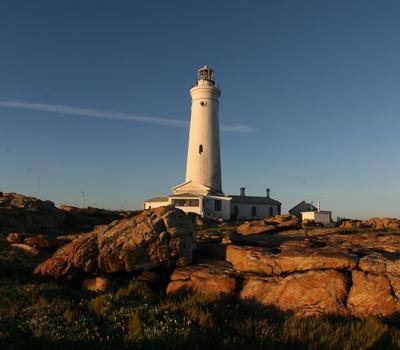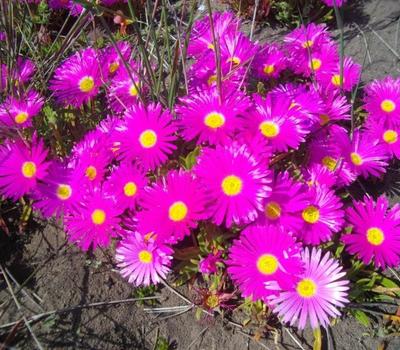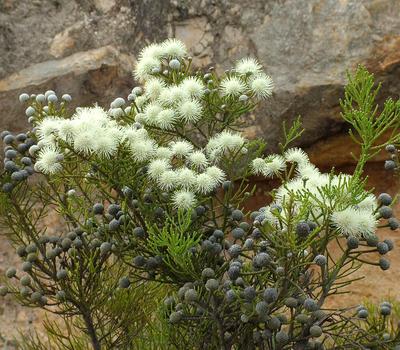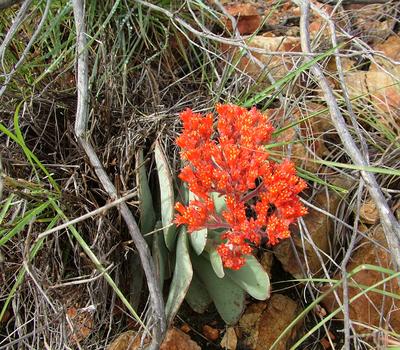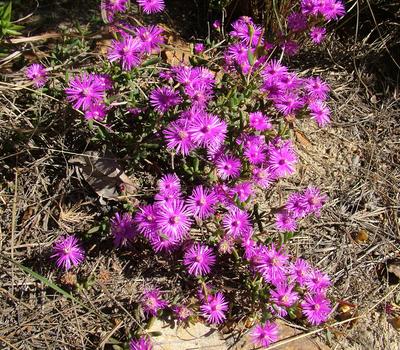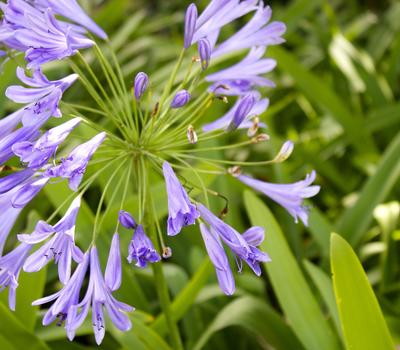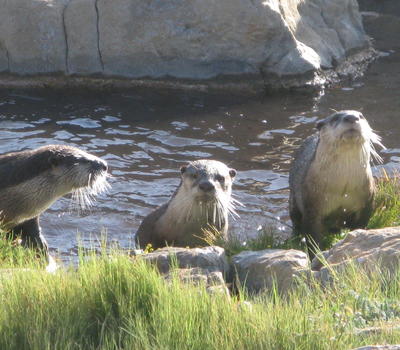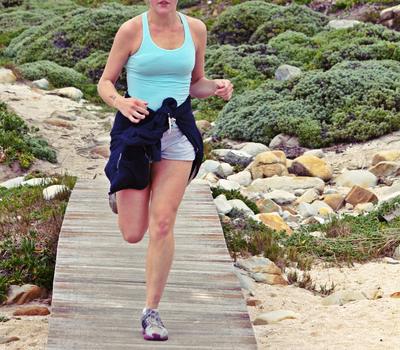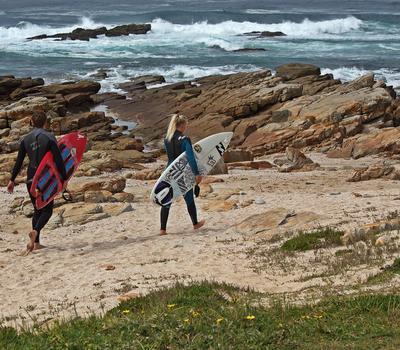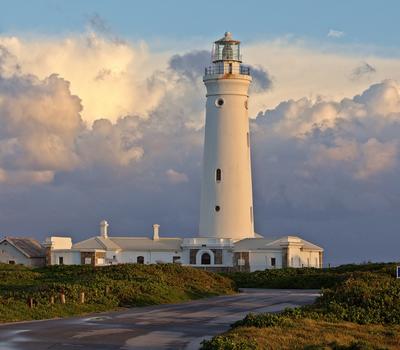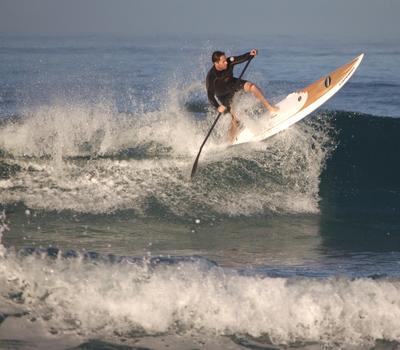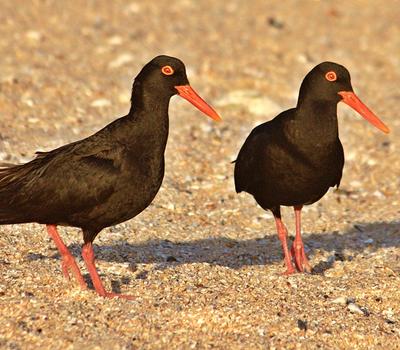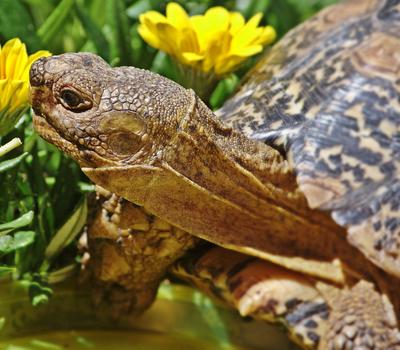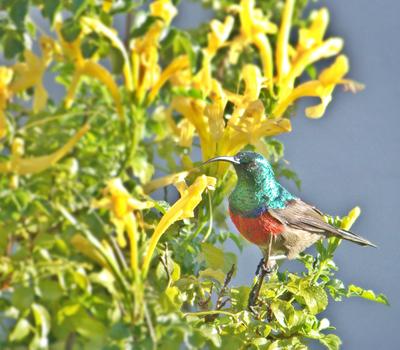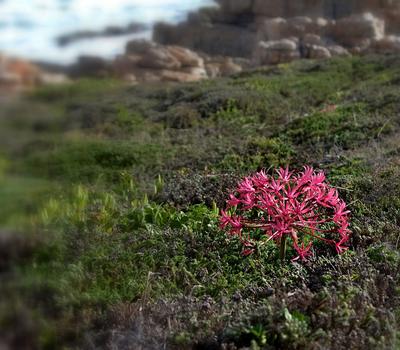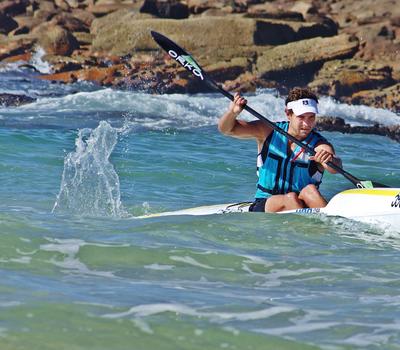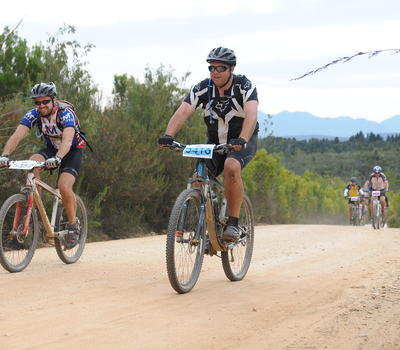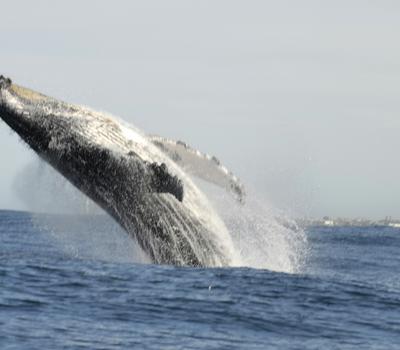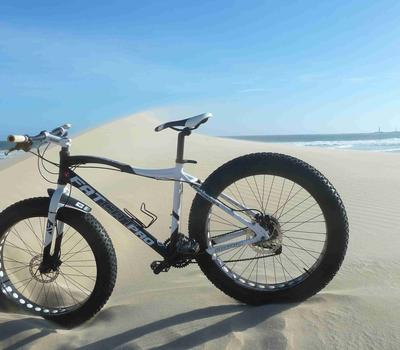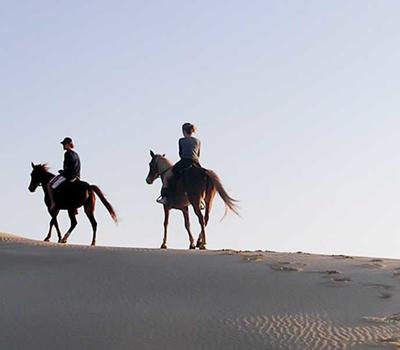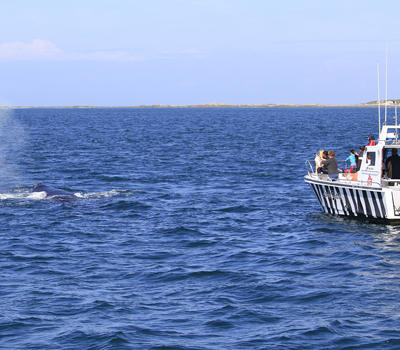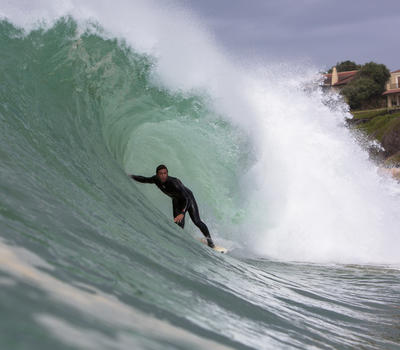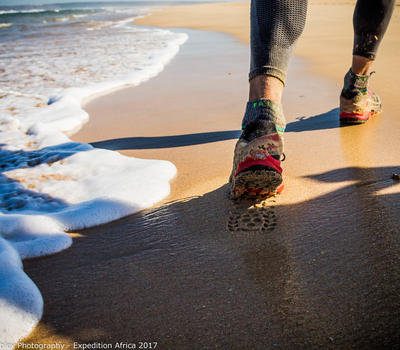 Many other activities to enjoy
There are many other activities on offer such as whale and dolphin excursions, surf lessons with video, a hit with children, bicycles for hire , bird watching, canal and river cruises, kite surfing , horse riding , deep sea fishing out of Port St Francis on Fiona M.
All bookable through Resort Adventures.
Show More
Show Less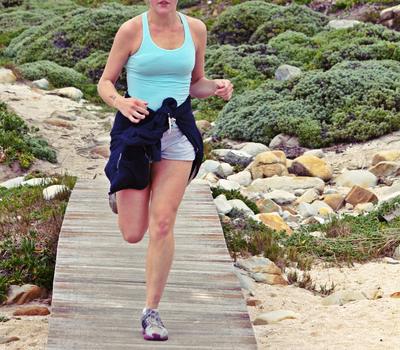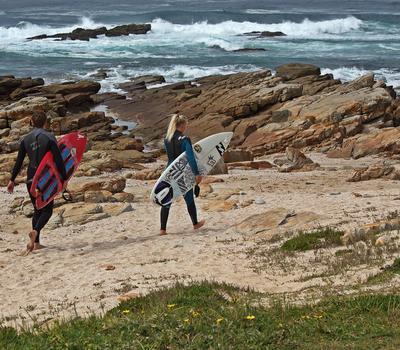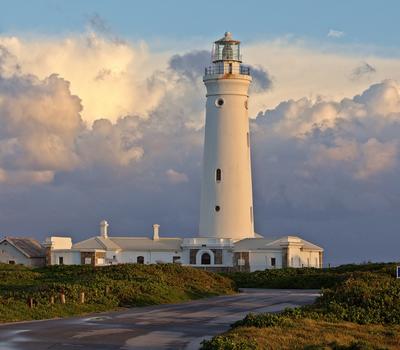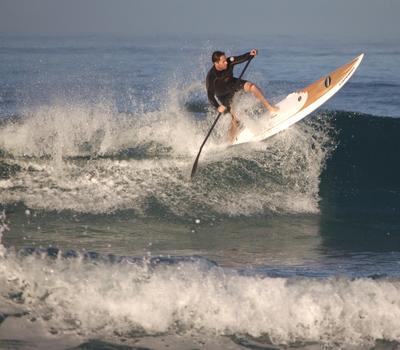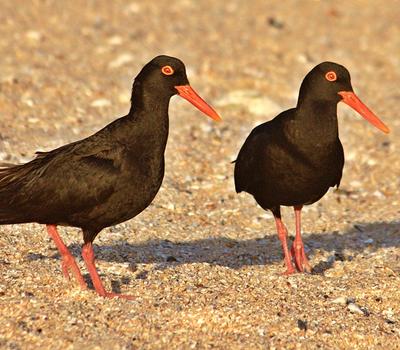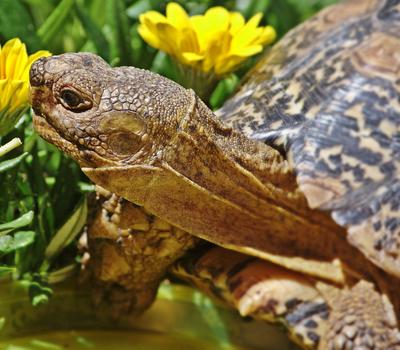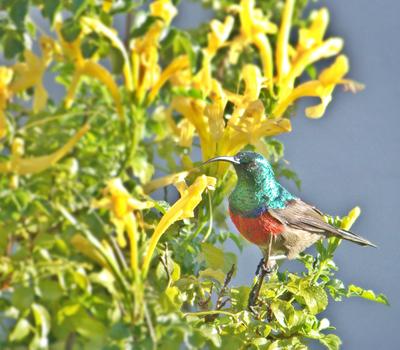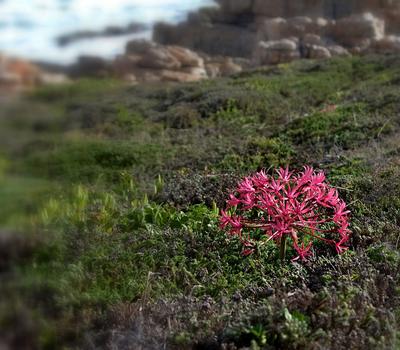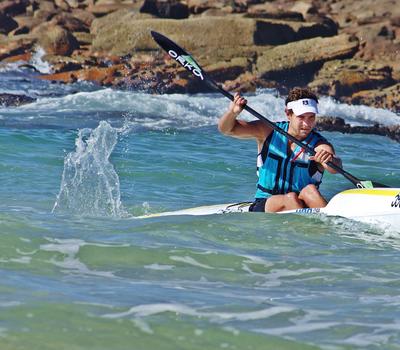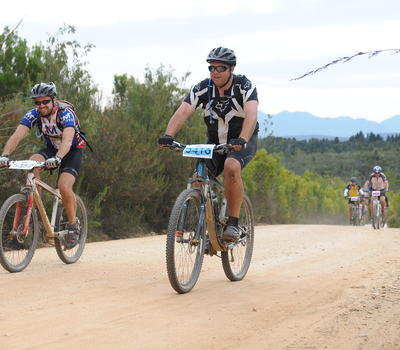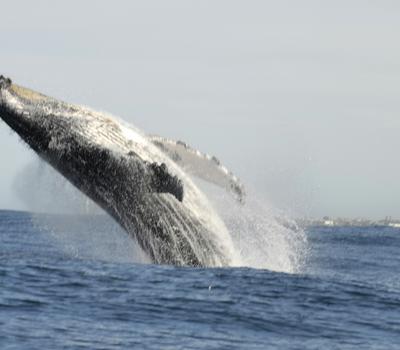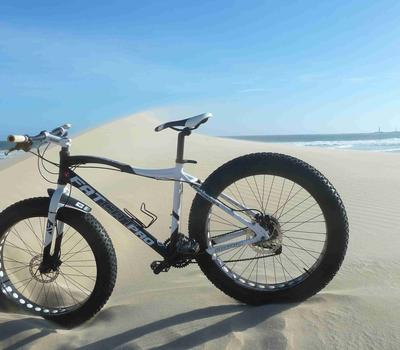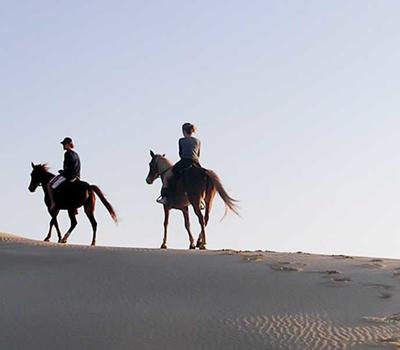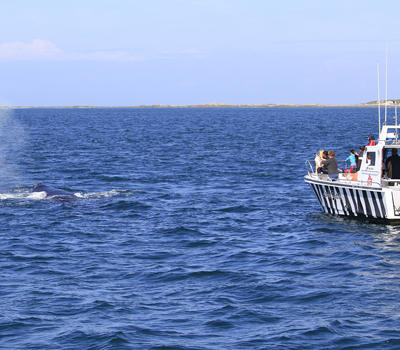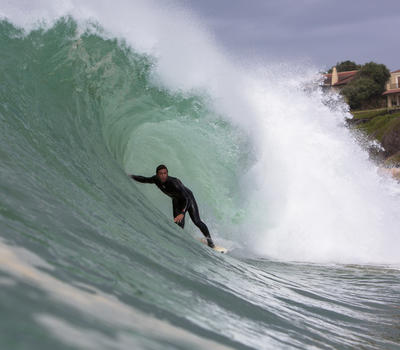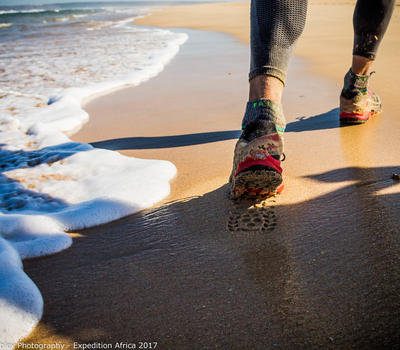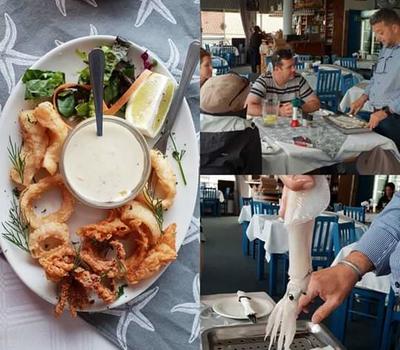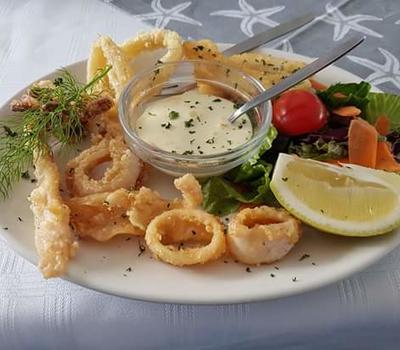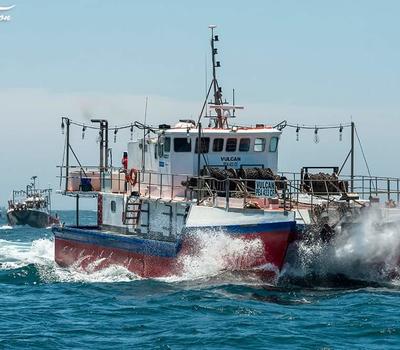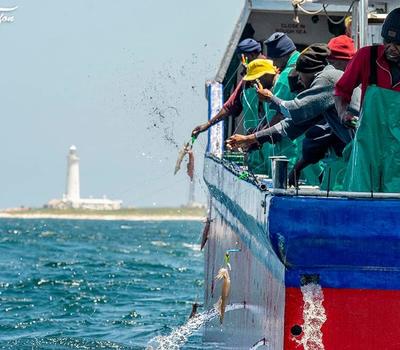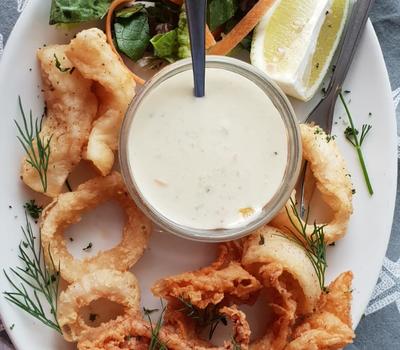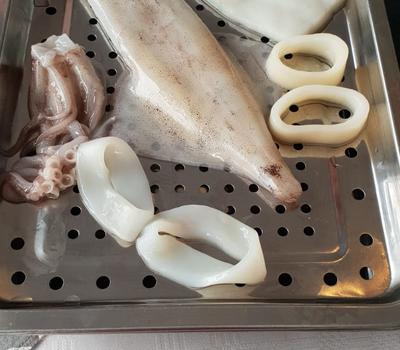 Whether you are a foodie , interested in sea creatures or our local community the unique Calamari Tasting is a must on any itinerary.
Port St Francis is the only privately owned working harbour in South Africa and home to the
squid ( ink fish ) industry. Over 60 freezing vessels come and go for 8 months of the year, leaving for up to 21 days with crews of between 14 and 26 to find what is known locally as Chokka.
So combine a beach walk or Betty's Tour with a calamari tasting where you can hear about the sustainability of the industry , the method of catching and showing guests the raw product and then the tasting itself, freshly prepared. It showcases not only the difference between the local and imported calamari but also the elements of the fish.
A must do, a unique once off opportunity to taste the best local calamari our country has to offer to appreciate why it is called "white gold".
Show More
Show Less