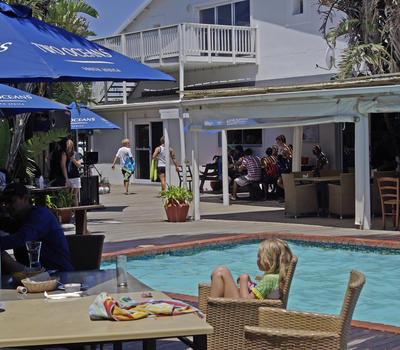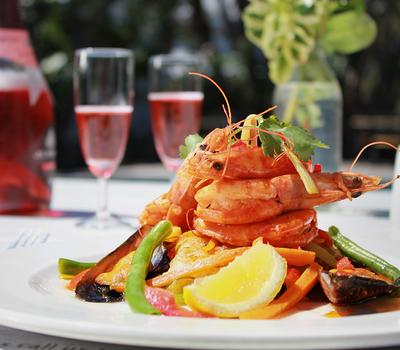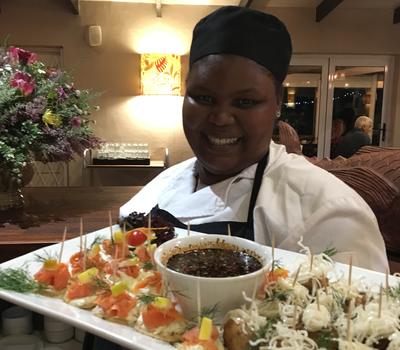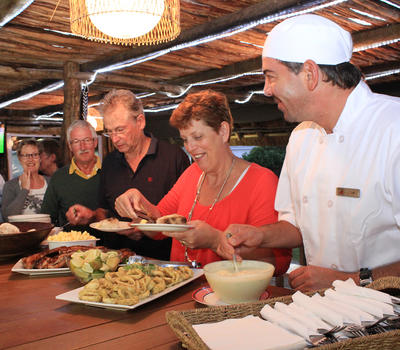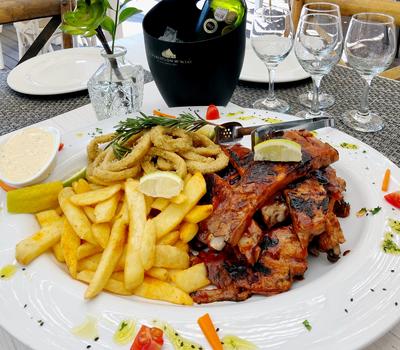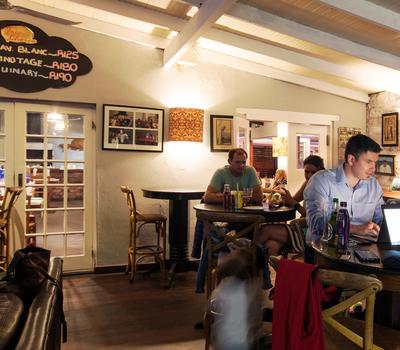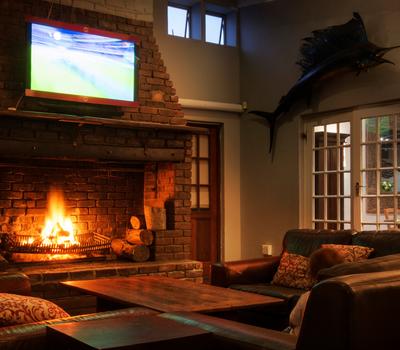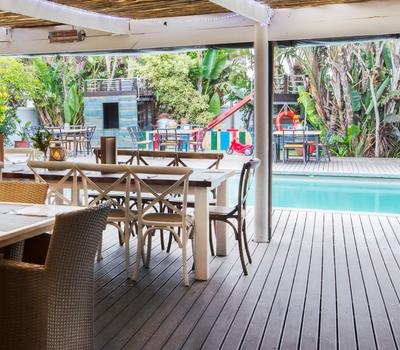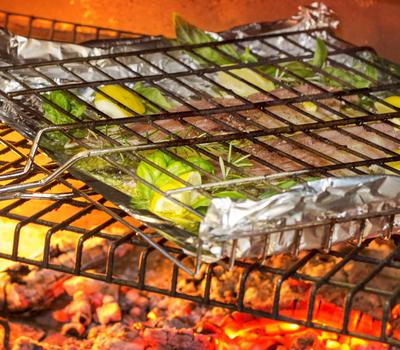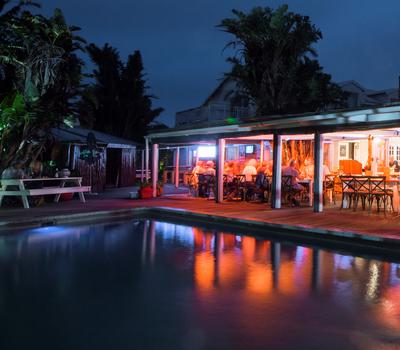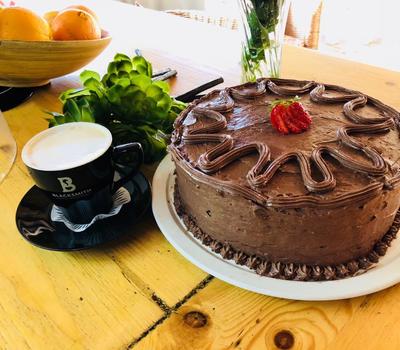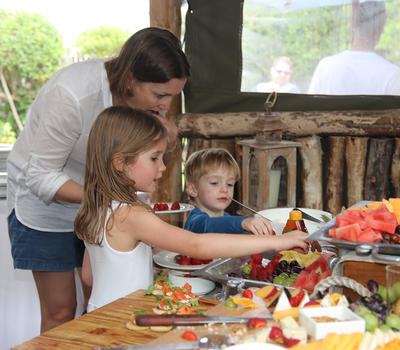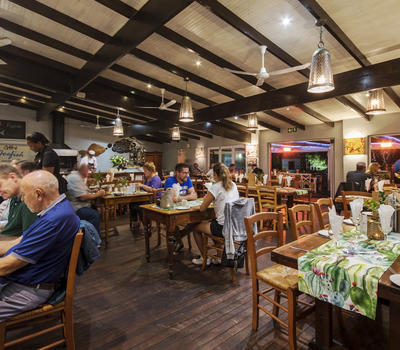 Joe Fish Pool Side Restaurant And Bar
Whether it's a quick snack before hitting the beach or a full 3 course fine dining experience, the award winning pool side Joe Fish restaurant and bar is the perfect place to sit back, unwind and enjoy the extensive food menu and wine list.
Situated around the inviting swimming pool, Joe Fish restaurant and bar at Cape St Francis Resort offers seating for up to 110 guests. Diners can expect to choose from an array of tempting dishes such as the famous calamari (which has won awards), marinated ribs, perfectly cooked fillet steak, Joe's Hake and chips, and for the very hungry why not try the tasty crispy eisbein?
If you're after a snack Joe's snack baskets are the perfect option offering calamari, ribs and hake bites all accompanied with chips.The impressive wine list offers reds, whites, rose and champagne to suit all budgets. A great choice is Joe's own wine (which has also won awards).
Whether you want to eat in the restaurant, pub or by the pool (there is free live entertainment every Sunday), Joe Fish is an excellent, child friendly environment to relax, chat and enjoy some great food and wine. Joe's bar with it's cosy, relaxing environment and roaring log fire offers 2 flat screen televisions making it the perfect place to watch all the latest sport!
There's a new spot in town and its creating waves for locals and guests alike
Show More
Show Less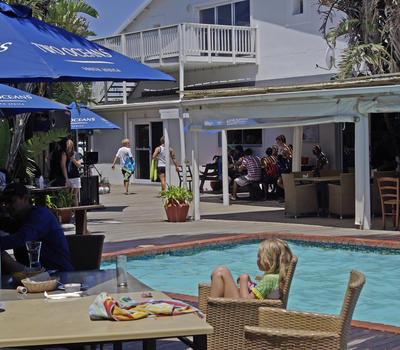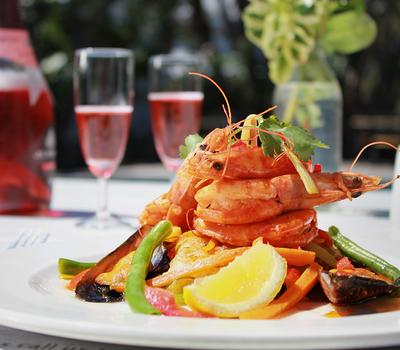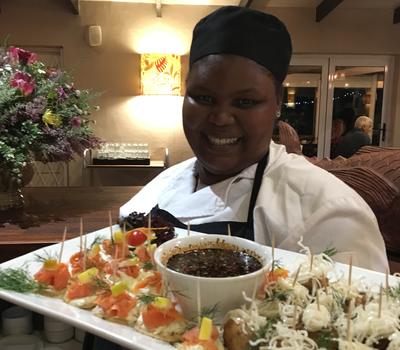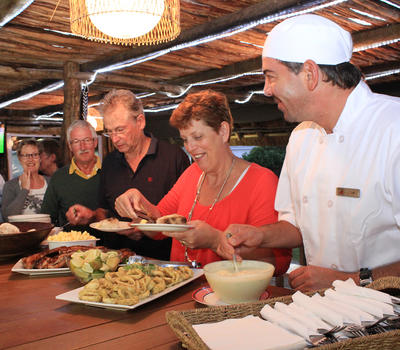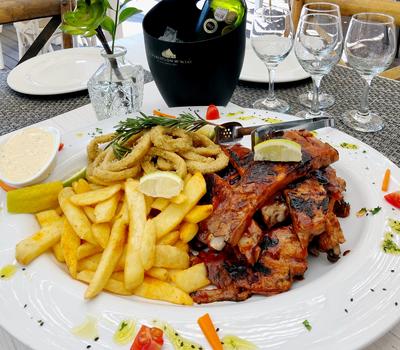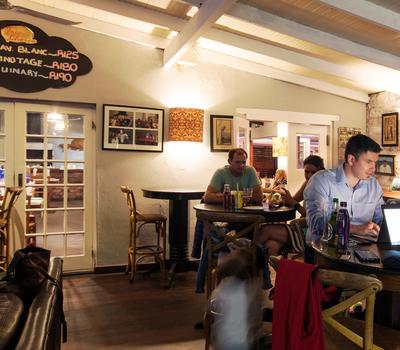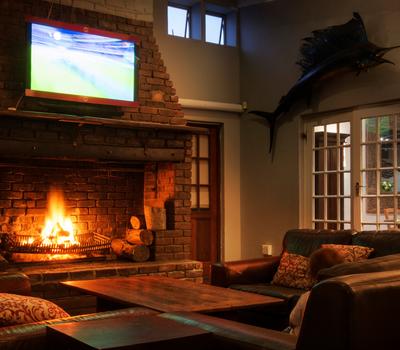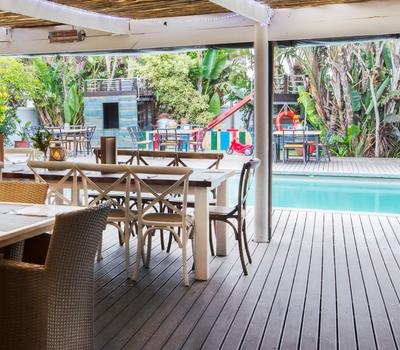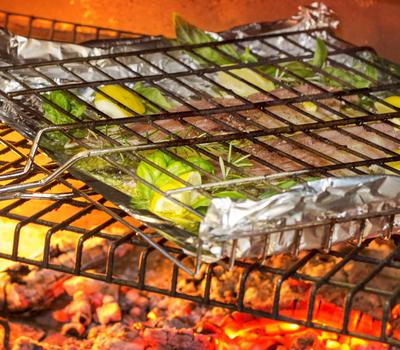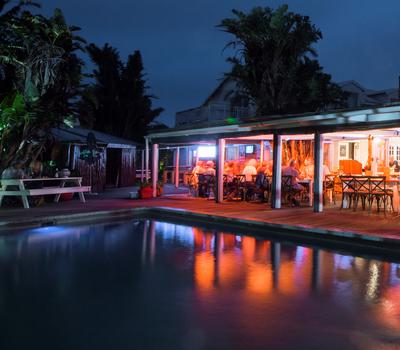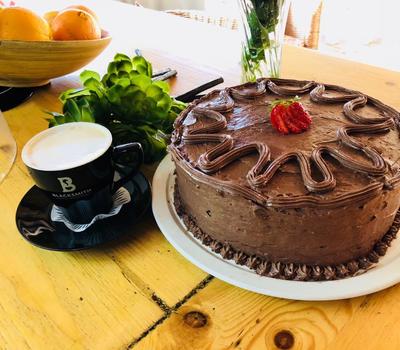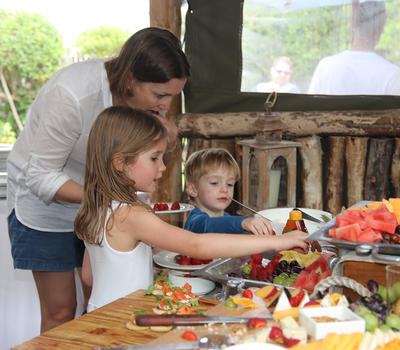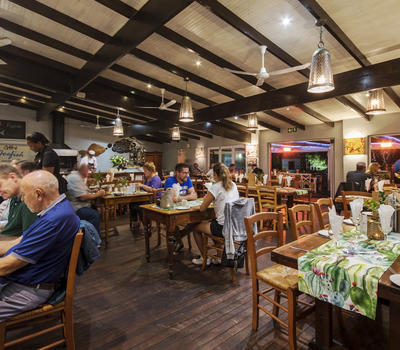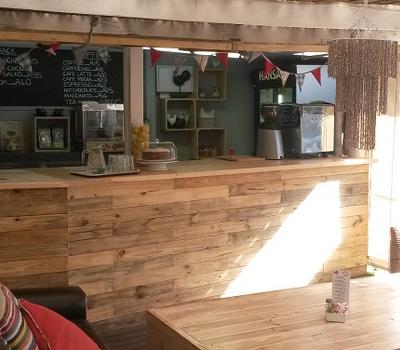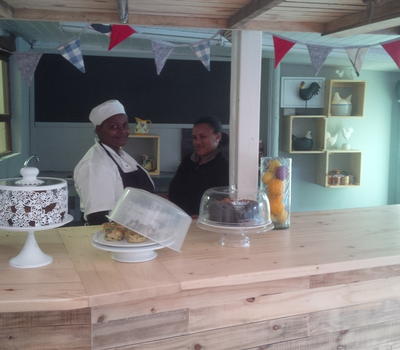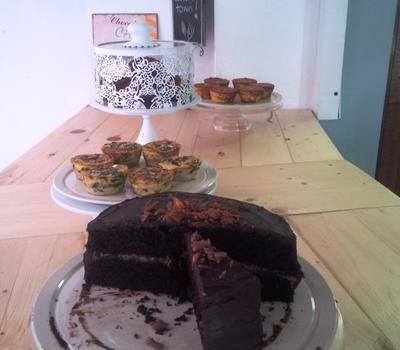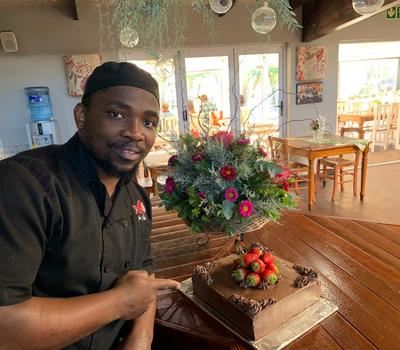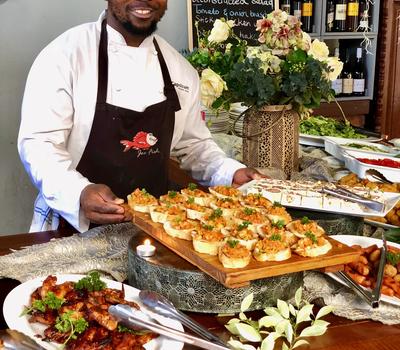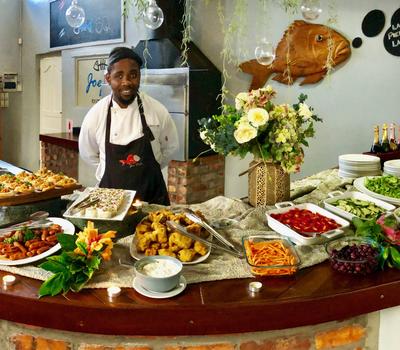 Freshly ground coffee is our speciality
The latest addition to Joe Fish is 'The Coffee Shack'. With comfy sofas, warm wooden surrounds and over looking the swimming pool, The Coffee Shack offers a wide selection of coffees, teas, home bakes and light meals. Using 100% Arabica beans, the trained baristas create the perfect coffees including favourites such as Americano, Cappuchino and Macciato. The reason for using this particluar type of coffee bean is that is an African fair trade venture ensuring all people involved are paid fairly.
For the non coffee drinker, a great selection of flavoured teas to choose from are available, and why not treat yourself to a slice of home made cake to go with it!
Show More
Show Less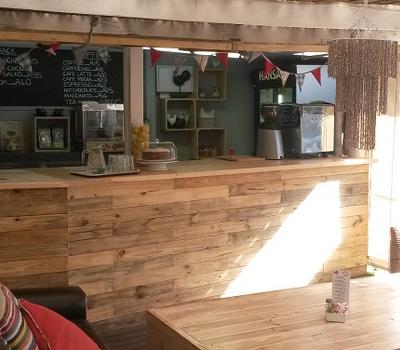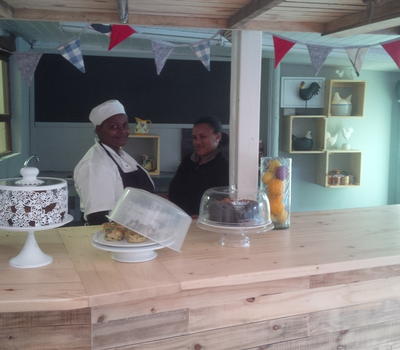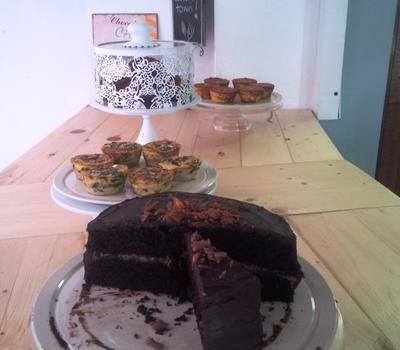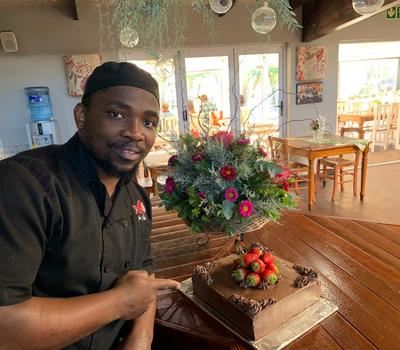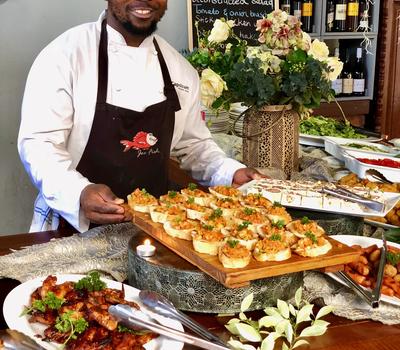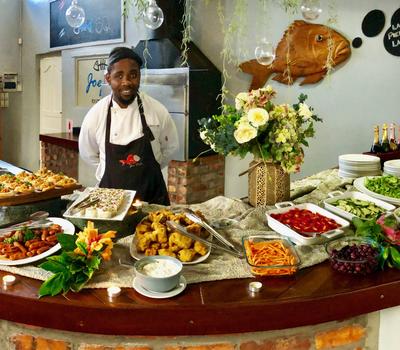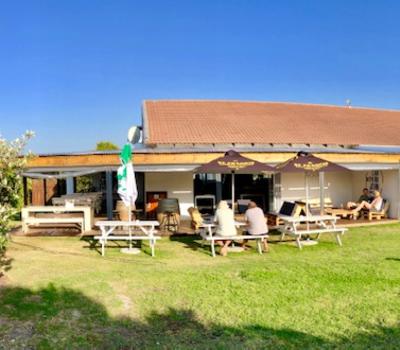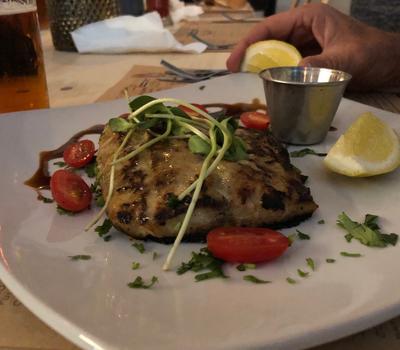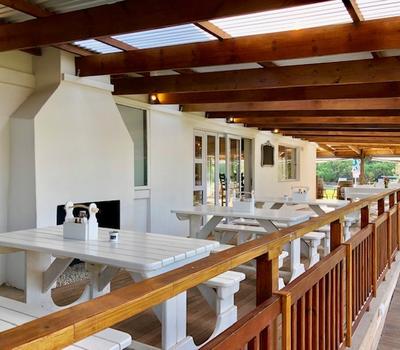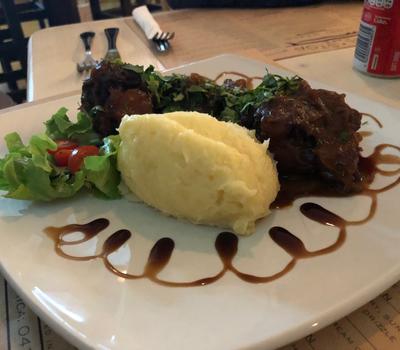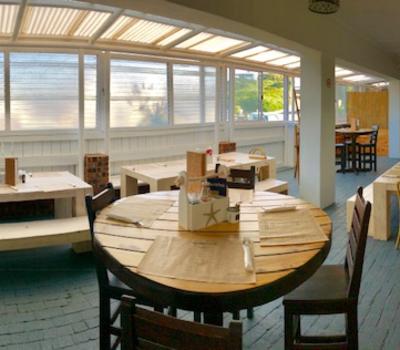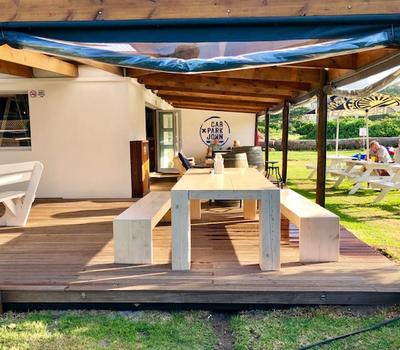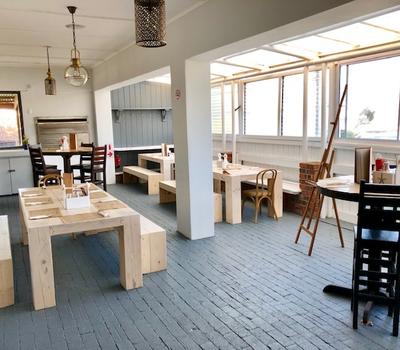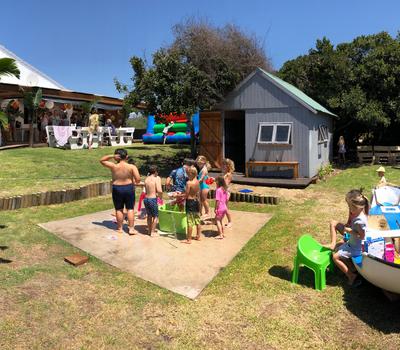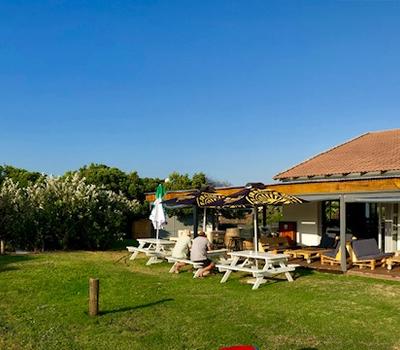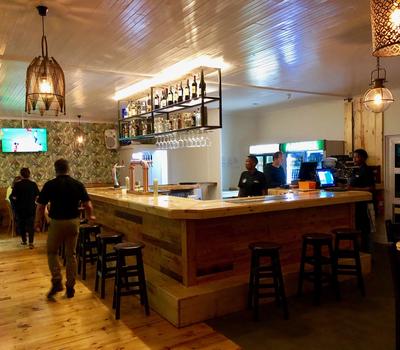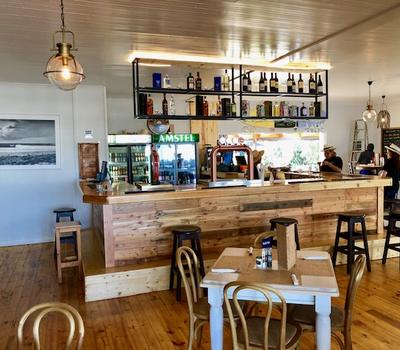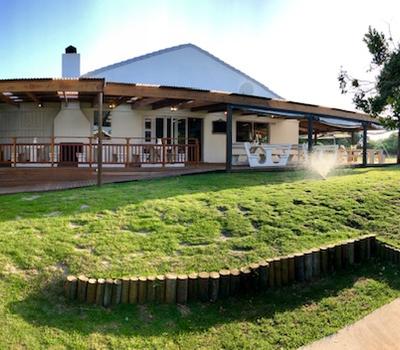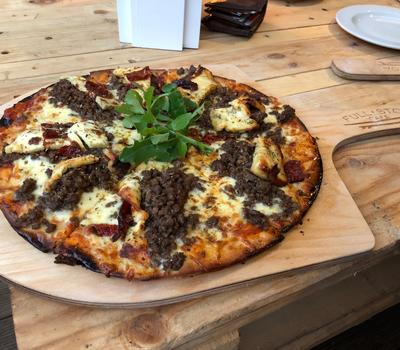 Just across the road from the Cape St Francis Resort in Da Gama Road this new, fresh Restaurant and Bar is ready to cater to all… An all new menu of gourmet burgers and pizzas, fresh salads and weekly board specials ensures that your taste buds continue to tingle. To keep the young ones entertained we've added a fountain block, a Wendy house full of fun and a Jumping Castle. For the adults we have a cocktail sundowner deck, beer on tap and a selection of Gins. While walking the garden make sure to visit the Plant Market and take home a little indigenous plant or two for your own garden. It's all happening at Full Stop Café, so come get stuck with us…
Show More
Show Less