George Lodge International Conference Centre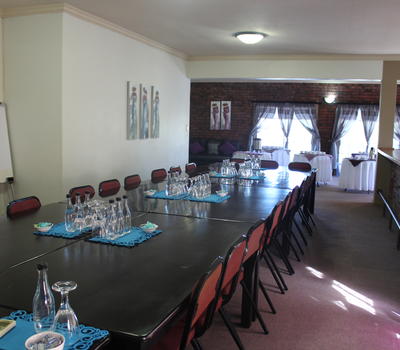 This Room is an unique space within the Conference Centre and is situated upstairs. The look is sleek and contemporary, and is well-suited to a variety of events. The venue can be set up to your requirements in a variety of styles. It is ideal for training, computer training (supply own computers), workshops, meeting cocktail evenings, business breakfasts and many more. It consists of a private working area for the facilitator,
relaxing couches where they can unwind in break times. For the smokers, there is an outside balcony appointed for this purpose. The other rooms as mentioned above can be utilized in conjunction with this venue.

Lunch is served in our banquet hall or if the weather is perfect at our swimming pool area (must be pre arranged). All the bathrooms are located down stairs.
Crucially, our Conference Centre maintains a service that is tailored to your needs, ensuring your food and drink requirements are met at all times. We are always happy to discuss alternative menus and special dietary requirements with you.
A variety of conference packages are available and we believe each conference/event/meeting have individual requirements and we are therefore very flexible in our approach to quote according to your specific needs.
Free wireless internet in all the areas of the lodge
Show More
Show Less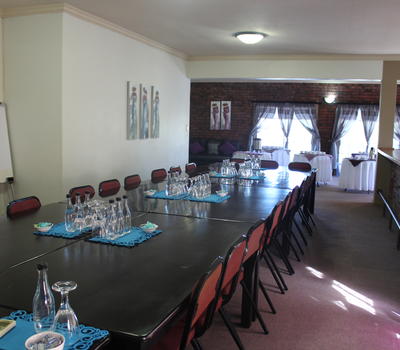 50



40



60



40



50



40


0.8m
x
2m

4.5m
x
18.5m


83.25M²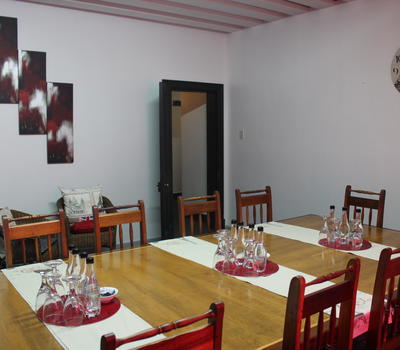 This room is in a quiet location and benefits from filtered natural daylight. Ideal for training courses, management meetings or small meetings. Boardroom style - seat up to 15 people.
Refreshments are served in our breakaway room, where you can relax on our comfortable couches, while having your coffee break.
Free wireless internet
Show More
Show Less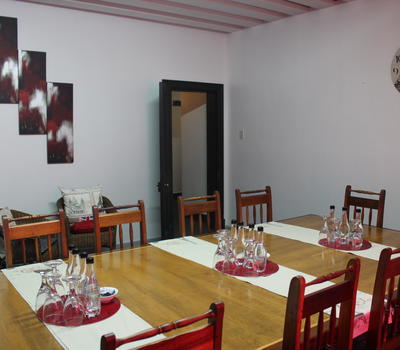 15



15



-



10



14



12


0.8m
x
2m

5.2m
x
5.8m


30.16M²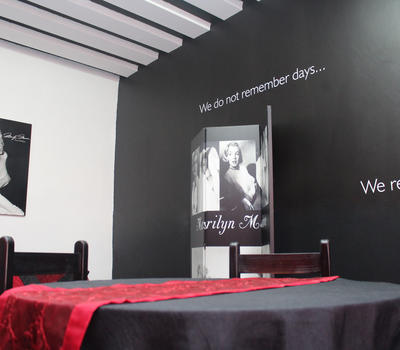 This is a quiet, private location ideal for interviews, breakaway room or registration area in conjunction with the usage of one of our other conference venues. It consists of two round tables and can seat four people per table, as well as comfortable couches for an informal meeting or just to relax. It can also be used for small management meetings.
Free wireless internet
Show More
Show Less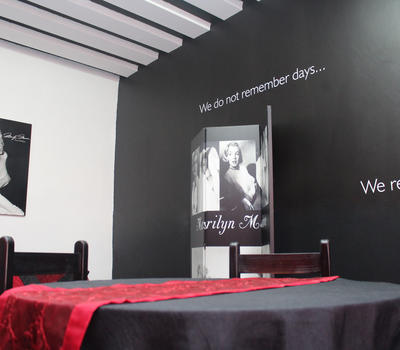 12



12



12



10



14



12


0.8m
x
2m

3m
x
5.5m


16.5M²

This beautiful Aquamarine and silver room is ideal for small, meetings, groups discussion or business breakfasts. It consists of a two round tables which makes it ideal for one on one meeting areas. It is also ideal for interviews or registration area in conjunction with the usage of our other conference venues.
Free wireless internet
Show More
Show Less


6



6



10



6



10



6


0.8m
x
2m

3m
x
5.5m


16.5M²