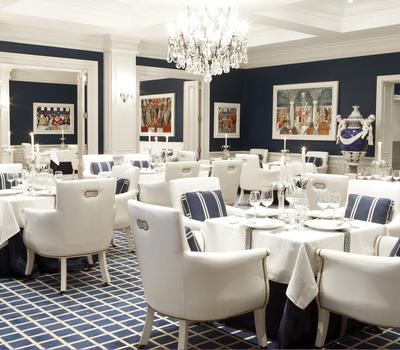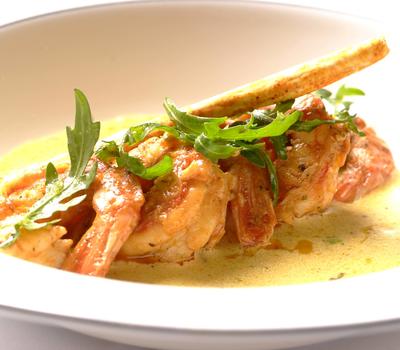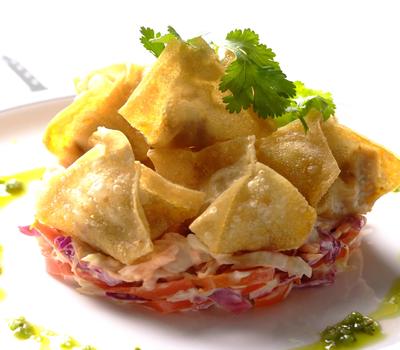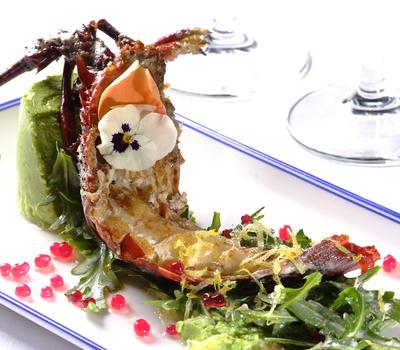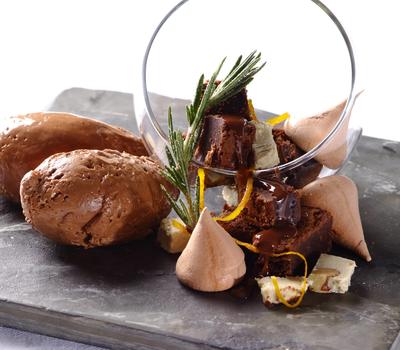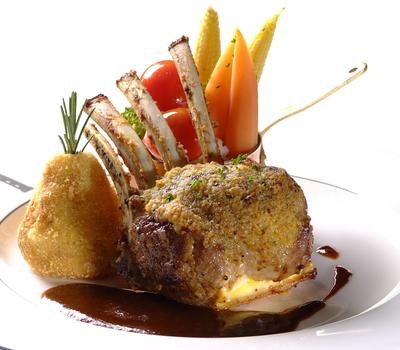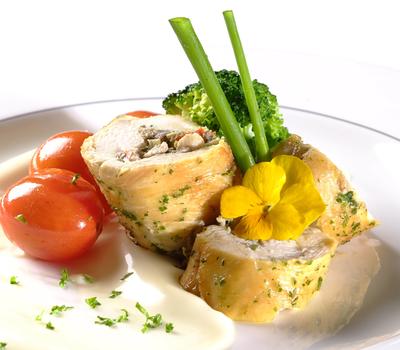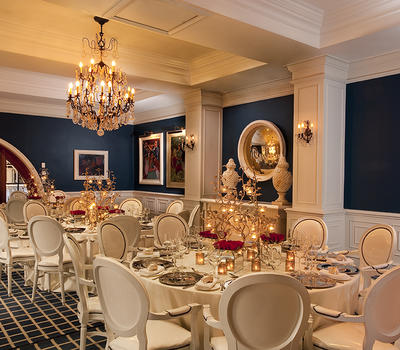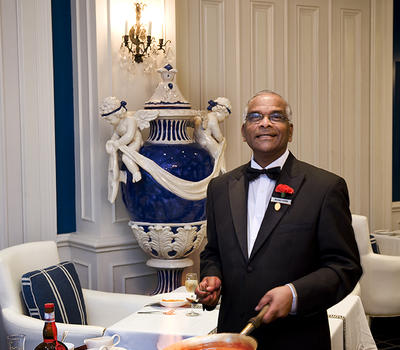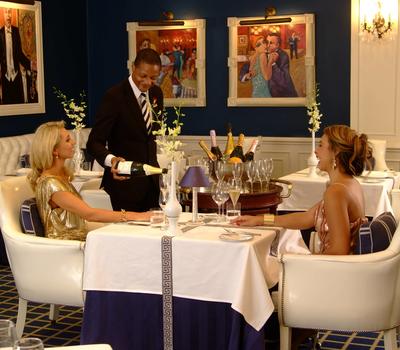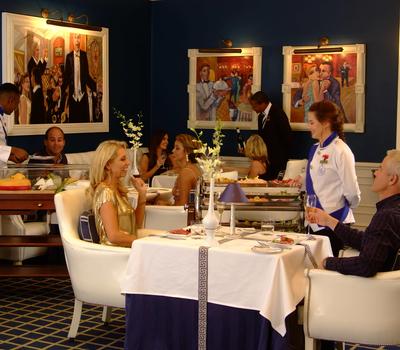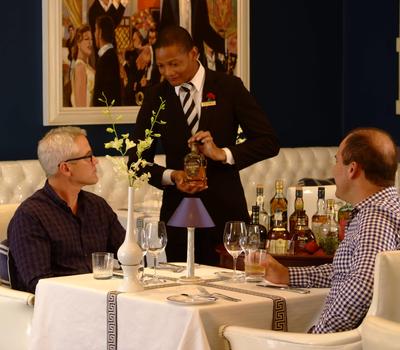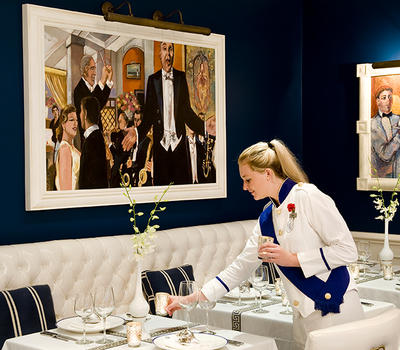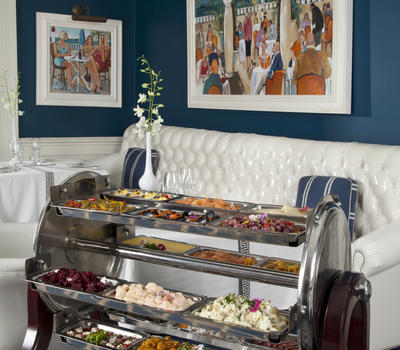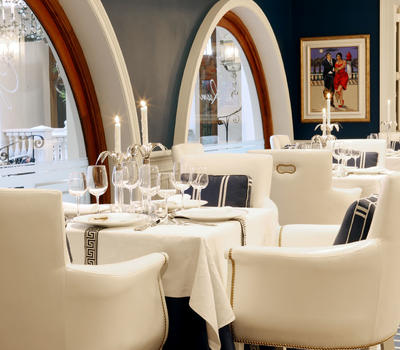 The legendary Grill Room has been renowned for its fine dining and outstanding cuisine for almost 70 years.
The menu is an inspired combination of classic favourites, created by Bea Tollman, president and founder of the Red Carnation Hotel Collection, the restaurant's Signature Dishes and contemporary creations, inspired by current global trends.
Classic Grill Room touches include the authentic Gueridon service, where food is prepared and presented at the individual diner's table and the Classic 1920's Hors d' Oeuvres Trolley, with an extensive range of 18 'old world' appetizers.
Show More
Show Less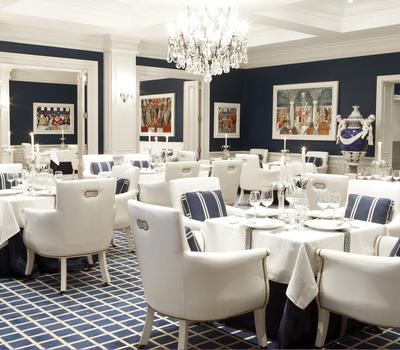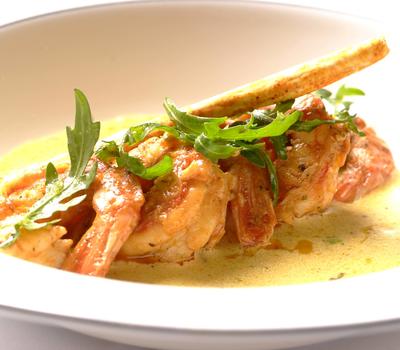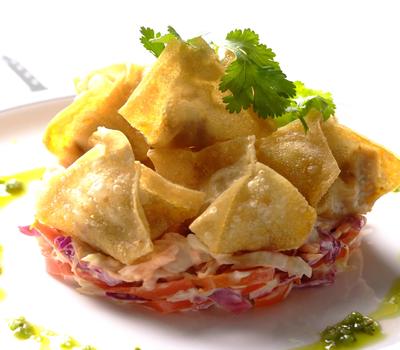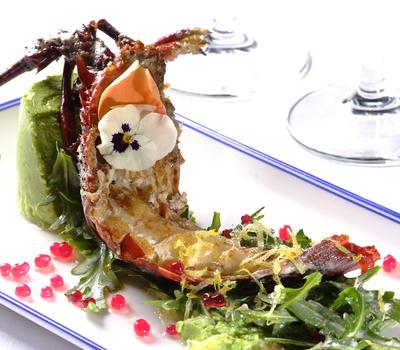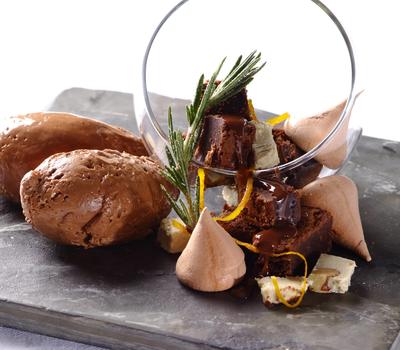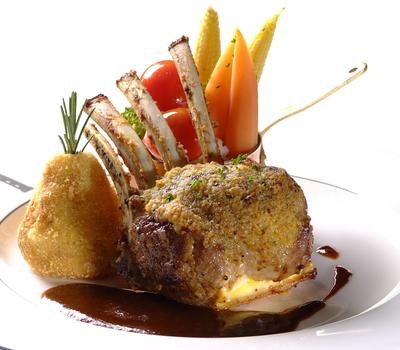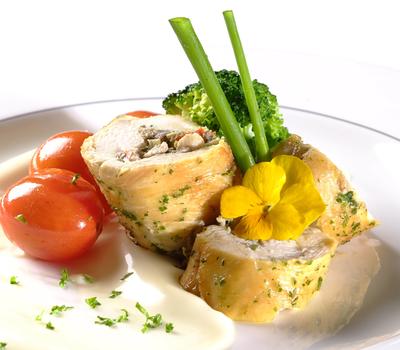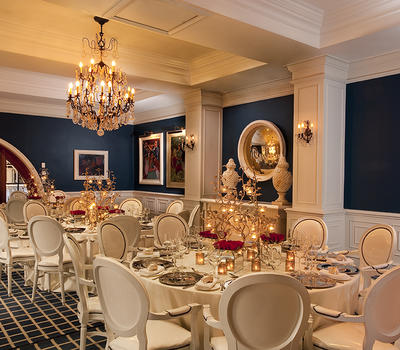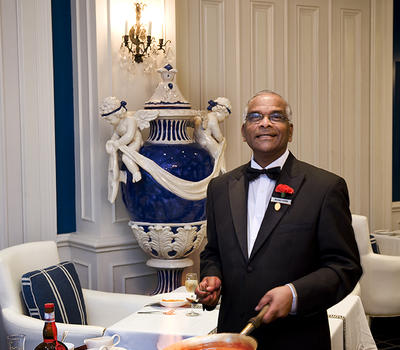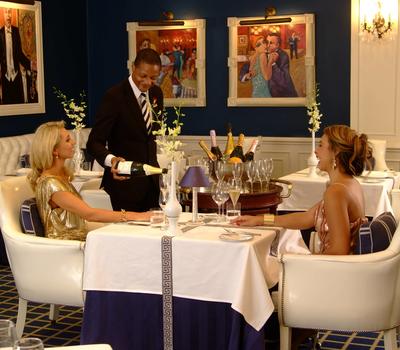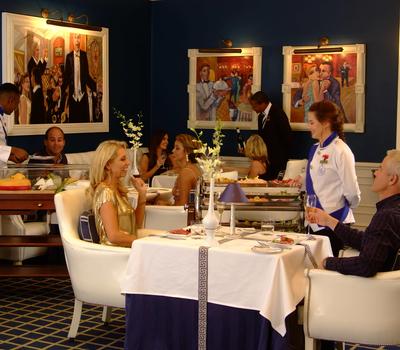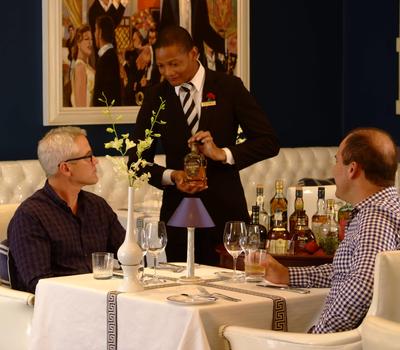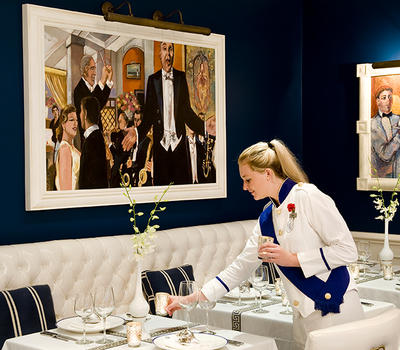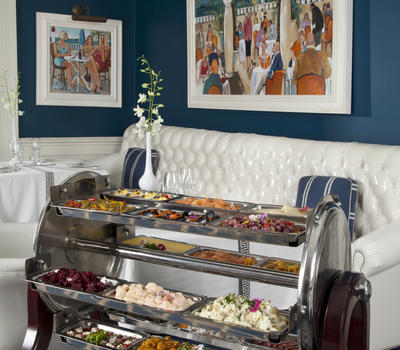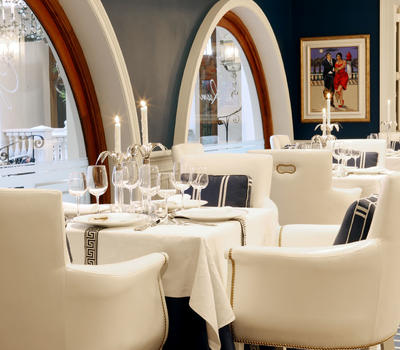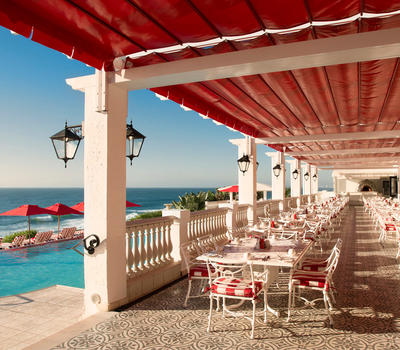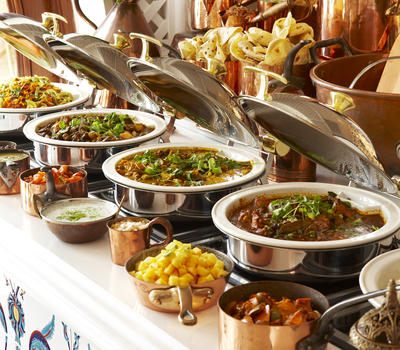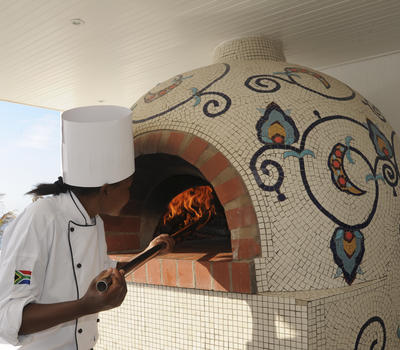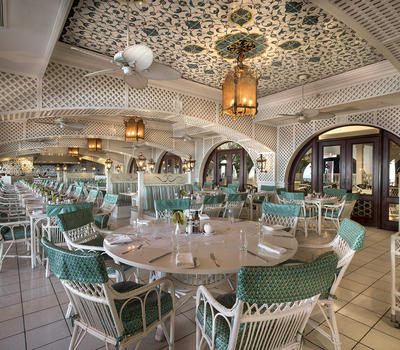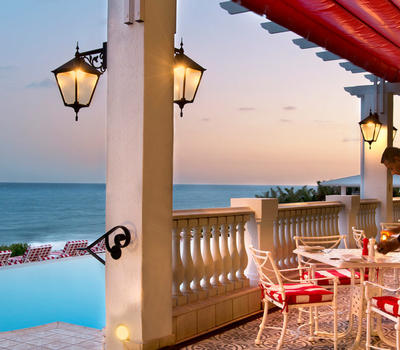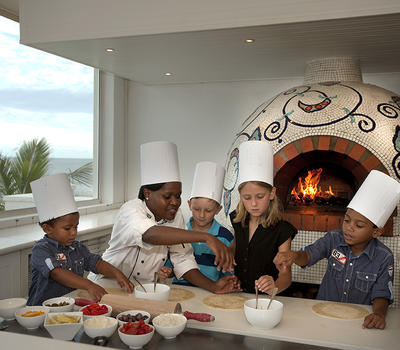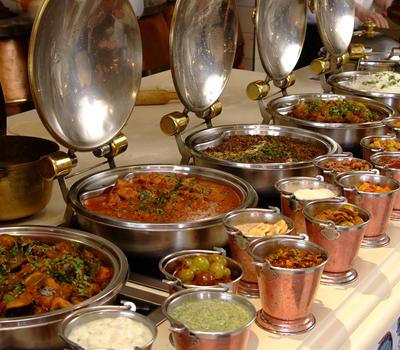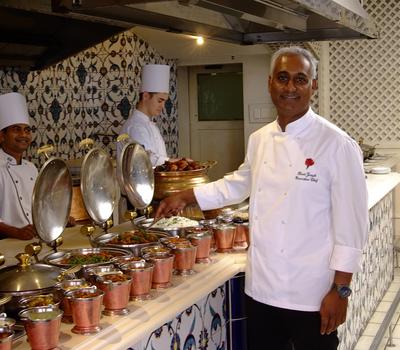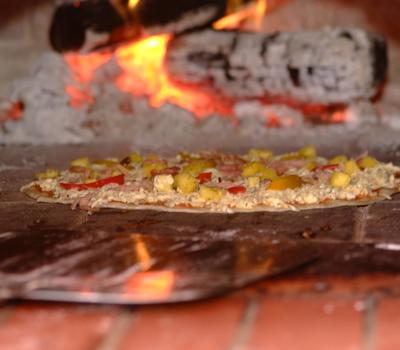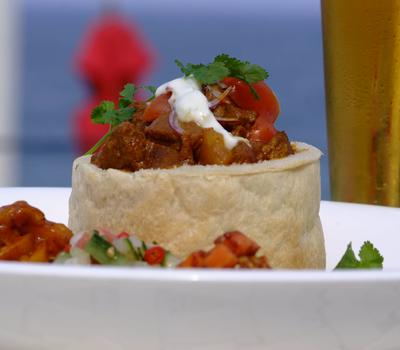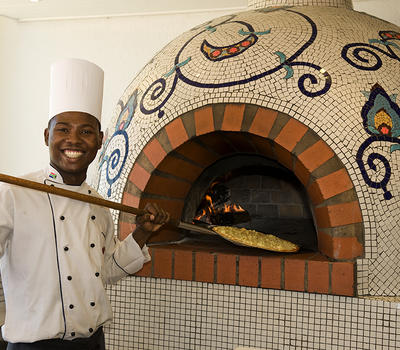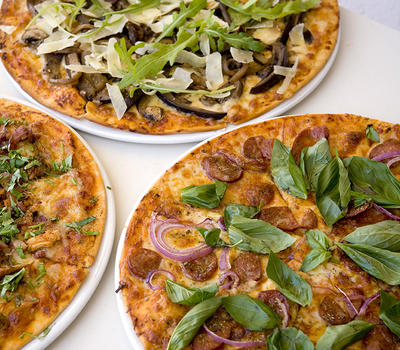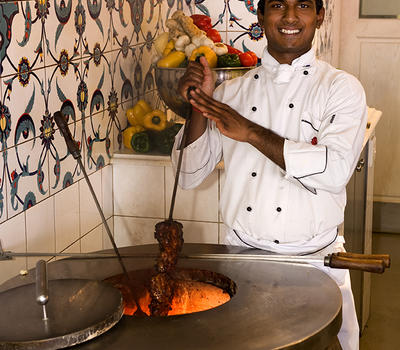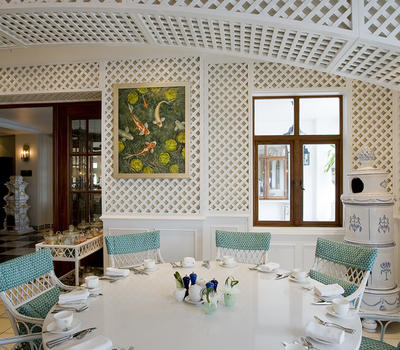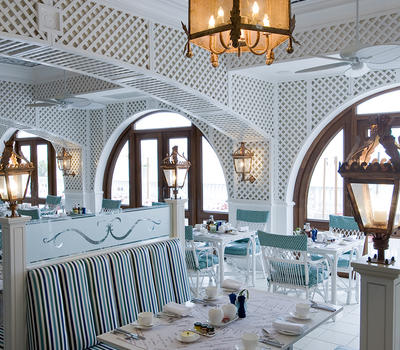 The beautiful Ocean Terrace restaurant, with gorgeous views across the Indian Ocean, serves a Bistro-style menu and is perfect for casual, al fresco and family dining. With something to suit every palate favourite dishes include freshly baked pizzas from the wood-fire pizza oven, sustainably sourced seafood and a host of perennial favourites such as fish and chips. The Ocean Terrace also serves a delicious English Breakfast daily, as well as an a la carte menu for lunch and dinner.
Also on offer in the Ocean Terrace, the incredible Curry Buffet, including authentic Tandoori Chicken, continues to attract fans from far and wide. Using delicate hand-blended combinations of spices and fresh herbs, the extensive selection of Curries includes, meat, fish and vegetarian option - making each curry a masterpiece!
The Ocean Terrace is also the perfect backdrop for a relaxed sundowner overlooking the rim flow pool and sea.
Show More
Show Less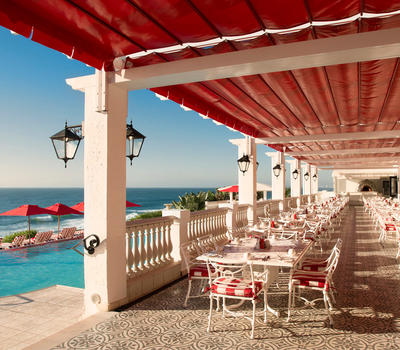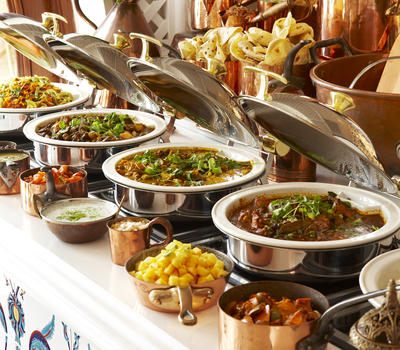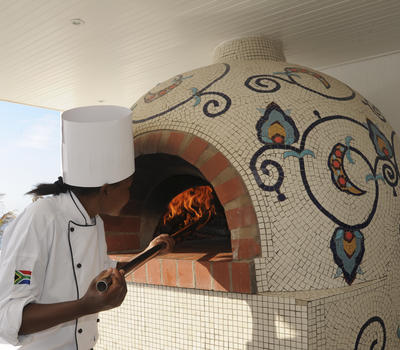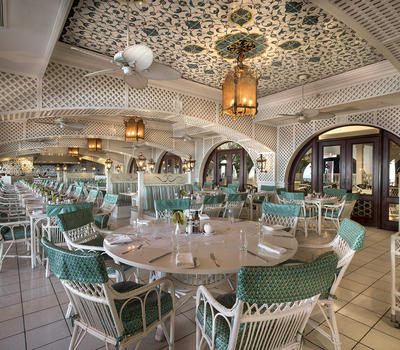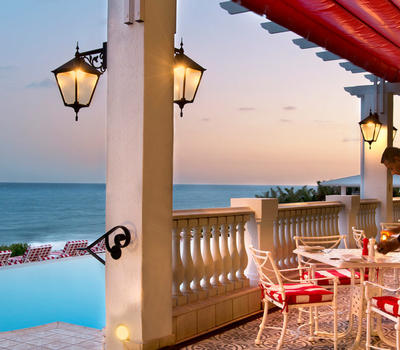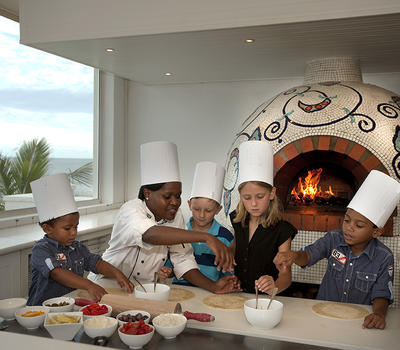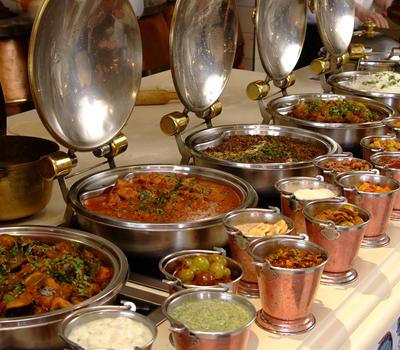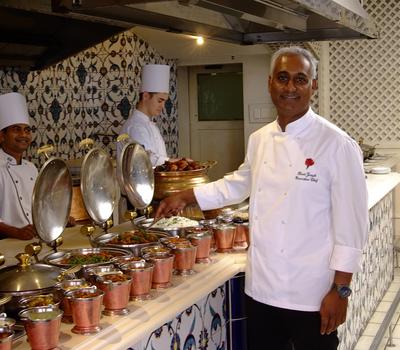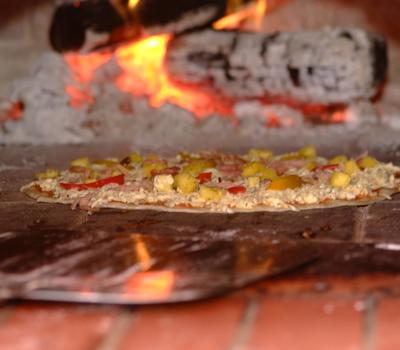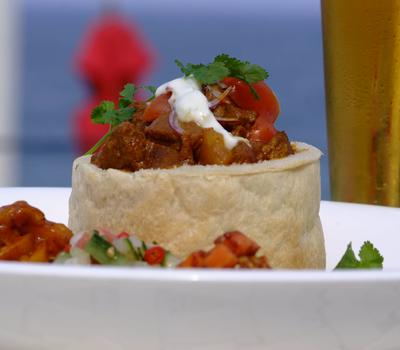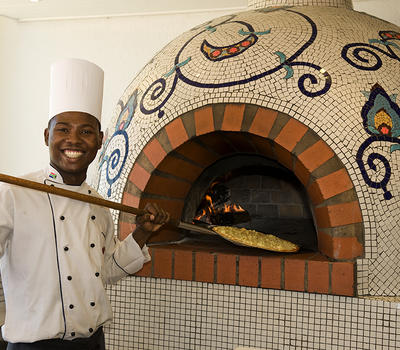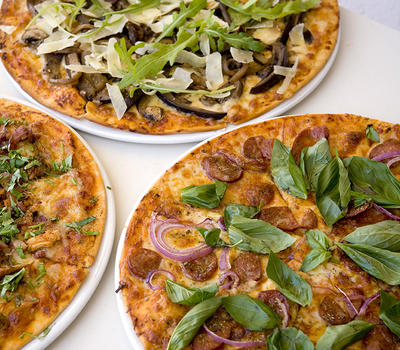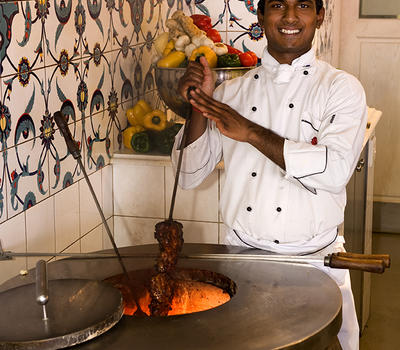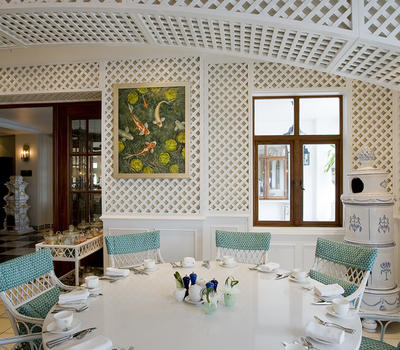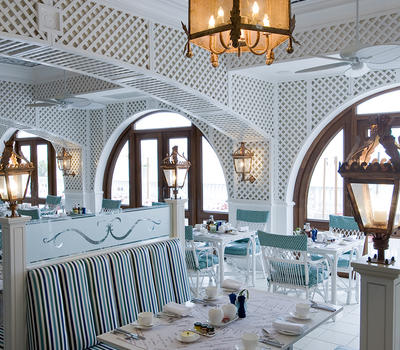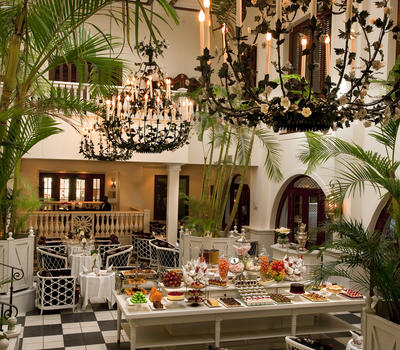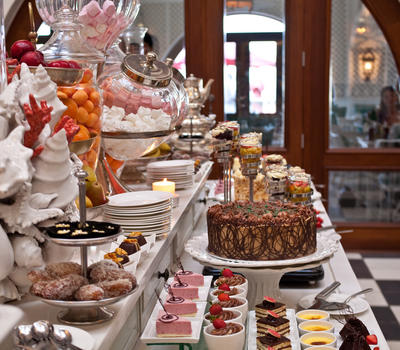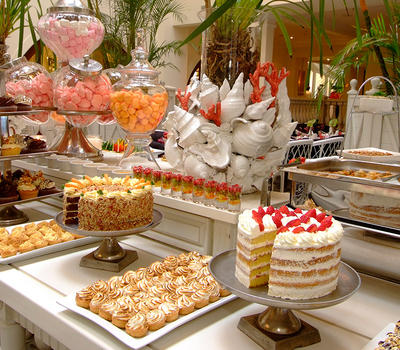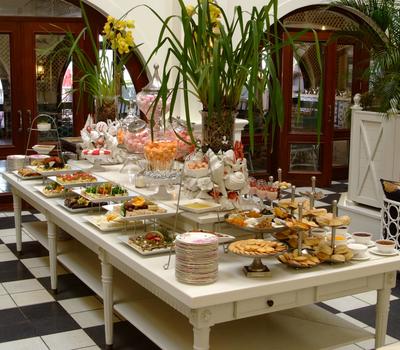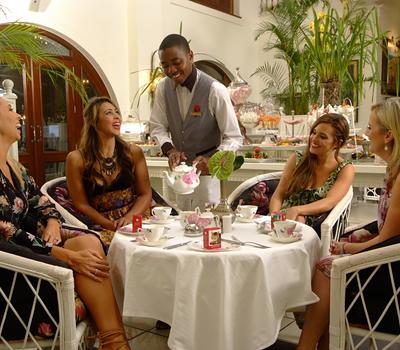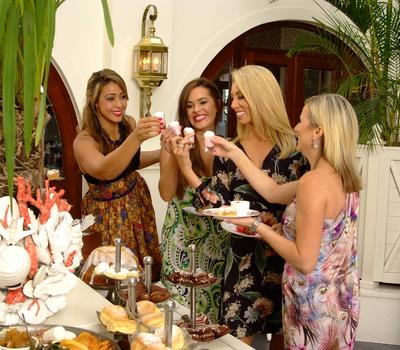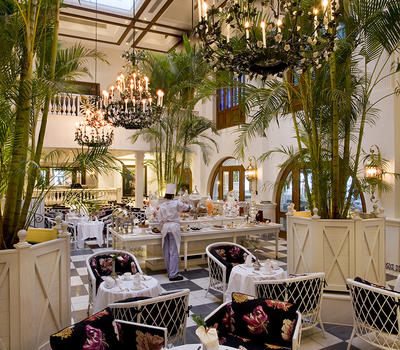 Inspired by The Oyster Box's original, colonial architecture with four magnificent tole and ceramic chandeliers purchased from the Savoy Hotel in London, natural sunlight and towering Palms, The Palm Court is the venue for the legendary High Tea each afternoon. It's also a favourite meeting spot for casual dining and the ideal place to enjoy the Evening Indulgence treat.
High Tea is a lengthy, leisurely affair with live piano music a welcome addition to the occasion. All pastries and baked goods are prepared on the property by executive pastry chef, Joanita Venter and her team. The high tea table is a visual and taste spectacle of sumptuous treats, with everything from freshly baked scones, pastries, quiches and cakes, to finger sandwiches and savouries.
Show More
Show Less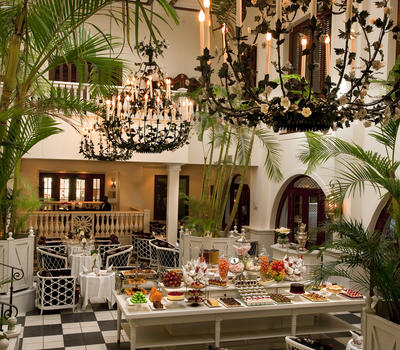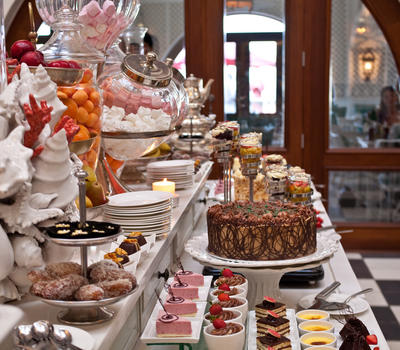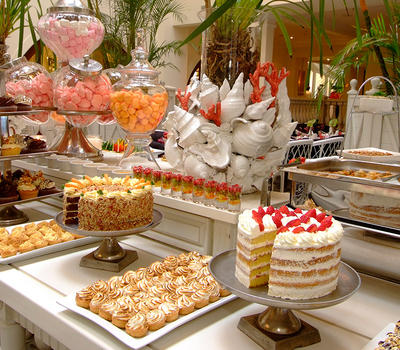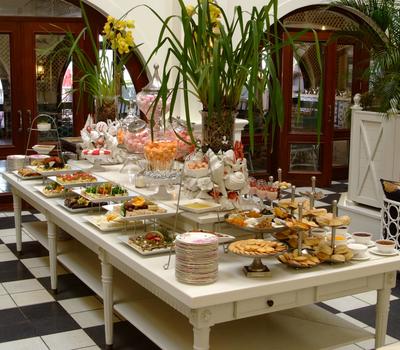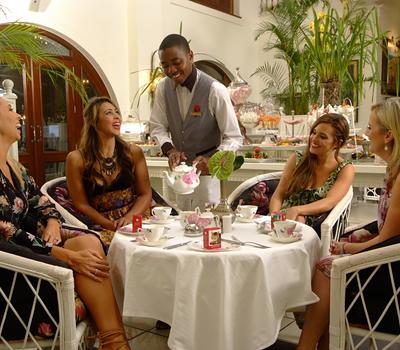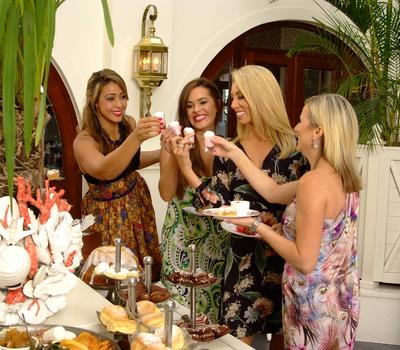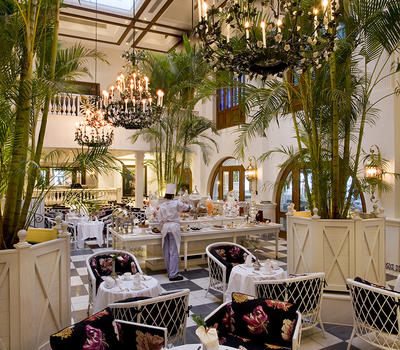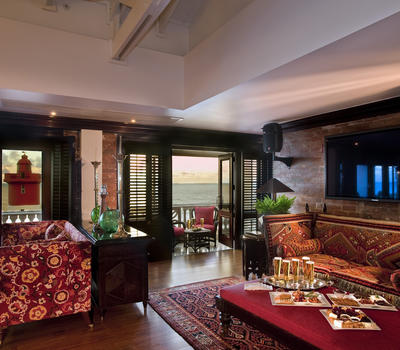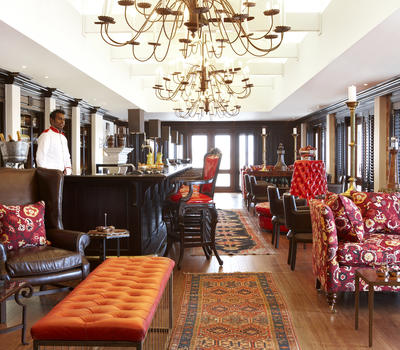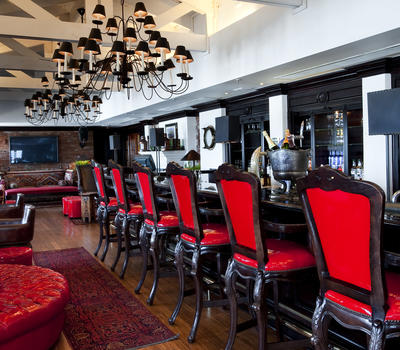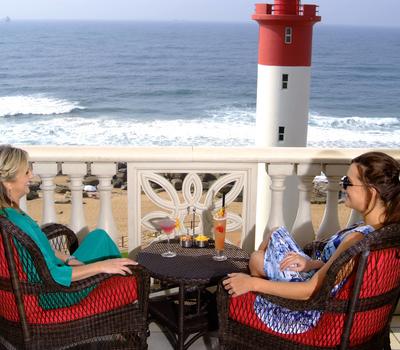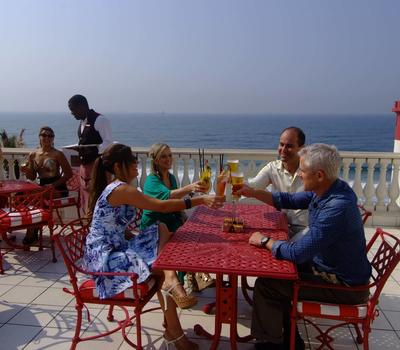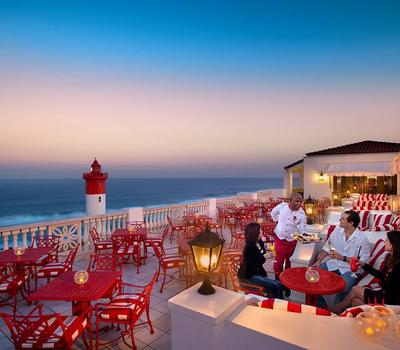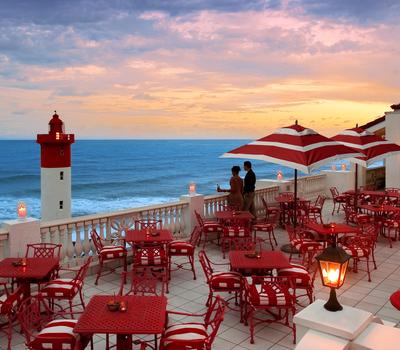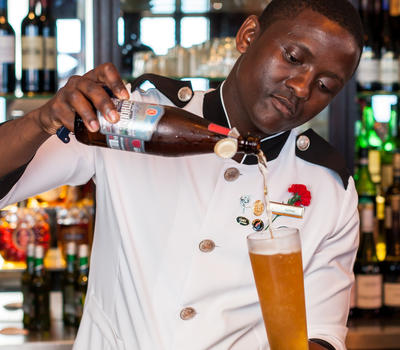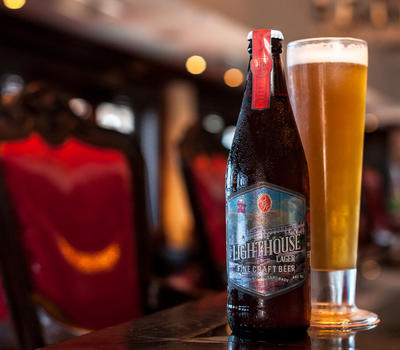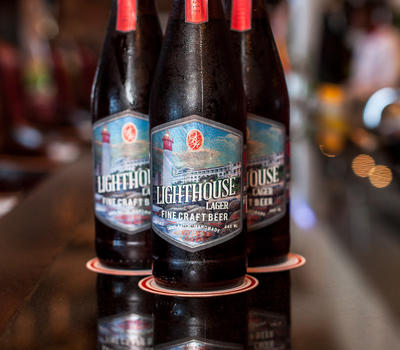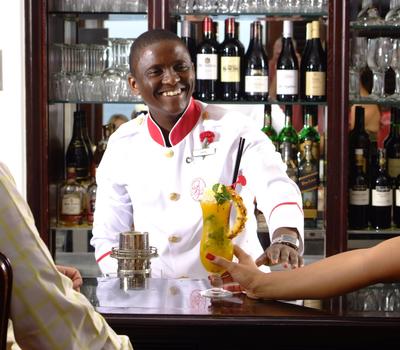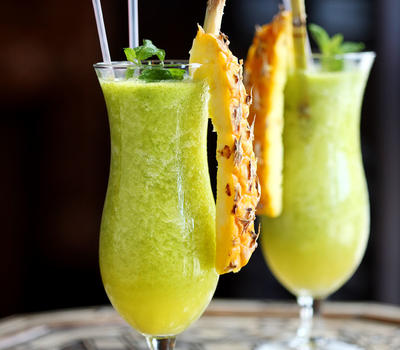 Richly inviting with its dark wooden panels and details in leather, crimson and gold, the Lighthouse Bar has a large terrace for spectacular views of the iconic lighthouse and the Indian Ocean. With live music, delicious light snack meals and exotic cocktails, this is the hottest bar in KwaZulu-Natal.
Show More
Show Less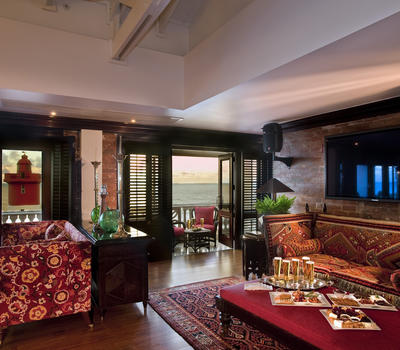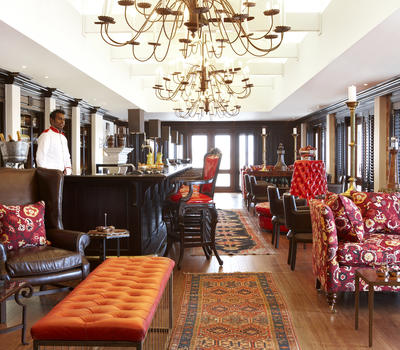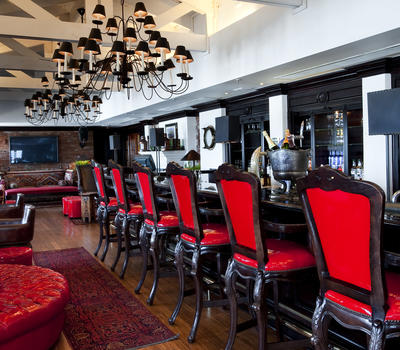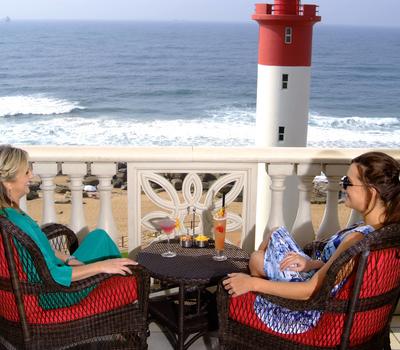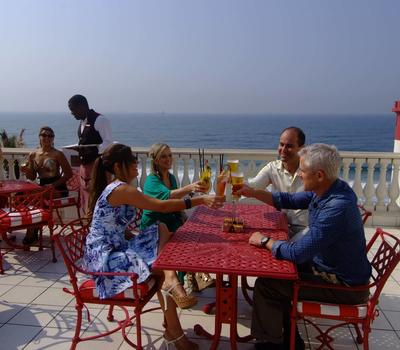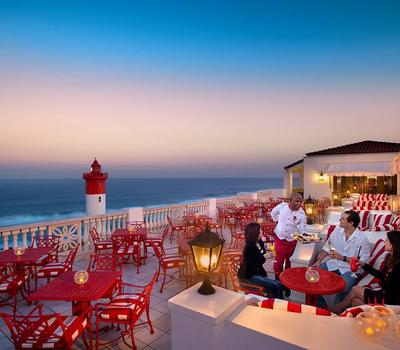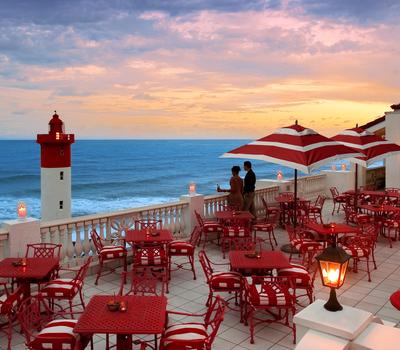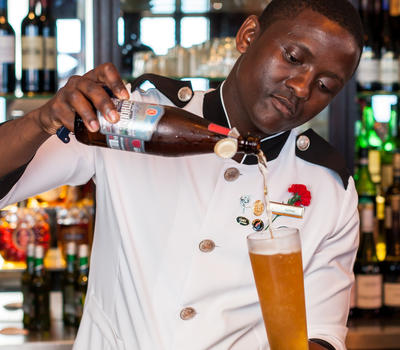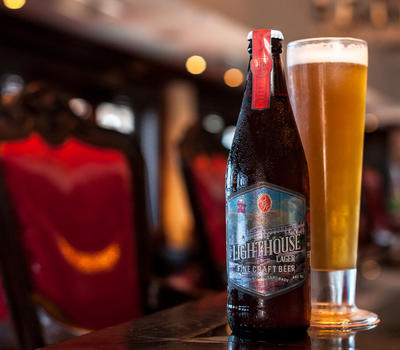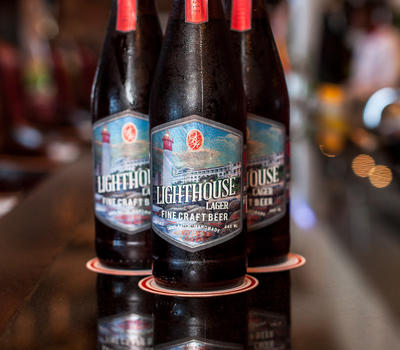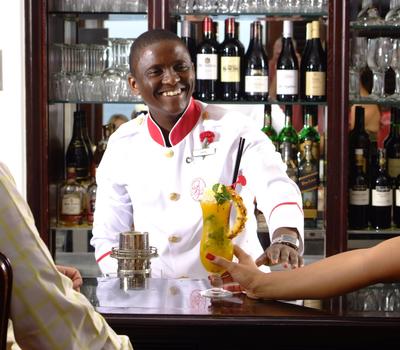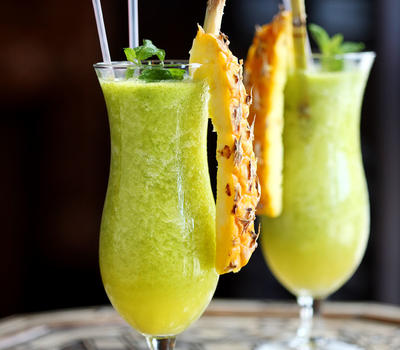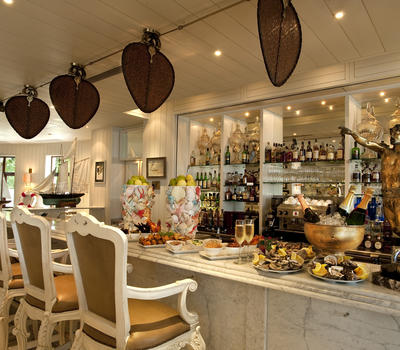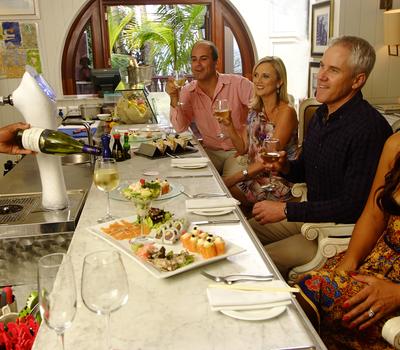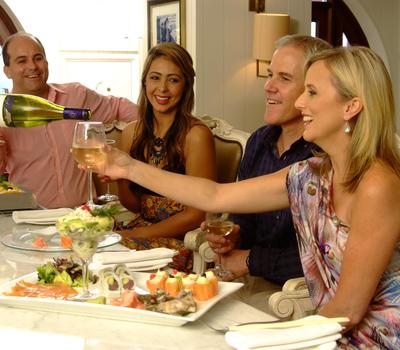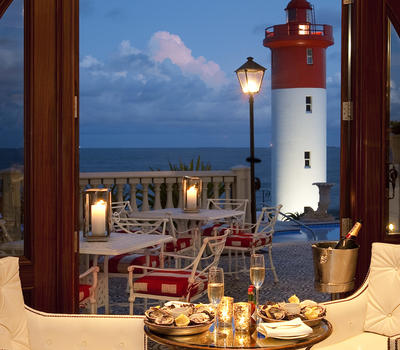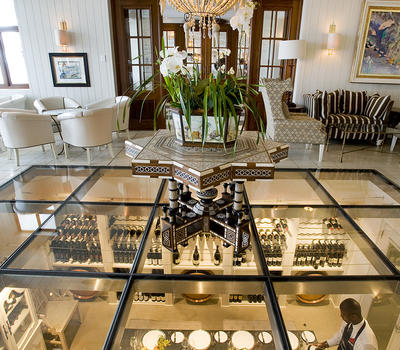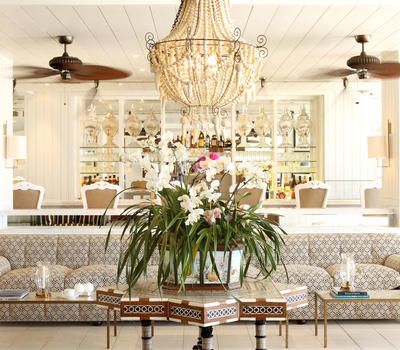 Overlooking the infinity pool and Indian Ocean, the stylish Oyster Bar specialises in Champagne and Oysters, freshly harvested from our own Oyster beds and also offers a light menu, delicious cocktails and live music.
Show More
Show Less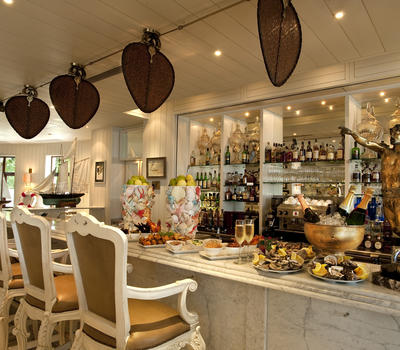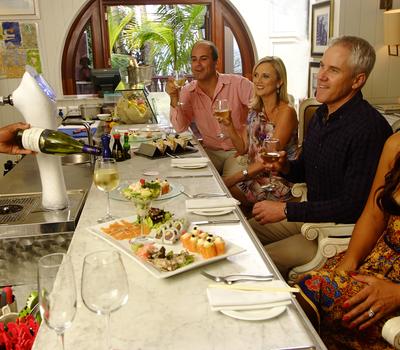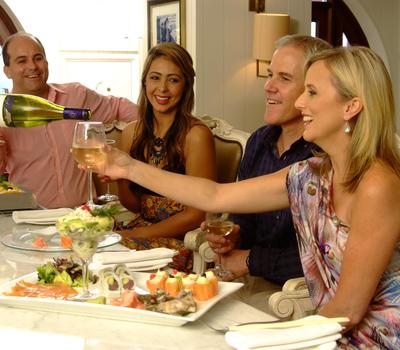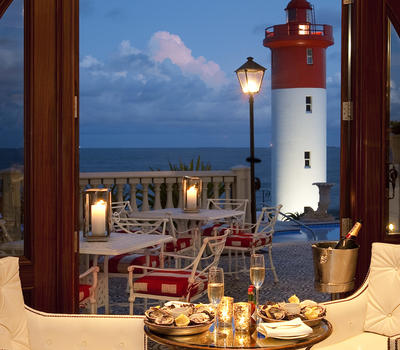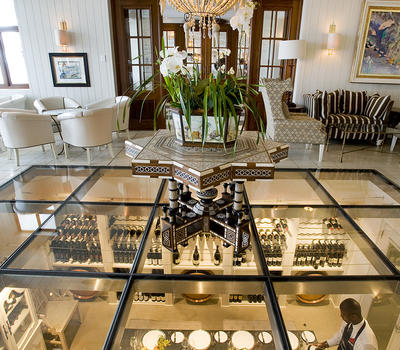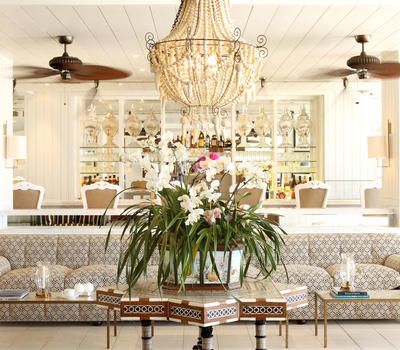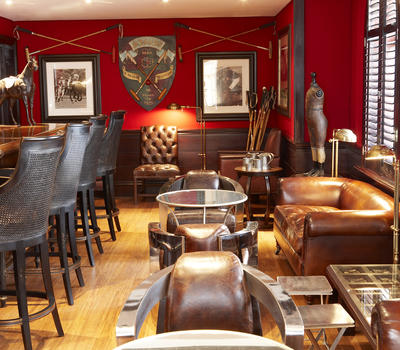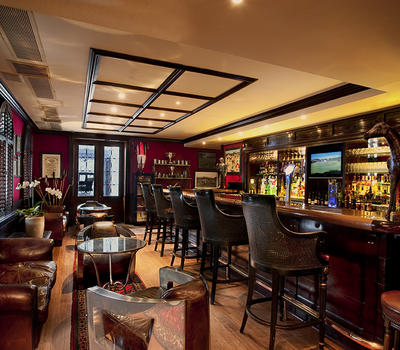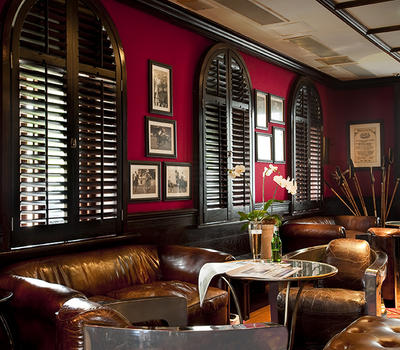 This authentic old world bar is full of charm and character. It has remained a firm favourite with the locals for over 40 years, serving delicious hearty snacks and the finest selection of whiskeys, beers and cigars.
Show More
Show Less