Endangered Species Enclosure
The last remaining animals of this species were translocated to Ol Pejeta and it is hoped will create the nucleus of a successful breeding program. In addition to the Northern White Rhino with the last 3 remaining in the world, it is home to a number of endangered species including the locally threatened Jackson's hartebeest and Grevy's zebra. It is possible to visit the enclosure during your visit at Ol Pejeta Conservancy.
Per Person enclosure entrance: US$ 40.00 (Min 2 pax)
Show More
Show Less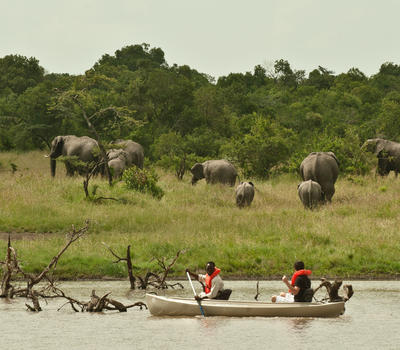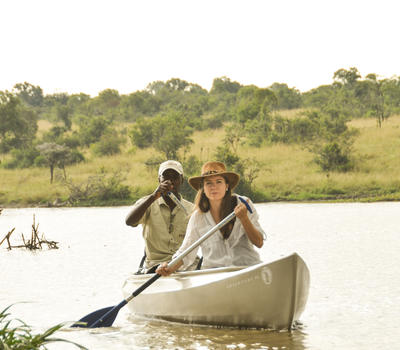 The little lake in from of Kicheche Laikipia Camp offers the unique opportunity of canoeing just
in the middle of the reserve with a chance of viewing the animals coming to drink.
Inclusive in our package rate (Maximum 2 pax)
Show More
Show Less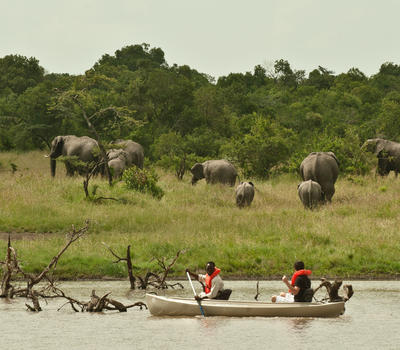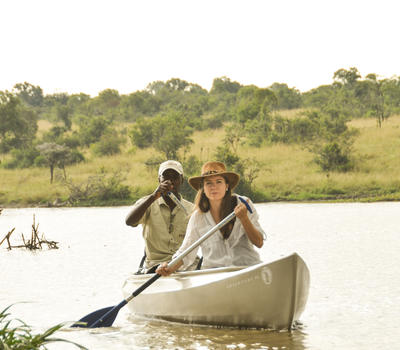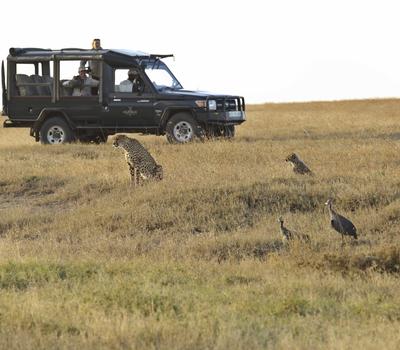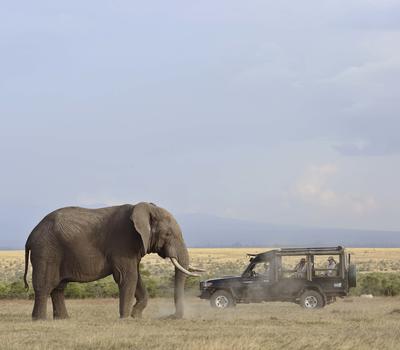 Morning or Afternoon Game Drives (approx 3-4hrs).
Watching wildlife at close range, but without encroachingontheirspace,isendlesslyfascinating and our guides' instincts and experience will provide superb photo opportunities of wild animals. Our safari customized 4WD vehicles are designed to give ever a perfect view.
Show More
Show Less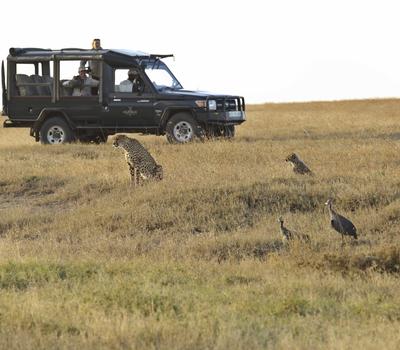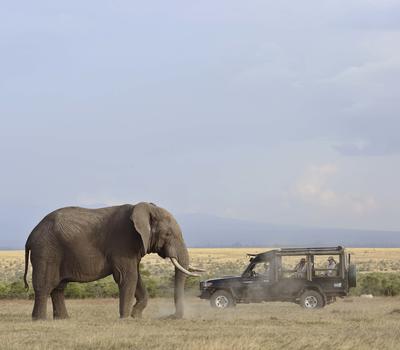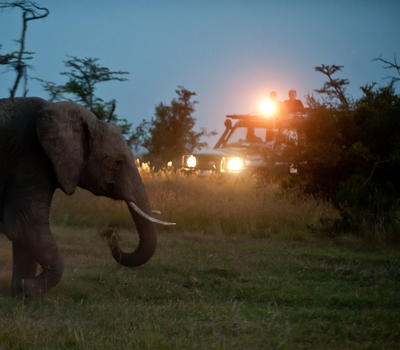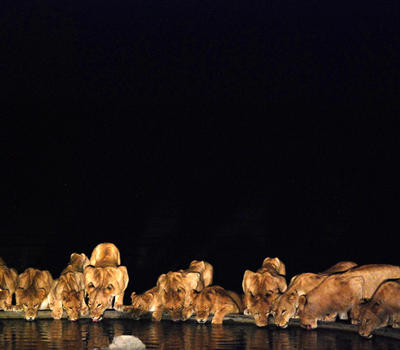 Night Game Drives are offered to enable guests the chance to observe lesser seen nocturnal species. Our vehicles are fitted with a hand held filtered spotlight and resident species include aardvark, genet, bat-eared fox, striped hyena, serval, honey badger, civet and zorilla.
Show More
Show Less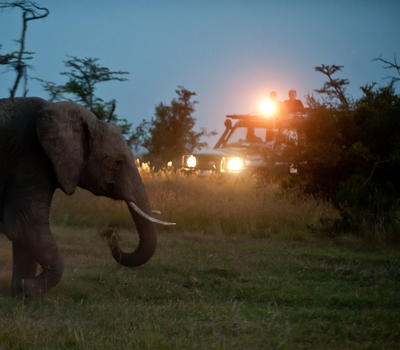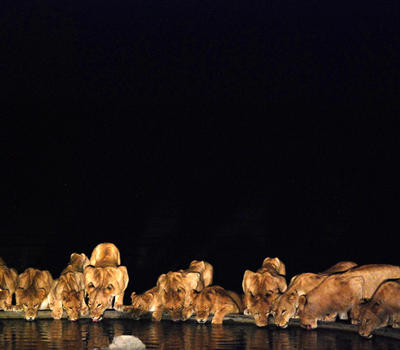 A different perspective is gained through escorted walks on the savannah. Our interpretive guides will point out the spoor of a leopard, the nest of a rare bird or signs of recent migration activity that would pass unnoticed by the eyes of strangers.
Show More
Show Less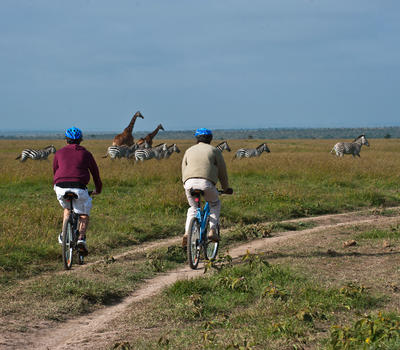 It is a very different mode of safari on a bicycle, an experience you will remember! Includes a short game drive en-route to the designated riding area and we adapt our ride to your fitness. Allow 3 hours for the execution.
Show More
Show Less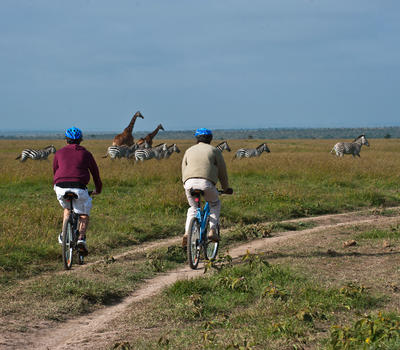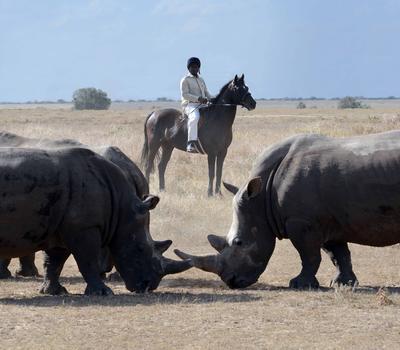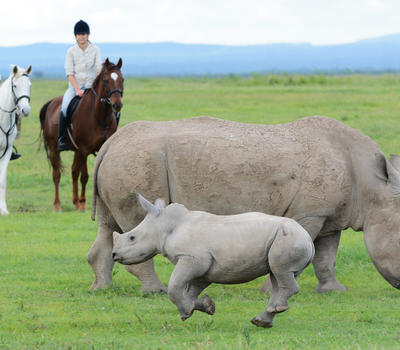 Take a morning or an evening ride within the
600-acre Endangered Species Enclosure, accompanied by knowledgeable staff on Ol Pejeta's safari horses. These rides will take you on a journey through a predator-free area set aside by Ol Pejeta for the recovery of the northern white rhinoceros.
$50pp
Show More
Show Less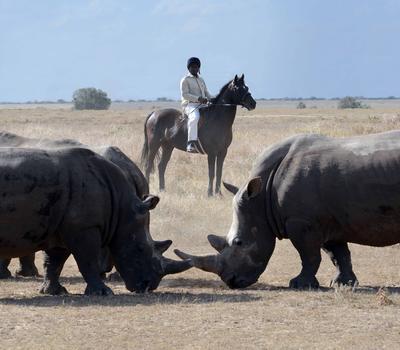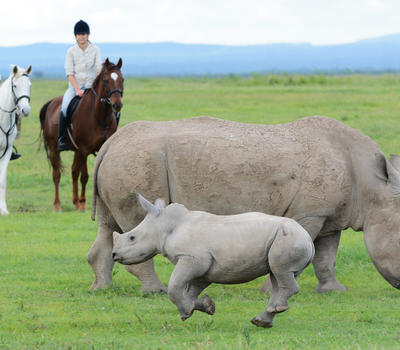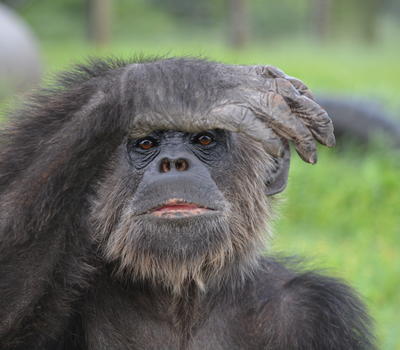 Enjoy a unique opportunity of viewing chimpanzees and learn more about the day to day care of the chimpanzees in our care. Chimpanzees are not indigenous to Kenya and Sweetwaters Chimpanzee Sanctuary is the only
place to see them in Kenya.
Show More
Show Less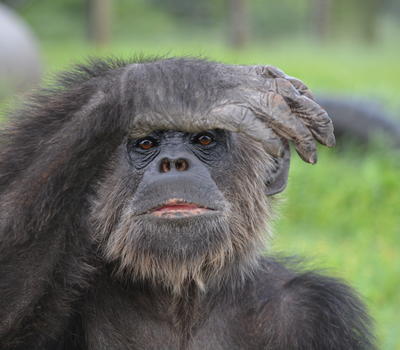 Baraka (The blind Rhino) Visit
Black rhino Baraka lives in what used to be Morani's 100-acre enclosure, carrying the flag for his predecessor. Baraka was born in the wild in Ol Pejeta, but lost sight in both eyes due to a fight and then a cataract. Baraka now lives in the enclosure, located next to the Morani Information Centre, for his own safety, and has taken to his new role as rhino ambassador.
Show More
Show Less
Research & Education centre
Wildlife Educational Centre contains a range of wildlife exhibits and background on the Conservancy and it's operations, an interesting stop for children and adults alike.
Show More
Show Less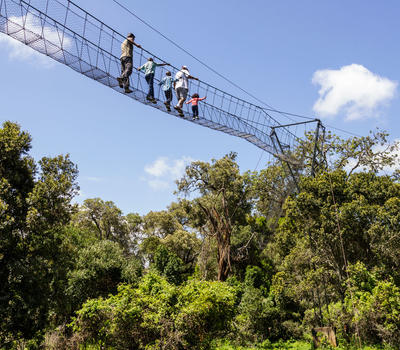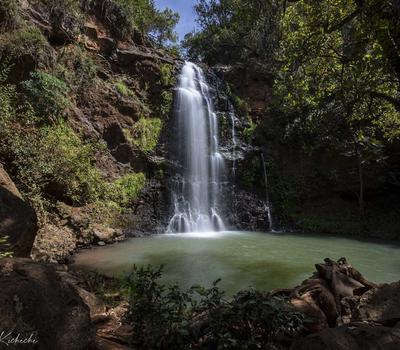 Ngare Ndare Forest visit – Kicheche Laikipia
A full day trip to the beautiful Ngare Ndare Forest located outside Ol Pejeta Conservancy. Guided walk in the forest, bird watching, canopy walk, picnic lunch. Back to camp by sunset.
Complimentary excursion for min 2 pax, must be pre-booked.
Show More
Show Less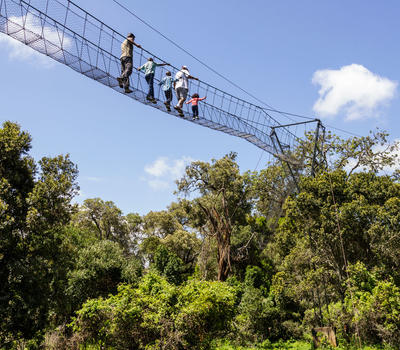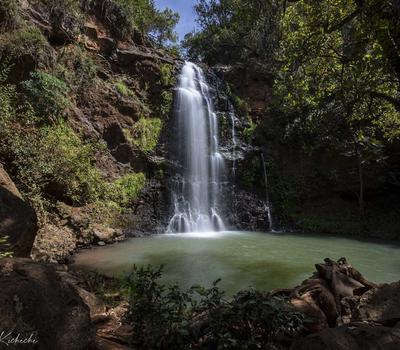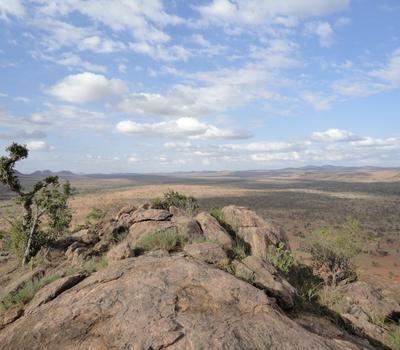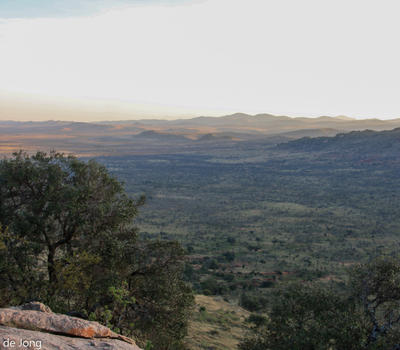 Wild Camping - Lolldaiga Ranch
Travel outside Ol Pejeta Conservancy into the stunning Lolldaiga Hills offering excellent walking terrain. You will be escorted by a Kicheche guide and overnight in a mobile campsite. Fly camp set up as per Mara listed above.
Show More
Show Less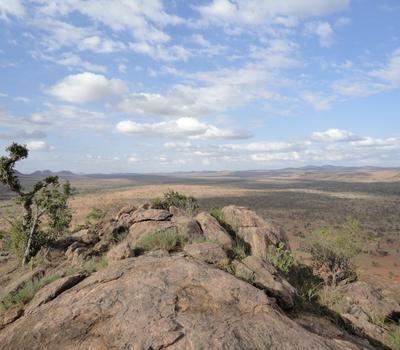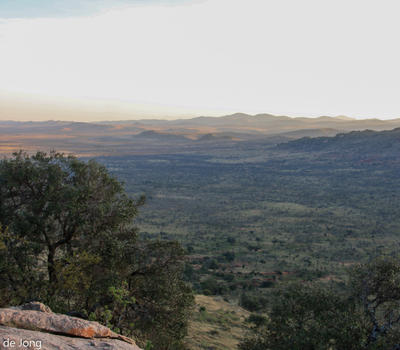 The Lion Tracking program monitors the Conservancy lions (some have been collared with receivers). As part of the program Ol Pejeta tracks the lions with a portable tracking unit and remit the data to the Ecological Monitoring Department.
Guests are picked from and returned to the camp by Ol Pejeta Tourism vehicle and guide.
Approx 2 hours. Per Person US$ 40.00 (Min 2 pax) vehicle sits 6 and is not exclusive.
Show More
Show Less