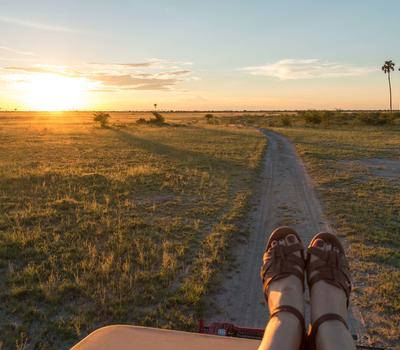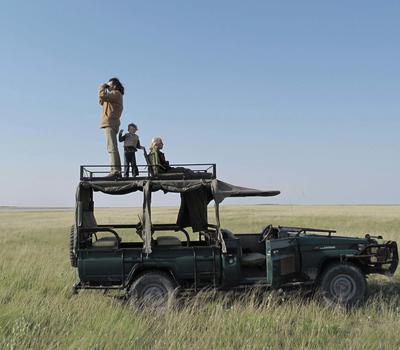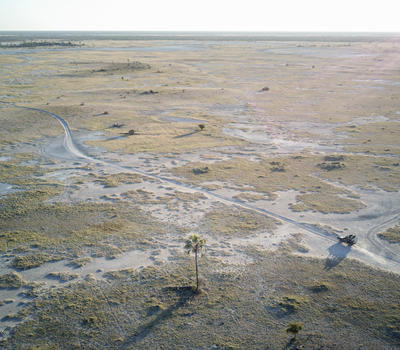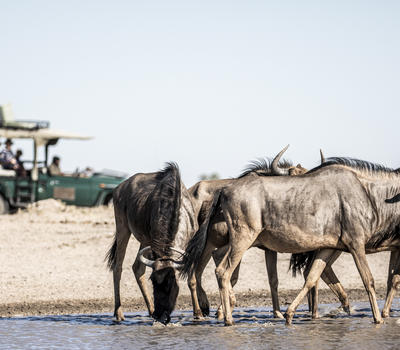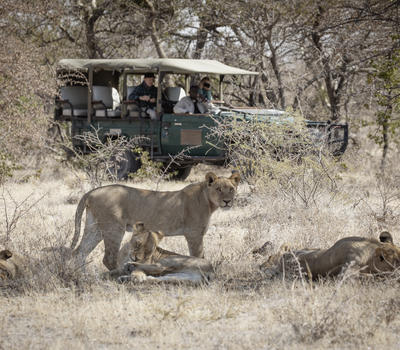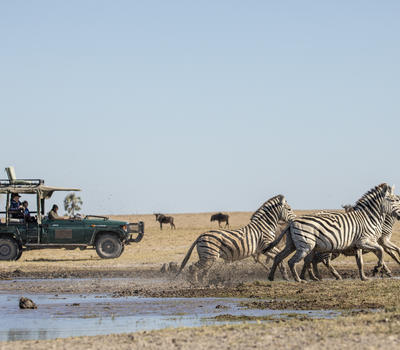 Game Drives at Camp Kalahari
Game drives allow you to experience unique desert wildlife such as brown hyena, bat eared foxes and if you're lucky enough, lion & elephant
Show More
Show Less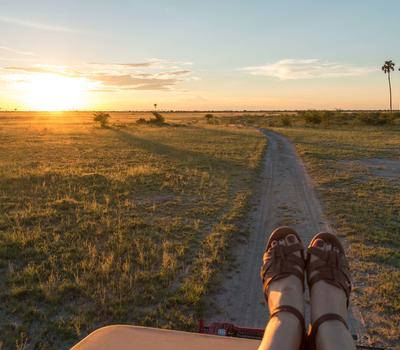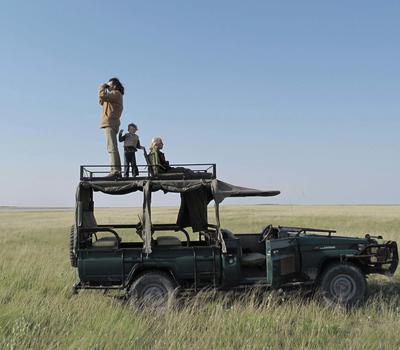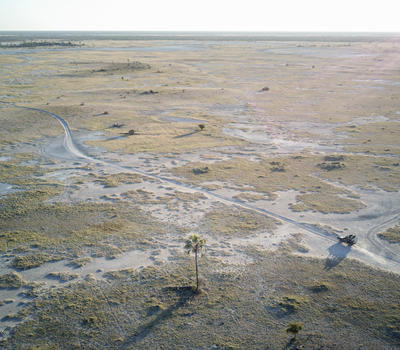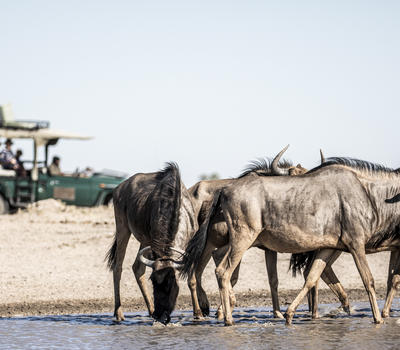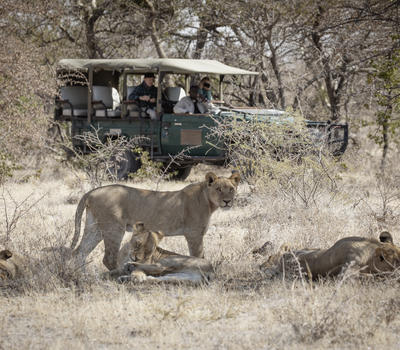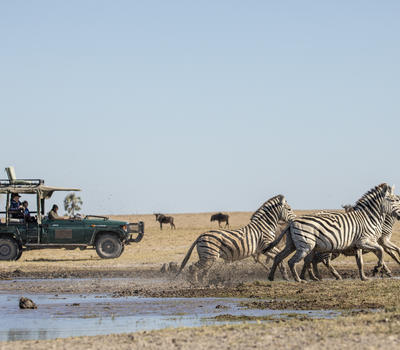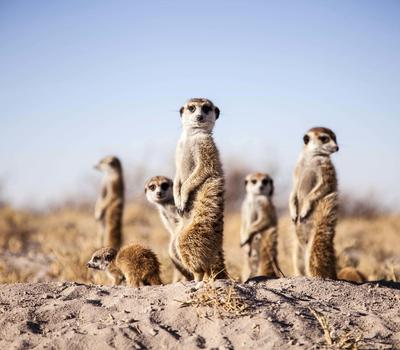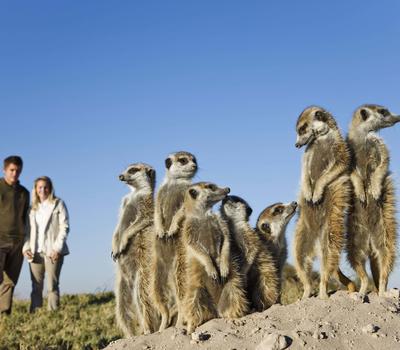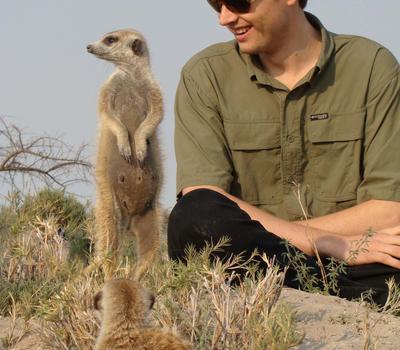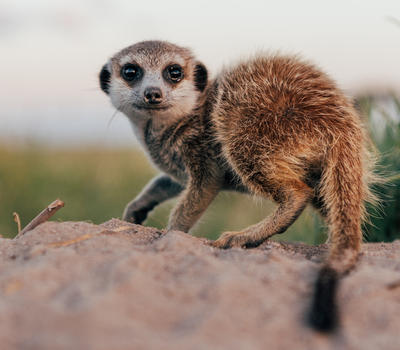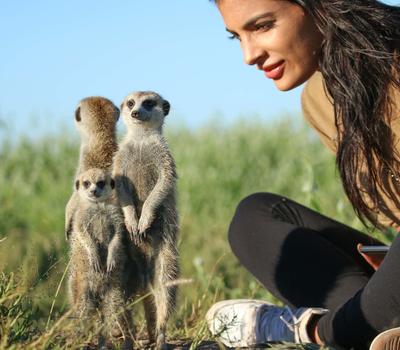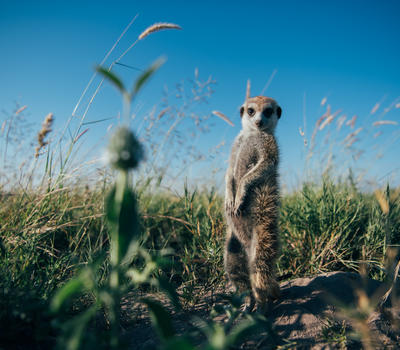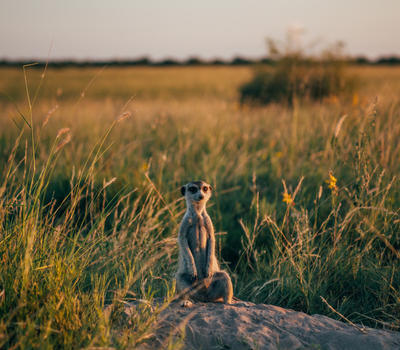 Walking with Meerkats at Camp Kalahari
Get up close and personal with our families of habituated meerkats. Head out from camp at sunrise, so that you are ready to tail these delightful omnivores as they set off in search of their breakfast. Walk amongst them (advised by your guide) and if you take a seat you might be lucky enough to be mistaken for a termite mound, where you'll be used as a look out point for predators.
Show More
Show Less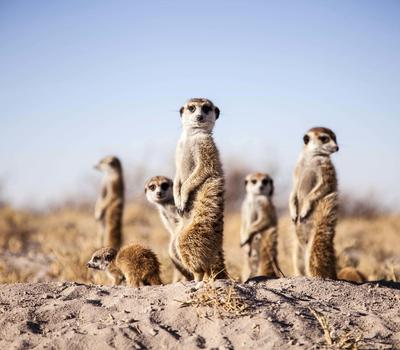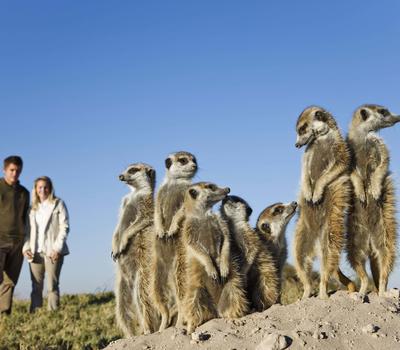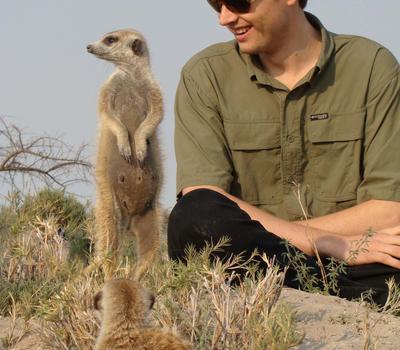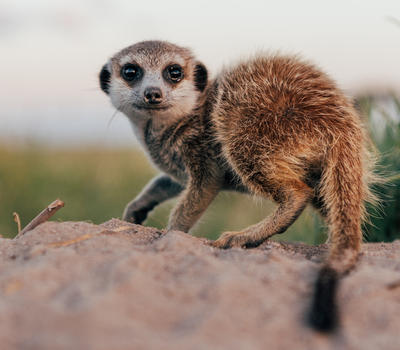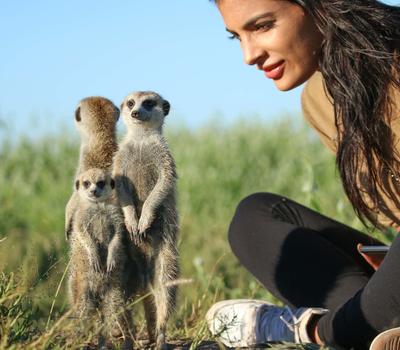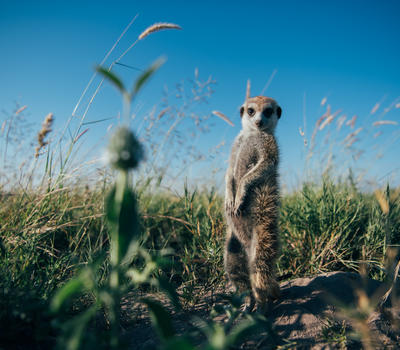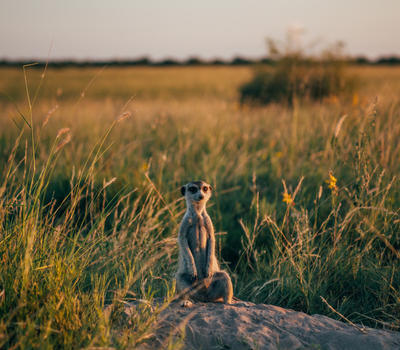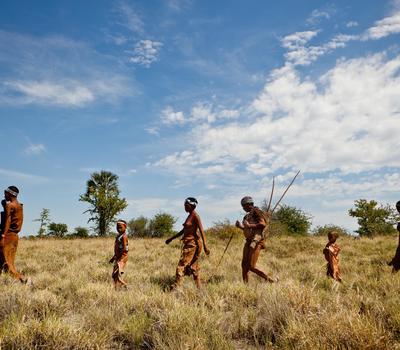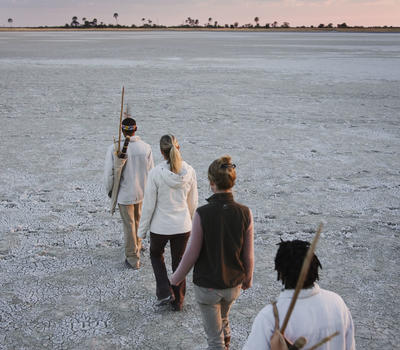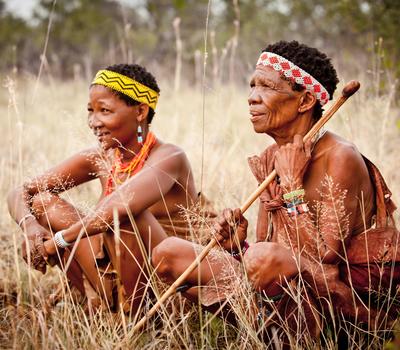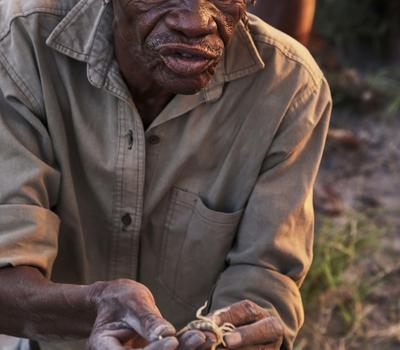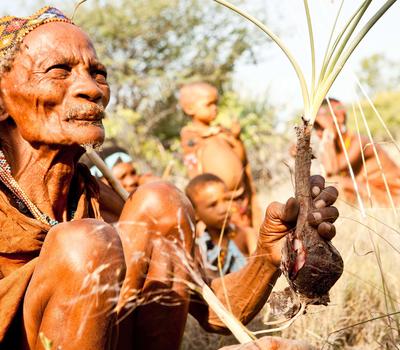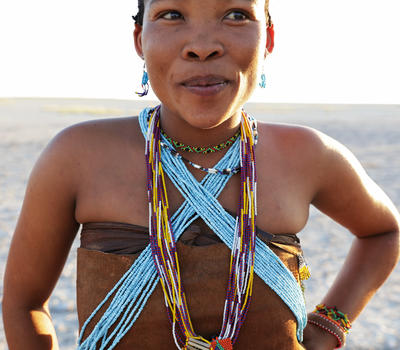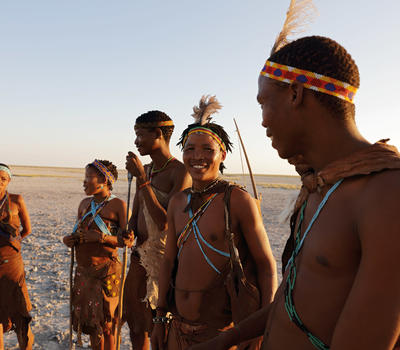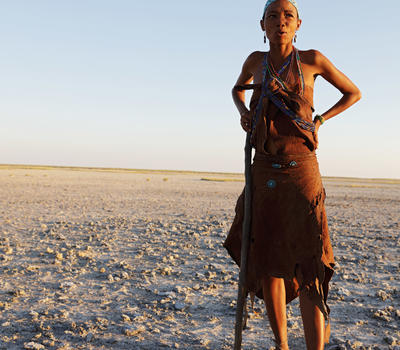 Camp Kalahari Bushmen Walk
Spend time walking with a group of Zu/'hoasi Bushmen for a glimpse into their ancient culture, understanding how they use the flora and fauna to survive in this sparse environment.
Show More
Show Less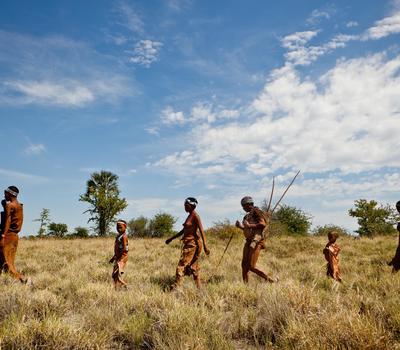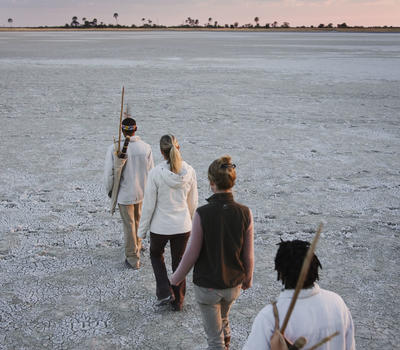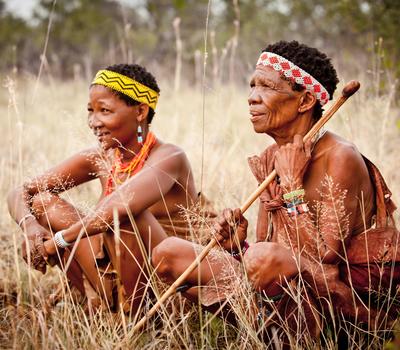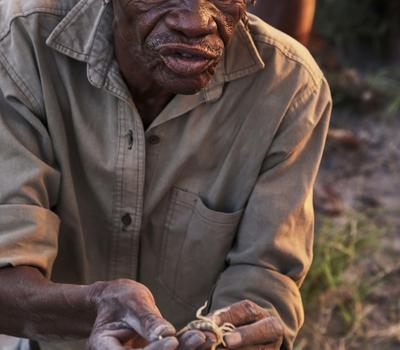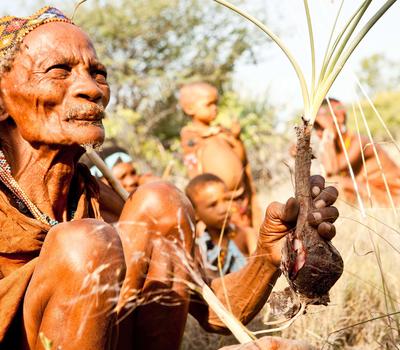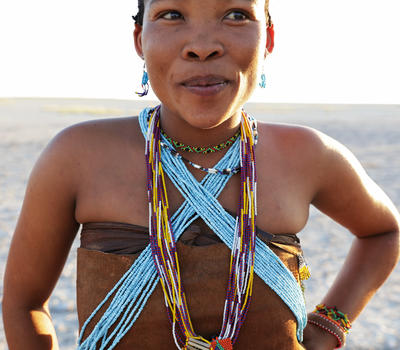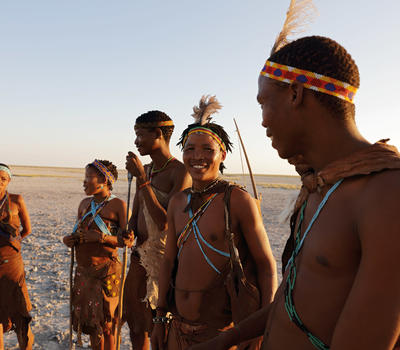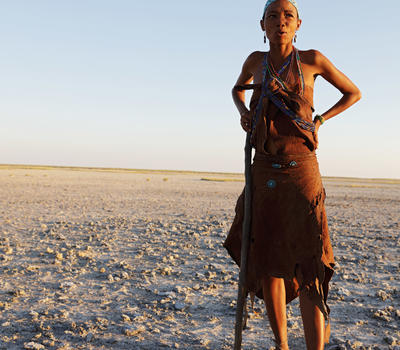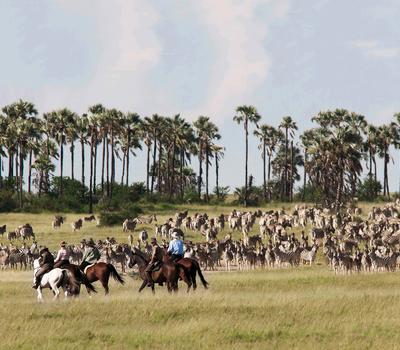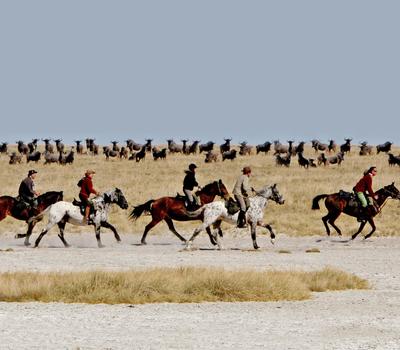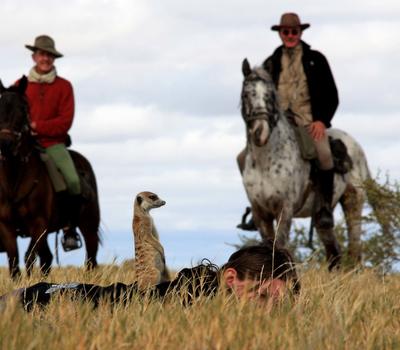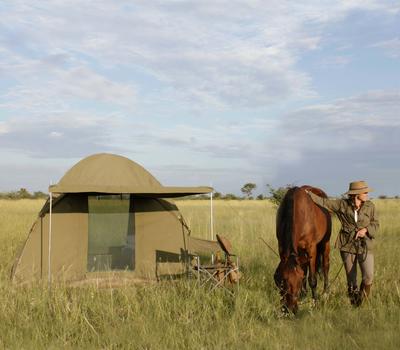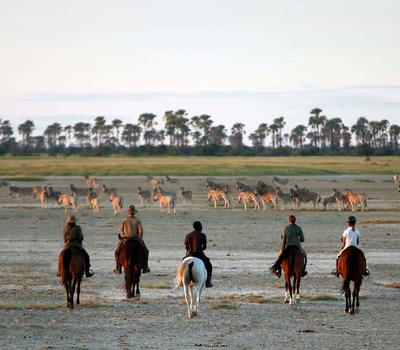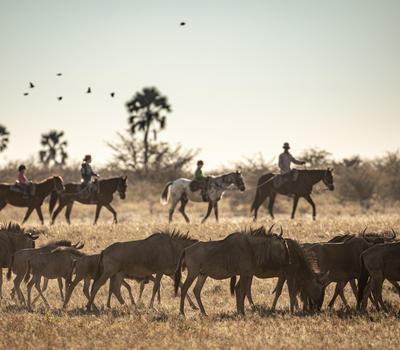 Camp Kalahari Horse Safaris
Explore this wild, unspoilt area in the same way as the earliest explorers, hunters and missionaries did – on horseback.
Show More
Show Less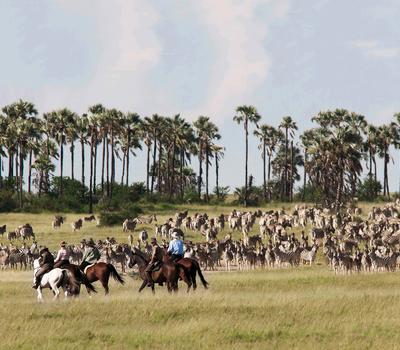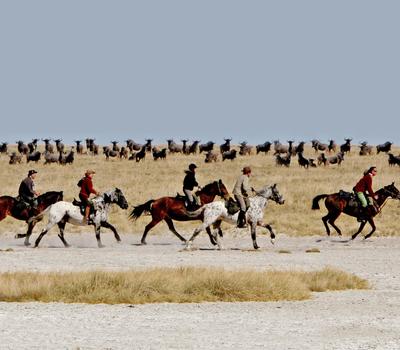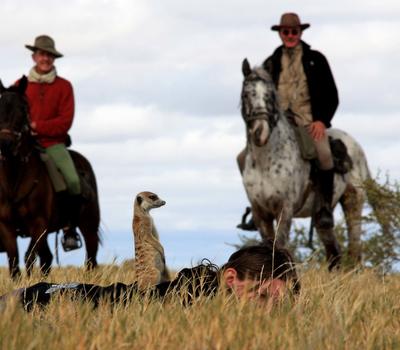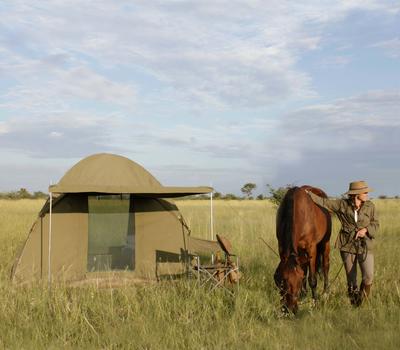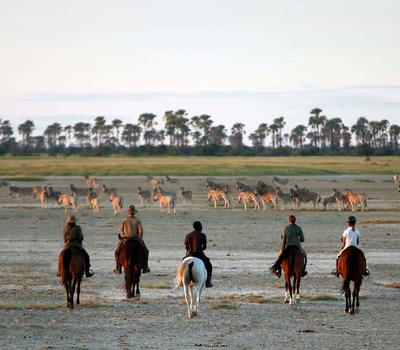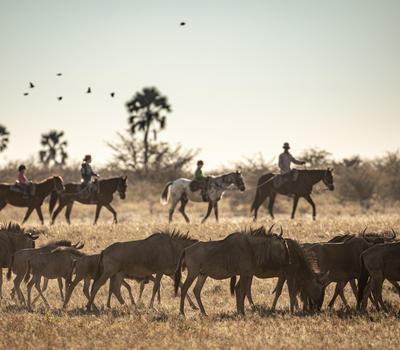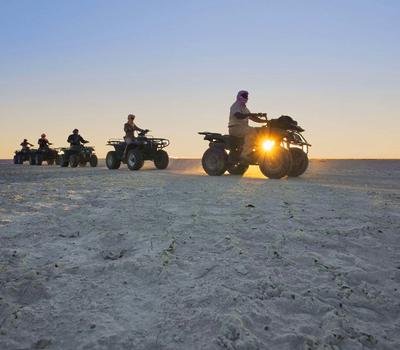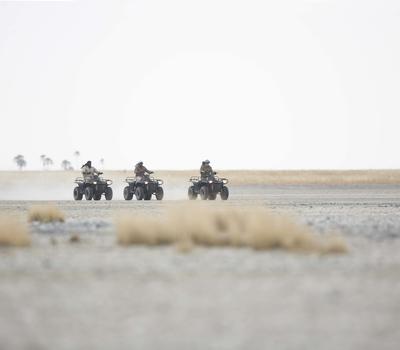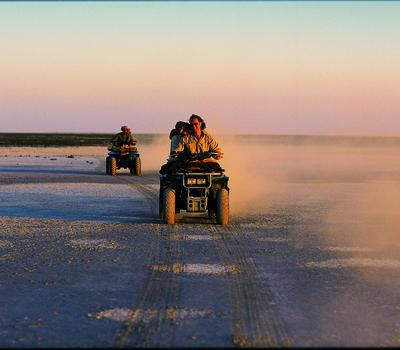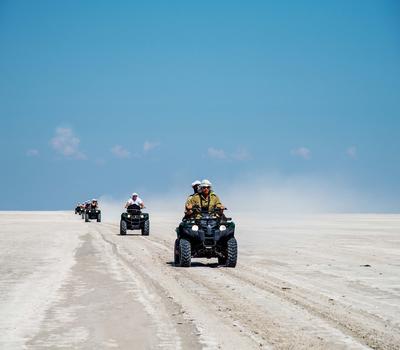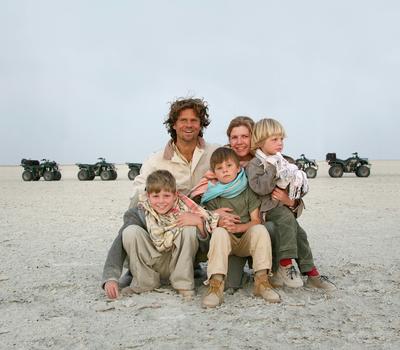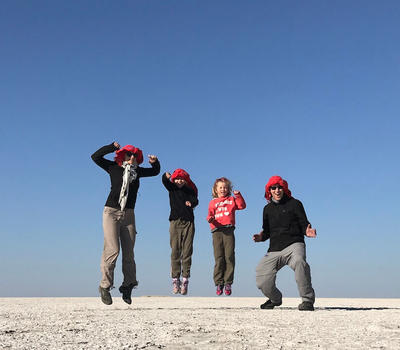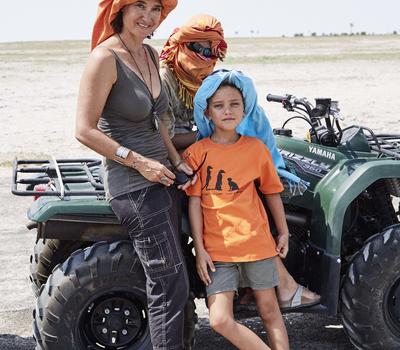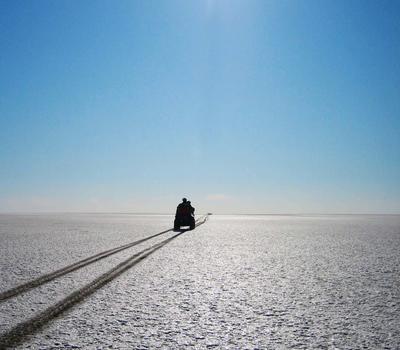 Camp Kalahari Quad Biking
During the dry season, spend an afternoon/ evening quad biking across the lunar expanse of the pans.
Show More
Show Less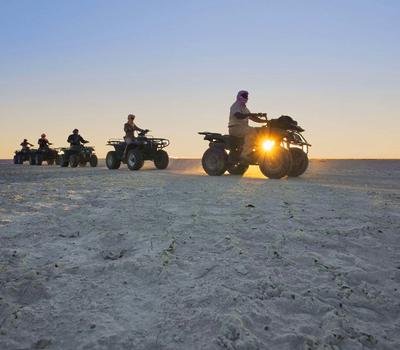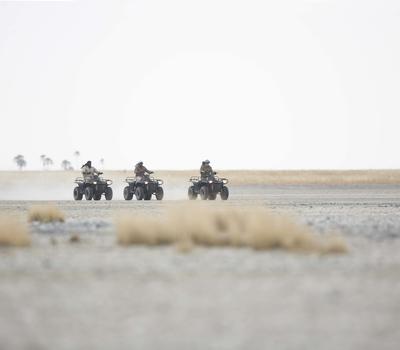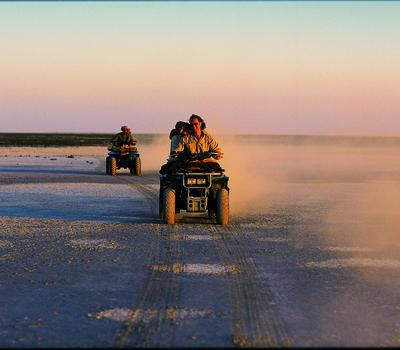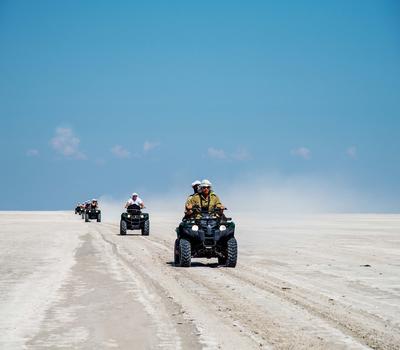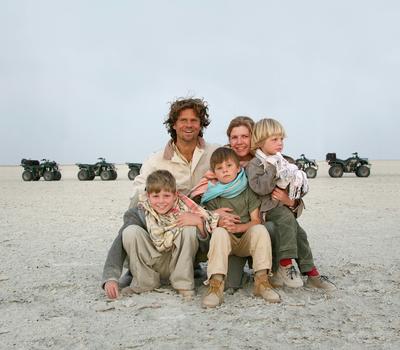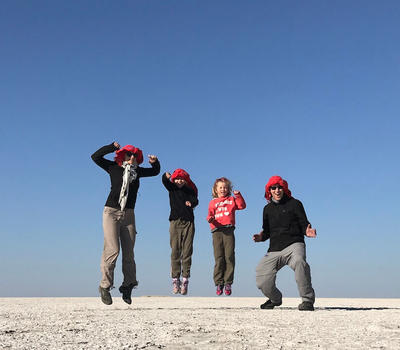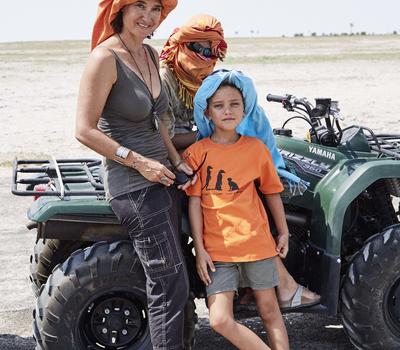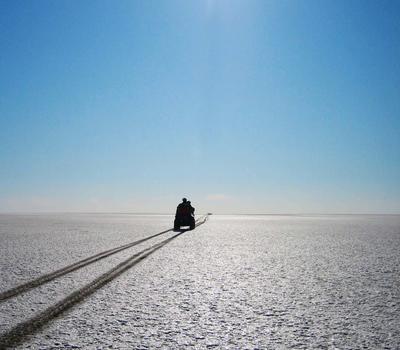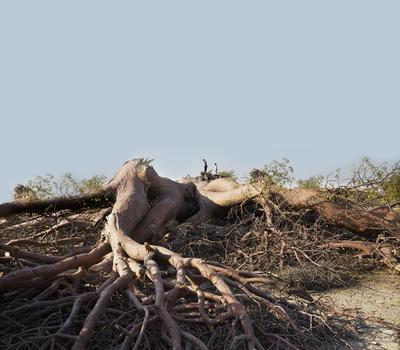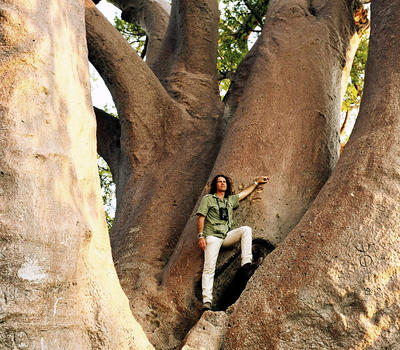 Visit the site of the Fallen Baobab, one of the three largest and oldest trees in Africa and the camp site for Livingstone and Selous..
Show More
Show Less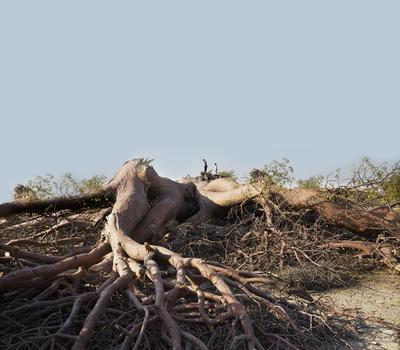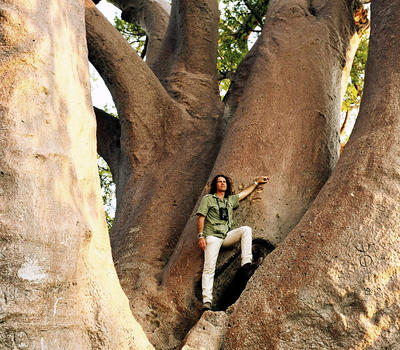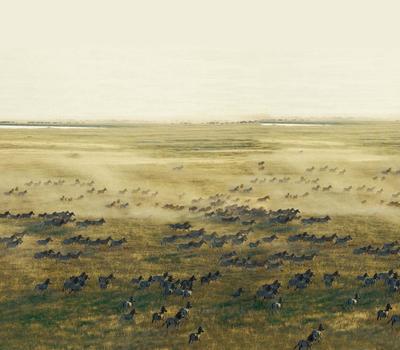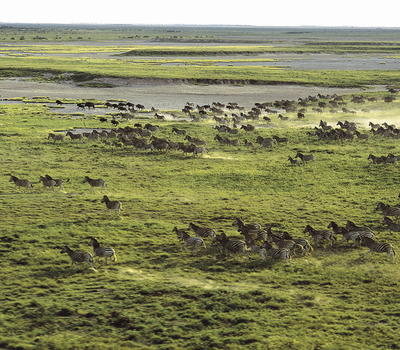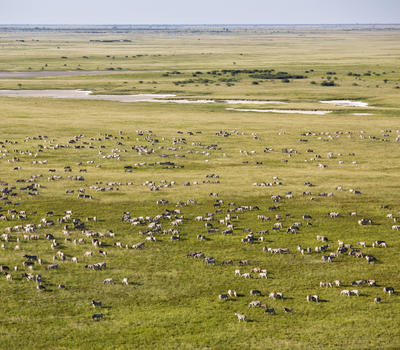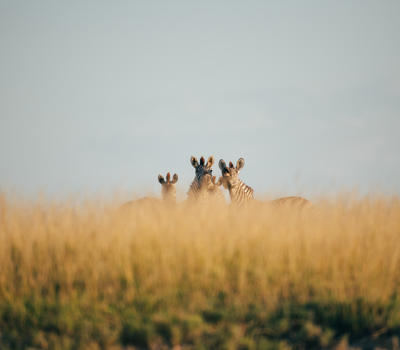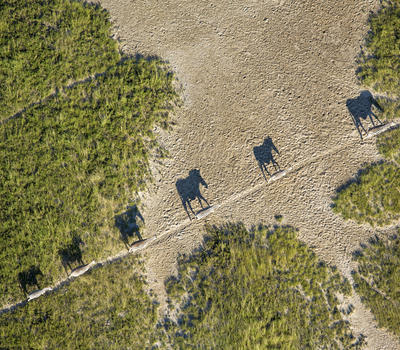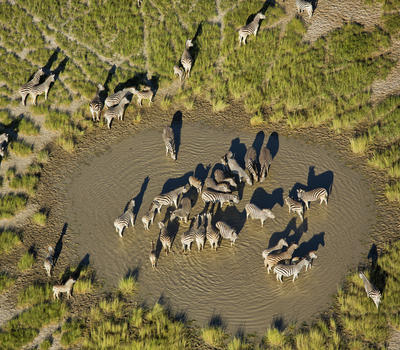 Zebra & Wildebeest Migration - Green Season only
During the green season, experience the migration of zebra and wildebeest – the second biggest in Africa, and the last remaining in Southern Africa.
Show More
Show Less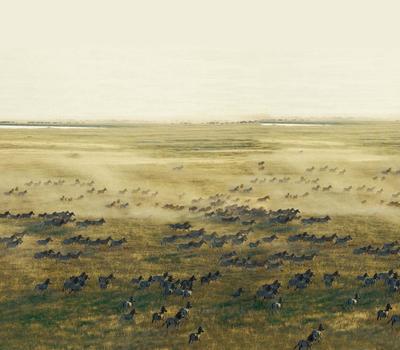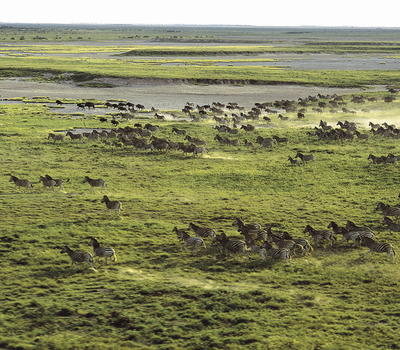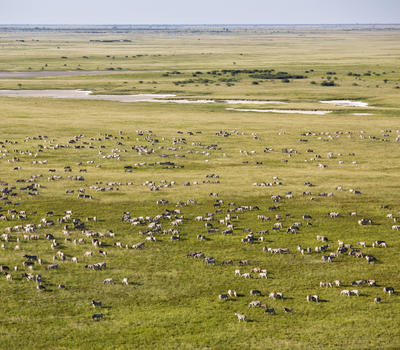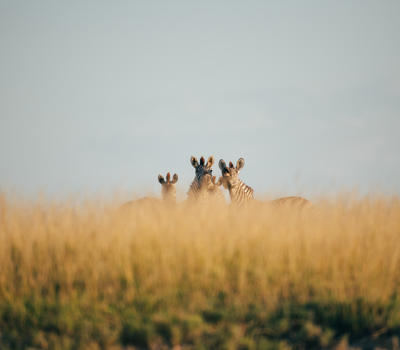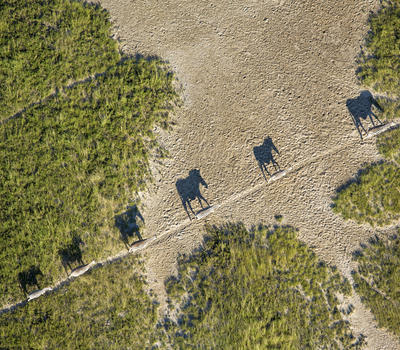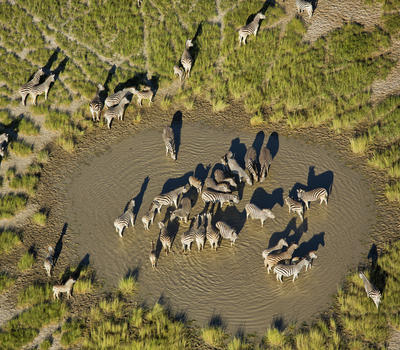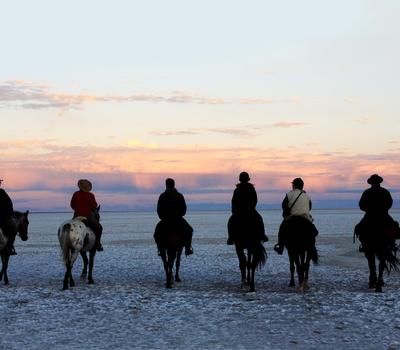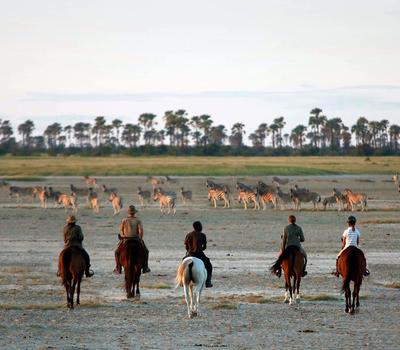 2 Hour Horse Riding Activity
Enjoy a 2 hour morning or afternoon leisurely horse riding activity across the pans with our expert riding guide. This activity is not included in the nightly rate so should be booked additionally. Guests booking the horse riding activity will forfeit the other Camp activities running at the same time.
Children above 8 years of age are welcome.
Show More
Show Less