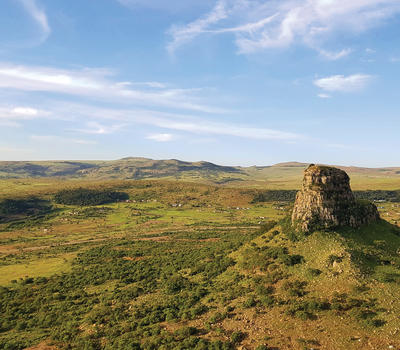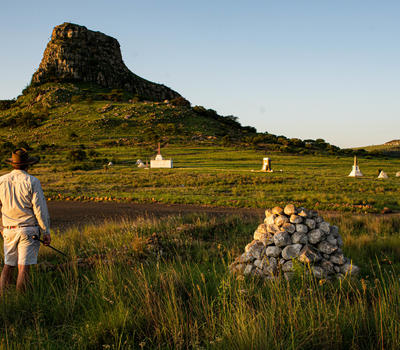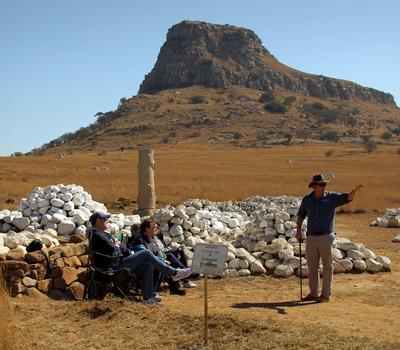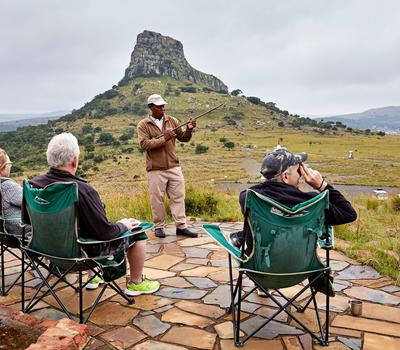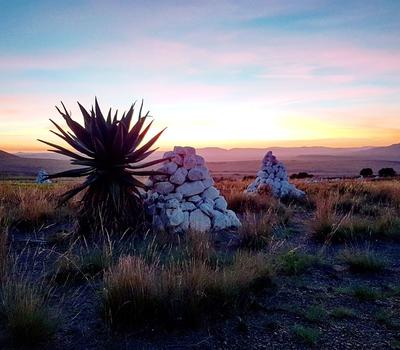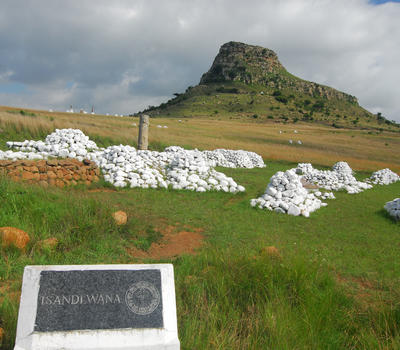 Isandlwana Battlefield Tour
Stories of the Anglo-Zulu war have endured and enchanted for almost a century and a half. The famous battles of Isandlwana and Rorke's Drift have captured the interests and imaginations of countless people for generations, as they did in Victorian Britain.
The epic of Isandlwana was a battle which shook imperial Britain to its core and questioned the illusion of European superiority. How did a force, armed largely with spears and shields, overcome a modern British army?
The tour departs after breakfast, at 7:30. On the way to Isandlwana, guests listen to a tape narrated by David Rattray which gives a background to the Anglo-Zulu War. There is a stop at 9:00 for a comfort break and to view the museum at Isandlwana. The lecture on the battlefield begins at 9:45 and end at around 11:30, when refreshments are served. Another tape, this time describing the story of the survivors and events after the battle of Isandlwana, is played en route back to the Lodge or Guest House, returning for lunch at 13:00.
Show More
Show Less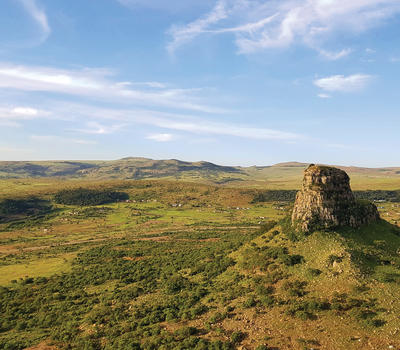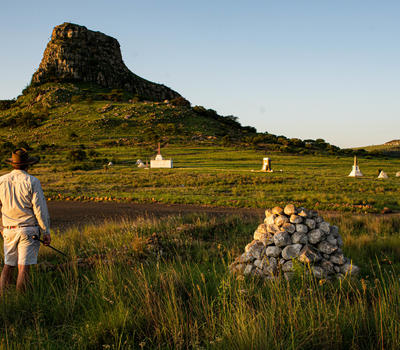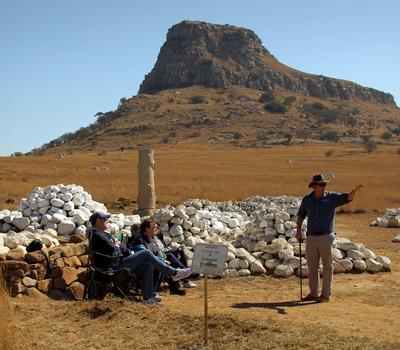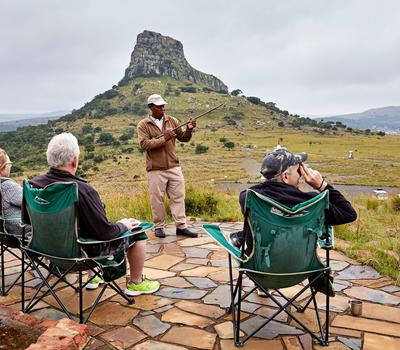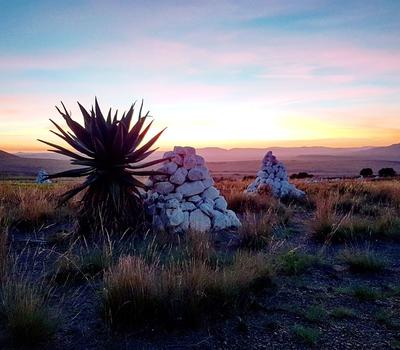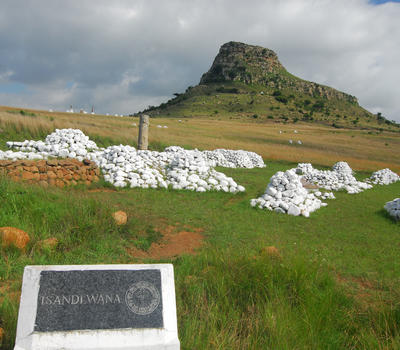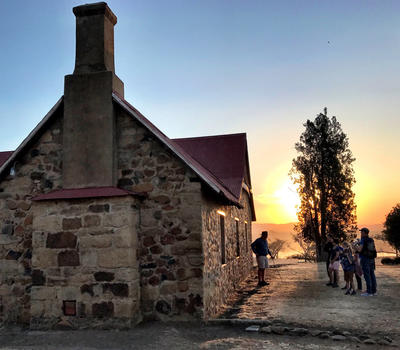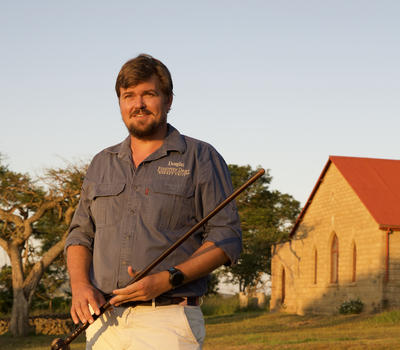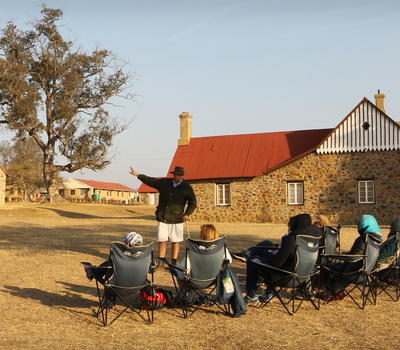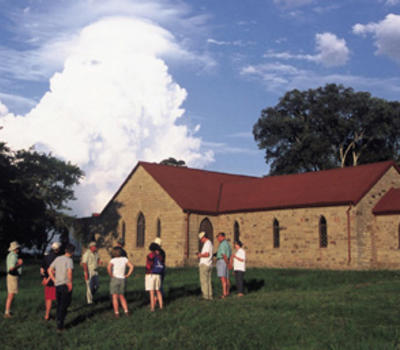 Rorke's Drift Battlefield Tour
The stories of the Anglo-Zulu war have endured for almost a century and a half. The battle of Rorke's Drift is one of the most famous battles in the English-speaking world and was later the subject of the 1964 Hollywood blockbuster, Zulu.
A brave little band of British soldiers, many sick and disabled, held out all night against an overwhelming Zulu force. Douglas Rattray's emotionally charged talk covers the battle at Rorke's Drift through the experiences of the individual soldiers who, through great acts of selflessness and bravery, managed to hold out in the face of such dire odds.
Eleven Victoria Crosses and five Distinguished Conduct Medals were awarded for actions at Rorke's Drift, restoring British military honour and securing its reputation as one of the most remarkable stands in British military history.
The tour to Rorke's Drift departs at 15:00. Guests have time to look through the museum at Rorke's Drift before the lecture begins at 16:00. There is very little walking involved. The lecture concludes a just before 18:00 and guests are then given the opportunity to look around the memorials and graveyard before returning to the Lodge and Guest House.
Show More
Show Less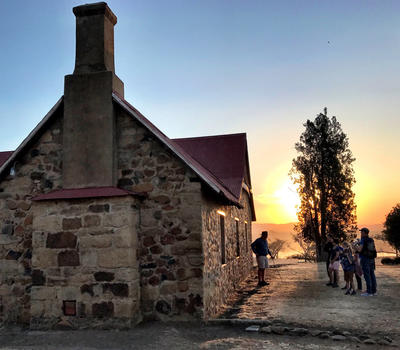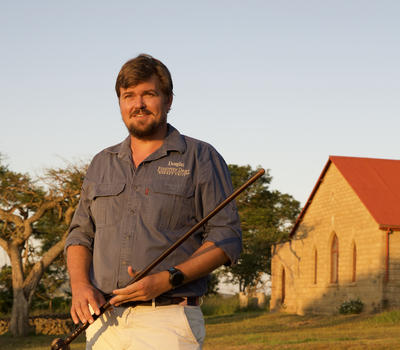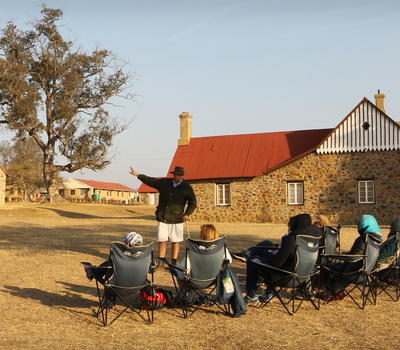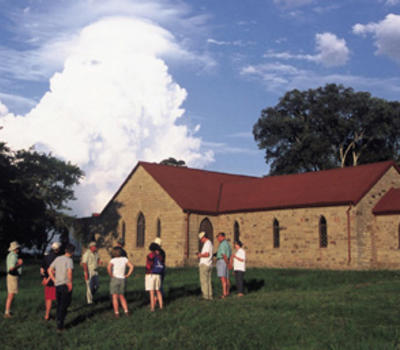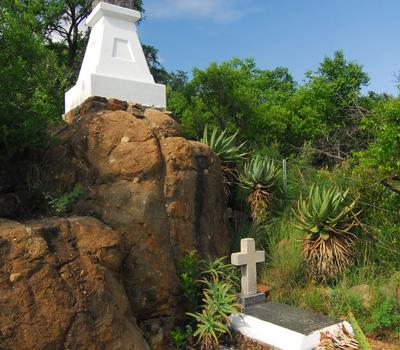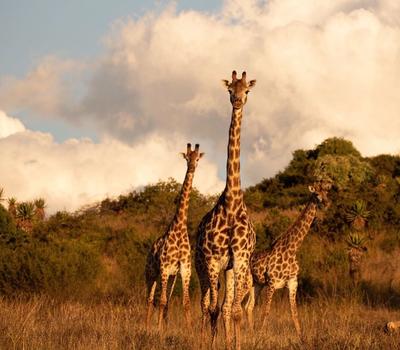 Guided Walk to the Graves of Melvill and Coghill
In 1879, the British invaded Zululand. The central of the three major invading columns forded the Buffalo River at Rorke's Drift. Within days, Lord Chelmsford's invasion was in jeopardy. Part of his central column had been almost annihilated at Isandlwana, in a battle rated as one of the greatest military disasters in British colonial history. A few survivors struggled back into Natal, crossing the mighty Buffalo River at the Fugitives' Drift.

A few hundred yards from our lodge, two officers died in a heroic attempt to save the Queen's Colour of their regiment, and became the first men in history to earn posthumous Victoria Crosses. We are privileged to have these brave men, Lieutenants Melvill and Coghill, buried where they fell on our property.
Join one of our complimentary daily guided walks down to the graves of Melvill and Coghill. The graves walk takes approximately one hour and includes 3km of stunning views across the Buffalo River and, often, encounters with wildlife. It is a relatively easy walk, but does involve a short climb.
Show More
Show Less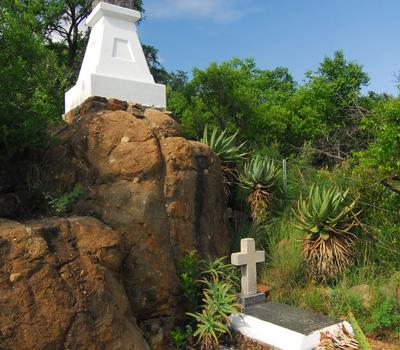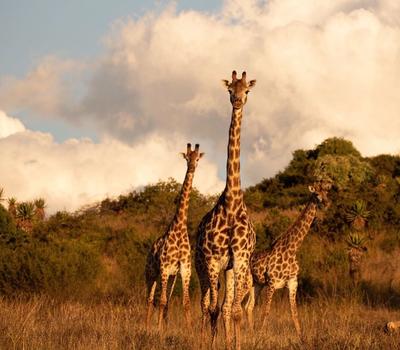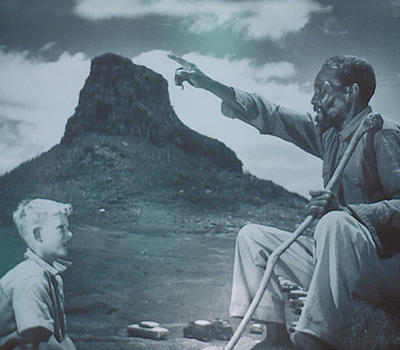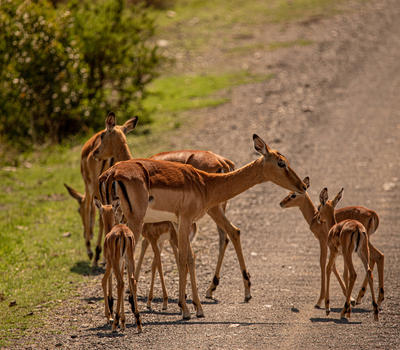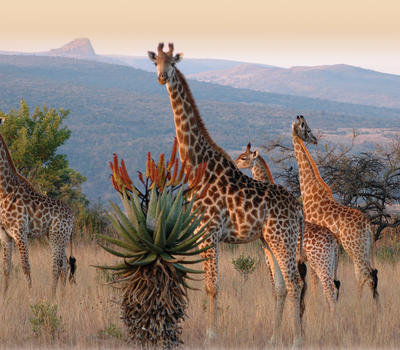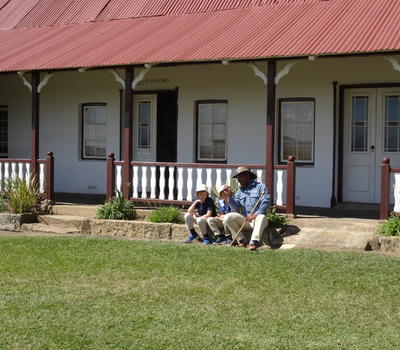 Battlefield Kids Tour (for under 12's)
Fugitives' Drift is renowned for delivering awe-inspiring battlefield tours that bring the battles of Rorke's Drift and Isandlwana to life. This experience gives a deep and tangible insight into some of the most moving of South Africa's battlefields. Fugitives' Drift is expanding on these experiences
with the addition of dedicated tours for children under 12 years of age.
While our world-renowned tours set off with the parents, shorter, more interactive tours on the property, led by a guide, will engage and inspire their children with stories of the bravery and courage of the British soldiers and Zulu warriors. These tours will be followed by a game walk and a more cultural encounter, which can be tailored to suit the individual needs or ages of the children.
Show More
Show Less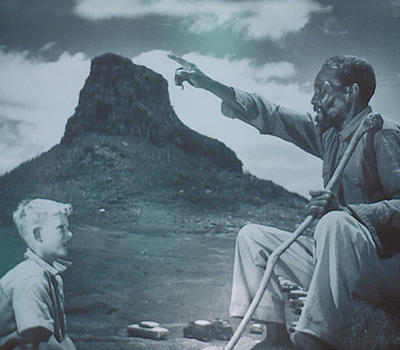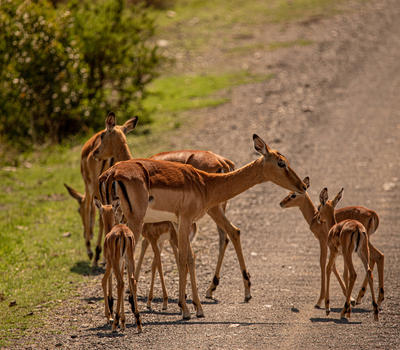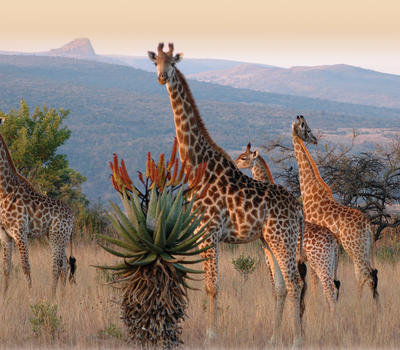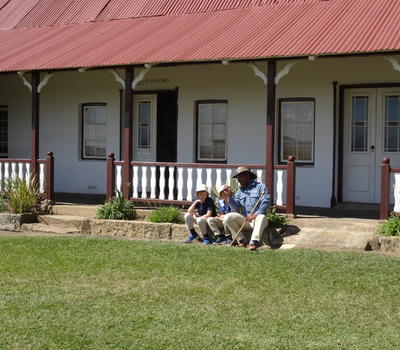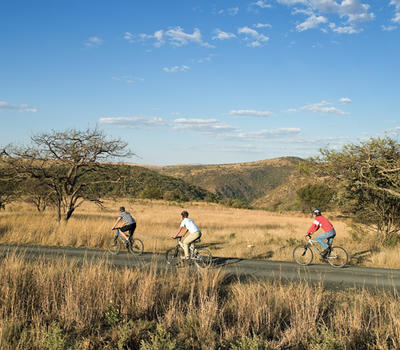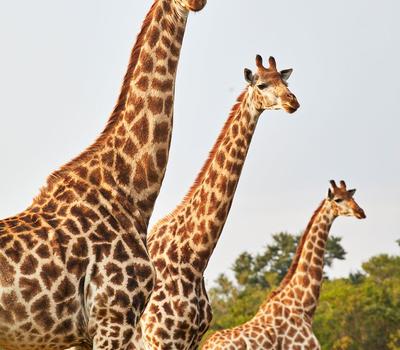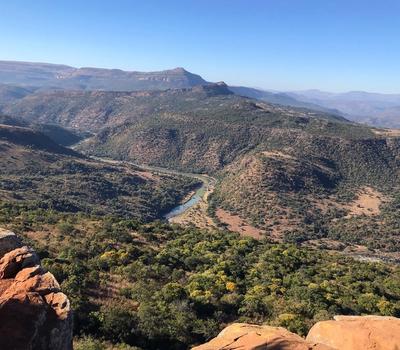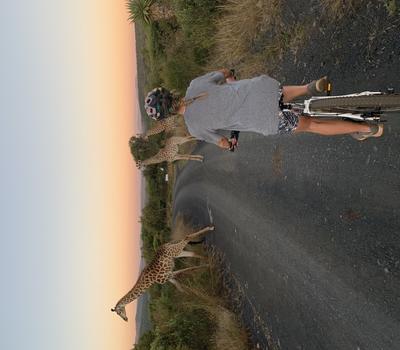 Fugitives' Drift has an ever-expanding network of single track ranging from flat to steep, technical and not-so-technical. We have lots of Jeep track (two track).
Enjoy breath-taking views, and viewing the array of plains game that live on the reserve - such as giraffe, zebra, blesbok, kudu, wildebeest, impala, and more.
You do need to bring your own bicycle and helmet if this is an activity that you are interested in.
Show More
Show Less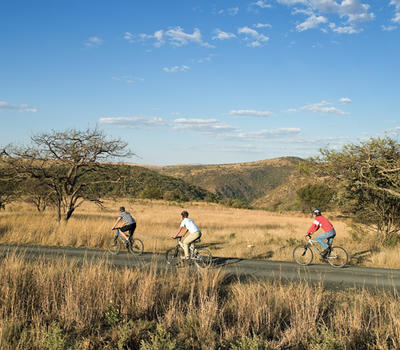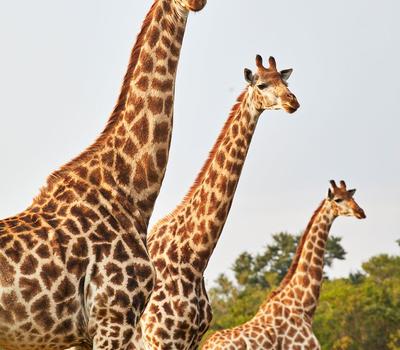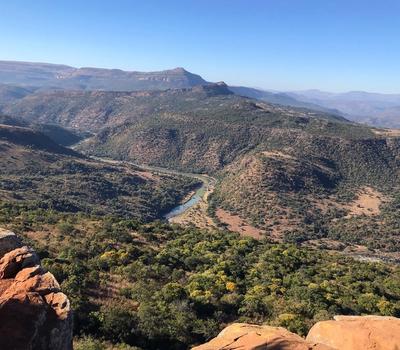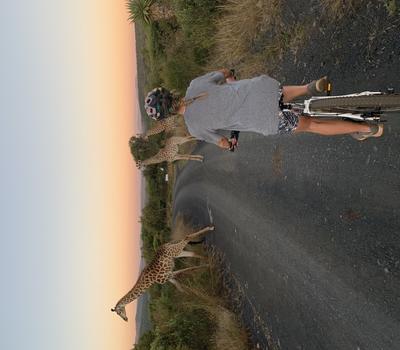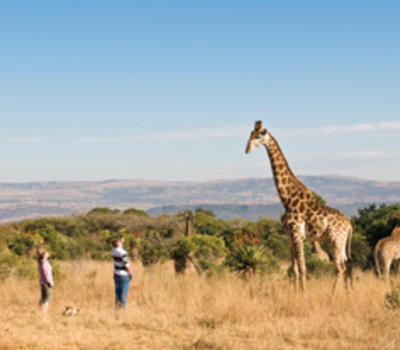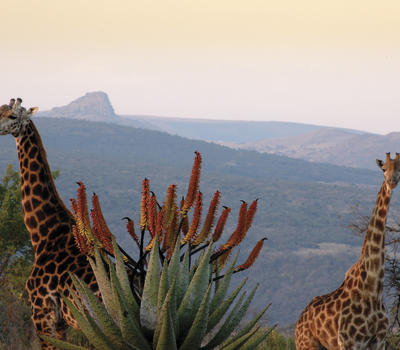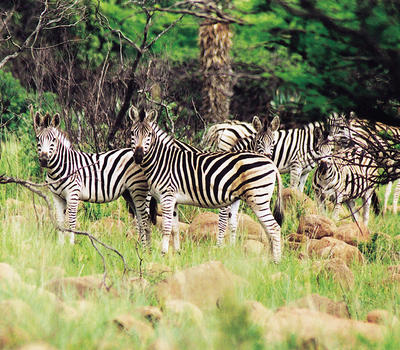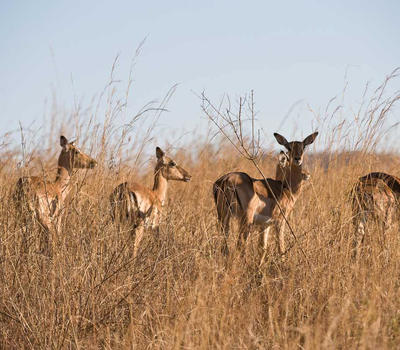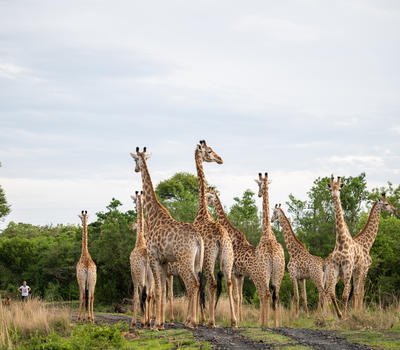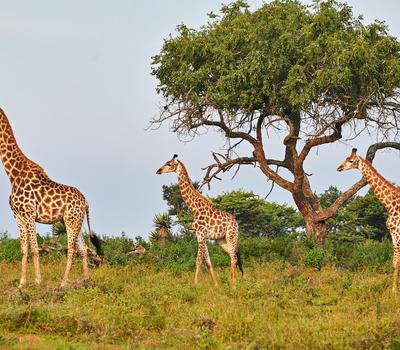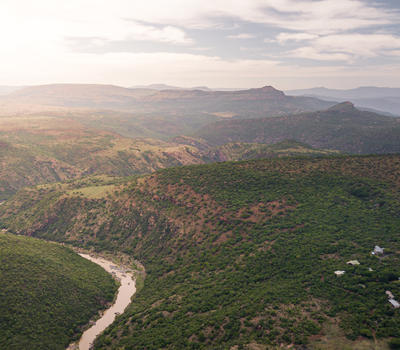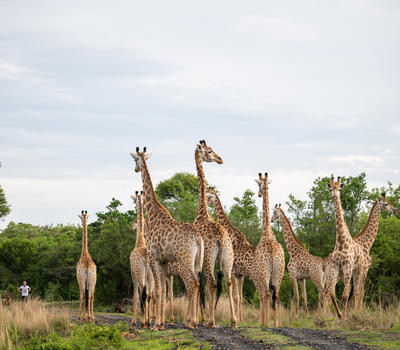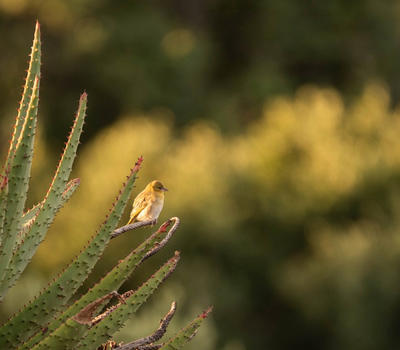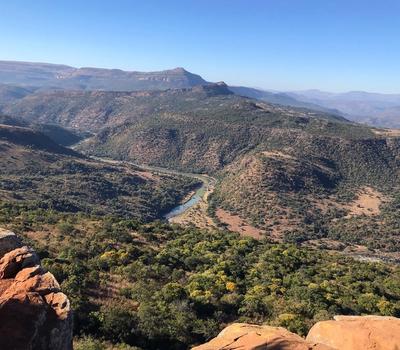 Fugitives Drift Lodge and Guest House are nestled amid the green slopes of the 2500-hectare Fugitives Drift Nature Reserve. The reserve is home to an abundance of indigenous flora and fauna species, including zebra, giraffe, different kind of antelope and approximately 300 species of bird.
These walking trails can be enjoyed at your leisure, either with or without one of our trained field guides.
Our informative guides are certified with the Field Guide Association of South Africa and have an extensive knowledge of all aspects of our African bushveld. The guided tours take guests along scenic walking trails through the reserve surrounds, while focusing attention on the vegetation, spoor, game (large and small!), birds, insects, medicinal properties and other fascinating facts.
Guests can experience the diversity of our reserve safely on foot as a relaxed and informative activity – the duration and distance of the walks can be tailored to suit guest's individual walking preference, but generally last for 2 hours, covering 2 or 3 km.
Show More
Show Less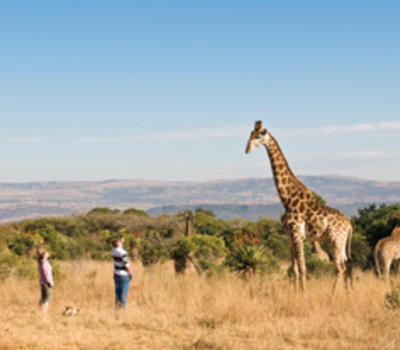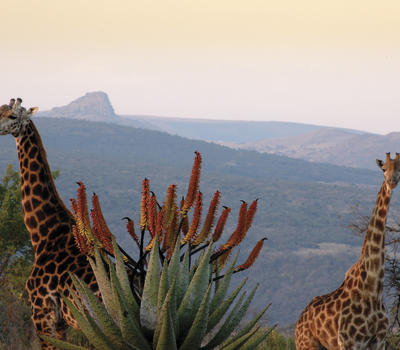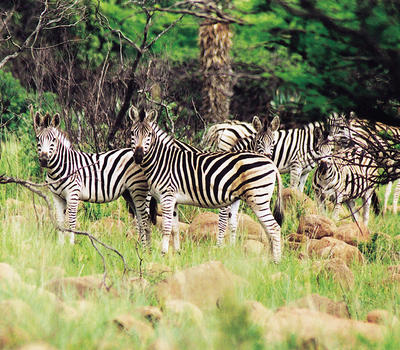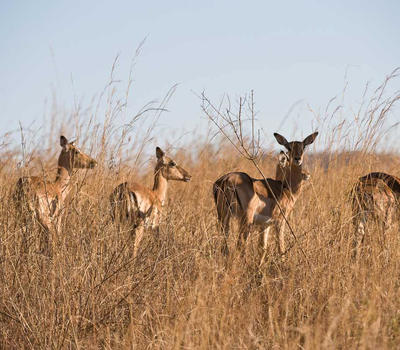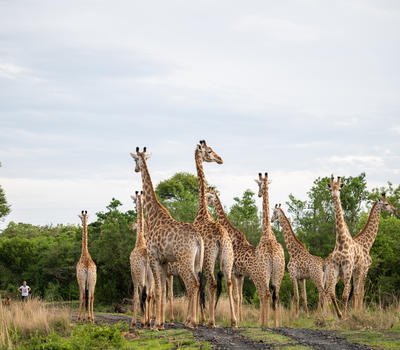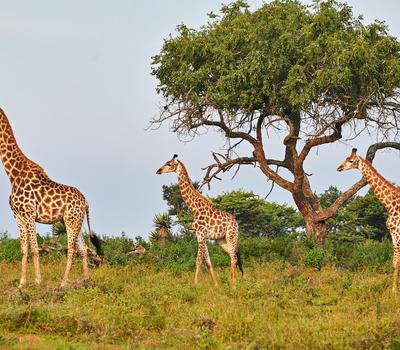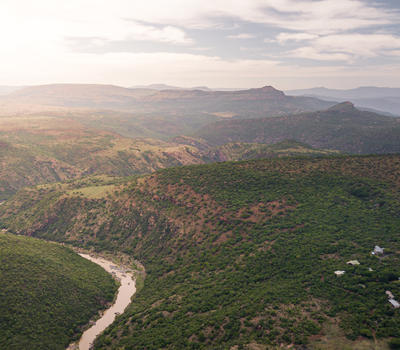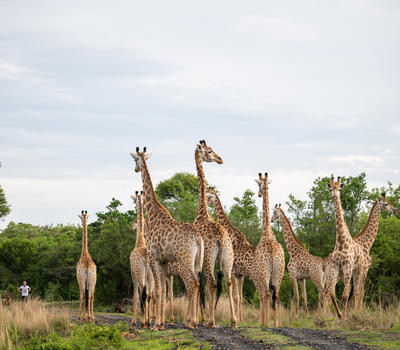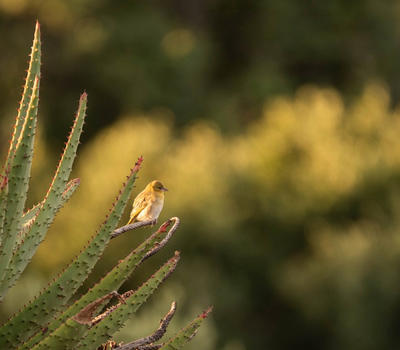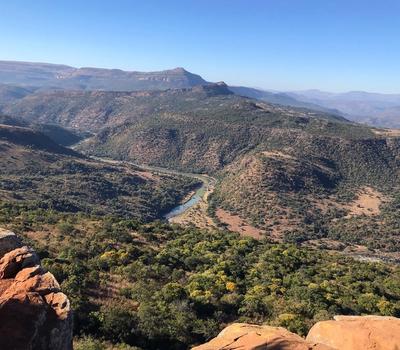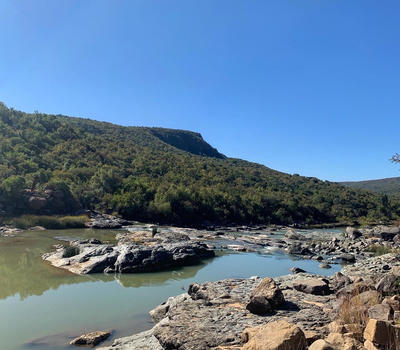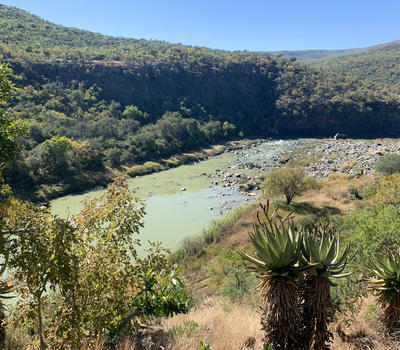 Fly Fishing - the Buffalo River
For those keen on fly fishing, our game reserve is bordered by the Buffalo River Gorge and provides a fantastic fishing spot. Spend a morning in spectacular and tranquil surroundings, fishing for Natal Yellow Fish. Our guide ties all of the custom-made flies to the line for you, and is incredibly knowledgeable and experienced.
Natal Yellowfish, also affectionately known as Scaly (Yellowfish), are a freshwater fish endemic to eastern South Africa, and KZN in particular. They can grow up to 65cm in length and weigh up to 4.5kg. The are an incredibly strong fighting fish, and readily take a well drifted fly.
Kindly note that our fishing guide is outsourced, and so fishing trips must be booked in advance. Fishing in the Buffalo River is also season dependent and can only be done between May and October (with the best time being June – September).
Please also note that all fishing is strictly catch-and-release.
Show More
Show Less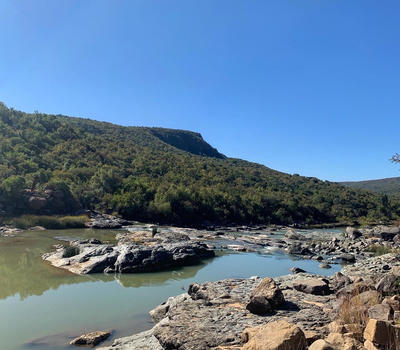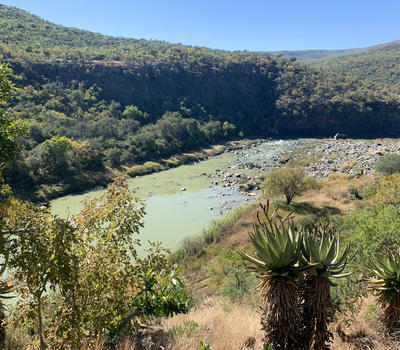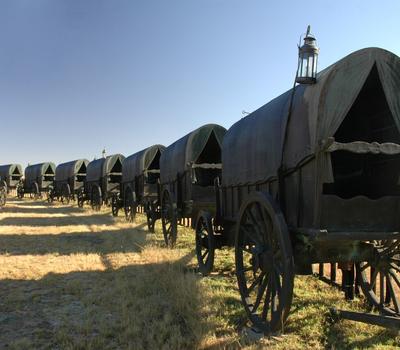 Another exciting excursion is to Blood River. This is where a battle was fought between the Boers and the Zulus on the 16th December (now a public holiday in South Africa), 1838. This trip is well worth the drive: 64 life-sized solid bronze wagons now sit on the site of the battle and are quite remarkable.
Show More
Show Less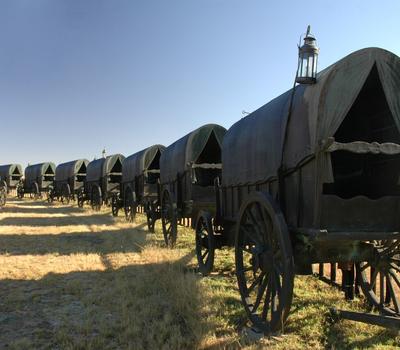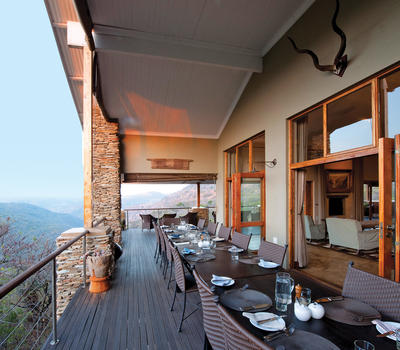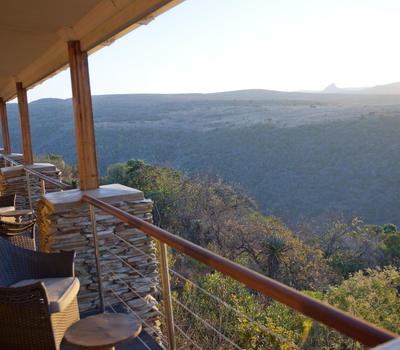 For Conference Use - Includes a mid-morning tea-break, bottled water & mints. Lunch and afternoon tea is included in the overnight rate. Screen & Projector for use. Rate is charged per day.
Show More
Show Less