Eagle Island Lodge, A Belmond Safari, Botswana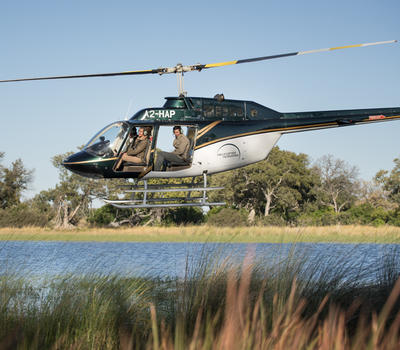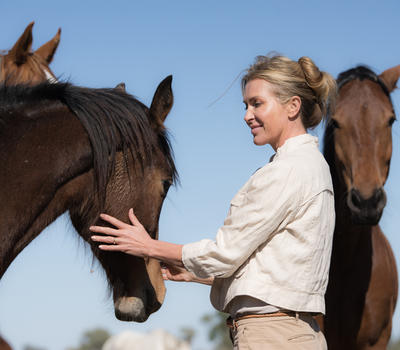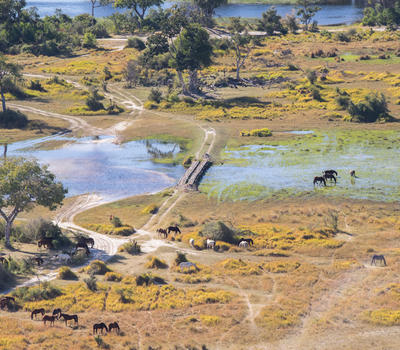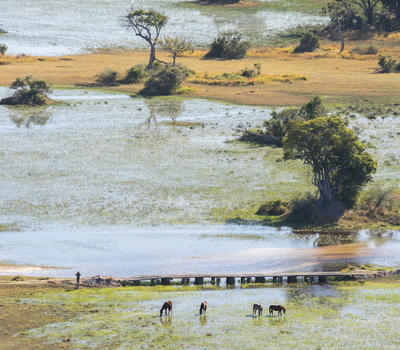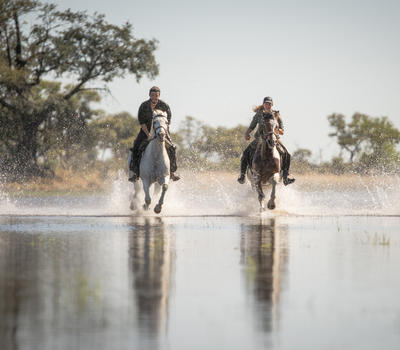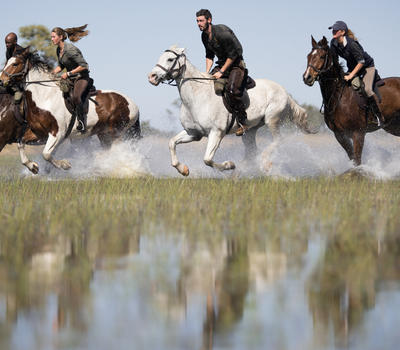 Horseback/Helicopter Safari
We are thrilled to introduce the first helicopter and horseback safari combination in Botswana at the Belmond Eagle Island Lodge.
Combining an aerial safari by private helicopter with a horse-ride through one of the world's last true remaining wildernesses, the excursion offers a new way to explore the UNESCO world heritage site and its magnificent inhabitants.
Show More
Show Less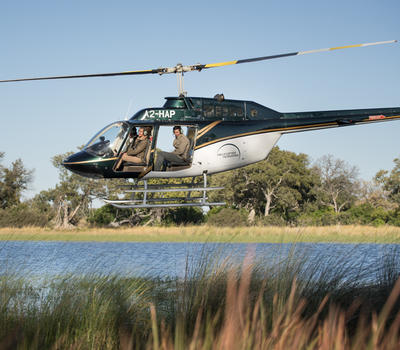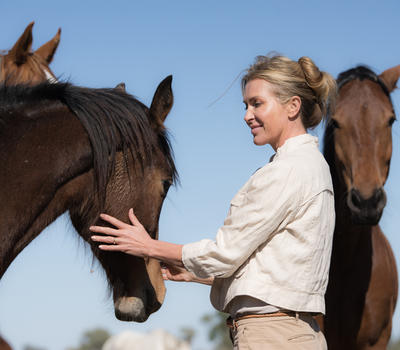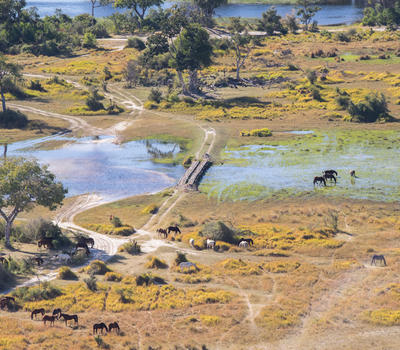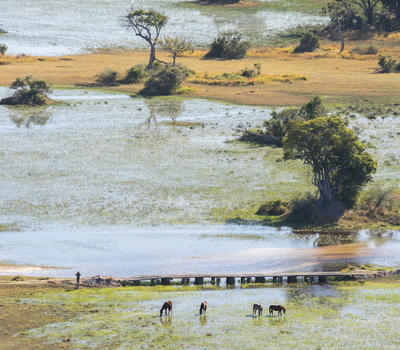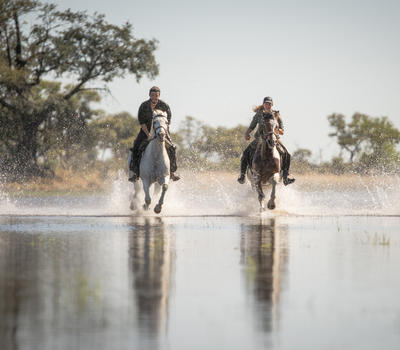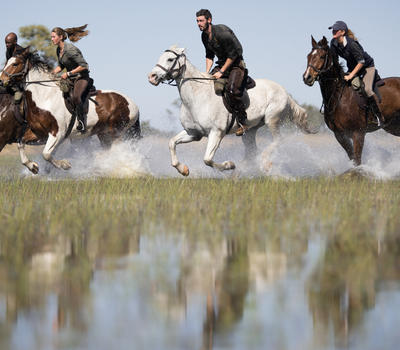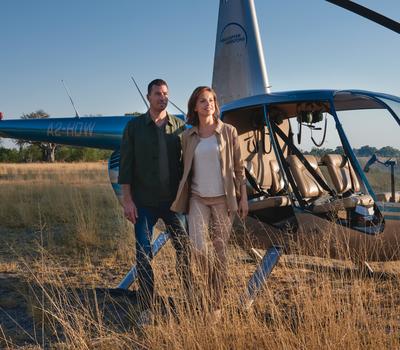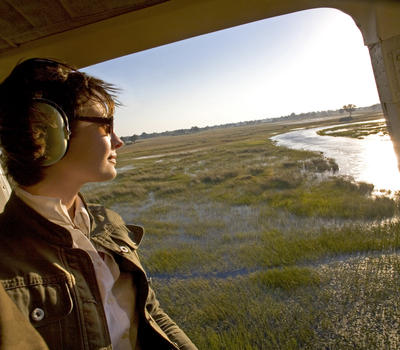 Here you experience the remoteness of the Okavango Delta and get a bird's eye view of the inaccessible lakes and islands.
Your pilot's voice is coming through on the headset. "Look to the right where a herd of buffalos is crossing the river. We're going down for a close-up view." Next, you're soaring up again. "We're heading to a higher altitude. See the formation of the channels and the way in which the water and land mass has evolved over centuries."
Helicopter flights over Botswana are one of life's big adventures. Hunting has rarely been done from above and therefore animals are unperturbed by aircraft. Surprisingly, you may hover just a few feet over great herds of zebra as they continue to graze, completely unconcerned.
Even more exciting, you may be able to touch down on an island far away from human habitation and stand in a spot that has not been touched by the modern world. A speed boat may appear bearing coffee or a celebratory glass of sparkling wine: sip at leisure as you gaze on lush, riverine scenery—one of the world's last great wildernesses.
(Additional rates apply)
Show More
Show Less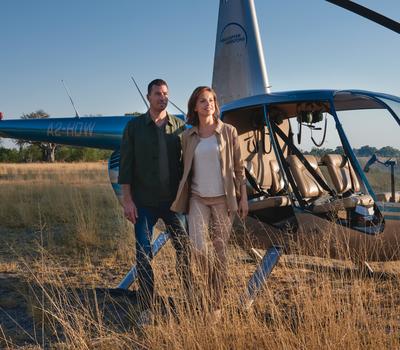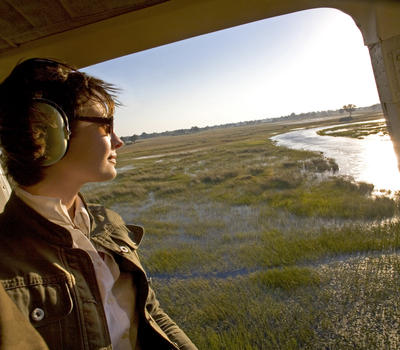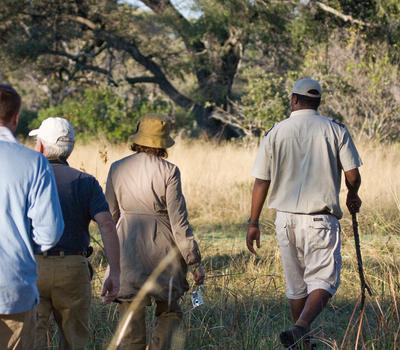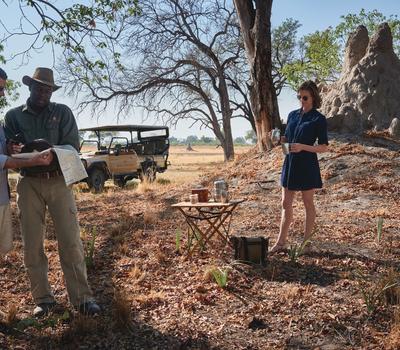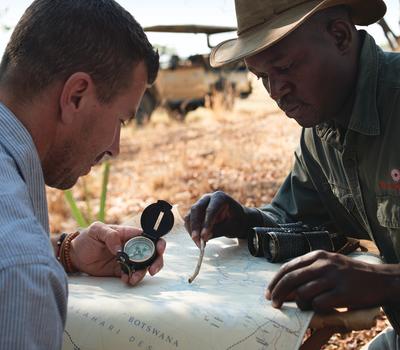 On a walking safari through the Delta you are totally enveloped in nature. You spot amazing things close-up: an insect, animal tracks, big game droppings, swarming termite mounds. These small, unexpected aspects of life often make the biggest impression. If a game drive is like reading a book: a walking safari is like actually becoming a character in that book.
Show More
Show Less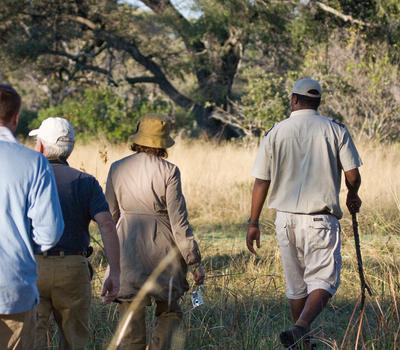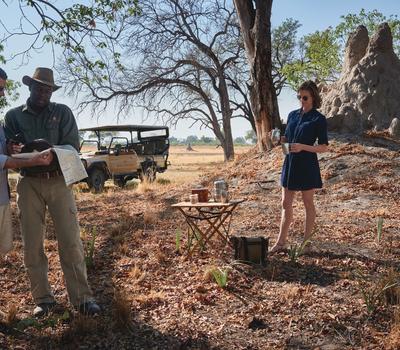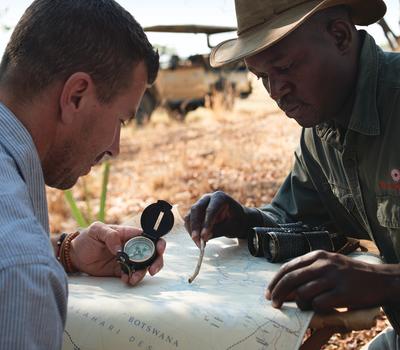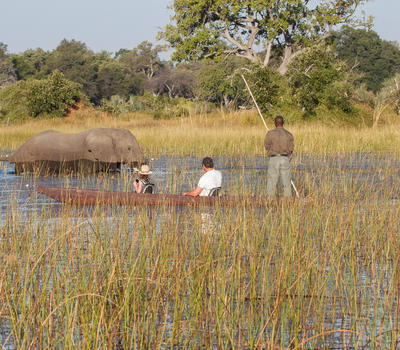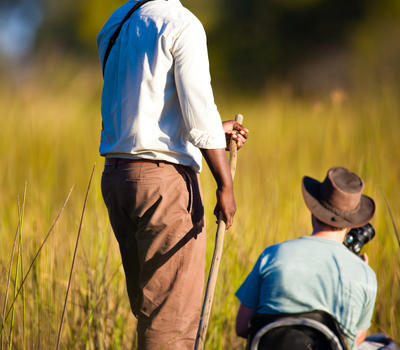 This traditional dugout canoe takes you gliding over shallow, clear waters past brilliant water lilies and papyrus grasses to areas inaccessible by boat.
Show More
Show Less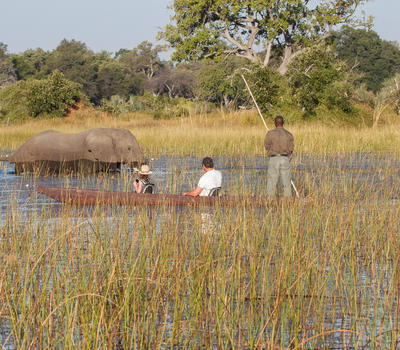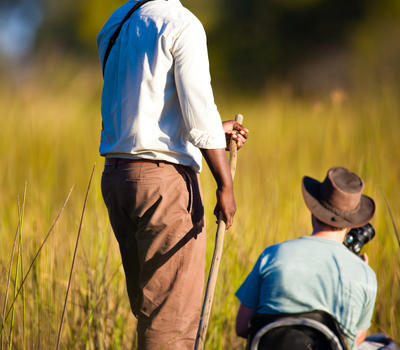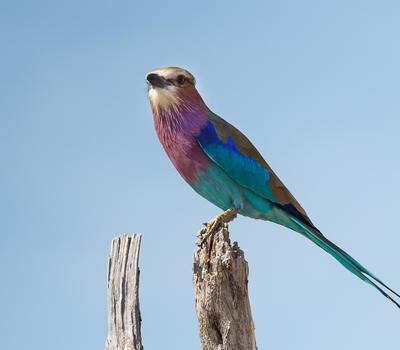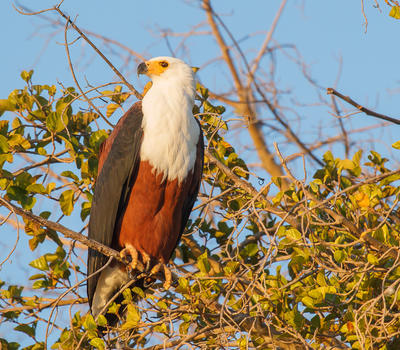 Many people come to Belmond Eagle Island Lodge purely to experience its huge variety of birds. The 400 land and aquatic species drawn to the watery Okavango Delta make for unrivalled bird viewing.
Show More
Show Less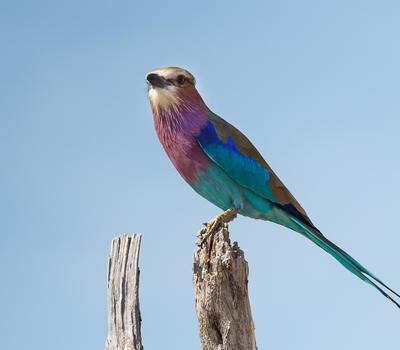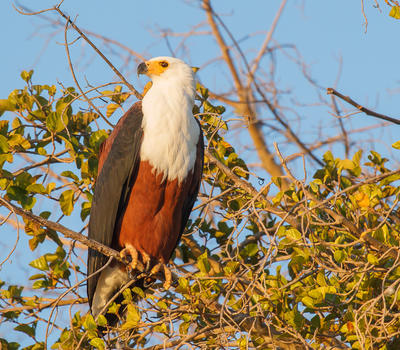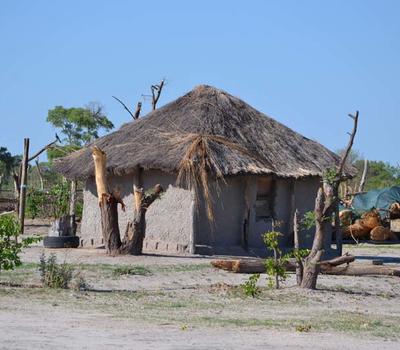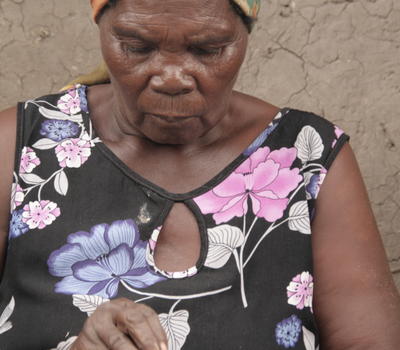 Belmond Eagle Island Lodge is positioned close to Xaxaba village. On request you may visit the village and you may be invited into a private home to experience aspects of their way of life. This is no tourist attraction, but a community of people who have adapted ancient traditions to modern times.
Show More
Show Less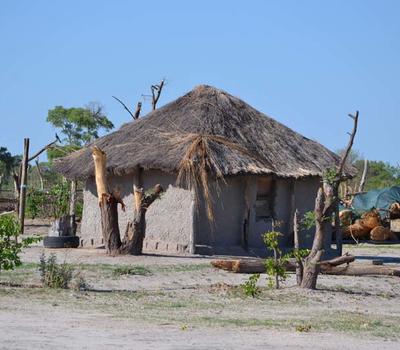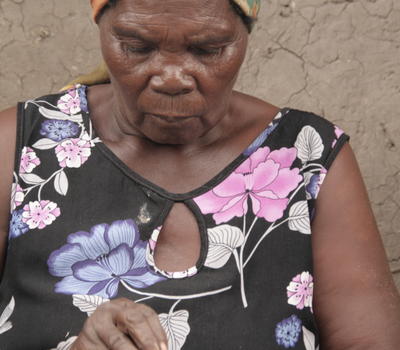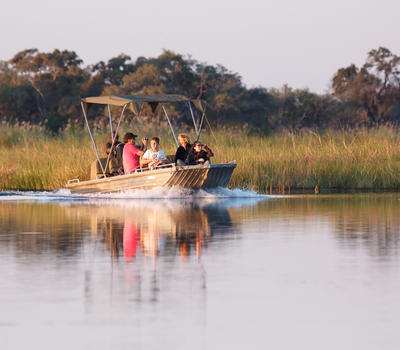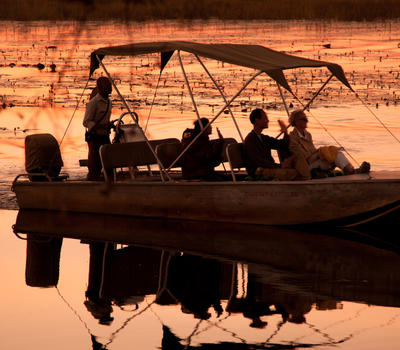 Motorboat safaris up the Delta takes to closer to nature and far of areas not acceptable by foot or vehicle.
Show More
Show Less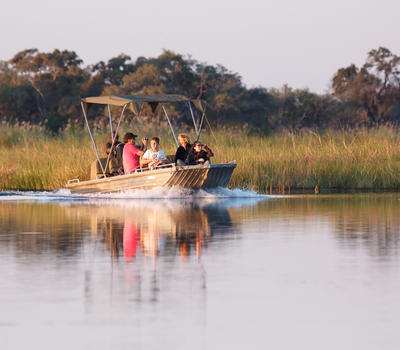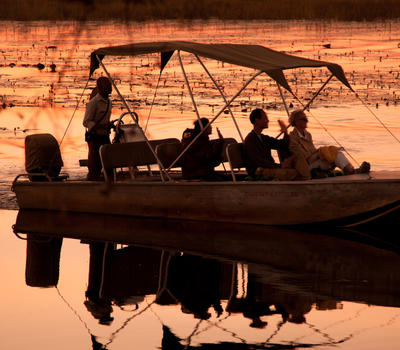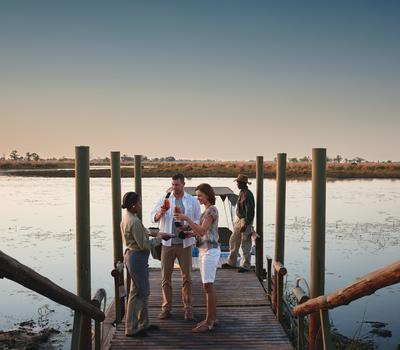 Take a slow gently cruise down the Delta for sundowners, you might just see a Fish Eagle taking flight or pods of hippos in the distance through an African sunset.
Show More
Show Less