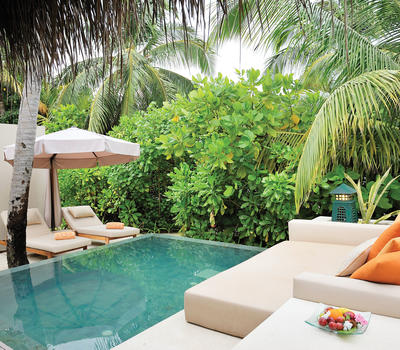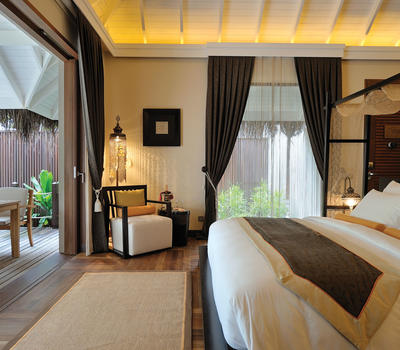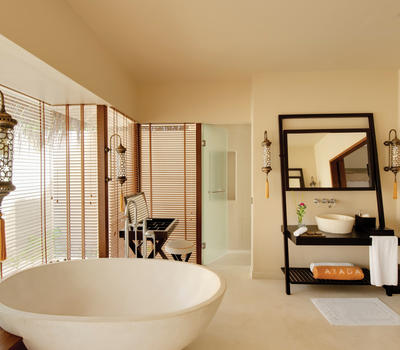 Located on the idyllic stretches of the white sandy beaches, these beachfront villas offer peaceful relaxation both on the expansive private outdoor and plunge pool that surrounded by lush vegetation, with the beach situated only a few steps away.
Show More
Show Less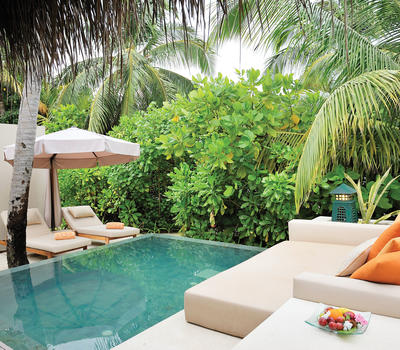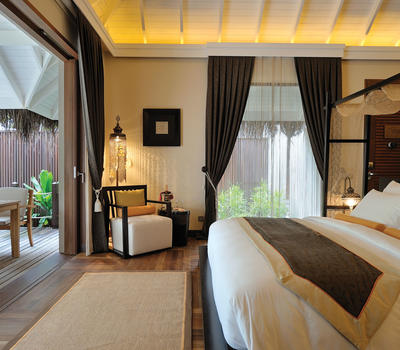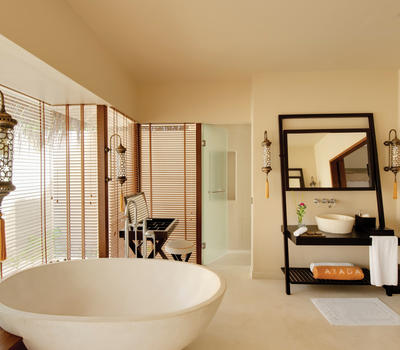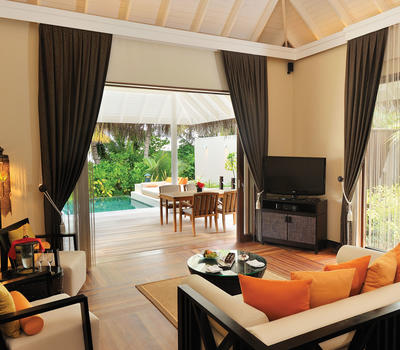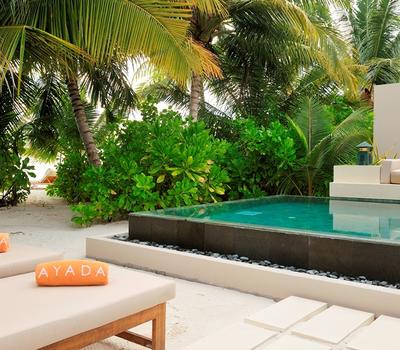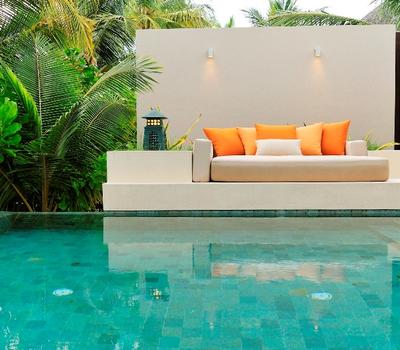 These spacious beachfront suites offer a large living area, spacious private outdoor terrace, plunge pool and garden area ideal for romantic private dinners with direct beach access.
Show More
Show Less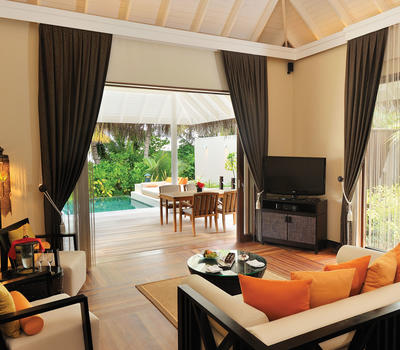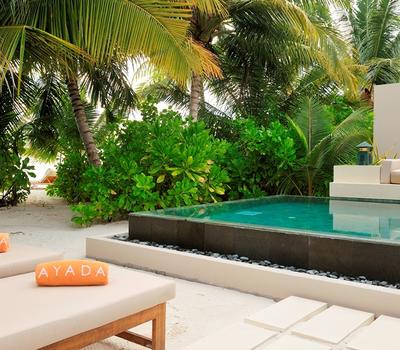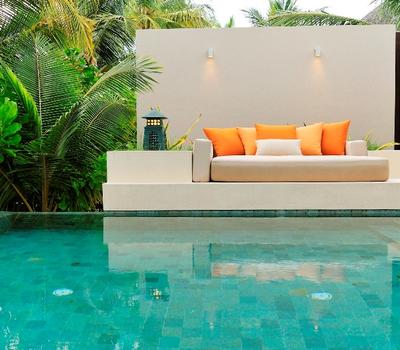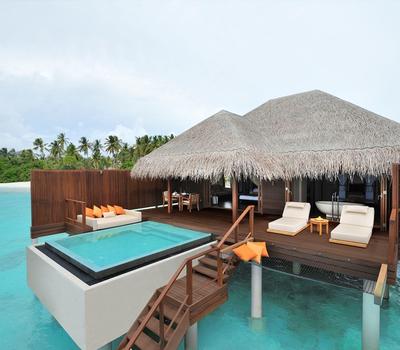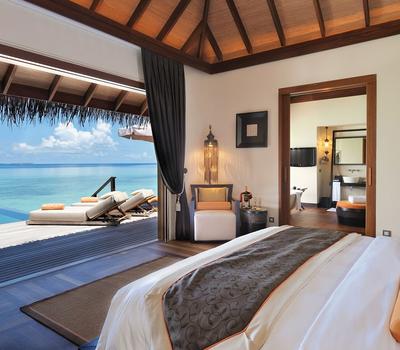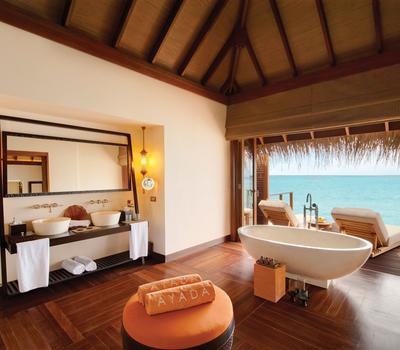 Poised over the lagoon, these over-the-water villas allows for idyllic contemplation whilst lounging on the ocean hammocks with the gentle lapping of the waves to soothe you. These spacious villas offer a private outdoor terrace, ocean hammocks, plunge pool, an uninterrupted view of the horizon and direct lagoon access.
Show More
Show Less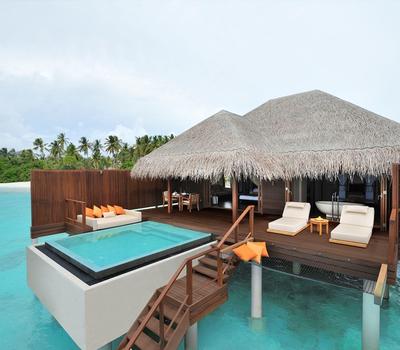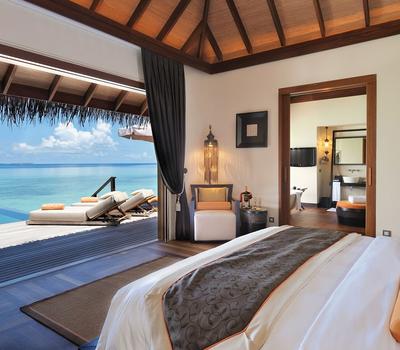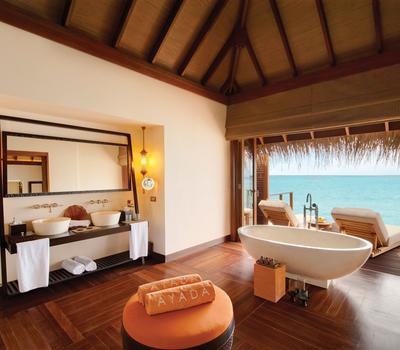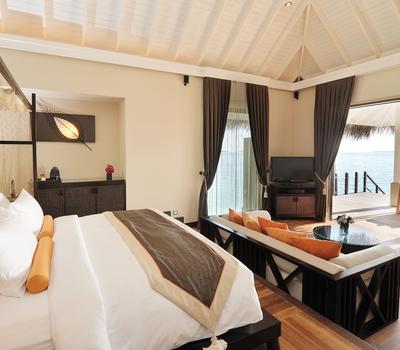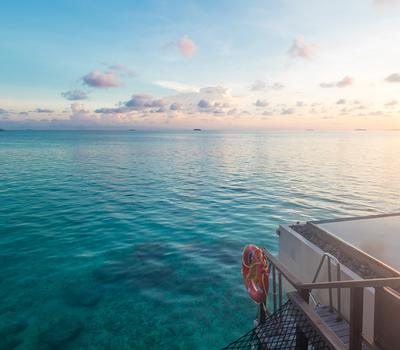 Resting on the land with the outdoor terrace over the ocean, these suites combine the unique features of both the tropical garden and the magical view on the lagoon. These villas offer a large area encompassing a living and bedroom area complete with a bathroom open in the intimate garden. The spacious outdoor terraces offer plush swing sofas, plunge pool to further enhance the tranquil setting and a direct lagoon access.
Show More
Show Less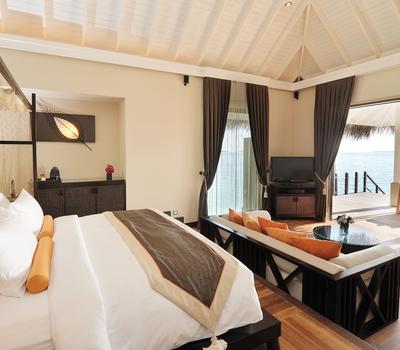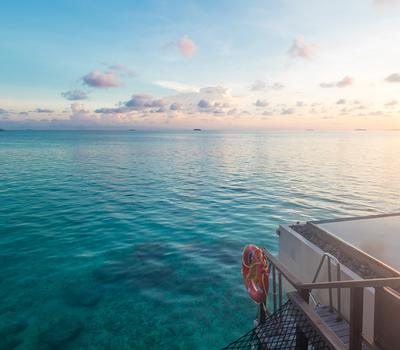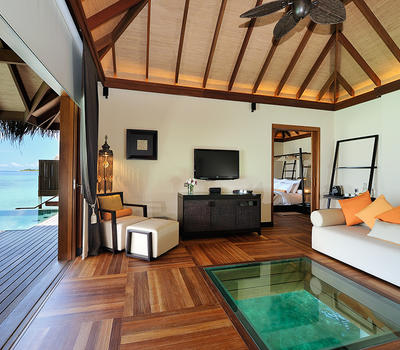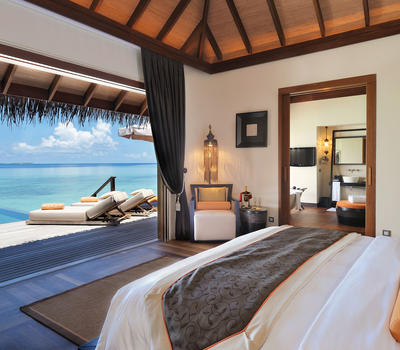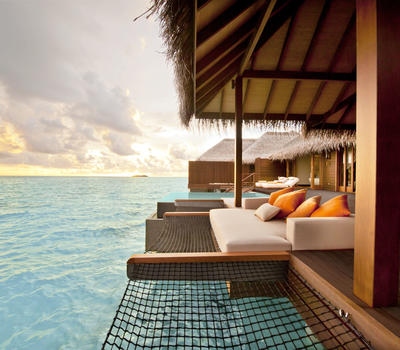 Offering absolute luxury and serenity over the Indian Ocean, these over-the-water suites offer a master bedroom with private bathroom and a living area with a glass floor panel, an additional bathroom and pantry area, a huge sundeck with ocean hammocks and direct access to the lagoon and infinite views of the horizon.
Show More
Show Less