Introduction
We want you to live an authentic experience immersed in the heart of the Paranaense Forest, for you to explore kilometers of wild trails and discover fascinating waterfalls, that you delight in the surrounding bird songs and the murmur of the river, that you venture and discover life under each tree and each fallen trunk, and are once again dazzled by the wonders of nature.
A place to be inspired, to relax and explore. In this remote corner of northeastern Argentina, everything invites you to reconnect with the land, to taste, smell, listen and feel in a natural environment. Welcome to the Green Route!!!
Key

B&B: Bed and Breakfast
Ibera Wetlands:
Ibera Explorer Laguna Ibera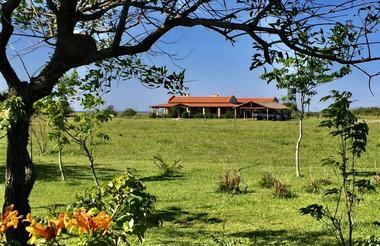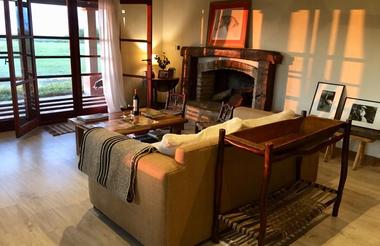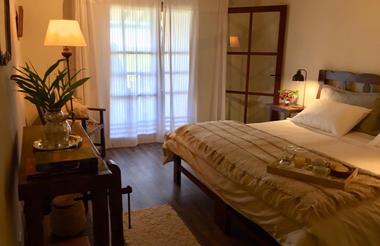 El Soberbio:
Moconá Virgin Lodge by DOT Boutique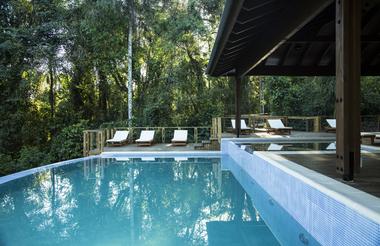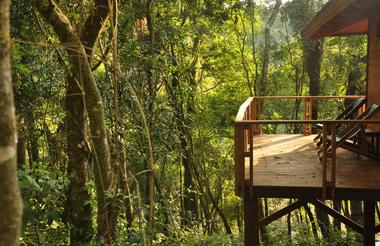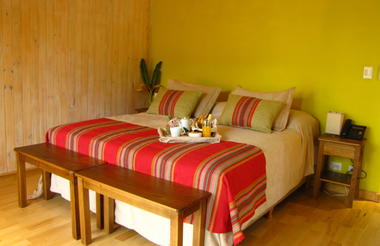 Puerto Iguazu:
La Cantera Lodge de Selva by DON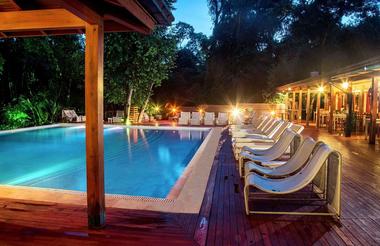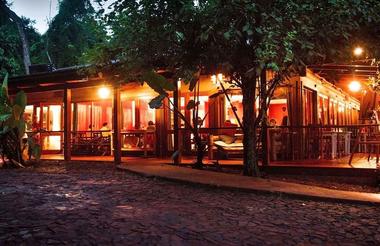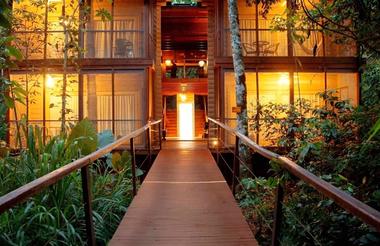 Fast Facts
8 Days / 7 Nights
Price
See TOUR RATES
Includes:
* 3 nIght accommodation at Irupe Lodge with full board & activities
* Transfer Posadas Airport/Irupe Lodge/Posadas City in 4WD vehicle.
* Car rental Categ B (Nissan March o similar) for 3 days including drop off charge (pick up Posadas/Drop off Puerto Iguazú)
* Tea Day along the Tea Route (Oberá) with lunch.
* 2 night accommodation at Moconá Virgin Lodge with breakfast.
* Boat trip to Moconá waterfalls.
* 2 night accommodation at La Cantera Lodge Iguazú with breakfast.
* Full day tour to Argentinean Falls at National Park Iguazu.
* Transfer out to Puerto Iguazu airport.
Excludes:
* Air Tickets
* Meals not mentioned in inclusions
* National Park Iguazú entrance ticket
* Extras at the hotels /lodges (laundry, telephone calls, etc)
Ibera Wetlands:
Ibera Explorer Laguna Ibera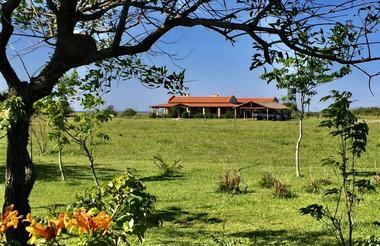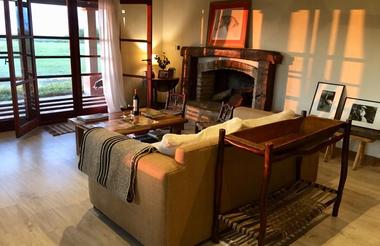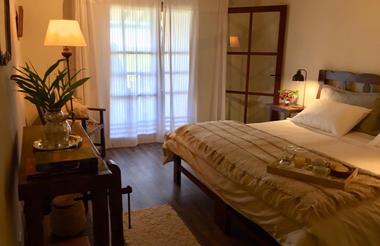 El Soberbio:
Moconá Virgin Lodge by DOT Boutique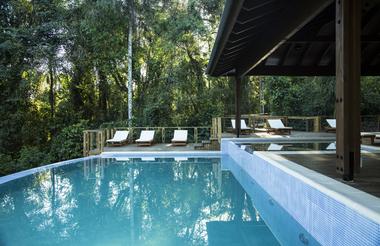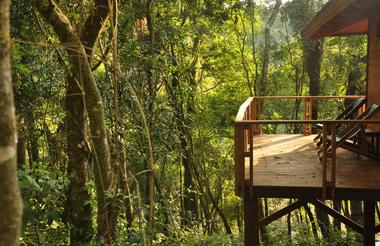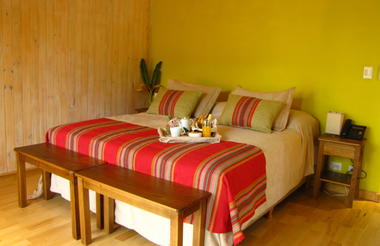 Puerto Iguazu:
La Cantera Lodge de Selva by DON