COVID-19: ACCOMMODATIONS
Ibera Explorer Laguna Ibera
| Ibera Wetlands
Situated on a 6-hectare, the Laguna Iberá inn is located in Colonia Carlos Pellegrini. Separated from the neighbourhood by Route 40, its location allows guests to be in a natural environment and feel the countryside's calm. The house has a living room with a library, parks and gardens over the lagoon and a swimming pool located on the estuary coast. The rooms, comfortable, spacious and bright, preserve the decoration of refined rural homes, with a professional hotel's comforts and service. Accommodation consists of five rooms with a private bathroom where up to 4 people can be accommodated in each one. The gardens allow guests to enjoy sunsets and sunrises over the estuaries like nowhere else. Laguna Iberá Casa de Esteros serves some traditional dishes and other dishes prepared with fresh ingredients. The property also offers a range of excursions and activities to suit all guests interests such as nights safaris through the Iberá Lagoon, kayak trips and horseback riding.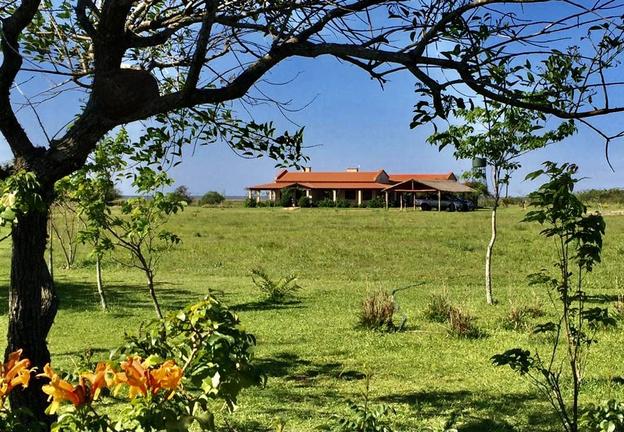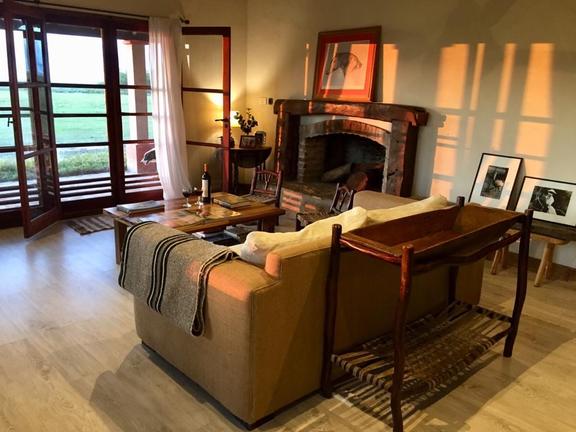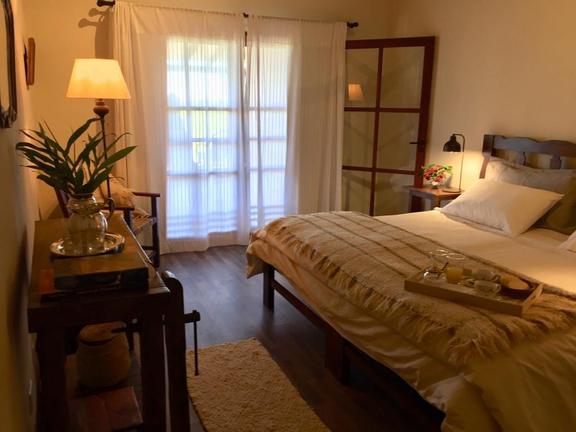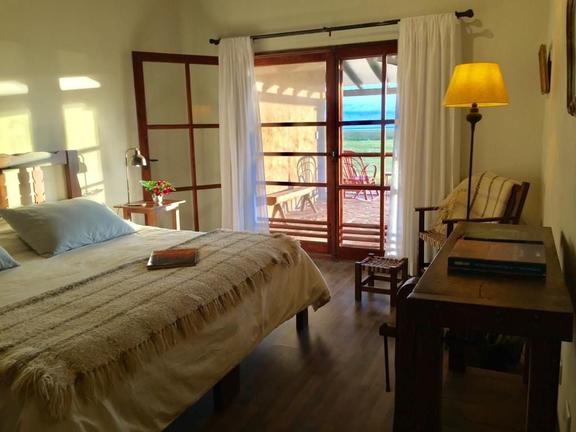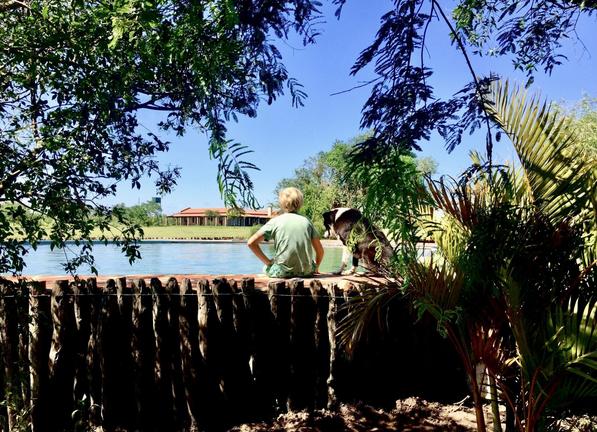 Your Stay
3 Nights
Bed and Breakfast

Moconá Virgin Lodge by DOT Boutique
| El Soberbio
Mocona Virgin Lodge by DOT Boutique is a jungle lodge immersed within the Yabotí Biosphere Reserve, in the province of Misiones, steps away from the impressive Moconá Falls. This natural wonder is made up of waterfalls up to 10 meters high that interrupt the Uruguay River for about 3 km.
The 14 rooms with private deck are in the middle of the missionary jungle, surrounded by green and close to the Arroyo Yabotí, one of the purest in Argentina. The wooden walkways that connect the rooms with the regional cuisine restaurant and the pool, make up a unique walkway between trees, ferns and vines, which invite you to walk through it contemplating the native flora and fauna of the Paraná jungle.
We offer a varied program of experiences to carry out in full contact with nature. Zip-lining, rappelling, kayaking, bird watching, archery, hiking and stoves with tales of Guarani myths and legends, are some of the activities, both adventure and contemplation, that can be enjoyed in a unique environment.
The lodge generates its own energy with an electric generator that is in operation from 07:00 to 00:00, outside of these hours there is also assistance lighting and wi-fi in the rooms.
Live an authentic jungle experience!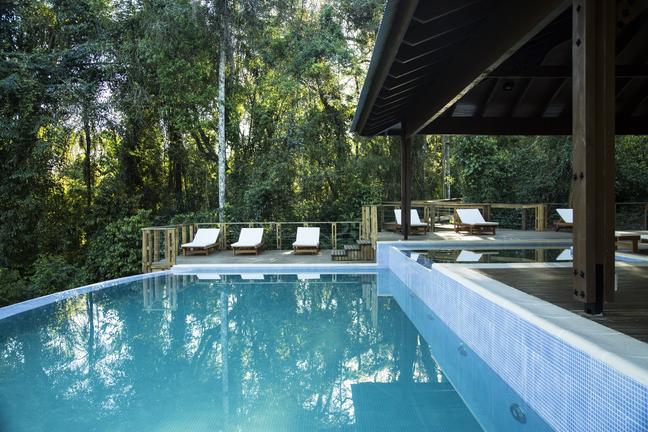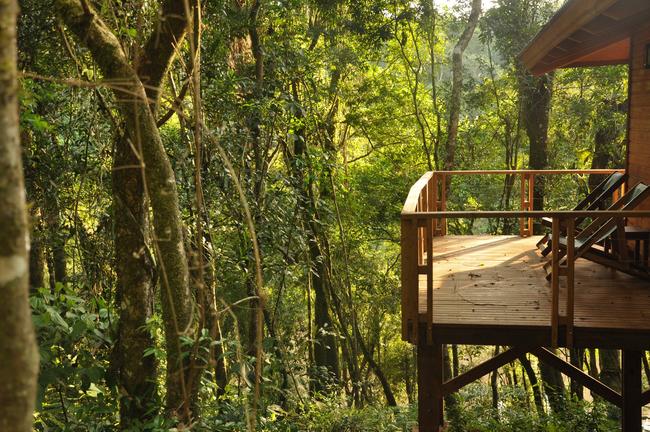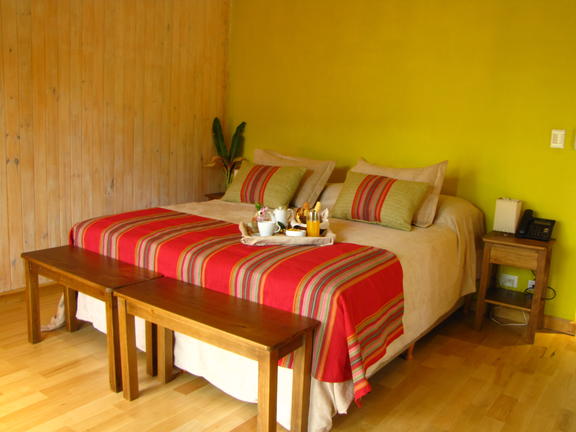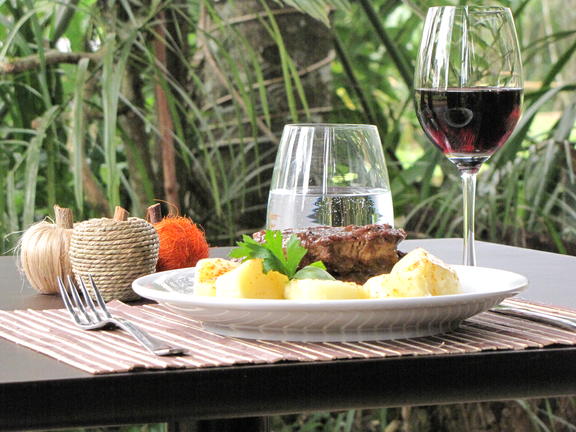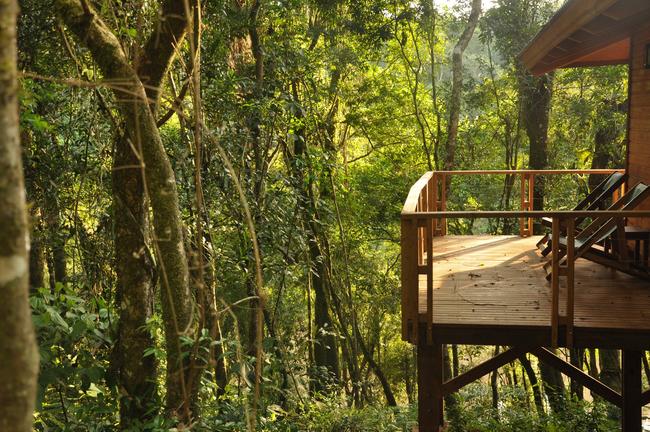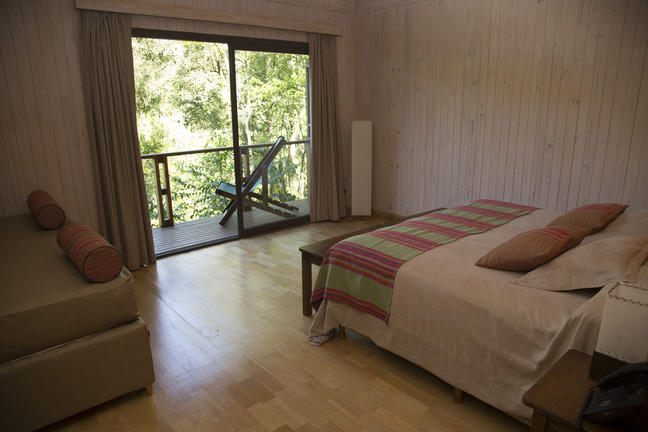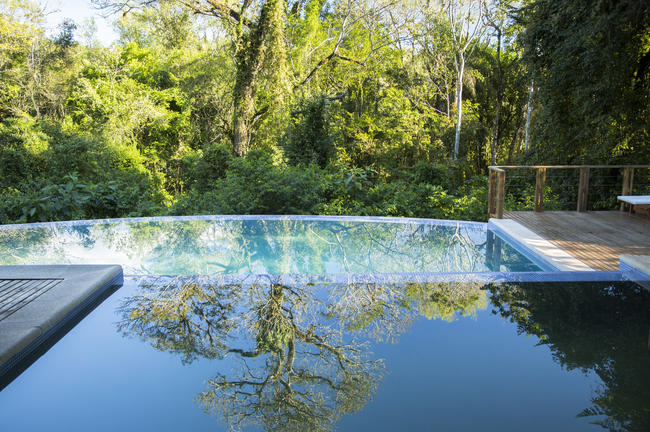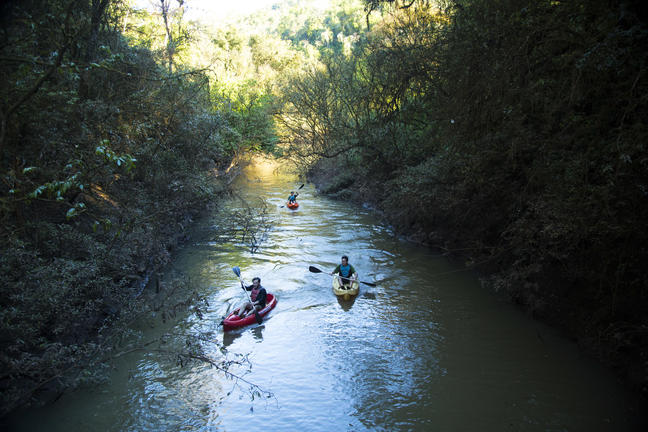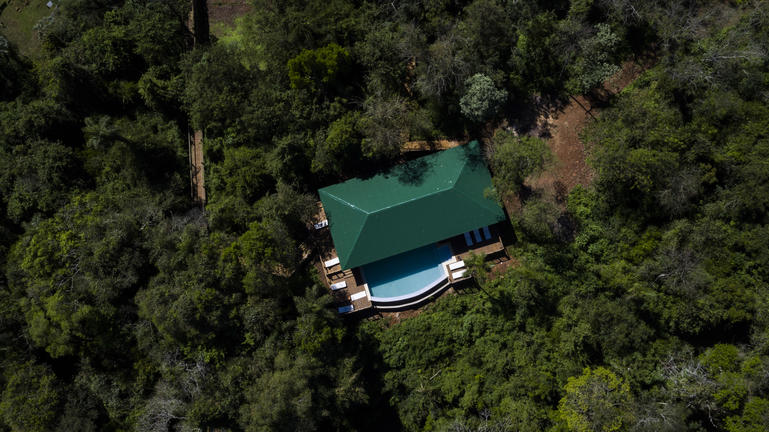 Your Stay
2 Nights
Bed and Breakfast
La Cantera Lodge de Selva by DON
| Puerto Iguazu
La Cantera Lodge de Selva by DON offers 4-star comfort and adventure in the heart of the Iryapú jungle, just ten minutes by car from the Iguazu panoramic waterfalls. A haven of relaxation, the property offers cosy jungle-themed rooms with elegant wooden features and large windows. Each unit features Wi-Fi, an LCD TV and air-conditioning and has a private balcony overlooking serene views. In the morning, a gourmet breakfast is served. The remarkable restaurant prepares gourmet dishes for lunch and dinner, while the wine cellar has an extensive list of Argentine wines. Leisure facilities include a sun terrace and an outdoor swimming pool.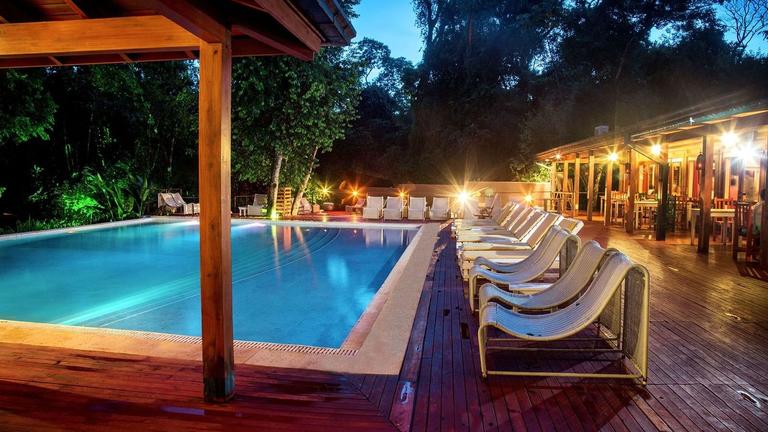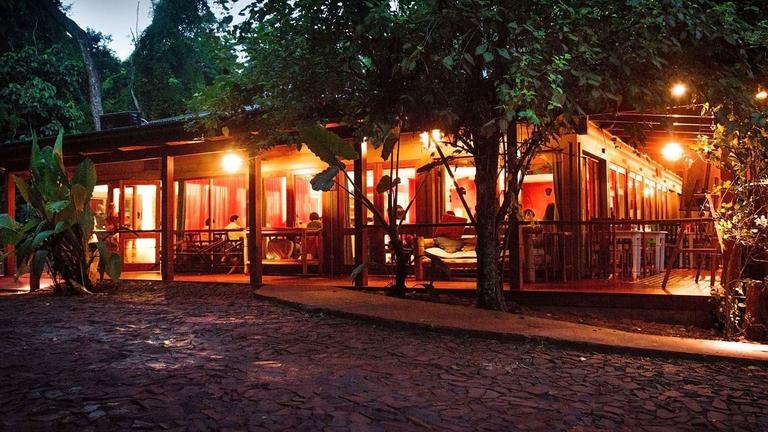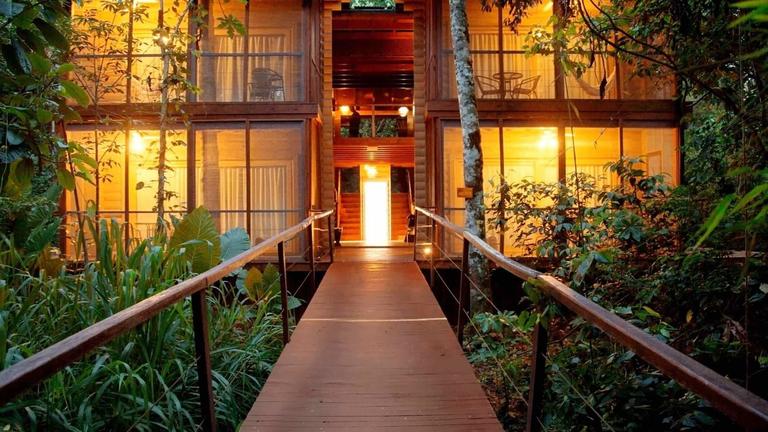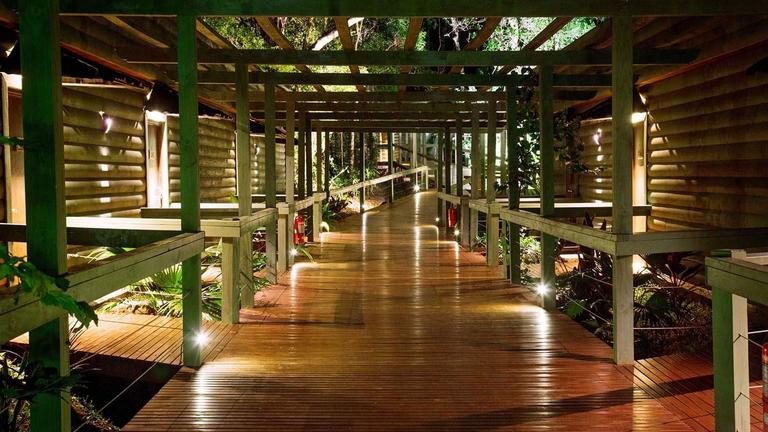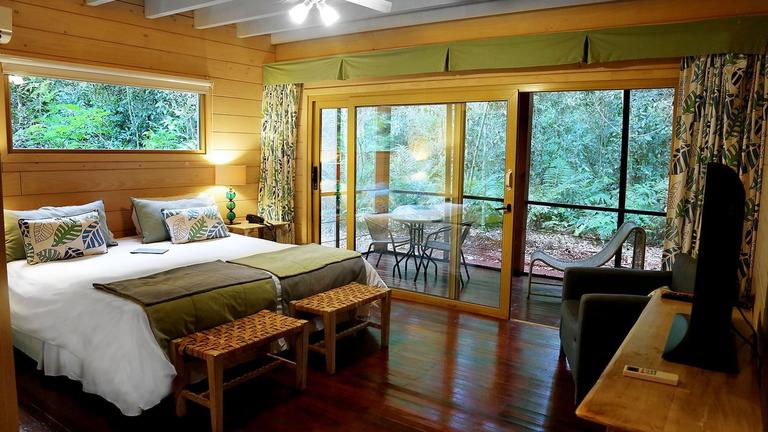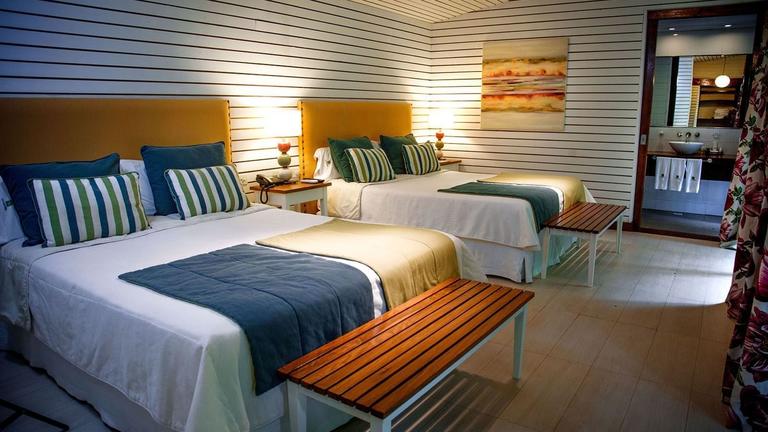 Your Stay
2 Nights
Bed and Breakfast