Ibera Wetlands
Days 1 - 4
This watery Eden in northern Argentina is a natural paradise of flora and fauna. A picturesque and peaceful territory of waterways, marshes, lagoons and swamps is the vast ecosystem that forms Argentina's 195.094 hectares Iberá Wetlands. The second largest wetland system in the world and home to 4,000 plant and animal species that make up 30% of the country's biodiversity, Iberá has been successfully rewilded and remains one of the largest protected areas in Argentina.
This untouched wilderness can be explored in many ways, from invigorating game drives and night safari walks to leisurely kayak paddles and other boating excursions. Spot the iconic caiman, capybara, howler monkey, giant otter, maned wolf, giant anteater, and of course, the elusive jaguar, which was recently and successfully reintroduced to the wetlands following a 70-year local extinction.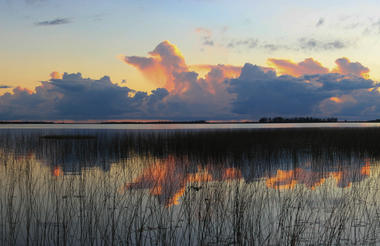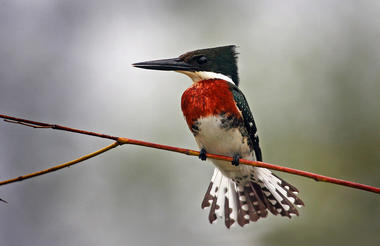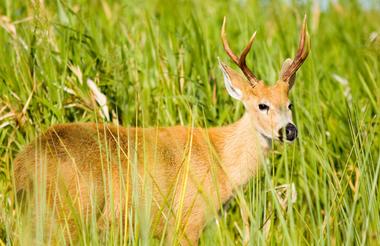 El Soberbio
Days 4 - 6
Resting on the banks of the beautiful Uruguay River in northeastern Argentina's Misiones Province, El Soberbio is a small, picturesque village known for its tranquillity at the heart of a beautiful natural area. Set among the native forest, citronella fields, and abundant rivers, pools and waterfalls, the town's location appeals to outdoor enthusiasts and active types, who can look forward to ample opportunities for 4x4 excursions and safaris, hiking, mountain biking, horse riding, boating, kayaking, canoeing, and river swimming. Must-sees include the enthralling Papel Misionero Natural Cultural Reserve, and the massive cascades at Mocona Provincial Park. The spectacular Iberá National Park can also be visited from here.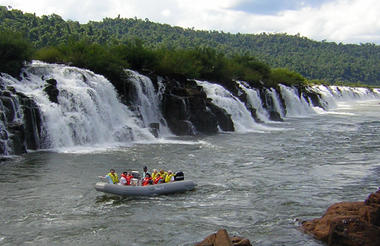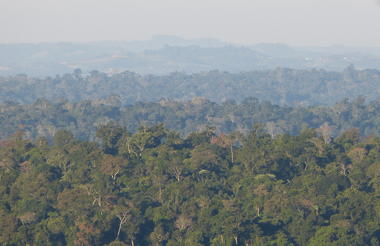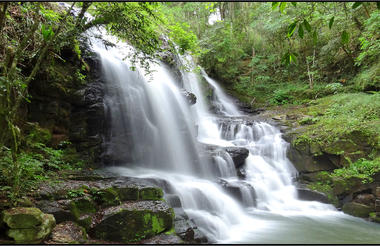 Puerto Iguazu
Days 6 - 8
Resting at the confluence of the Parana and Iguazu rivers, Puerto Iguazu is a charming tourist city that serves as the gateway to Iguazu Falls on the Argentinian side of the border. It is surrounded by red rocky landscape interspersed with verdant forest inhabited by abundant wildlife. The city is a popular tourist destination and draws visitors from around the globe to visit the Iguazu National Park and its breathtaking waterfalls. Visitors can also explore the spectacularly scenic surroundings through a variety of activities including: jumping on one of the many tours on offer, enjoying an array of outdoor activities, visiting the Guira Oga - 'The House of Birds', and soaking up the views from the Hito de las Tres Fronteras, a magnificent natural park.