Lion Roars Singa Town Lodge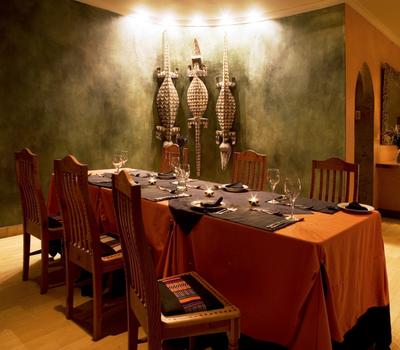 A short walk from your luxury room sits our lovely restaurant, set overlooking the pool and lush gardens of the lodge.
All meals are prepared by our very talented resident chefs, using locally-sourced ingredients to create fresh and inspiring dishes for you to enjoy.
Dine by candlelight while you sample some local flavours found in each of our delicious dishes. The menu changes regularly so expect something fresh and exciting!
Toon meer
Toon minder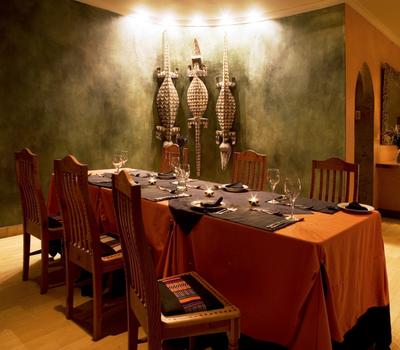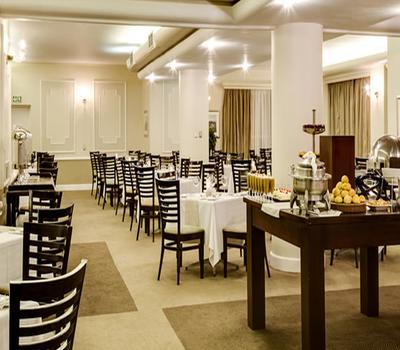 Just a short drive from Singa Lodge lies one of Port Elizabeth's most established restaurants, De Kelder.
Known for their signature steaks, guests always enjoy this dining experience. Other favourites include the fish of the day and their succulent prawns, but we recommend one of their game dishes for a true South African meal.
The wine list is comprehensive and offers plenty of South Africa's Best to accompany your meal.
Toon meer
Toon minder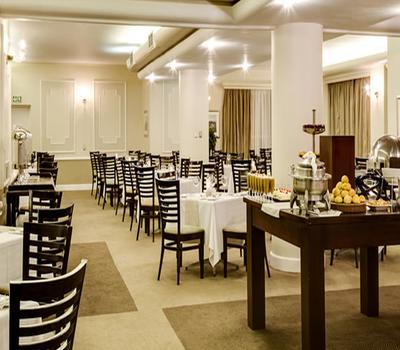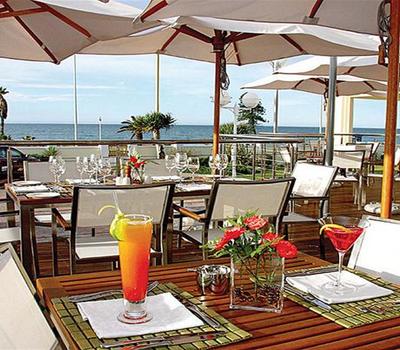 For dinner with a view, then visit Ginger, a well-established restaurant set along the shores of Port Elizabeth's beachfront.
Ginger offers fine dining in a relaxed environment, perfect for a romantic dinner where you can enjoy a drink on the deck overlooking the sea before moving inside to your table. On the menu is elegant fare with a contemporary twist.
Indulge in the freshest seafood around or tuck into one of their steak specialties.
Ginger is also the perfect meeting spot for business associates and work colleagues.
Toon meer
Toon minder