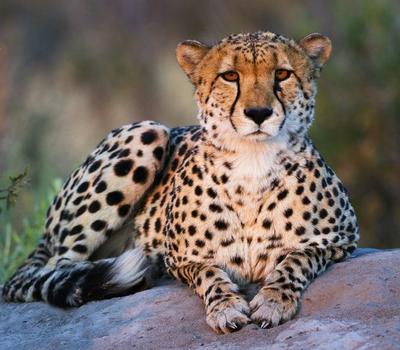 Game Drives (day & night)
With a maximum of just eight guests, Zarafa Camp offers complete flexibility. Drives do focus on the most comfortable and productive times of day, early morning and late afternoon, but full day drives are also quite common at a guest's request. Picnic brunch can be delivered, and the vehicles are stocked with cold drinks. The camp has two custom built Land Cruisers specially designed for our conditions and photography (fold-down screens, raised roofs, photographic bars, multi-plug invertors) with seven individual bucket seats.
Show More
Show Less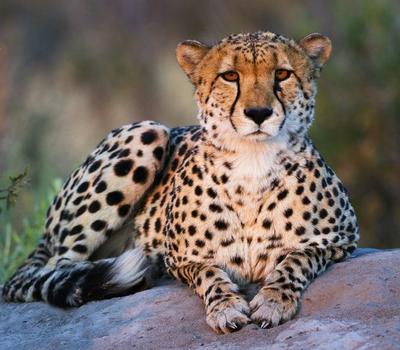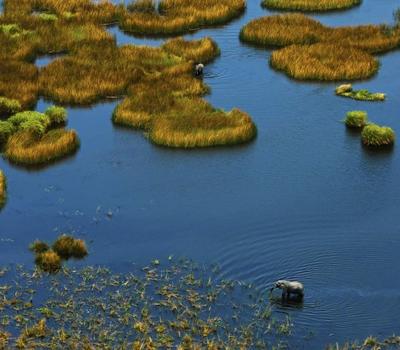 Another huge benefit of staying within the conservancies is the ability to appreciate the stunning landscape on foot, peacefully, without the noise of engines. We highly recommend this unforgettable experience. Talk to the managers to arrange a good time and location for a walk. Usually early morning or evening is the best time, as the middle of the day is too hot to venture out of the shade. Wear good
walking shoes, a hat, and neutral coloured clothing so as not to alarm the wildlife, and take binoculars. Your guide will have water for you. Walks are led by licensed guides with firearm training.
Show More
Show Less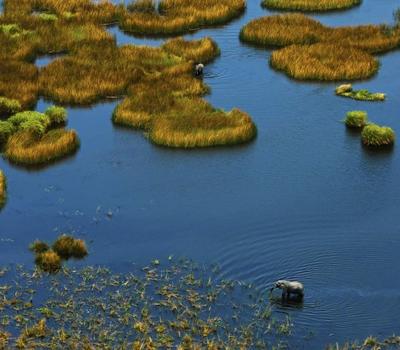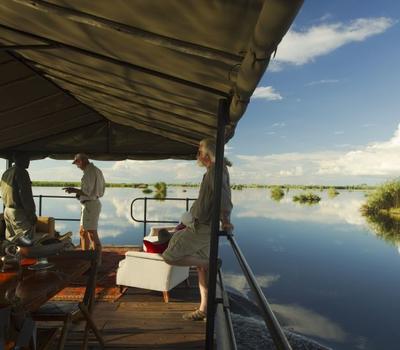 The HES Zib, Zarafa's special pontoon boat, is an utterly unique experience. The 275 sq. foot deck is complete with couches, a dining area and bar where guests can comfortably enjoy floating brunch or sundowners while watching hippos and elephants in the water. It is also an exceptional platform for birding.
Show More
Show Less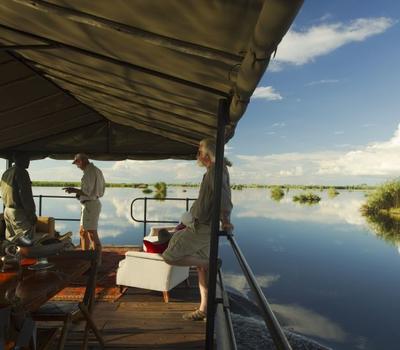 Catch-and-Release Fishing
Fly-fishing and rod/reel kit is available for those who want to try their cast at the local fish (except January and February when there is a moratorium on fishing). Power boating on the channels is available, water level dependent.
Show More
Show Less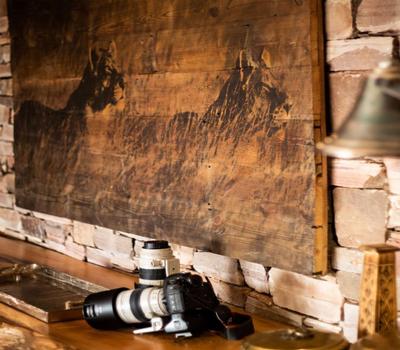 Each of Zarafa's guest tents has a professional Canon camera set, including a Canon 5D camera body and Canon 100-400mm and 28-135mm lenses. Photos will be downloaded to a DVD on guest's departure. Each tent comes with a pair of Swarovski binoculars for guest use as well. For stargazers, each room comes with its own Nikon telescope for use on each tent's private deck.
Show More
Show Less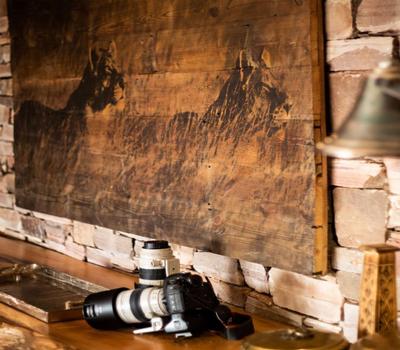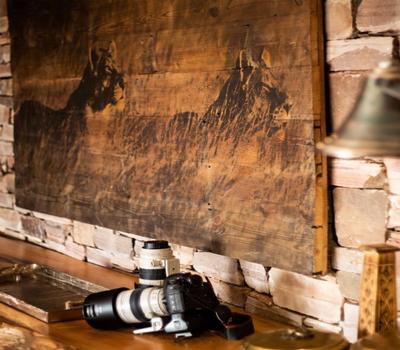 A full syllabus of bush craft skills for our young explorers. This is a complimentary program that follows in the footsteps of National Geographic Explorers-in-Residence, Dereck and Beverly Joubert. An extensive pack will be provided to eager children on arrival, so they can learn about animal calls, how to track wildlife, and other facts and figures about the wild. At the end of a child's stay, he/she will become a Young Explorer and Conservation Ambassador - ready to go out and tell the world about what they have learned and what they too can do to help protect this beautiful environment.
Show More
Show Less