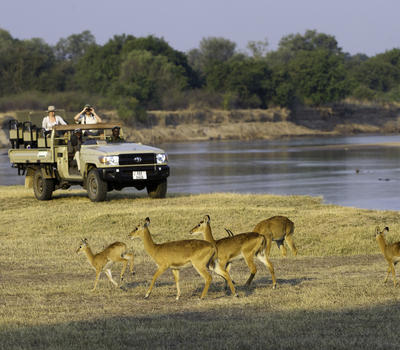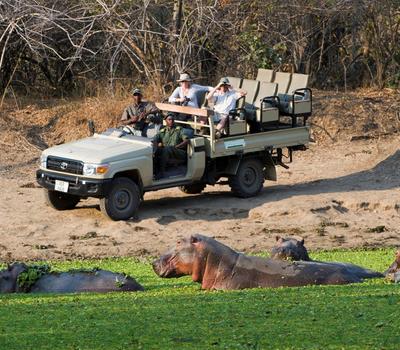 We leave camp at 0600 after a light early breakfast of toast, cereal, yoghurt, tea and coffee from 0530. We do our safaris in open game viewers so that guests have an all round view of the birds, trees, wildlife and beauty of the Park.
Midway through the drive there is a tea/cold drink stop so guests can stretch their legs before carrying on, looking for new sightings, or following alarm calls to a predator or a kill.
Morning game drives usually return to camp at around 1000 depending on the season.
Show More
Show Less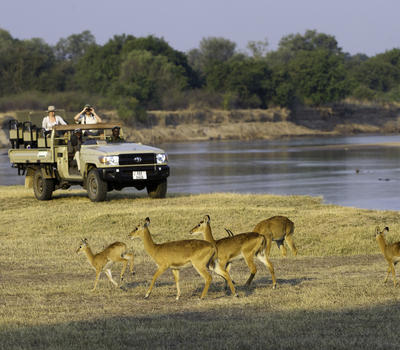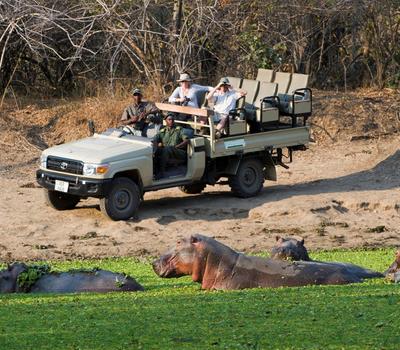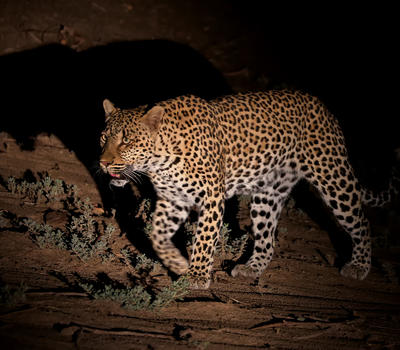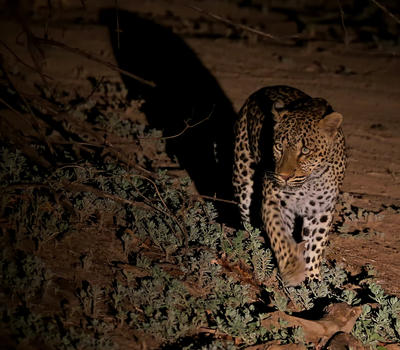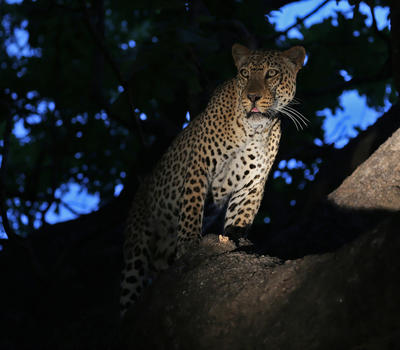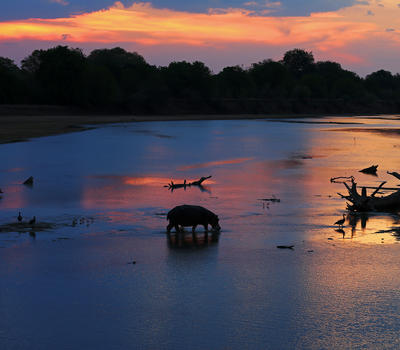 We leave camp at 4pm for our afternoon safaris, after tea in the courtyard. The safaris head out again after the heat of the day, when animals and birds start to get active again after the midday stupor! Your safari guide will aim to stop at a scenic spot just before sundown, so you can enjoy an infamous African Sundowner! Once the sun has set, you will continue on with a spotlight, operated by your spotter, who looks for interesting nocturnal creatures that you are unlikely to see during daylight hours. There is a chance to see nocturnal birds like night-jars, owls and bathawks as well as nocturnal mammals such as honeybadgers, civet, genet, porcupine, leopard and hyaena.
Afternoon drives return to camp at around 8pm which the National Park's gate closes.
Show More
Show Less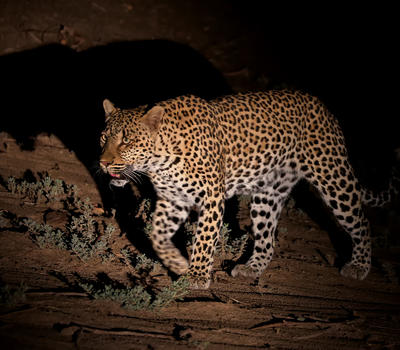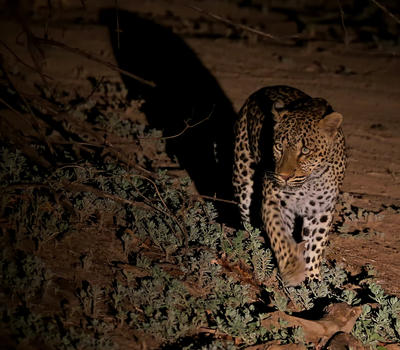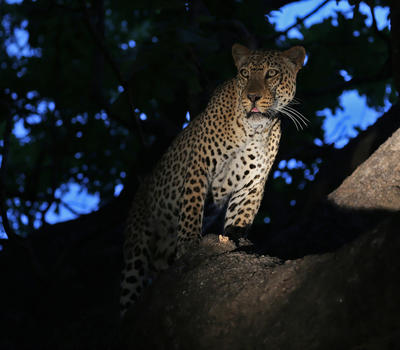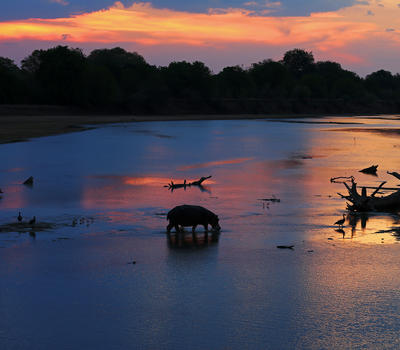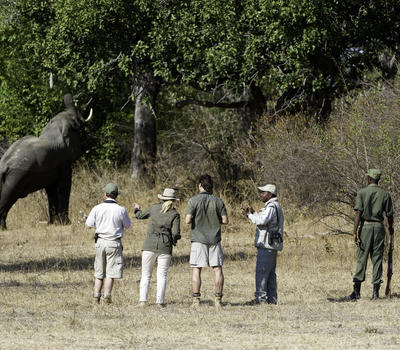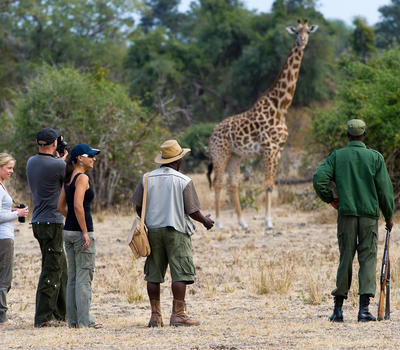 The South Luangwa is renowned as the "home of walking safaris", this is where Norman Carr first offered the idea of visitors exploring the Park on foot rather than by vehicle, escaping the noise of the engine and experiencing the thrill and excitement of being at one with the wildlife and habitat at a slower pace. Our safari guides will explain the smaller details of the bush which you can see, hear and smell when on foot, from bird calls to alarm calls to trees and plants which have medicinal uses and tracks of the wild, so you can interpret what you are seeing and hearing with more clarity. Walking is usually enjoyed in the mornings when the temperatures are cooler, but can be enjoyed through the year for longer periods during cooler months. Each walk is usually 3-4 hours long at a gentle pace.
Show More
Show Less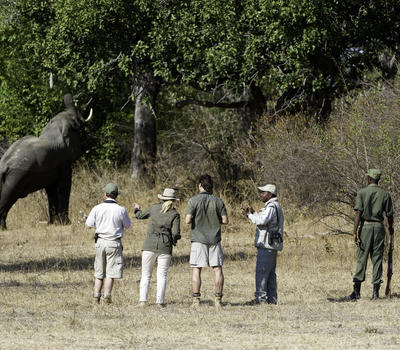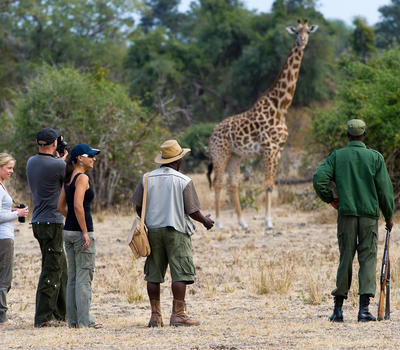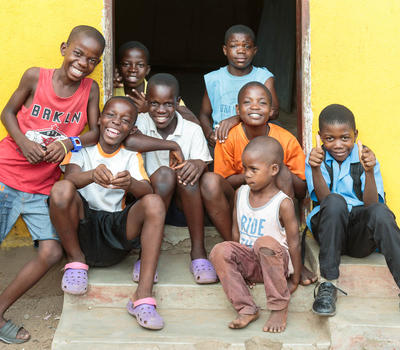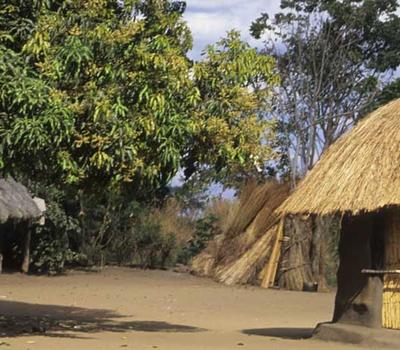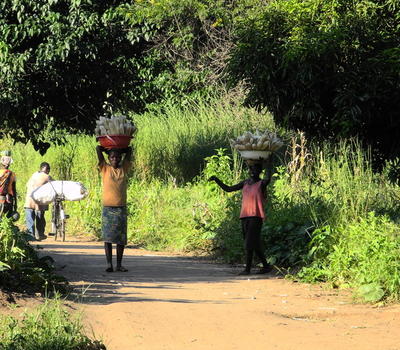 Unlike most of these "Traditional Village" projects, Kawaza Village is really a living working African village where the local residents have agreed amongst themselves to invite visitors into their lives with no tourism hype at all. They then use the money raised by visitors & donations to pay for orphans' education, teachers' salaries at the school and other village projects. The project has won the Silver Otter Award as the best rural tourism project worldwide, deservedly so. During the visit, for example, guests can see and help villagers preparing maize for meals, drying sorghum, making "hooch", hoeing the fields, building houses and also visit their local herbalist/medicine lady as well as the Kawaza school, meeting the teachers and pupils. The day trip including a local style lunch costs $40 per person. Transfers to the village cost US$130 per vehicle for day trips. Overnight stays at Kawaza are also possible, for a more in-depth experience, meeting the villagers and spending the night in a traditional local hut. Overnight stays cost $80 per person per night including all meals (entirely authentic local dishes – you eat what the villagers eat). Transfers for an overnight stay cost $115 per vehicle each way. It is also possible to organize a taxi to the village in the dry season. If the village visit is chosen to be done instead of either a morning or an afternoon game drive, then there is no charge for the transfers for groups or four or more.
Show More
Show Less