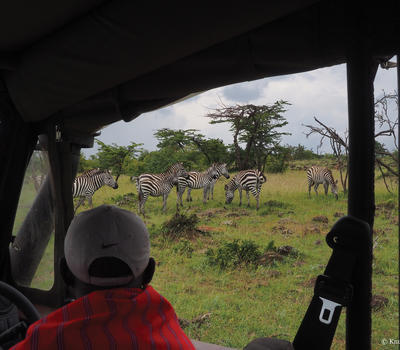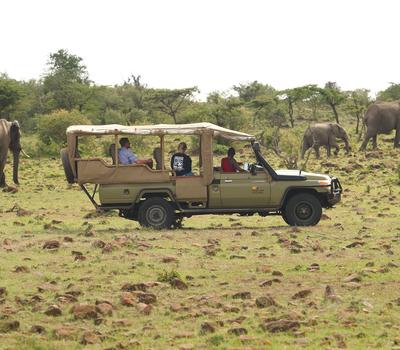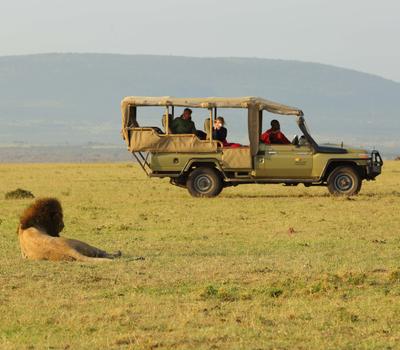 Our drives are usually conducted in the early mornings, late afternoon or at night since these are the coolest times of the day when most animals are more active. During the game drive, our knowledgeable Maasai guides will introduce you to life in the savanna and share their infinite knowledge about African wildlife.
Show More
Show Less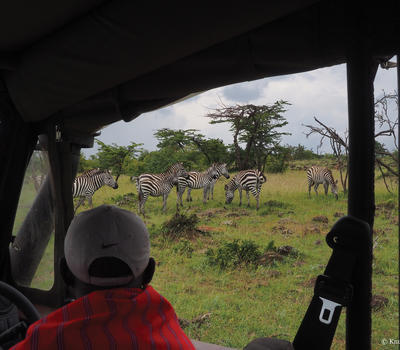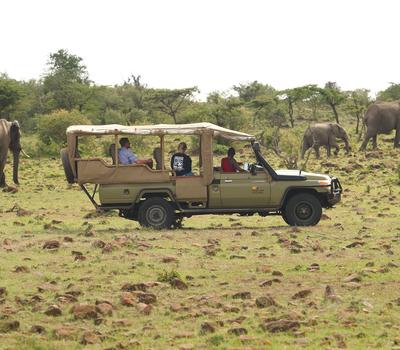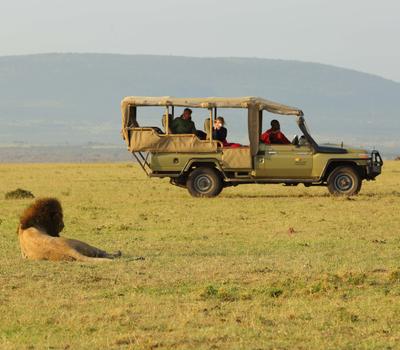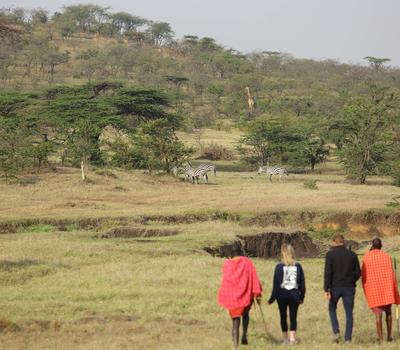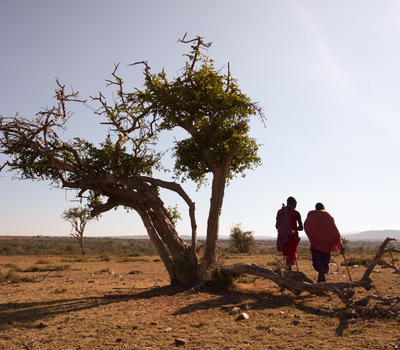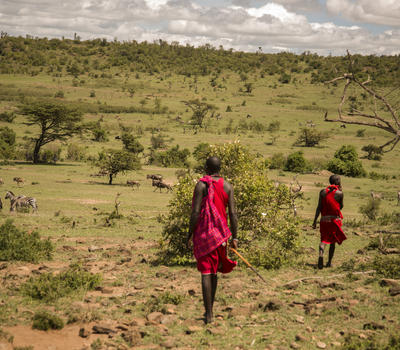 Walk across the savannah with the Maasai who have been doing it for generations. Learn the Maasai's basic survival skills. Track and identify animal footprints and dung as you follow the path taken by elephants, wildebeest and lions. Listen to the secrets of the Savannah and let the gentle winds urge you forward. Experience the wilderness on foot and come close to nature as you walk the vast Masai Mara plains.
Show More
Show Less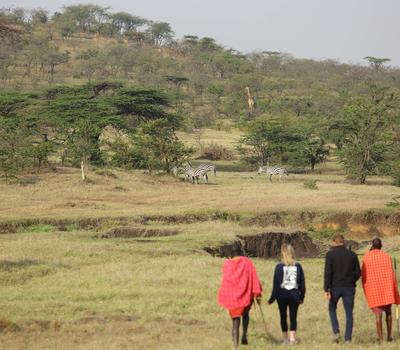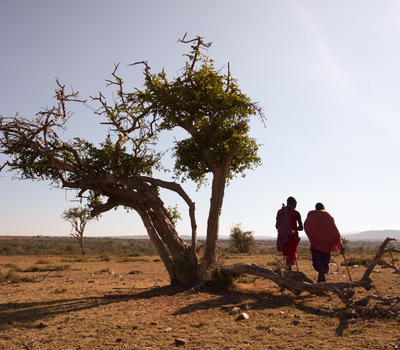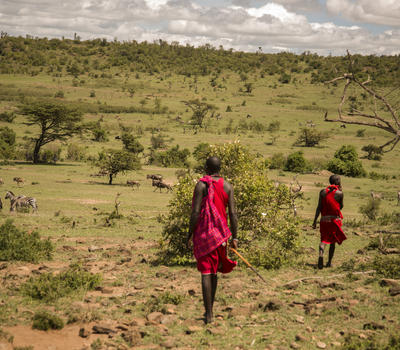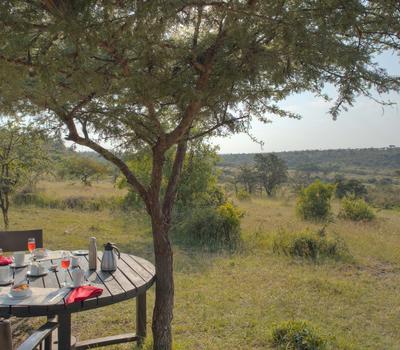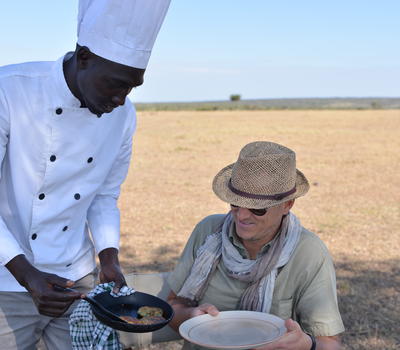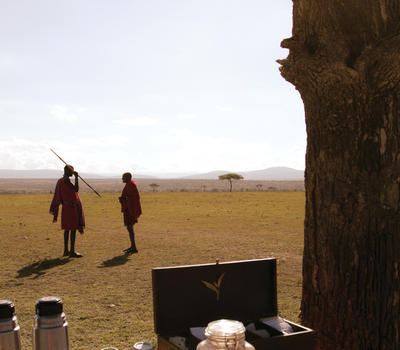 Bush dining is a memorable activity worth experiencing during your safari adventure, and the option of where to dine is a careful consideration. Once a site is located, our staff carefully serve guests with freshly prepared gourmet food prepared by the executive chef using fresh local produce with international influences accompanied by fine wines. To make it an unforgettable African dining experience, a group of local Maasai men and women sing and dance providing background entertainment that blends with the sounds of the untamed bush.
Show More
Show Less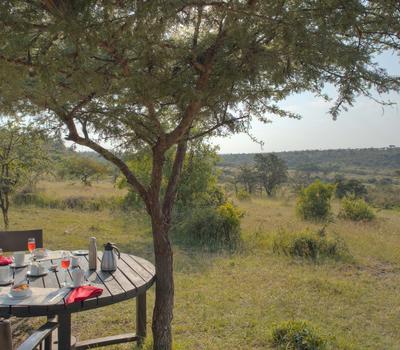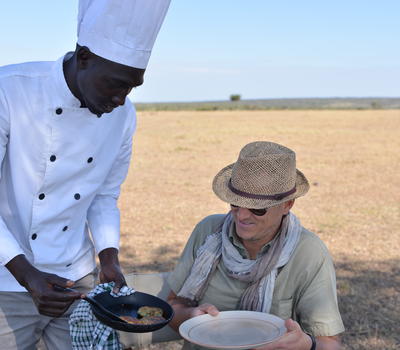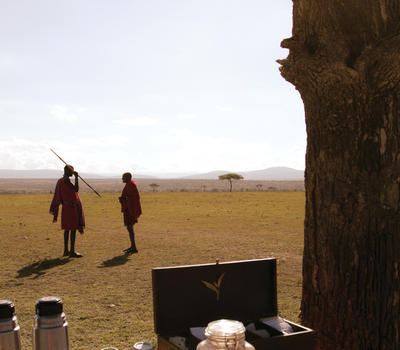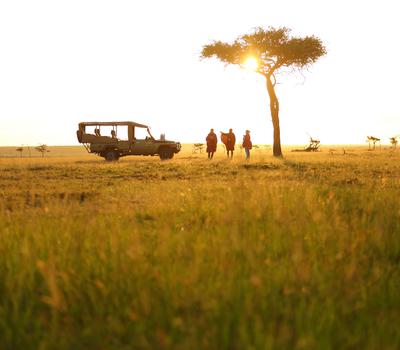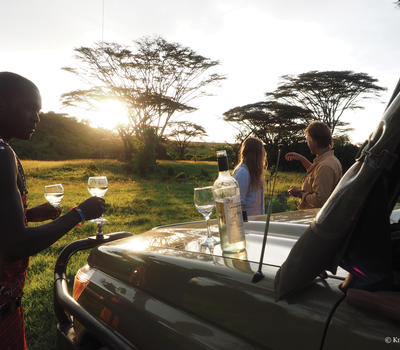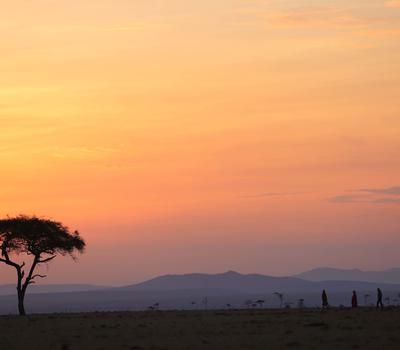 Just as you wind up your afternoon game drive, your guide will set up for a sundowner drink. Enjoy a selection of drinks, cocktails and delicious biting usually served against the unforgettable backdrop of the African sunset. Most sundowner spots also offer amazing opportunities for a photographic session.
Show More
Show Less