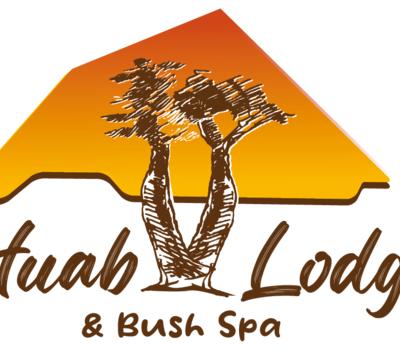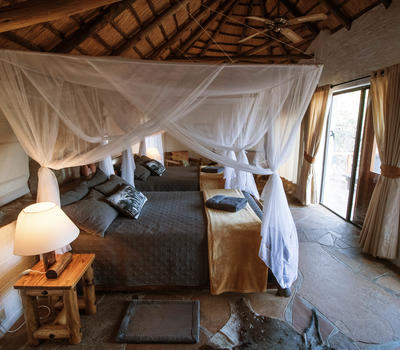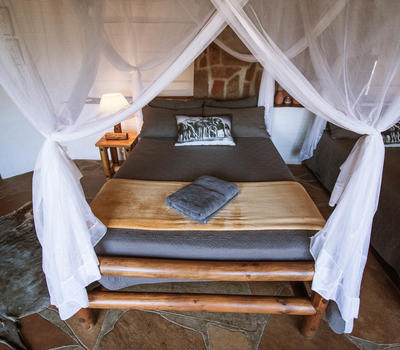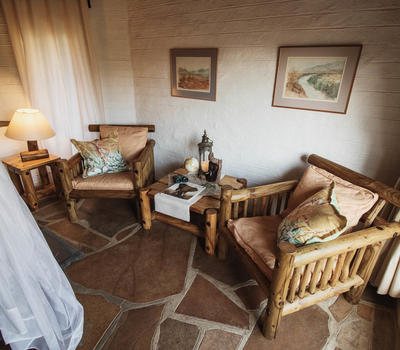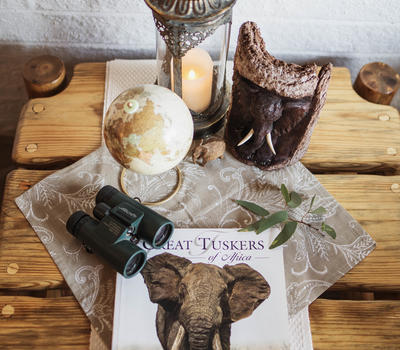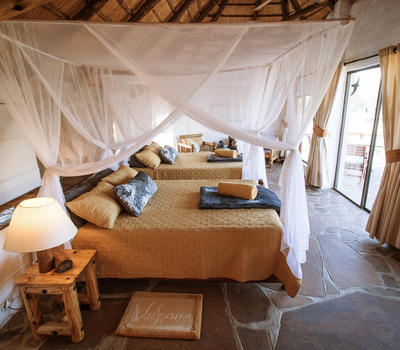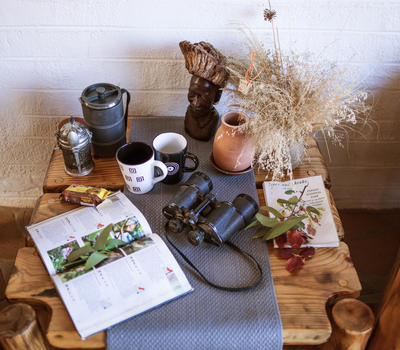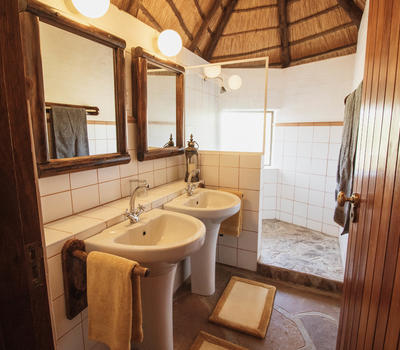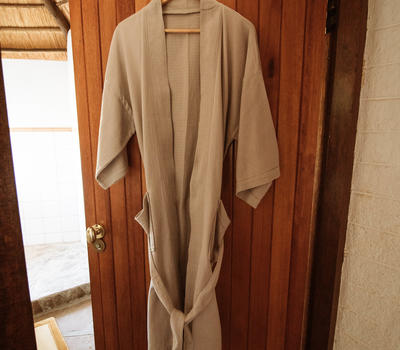 Huab Lodge's eight spacious, extensively refurbished, stone and thatch bungalows - accommodating a maximum of 16 guests – are spread along the elevated north bank of the river ensuring a magnificent and private view of the Huab River Valley, even from the shower!
Each bungalow has a large private patio and is tastefully furnished with two extra-long double beds. Large windows and sliding doors allow in both light and a view across the Huab. There is in fact no need to even close the curtains – rather watch the stars and listen to the calls of owls and barking geckos as you drift off to sleep.
The Lodge provides 24-hour 220-volt power thanks to a silent solar energy plant concealed on the hill, and the chemically untreated water has a neutral pH value.
Each chalet is equipped with mosquito nets and a ceiling fan, and while there are no coffee and tea facilities inside the rooms, an early morning beverage can easily be arranged should guests request such.
Huab Lodge also has a bungalow with limited facilities for physically challenged guests.
Show More
Show Less