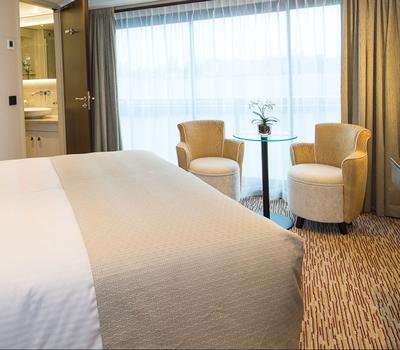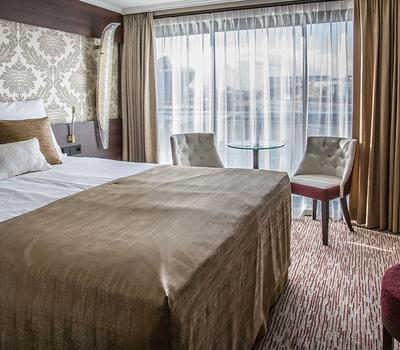 Suites (Diamond Deck, Ruby Deck, Emerald Deck)
These exceptionally appointed suites are generously spacious, each with a gleaming marble bathroom featuring a powerful fully glazed shower with a large rainshower head. The seating area features two chairs and a table, while a bow camera conveys live images of the ship's progress to the flat-screen TV. The suite has individual air-conditioning, a hairdryer, safe, minibar, telephone and the convenience of tea and coffee making facilities. Suites on the Diamond (upper) and Ruby (middle) decks have French balconies with panoramic floor to ceiling sliding glass doors bringing riverside life just that little close
Show More
Show Less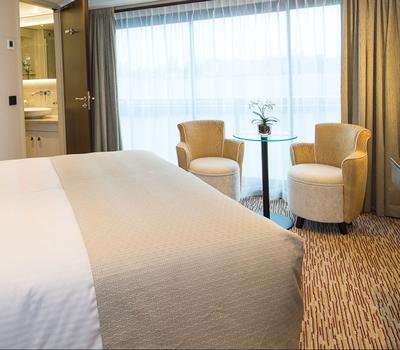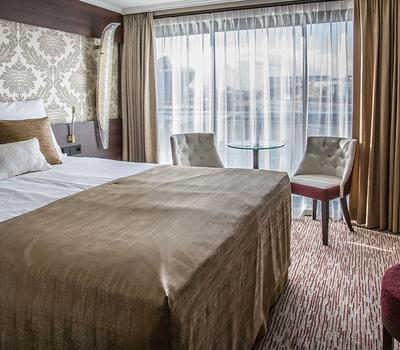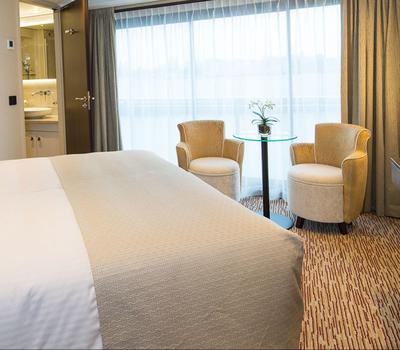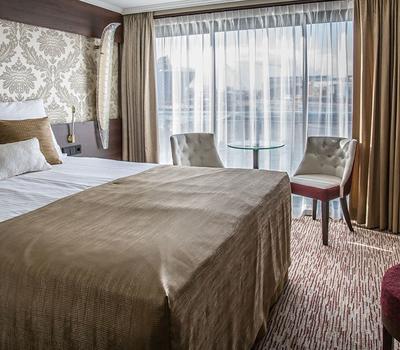 Superior Suites (Diamond Deck, Ruby Deck)
The Superior Suites are on the Ruby (middle) and Diamond (upper) decks. These suites are substantially larger than the regular suites with the additional space devoted to the living area. The furnishings and fittings are identical to those of the regular suites, and each suite features a gleaming marble bathroom featuring a powerful fully glazed shower with a large rainshower head, two chairs and a table, and a bow camera that conveys live images of the ship's progress to the flat-screen TV. Also included are individual air-conditioning, a hairdryer, safe, minibar, telephone and the convenience of tea and coffee making facilities. Panoramic floor to ceiling sliding glass doors with views of the passing scenery complete the picture.
Show More
Show Less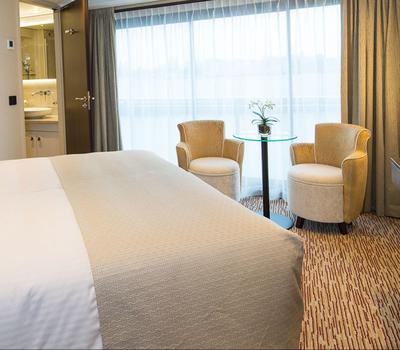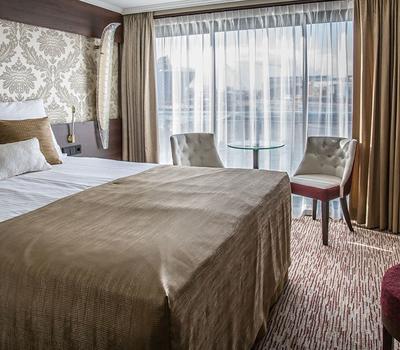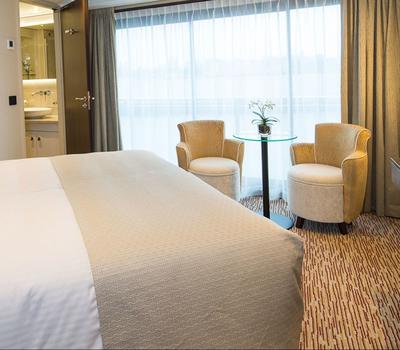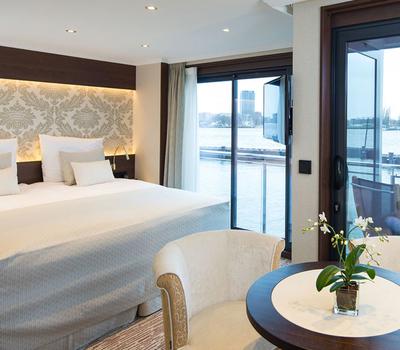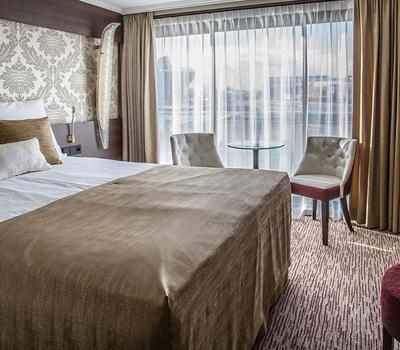 Deluxe Balcony Suites (Diamond Deck)
The Deluxe Balcony Suites are fifty percent larger than standard suites, allowing for an even more generous living area. In addition, guests will enjoy a private exterior balcony complete with table and chairs. With the same fittings as standard suites, exquisitely and lavishly appointed to the very highest standard, plus complimentary soft cotton bathrobes and slippers adding the final touch, this suite is the epitome of river cruise luxury.
Show More
Show Less