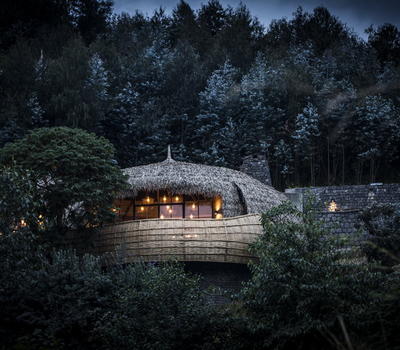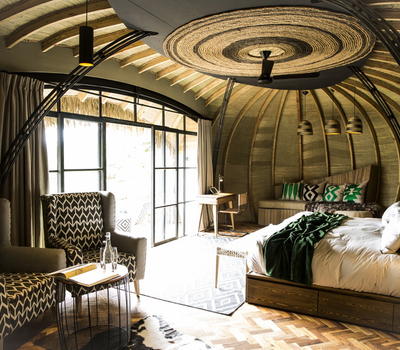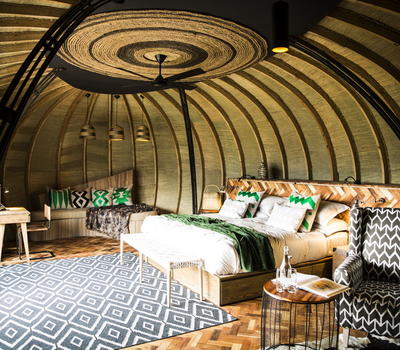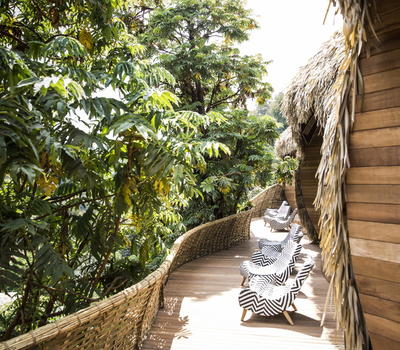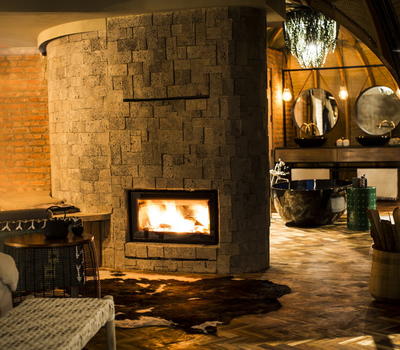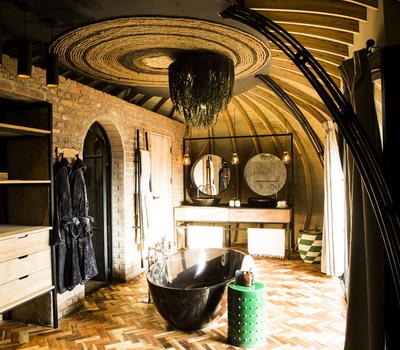 Bisate's sophisticated architectural and interior design is rooted in Rwandan building tradition as exemplified in the design of the Royal Palace of the traditional monarch. This spherical, synthetic thatched structure echoes the thousands of hills that dot the Rwandan landscape, while the richly detailed interior exhibits surfaces and screens made from a variety of woven materials with strong resonance in Rwandan culture.
Each 91 square metre Forest Villa consists of a generous yet intimate combination of reception space, luxurious bedroom and en-suite bathroom, all warmed by a central fireplace – and with breathtaking views out across a private deck towards majestic Mount Bisoke.
With only six villas, the real generosity in the Rwandan context is the amount of private and exclusive space that surrounds Bisate, cosseting it in a rare natural landscape brimming with Albertine Rift biodiversity and beauty. The bespoke, chic interiors are a welcome retreat after an exhilarating, and uplifting, gorilla trek.
Bisate's superior hospitality is inspired by its exuberant staff, cultural interactions and its sophisticated, health-conscious dining.
Show More
Show Less