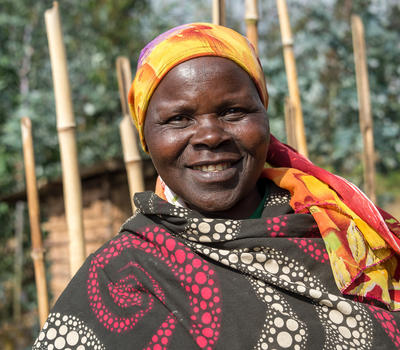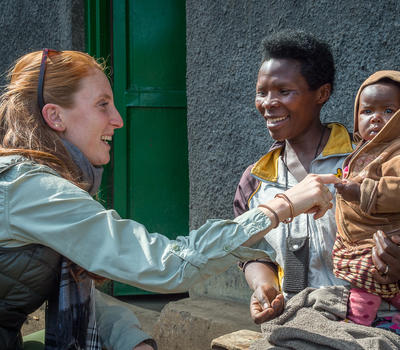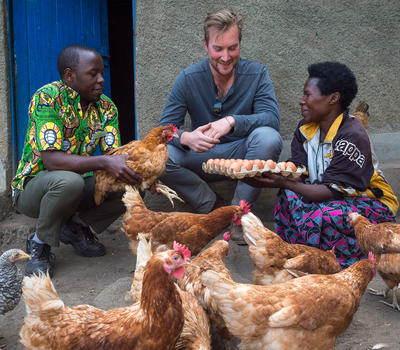 Guided visit to the nearby community and members of the cooperative, including the farmers who cultivate and sell their vegetables to Bisate.
Show More
Show Less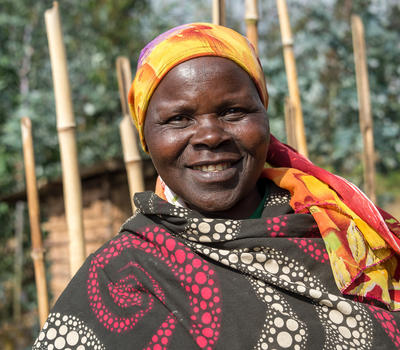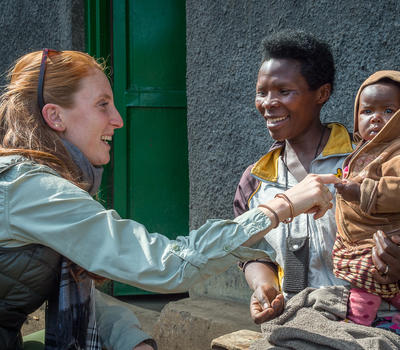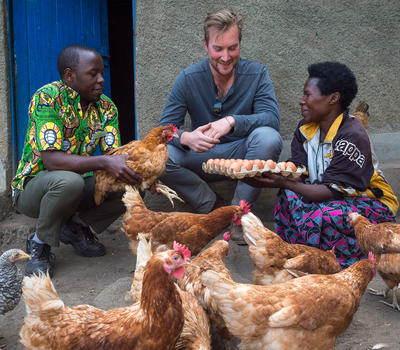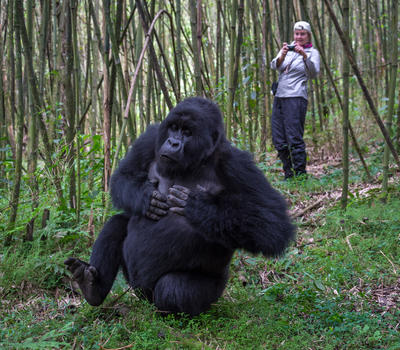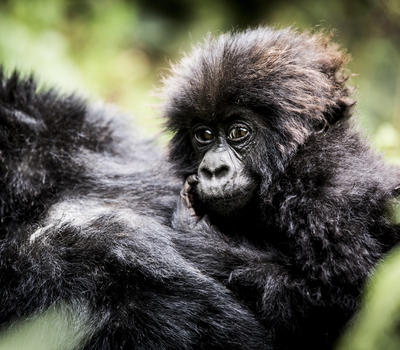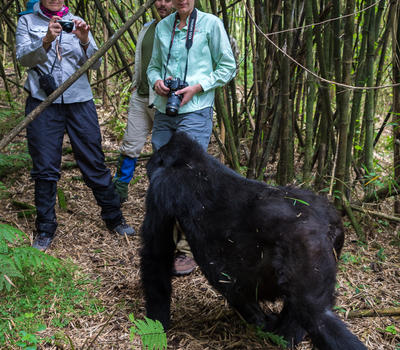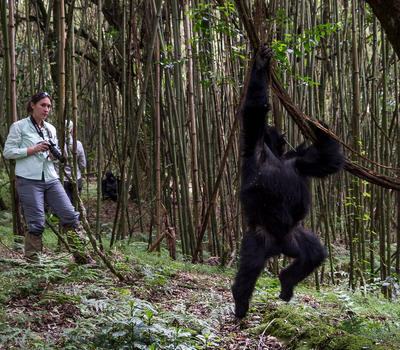 Mountain Gorilla Trekking
Gorilla trekking takes place from Volcanoes National Park headquarters where guests are allocated to one of the twelve habituated gorilla families for a one-hour encounter.
Show More
Show Less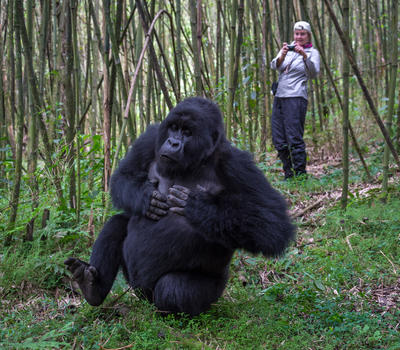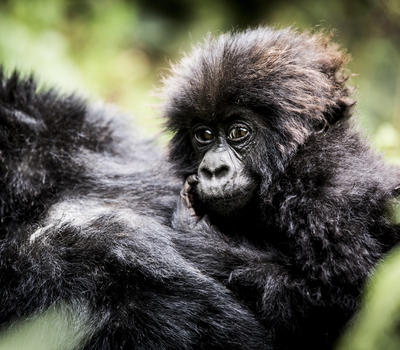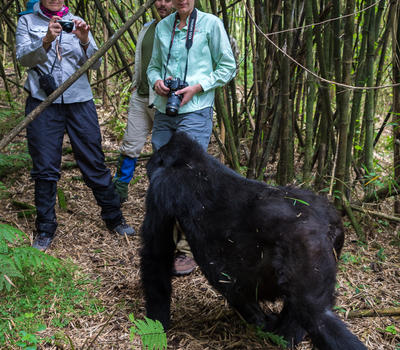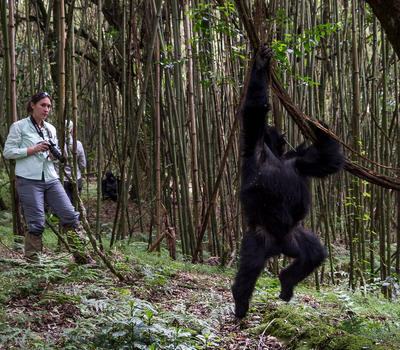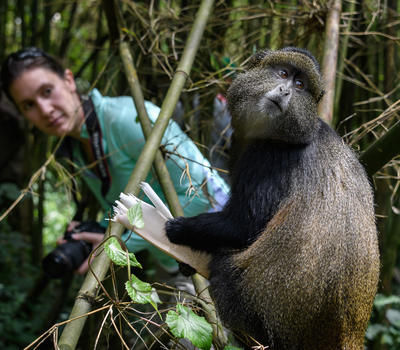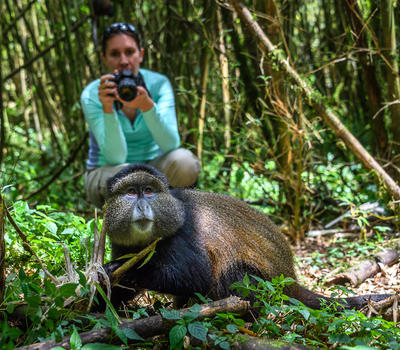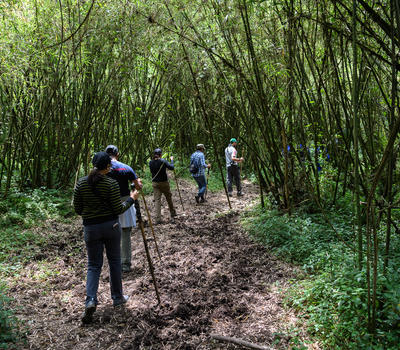 View this beautifully-coloured primate, which is endemic to the area and lives in groups of between 30 to 80 individuals in the Park's bamboo forest.
Show More
Show Less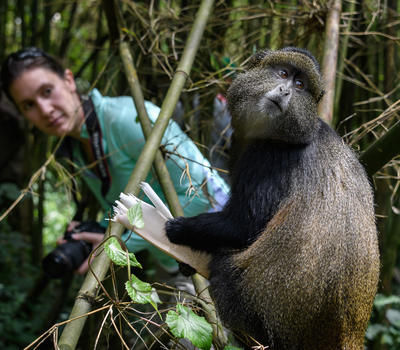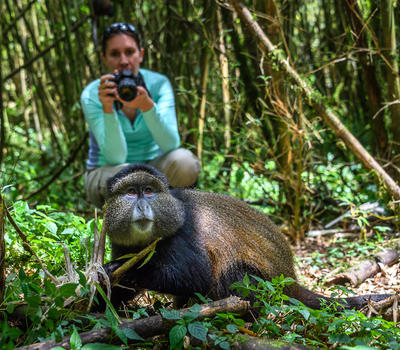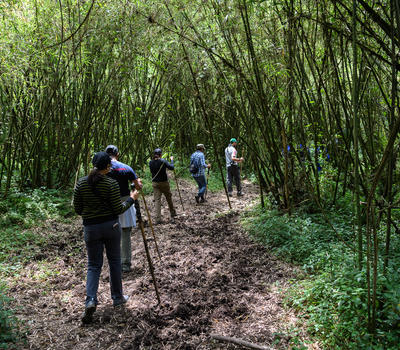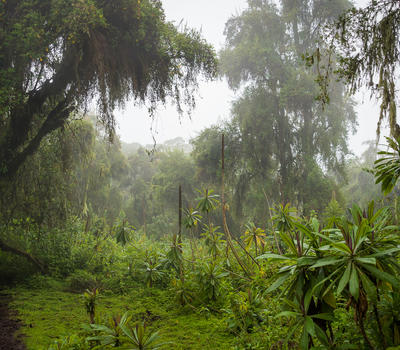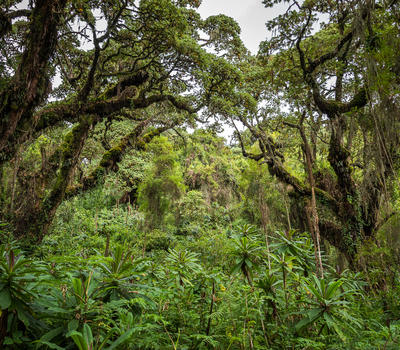 Guided Walks In Volcanoes National Park
A full-day guided hike to the summit of Mount Bisoke (3 711 metres) can be strenuous but is worth the effort, offering sweeping views of the rainforest and crater lake.
Show More
Show Less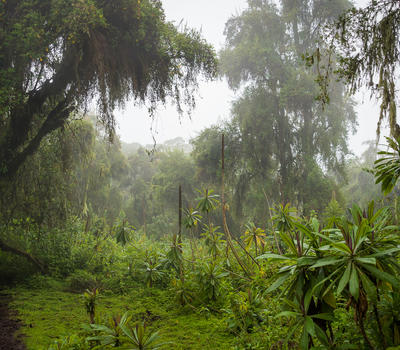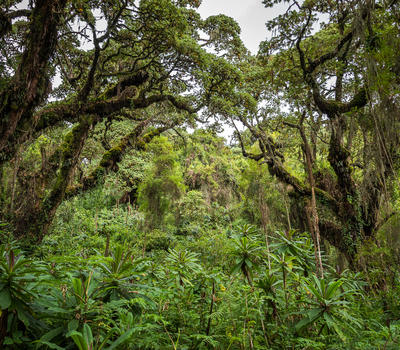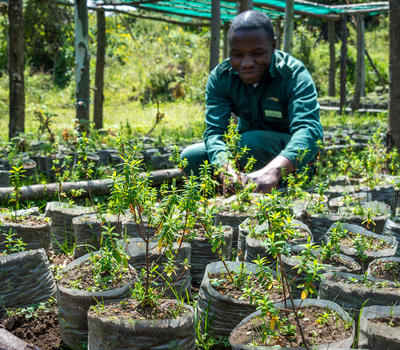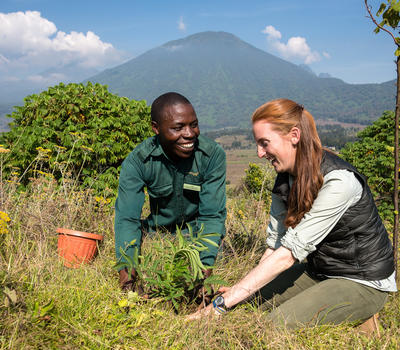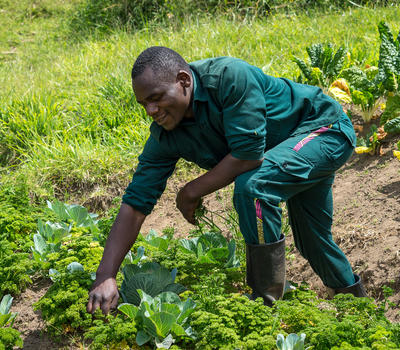 Nursery Visit and Tree Planting
Bisate's agronomist, Jean-Moise, will show you around his tree nursery and help you plant a sapling as part of our reforestation project. Includes a visit to the Bamboo Greenhouse to see our reforestation efforts.
Show More
Show Less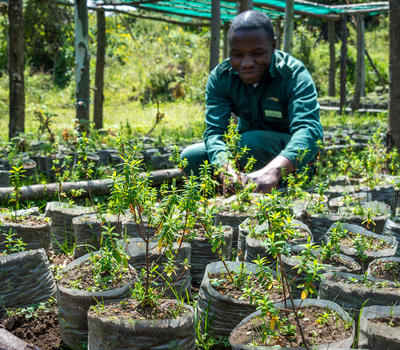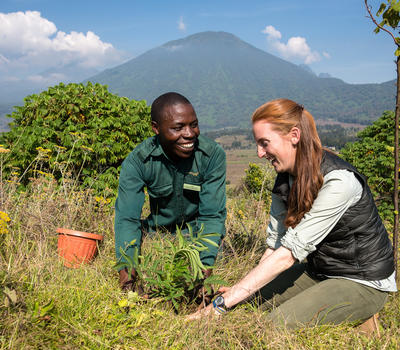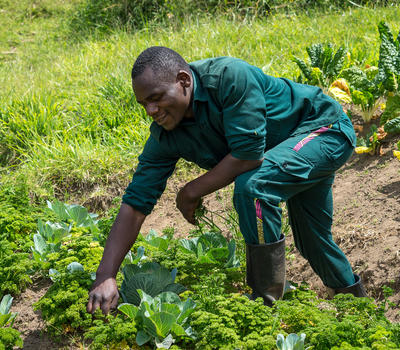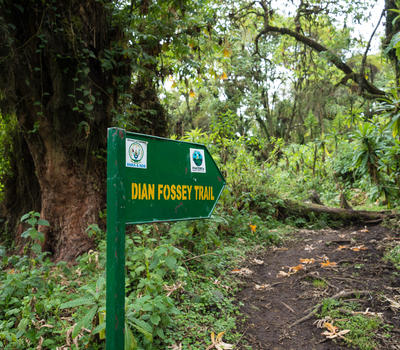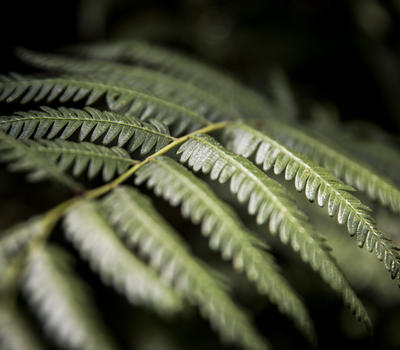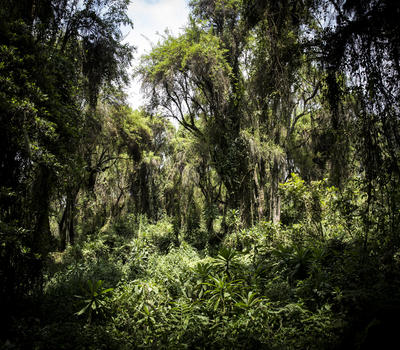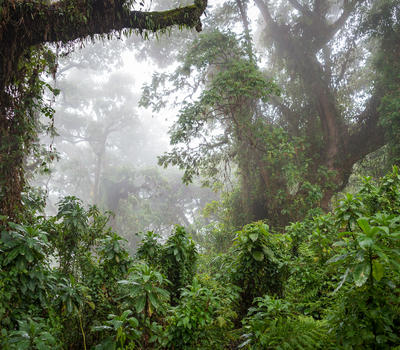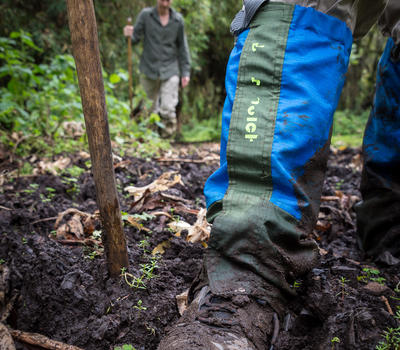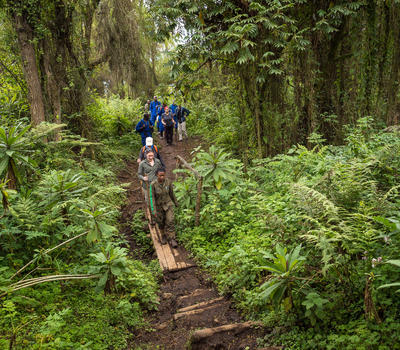 Hike To Dian Fossey's Grave & Karisoke
A spectacular, challenging hike to Dian Fossey's grave and the ruins of her Karisoke Research Centre, set in the saddle of Bisoke and Karisimbi volcanoes at an elevation of some 3 000 metres.
Show More
Show Less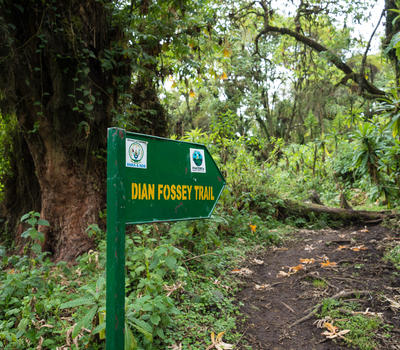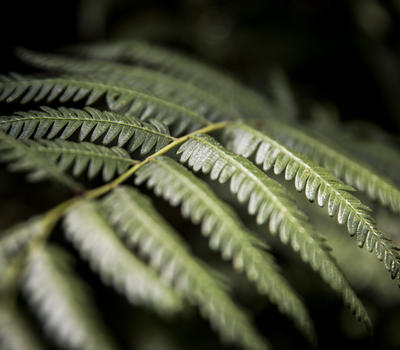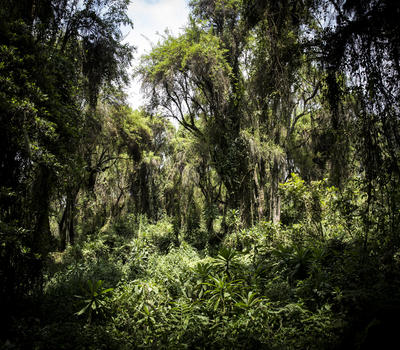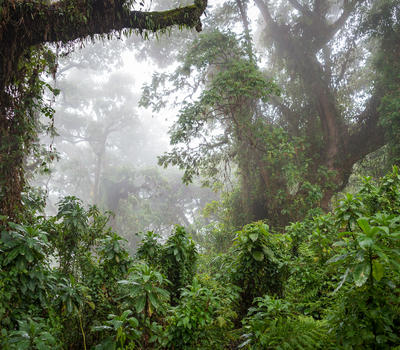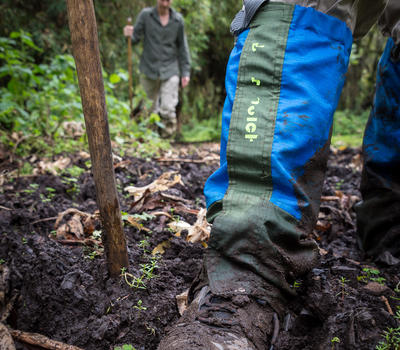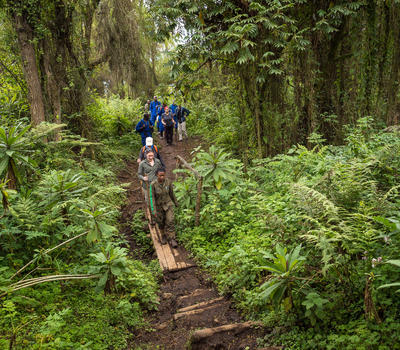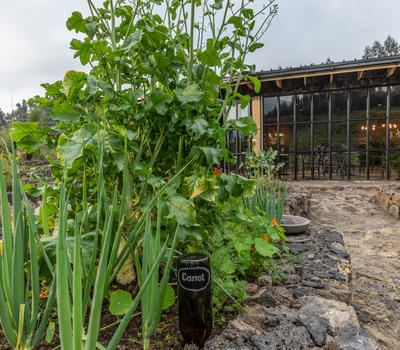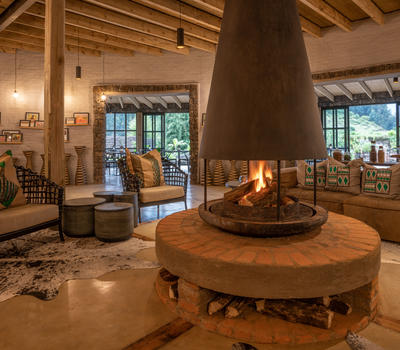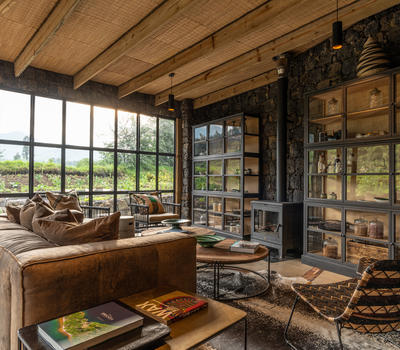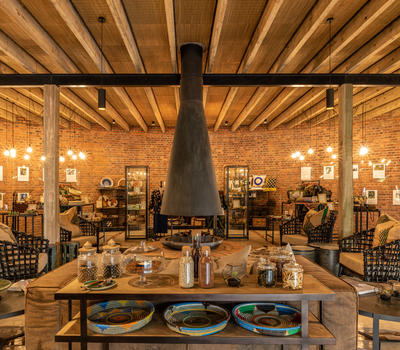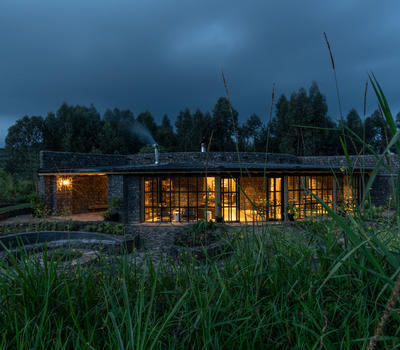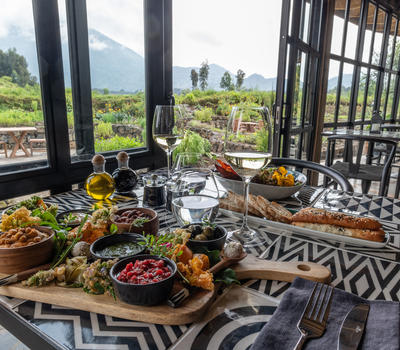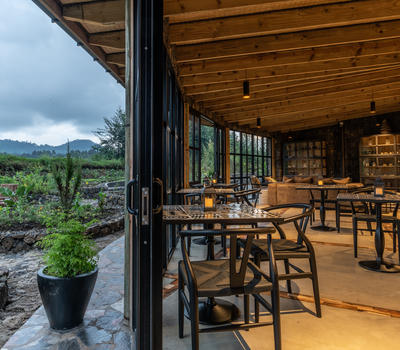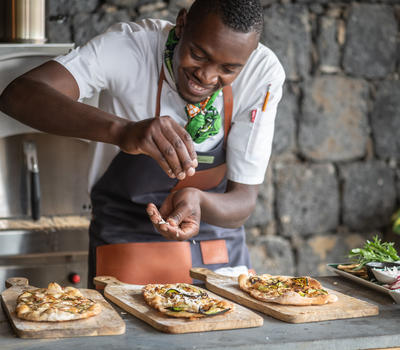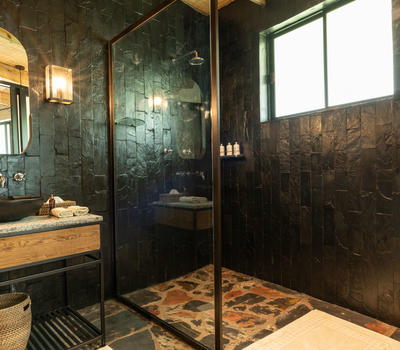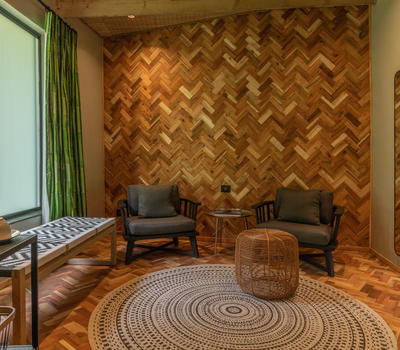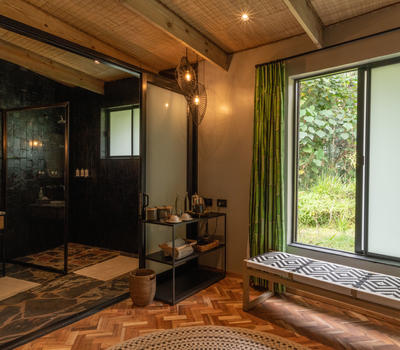 Bisate Kwanda accommodates early arrivals and later departures, providing more flexibility with transfers in and out of the lodge. Further enhancing our guest experience, the offering at Bisate Kwanda will allow guests to shower, change, have a light meal, visit the Bisate Boutique stocked with items from Rwanda (purchases at an additional cost), have a massage (treatments at an additional cost), or simply relax in the informal lounge with fireplace, while enjoying the sweeping views overlooking the organic vegetable garden and the reforestation efforts towards Volcanoes National Park.
Kwanda is a Kinyarwanda word meaning growth or expansion; a place to gather; a gift - all three of which perfectly sum up the day lounge's unique offering. Located close to the main lodge, tucked out of sight, Bisate Kwanda has local craftspeople to thank for its uniquely Rwandan flavour. From hand-tooled wooden utensils and food boards to delicate crockery, striking entrance floors and hallways, volcanic rock walls and facings, hand-woven baskets and placemats, and garden pots, everything has been designed and hand-crafted by Rwandans to create a truly authentic ambience.
Show More
Show Less