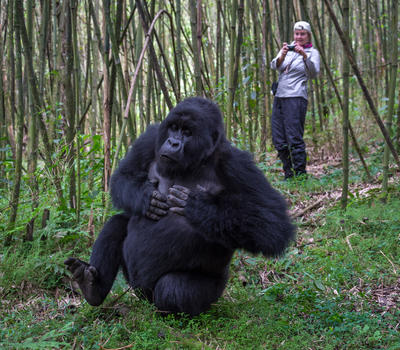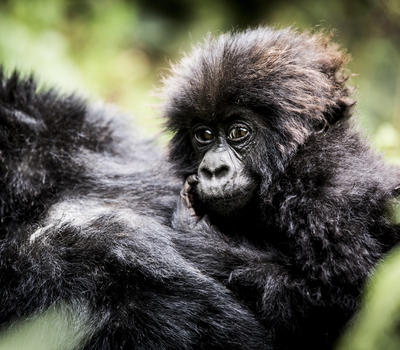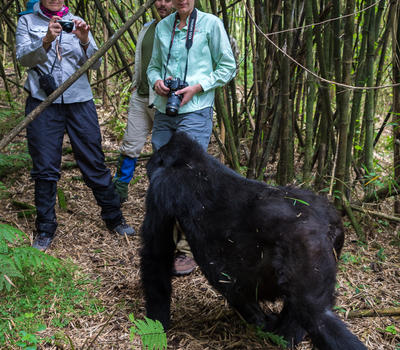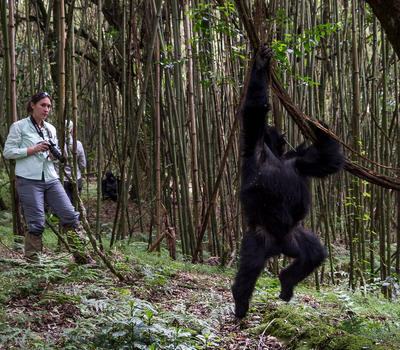 Bisate Lodge – Gorilla Trekking
The legendary Virunga Mountains in the north-east are home to volcanoes, swathes of cloud forest and half the world's total population of Critically Endangered mountain gorillas. The primates of Rwanda are unparalleled, and Bisate Lodge is the perfect base for mountain gorilla trekking. This thrilling excursion takes place from Volcanoes National Park headquarters where guests are allocated to one of the twelve habituated gorilla families for a one-hour awe-inspiring encounter.
Show More
Show Less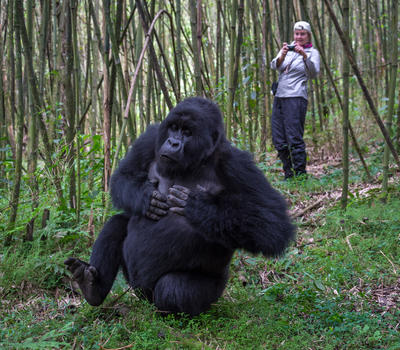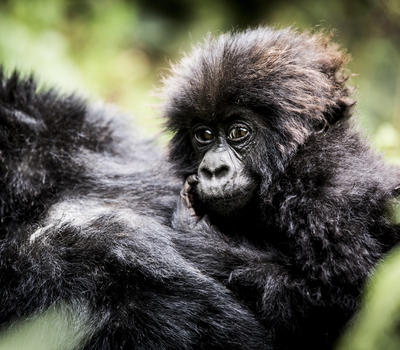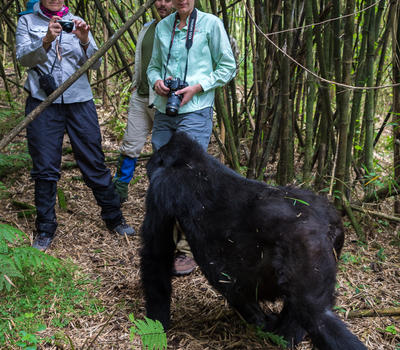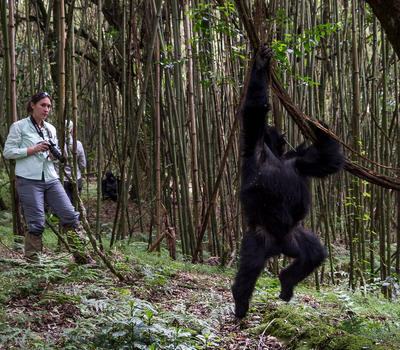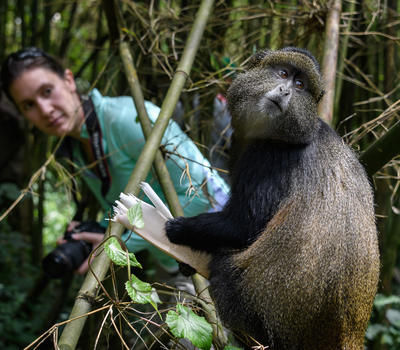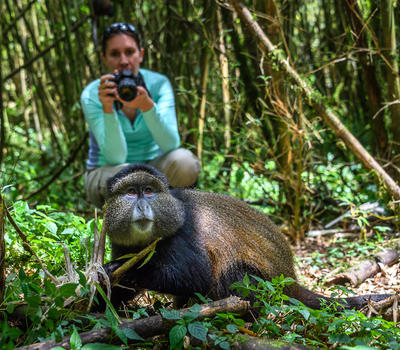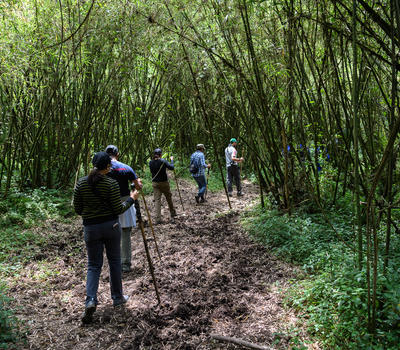 Bisate Lodge – Golden Monkey Trekking
View this beautifully-coloured primate, which is endemic to the area and lives in groups of between 30 to 80 individuals in the Park's bamboo forest.
Show More
Show Less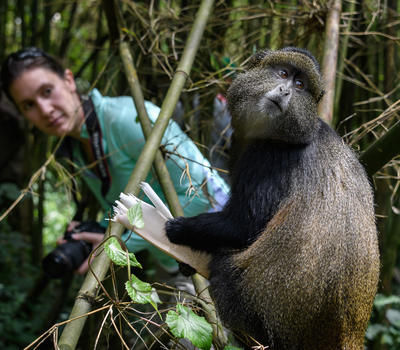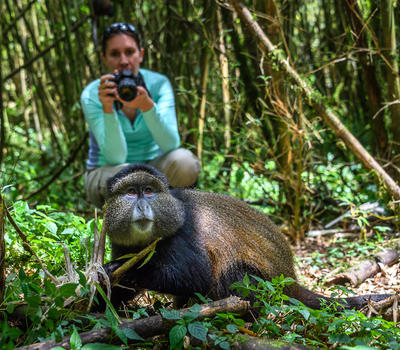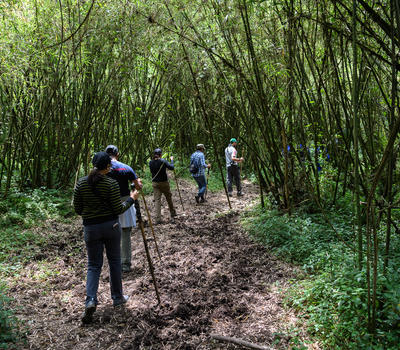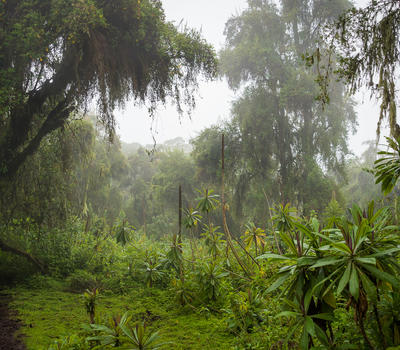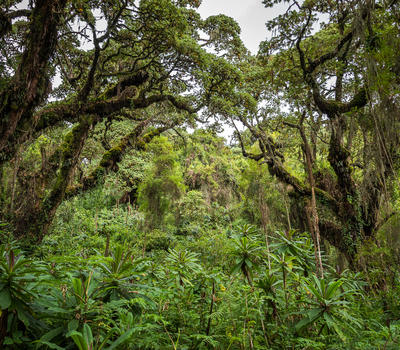 Bisate Lodge – Guided Walks In Volcanoes National Park
Set on the edge of Volcanoes National Park, and an easy drive to the park gate, Bisate is located in a vantage point that feels part of the park, offering breathtaking views of six volcanoes, including Bisoke, Karisimbi and Mikeno.
A full-day guided hike to the summit of Mount Bisoke (3 711 metres) can be strenuous, however, is well worth the effort, offering sweeping views of the rainforest and crater lake. Explore the diversity of habitats, and visibly discover the flourishing wildlife.
Show More
Show Less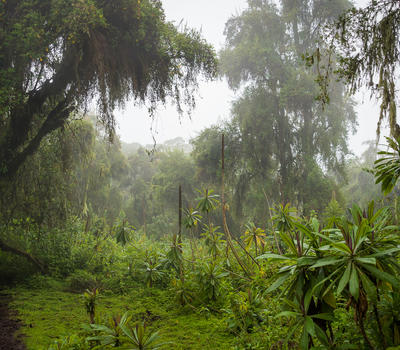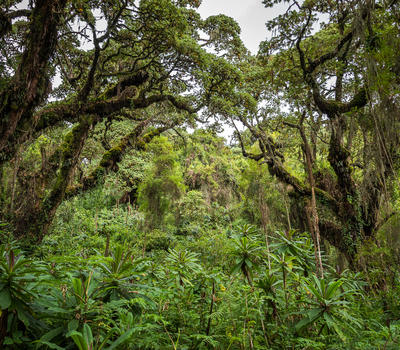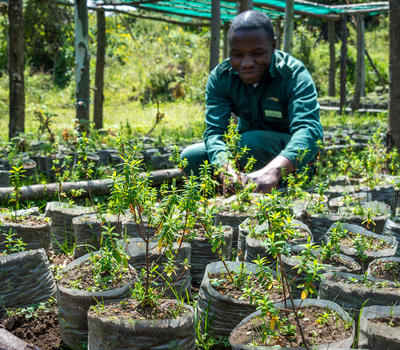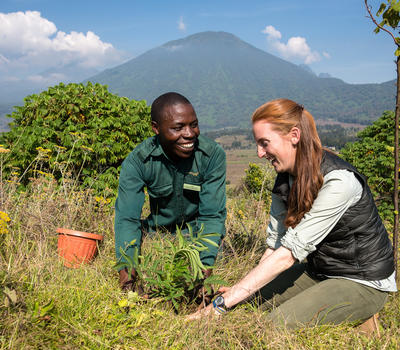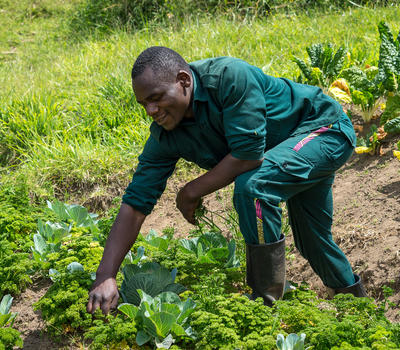 Bisate Lodge – Nursery Visit & Tree Planting
One of the Bisate agronomists will show you around the tree nursery and help you plant a sapling as part of our visionary reforestation project. Includes a visit to the Bamboo Greenhouse to see our greater indigenous tree nursery efforts.
Show More
Show Less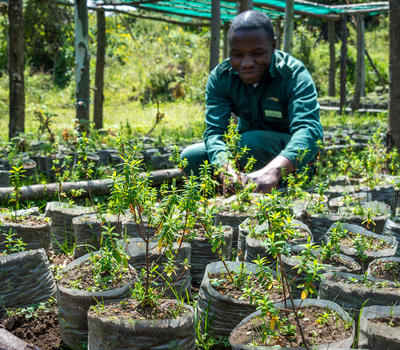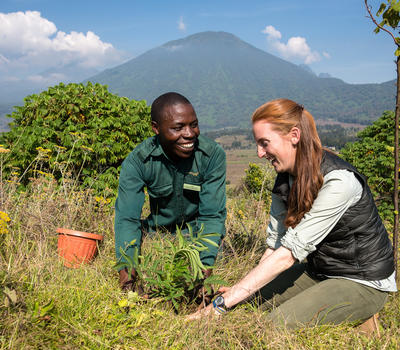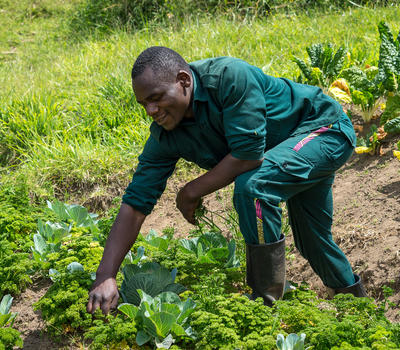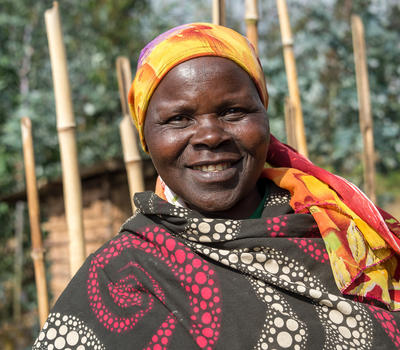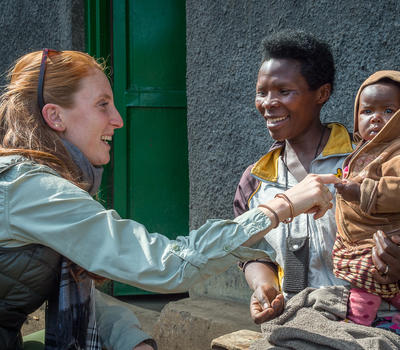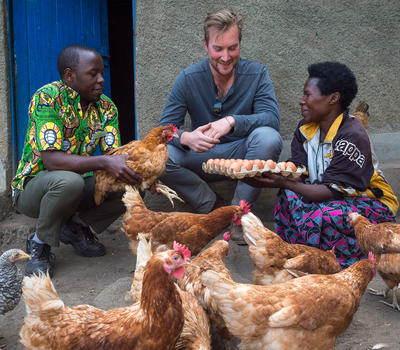 Bisate Lodge – Meet The Community
Guided visit to the nearby community and members of the cooperative, including the farmers who cultivate and sell their vegetables to Bisate Lodge.
Show More
Show Less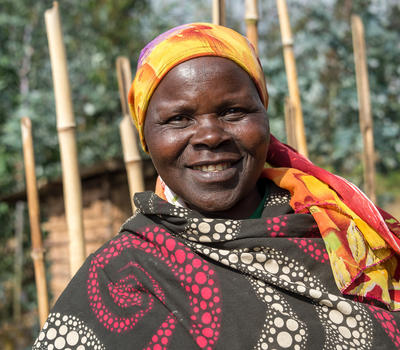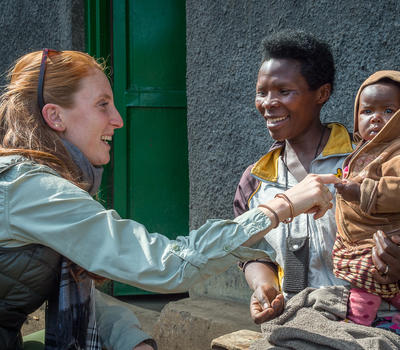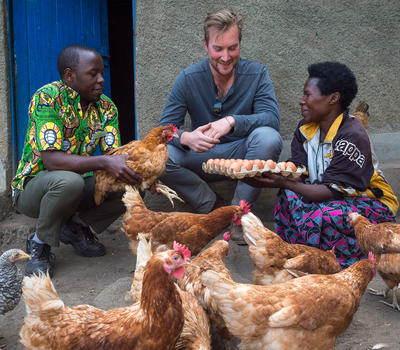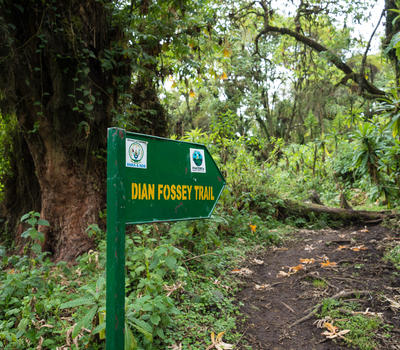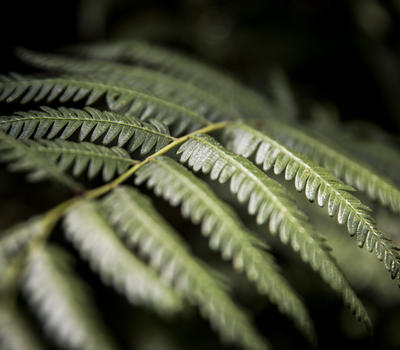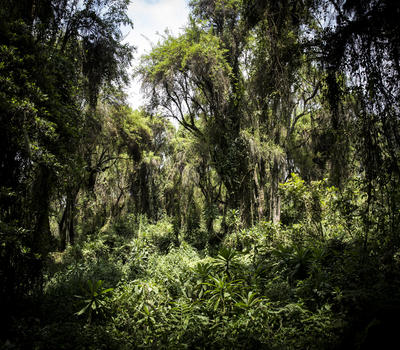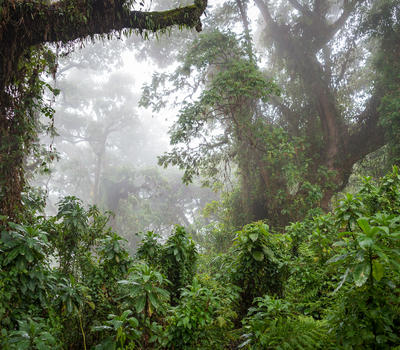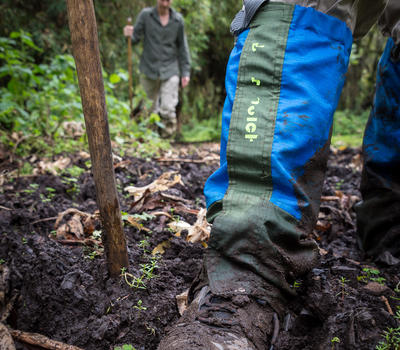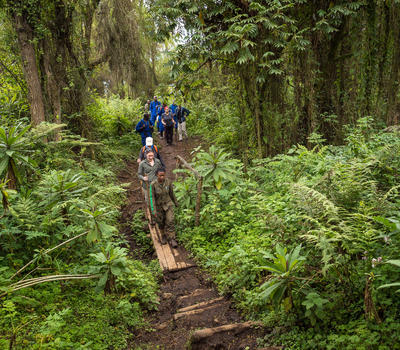 Bisate Lodge – Hike To Dian Fossey's Grave & Karisoke
A spectacular, challenging hike to Dian Fossey's burial site and the ruins of her Karisoke Research Centre, set in the saddle of Bisoke and Karisimbi volcanoes at an elevation of some 3 000 metres.
Show More
Show Less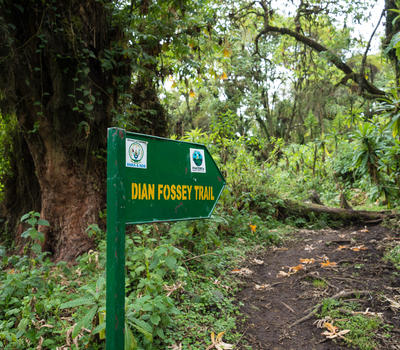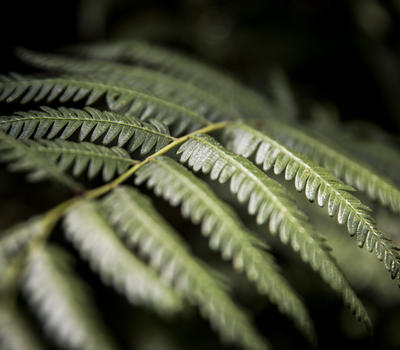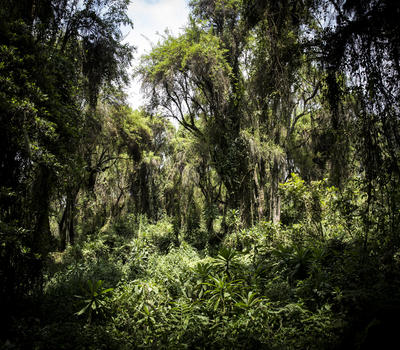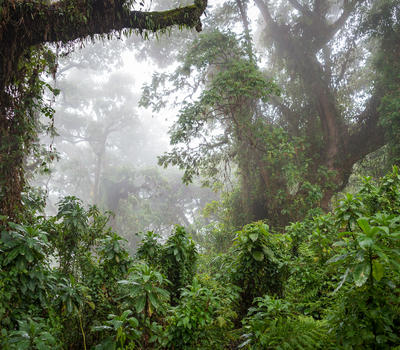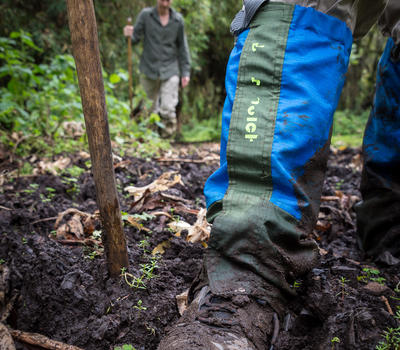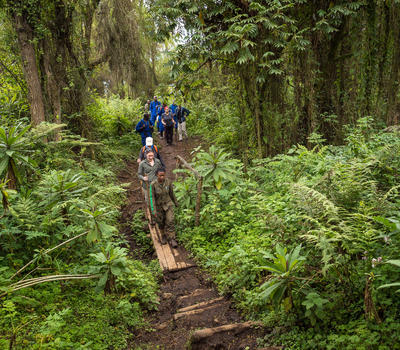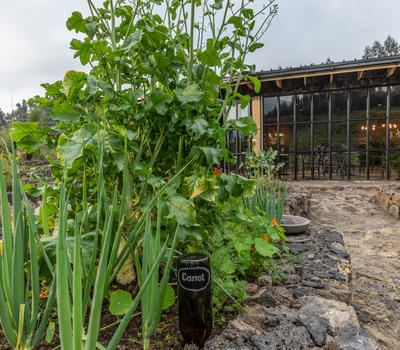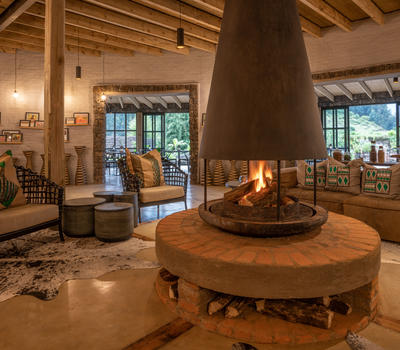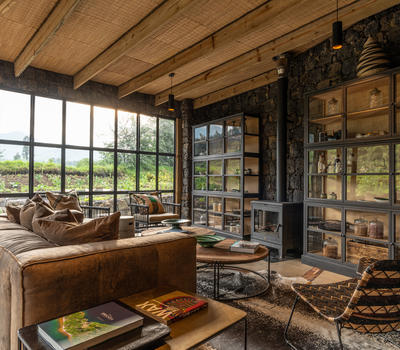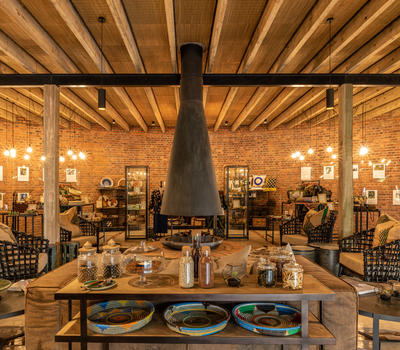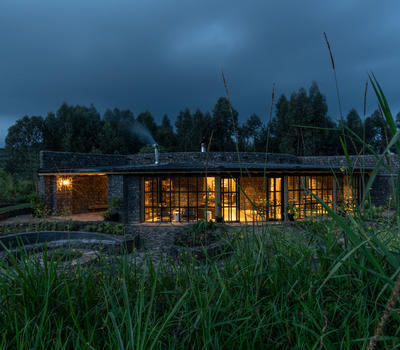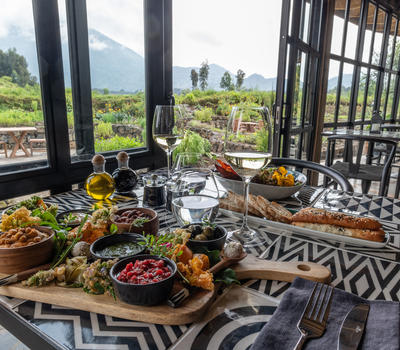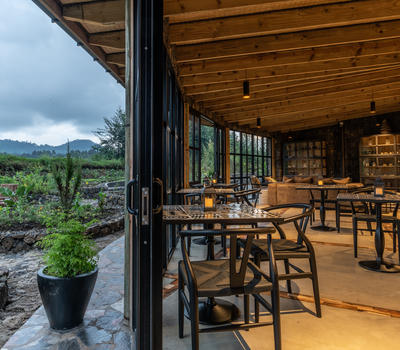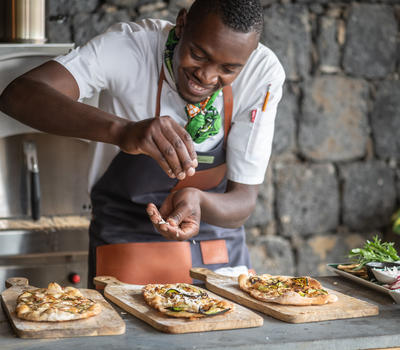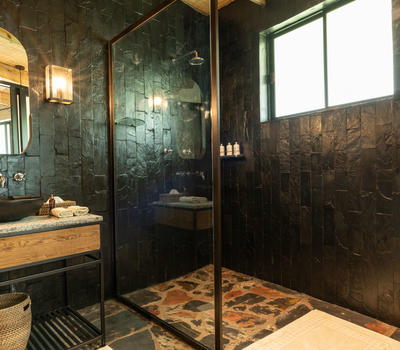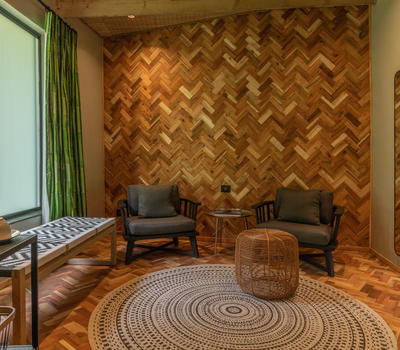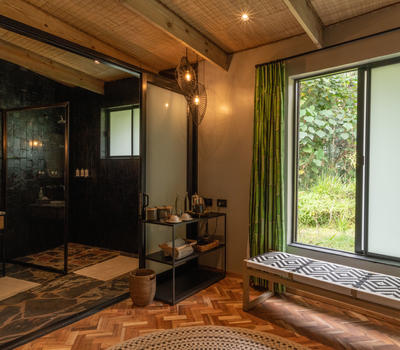 Bisate Lodge – Bisate Kwanda Offering
Bisate Kwanda accommodates early arrivals and later departures, providing more flexibility with transfers in and out of the lodge. Further enhancing our guest experience, the offering at Bisate Kwanda will allow guests to shower, change, have a light meal, visit the Bisate Boutique stocked with items from Rwanda (purchases at an additional cost), have a massage (treatments at an additional cost), or simply relax in the informal lounge with fireplace, while enjoying the sweeping views overlooking the organic vegetable garden and the reforestation efforts towards Volcanoes National Park.
Kwanda is a Kinyarwanda word meaning growth or expansion; a place to gather; a gift – all three of which perfectly sum up the day lounge's unique offering. Located close to the main lodge, tucked out of sight, Bisate Kwanda has local craftspeople to thank for its uniquely Rwandan flavour. From hand-tooled wooden utensils and food boards to delicate crockery, striking entrance floors and hallways, volcanic rock walls and facings, hand-woven baskets and placemats, and garden pots, everything has been designed and hand-crafted by Rwandans to create a truly authentic ambience.
Show More
Show Less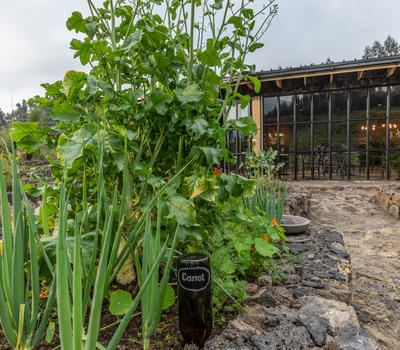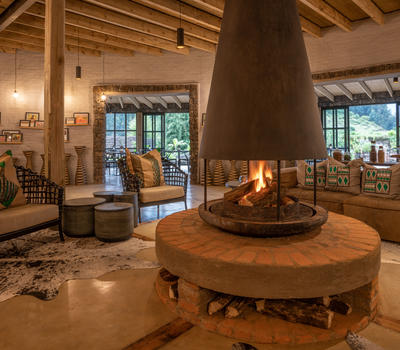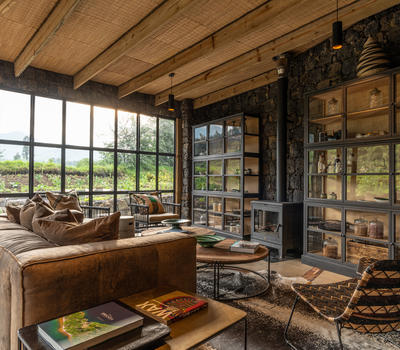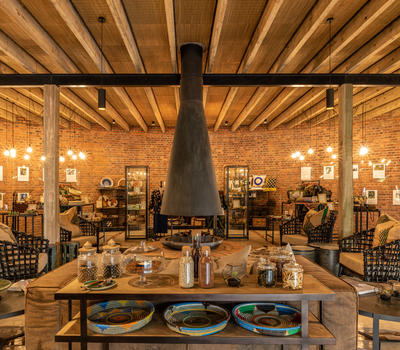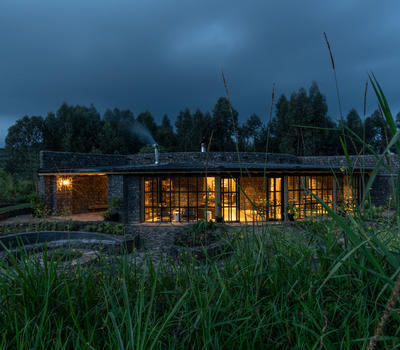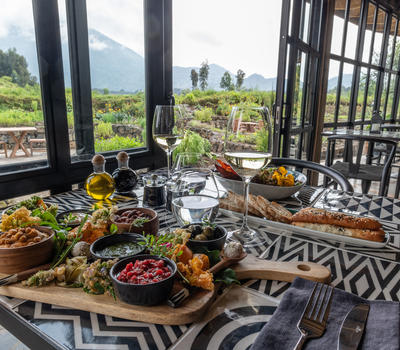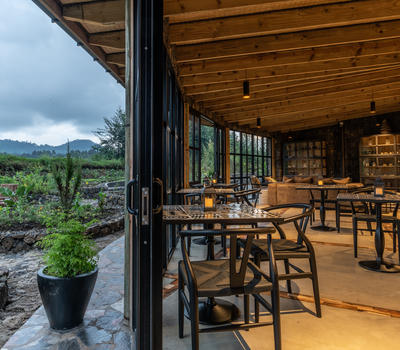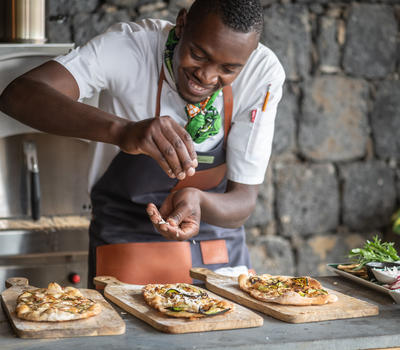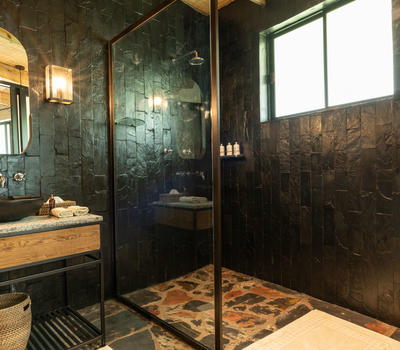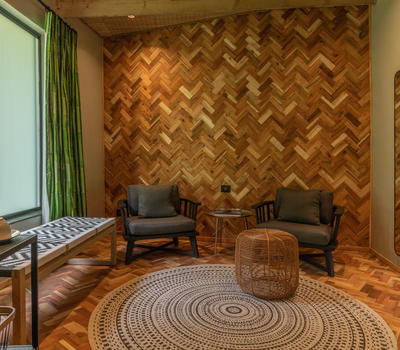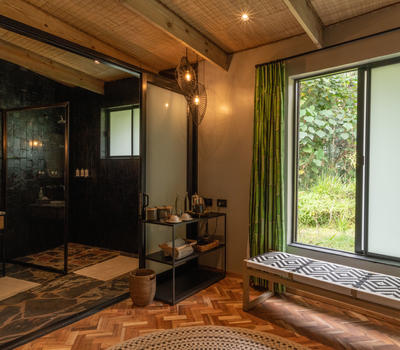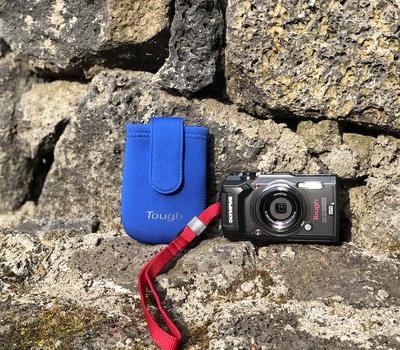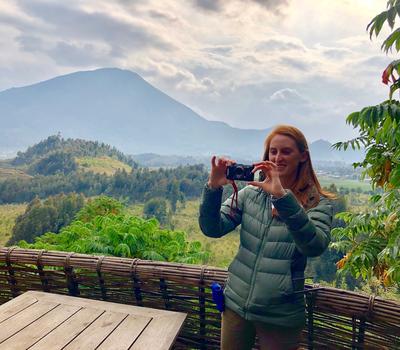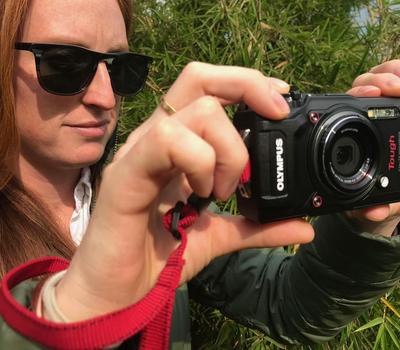 Bisate Lodge – Wilderness & Olympus, A Visionary Partnership *
Wilderness and Olympus have joined forces to use their high-end services and combined passion for wildlife photography to ensure the ongoing conservation and protection of Africa's remote wilderness areas, whilst contributing to the empowerment of local people through conservation education.
We are proud to partner with a like-minded company like Olympus. Together we not only share a love of wildlife photography, we hold a similar set of values and ideals about making a bigger, positive impact on the world and our place in it.
The Olympus Tough TG-5 camera is the ultimate partner for the most challenging adventures, like gorilla trekking or any other activities in Volcanoes National Park. The Olympus Tough! Camera is waterproof, shockproof, crushproof, freeze proof, and dustproof for adventure travels. It features 4K video and RAW capture for the perfect pictures, and videos, whilst exploring. The waterproof performance allows one to take the best pictures in the rainforest, and the camera is robust with an interior protective structure. The cameras ability to deal with low light is key to a great image of the gorillas, and other wildlife in their natural habitat. The camera is lightweight and easy to operate, ideal for hiking or to use during a community village visit at Bisate.
* Olympus Photo Hub experience dependent on camera availability.
Show More
Show Less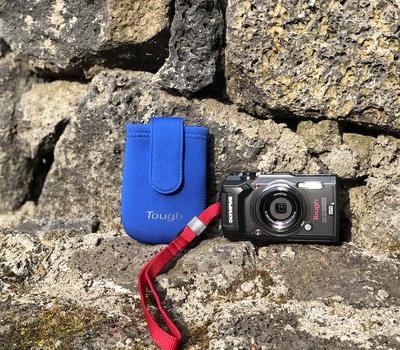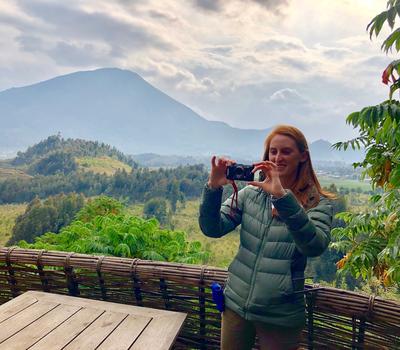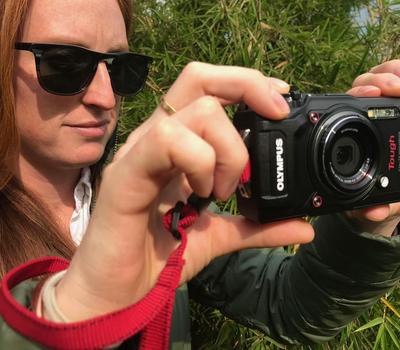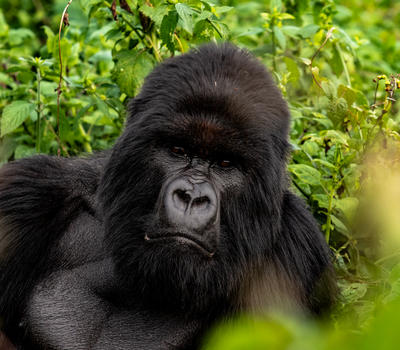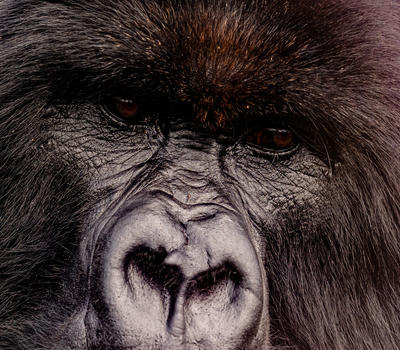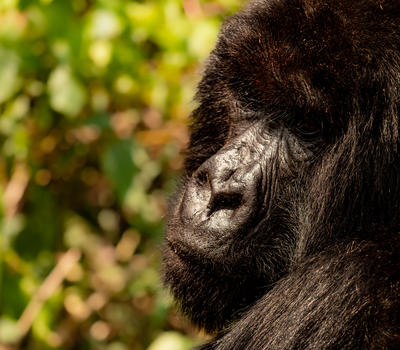 Bisate Lodge – The Ellen DeGeneres Campus Of The Dian Fossey Gorilla Fund *
Established in 1967, the Dian Fossey Gorilla Fund works to protect and study gorillas, and their habitats, as well as to empower people who live near their forest home. With a team of hundreds working in Rwanda and the DRC, the Fossey Fund is the world's longest-running and largest organisation dedicated entirely to gorilla conservation.
In 2022, the organisation moved to its first permanent, purpose built home, the Ellen DeGeneres Campus of the Dian Fossey Gorilla Fund. Nestled in a beautiful, reforested landscape near the Volcanoes National Park it is worth visiting, with a stop at the campus easy to add during a stay at Bisate or Sabyinyo Silverback Lodge.
https://gorillafund.org/ellencampus/
* No additional costs besides the entrance fee, and may be experienced either on arrival or departure, or in the afternoon after gorilla trekking.
Show More
Show Less