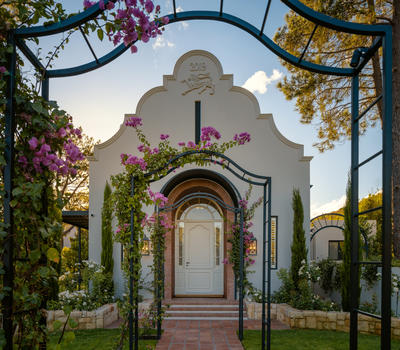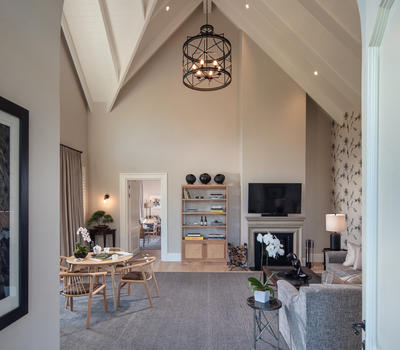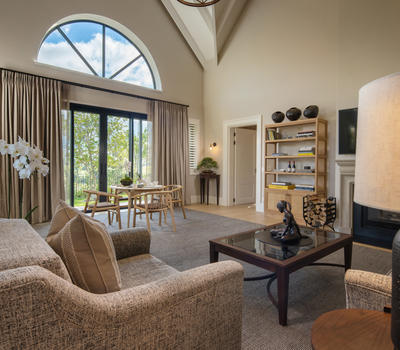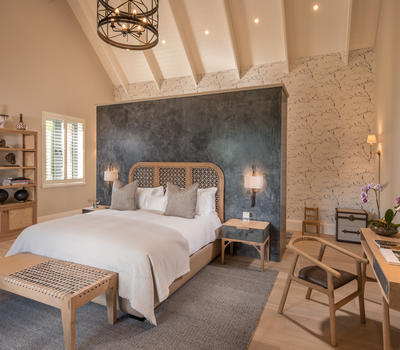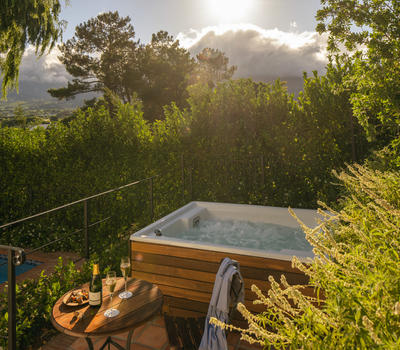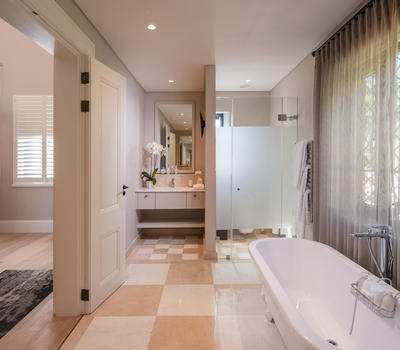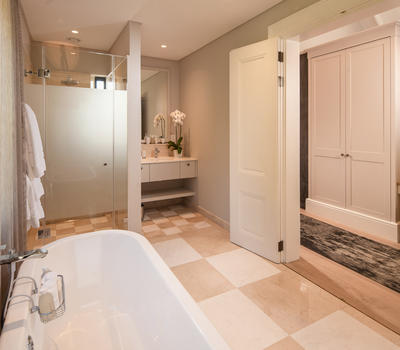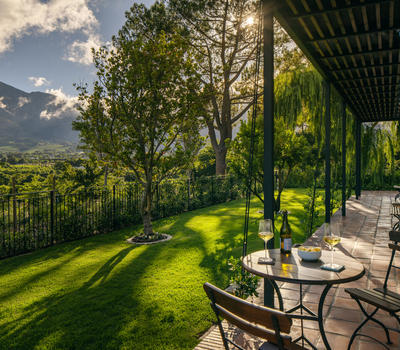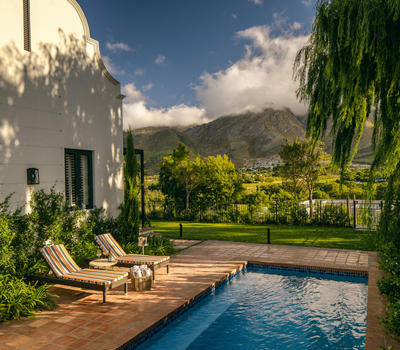 True to the ethos of Leeu Collection, the Fynbosch Cottage highlights attention to detail, landscaping, luxury fittings, fabrics, and finishes, perfectly combined with exceptional views and private outdoor spaces, to ensure a breath-taking home away from home experience. Surrounded with acres of vineyards and nestled against the slopes of the Dassenberg Mountain, the Fynbosch Cottage is a perfect Winelands getaway; including a landscaped private garden, sparkling plunge pool, outdoor hot tub and timber pergola veranda from which to soak up the dramatic views of this internationally renowned Cape Winelands valley. At a size of 118m²/ 1275ft², perfectly positioned on Leeu Estates (with private parking at the entrance to your cottage). To top it all a dedicated butler for the duration of your stay on our secure estate, the Fynbosch Cottage is truly an epicurean destination.
Show More
Show Less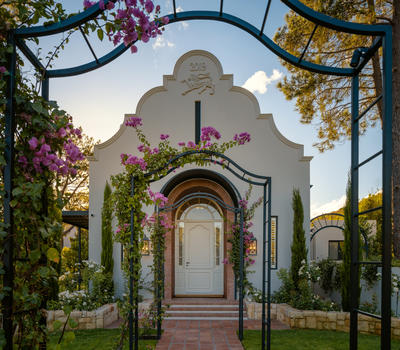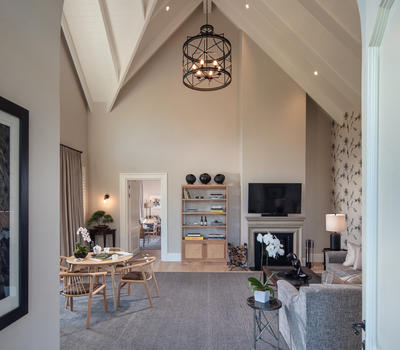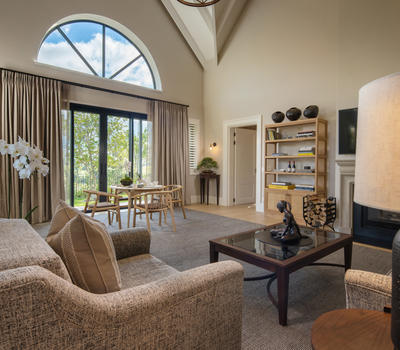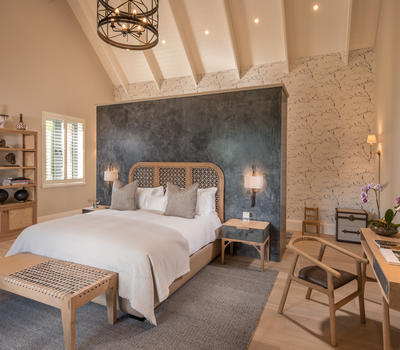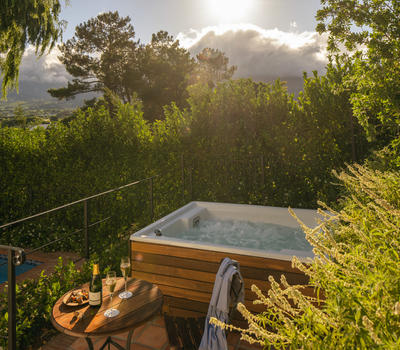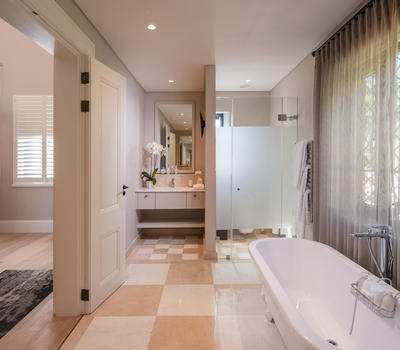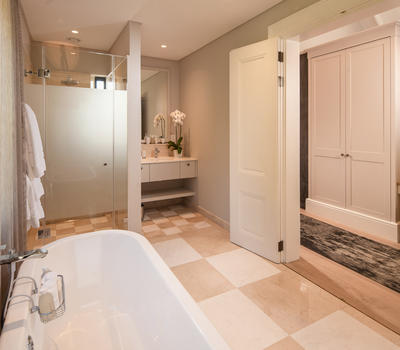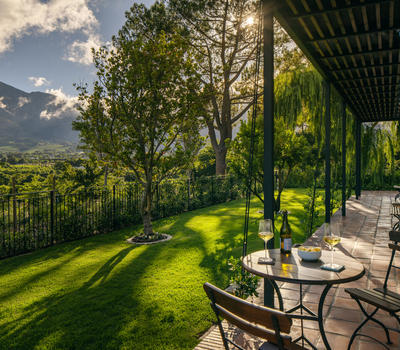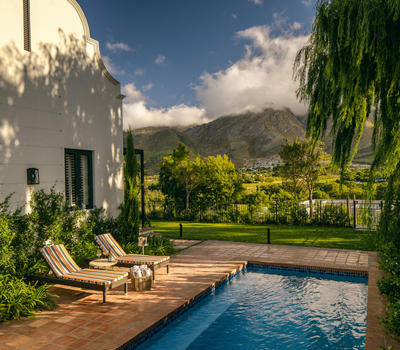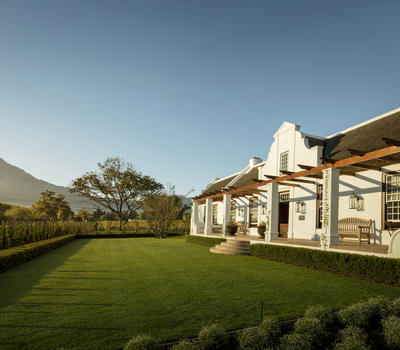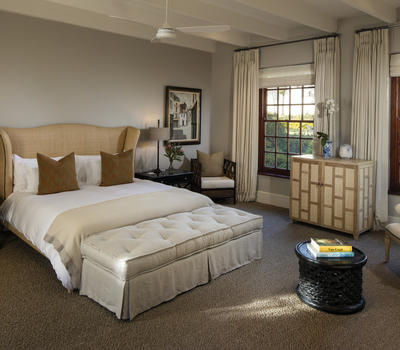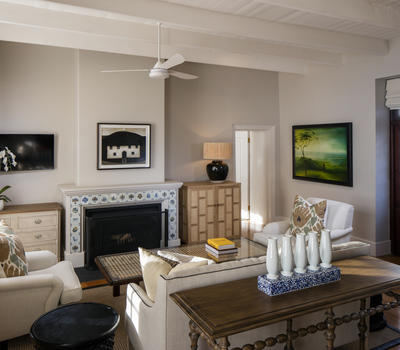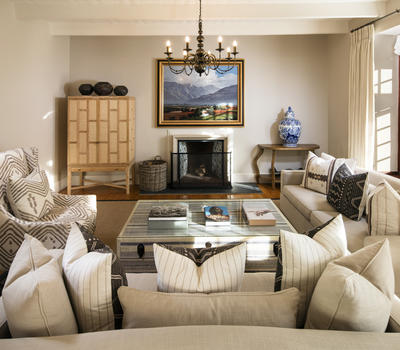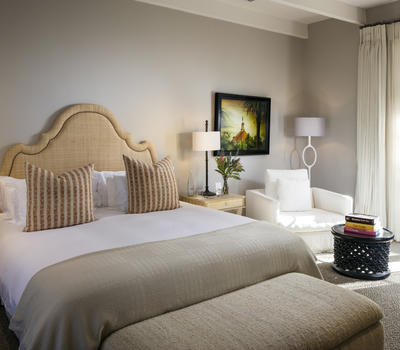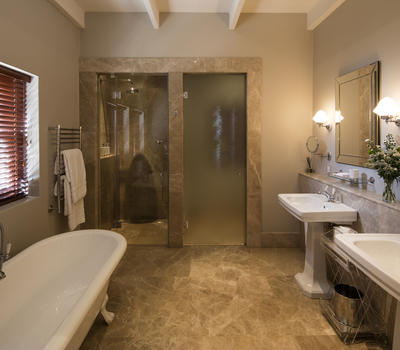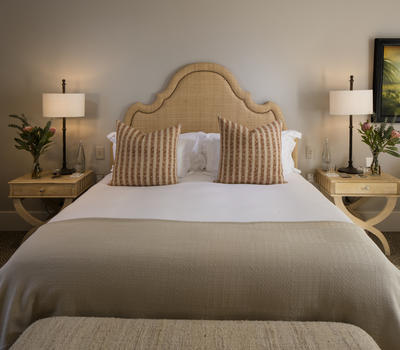 An average size of 419m², Max House is housed in an original gabled building that reflects its Cape Dutch heritage and is surrounded by vineyards. It has a courtyard with a private garden and comprises an Executive Suite, two Classic rooms, a living room with a fireplace, a dining room, a pantry and a kitchen.
Show More
Show Less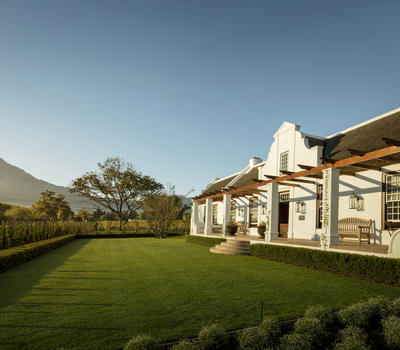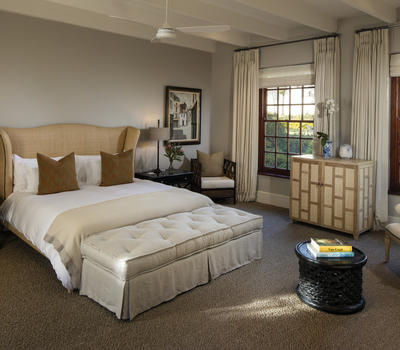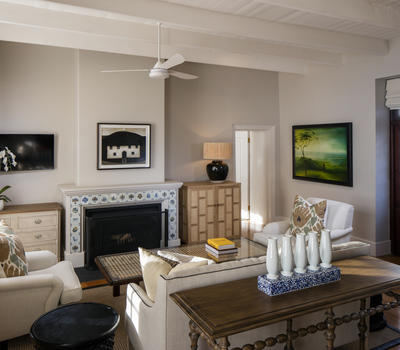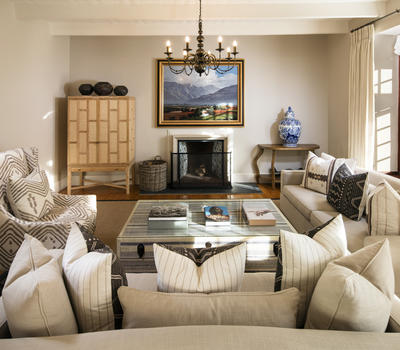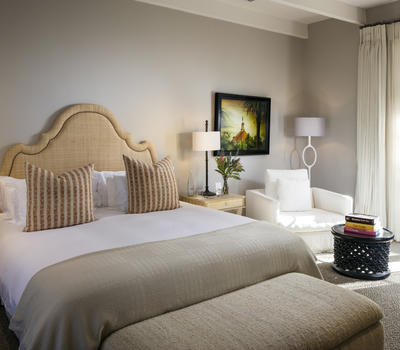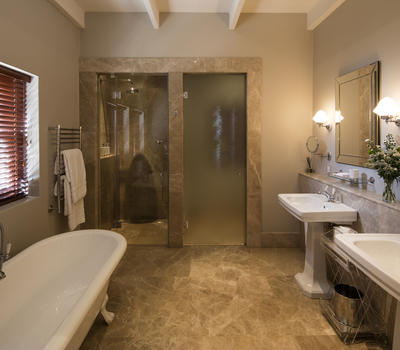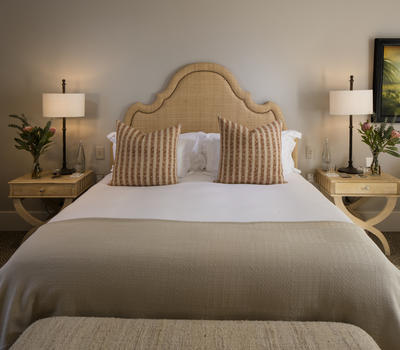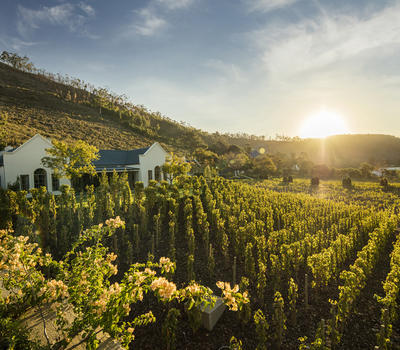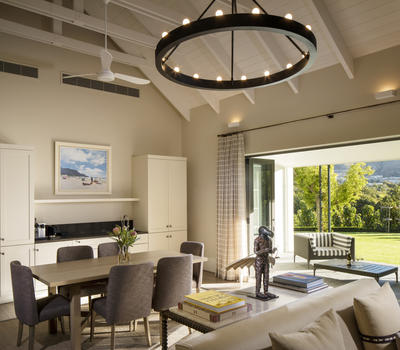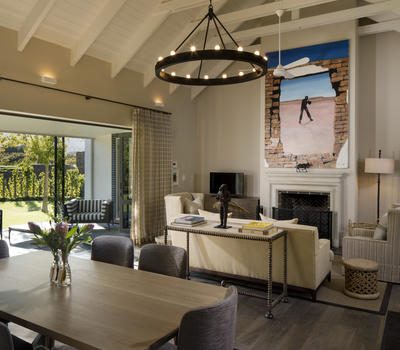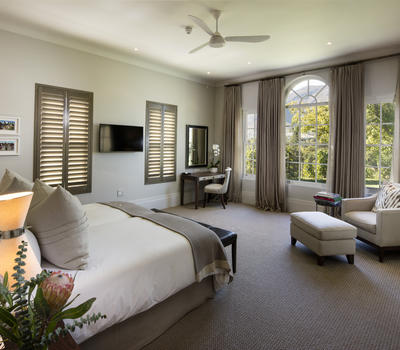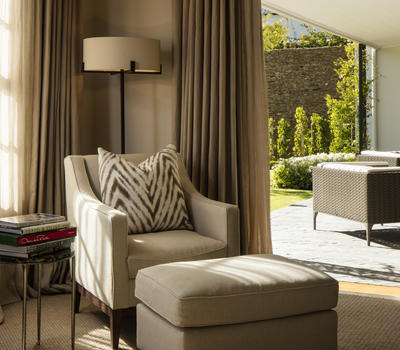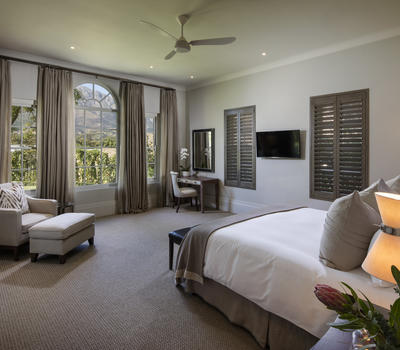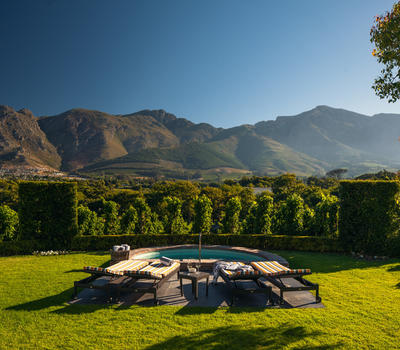 An average size of 164m², Vineyard Cottage is surrounded by vineyards and offers easy access to the Leeu Spa & Gym and its 15-metre swimming pool, and affords views of the manicured gardens and a mountain backdrop. This cottage houses two Deluxe Rooms.
Show More
Show Less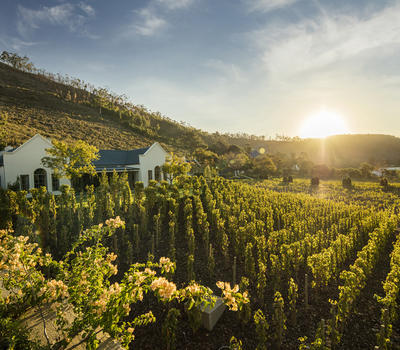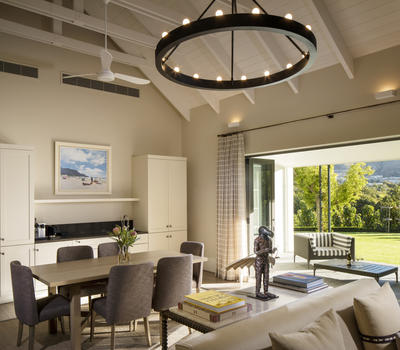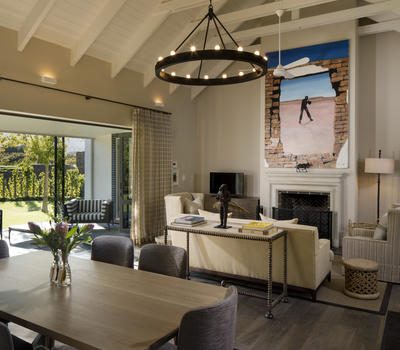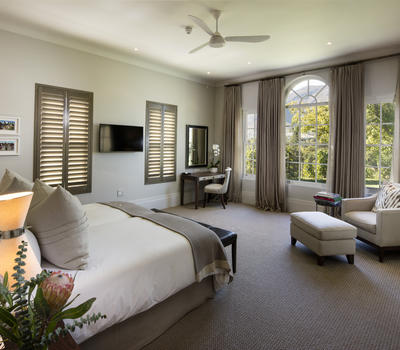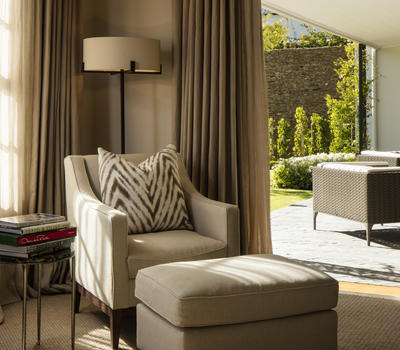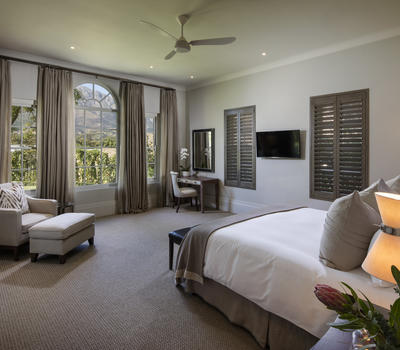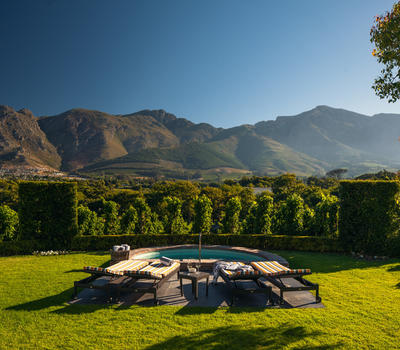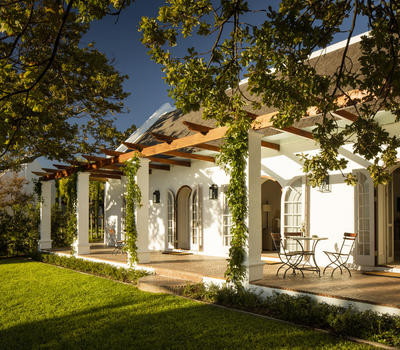 An average size of 354m² and housed in the original cellar, this heritage building enjoys views of the manicured gardens and vineyards. It comprises an Executive Suite with terrace and a Deluxe room, two terraces leading off the living room which has a fireplace, a pantry, and access to a private garden with a lawn.
Show More
Show Less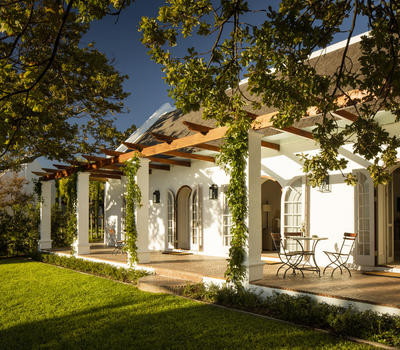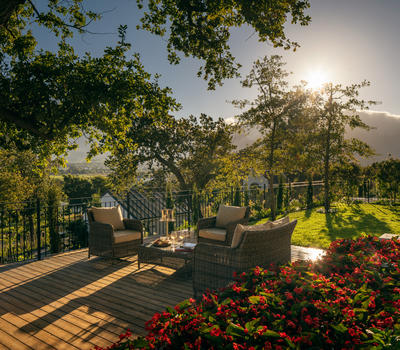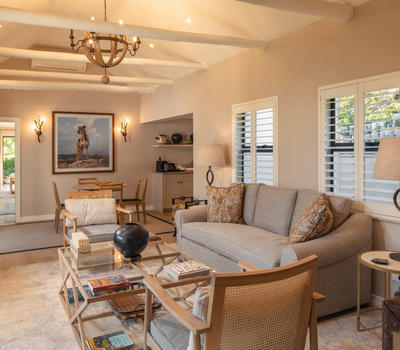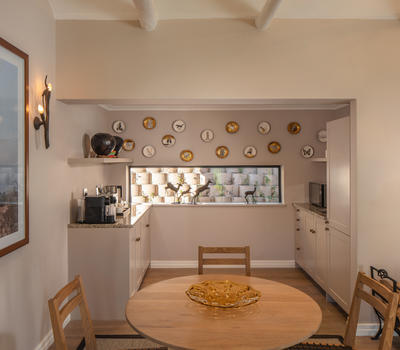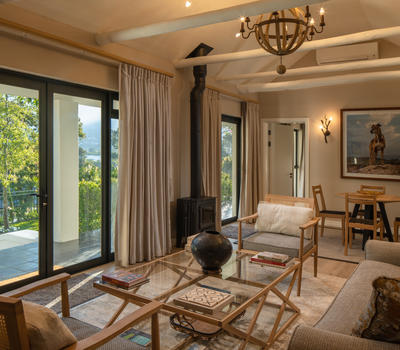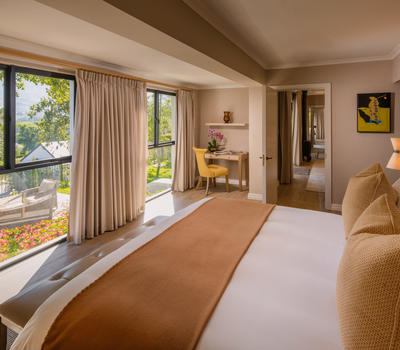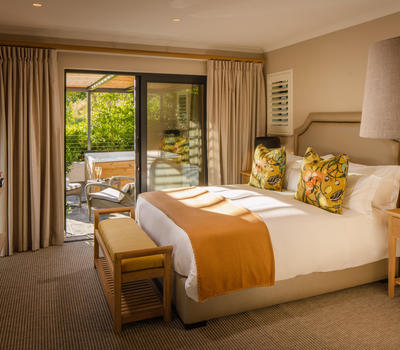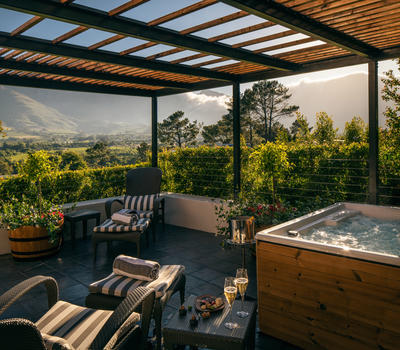 The latest addition to Leeu Estates; The Oaks, offers privacy, luxurious interiors and unparalleled views of the Franschhoek Valley and is the perfect family getaway. Drive through the secure estate to a private parking bay at the entrance to the cottage, surrounded by vineyards, bottle brush and local flora. At a size of 98m²/1020ft² The Oaks comprises of two Studio rooms, comfortable lounge area, hot tub and a large terrace garden to soak up the astounding views from your private escape on Leeu Estates.
Show More
Show Less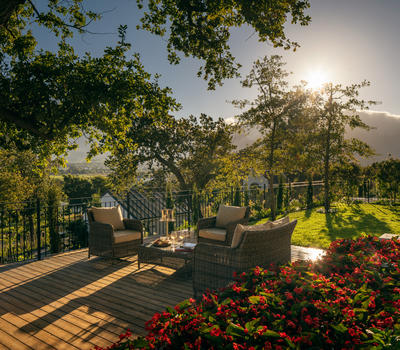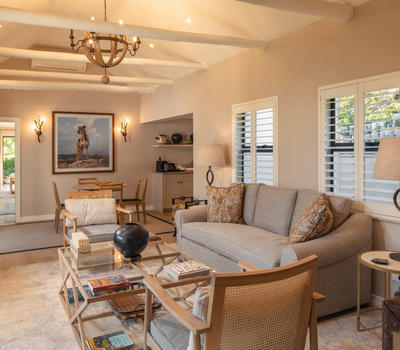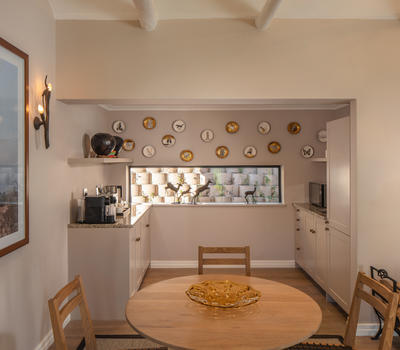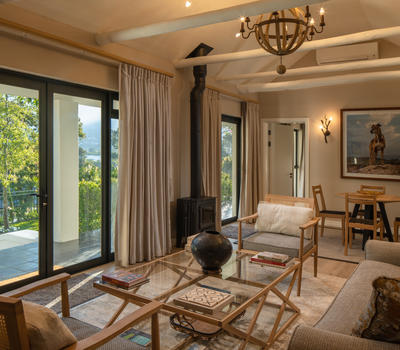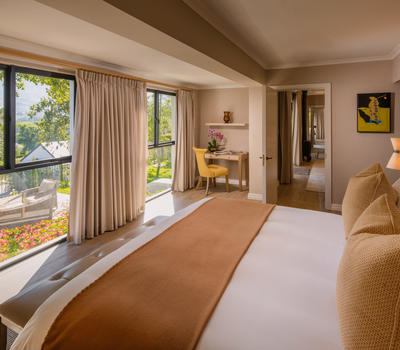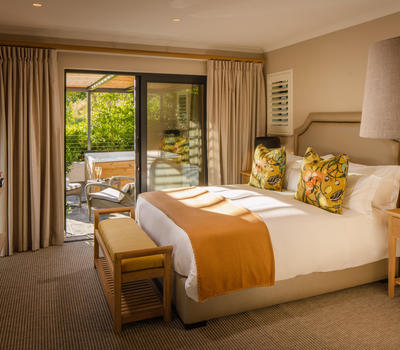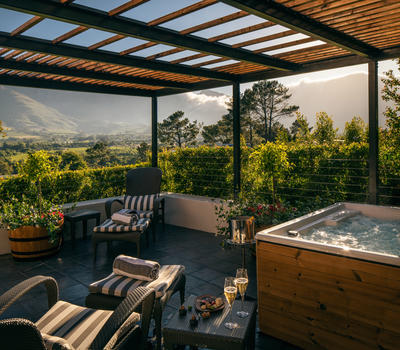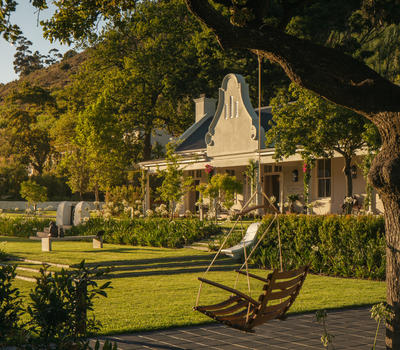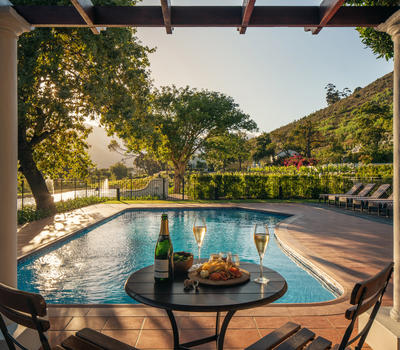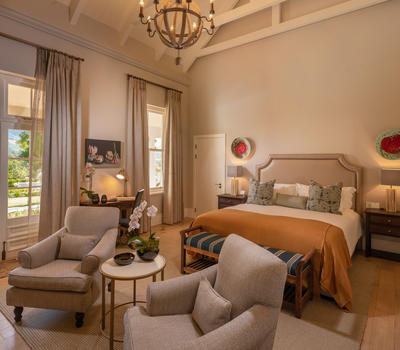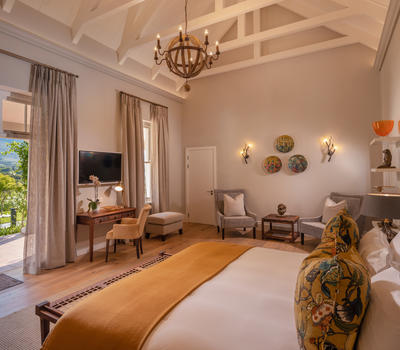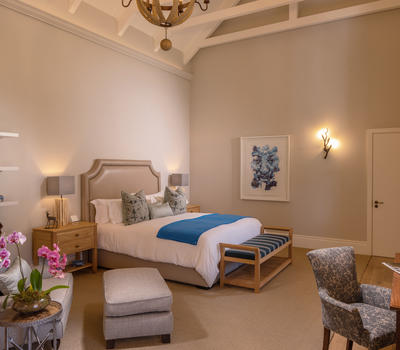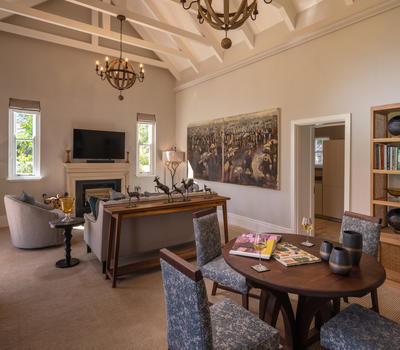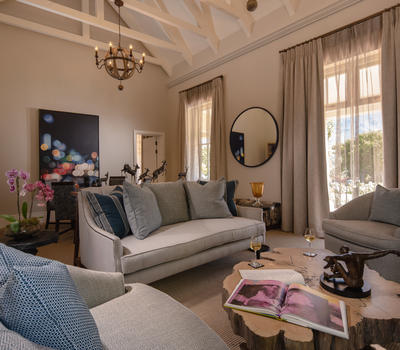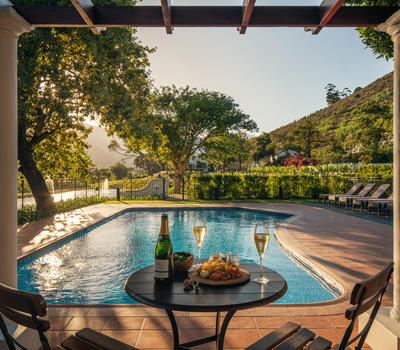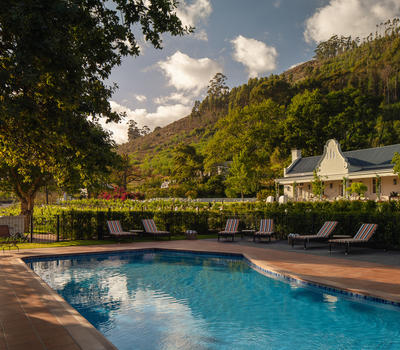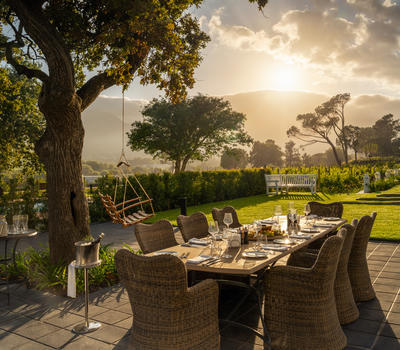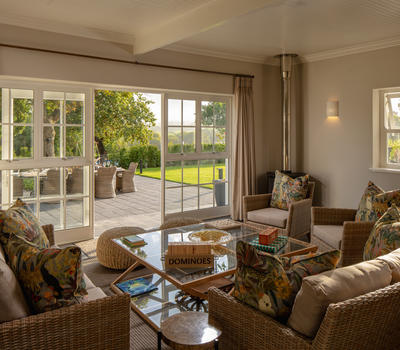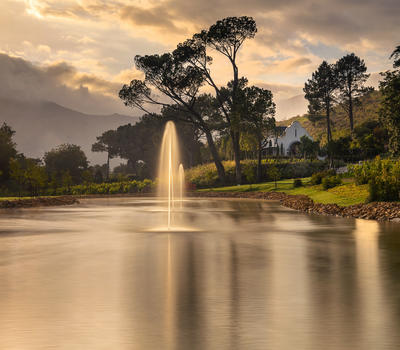 Protea House is situated above one of the earthen dams on Leeu Estates, surrounded by natural Fynbosch and acres of vines, resting against the slopes of Dassenberg Mountain. At a size of 206m²/2220ft² with enchanting views of the Franschhoek Valley and surrounding mountains, this private getaway comprises of an Executive Suite with Terrace, a Deluxe room and Classic room. Protea House offers an inviting open-plan lounge area, pantry, its own pool and pool house (31m²/335ft²) as well as a dedicated braai (a truly South African version of a 'barbecue') area. The combination of luxury and refined living combined with inviting outdoor areas, ensures a welcoming homely space where guests can relax and enjoy true South African hospitality. Protea House offers private parking.
Show More
Show Less