Delaire Graff Lodges & Spa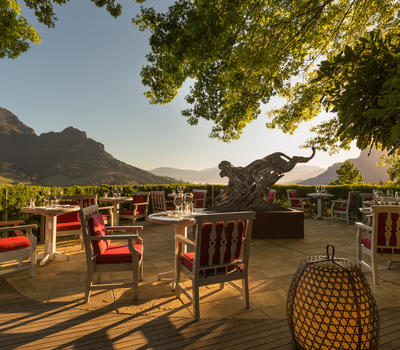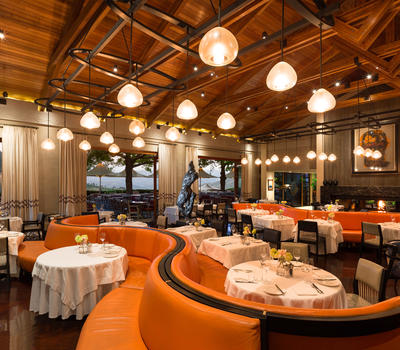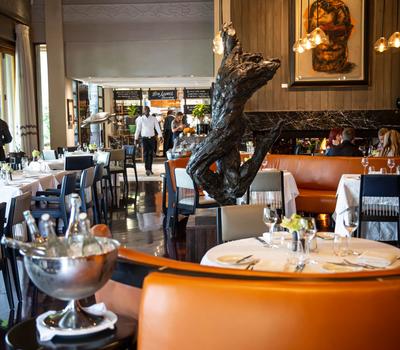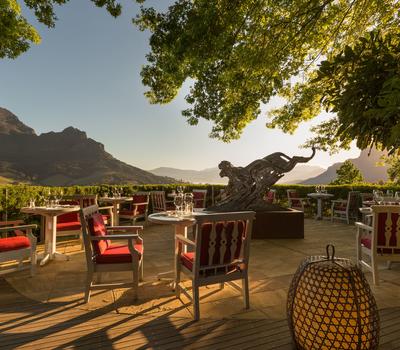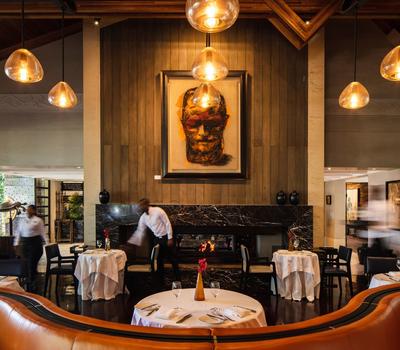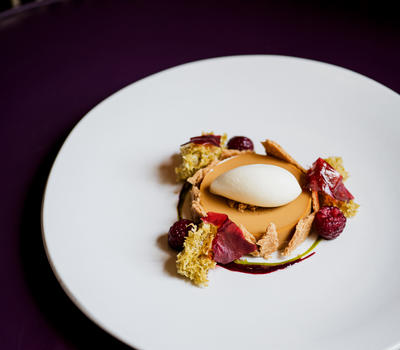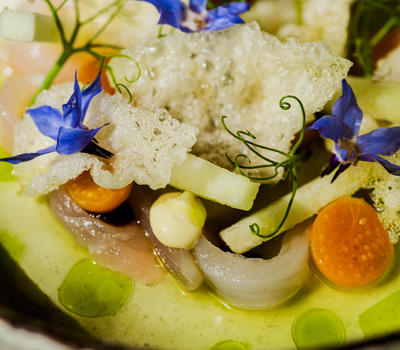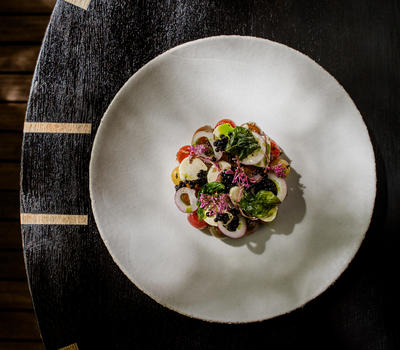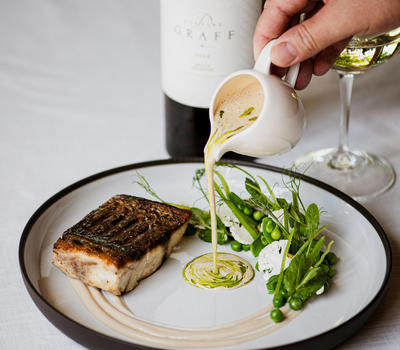 LUNCH & DINNER
We believe our dining experience is an expression of the seasons, where classic bistro favourites are served with the finest South African touches. Our story is simple; the best food starts with the best ingredients.
Overlooking a sea of vineyards and olive groves planted on the Simonsberg, our views from the terrace span all the way into the Banhoek Valley.
Inside, the David Collins Studio designed interiors include curving orange leather banquettes and handpicked art. Come join us for a unique dining experience in the exquisite setting of Delaire Graff Estate.
Show More
Show Less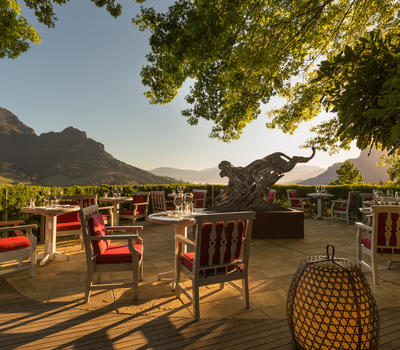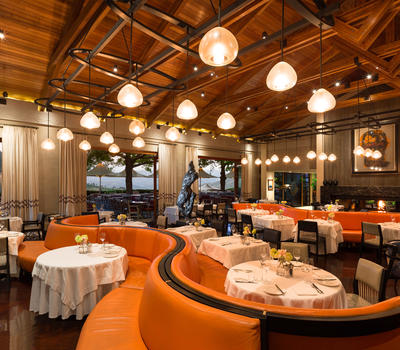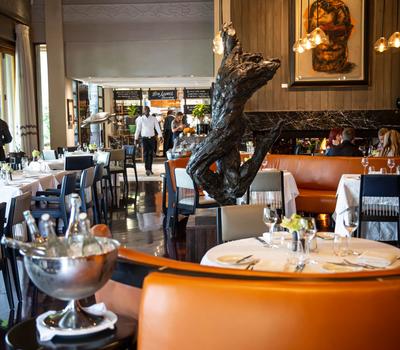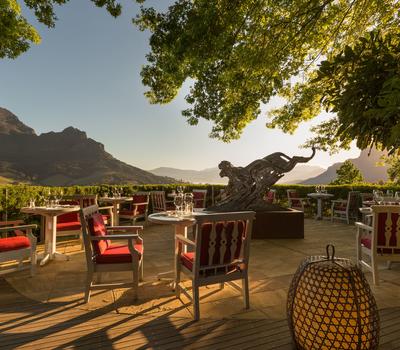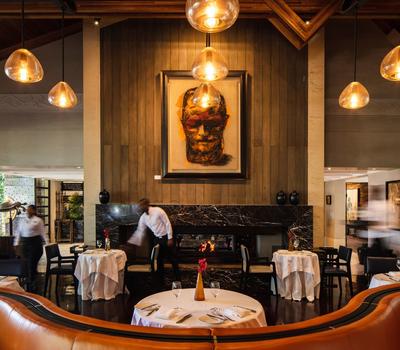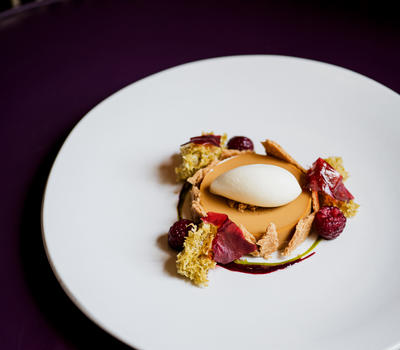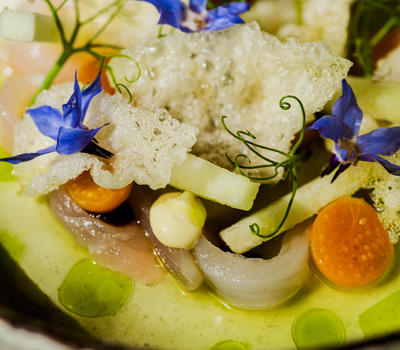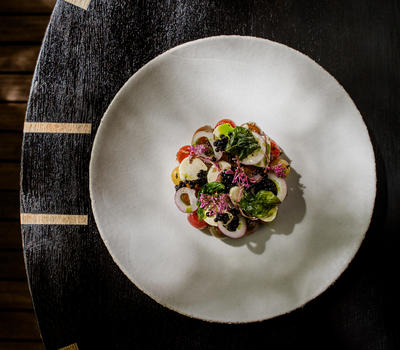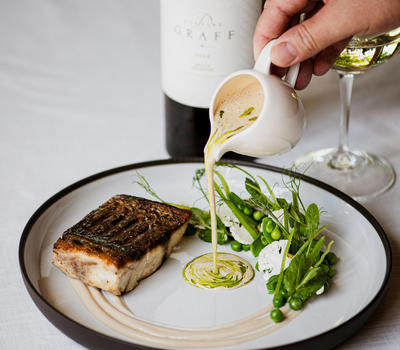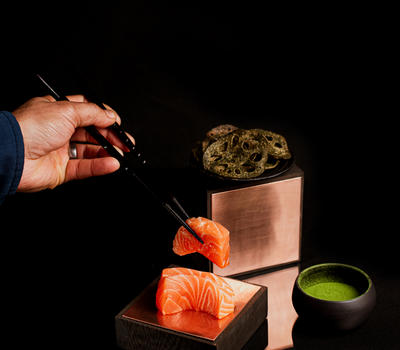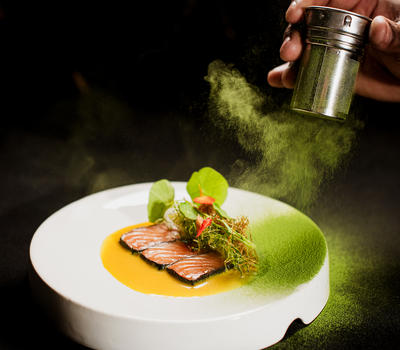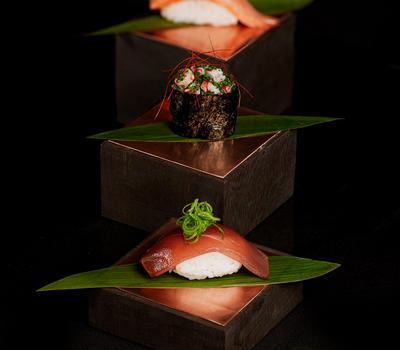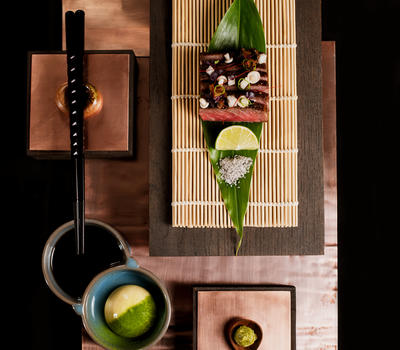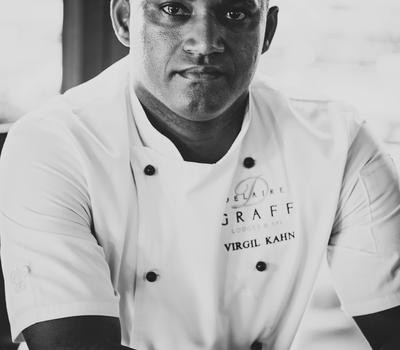 BREAKFAST (Lodge guests only); LUNCH & DINNER
Prepare for a culinary journey like no other, at HŌSEKI, the extraordinary Japanese restaurant at Delaire Graff Estate. The name "HŌSEKI" carries profound significance, translating from Japanese to "jewel," paying homage to Laurence Graff OBE, the Owner and renowned diamantaire of Delaire Graff Estate.
The menu promises a symphony of contemporary cuisine, infused with the creative brilliance and exuberance that defines Head Chef, Virgil Kahn. Each dish is a masterpiece crafted to be savoured and shared, elevating the spirit of Japanese culture and traditions.
Signature dishes will include togarashi, robata eggplant and fermented chilli soy; soft shell crab and doubanjiang aioli; and the exquisite ostrich tartare and tamago, while for dessert, sweetie pie, raspberry sorbet and confit blood orange will provide a memorable conclusion to the experience. A separate tasting menu in the style of omakase, which translates to "I leave it up to you," transporting you to the rich cultural heritage of Japan.
Show More
Show Less