Delaire Graff Lodges & Spa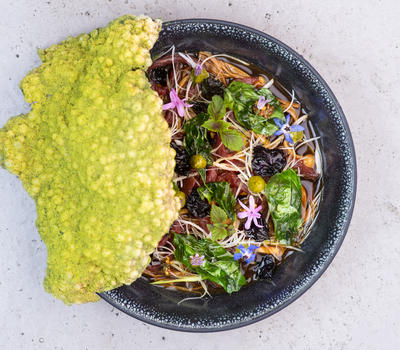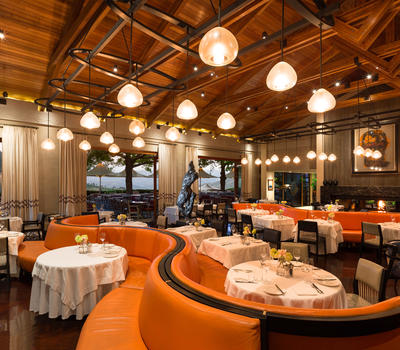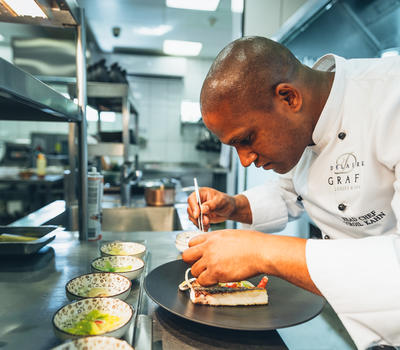 From our two flagship estate restaurants, to the restaurants in our wine valley and into the towns of Stellenbosch and Franschhoek, this is a culinary hotspot in South Africa, with a host of some of the country's finest restaurants and local favourites to discover.
On property restaurants:
Delaire Graff Restaurant (lunch and dinner)
Hōseki Restaurant (breakfast - included for lodge guests, lunch and dinner)
Show More
Show Less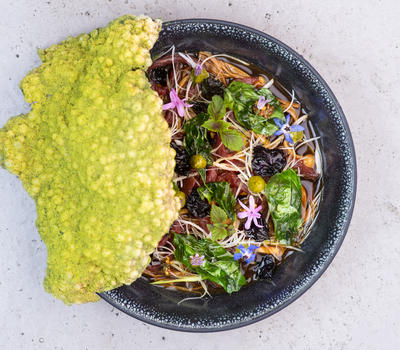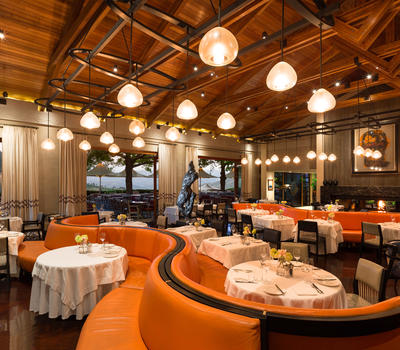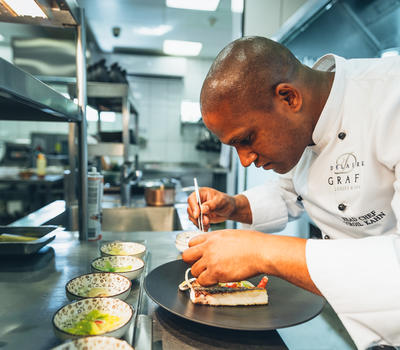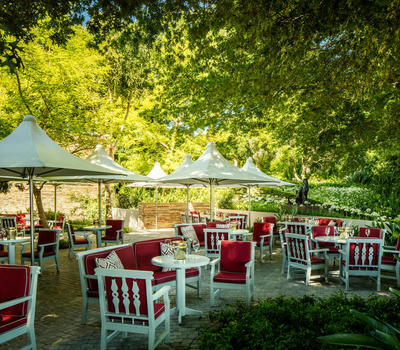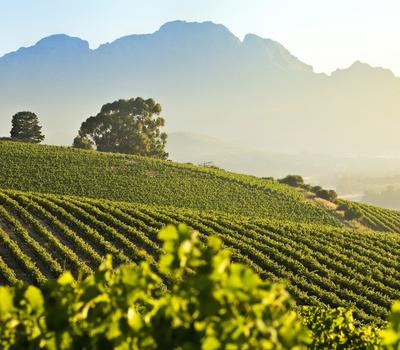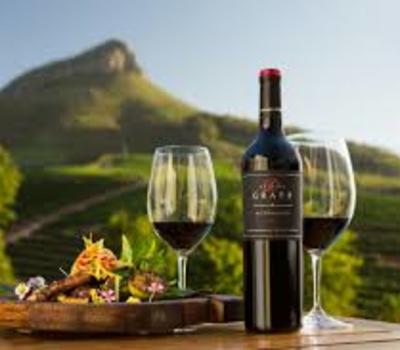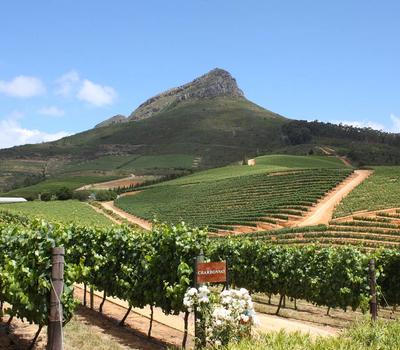 Wines of the Cape & Delaire Graff Wine Lounge
There are more than 160 wine estate to explore in the regions surrounding Delaire Graff Estate. From casual to elegant, modern to old and everything in between - discover wines to suit every palate during your time exploring the vineyards of the Cape.
Delaire Graff Wine Lounge offer an exceptional array of wines to savour during wine tastings, by the glass or by the bottle, as well as platters to enjoy.
Show More
Show Less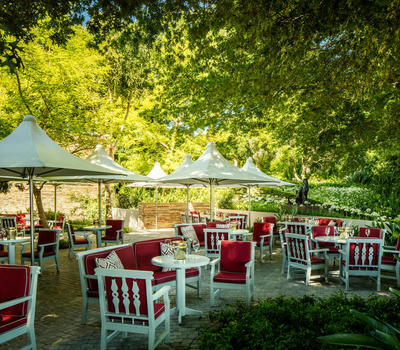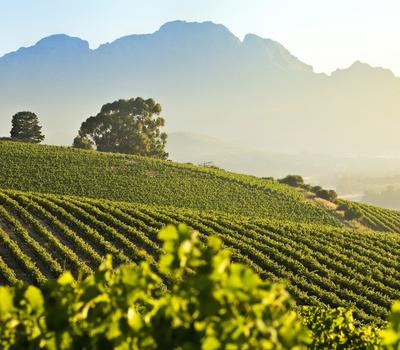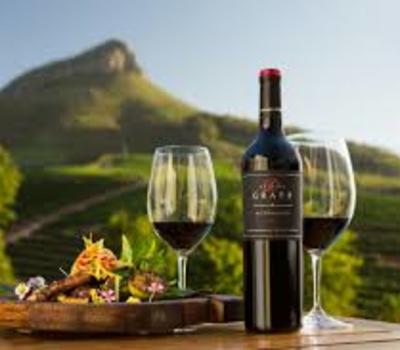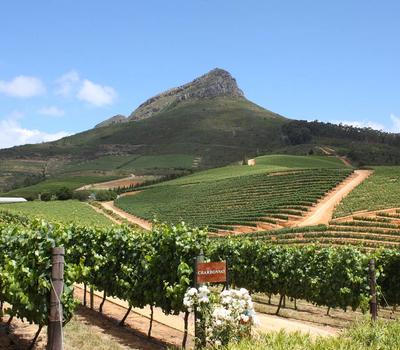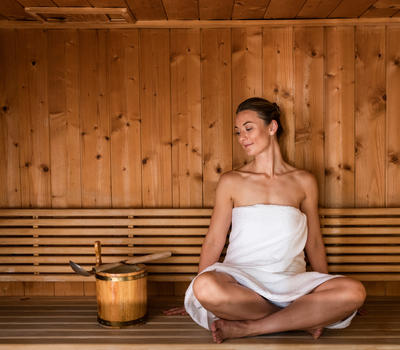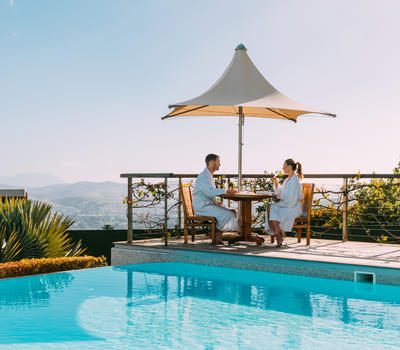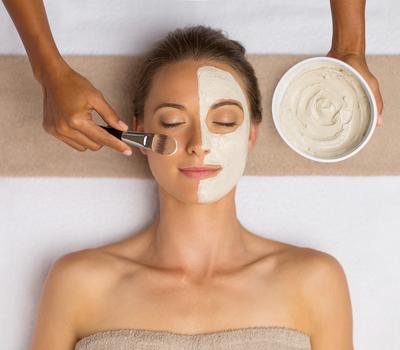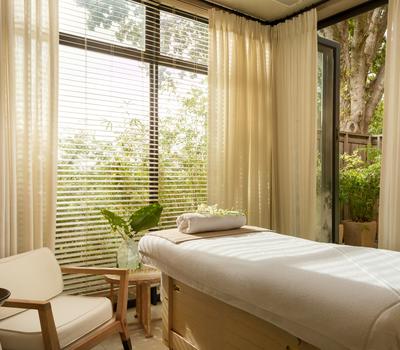 Your journey to total relaxation and wellbeing begins at Delaire Graff Spa. Set in its own unique surroundings, we have five elegant Spa suites for guests to experience an altogether more rarefied calm, where skin perfection and treatments leave the body and mind glowing.
With treatments available for all ages, we craft our Spa experiences using the finest beauty products from Swiss Perfection, Aromatherapy Associates and Terres d'Afrique.
Show More
Show Less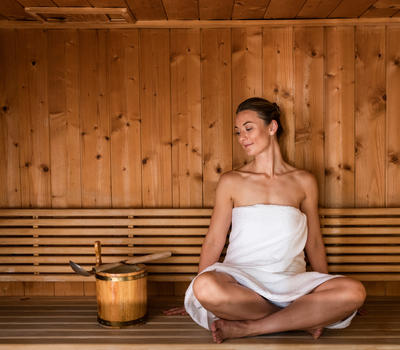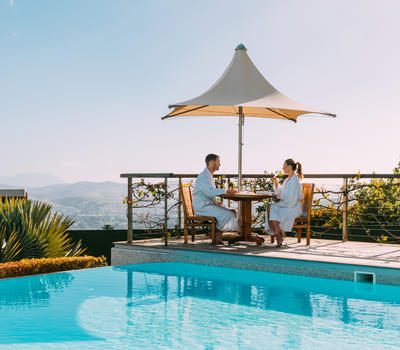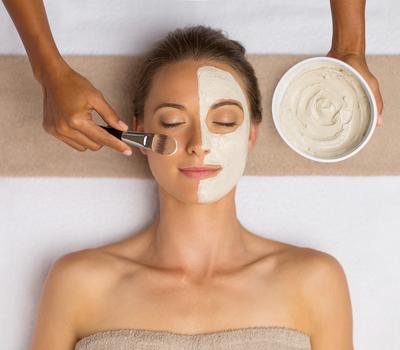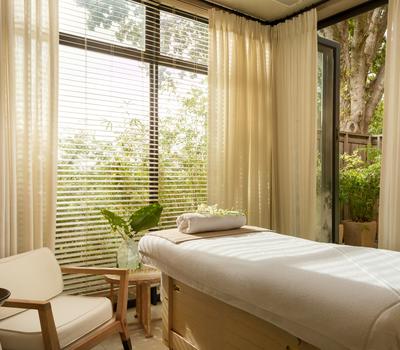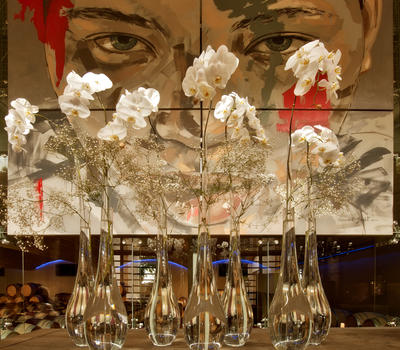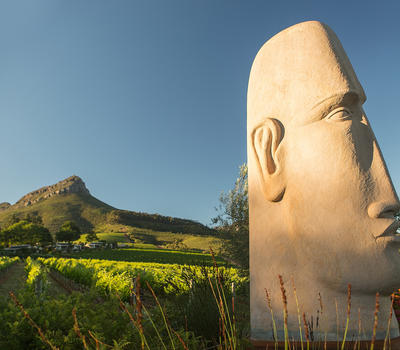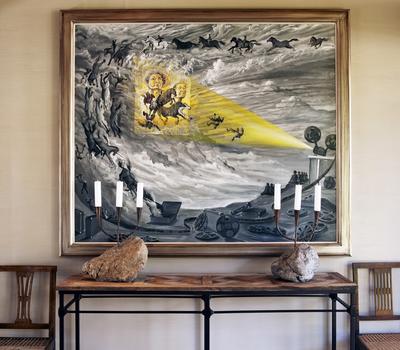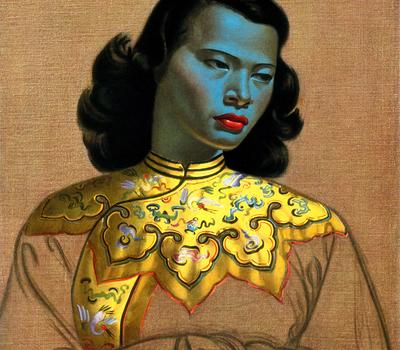 Estate Collection & Nearby Art Galleries
Delaire Graff Estate is home to the curated personal collection of Laurence Graff and includes exceptional pieces such as Tretchikoff's Chinese Girl, works by Lionel Smit, Dylan Lewis, William Kentridge, Cecil Skotnes, Deborah Bell and other important African artists. Wander through the Estate and enjoy the sculptures throughout the gardens as well as adorned interiors. This is a haven for art lovers.
In the areas around the estate, discover SMAC (Stellenbosch Modern and Contemporary Gallery), Dylan Lewis at the Oude Bank, Rupert Museum or a private visit to Lionel Smit's Studio.
Show More
Show Less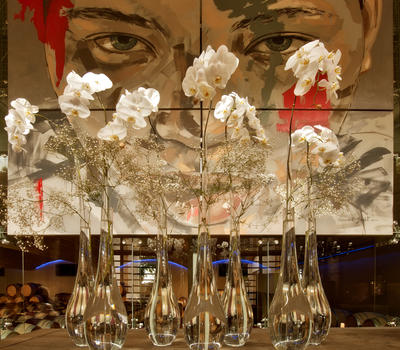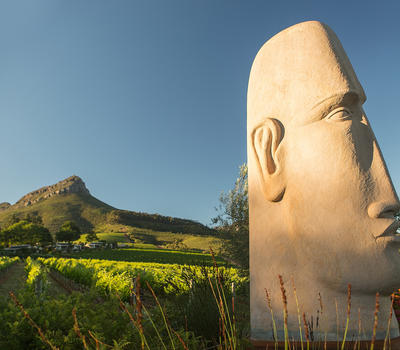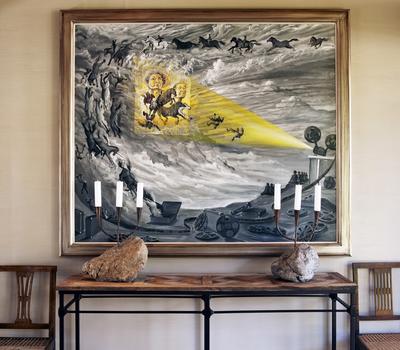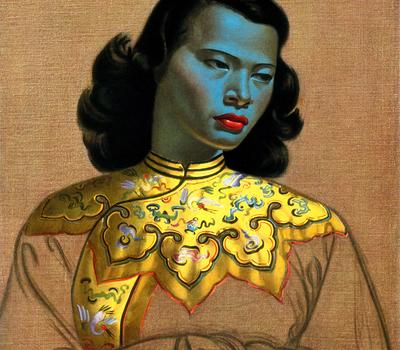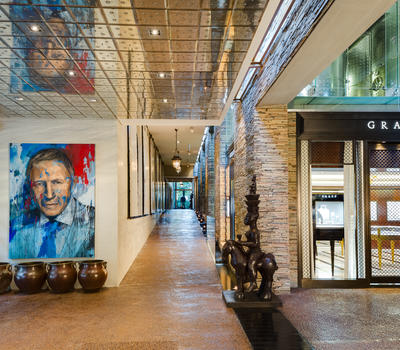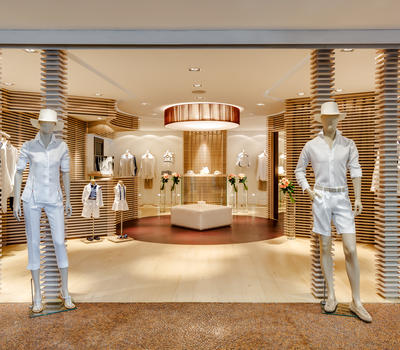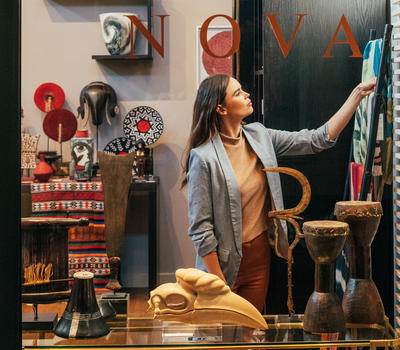 Delaire Graff Estate is home to four flagship stores in Africa; Graff Diamonds, 100% Capri Linen and Africa Nova.
Designed in the style of an intimate salon, Emperor marble and Indian rosewood welcomes guests into our exclusive Graff store. The ultimate indulgence for any visitor to the Cape Winelands, enticing collection pieces and iconic stones are on display, each handmade in London by Graff's Master Craftsmen.
One of the world's most exclusive boutiques, 100% Capri offers a luxury clothing and homeware range that evokes the essence of la dolce vita. Uniquely available in Africa at Delaire Graff Estate, the range is inspired by the stunning southern Italian island of Capri, where sun-drenched days are spent in covetable white linen.
Africa Nova offers a unique blend of art, craft and contemporary design. Best described as "New African" expect an urban, edgy and vibrant offering with echoes of the traditional forms of old Africa
Show More
Show Less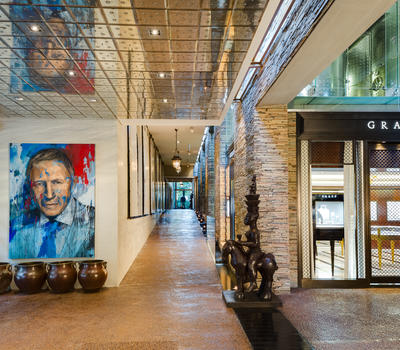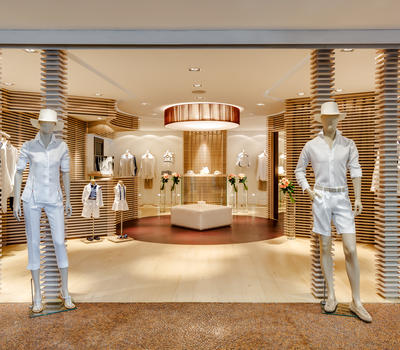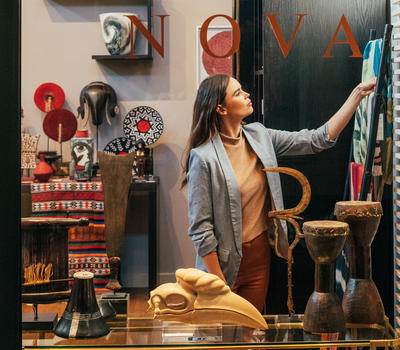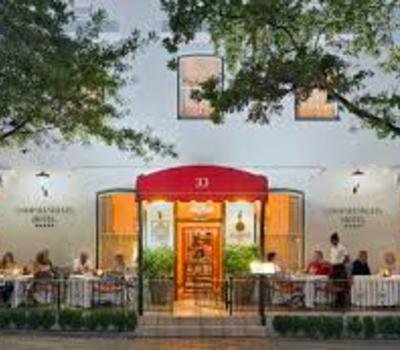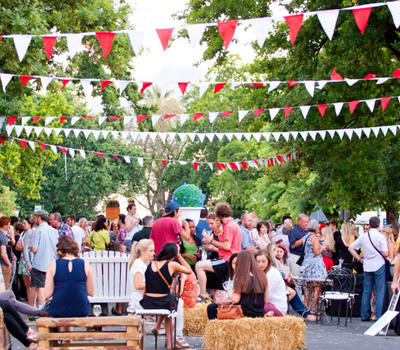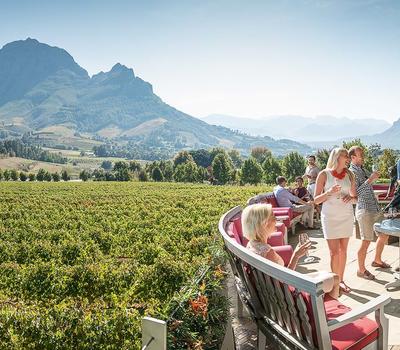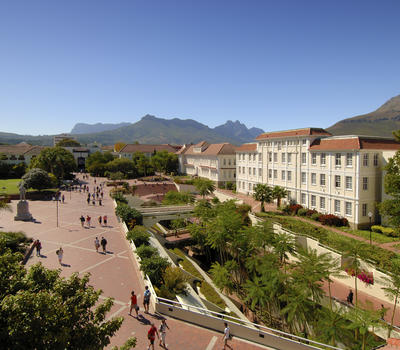 Visit the heart of Stellenbosch and discover Southern Africa's most scenically attractive and historically preserved town. Enjoy bespoke boutiques including the Deon Viljoen Gallery, Dorp Street Gallery and Quagga Books
Show More
Show Less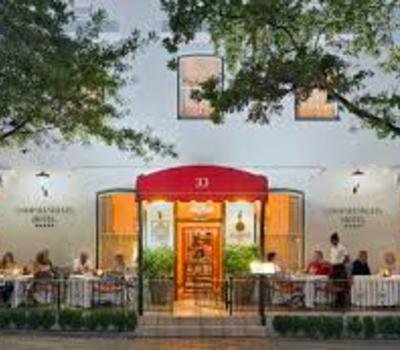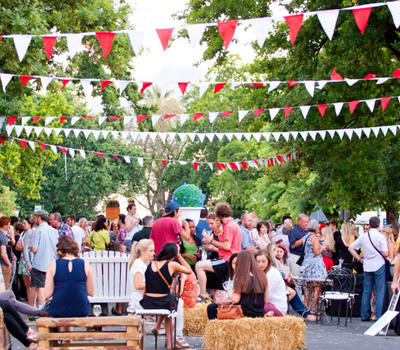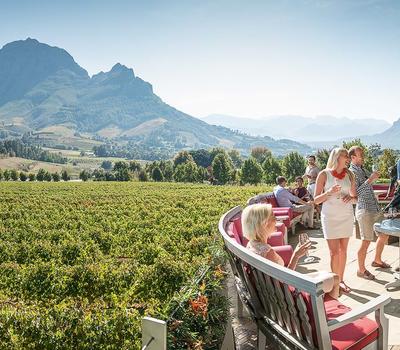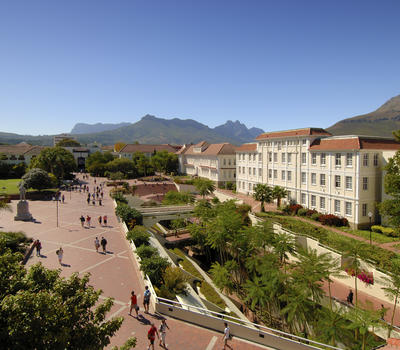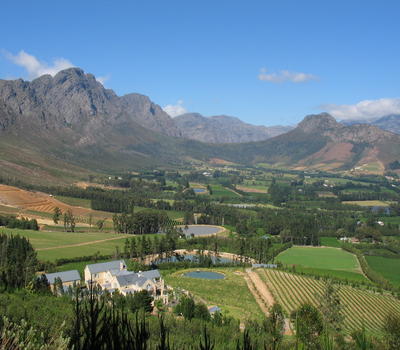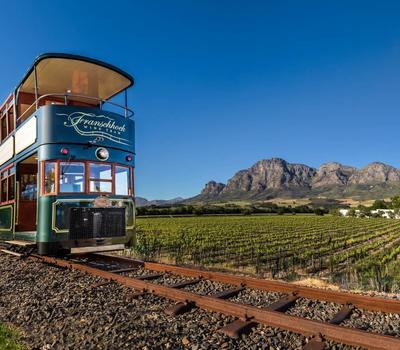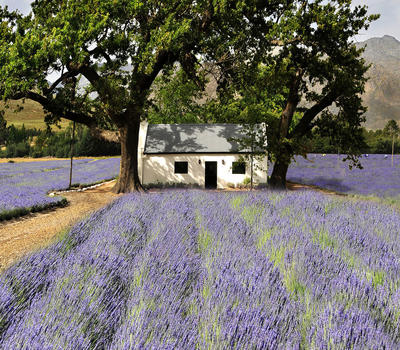 The valley of Franschhoek
Visit the neighbouring town (20 minutes' drive) which known for its picturesque beauty, fine Cape wines, boutiques, galleries, Saturday market, hikes and trails as well as their exceptional restaurants.
Show More
Show Less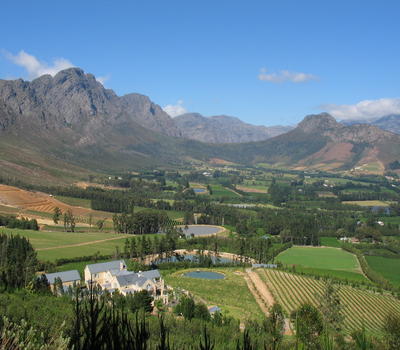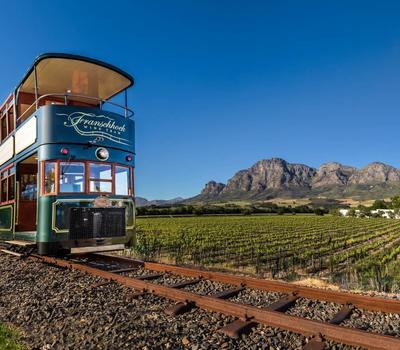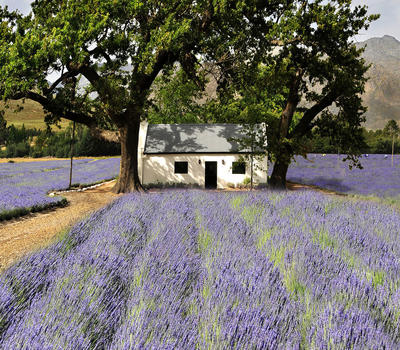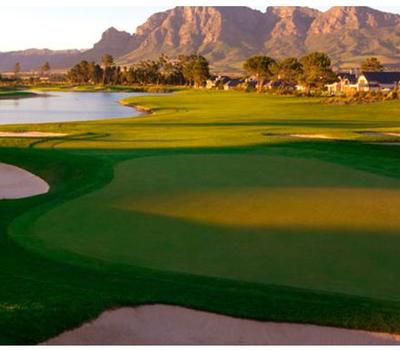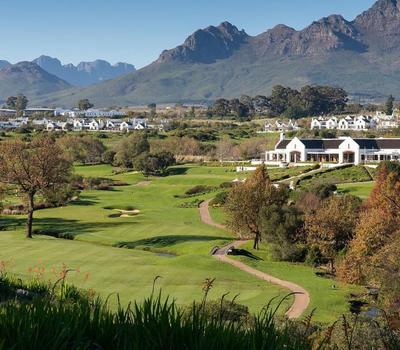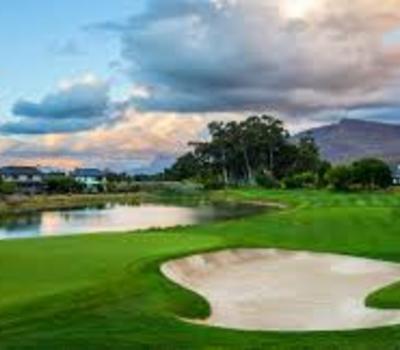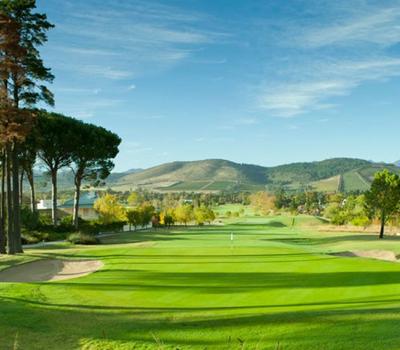 There are a number of superb golf courses in the area, including the Erinval Golf Club, Pearl Valley Golf Estate and De Zalze Golf Club.
Show More
Show Less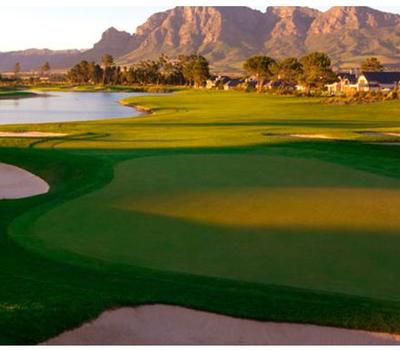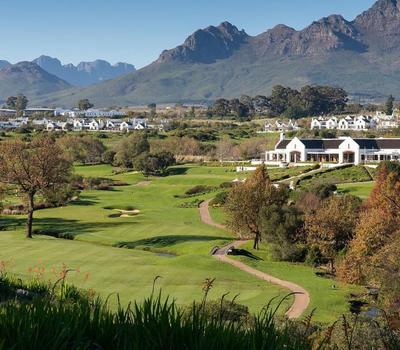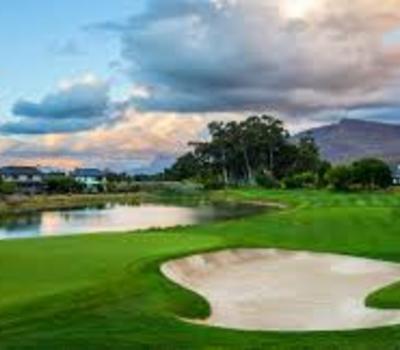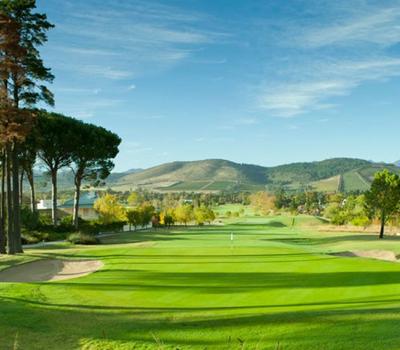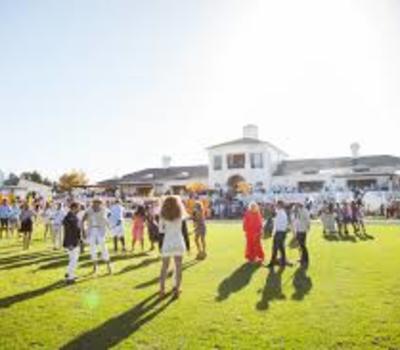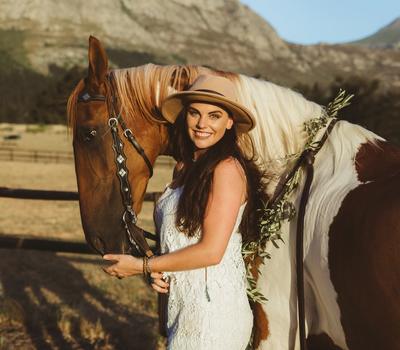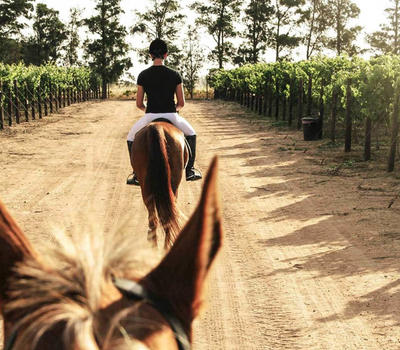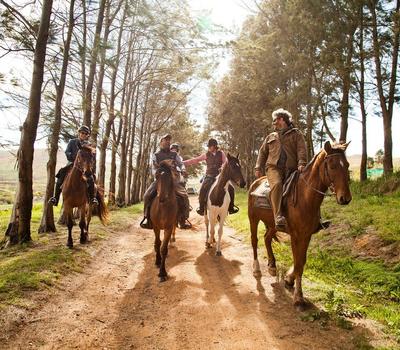 For horse lovers, we will happily can organise a memorable day riding in the Cape Winelands for all skill levels. For those who prefer to appreciate horses from the ground, the polo fields at Val de Vie are a wonderful way to spend an afternoon.
Show More
Show Less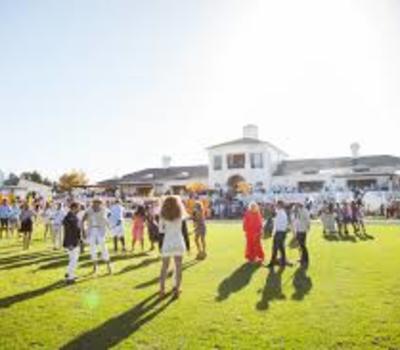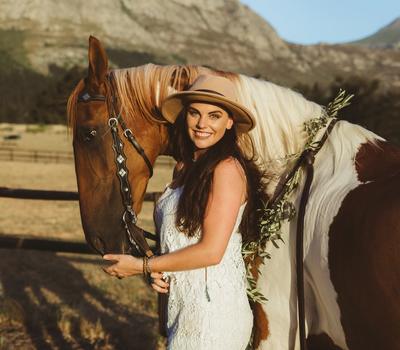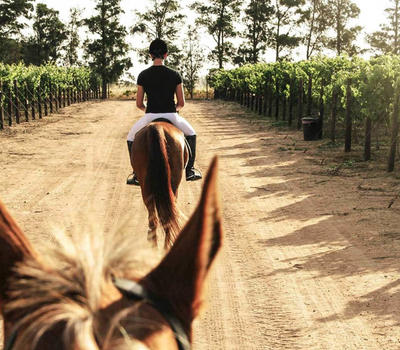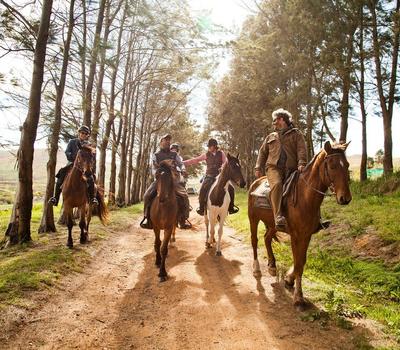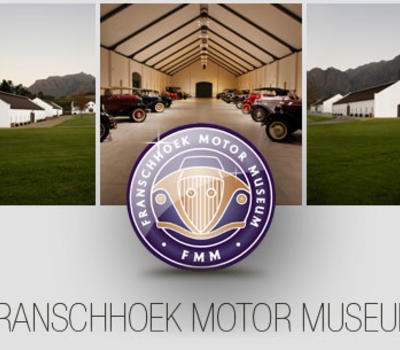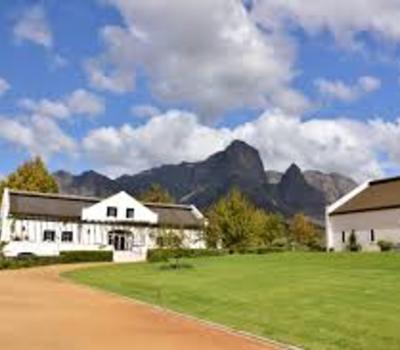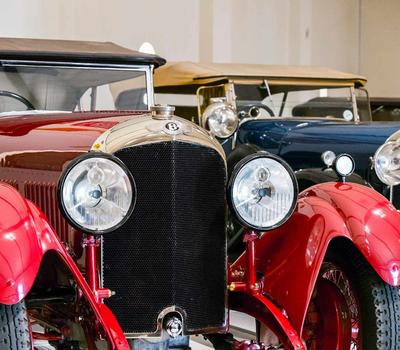 The Franschhoek Motor Museum
A special opportunity to experience 100 years of motoring history with its unique collection of vehicles, motorcycles, bicycles and memorabilia on the L'Ormarins Wine Estate.
Show More
Show Less