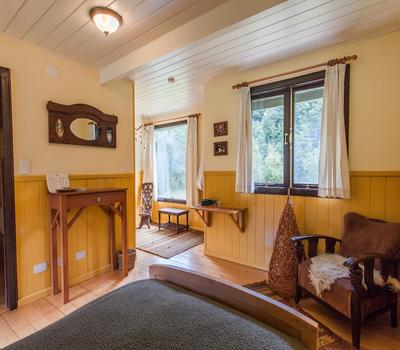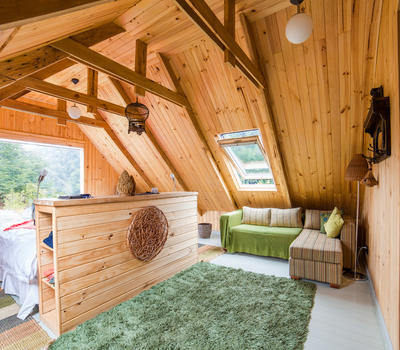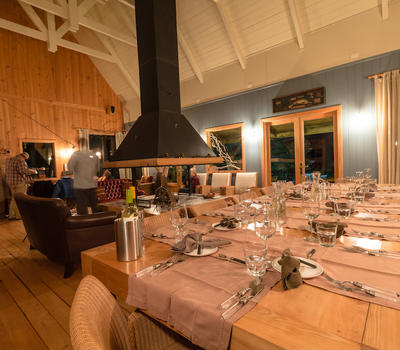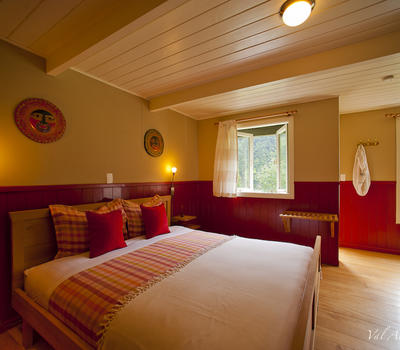 The lodge is set in a stunning position on the Palena river and offers eight ensuite bedrooms with a further bedroom should it be required. All of the rooms are either twin bedded or have queen sized double beds.
All of the packages are inclusive and they take that word very seriously indeed. From the moment you arrive to the moment you leave it is practically impossible to ask for something that they do not offer. All of your drinks are included, all rod and reel hire, wading boots, dry bags, coats and shoes for around the lodge are available to you at no extra cost.
There is also a gym and a sauna as well as a hot tub which overlooks the river. A cold beer in a warm hot tub after a great day's fishing is hard to beat.
Show More
Show Less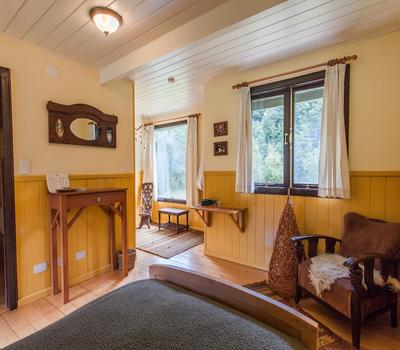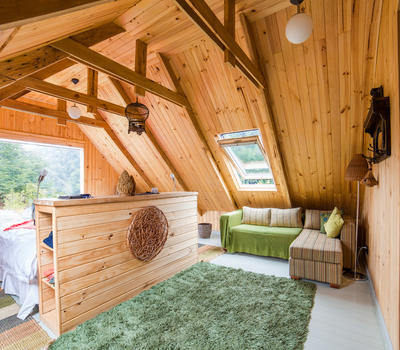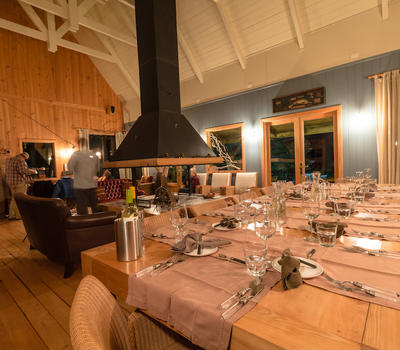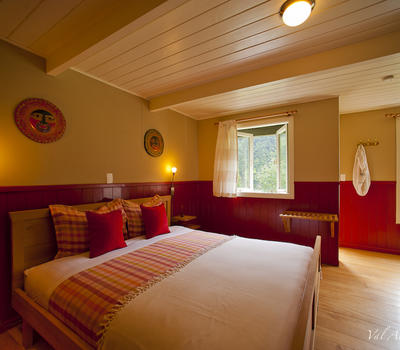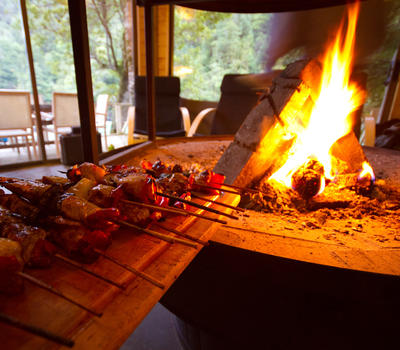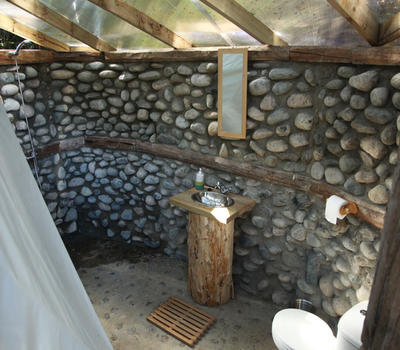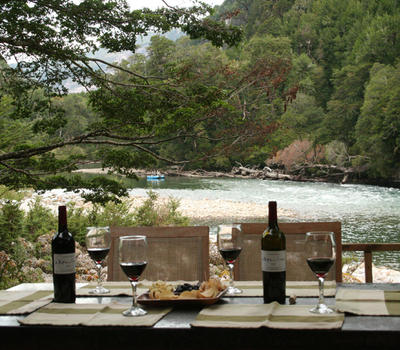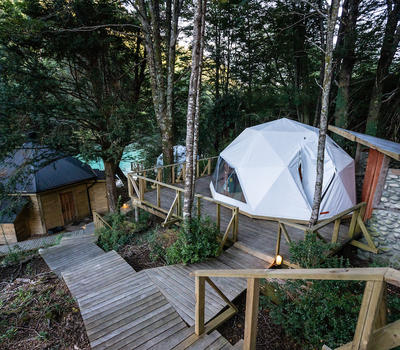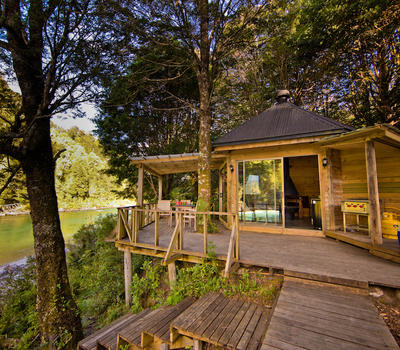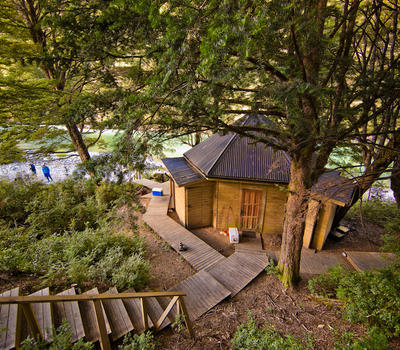 The out camps(Palena and Temple) are set up for four rods at a time with accommodation in two fixed tents which offer seriously comfortable bankside accommodation with en suite, outside bathrooms. You go out with just your team, your guides and one or two Chilean helpers for an overnight or a two night stay.
Nearly every rod that is offered the out camp starts off by saying that they would prefer to stay in the BaseCamp as they are worried about comfort levels etc. Nearly every rod comes back saying that they wish they had more time in the camps!
Show More
Show Less