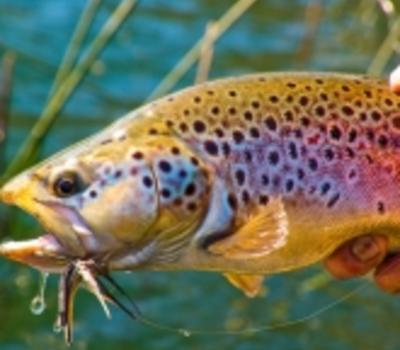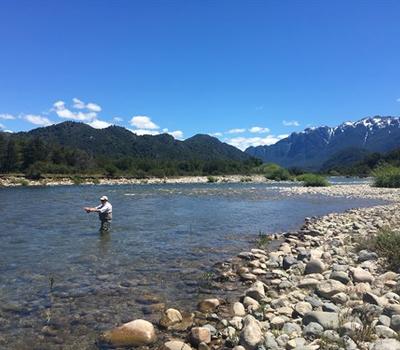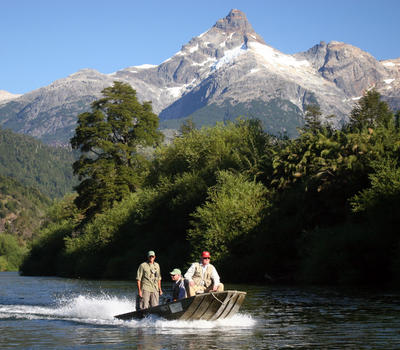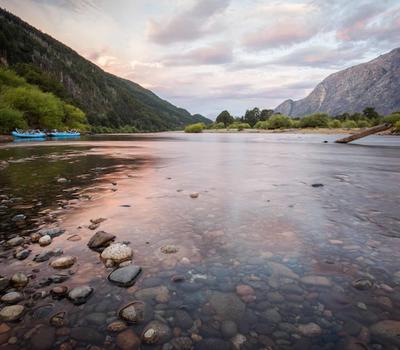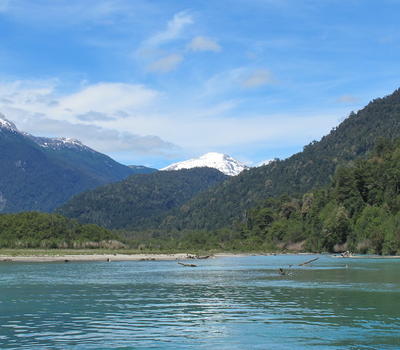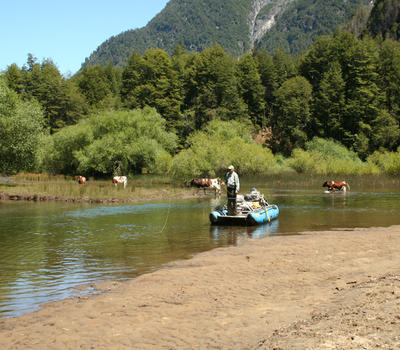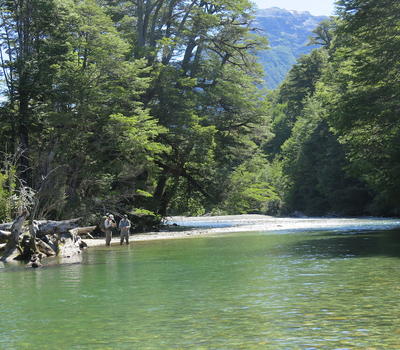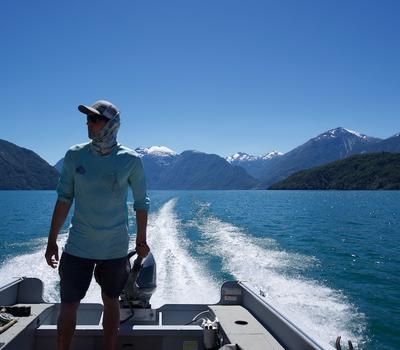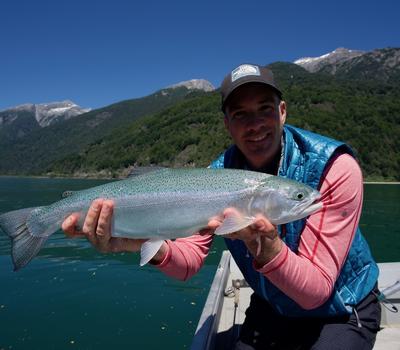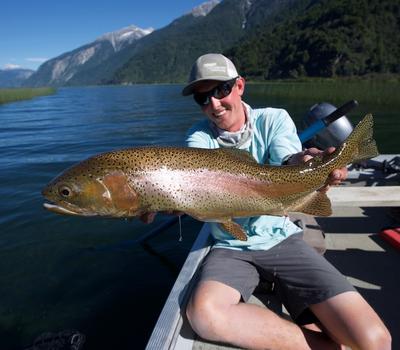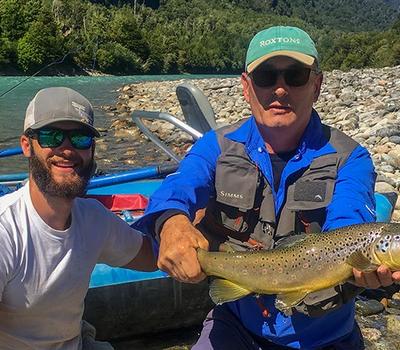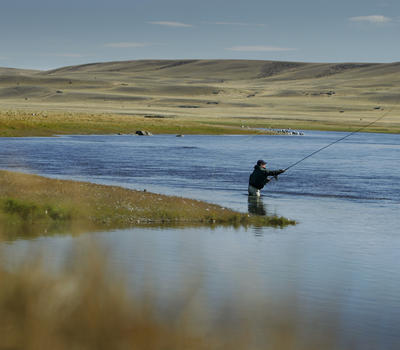 The style of fishing at The Patagonia Basecamp is as varied as the options. If the weather is cooperating, you can fish size 2 dry flies whilst drifting down a riverbank or you can find yourself casting dragon fly style patterns to lakeside reeds whilst watching trout hurl themselves out of the water to snatch your offering before it has even touched the water.
When the weather is wet the BaseCamp, unlike other Chilean lodges, has a plethora of options. Riding a local gaucho style horse to a remote mountain lake or trying a streamer in some of the deeper pockets on the rivers – you will not be short of things to do.
One of the most popular options, the cross-border, PatagoniaOne, programme, combines the best fishing on both sides of the Andes. A 10-night package which includes 3 days of fishing from our Las Pampas Lodge in the Río Pico valley in Argentina. Followed by a seamless 2 hour transfer to Chile where anglers spend 3 more days of floating the spectacular Figueroa reach out of our TempleCamp and then transitioning back into the standard BaseCamp format for another 3 days of fishing.
As the distances between the lodges are short, there is no loss of fishing time. The 10-night package allows you 9 full days of the most diverse fishing. For those wishing to combine those stellar wilderness day floats with some "off-the-grid" small stream walk and wade trips this PatagoniaOne program is a must-do.
If you like catching wild fish on a dry fly, in fabulous scenery, in the knowledge that there is hardly a soul within a 100 miles of you, whilst being looked after like a king then Patagonian BaseCamp is an option that you ought to consider.
Show More
Show Less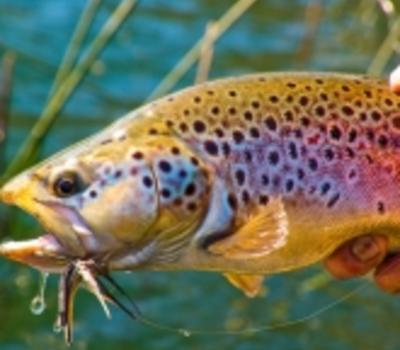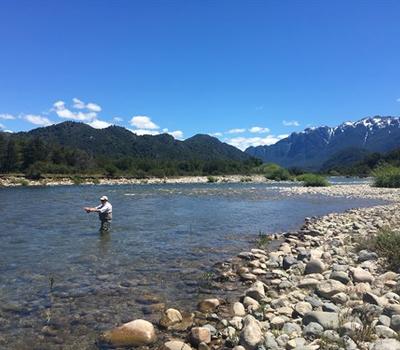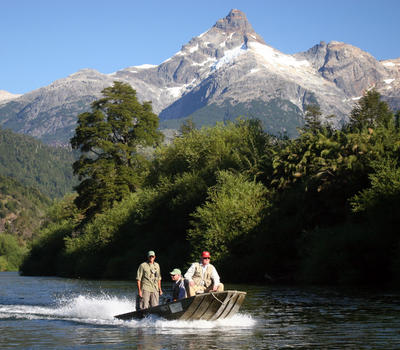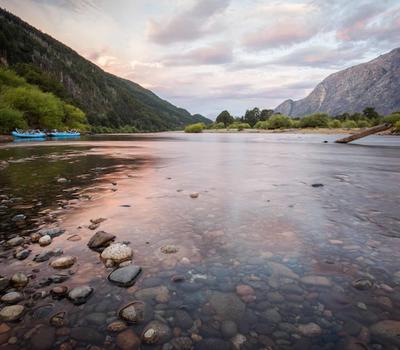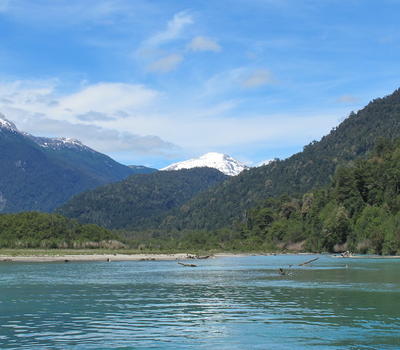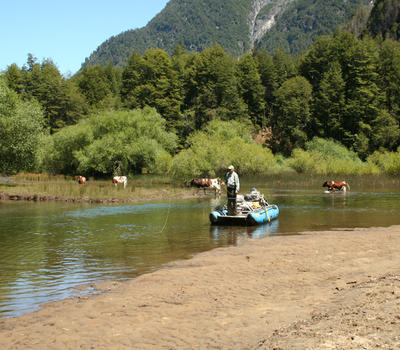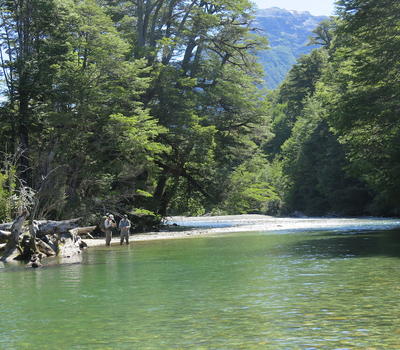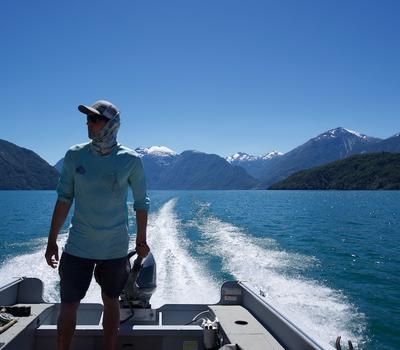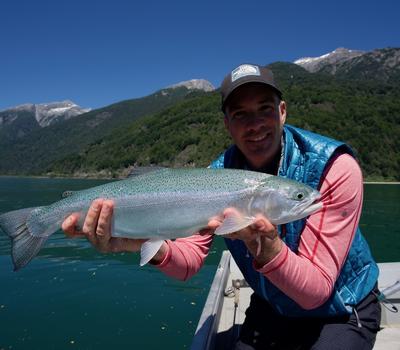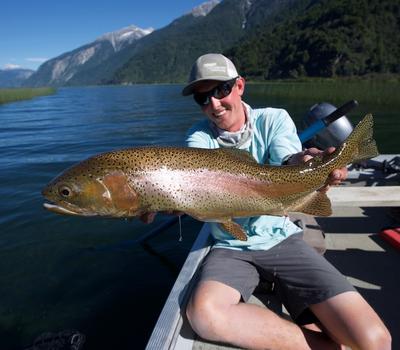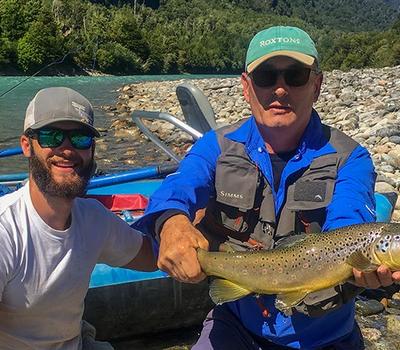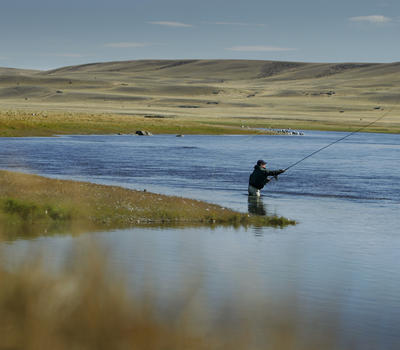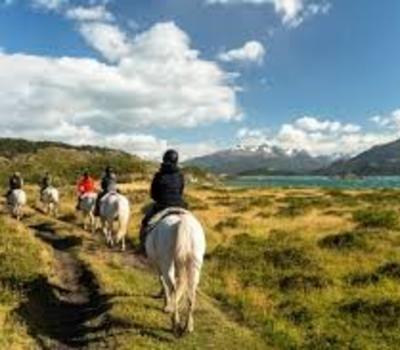 Horse riding is available locally and is a popular activity for the non-fishing guest.
Show More
Show Less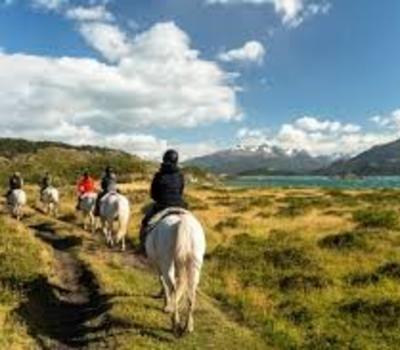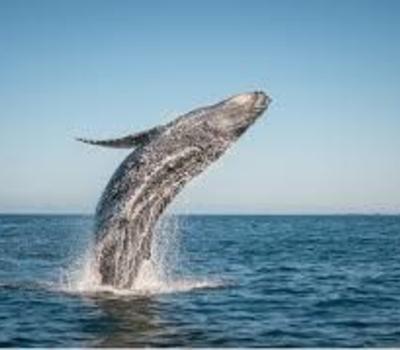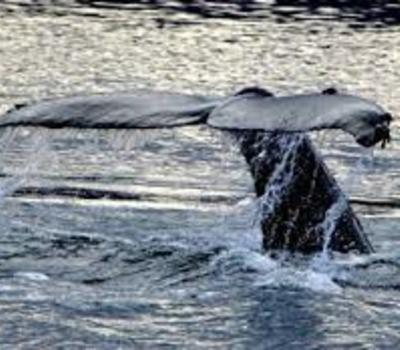 The Patagonian region is vast and contrasting. You will find different whale species, at different times of the year, in the different areas of Patagonia.
Show More
Show Less