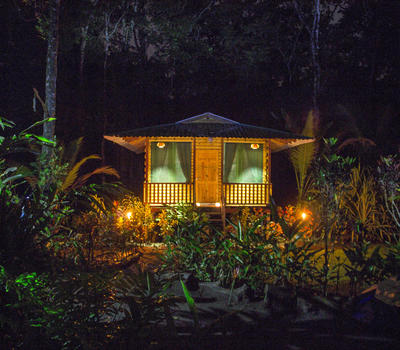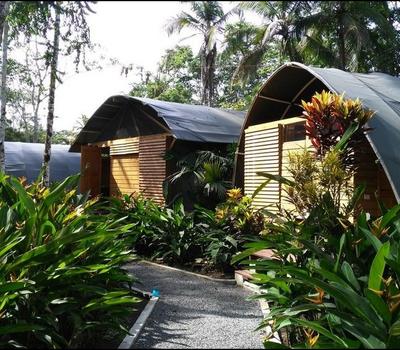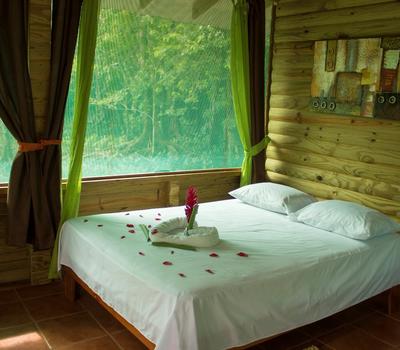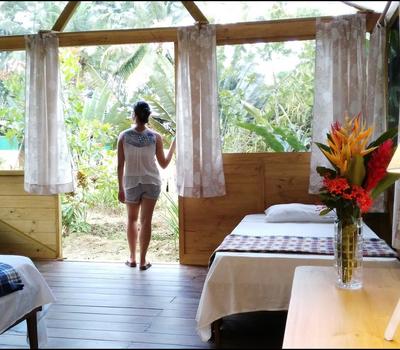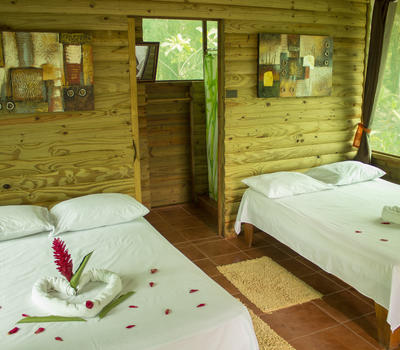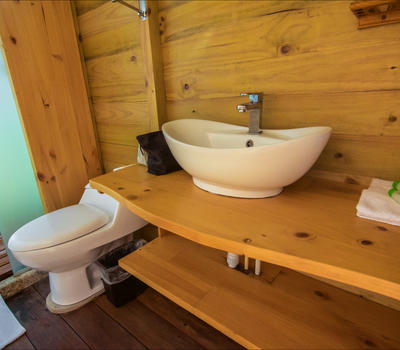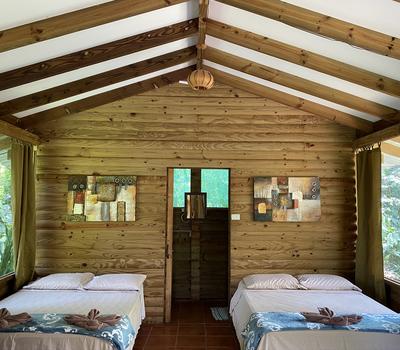 All our Bungalows are mounted on a 30 sqm raised platform 2 feet from the floor with a full strong roof protecting from the weather and an 180-degree view in the main room with a full-screen net window for an optimum natural ventilation. Decorated with full curtains on room windows for a ventilation control and privacy.
Main bed with headboard storage, and low table for luggage. Some Bungalow is equipped with one round writing table with two chairs, other with reclining chairs. All private bathroom includes small fan, one piece toilet, lavatory sink, and shower (temperature depends on weather). Towels, soap, and shampooing included. Volt LED illumination through photovoltaic panel all time. All Bungalows have a two step and entry deck with automatic sensor lights.
Our bungalows are equipped with two double beds convertible in four single beds or a king bed and a single sofa/bed convertible in 4 single beds for groups.
Show More
Show Less