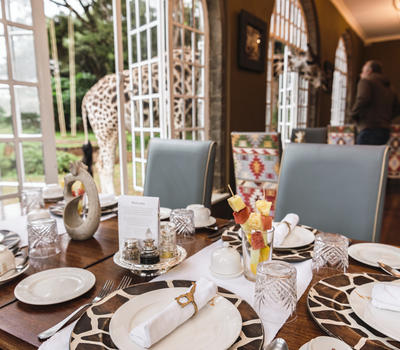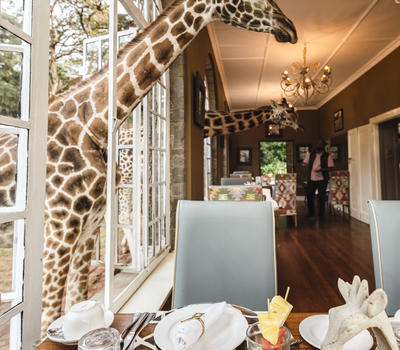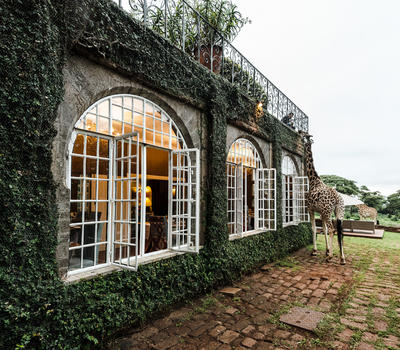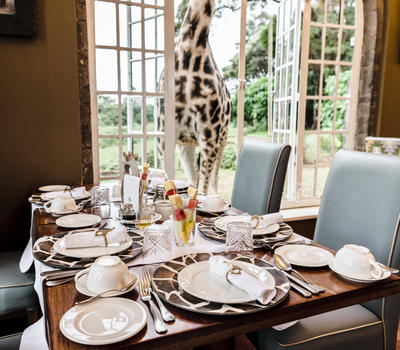 The most amazing breakfast
Waking up to breakfast with a giraffe is a unique and unforgettable experience. Depending on where you are staying, you will have breakfast either in the main manor or in the Garden Manor breakfast room, but don't worry, the giraffes know exactly where to find you! Watch out for their long inquisitive tongues as they investigate what's on offer; luckily, it's nutritious dried pellets of grass, molasses and corn that they're after, and not pancakes and bacon!
Show More
Show Less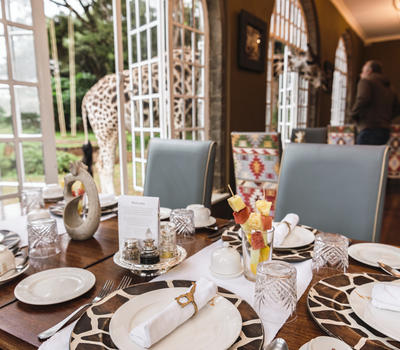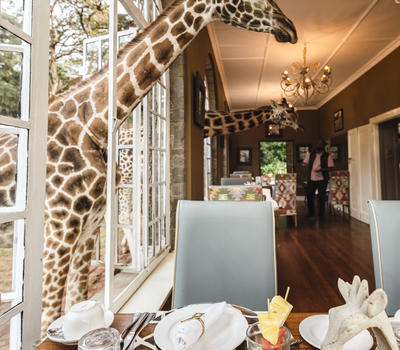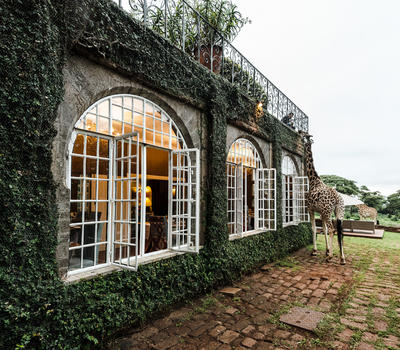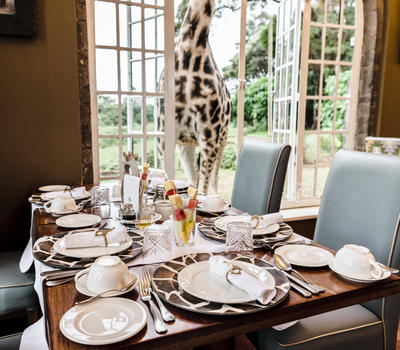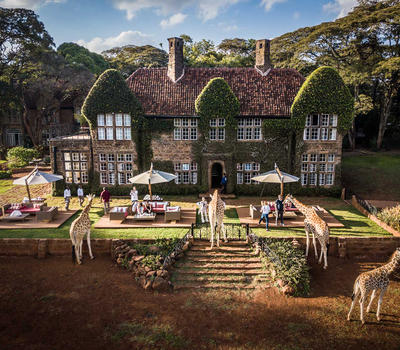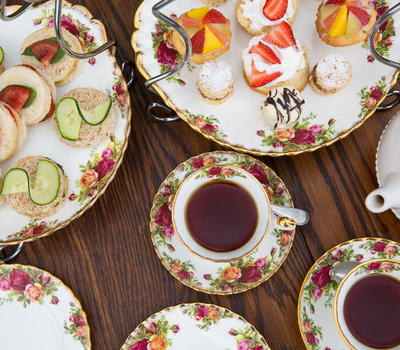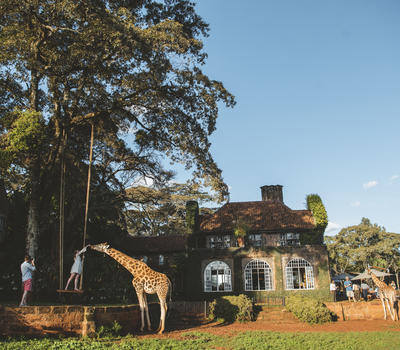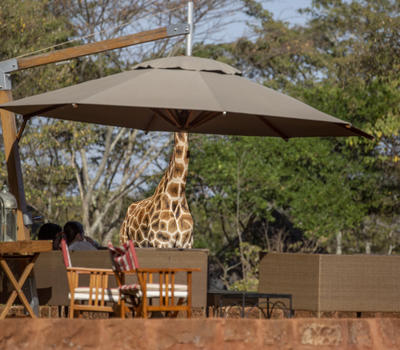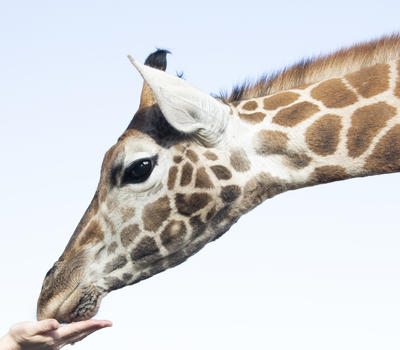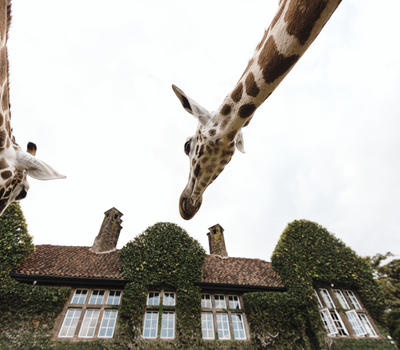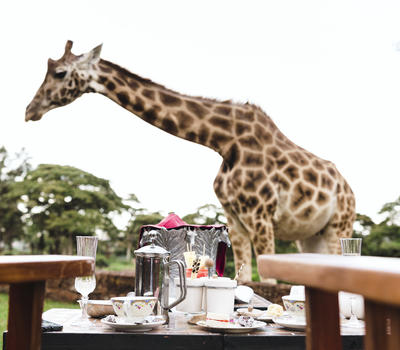 A traditional afternoon tea at the manor is a delightful occasion not to be missed. Relax in the tranquil gardens with a giraffe or two in view, as you enjoy a tasty assortment of cookies, cakes, sandwiches, scones and fruit platters.
Show More
Show Less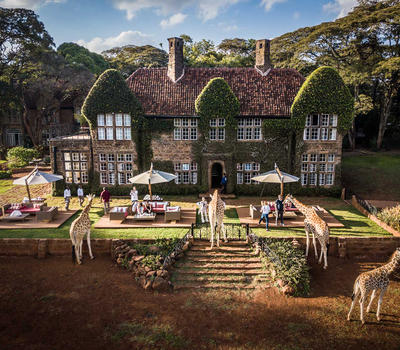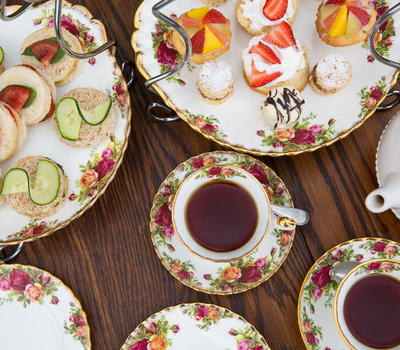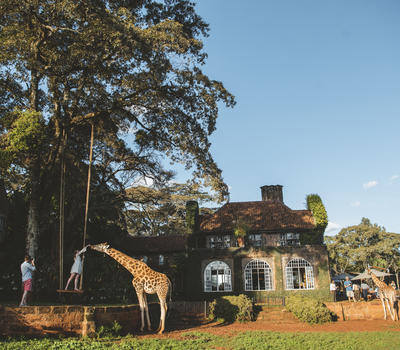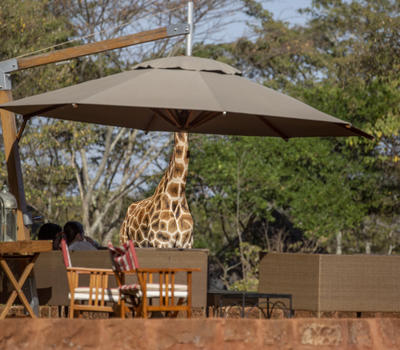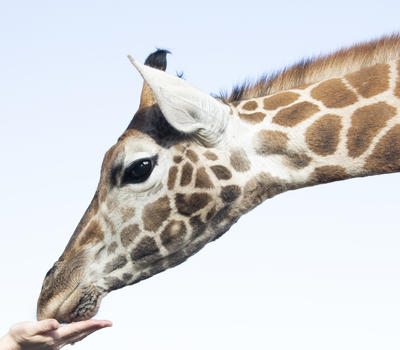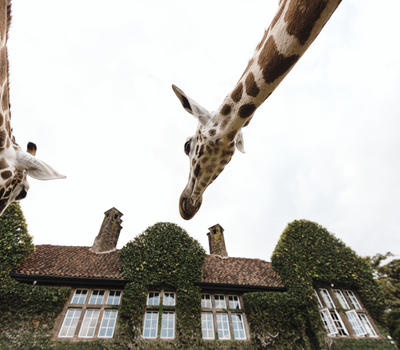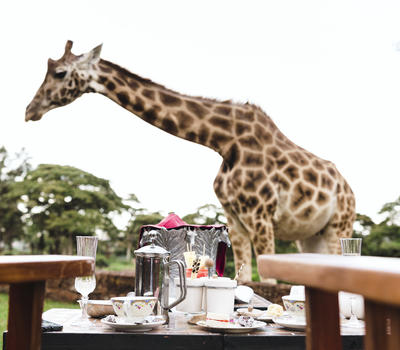 Daisy's Cafe at The Retreat
Our seasonal menu uses fresh, locally sourced ingredients to make nutritious dishes bursting with flavour. From breakfast souffles and berry pancakes to start your day, to a beautiful range of vibrant and interesting salad bowls. We have bao buns, rice wraps, open sandwiches on fresh sourdough bread, hearty homemade burgers, dainty sweet treats and lots more. Our menu is diverse and includes meat, seafood and vegetarian options to choose from. Enjoy freshly squeezed juices and signature cocktails from the bar.
Show More
Show Less