Rwanda
The first thing that springs to most people's minds when thinking of Rwanda is its turbulent political history. But today's Rwanda is a far cry from the nation it was in the mid-90s: the country has emerged from the shadows and has much to offer visitors, most notably the tracking of endangered mountain gorillas in the lush Virunga National Park, which extends across the peaks and jungle-covered slopes of the volcanic Virunga Mountains. Other major tourist attractions include expansive Lake Kivu, ancient Nyungwe Forest with its rich population of primate species, and the game-rich savannah lands of Akagera National Park.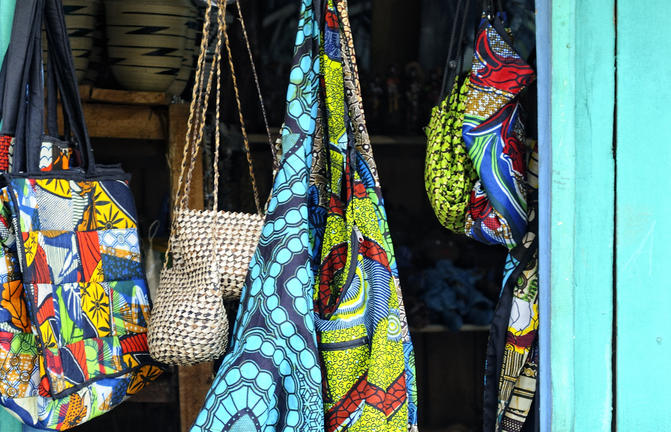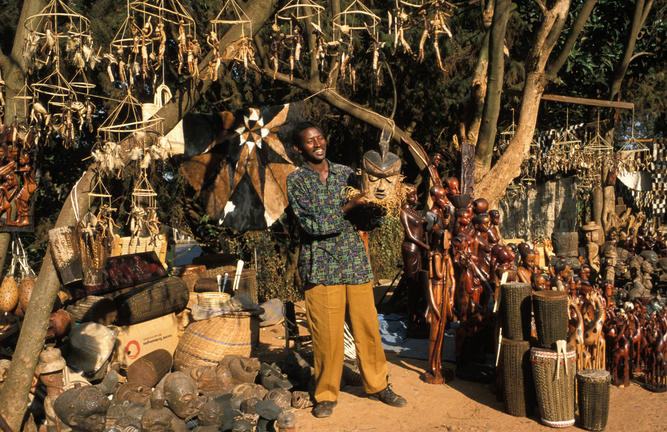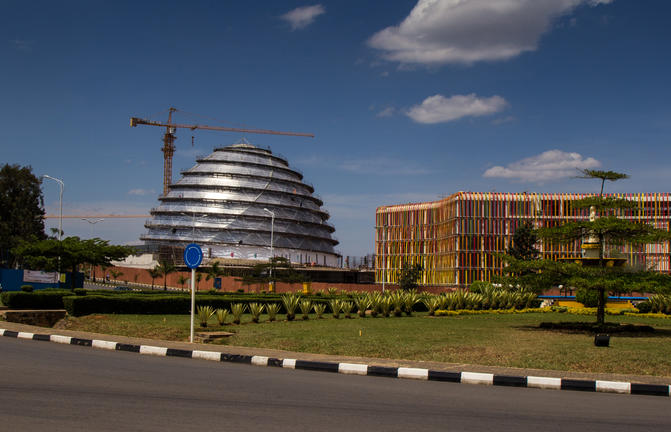 Rwanda's capital and biggest city stretches across lush undulating hills surrounded by towering mountains, the largest of which is Mount Kigali, rising 1850 metres above sea level. Kigali is the country's financial, commercial and cultural hub, served by an international airport and featuring a wide range of accommodation options. It also offers a collection of restaurants and points of interest, including the Kigali Genocide Centre, an atmospheric market and numerous craft shops. With its interesting architecture, busy streets, meandering boulevards, and green hillsides, Kigali is said to be one of the most attractive cities in Africa and is definitely worth a visit.
Volcanoes National Park
Days 2 - 4
Bordering the Democratic Republic of Congo in Rwanda, and set high on the jungle-covered slopes of the volcanic Virunga Mountains, the Volcanoes National Park is best known as a sanctuary for the region's rare mountain gorillas. Visitors flock here to experience face to face encounters with these intriguing creatures. Regulated treks through the reserve allow visitors to spend an hour at a time with these incredible primates in their natural habitat. While the gorillas are without a doubt the main drawcard, visitors can also look forward to exploring a network of scenic hiking trails, with the beautiful day hike to the crater lake on Mount Bisoke being a particular highlight. Make sure to visit the fascinating Karisoke Research Centre and the tomb of the world-famous Dian Fossey.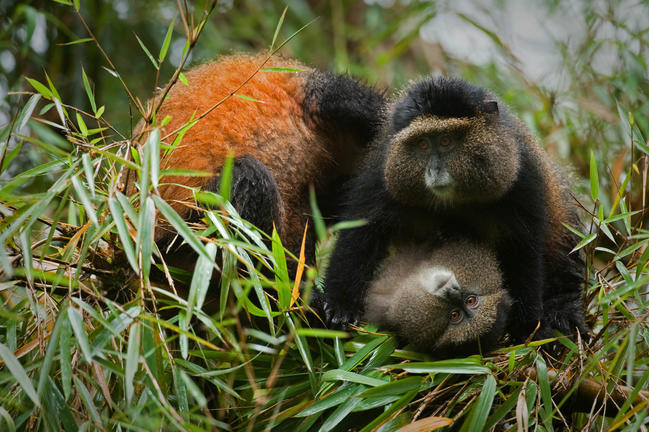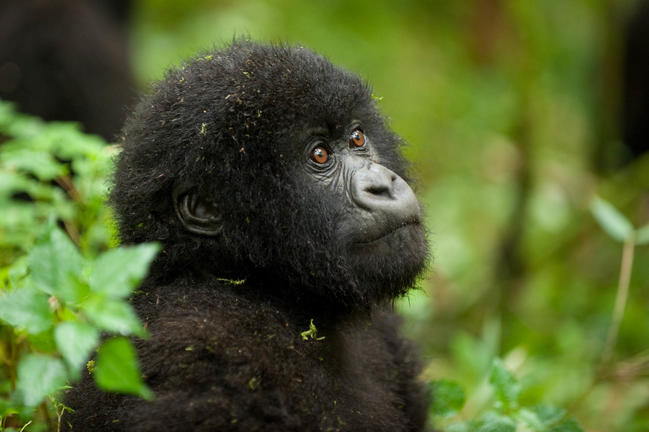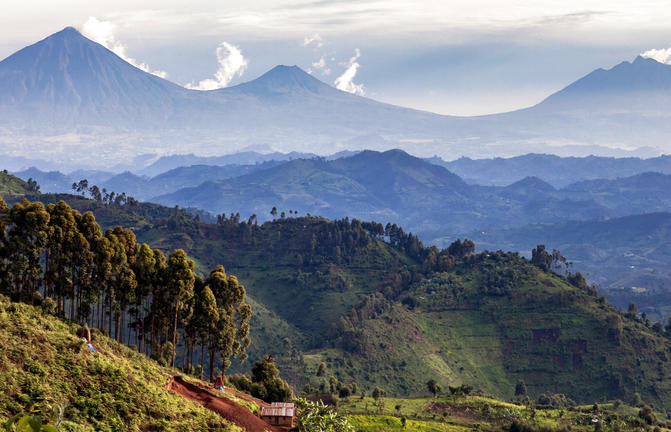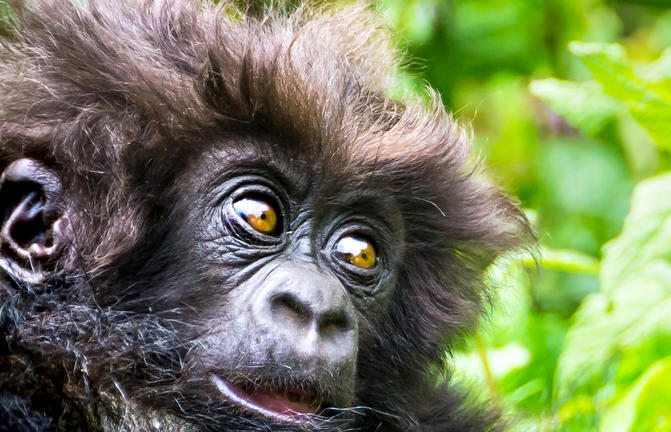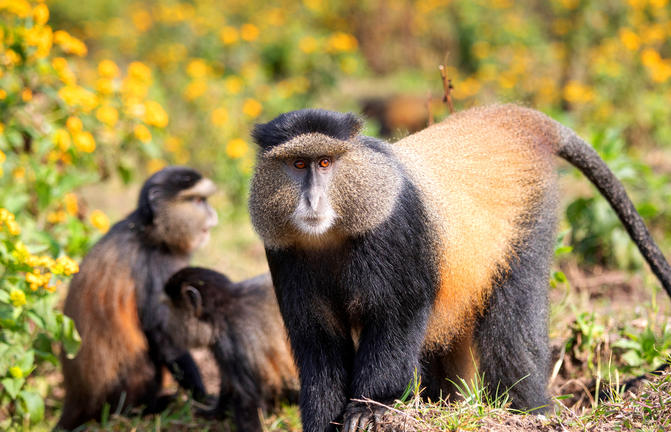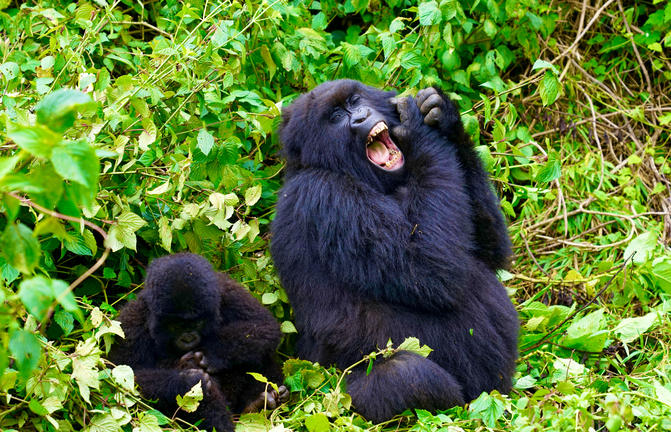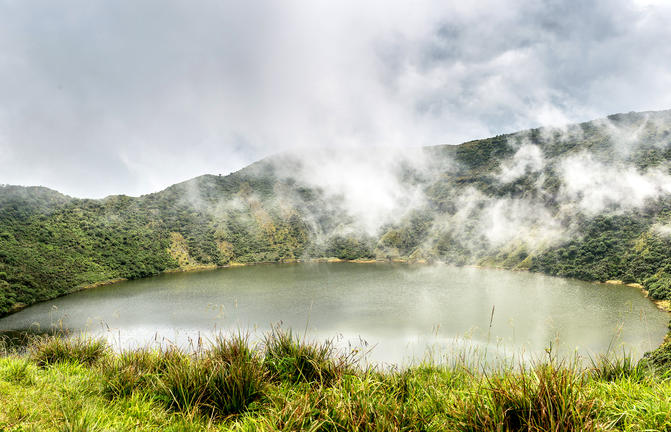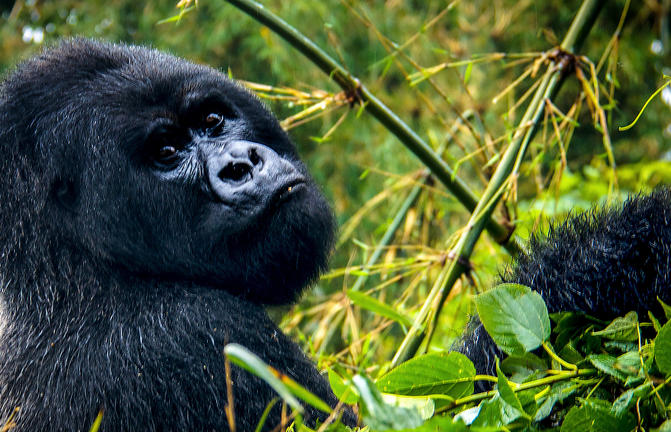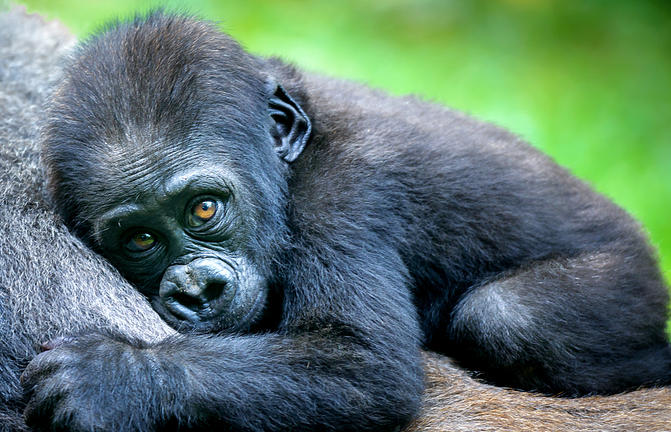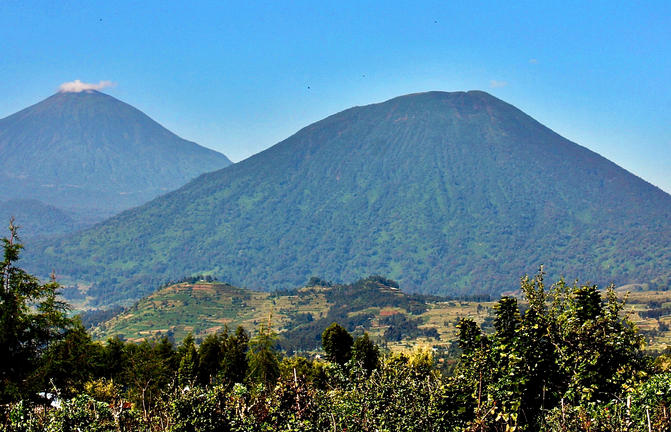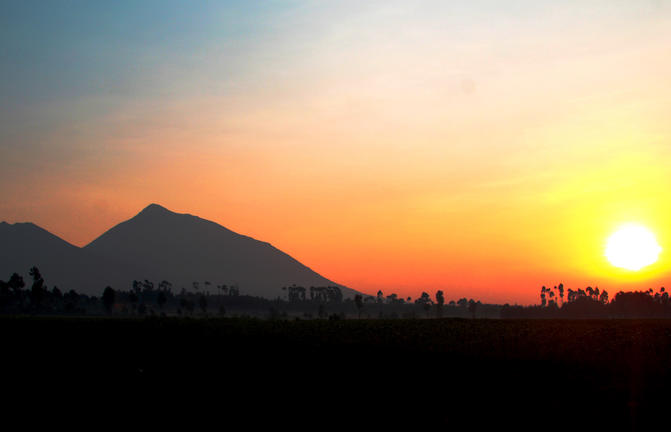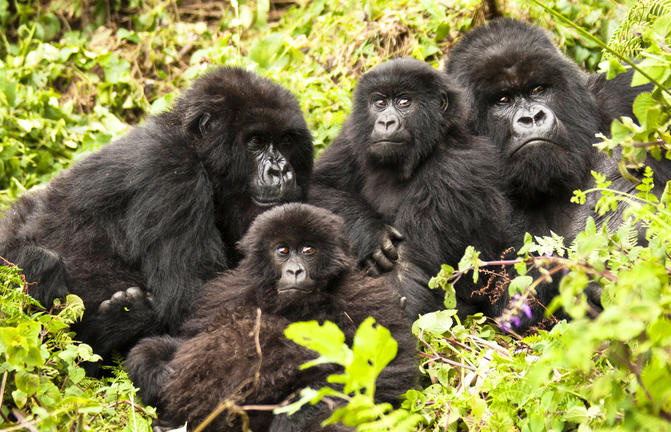 Uganda
Uganda, or the 'Pearl of Africa', as it was famously dubbed by Winston Churchill, is characterised by relatively dry and flat savanna in the north, with verdant mountains in the West, and vast dense and remarkably lush forests in the central region. The nation is home to an astonishingly diverse range of African wildlife including the highly endangered mountain gorilla which can be found in the Bwindi Impenetrable Forest. A popular spot for wildlife watching is Queen Elizabeth National Park, which hosts four of the Big Five, a flock of flamboyant flamingos and the rare tree-climbing lions of Ishasha. Outdoor enthusiasts can get their adrenaline fix with plenty of whitewater rafting, kayaking, hiking, quad biking and horse riding facilities on offer. Add to this some friendly locals, a burgeoning cultural scene, and a capital city full of lively bars, clubs and restaurants, and it is easy to see why Uganda has gained itself a reputation as 'Africa's friendliest country'.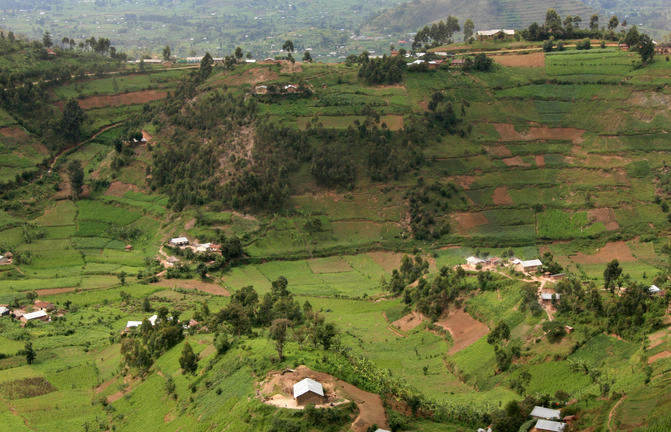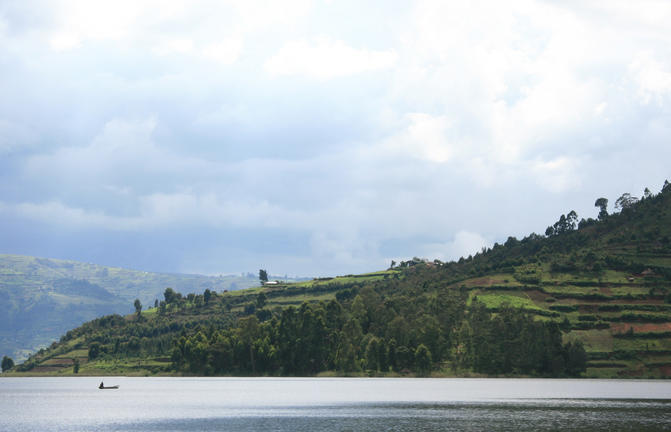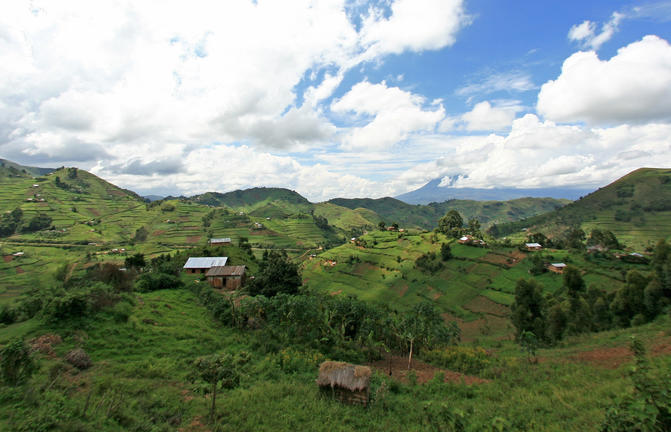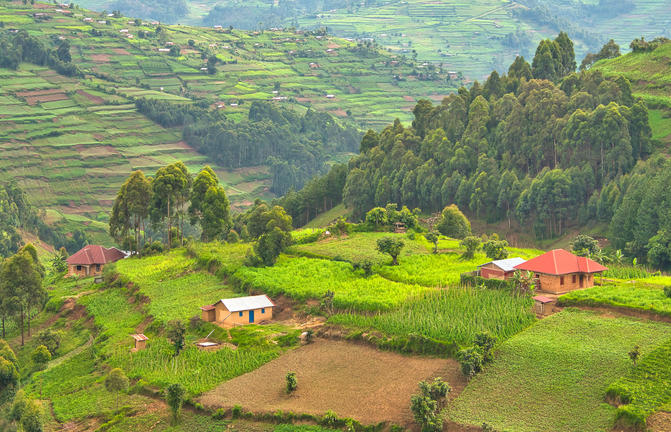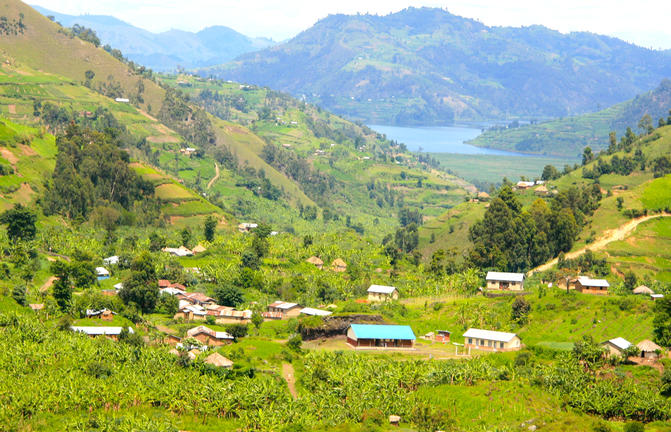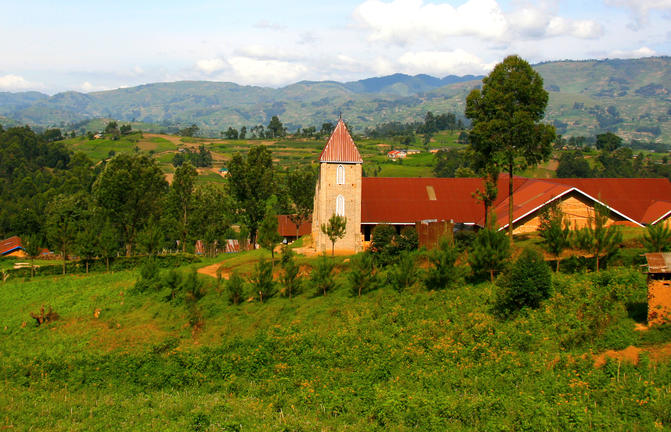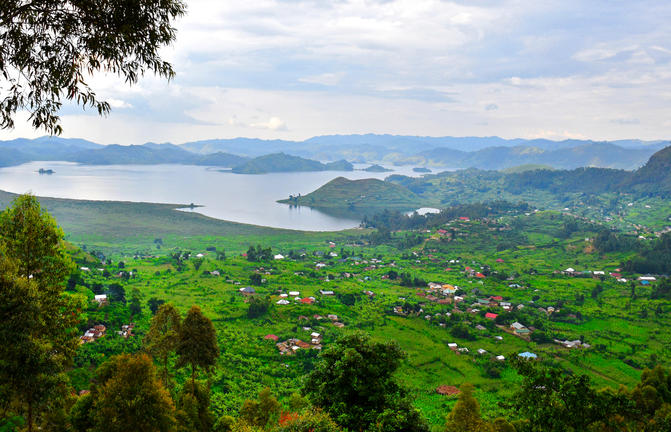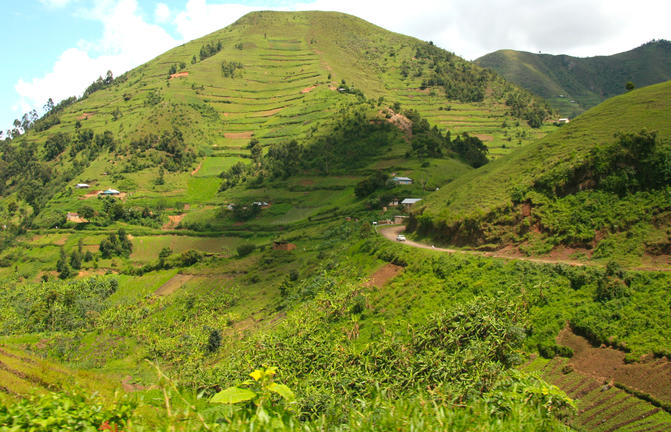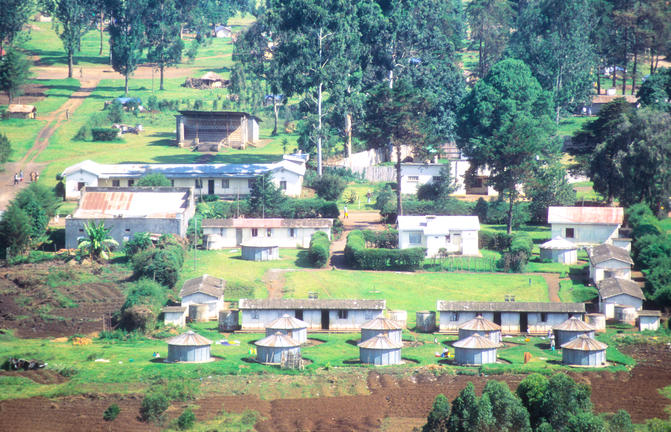 Situated near the base of the Virunga volcanoes, near Uganda's border with the Democratic Republic of Congo and Rwanda, the little town of Kisoro is primarily used as a base for excursions into the surrounding mountains, which are famous for being one of the only places on earth where you can witness mountain gorillas in the wild. The area is home to an astonishing abundance of wildlife including 11 different species of primate, lion, leopard, giraffe, elephant, buffalo and zebra, and countless bird species. Highlights in the area include: visits to a Pygmy village; swimming or canoeing in the scenic Lake Mutanda; or hiking the spectacular Virunga volcanoes. The town itself hosts a local market where you can buy a wide variety of goods ranging from fresh fruits to fabrics. There are also plenty of shops along Kisoro's main street, which are known for their skillfully produced handicrafts.
Northern Queen Elizabeth National Park
Days 6 - 8
One of the most popular parks in Uganda, the Queen Elizabeth National Park lies in the western region of the country. In the northern part of the park, visitors can look forward to boating along the Kasinga Channel, which is home to the largest population of hippos in the world and an abundance of Nile crocodiles. Along the banks, an incredible number of birds and wild animals flock to the river's edge. At Kyambura Gorge, fondly known as 'Valley of the Apes', chimpanzees are at home in a world of lush tropical rainforest spread with canopies, and three salty crater lakes are decorated with swathes of pink flamingos. On the western shore of Lake George, the vast Kasenyi Plains are inhabited by lions and several interesting bird species.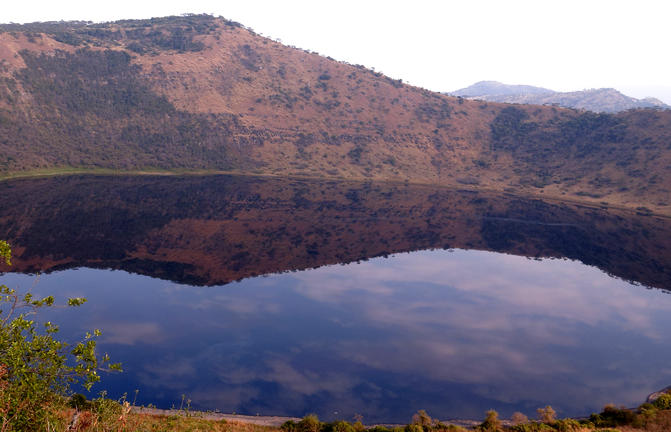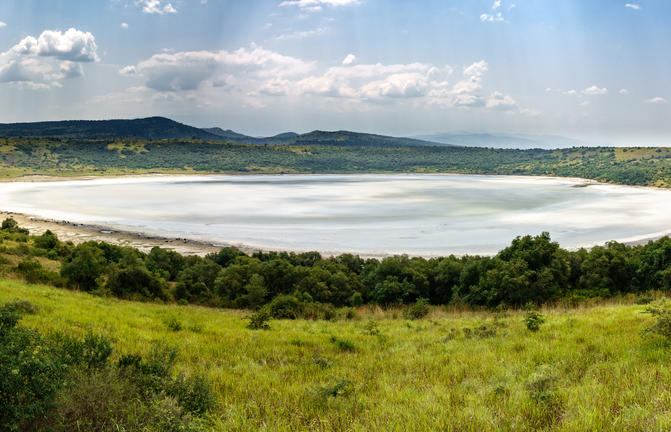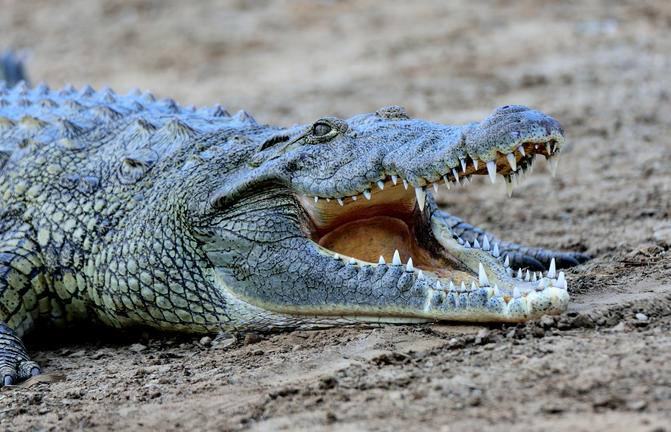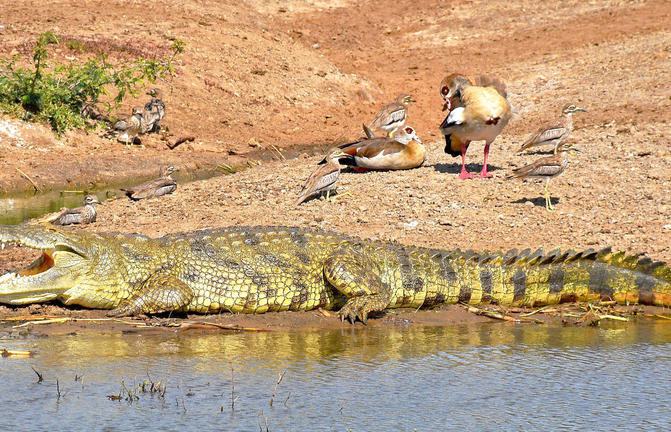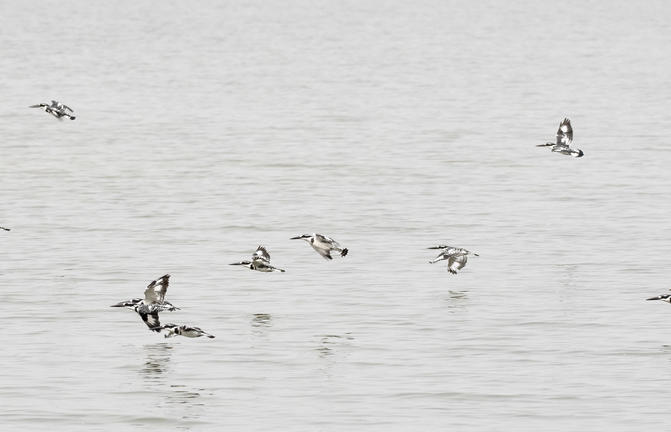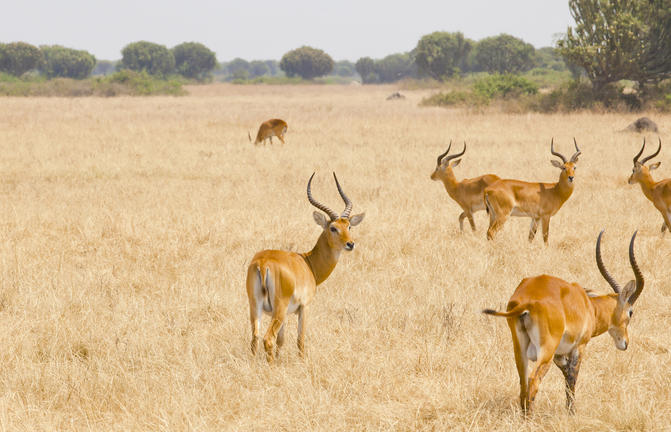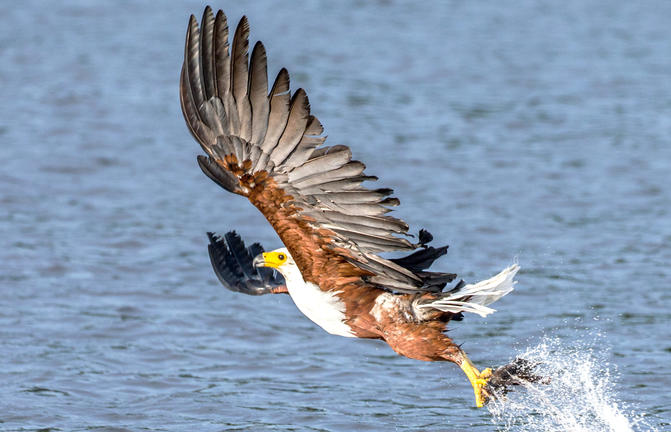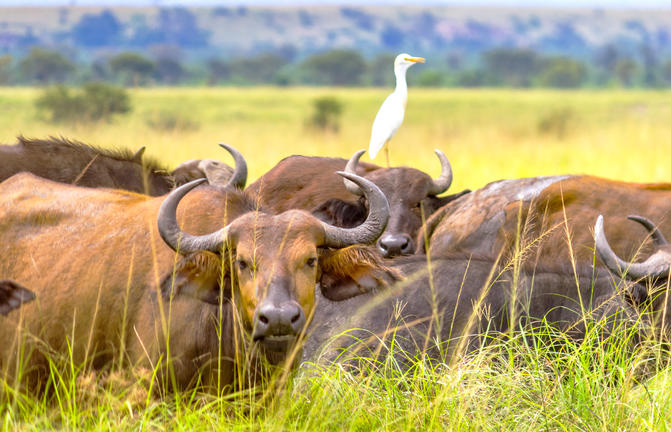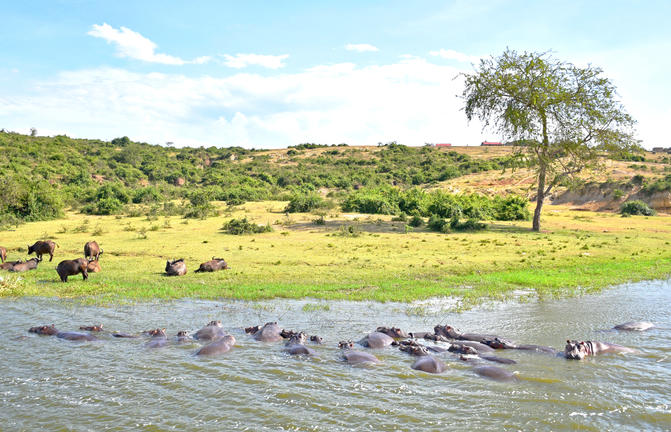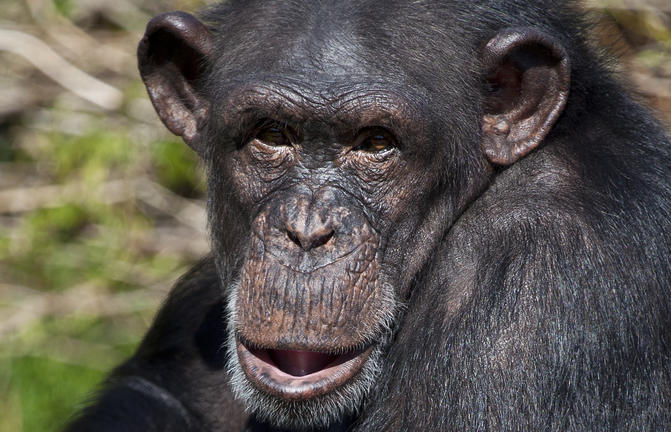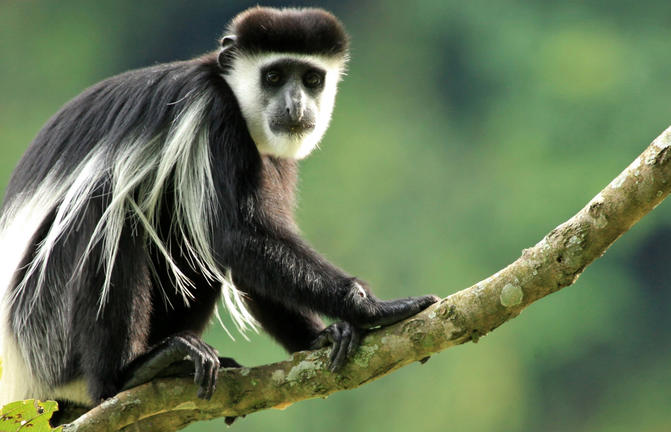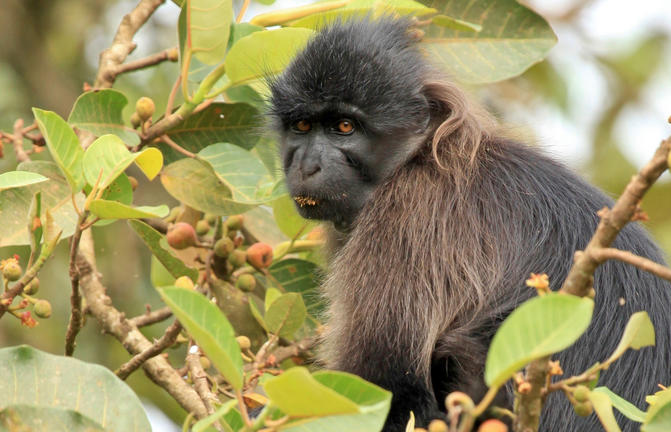 Kibale Forest National Park
Days 8 - 9
Kibale Forest National Park, situated in Western Uganda, is famous for its high density of primates, breathtaking crater lakes, and thick, beautiful jungle. Thirteen primate species inhabit the beautiful tropical forest, including red-tailed monkey, L'Hoest's monkey, grey-cheeked mangabey, red colobus, and black and white colobus monkeys. Visitors may spot some of the 300 bird species and 250 butterfly species, and buffalo, forest elephants, leopards, bushbucks, and sitatungas also live in the park but are generally shy. The area is decorated by around 50 enthralling crater lakes and numerous pristine hiking trails. Several cultural tours are on offer which delve into the rich traditions of the Batoro people, giving travellers a chance to see Batoro dancing, singing and traditional healing up close.