Heaven Boutique Hotel
| Kigali
Heaven Boutique Hotel is located in Kigali, Rwanda, close to attractions such as Kandt House Museum, National Art Gallery Rwanda and Wild Frontiers Kigali Genocide Memorial. The accommodation features 30 beautifully appointed rooms styled in local Rwandan decor. Rooms are spacious and equipped with modern amenities such as air conditioning, free Wi-Fi, a flat-screen TV and a bathroom. Guests may enjoy delicious meals at the on-site restaurant. Leisure facilities include a swimming pool, fitness centre and a yoga deck.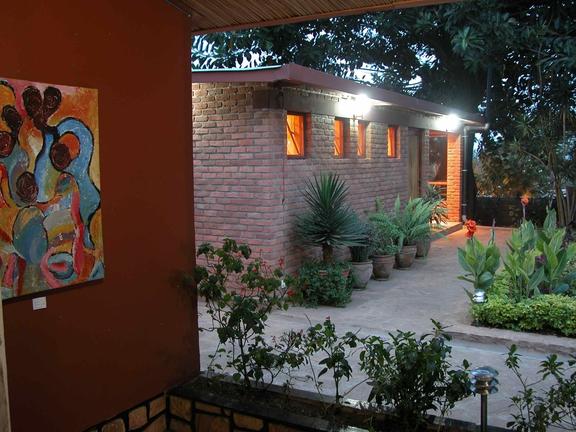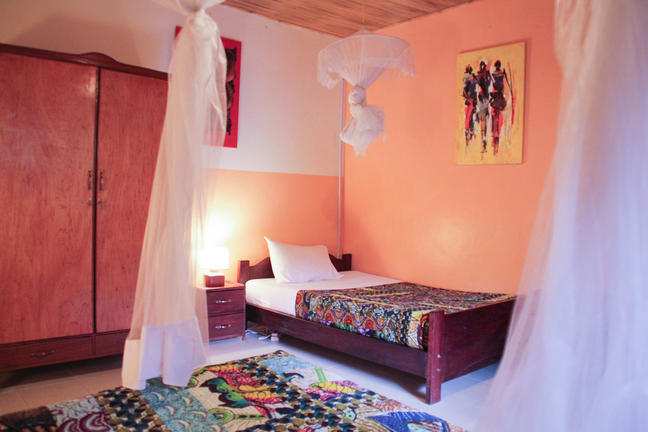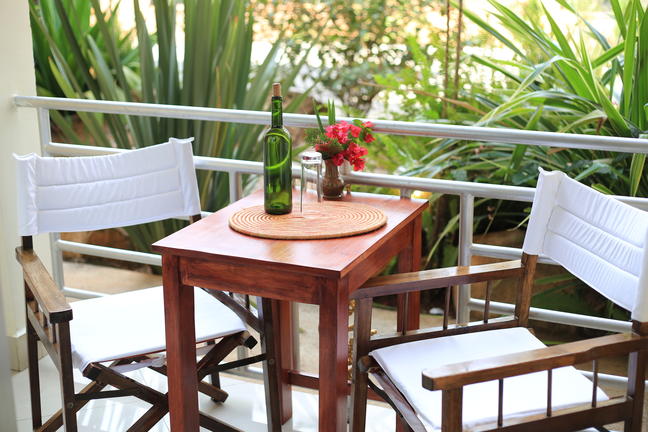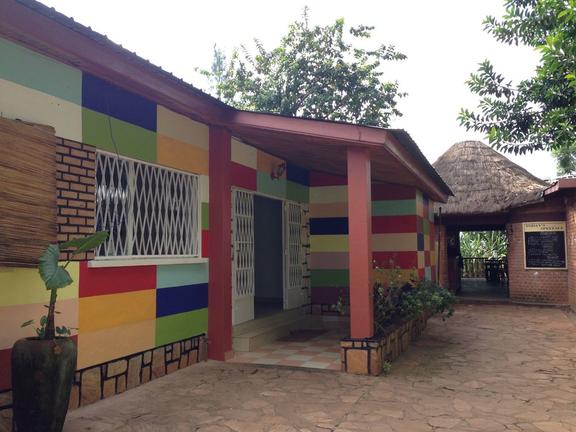 Your Stay
1 Night
Bed and Breakfast
Mountain Gorilla View Lodge
| Volcanoes National Park
The Mountain Gorilla View Lodge is perfectly situated for gorilla tracking in Rwanda. The 30 individual cottages have been built on 4 acres of land on the slopes of Mt Sabinyo. The stone and thatch cottages each have en-suite facilities, a small lounge with a fire place and a private veranda. The cottages are of a good size and are well positioned to give them privacy from each other. Being at altitude, it can get cold therefore each cottage has a fireplace in the room.
Located very close (about 15 minutes) from the main headquarters of Rwanda's Volcanoes National Park (Parc National de Volcans), this is a very handy base from which to explore the area and organise treks to see the Golden monkeys and, of course, the mountain gorillas. This is a great location with superb views of the volcanoes.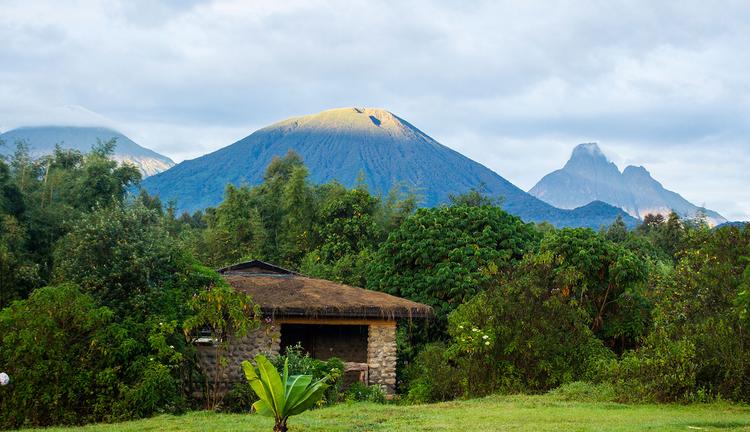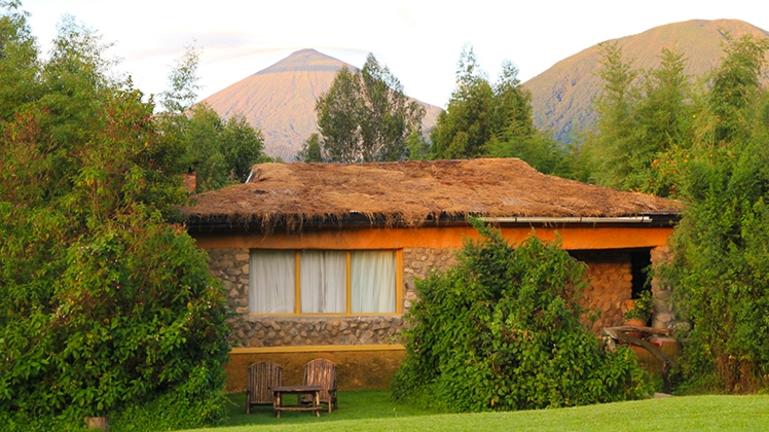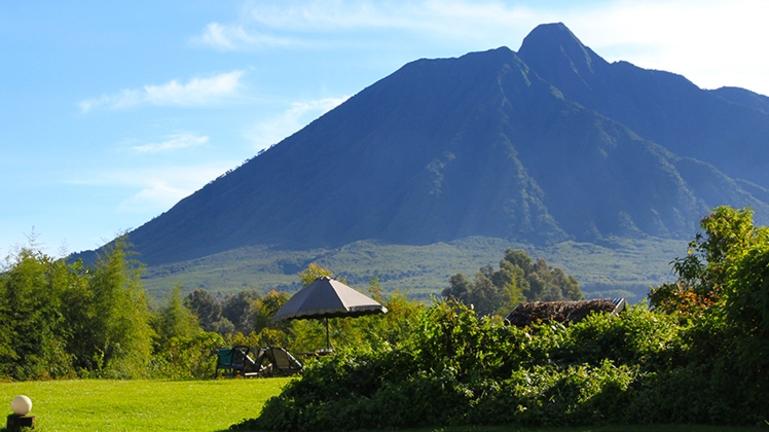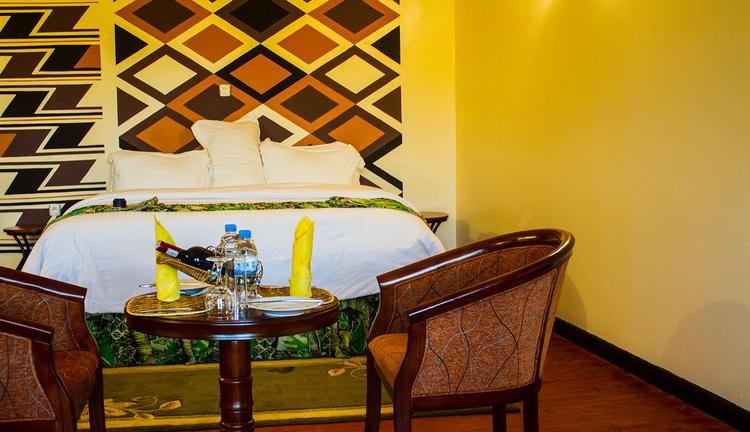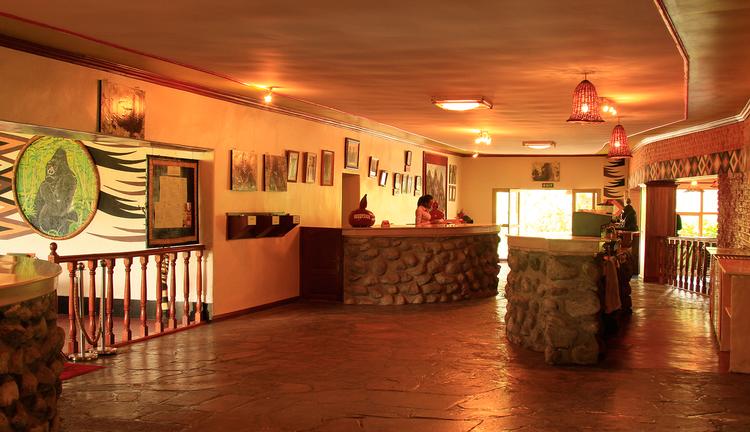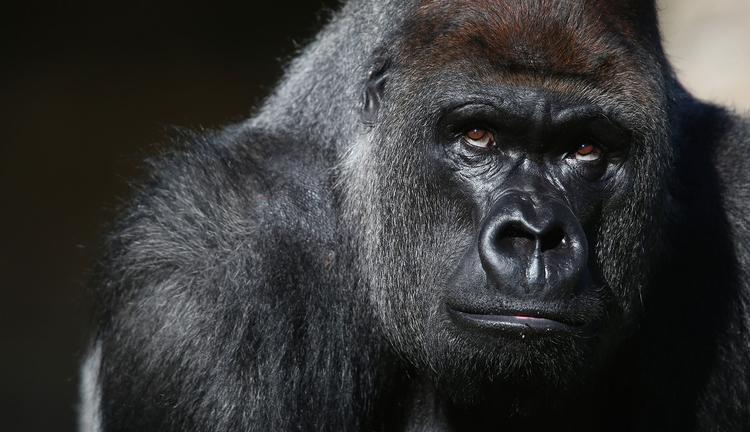 Your Stay
2 Nights
Full Board Plus - Dinner, Bed, Breakfast, Lunch and Activities
Lake Mulehe Safari Lodge
| Kisoro
Lake Mulehe Safari Lodge is located on the shores of Lake Mulehe, Mucha, Nyundo Sub-County, Kisoro District, in South Western Uganda, about 10 km from Kisoro town along the road to Rubuguli,
This Lodge is exclusively an all cottage accommodation facility, constructed with one ancient ingenious concept in mind, Vernacular Architecture, with a display of cutting-edge design and creativity. This is what allows you walk down any cottage on, as well as turning your eyes from your bed, couch, or bathroom to beautiful walls made of skillfully cut and carefully polished volcanic stones.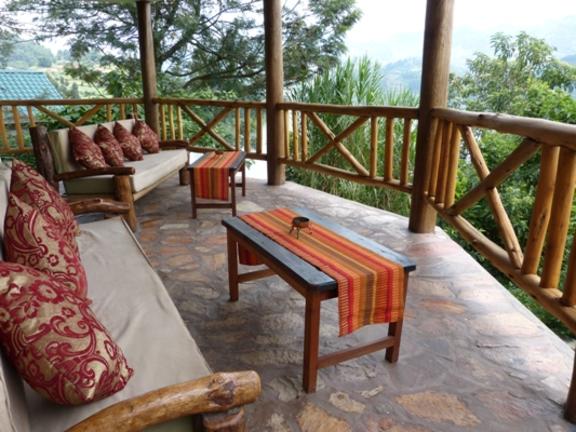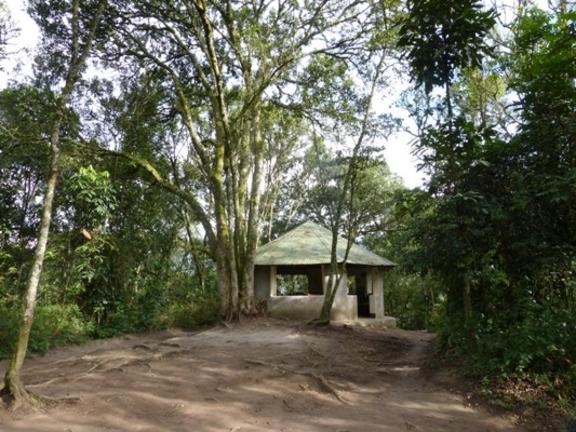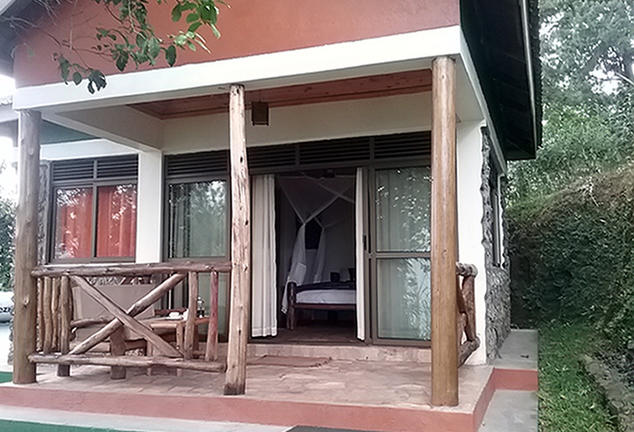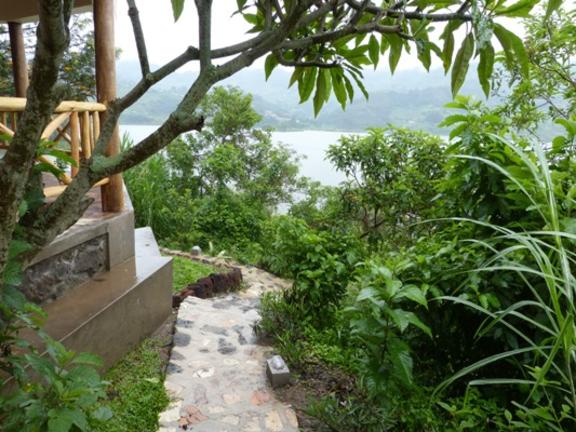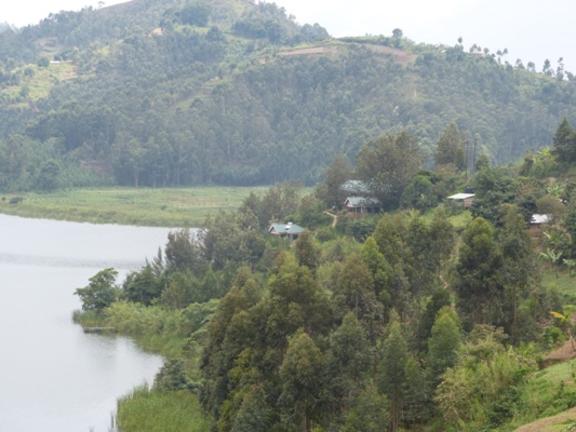 Your Stay
2 Nights
Full Board Plus - Dinner, Bed, Breakfast, Lunch and Activities
Mweya Safari Lodge
| Northern Queen Elizabeth National Park
Mweya Safari Lodge offers visitors an unforgettable experience. Located on a peninsula within the heart of the Queen Elizabeth National Park, Mweya Safari Lodge is surrounded by the magical Rwenzori Mountains aptly described as the 'Mountains of the Moon' and overlooks the Kazinga Channel which links two of the Nile's great lakes – Lake George and Lake Edward. Mweya Safari Lodge offers visitors a spectacular experience of luxury in the wilderness. All of the rooms have wonderful views of the channel. The Lodge offers a range of activities and attractions: game drives, boat trips, wild life viewing and more.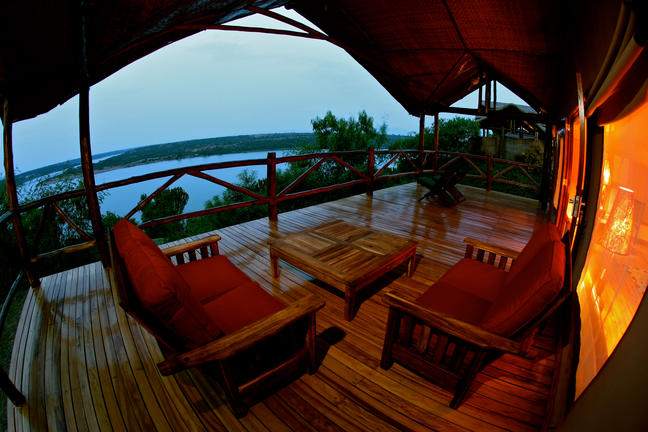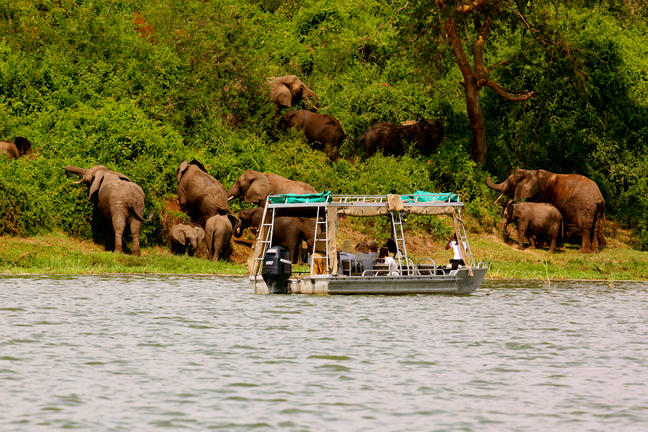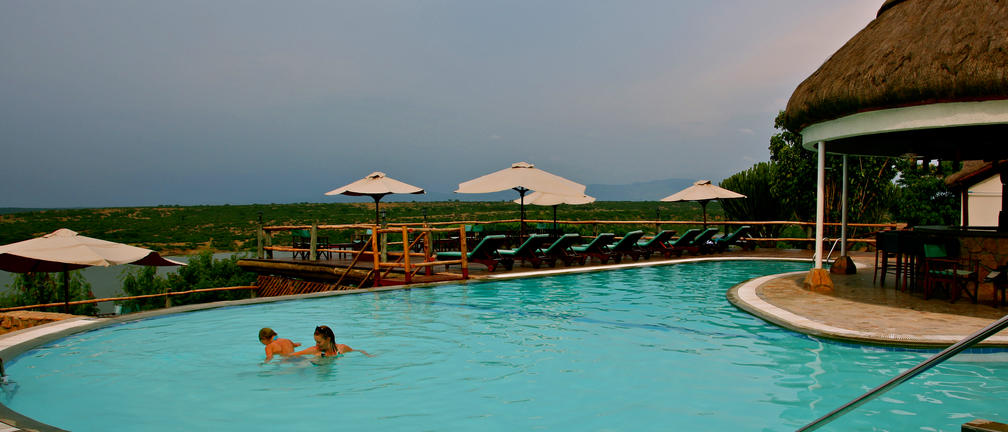 Your Stay
2 Nights
Full Board Plus - Dinner, Bed, Breakfast, Lunch and Activities
Turaco Treetops
| Kibale Forest National Park
Turaco Treetops is Kibale Forest' newest semi-luxe lodge and offers an uncomplicated, and warm-hearted atmosphere and offers guests a unique experience in the forest with stunning views over the snowcapped Rwenzori Mountains. Turaco Treetops is the place to go on a chimpanzee trek, share tasty meals, laugh, read a book near the fireplace or take a dip in the refreshing pool.
Turaco Treetops has 8 luxury cottages situated at secluded locations in the jungle. The cottages are spacious, with large windows and outside wooden decks, providing splendid views over Kibale Forest. The cottages are designed to 'bring the outdoors inside' and mix modernity with an 'African feel' by using clean lines in combination with wood and other natural materials.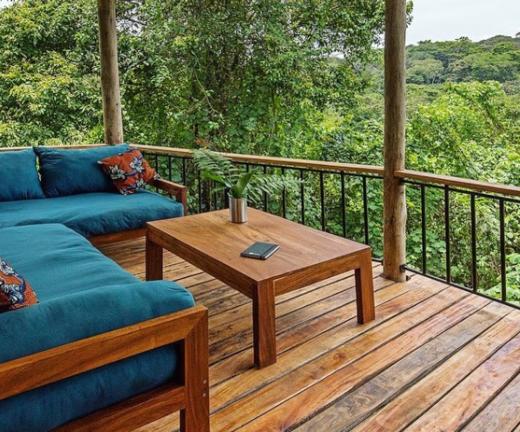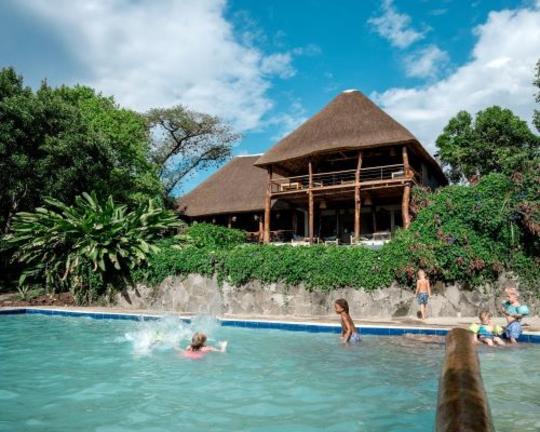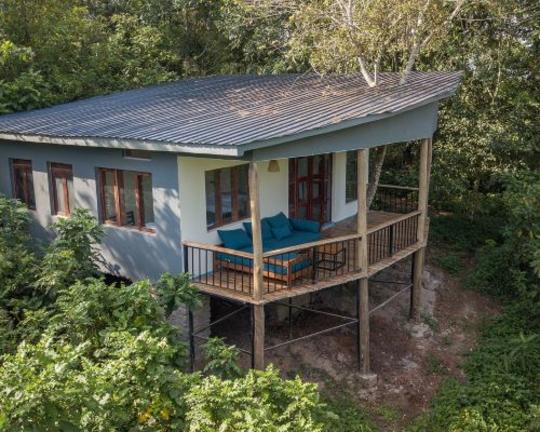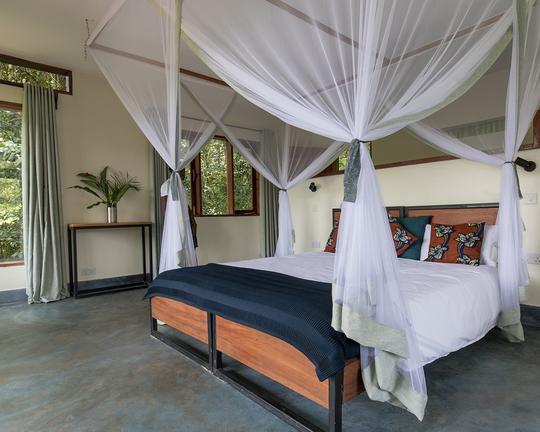 Your Stay
1 Night
Bed and Breakfast