Day 1:
Augrabies Falls National Park
Arrive at Kalahari River & Safari Co. Settle in and freshen up. Get to know your friendly hosts during a briefing of what lies ahead... Enjoy a breathtaking sunset and relax on the deck overlooking the mighty Gariep (Orange) River.
Dinner is served out on the deck as we get to know each other over a few drinks.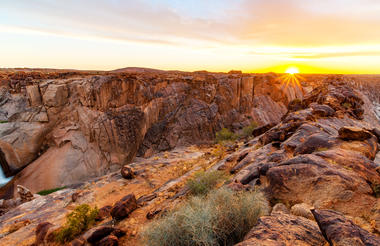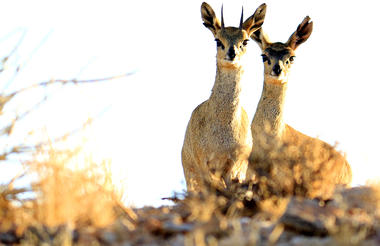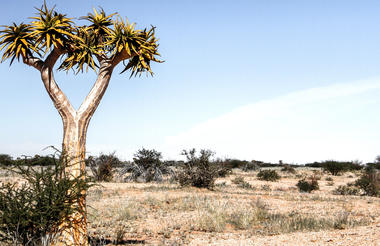 Day 2:
Augrabies Falls National Park
Head out to Riemvasmaak and enjoy a delicious breakfast at Berg-en-Dal in real Northern Cape fashion… Blikbeker Coffee, Roosterkoek and all! Explore Riemvasmaak, have a refreshing dip in the hot springs and discover its fascinating history.
We then take the road less travelled on a scenic drive and head to Augrabies Falls via Vreedersvale and Blouputs, enjoying the natural beauty along the way.
Visit Augrabies Falls National Park. Head into the park to view the world-renowned falls and for some spectacular scenery, breathtaking viewpoints and glimpses of the many Wildlife species. Stop at one of the viewpoints overlooking the massive gorge at Augrabies for an unforgettable Picnic Lunch.
The next stop is Crystal Spring Minerals, we head to the town of Kakamas and stop at one of the best kept secrets in the Green Kalahari, where you can purchase gifts and momentoes unique to our region.
Die Mas van Kakamas is the next on your itinerary, where you will enjoy a tasting experience of some of our region's award-winning wines and brandies.
After a long day, dinner will be served on the deck back at camp, where you can relax and recount your day.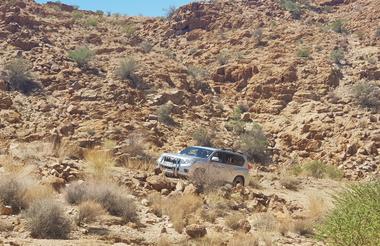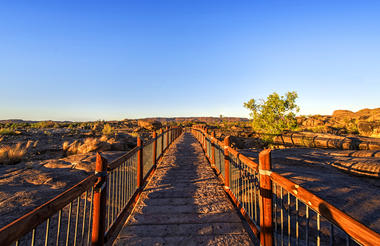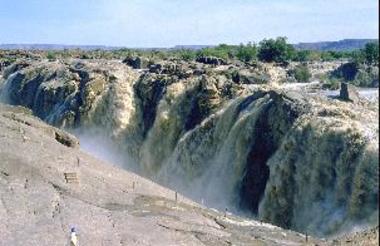 Day 3:
Augrabies Falls National Park
We start the day with a Sunrise Game Drive . The drive takes you into the Heart of the Green Kalahari in an open safari vehicle on a private game farm, where guests can enjoy viewing wildebeest, black and Coffee springbuck , Oryx, Giraffe, Zebra, eland and Kudu, as well as a variety of Raptors and birds. Enjoy a very informative talk by your guide on our beautiful area. Enjoy Coffee and rusks in this magical landscape.
Brunch back at camp and get ready for your Nature paddle. A 2km stretch of water which has some fun rapids, graded 1&2, which means all ages can enjoy this experience. Guest who are not comfortable to paddle themselves can ride with a guide and enjoy the sights and sounds of the birds. Extended trips (9km) can be arranged if weather permits.
After your paddle we will have High noon Tea - enjoy a blend of sweet and savoury treats to tide you over till dinner. Enjoy sun-downers on the deck before sitting down for your final dinner and enjoying one last memorable evening in the company of old and new friends.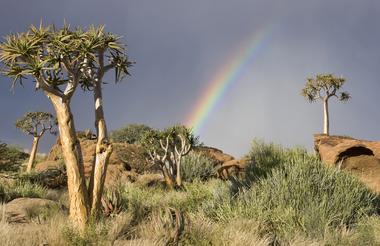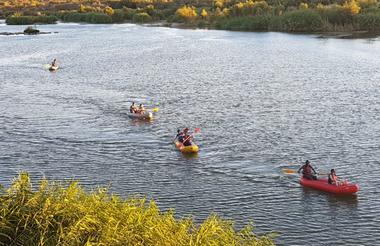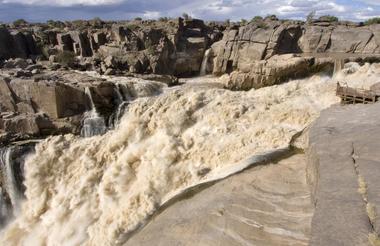 Day 4:
Kgalagadi Transfrontier Park (Botswana)
An early start to the day, travel to the Kgalagadi Transfrontier National Park. Enjoy a 2 hour game drive through the reserve viewing animals such as lions, gemsbok, springbok and a wide variety of different birds. At the meeting point you will be transferred onto a lodge open-vehicle and will be taken on a drive crossing over 90 red sand dunes to !Xaus Lodge.
After check-in you will have some time to freshen up, cool off in the pool and relax before dinner.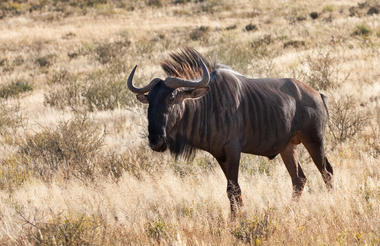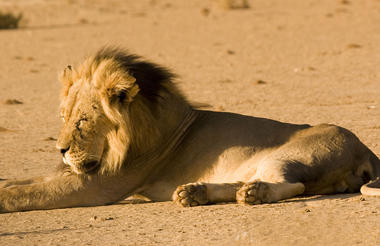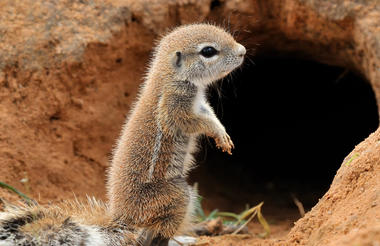 Day 5:
Kgalagadi Transfrontier Park (Botswana)
Set out at day-break with the guides and Bushman trackers to walk through the dunes as you learn all about your natural surroundings. You will be shown how to identify animal spoor, birds, trees and plants, and discuss their medicinal uses. You'll return to the Lodge in time for a hearty brunch made by the local Mier ladies. The length of the walk, and distance you cover, depends on the fitness and interest of the guests.
In the late afternoon enjoy a sunset pan drive and dune walk to 'listen' to the sun set over the Kalahari with an early evening game drive back to the lodge.
After-dinner night drive, with the accompanying sounds of barking geckos, insect shrills, and larger animal calls to break the silence.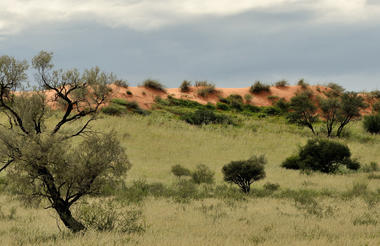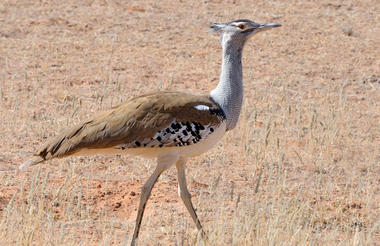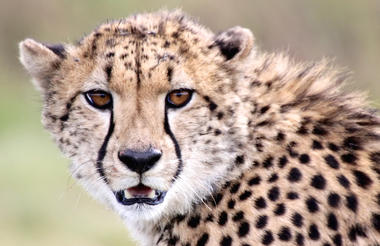 This morning take a walk to the recreated cultural village and see the Busman crafters at work. You may join young Bushmen demonstrating their traditional games and purchase traditional crafts hanging from the branches of the tree under which the crafters sit at work. These crafters also sell their goods at the Lodge curio shop.
Mid morning you will embark on the drive back over the dunes to your vehicle for another game drive through the Park and to your accommodation for the night. Enjoy an early evening sand boarding activity on the farm where you will be staying.
You will stay the night with a local couple who are from the area and will be happy to share their stories with you over dinner.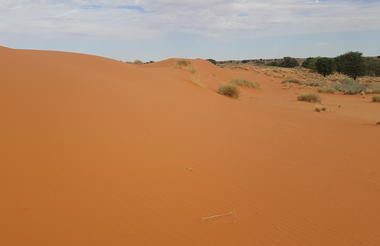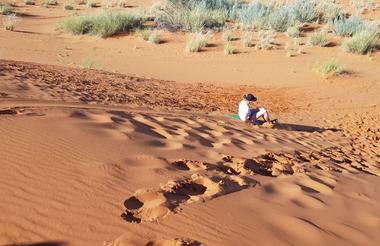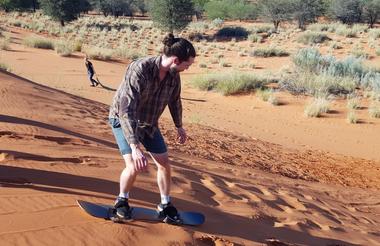 Start the day with an early visit to see the meerkats.
Travel back to Upington Airport for your departure flight.