Arrival at Windhoek airport. Here you are met by our representative and transferred to town. You will take over your rental car and drive to your accommodation for the first night.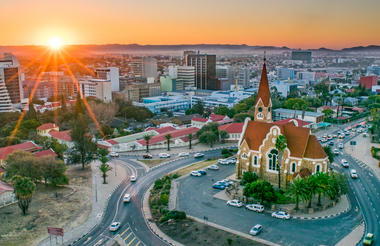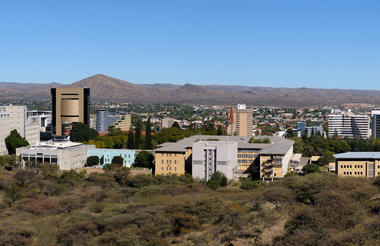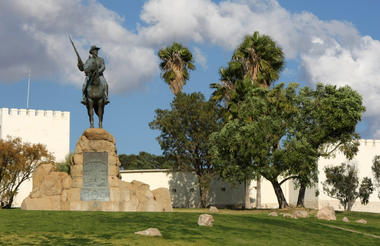 Your first stop will be Sossusvlei. Driving distance: 306 km, approx. 4 1/2 hours
Enjoy the changing light on the dunes in the afternoon.
The next day, we recommend you visit the dunes at sunrise.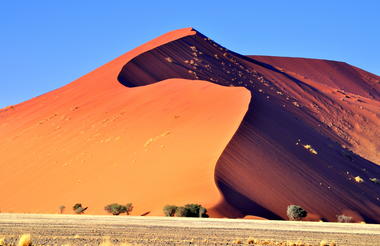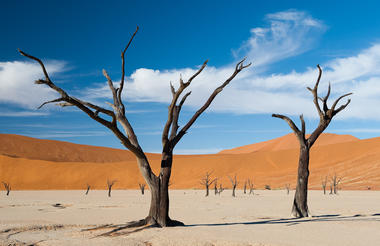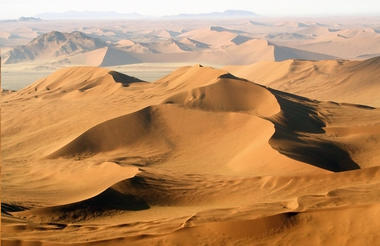 Today, you drive via Ghaub Pass and Kuiseb Canyon to Swakopmund. En route you might be able to see Springbok , Ostrich and Oryx crosing the road.
Driving distance: 350 km, approx. 5 hours
Enjoy a city walk in Swakopmund in the afternoon and fresh fish in one of the seafod restaurants at the "Mole".
The next day, you can book ony of the following optional activities: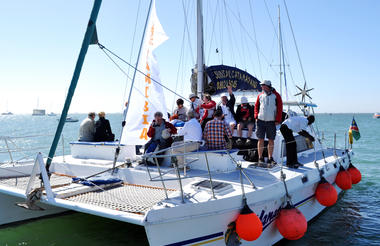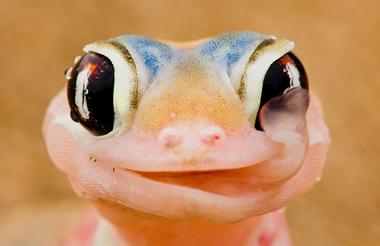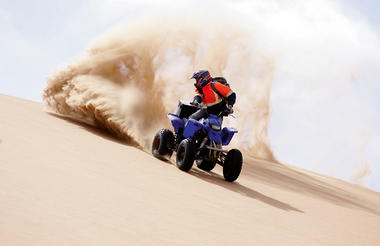 Continue your journey to Damaraland.
Driving distance: 235 km, approx. 4 hours. En route you can visit the famous rock engravings at Twyfelfontein, Burnt Mountain and Organ Pipes.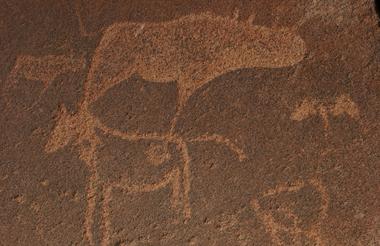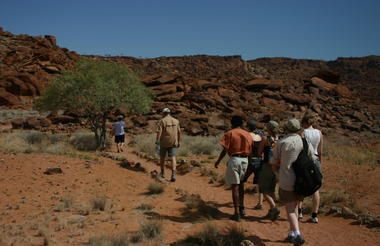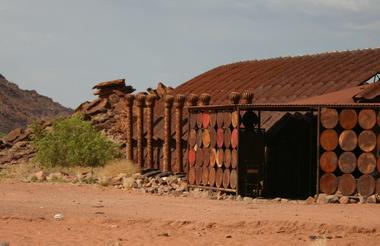 Your next stop will be Etosha National Park. At Okaukuejo you can either camp or sleep in one of the Chalets. Driving distance: 308 km, approx. 5 hours.
Enjoy safari drives in the park in your own vehicle or book one of the scheduled open vehicle safaris at the Camp at extra cost.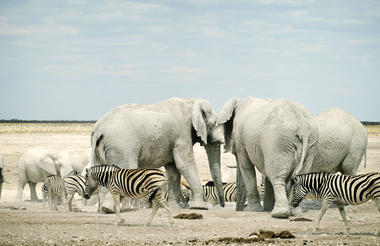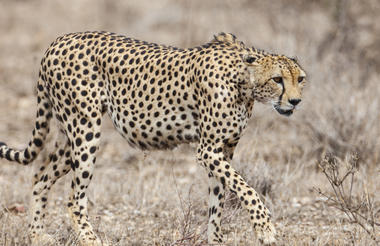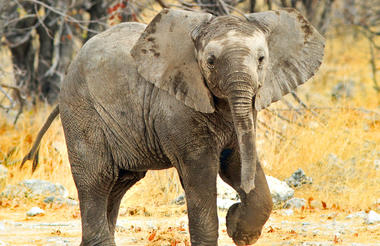 Day 9:
Otavi Mountain Region
Today, you traverse through the park to the eastern side an on to Guestfarm Ghaub. Driving distance: 292 km, driving time: depending on how many times you stop en route at waterholes in the park.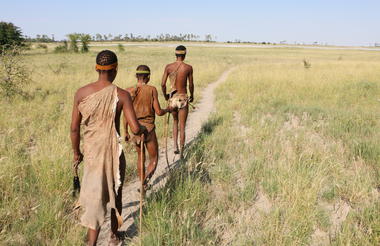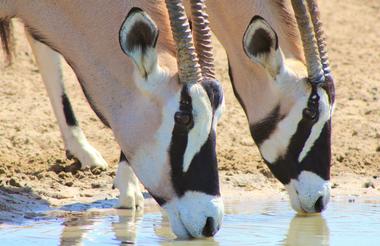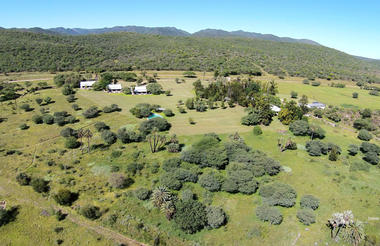 You start your drive along the Caprivi Strip (now it is called the Zambezi Region).
Driving distance: 309 km, approx. 4 hours
You can enjoy the next day at the Lodge and book optional boat cruises or safari drives.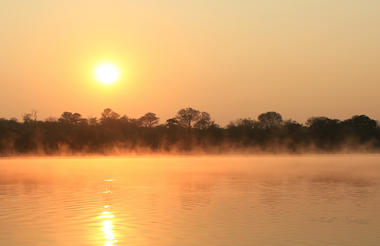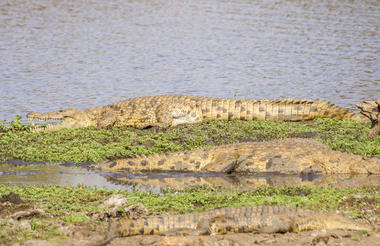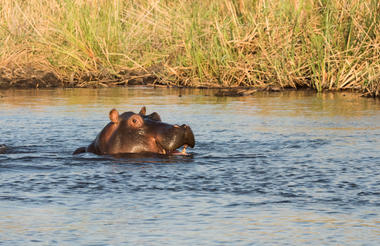 Days 11 - 12:
Kwando River
Continue east to Lianshulu Lodge
Driving distance: 438 km, approx. 5 1 /2 hours
From this scenic Lodge you can drive yourself into the National Park or book scheduled activities at the Lodge.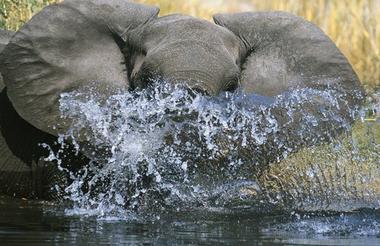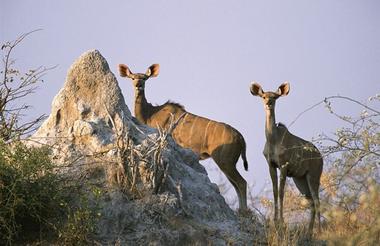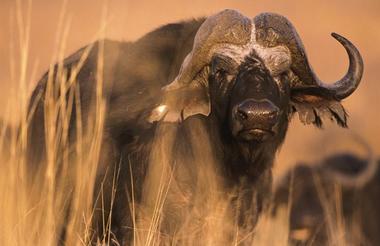 Days 13 - 14:
Victoria Falls (Zimbabwe)
We recommend you leave your vehicle at Kasane airport. We have booked you a road transfers to Victoria Falls as most rental companies do not allow cross border transfers into Zimbabwe. You are transferred to your accommodation. Included in your package are a guided tour to the Victoria Falls and a sunset cruise.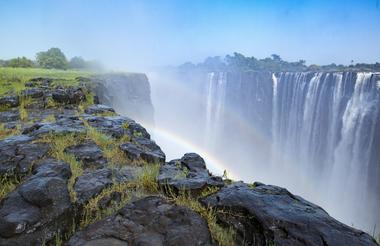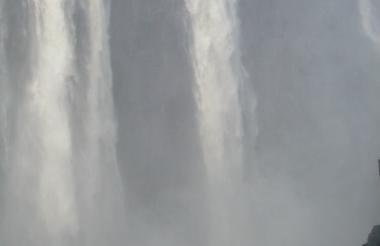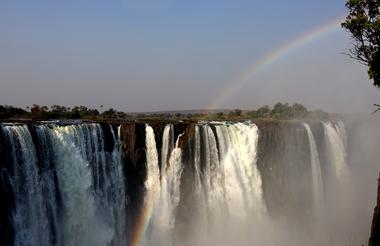 Days 15 - 16:
Kasane Forest Reserve
Today, you re transferred back to Kasane, where you check-in at Elephant Valley Lodge. Boat Cruises and Safari Drives are included in the overnight package.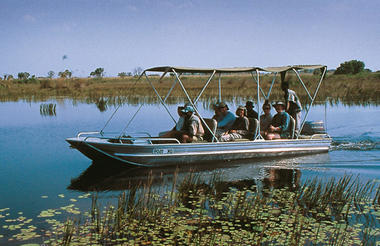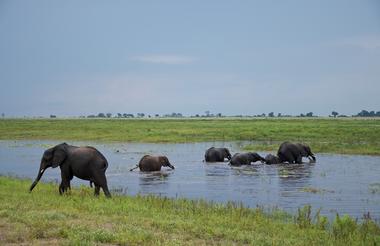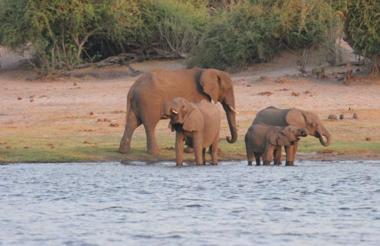 After the morning safari activity and breakfast, check-out and transfer to Elephant Sands, close to Nata. Driving distance: 248 km, approx. 31/2 hours.
Elephant Sands is famous for its waterhole which is regularly frequented by large herds of elephants.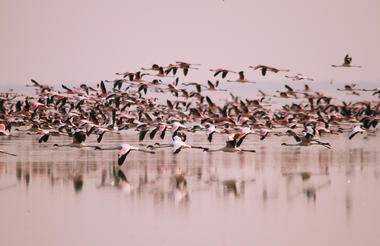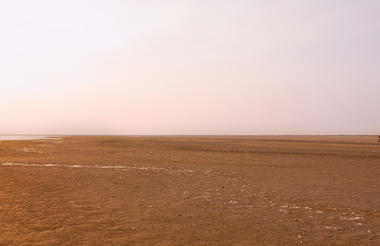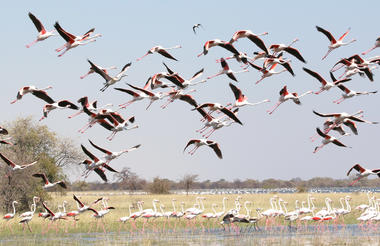 Continue your journey to Planet Baobab.
Driving distance: 158 km, approx. 2 1/2 hours.
The next day, you can participate in a very special excursion at an extra cost. Drive across the grass plains, past lonely baobab sentinels to the edge of the Ntwetwe Salt Pan by quad bike Along the way, your guide will explain the incredible adaptations of the unique Kalahari species to the desert environment. Quad bikes enable you to explore the vast nothingness of the Makgadikgadi in an ecologically correct fashion, leaving only a shallow track that will be washed away by summer rains.
Enjoy sunset drinks at the Kalahari Surf Club. Surf the superlake before enjoying a moonlight barbecue (braai) prepared by your guide under the African stars. Retire to a warm and cosy bedroll under a star-spangled ceiling. Wake up in the middle of nowhere.
After breakfast, search for stone tools which litter the pans. Your guide will give you a comprehensive explanation of the manufacturing of stone tools as well as the evolution of man himself. Take a walk to the 'sweet water pan', a spring in the middle of the desert. The only surface water for thousands of square kms and the focal point of man and beast alike.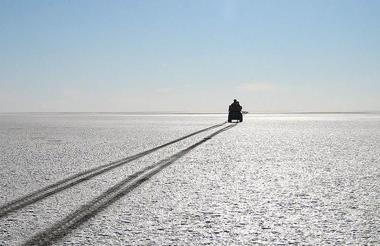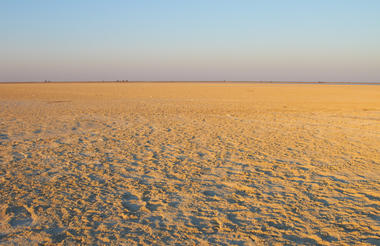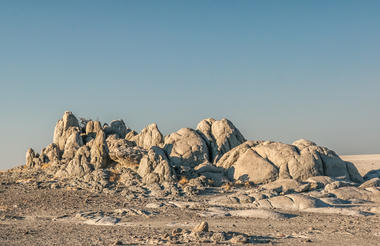 Days 20 - 21:
Moremi Game Reserve
Today, you drive to Maun and return the rental car at the airport.
From here you enjoy a fly-in to the Okavango Delta.
Delta Camp offers twice daily walking safaris and mokoro (dug-out canoe) excursions in the Moremi Game Reserve. While visiting you will have your own private guide who will be caring just for you and will be listening to your needs as well as those of the surrounding bush. Whilst at Delta Camp you will have an intimate experience walking in the dynamic eco-systems of the Okavango Delta. While traveling on foot with your private professional guide, you will learn about tracking animals, how they behave and live, as well as helping you to becoming aware of the plants and trees that surround you. Village walks are available and a chance to go to the local village is fascinating and entirely unadulterated. You will have the freedom to explore the Okavango with your private guide independent of other guests and to plan your days according to whim. A day relaxing with a book followed by a short jaunt to the sunset deck is easy to arrange and sometimes just what you need after the active pace of safari.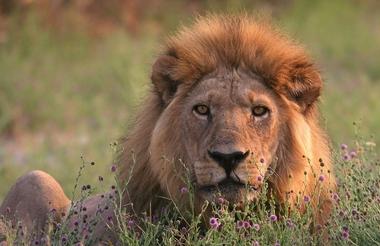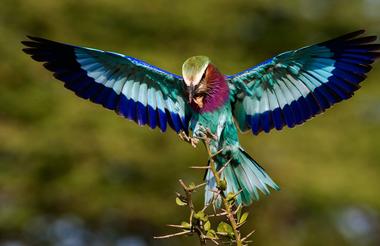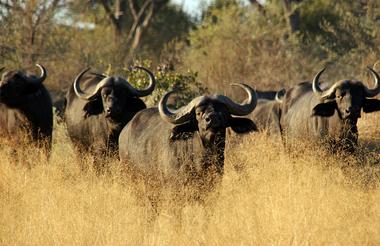 After breakfast and your morning activity, you are flown back to Maun, where you catch your International flight home.