COVID-19: ACCOMMODATIONS
Ben and Heidi, with years of hospitality industry experience between them and speaking English, German, French and Flemish/Afrikaans, are the consummate hosts. With contagious enthusiasm, they have made Villa Violet into the very definition of a bed and breakfast guesthouse where you get a personal welcome from the owners, friendly and intimate service and exceptional value for money. Villa Violet is a smart and attractive guesthouse tucked away in a quiet neighborhood of northern Windhoek and is a great place to start or end your safari or self-drive holiday in Namibia. You will easily find Villa Violet coming from the airport; it is close to the central areas of Windhoek; and you are within stumbling distance from the legendary eisbein and stein of Joe's Beerhouse. The rooms at Villa Violet open onto small patios making an ideal spot to relax and read a book or have a cup of tea. Rinse your travel-weary bones in the swimming pool or retreat to your air conditioned room with a book from the small library. The décor as simple, elegant and modern with hotel-like amenities including wireless internet, flat-screen cable TV, climate control, tea/coffee, personal safe, honesty bar and hair dryers.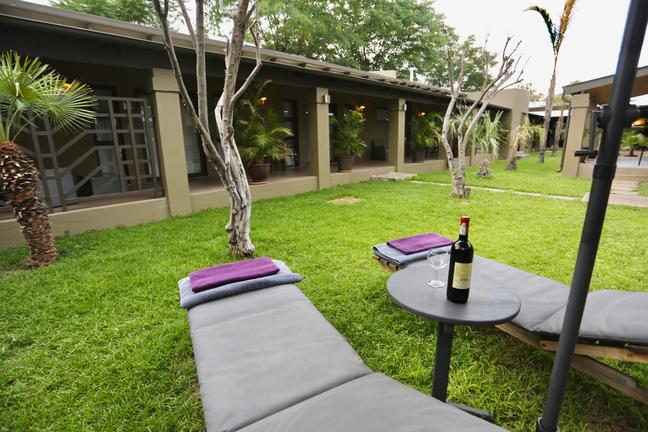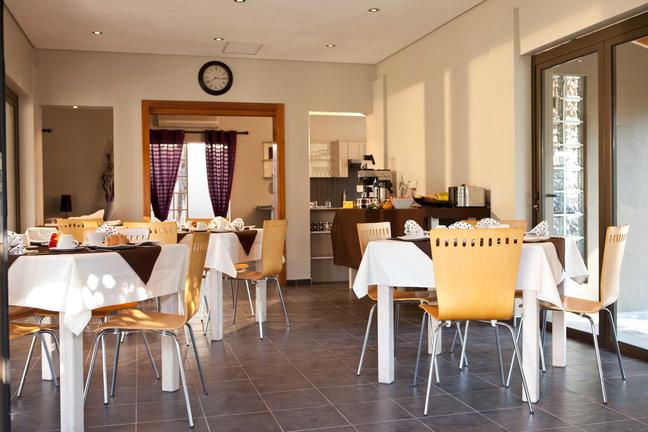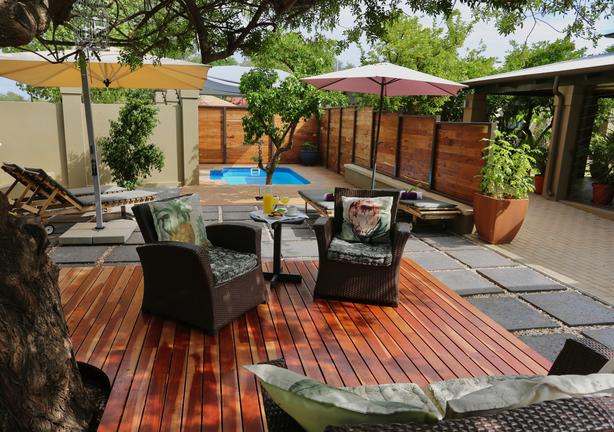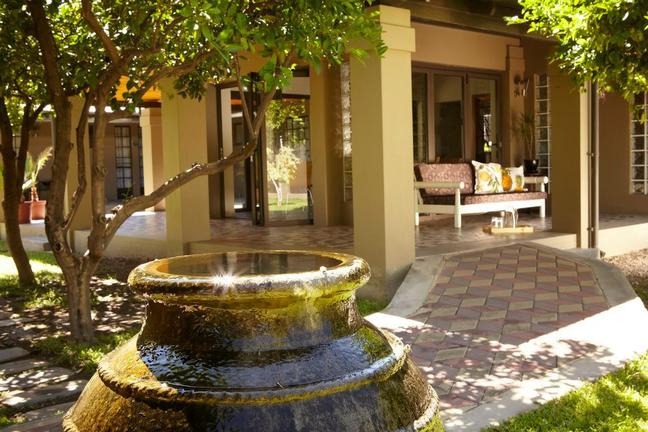 Your Stay
1 Night
Bed and Breakfast

Desert Quiver Camp
| Sossusvlei
Desert Quiver Camp uniquely combines modern self-catering accommodation with comfort and style. Conveniently located 5 km from the entrance to Sossusvlei, the inspiring scenery is characterized by granite outcrops, spectacular views and roaming wildlife. Accommodation at Desert Quiver Camp comprises of 24 uniquely designed self-catering chalets with private parking available. Each twin-bedded accommodation unit has an en-suite bathroom and a spacious bedroom with a fold-out sleeper couch. The units are also equipped with a shaded veranda, BBQ facility, wooden bench and a kitchenette featuring a 2-plate stove, under-counter fridge and a washing up area. Leisure facilities within Desert Quiver Camp include a bar with a big screen television, a sparkling swimming pool overlooking the grasslands and Elim Dune, 2 communal bomas for cooking and washing up, and a reception area that has WI-FI connectivity. Other facilities close by include a shop, internet cafe and a fuel and service station.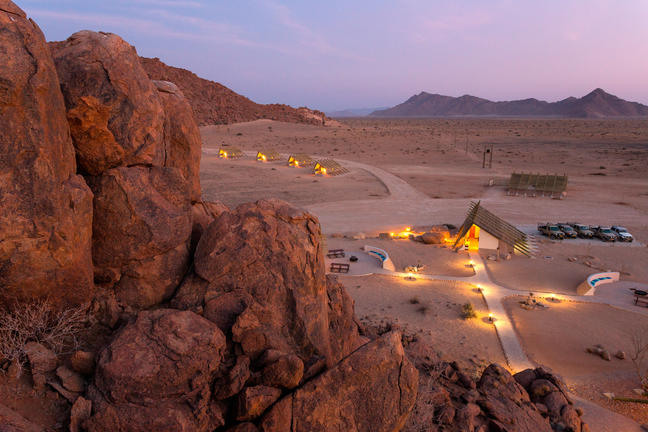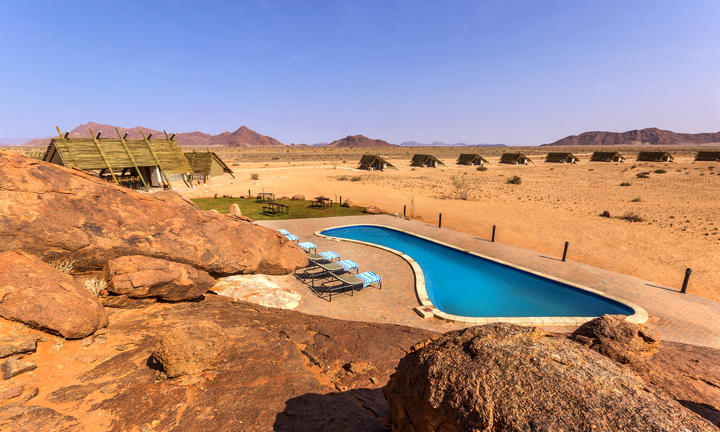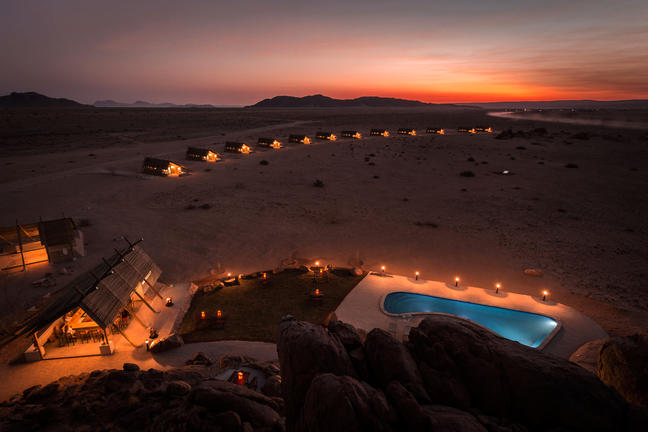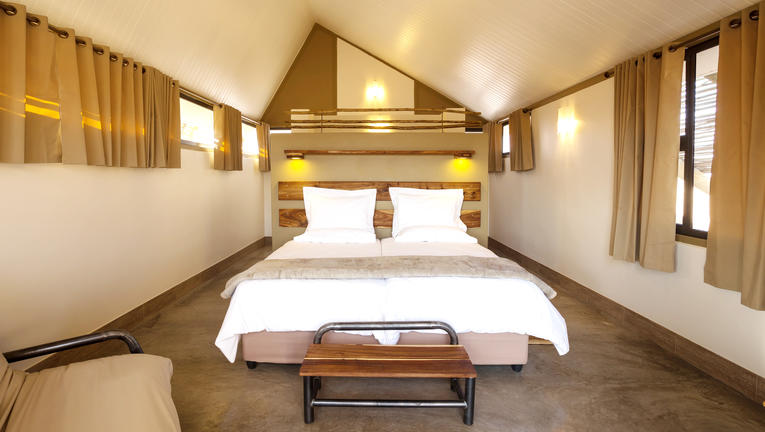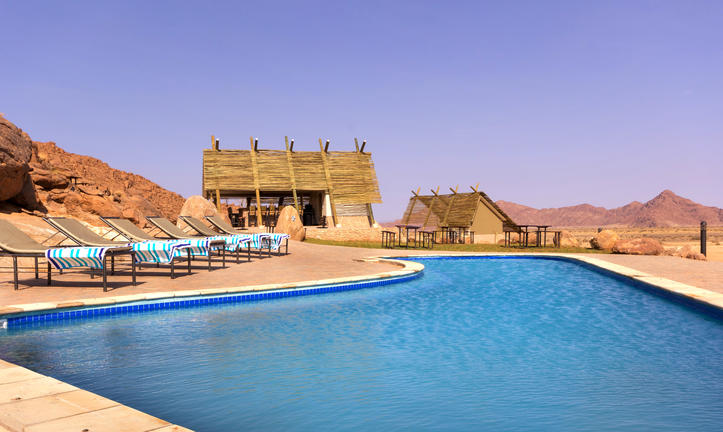 Your Stay
2 Nights
Bed and Breakfast
Fast Facts
Tented Camp
Spoken Languages: Afrikaans, English
No. Rooms: 24
Special Interests: Adventure, Nature, Wildlife

The Delight Swakopmund Gondwana Collection Namibia
| Swakopmund
Among the town's captivating contrasts and old traditions, Gondwana's Delight is a fresh breeze in the desert. Conveniently located within short walking distance of the 'Mole', this modern, uplifting and inviting hotel is the ideal base for your stay. Every effort is made to surprise and delight guests with thoughtful touches and locally inspired reasons to smile.
From the easy comfort of the hotel, the warm and welcoming service Gondwana is known for, to the assistance provided by knowledgeable Delight hosts for anything from activity bookings to dinner reservations – your stay is always an effortless and memorable experience.
The Delight boasts 54 rooms, of which 10 of these are loft family rooms. There is a breakfast dining room, a cozy bar, a garden and secure parking. The hotel is centrally located and easy walking distance from central town.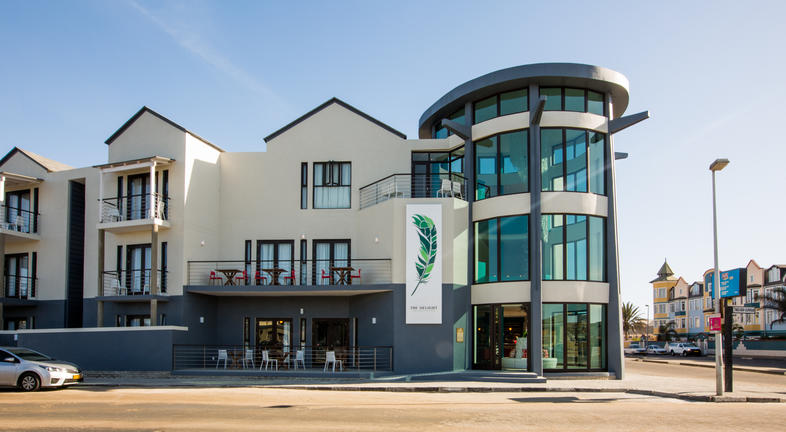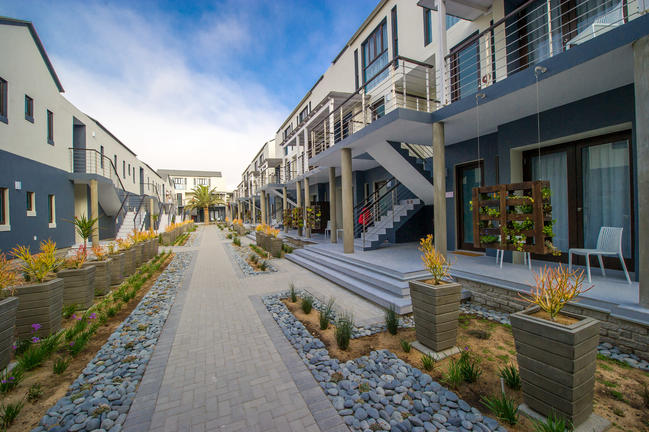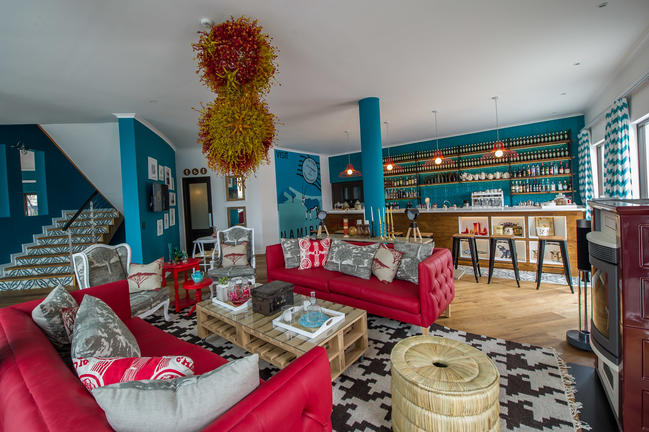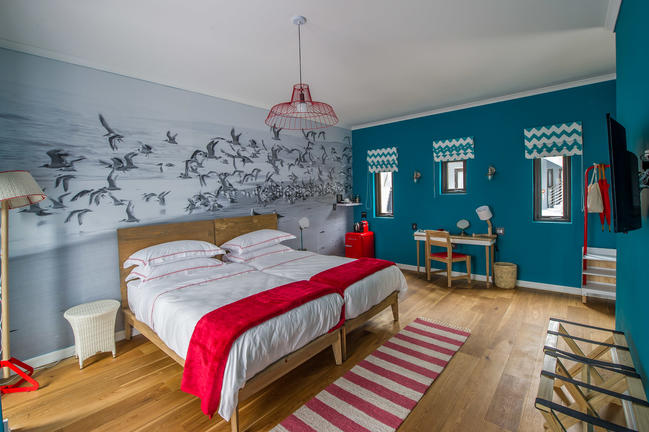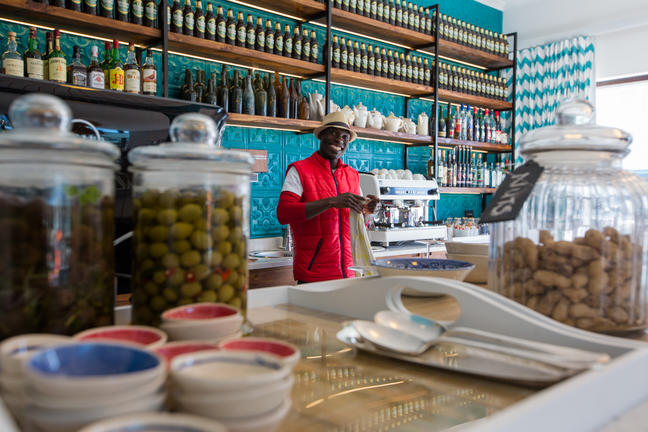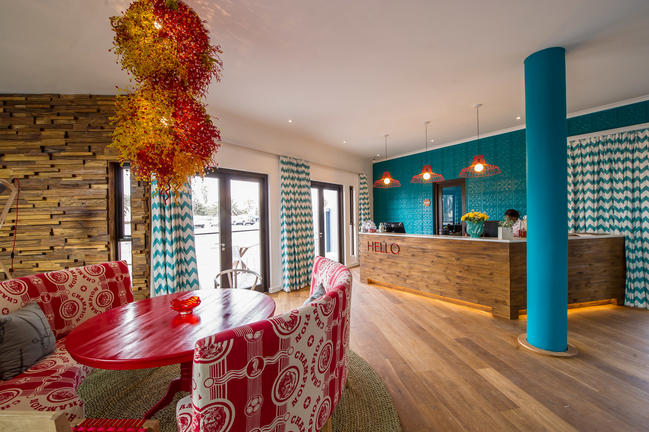 Your Stay
2 Nights
Bed and Breakfast
Fast Facts
Hotel
Spoken Languages: Afrikaans, English, German
No. Rooms: 55
Special Interests: Beach / Coastal, History & Culture, Leisure, Relaxation, Shopping, Sports, Wildlife
Twyfelfontein Country Lodge
| Twyfelfontein
The Lodge is situated in the heart of the Twyfelfontein Uibasen Conservancy and boast 56 en-suite twin rooms, reception, lounge, curio shop, open dining room, bar and swimming pool. In construction utmost care was taken to reduce the visual impact on the environment and to blend into the mountainside with the use of thatch roofs, natural stone and paint colors toning in with the surrounding rock formations.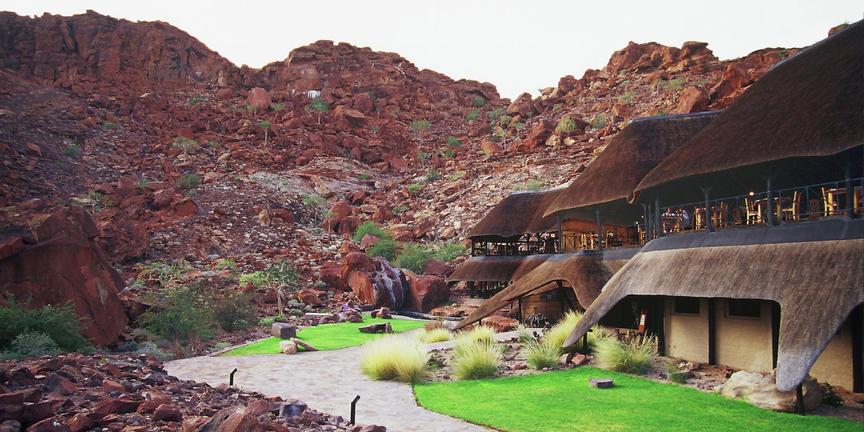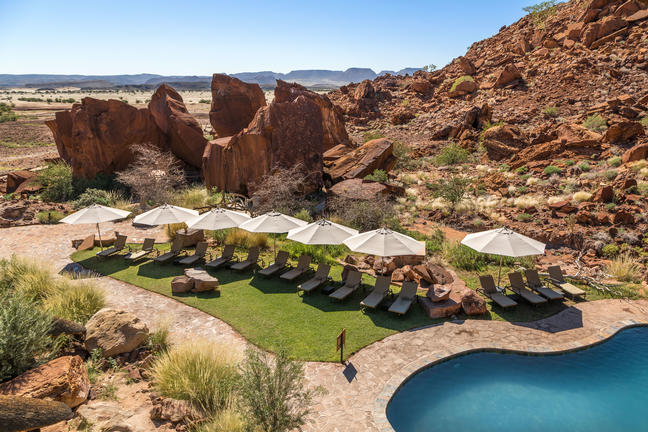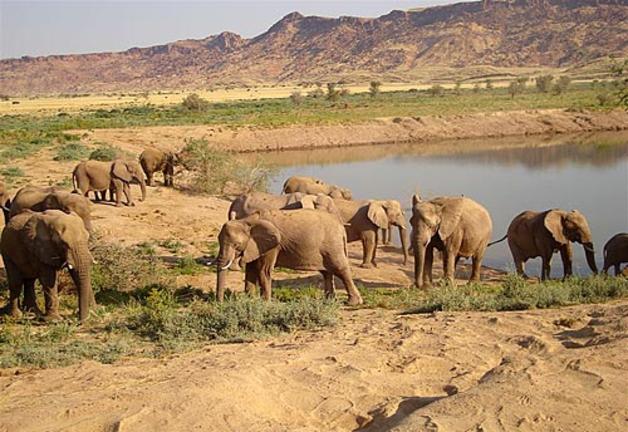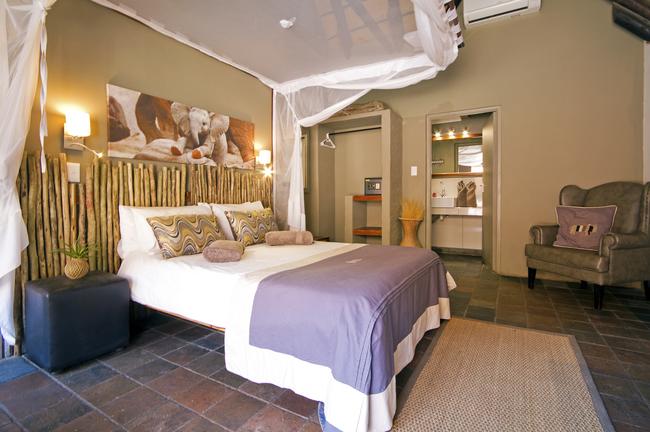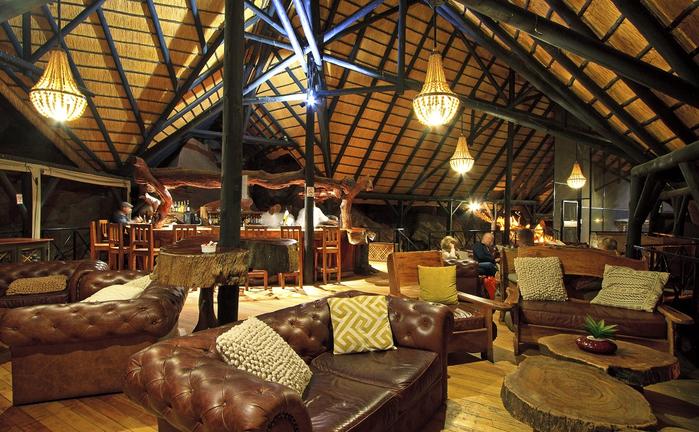 Your Stay
1 Night
Bed and Breakfast
Fast Facts
3 Star
Lodge
Spoken Languages: Afrikaans, English
No. Rooms: 56
Special Interests: Adventure, Birding, Flora, Hiking, History & Culture, Indigenous Culture / Art, Leisure, Nature, Relaxation, Star Gazing, Wildlife, Wine
Okaukuejo Resort
| Etosha South
Okaukuejo is located 17 km from the southern entrance of the park, and famous for its flood-lit waterhole, where visitors can observe at close quarters a spectacle of wildlife congregating and interacting. Accommodation is provided to suit every need, in premier bush chalets overlooking the waterhole; bush chalets and double rooms; or family chalets. Other facilities include a restaurant, bar, shop, swimming pool, kiosk and camping facilities.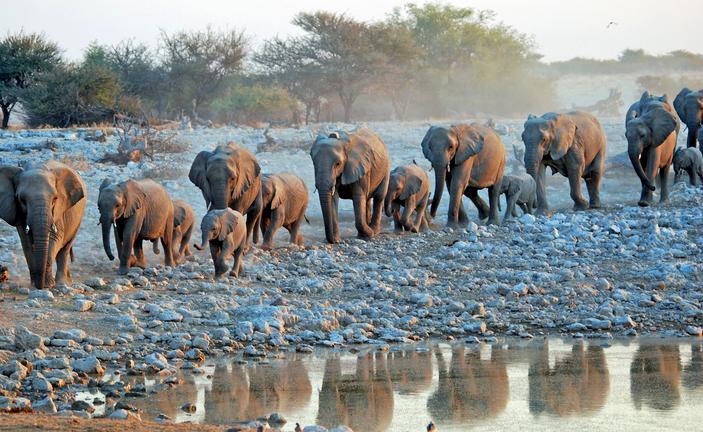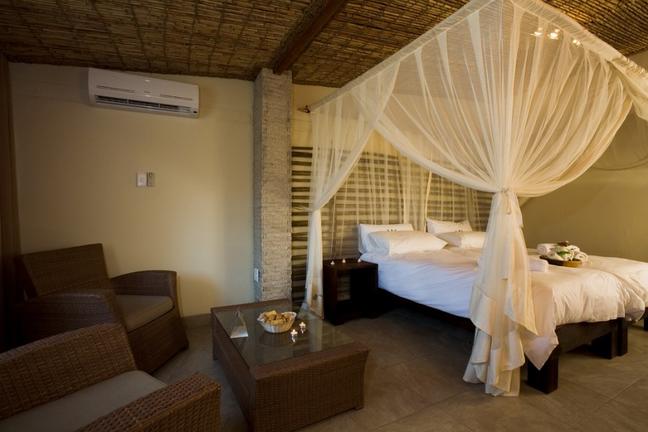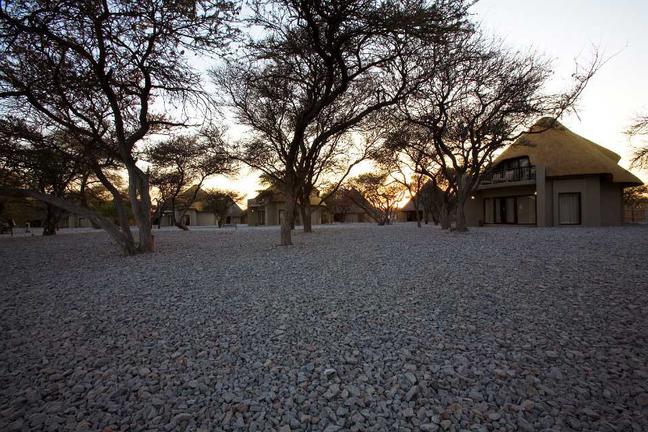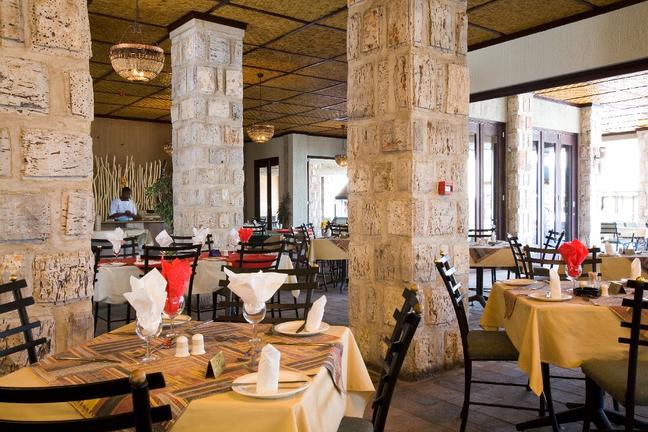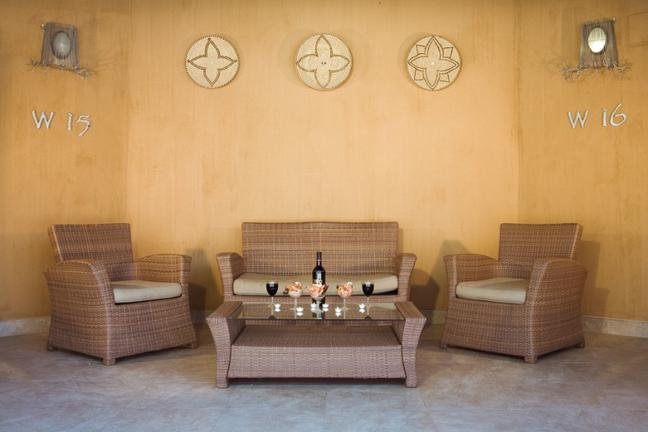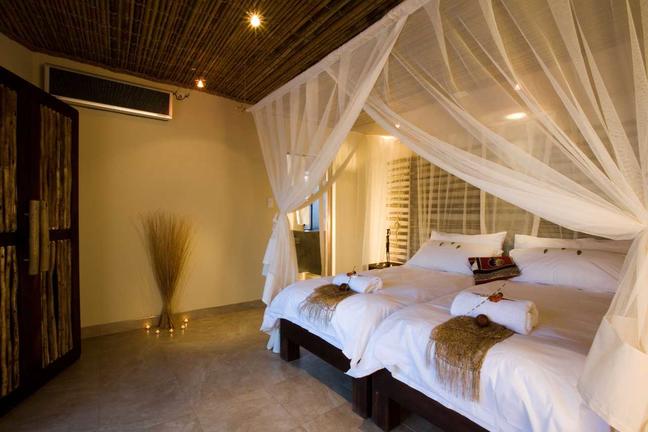 Your Stay
2 Nights
Bed and Breakfast
Ghaub Lodge
| Otavi Mountain Region
Guestfarm Ghaub is located in the agricultural heartland of Namibia's fertile northern region. Sprawling lawns dotted with palm trees and original old-style mission buildings roll into wild bush and a view of Otavi Mountains in the distance. The major attraction at Guestfarm Ghaub is caving – a thrilling experience! The Ghaub cave is Namibia's third largest cave and is about 38m deep and about 2,5km long. Book a two hour tour exploring the beautiful stalactites and stalagmites and revel in this wonder of nature.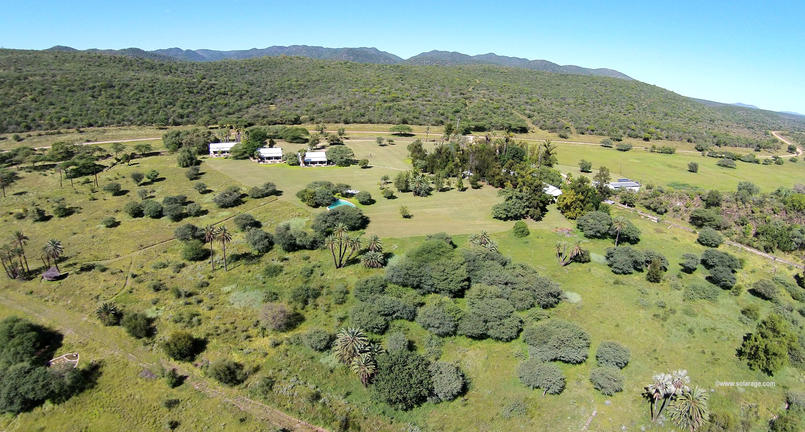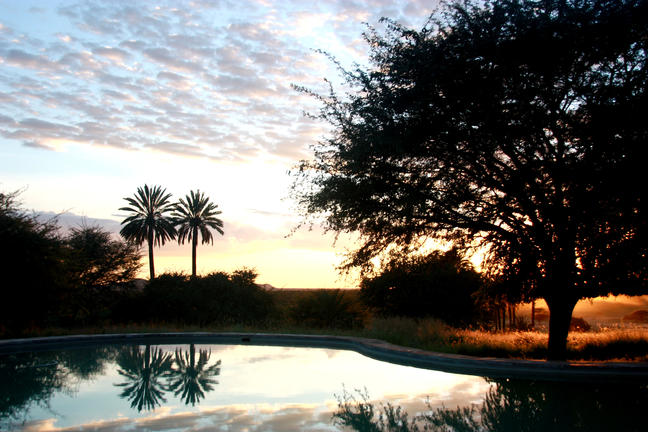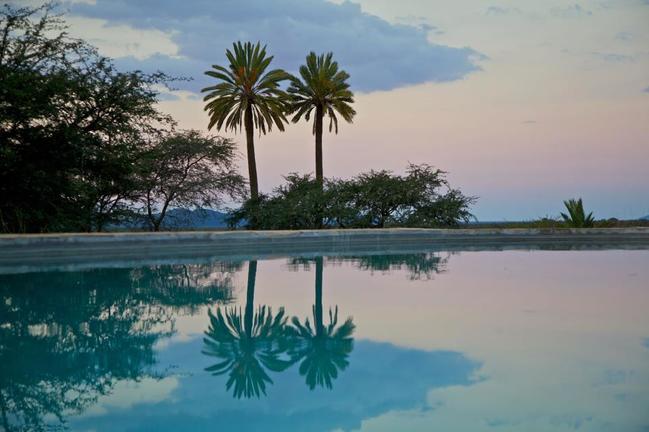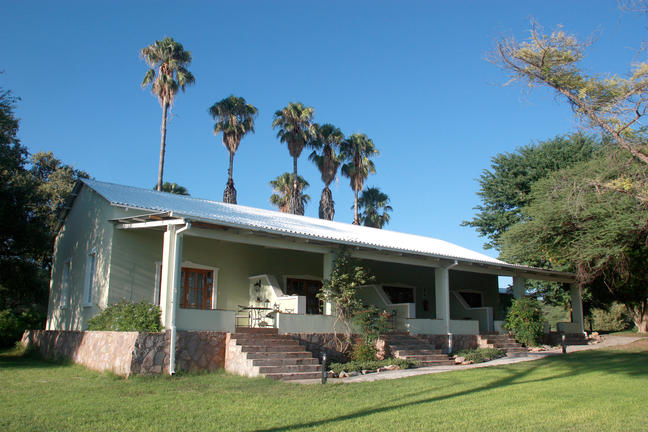 Your Stay
1 Night
Bed and Breakfast
Kaisosi River Lodge
| Rundu
Kaisosi River Lodge is situated 7 km's East of Rundu, in the North East of Namibia on the banks of the perennial Okavango River. We offer you complete relaxation and a true African experience. This peaceful oasis, which can be reached in a normal sedan vehicle, is an ideal place for nature lovers and bird watchers. Spectacular sunsets, friendly people, comfortable accommodation and fine cuisine make the Kaisosi River Lodge a must for all travellers. Great spots for fishing and birds watching are available along the river. Magnificent river cruises on the river border between Namibia and Angola can be arranged.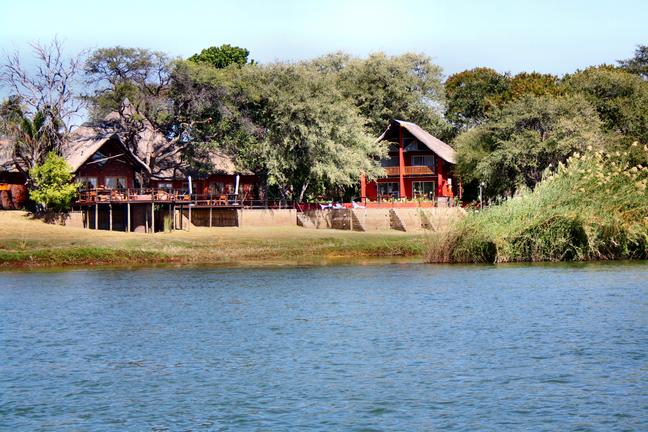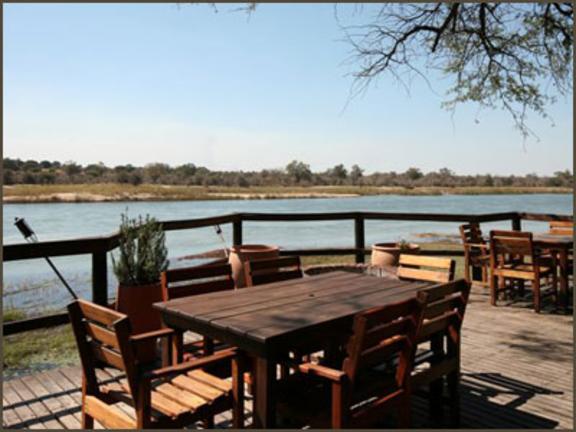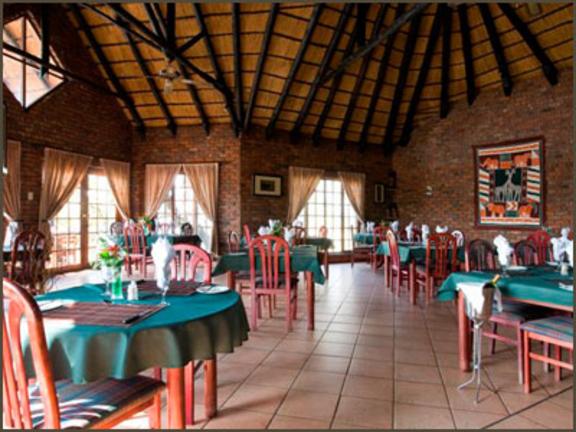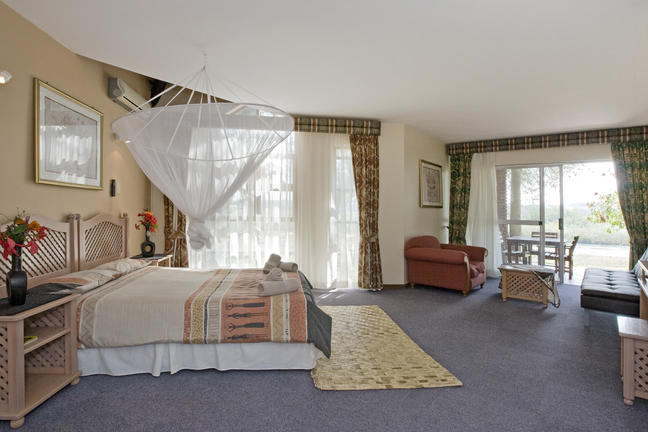 Your Stay
1 Night
Bed and Breakfast
Lianshulu Lodge
| Kwando River
Scenic Lianshulu Lodge, overlooking the tranquil Kwando River, is situated in remote Mudumu National Park in the Caprivi Strip - an elongated appendage to Namibia that is rich in history and wildlife. Lianshulu Lodge is often referred to as being in a region which is the Namibian equivalent of the Okavango Delta - with verdant floodplains and a network of interwoven rivers, lagoons and islands. There are 11 shady and spacious bungalows at Lianshulu Lodge with tiled floors and high-thatched roofs. In each of these, the bedrooms are equipped with mosquito nets, insect repellent (essential during the summer months) and there's an adjacent en-suite shower room. Three of the bungalows have baths, offering views of the surrounding woodland, as well as an indoor and an outdoor shower. Activities at Lianshulu Lodge are mostly based on the Kwando River and the surrounding Mudumu National Park. There are guided walks and nature drives using an open 4WD vehicle in the park, and a range of boat safaris.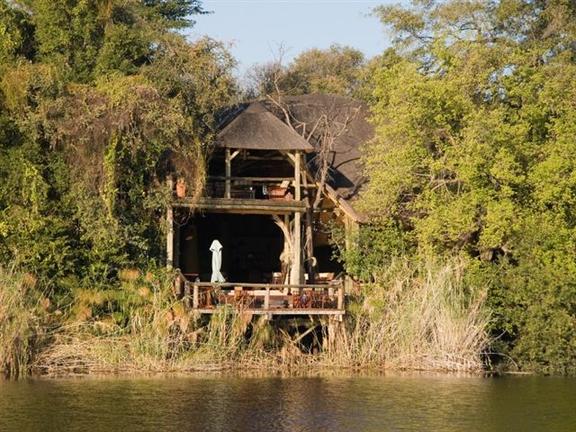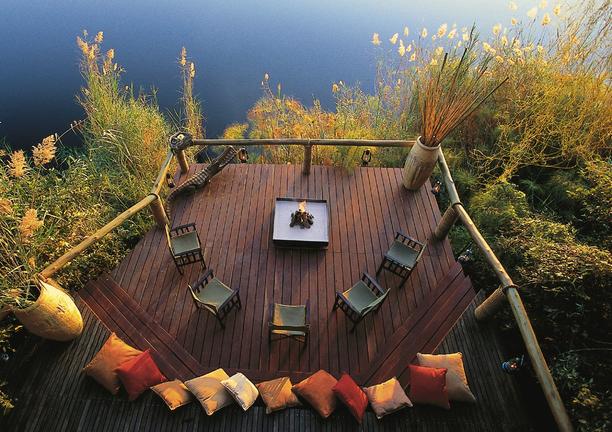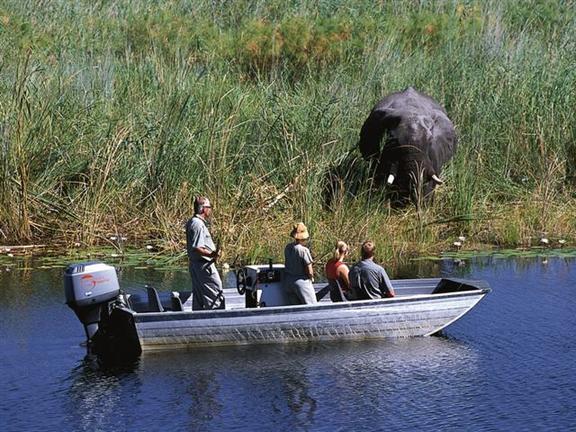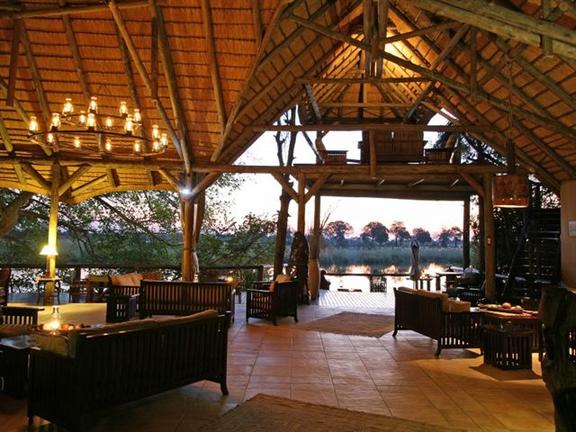 Your Stay
2 Nights
Bed and Breakfast
Fast Facts
Safari Lodge
Spoken Languages: Afrikaans, English, German
No. Rooms: 12
Special Interests: Birding, Fishing, Leisure, Nature, Relaxation, Wildlife
Amadeus Garden
| Victoria Falls (Zimbabwe)
The lodge is set in a spacious green garden, 11 rooms only, swimming pool and in walking distance to the Victoria Falls. If you prefer the atmosphere of a small lodge to the big Victoria Falls hotels - then Amadeus Garden is the right choice of accommodation for you. A safe and trusted guesthouse since 1999. Amadeus offers clean and clutter free accommodation in eleven rooms all of which are tastefully decorated and furnished with local teak furniture. All beds are fitted with firm therapeutic mattresses. Solar heated, en-suite, hot and cold shower, WC, windows fitted with fly-screens, naturally ventilated by ceiling fans, electronic safe.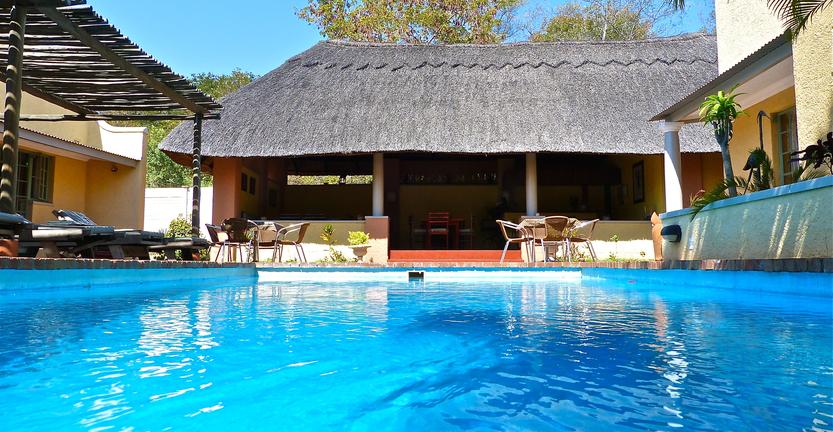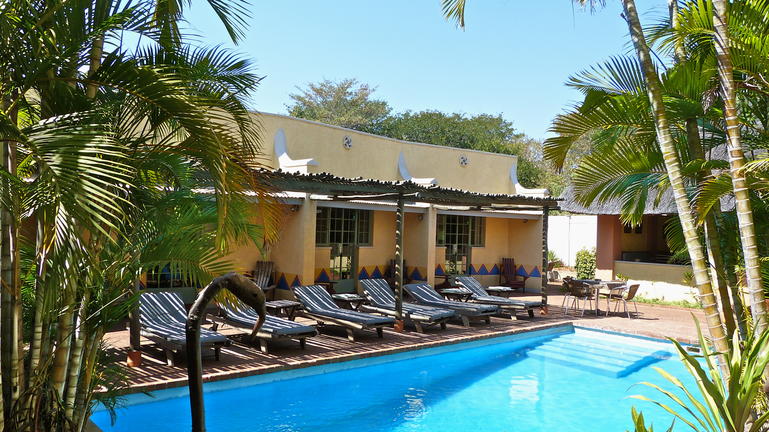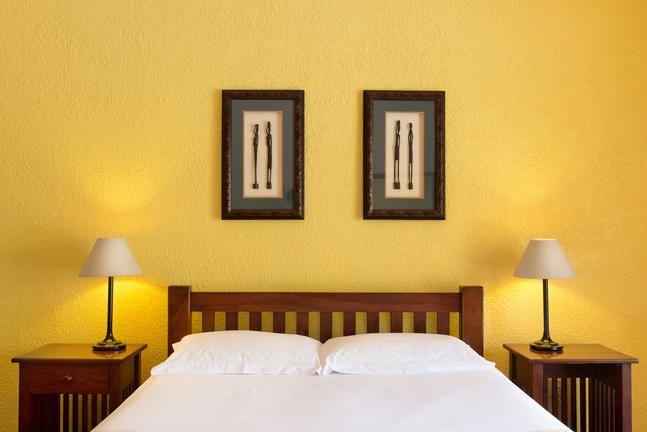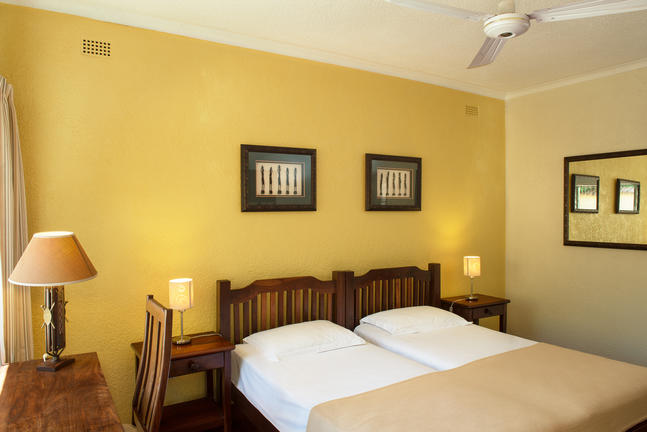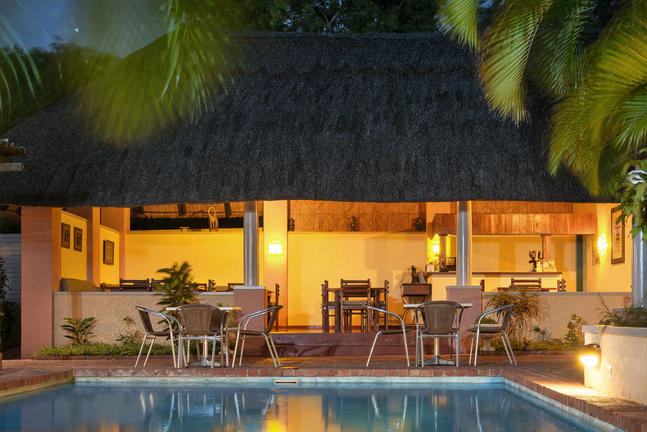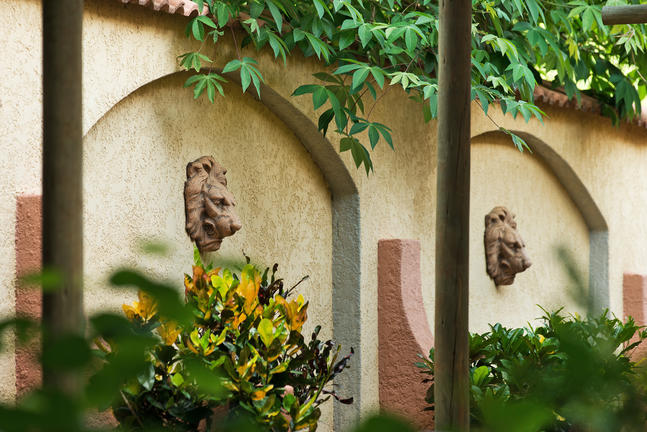 Your Stay
2 Nights
Bed and Breakfast
Elephant Valley Lodge
| Kasane Forest Reserve
The Chobe National Park is home to largest population of elephants in the world, with the population numbering approximately 85 000. In addition to these majestic giants, there is also an abundance of wildlife.
Elephant Valley Lodge lies south of the Kazangula border crossing within the Kasane Forest Reserve which is adjacent to the Chobe National Park. The camp comprises 20 'meru' style luxury safari tents and can accommodate a maximum of 40 guests. The lodge is situated in the Lesoma Valley and overlooks an extremely productive water hole.
Elephant Valley Lodge features 20 'meru style' safari tents, each of the tents is able to accommodate two adults. The tents also feature en-suite shower and toilet.
Guests at Elephant Valley are encouraged to join our qualified guides on both daily activities, these include a river cruise along the Chobe River in one of our spacious skimmers and an afternoon safari from the comfort of a custom bult game viewer in the Chobe National Park.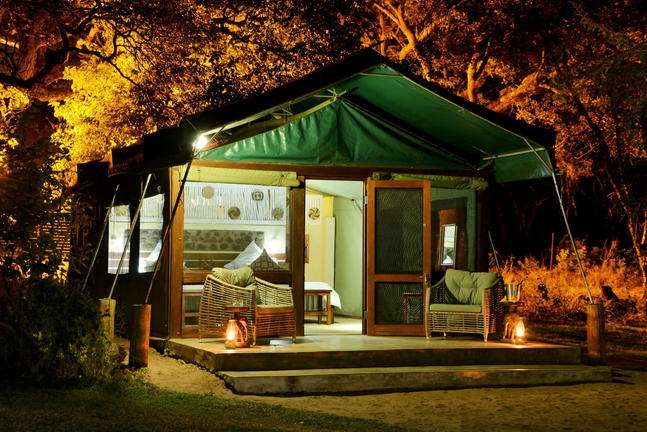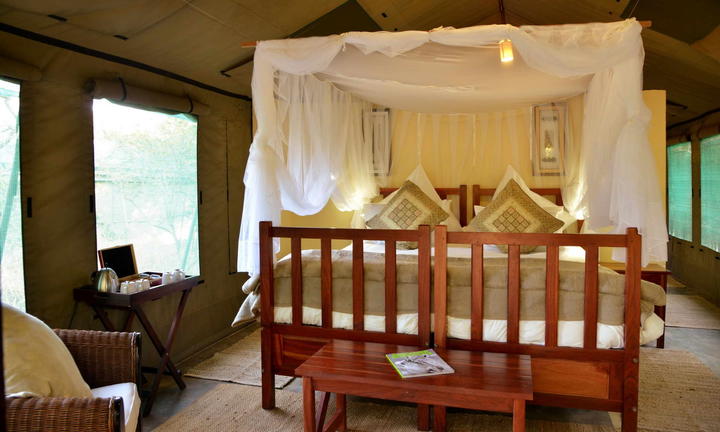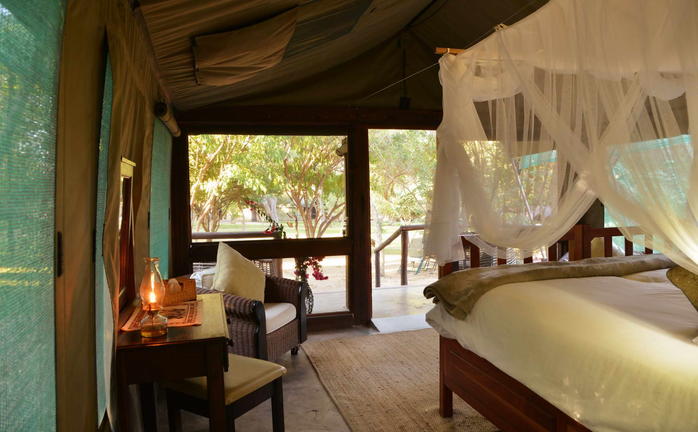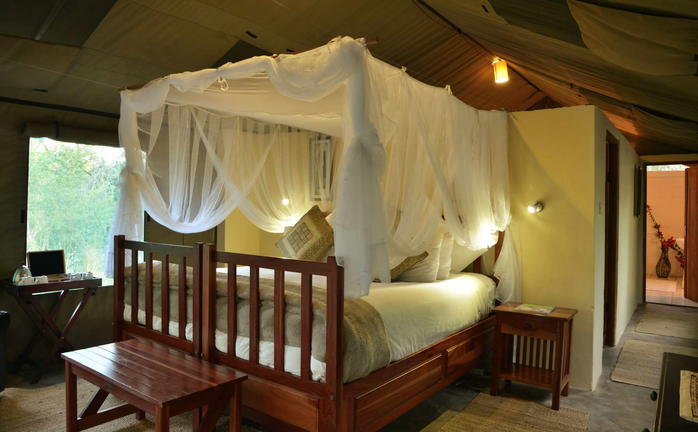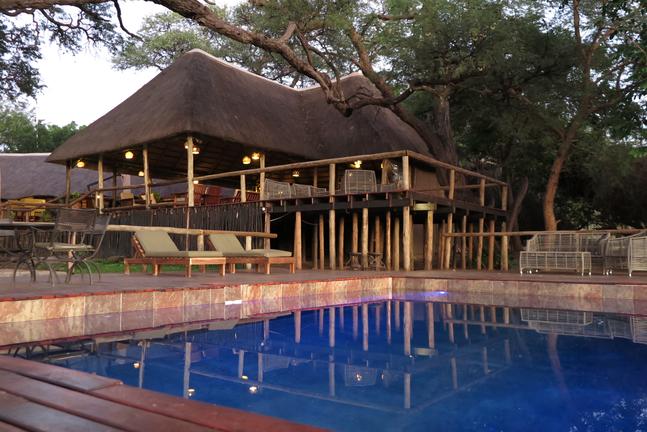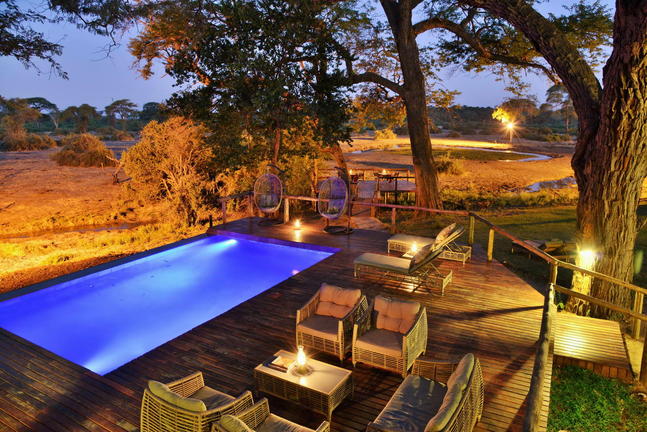 Your Stay
2 Nights
Full Board Plus - Dinner, Bed, Breakfast, Lunch and Activities
Elephant Sands is a bush lodge in the north-eastern part of Botswana. Come and enjoy viewing the elephants at the natural waterhole right in front of the lodge. Watch these impressive creatures whilst they drink at only a couple of meters away from you, a unique experience! There is plenty of other wildlife around as well on our unfenced 16000 ha private conservancy. The lack of fences allows all animals to roam freely. Stay in one of the 14 rustic and comfortable Chalets and experience the serenity and peacefulness of the real African bush.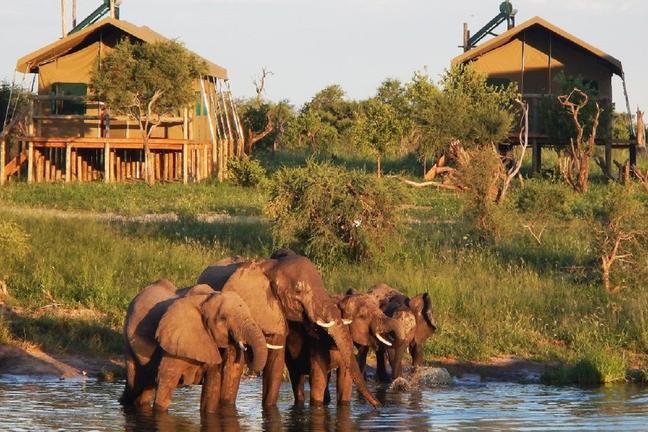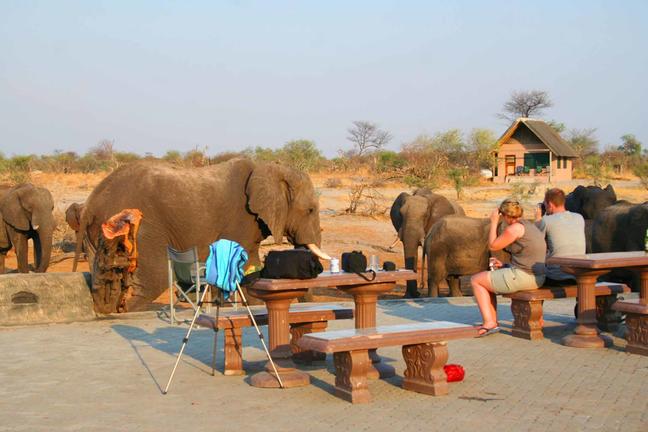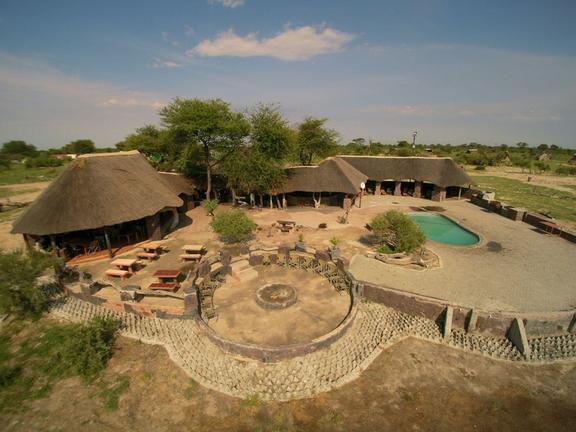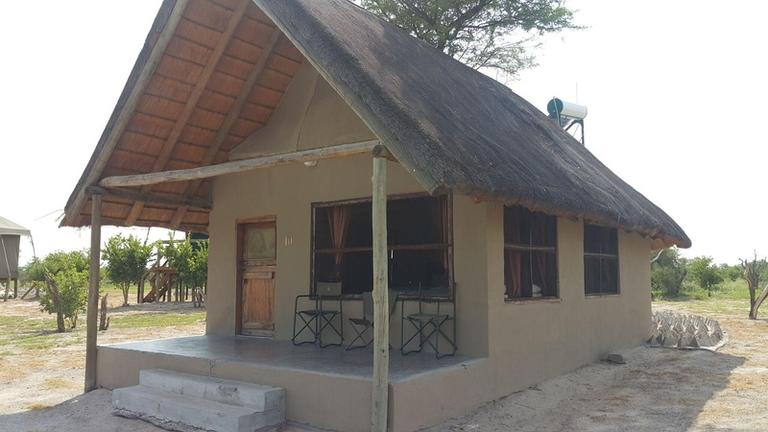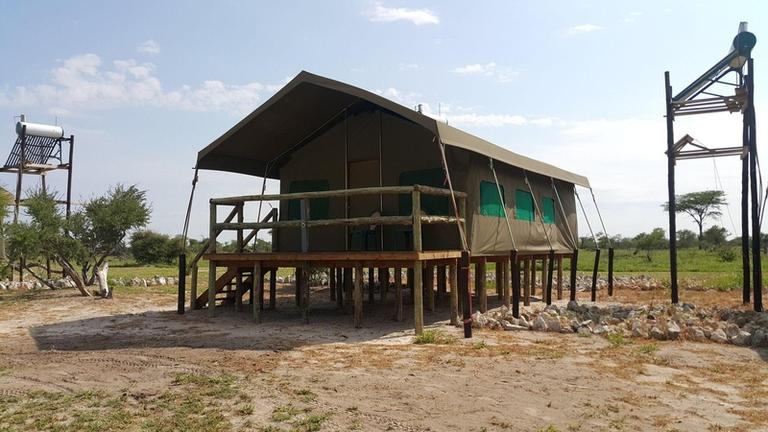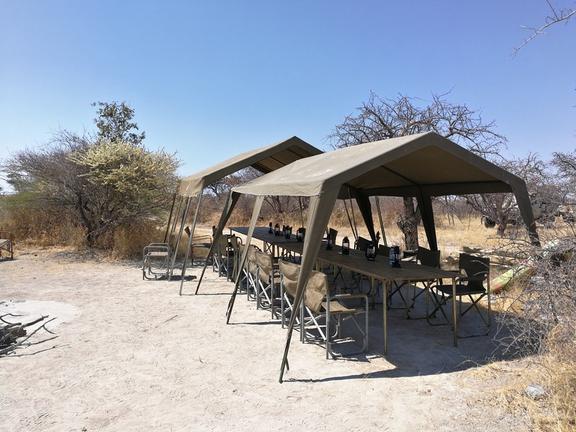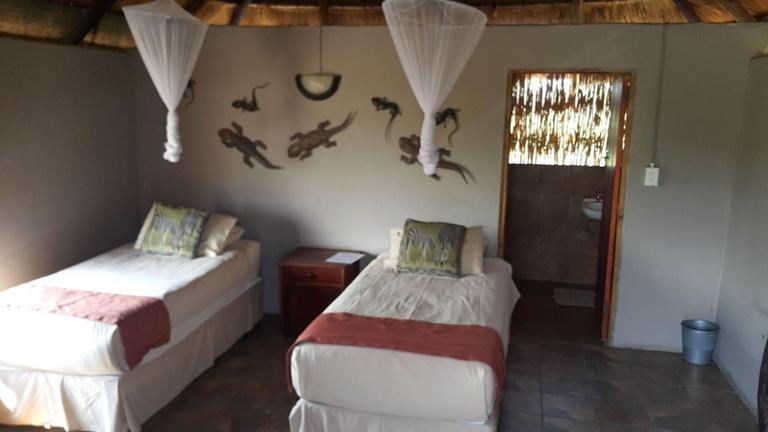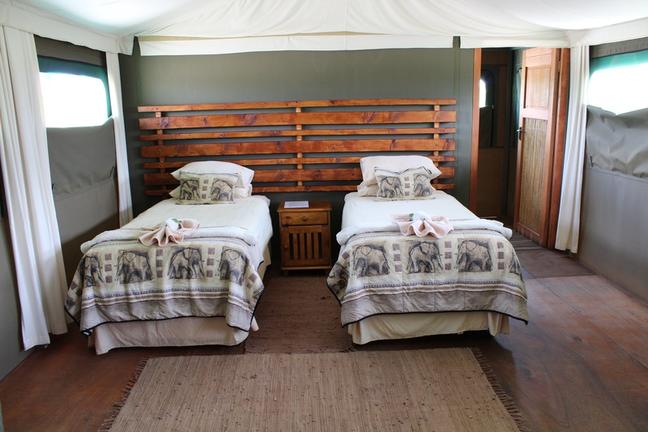 Your Stay
1 Night
Bed and Breakfast
Situated close to the village of Gweta, 290 km from Francistown & 200km from Maun, this family friendly camp accepts children of all ages. Planet Baobab combines style with comfort while remaining true to its African inspiration. Accommodation provides different options at all price levels. Traditionally styled, beautifully painted Kalanga Huts with en-suite bathrooms or the shady campsite. The Africantastic 'shebeen' style central mess features a tasty bar menu, and when it heats up, cool off in the biggest coolest pool in the Kalahari. Activities on offer all year round include: guided bush walks; traditional cattle post and village visits; incredibly friendly habituated meerkats; expeditions to Nxai Pan. Dry season (25th April to 31st October) activities include quad biking on the saltpans; a sleep out under the magnificent Makgadikgadi night sky. Wet season (1st November to 24th April) activities include the spectacular zebra and wildebeest migration experience.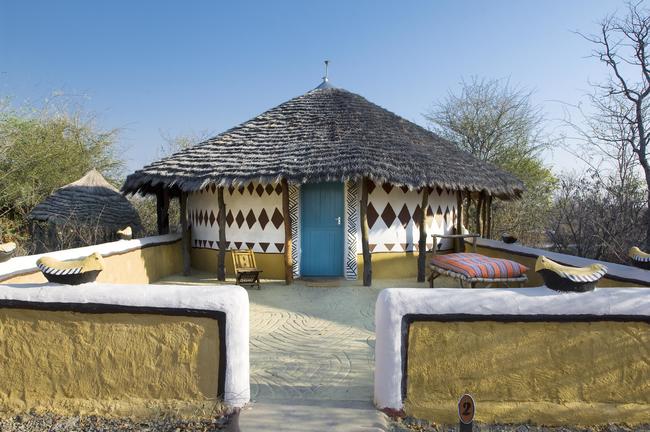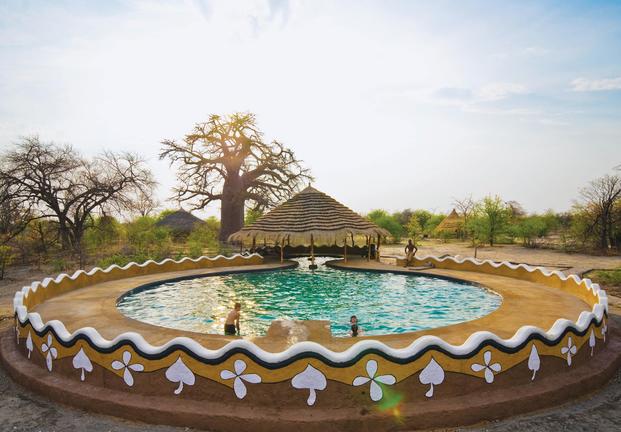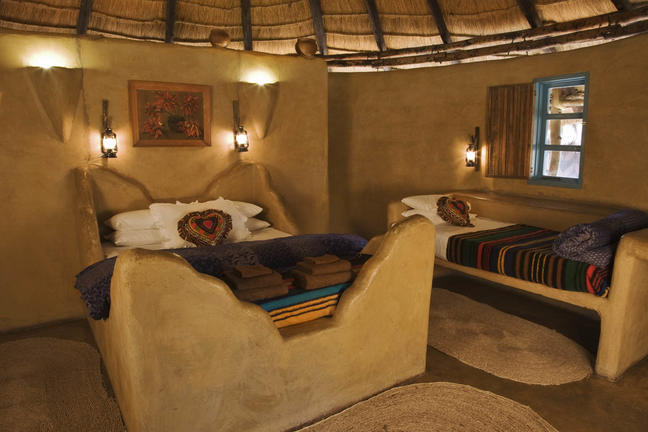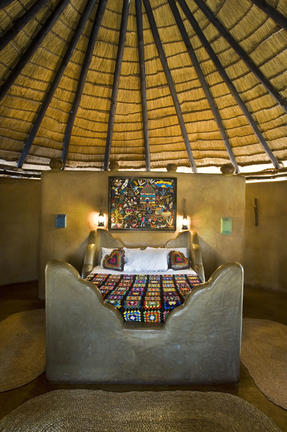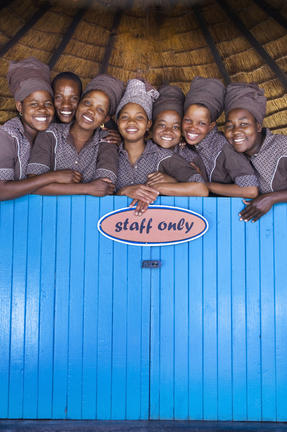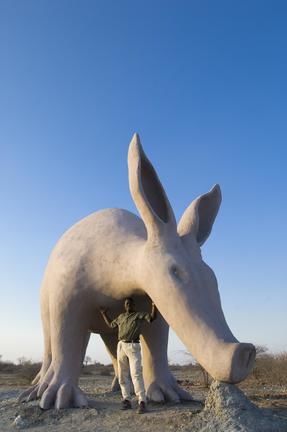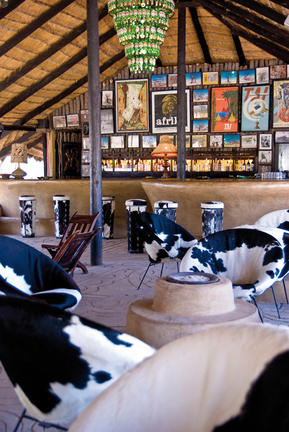 Your Stay
2 Nights
Bed and Breakfast
Fast Facts
Lodge
Spoken Languages: English
No. Rooms: 18
Special Interests: Adventure, History & Culture, Nature, Wildlife
Delta Camp
| Moremi Game Reserve
Situated on the South Western edge of Chief's Island in the heart of the Okavango Delta is Delta Camp - set in the forest of a large, beautiful and palm-studded island. The Okavango Delta with its crystal-clear channels, lagoons, sweeping floodplains and countless islands, is home to over 450 bird species, a spectacular array of plant species and the full spectrum of African game - the Okavango has earned its reputation as one of the world's premier wilderness areas. The focus is on peace and tranquillity (stalking game on foot provides all the excitement one could wish for) and guests are actively encouraged to visit the local village, home to the guides, and to interact with the people there. Accommodation is for a maximum of 16 guests in spacious lethaka (reed) chalets with en-suite bathrooms. Built of natural materials and elevated off the forest floor, each chalet has hot and cold running water, a shower with a view and solar-powered electric lighting.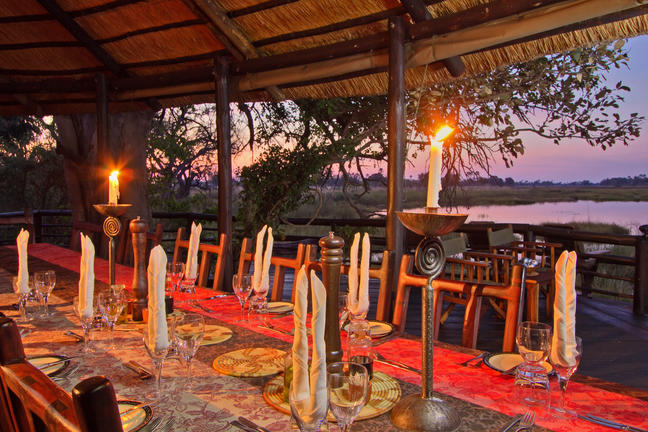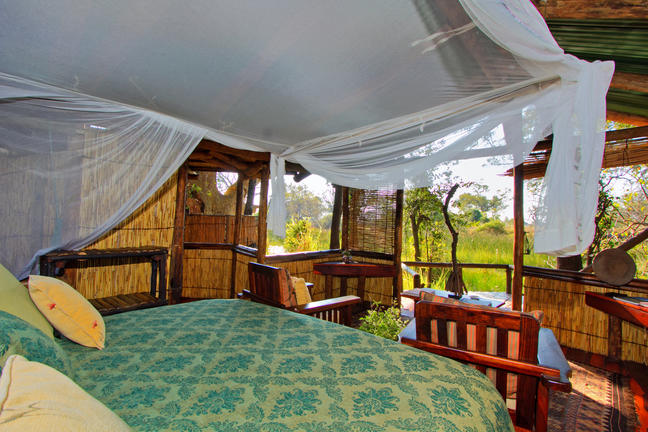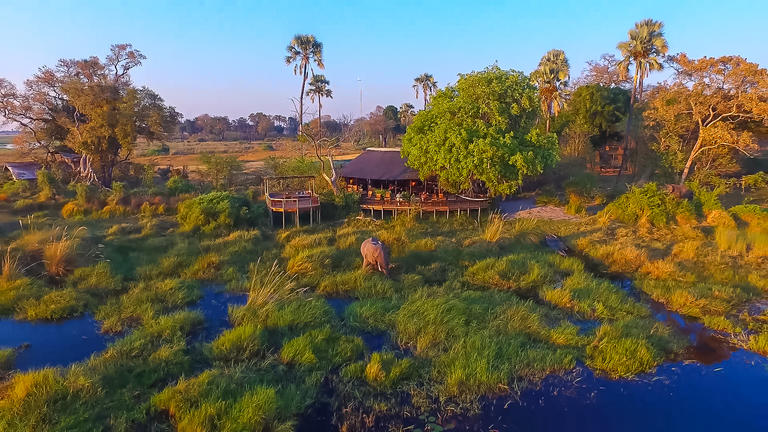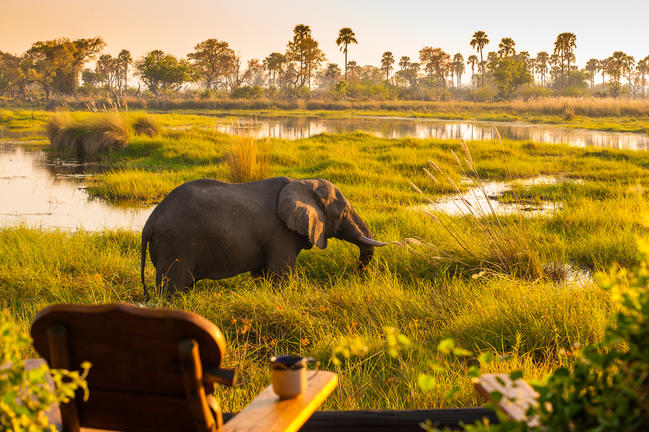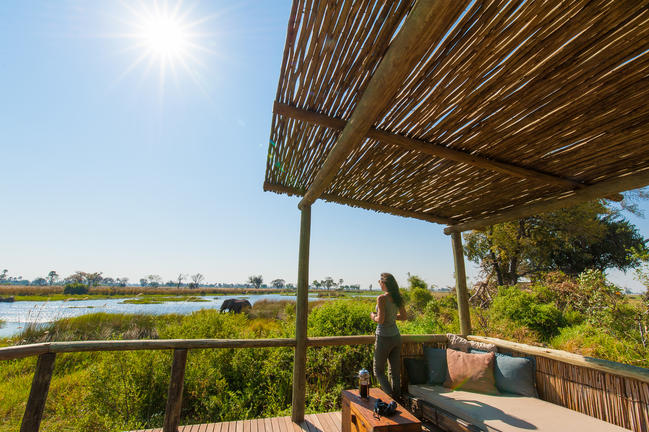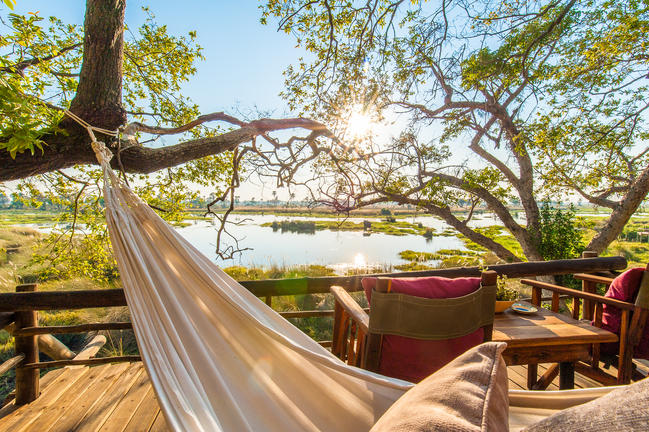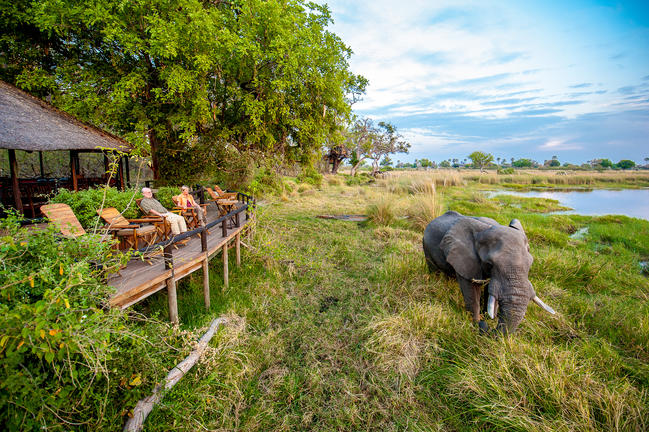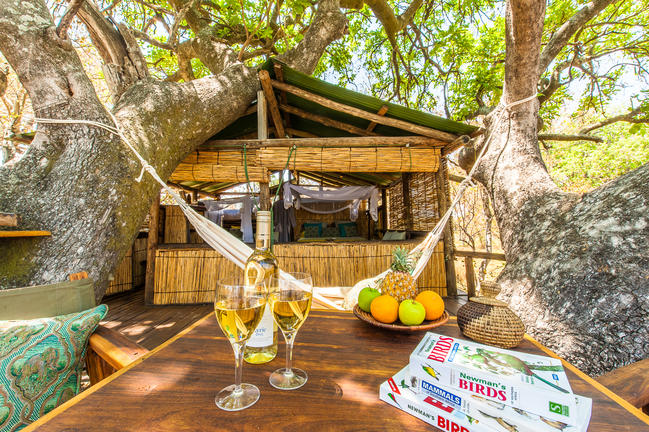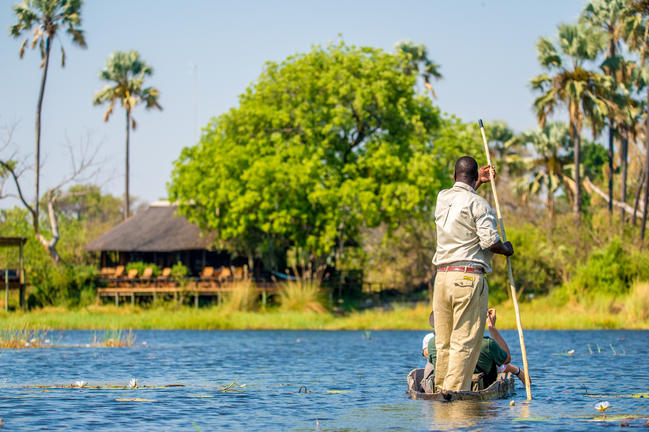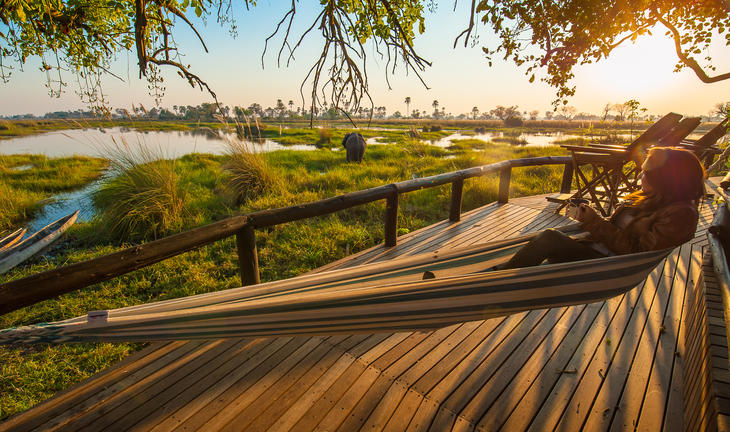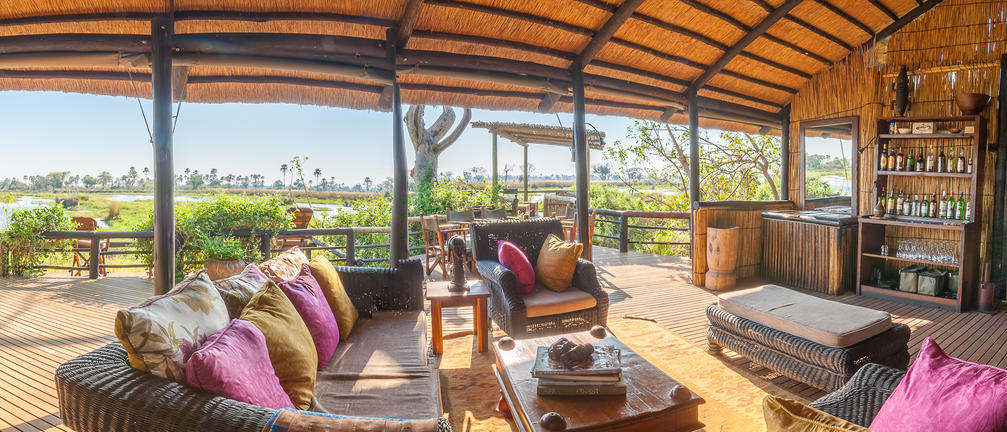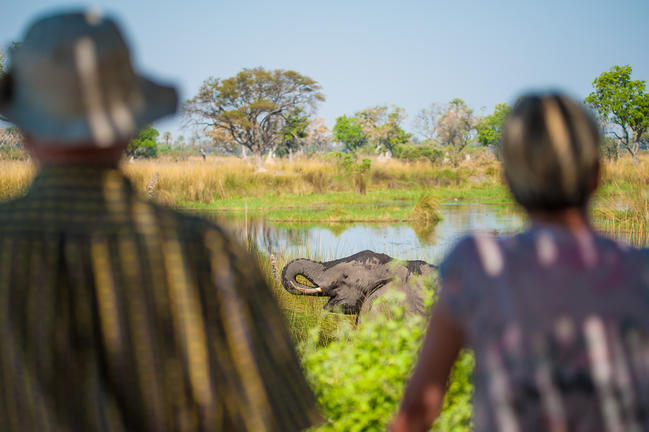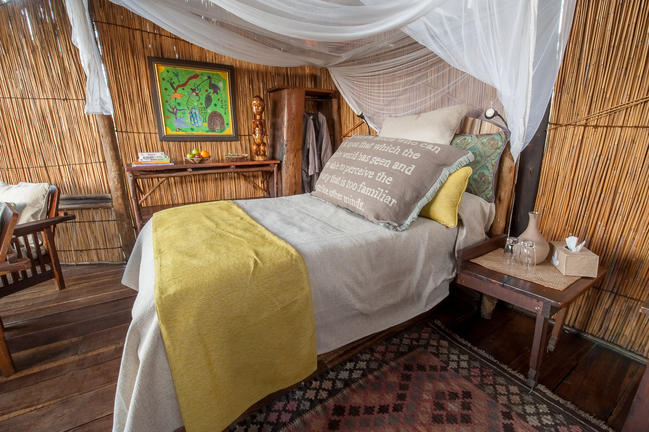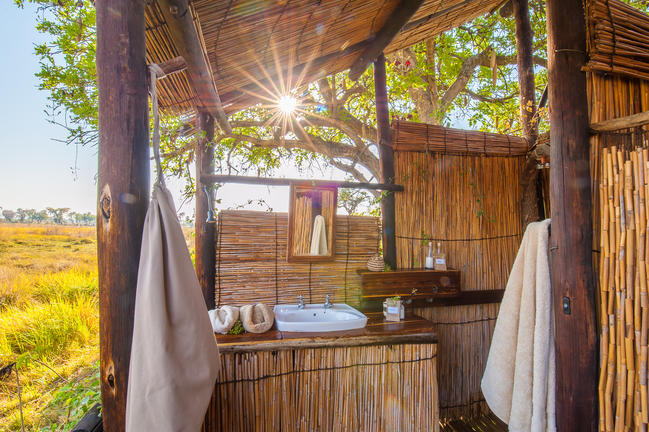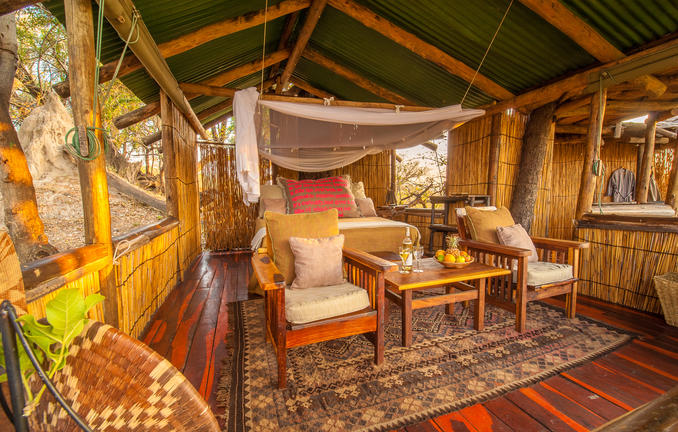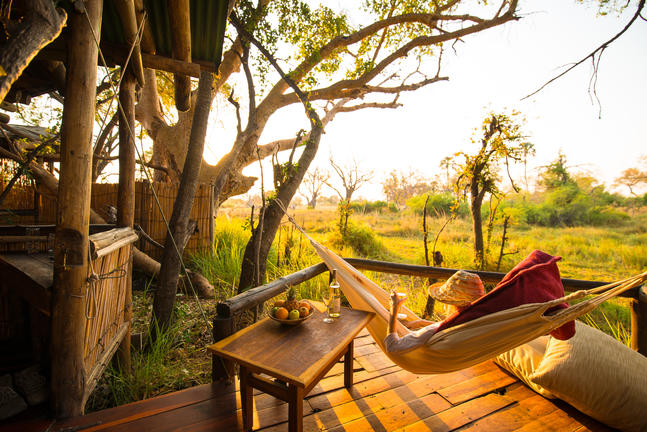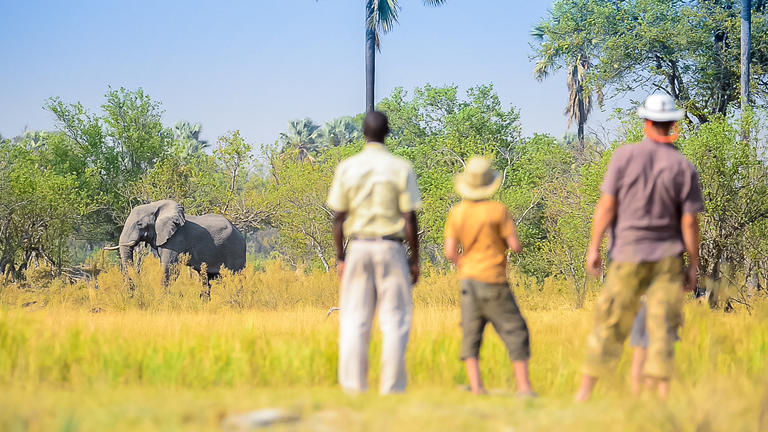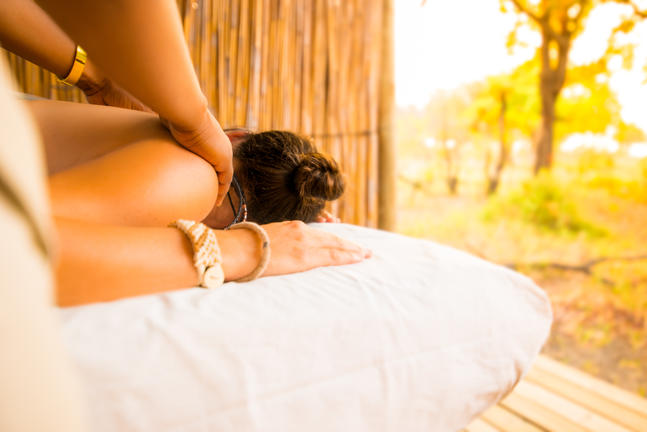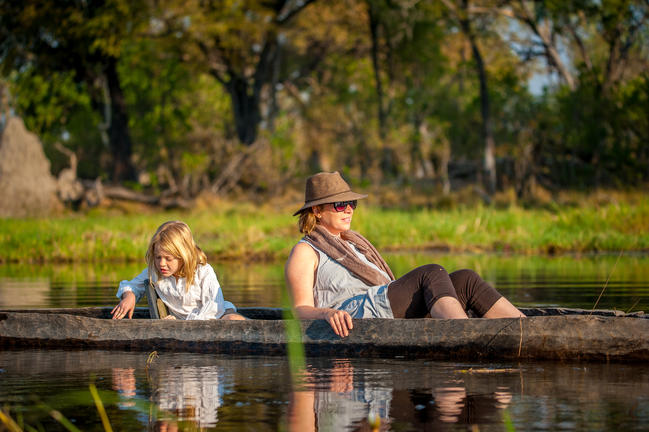 Your Stay
2 Nights
Fully Inclusive - Bed, All Meals, Fees and Activities
Fast Facts
Spoken Languages: English
No. Rooms: 7
Special Interests: Adventure, Birding, Flora, Hiking, History & Culture, Leisure, Nature, Relaxation, Wildlife