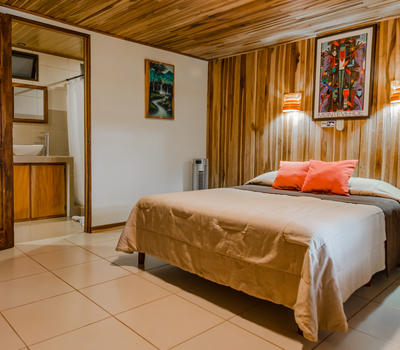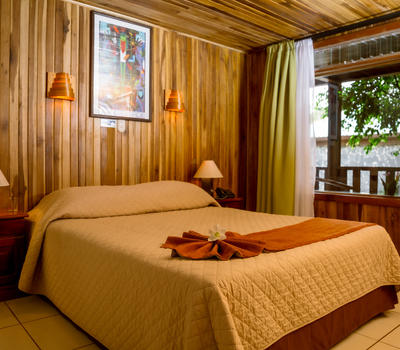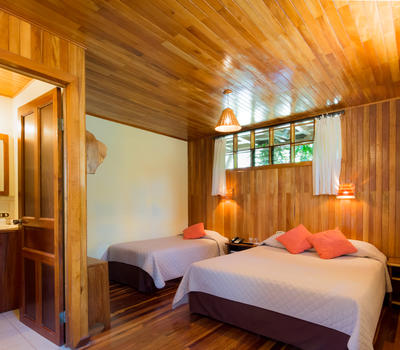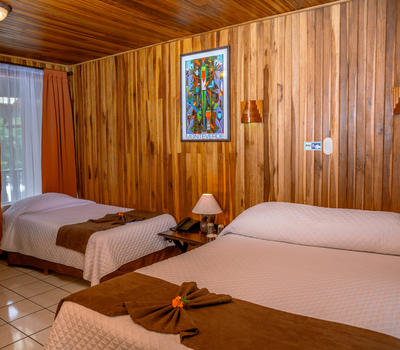 These rooms preserve the original style of the first Monteverde mountain lodges. They are equipped with modern amenities such as cable TV, telephone, safe box, insulating curtains, hot water shower and a very cozy atmosphere.
Rooms surrounded by gardens, patios, fountains and wide corridors and passageways that create an excellent combination for rest and enjoyment. Enjoy a good book, a glass of wine, a pleasant time of music and forget about everything else.
Mostrar más
Mostrar menos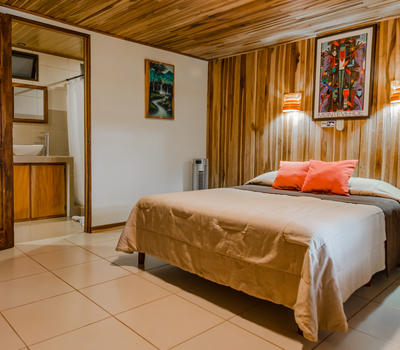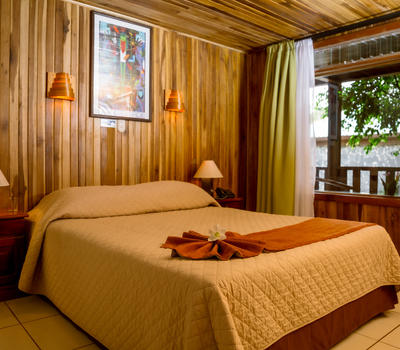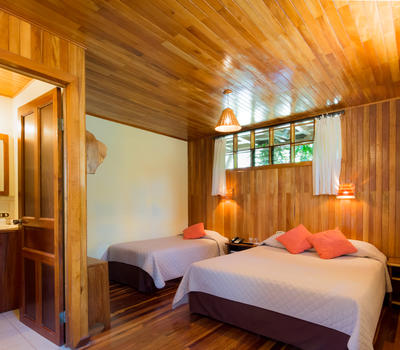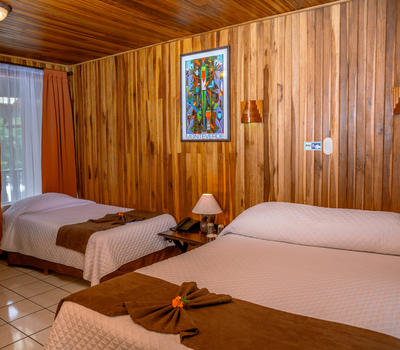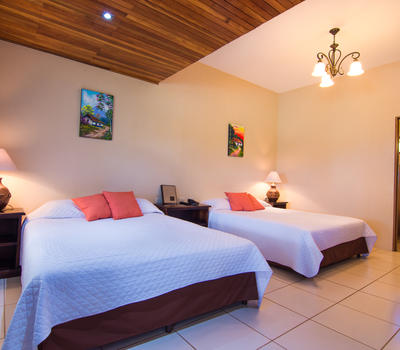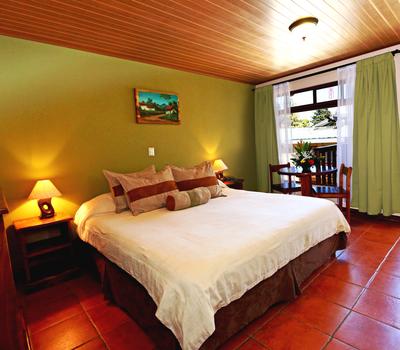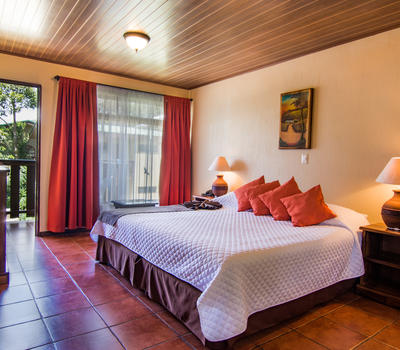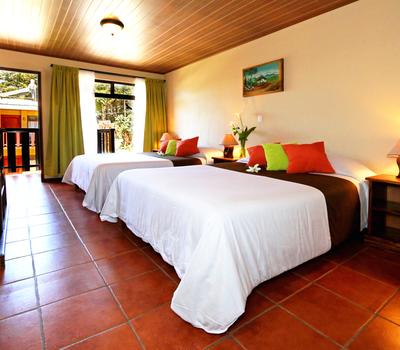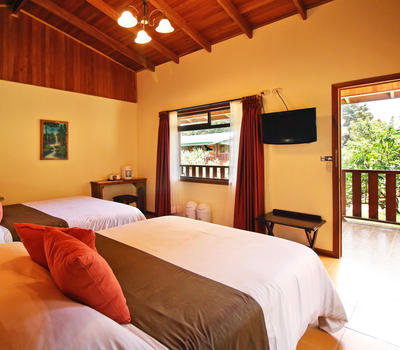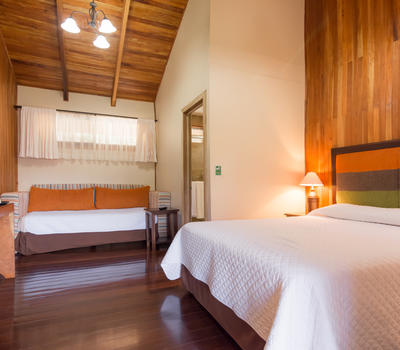 Superior rooms offer wireless internet access and views of the tropical gardens and surrounding forest. Cable TV, coffee maker and ground coffee of Monteverde, safe box, telephone, insulating curtains, hot shower, complimentary cosmetics, hair dryer, room service, etc.
These are more spacious, clearer and airy with extra amenities. The balconies and corridors become a pleasant extension of the room.
Mostrar más
Mostrar menos