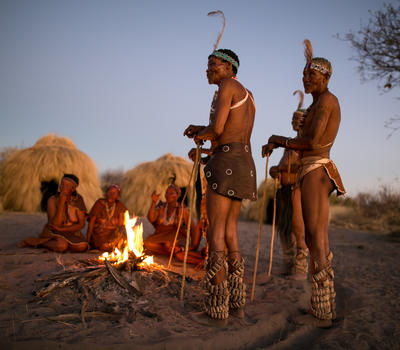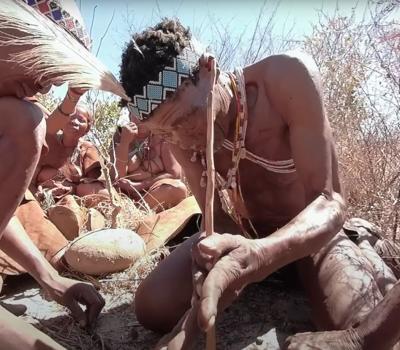 The Lodge at Feline Fields is located in the heart of Bushman territory, the first people of the Kalahari.
Feline Fields collaborate with the Bushman community and offers through this a glimpse into their astonishing wisdom, spirituality and their partnership with nature which ensured survival over millennia.
Experiences range from bush walks under Bushman guidance where they teach about veld foods and natural medicines and culture and folklore to an overnight fly-camp where you'll be invited into their inner circle to witness, or partake in, the famous Bushman Trance Dance.
Show More
Show Less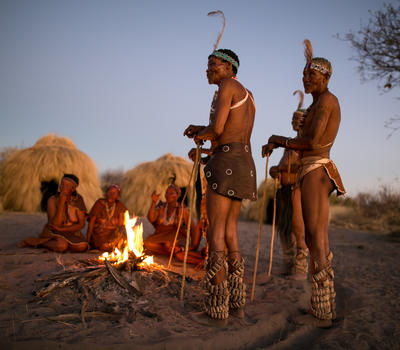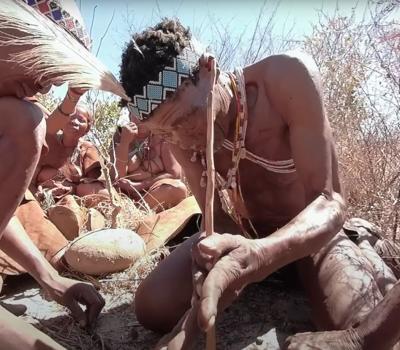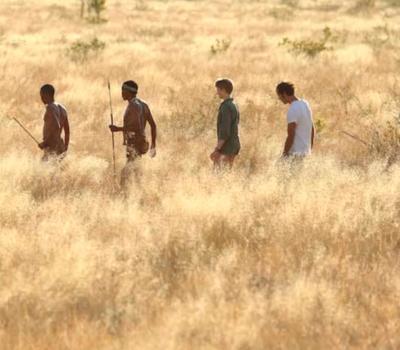 Experience the African bush as you never have before.
Once you alight from your vehicle and your feet touch the earth, you will be surrounded by the sights, sounds and smells of nature. It is here that you will discover a whole new world, mysteries that most visitors never have the privilege to see.
Our skilled and experienced guides will escort you through the bush and introduce you to the small wonders of the Kalahari. A truly fascinating experience where you become part of the wilderness.
Show More
Show Less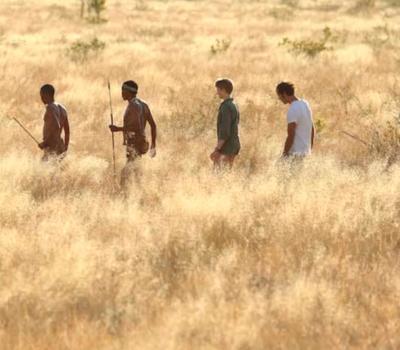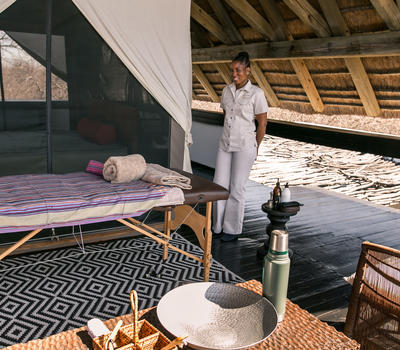 Relax on your villa's rooftop lounge, cooled by a gentle breeze, and luxuriate with a special spa treatment or massage.
Show More
Show Less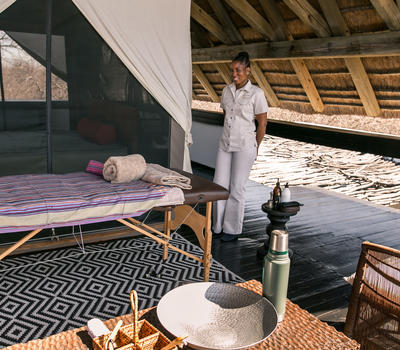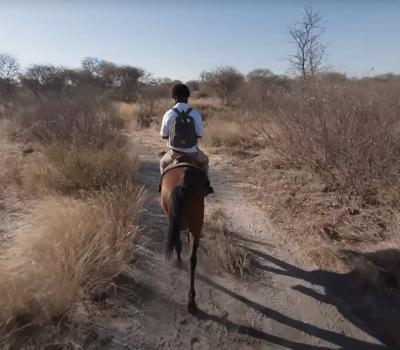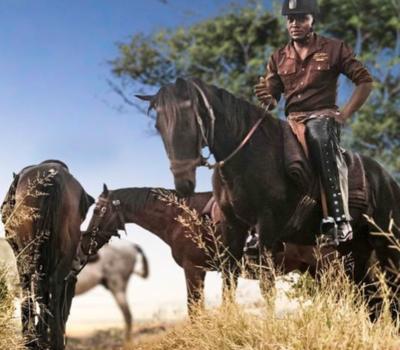 The level landscape, dotted by a few undulating dunes, is perfect for hours of horse riding.
Show More
Show Less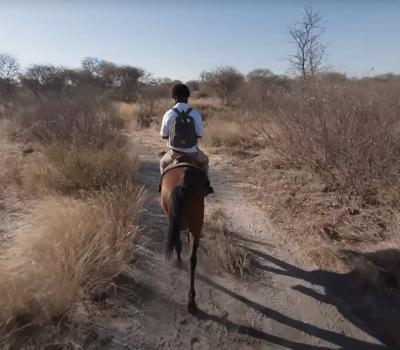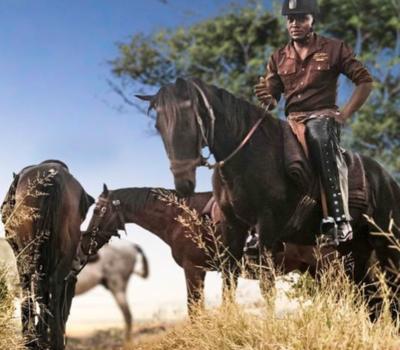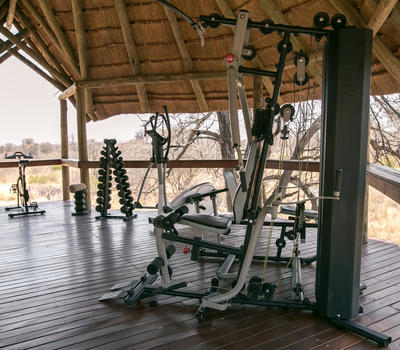 Work out in the bush gym, open on all sides to nature. There is an array of exercise equipment to choose from including elliptical, home trainer, weights and more.
Show More
Show Less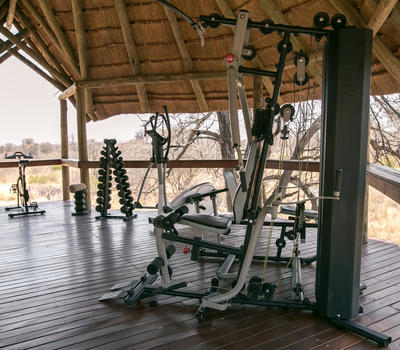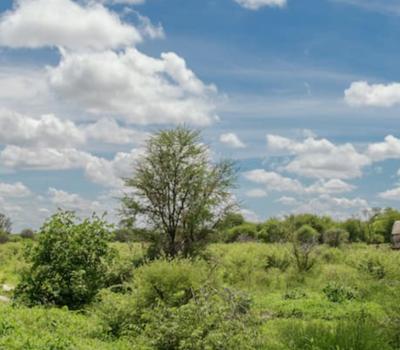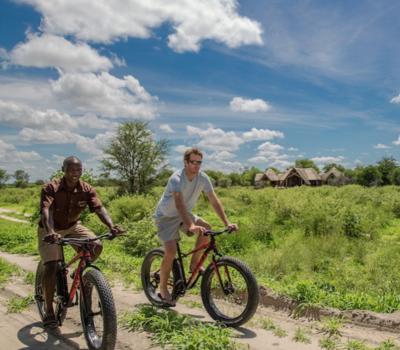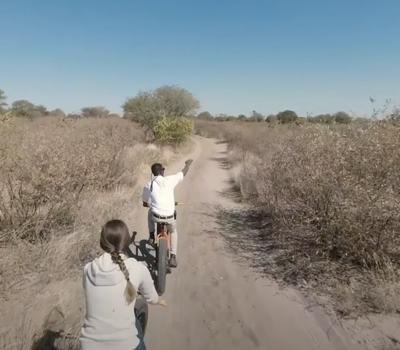 The Lodge presents a new way for you to experience nature: on a mountain bike.
Each villa has its own pair of mountain bikes parked in front.
Around the lodge you can enjoy riding bike on your own.
If you would like to venture further to discover the area by bicycle a guide will accompany you on a cycling adventure.
Show More
Show Less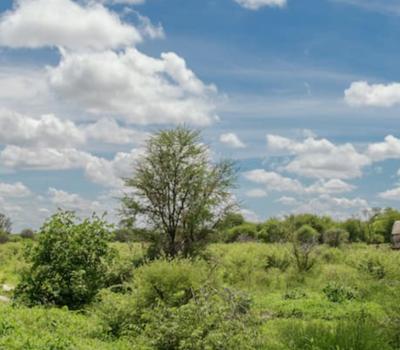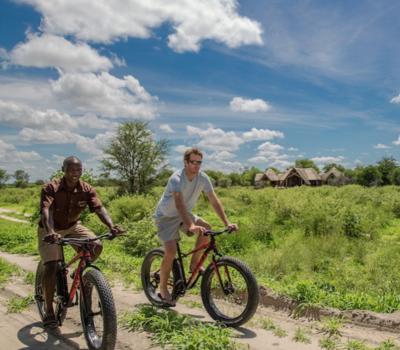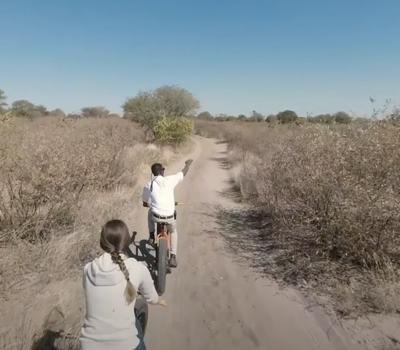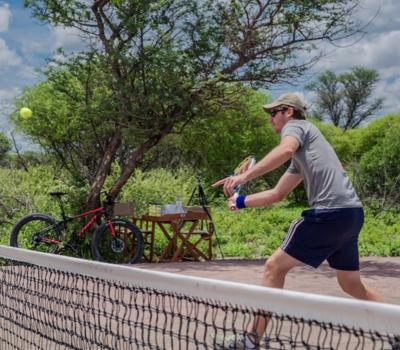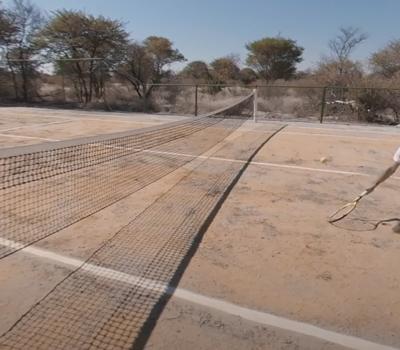 Set in the bush, The Lodge has a clay tennis court, constructed from an old, abandoned termite mound. Guests can play a game of tennis during the milder moments of the day.
Show More
Show Less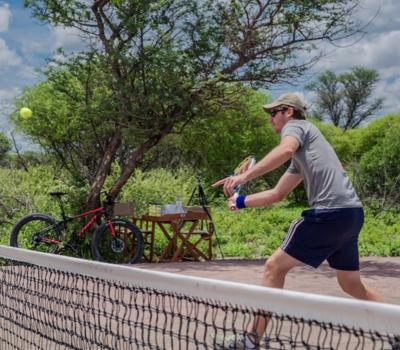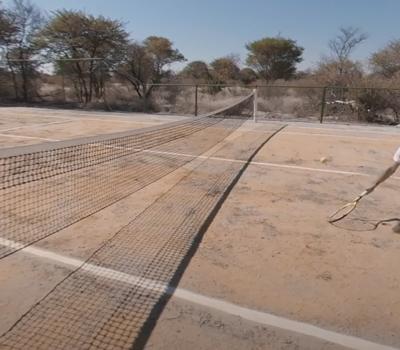 The Lodge offers daily game drives in our vast Kalahari conservancy area.
Kalahari wildlife includes elephants, brown hyena, leopard, gemsbok, wildebeest, an occasional lion but also meerkats, mangouste, honey badgers and aardvark. We are fortunate to have two packs of the rare wild dogs close to the lodge which visit us from time to time.
The Lodge is located in an area where there are no other lodges. Enjoy private safaris where you will drive for hours without seeing another single soul and really escape from the rest of the world.
Show More
Show Less