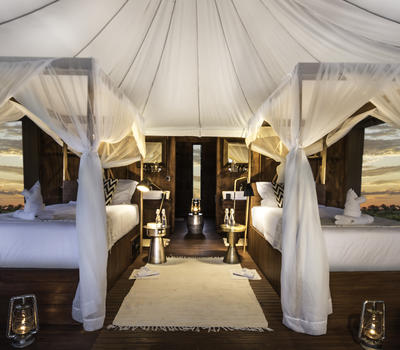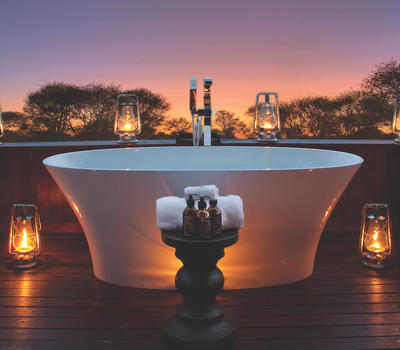 Large Suite with teak deck and outdoor bath. Extra King size bed or Twin beds draped in billowing mosquito nets. Bathrooms with double basin, shower & private toilet
Show More
Show Less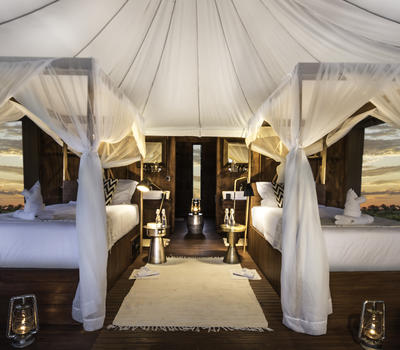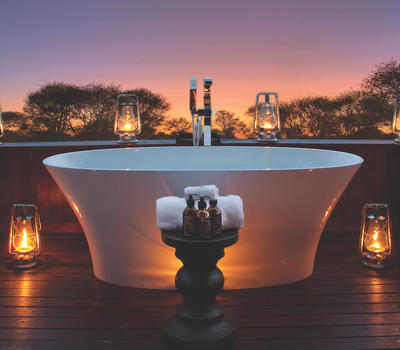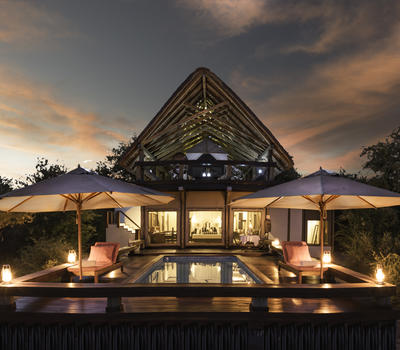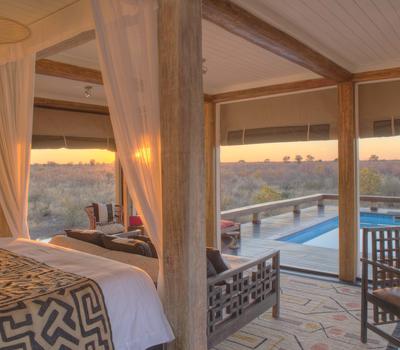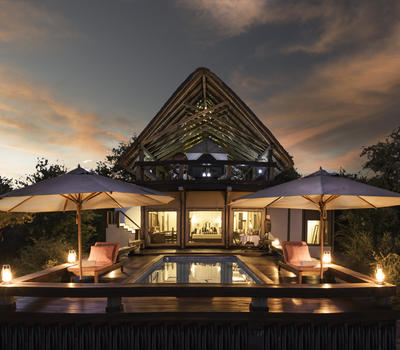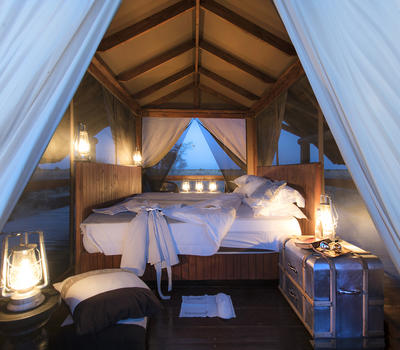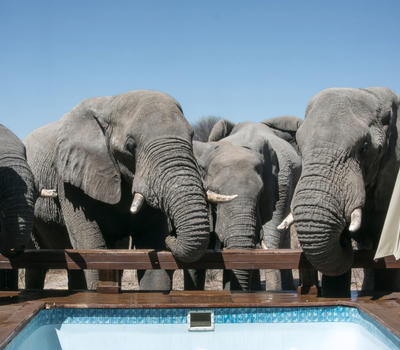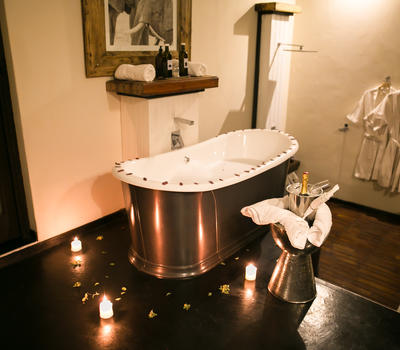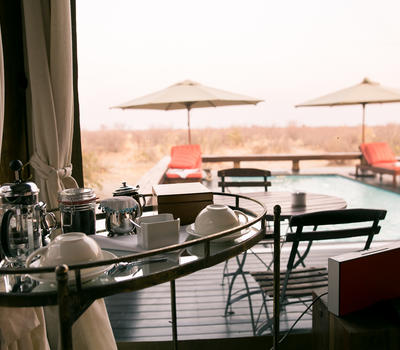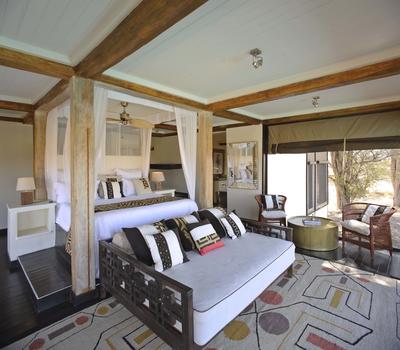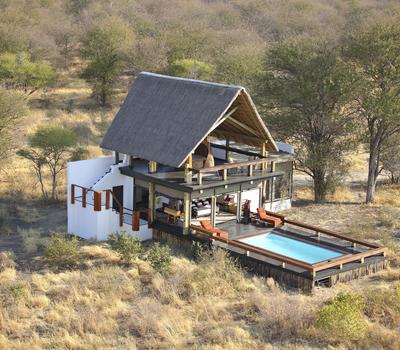 Large Suite with teak deck around private pool. Extra King size bed draped in billowing mosquito nets. Double sofabed for 2 children. Spacious bathroom with generous free-standing bath and shower, double sinks & private toilet. Upper deck with daybed.
Show More
Show Less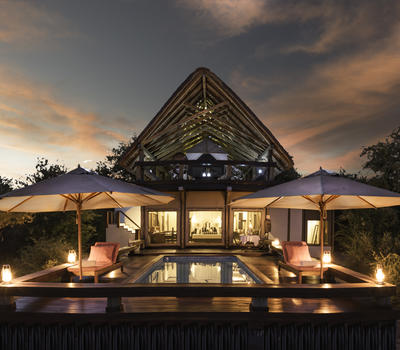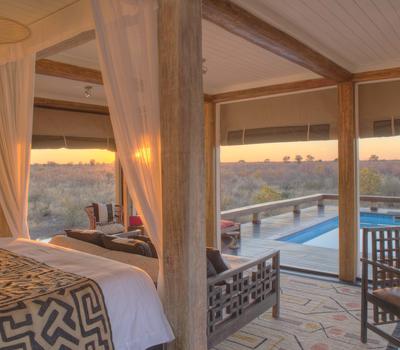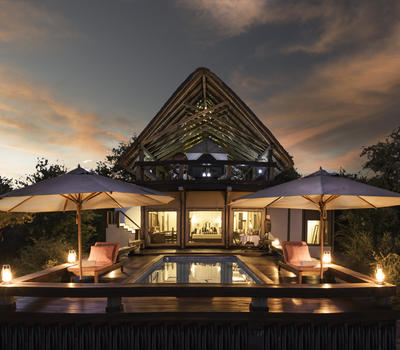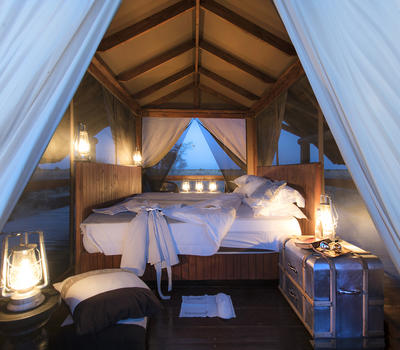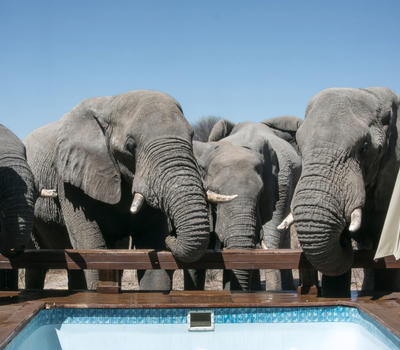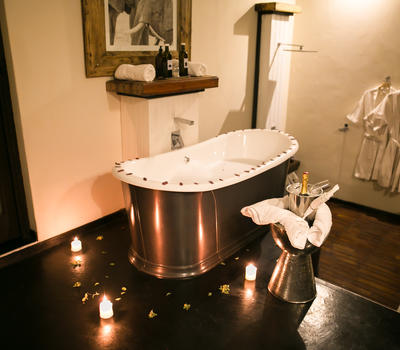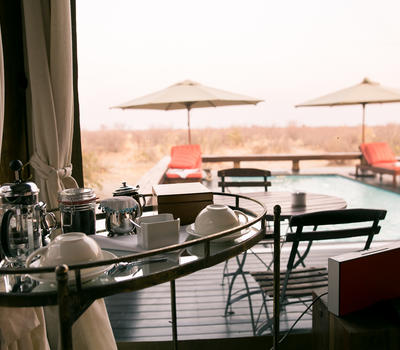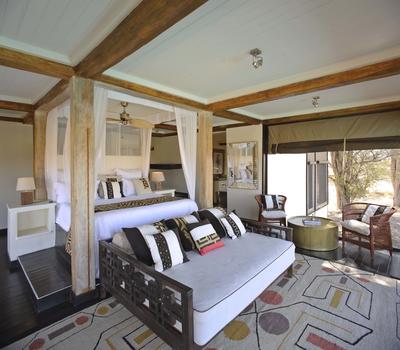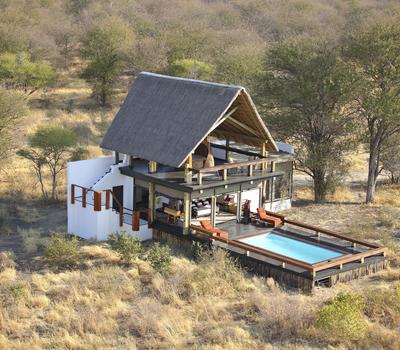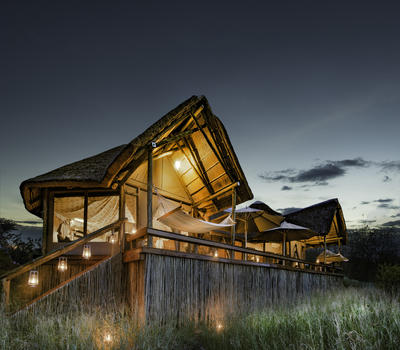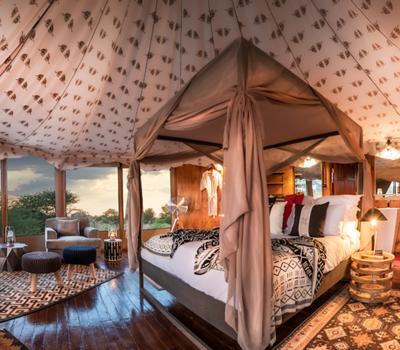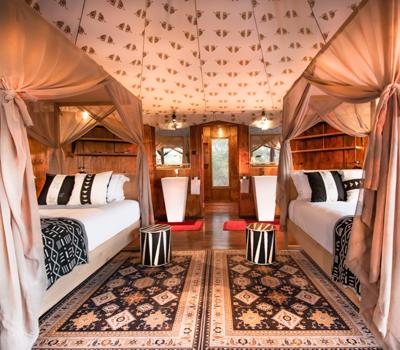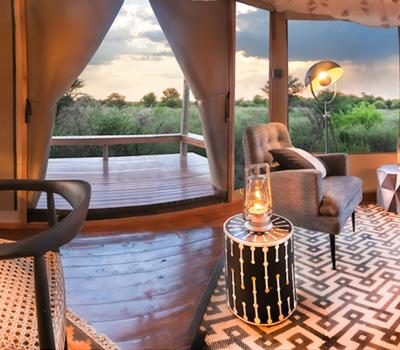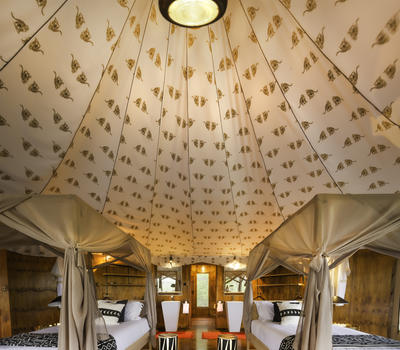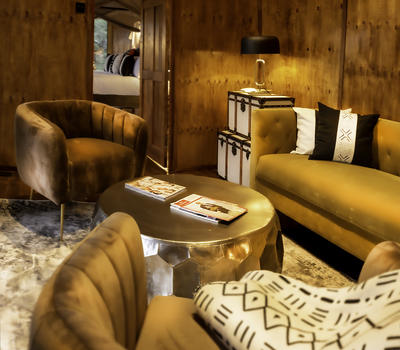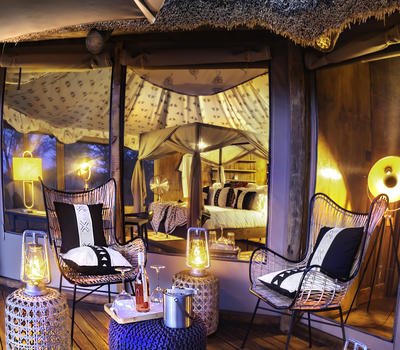 The very spacious villa , perfect for a family getaway or even for two couples overlooks the pristine wilderness of the Kalahari.
Under expansive canopies are two bedrooms with King size beds and two en-suite bathrooms.
Show More
Show Less