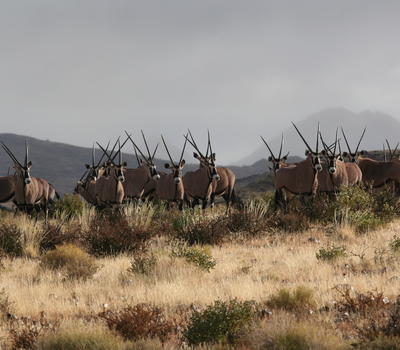 Using our comfortable, air-conditioned 4x4 vehicles, in the company of our experienced and knowledgeable driver/guides.
Show More
Show Less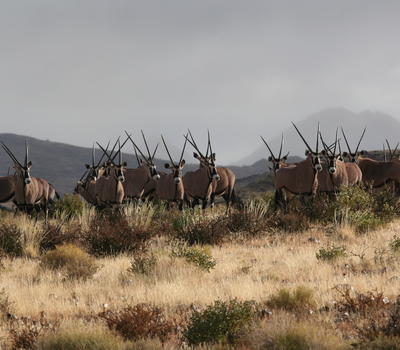 Witness a spectacular Namibian sunrise and the landscape coming to life again - A 1-2 hour game-viewing adventure followed by a scrumptious breakfast in the great outdoors.
Show More
Show Less
This 2-3 hour drive allows for unhurried wildlife watching and concludes with the magnificent Namibian sunset. As night falls, we may catch a glimpse of emerging nocturnal animal life on the way back to the Lodge for dinner.
Show More
Show Less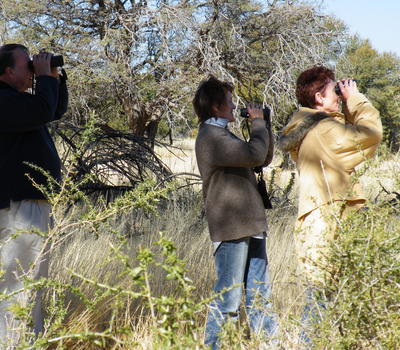 Guests may take a self-guided hike to explore the scenic beauty of the Lodge at their own pace to seek out local flora and fauna. The more energetic may like to take out a mountain-bike to explore at a slightly faster pace.
Show More
Show Less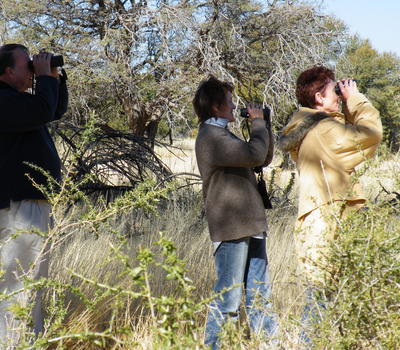 Birding enthusiasts will be enthralled by the huge variety of bird species in the area.
We have a useful selection of bird identification books in our library
Show More
Show Less
The un-polluted skies make stargazing a very attractive proposition, using one of our telescopes.
Show More
Show Less
Within a 2 hour drive there are several significant places of interest, including Fish River Canyon, Africa's largest canyon by far, and the Giants' Playground which is a remarkable landscape resembling huge toy bricks stacked on one another. Quiver Tree Forest is best seen in June and July for its yellow flowers.
Brukaros Volcanic Crater is spectacular despite being extinct. Ai-Ais Hot Springs are what they say but are closed November to February due to extreme temperatures.
Show More
Show Less