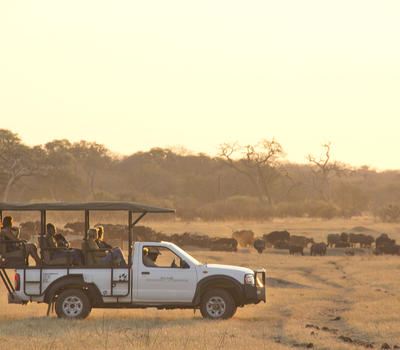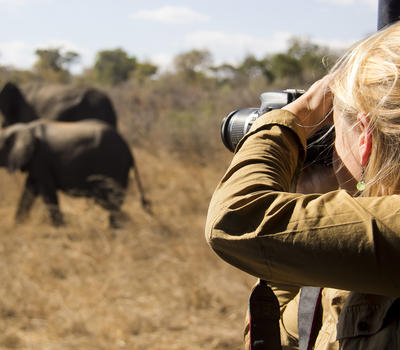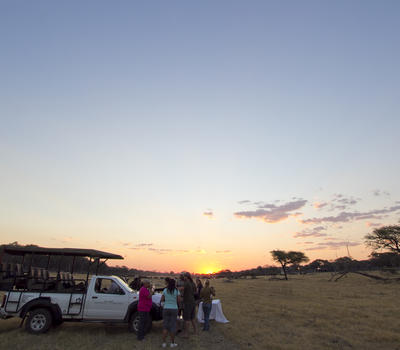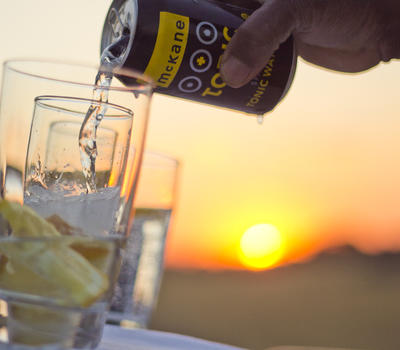 Morning, afternoon & full day game drives can be arranged on the concession and into the National Park. An abundance of game species can be spotted within the concession and National Park including Elephant, Lion, Giraffe, Cheetah, Zebra, Sable, Wild Dog, Leopard and much more!
Within the concession, evening game drives can be arranged with a sunset stopover for sundowners and your choice of beverage. Returning to the lodge by spotlight to find those elusive night animals & arriving back in camp in time to freshen up for dinner.
Show More
Show Less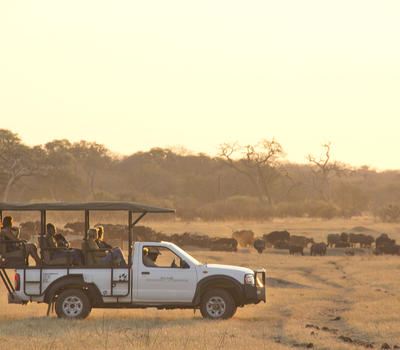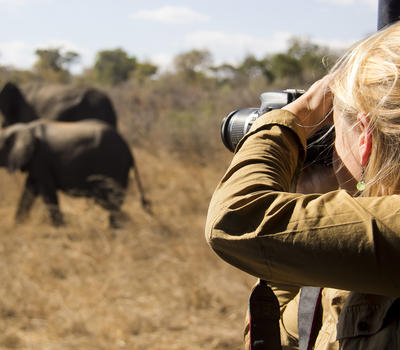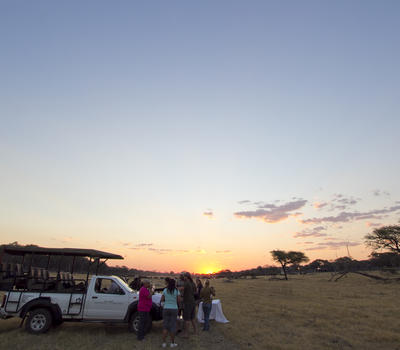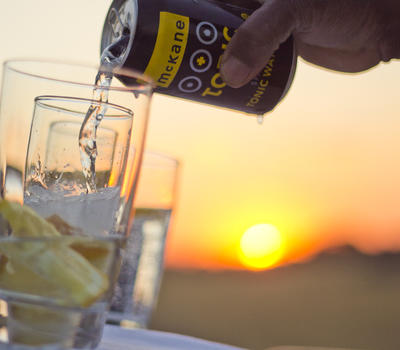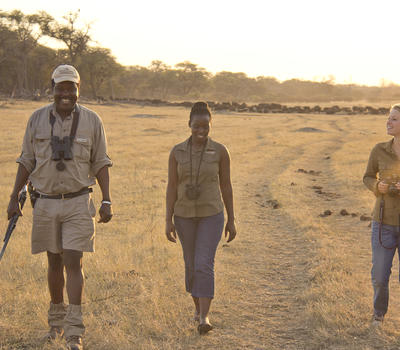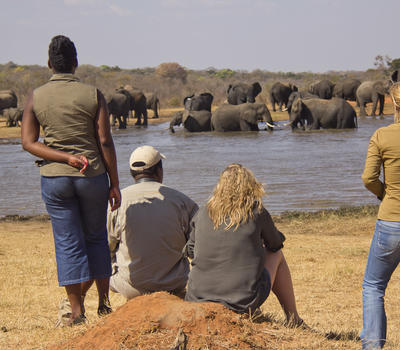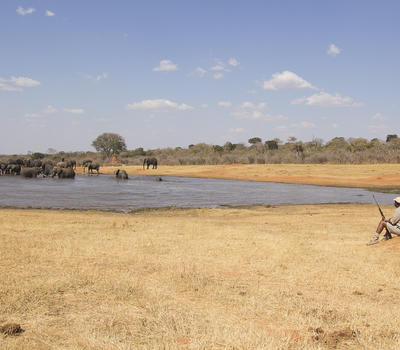 After a fireside coffee and delicious muffins, journey into the bush on foot with your professional guide on a walking safari. Enjoy the early crisp mornings as you discover the wonders of the African bush and witness its wildlife come to life. Starting time is first light. Walking Safaris are carried out on our private concession of 6000 acres and are weather dependent.
Show More
Show Less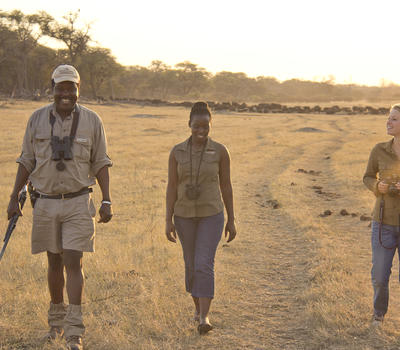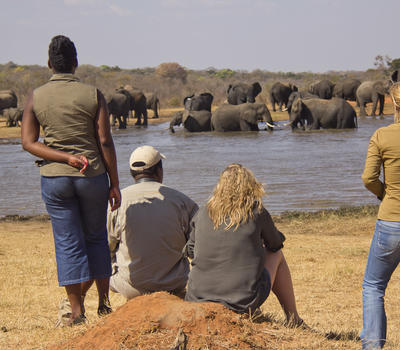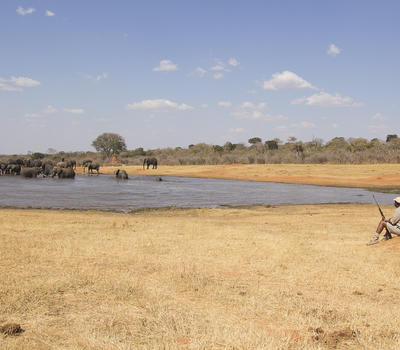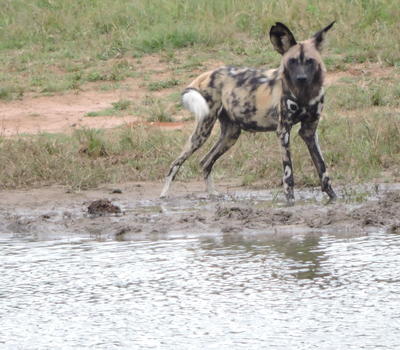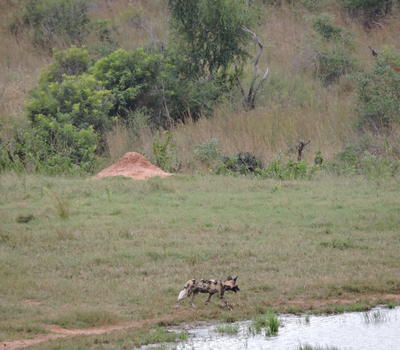 Painted Dog Conservation Centre
Zimbabwe boasts one of the largest populations of this endangered species. A visit to the Hwange Research Centre to learn more about these beautiful painted dogs and the rehabilitation, research and conservation efforts surrounding the centre is highly recommended. There is no entry fee charged but the program kindly asks visitors to either buy something from the curio shop with proceeds going to the program or welcomes any donations.
Show More
Show Less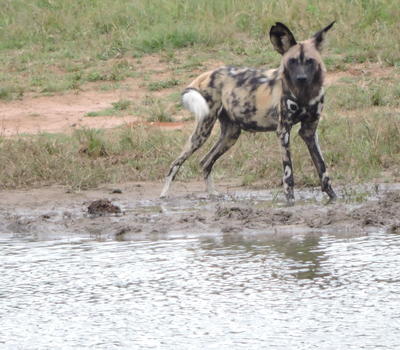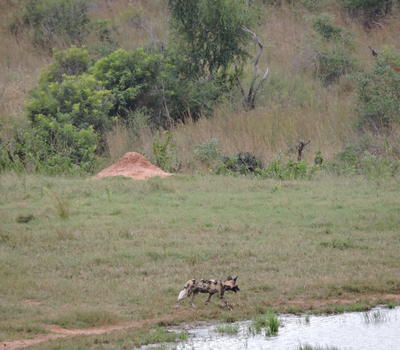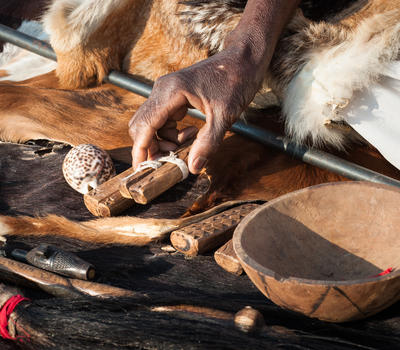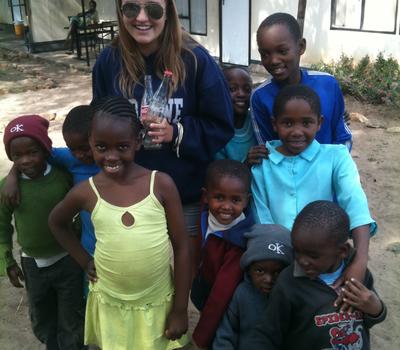 Zimbabwe offers a rich, dynamic culture and through the support of our non profit project "The Mother Africa Trust" we offer visits to local clinics, rural schools and the Dete Old Age Home. A fantastic way to get to know the friendly people and culture of Zimbabwe!
Show More
Show Less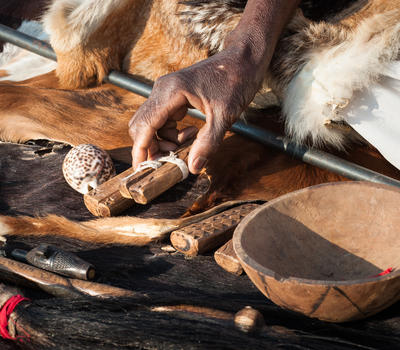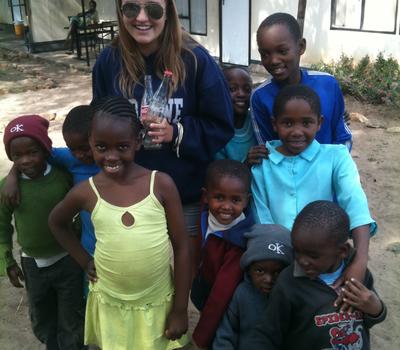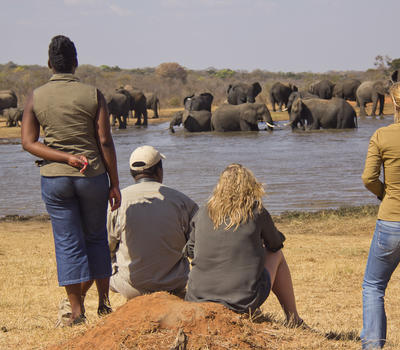 Spend the day, half a day relaxing near the pan with full waiter service and watch the animals as they get up close and personal.
Show More
Show Less