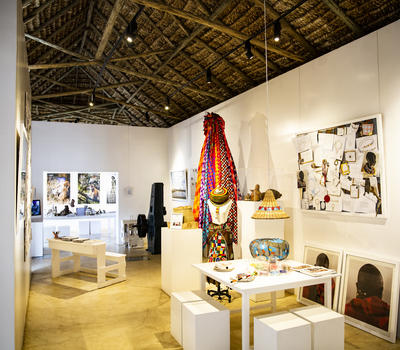 This interactive experience allows you to learn about the activities on Segera and beyond. Part natural history museum, part art museum, part dreamer's exhibition, a comprehensive tour will inspire you about the possibilities of holistic sustainability.
Show More
Show Less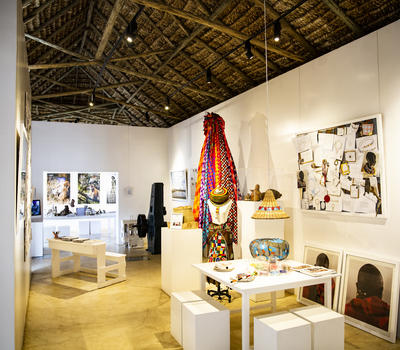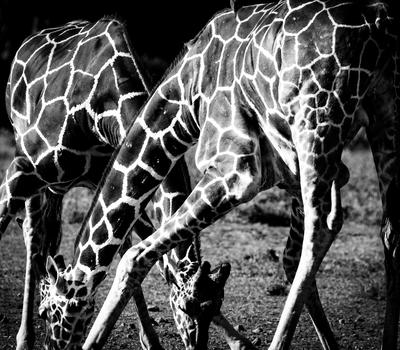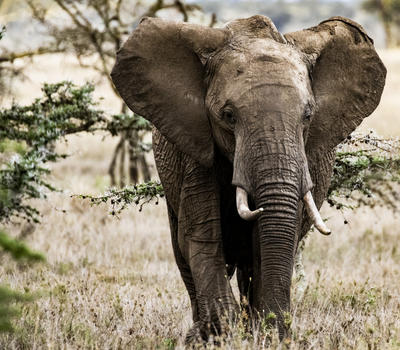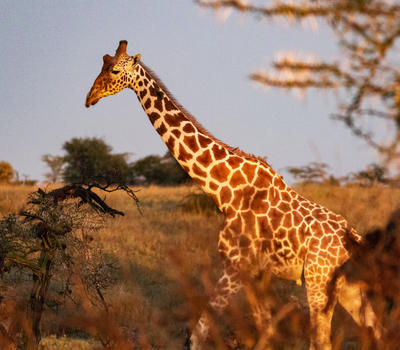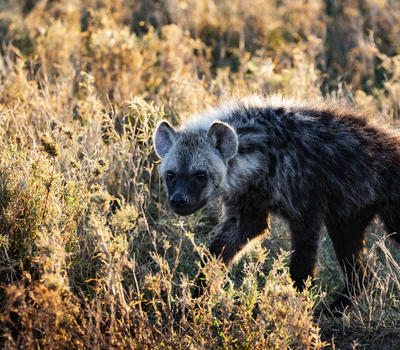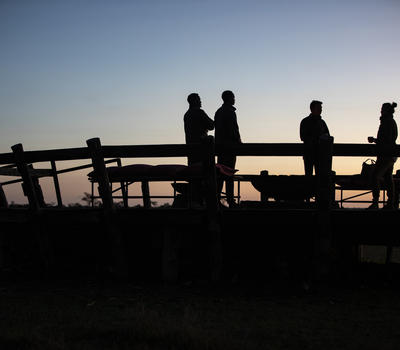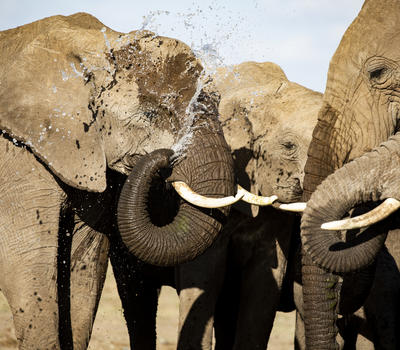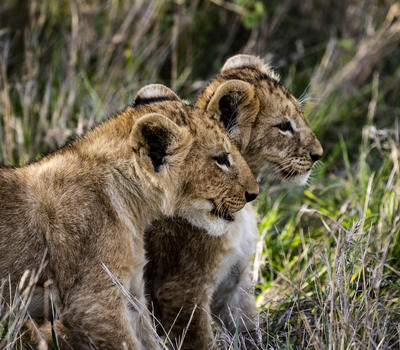 Wildlife can be viewed from 4x4 vehicles. Roaming freely though Laikipia, the area boasts the second highest density of wildlife in Kenya, including Endangered species such as patas monkeys, Grevy's zebra and wild dog.
Show More
Show Less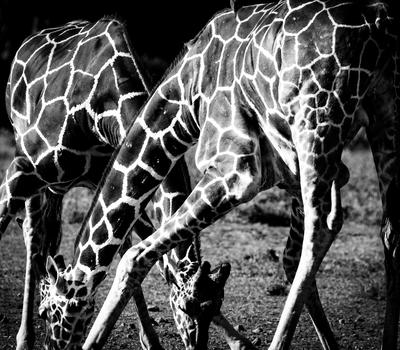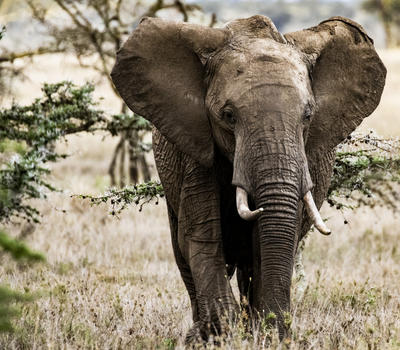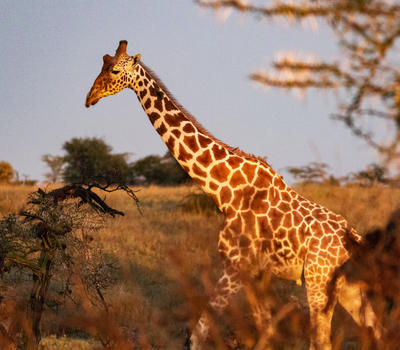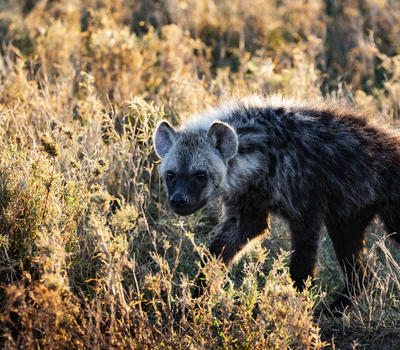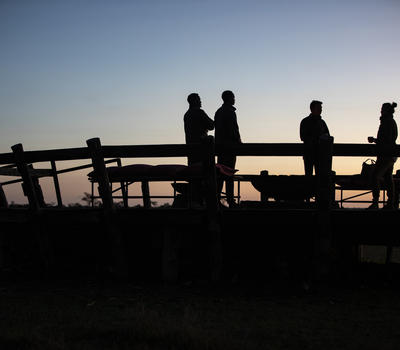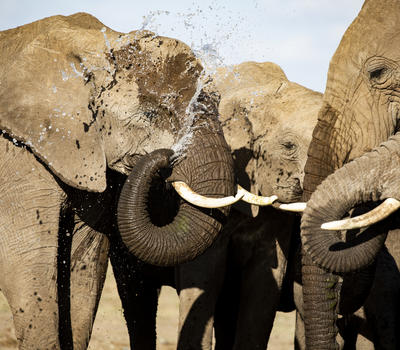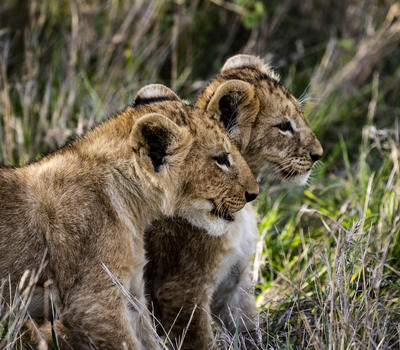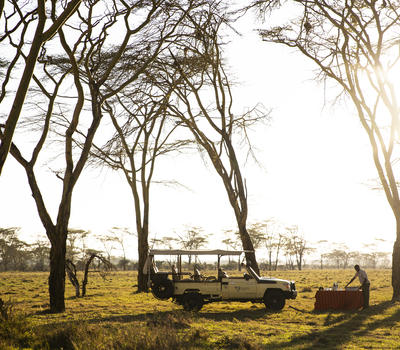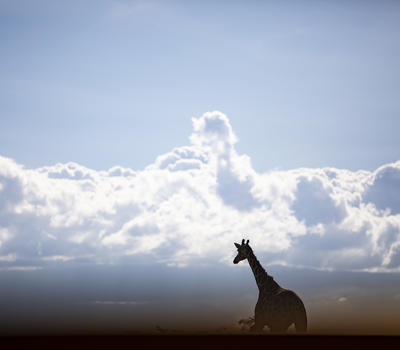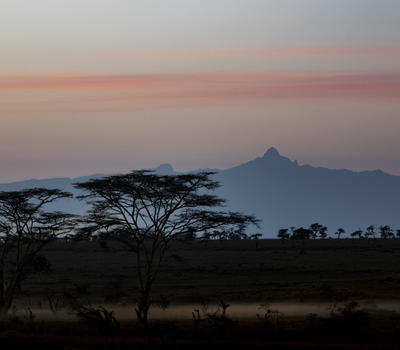 Set out under the African sun on foot and take in the beauty of the landscape and all the wildlife and birdlife it has to offer.
Show More
Show Less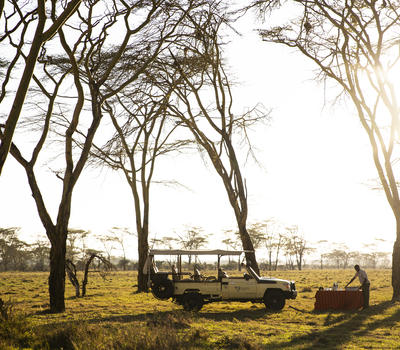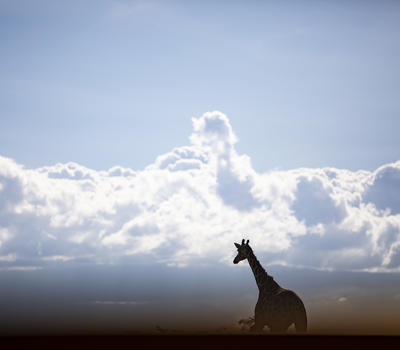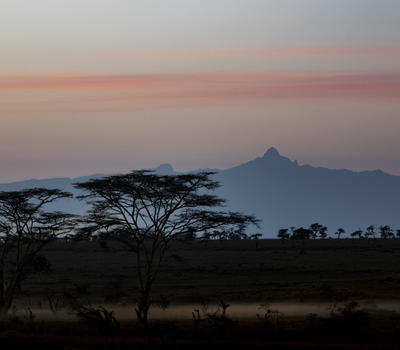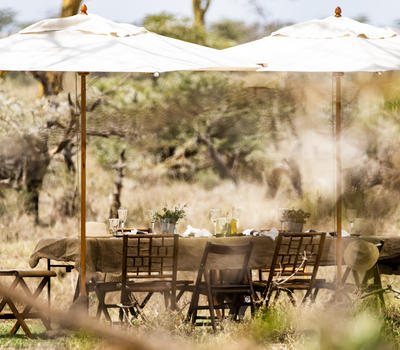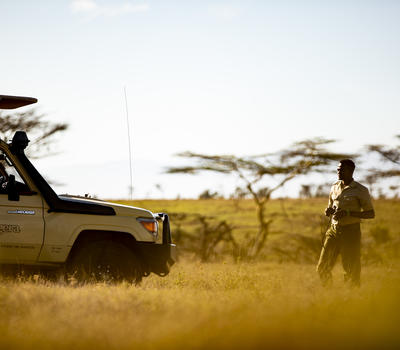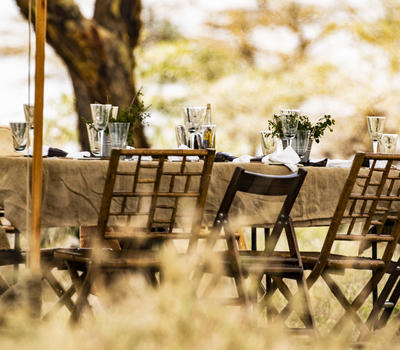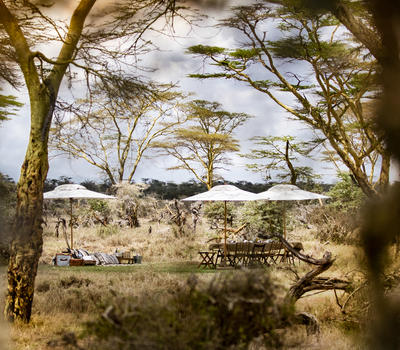 With such diverse and beautiful landscapes in the greater Segera area, it would be a shame to miss taking a picnic or sundowner out in the African bush.
Show More
Show Less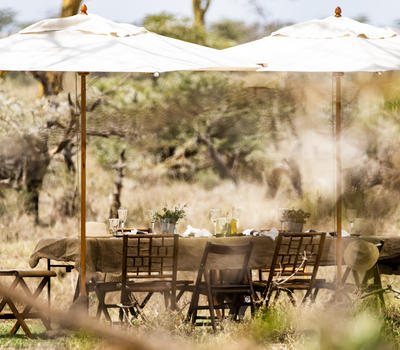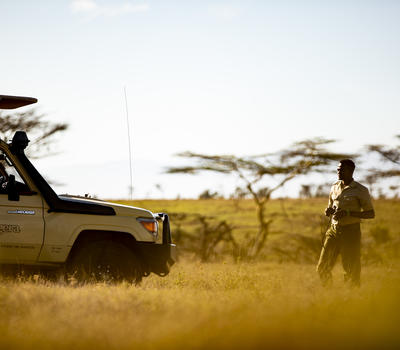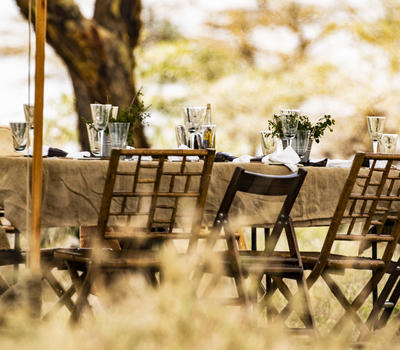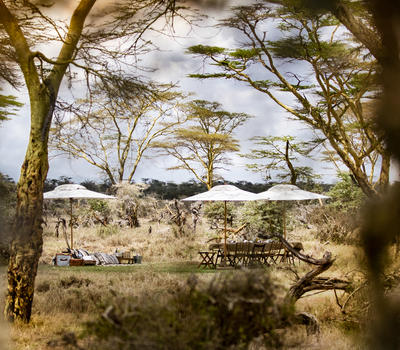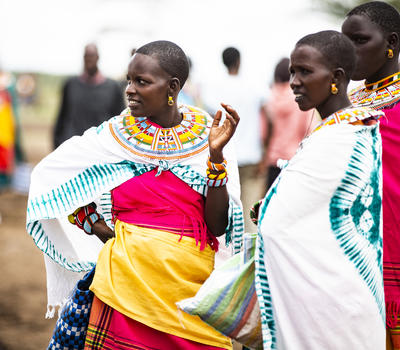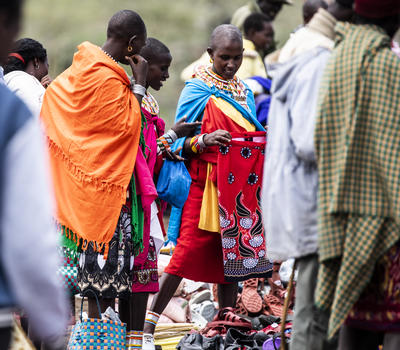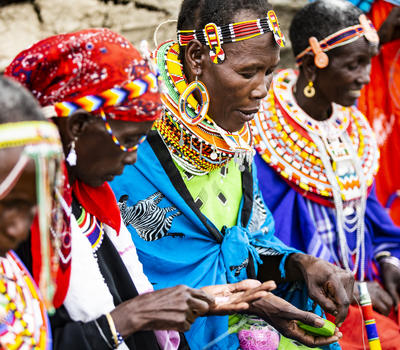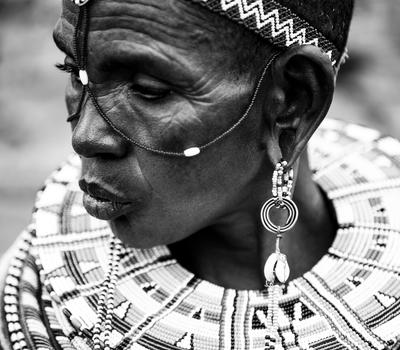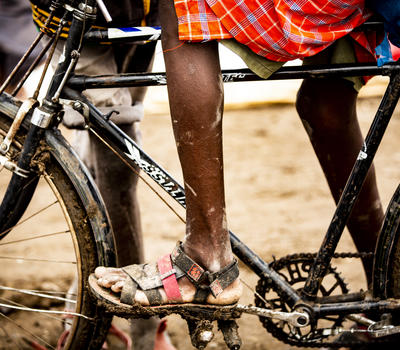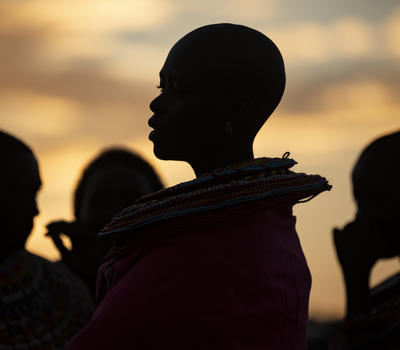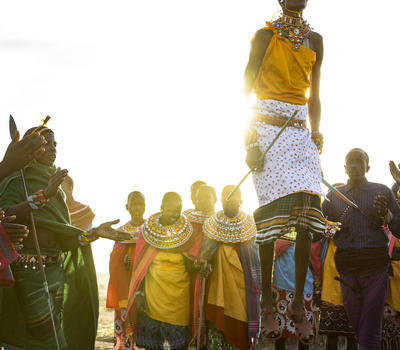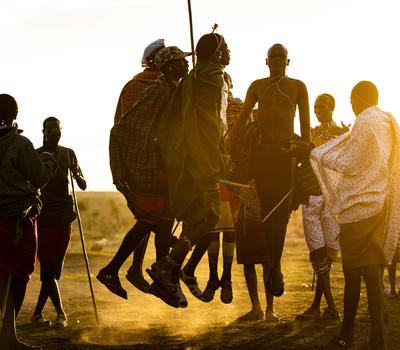 Visit the local community, which offers a unique opportunity to learn from and about the people of Laikipia, their centuries-old traditions and ways of life.
Show More
Show Less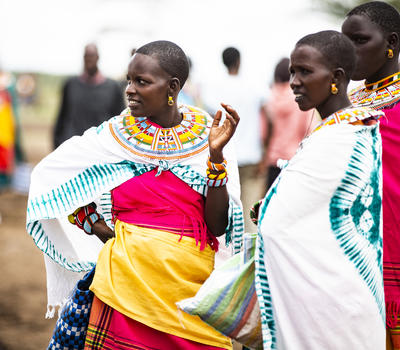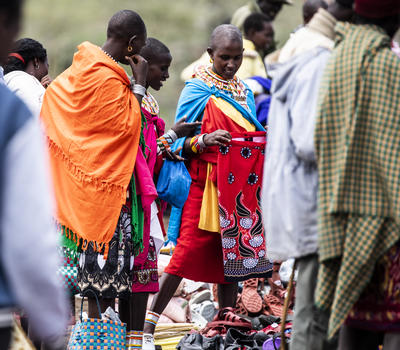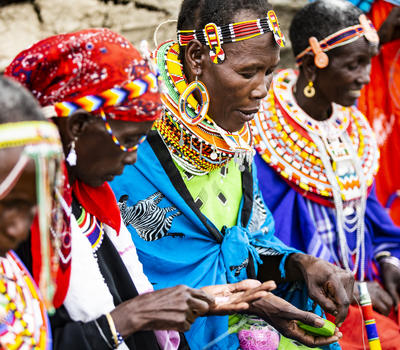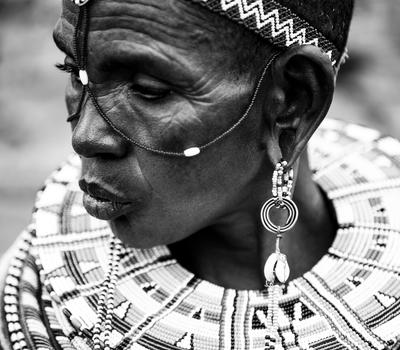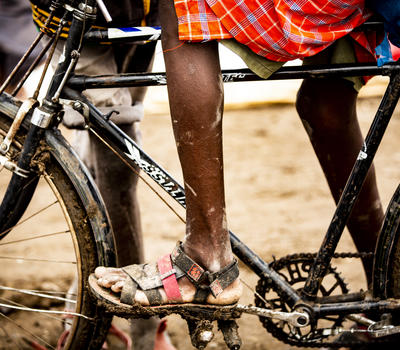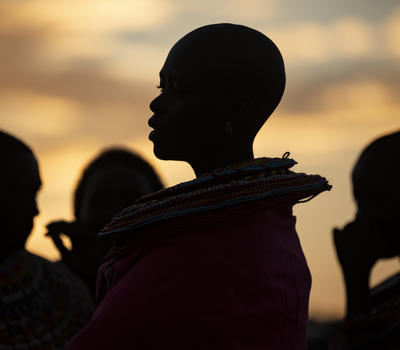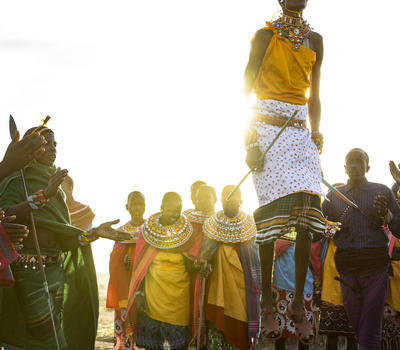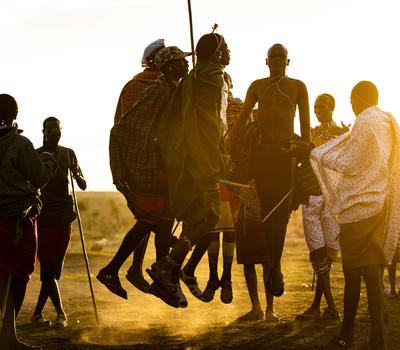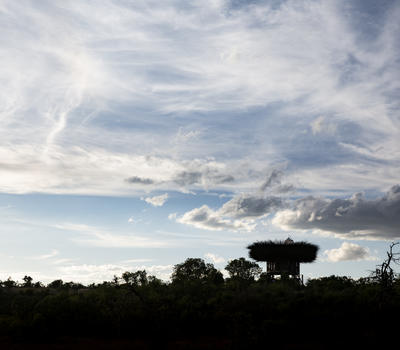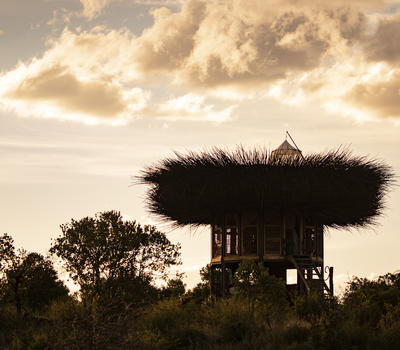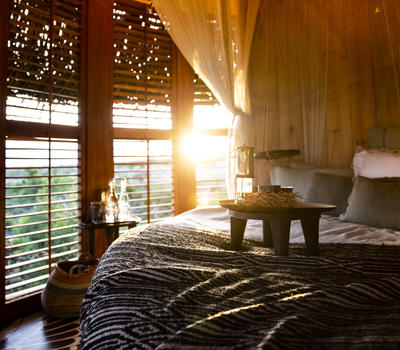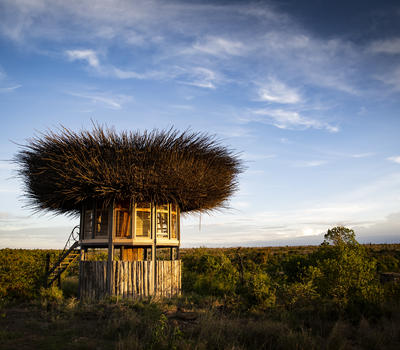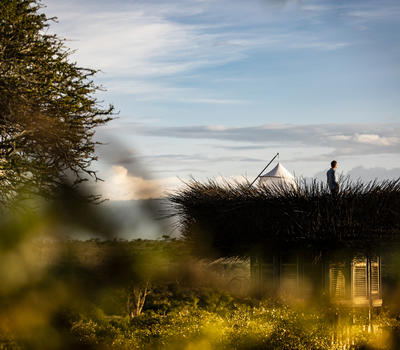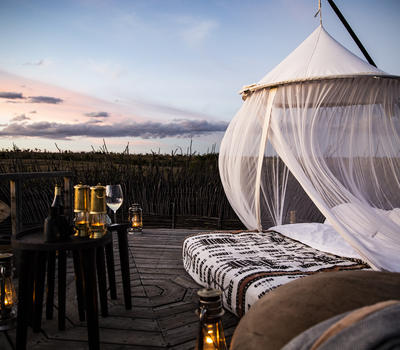 Created by NAY PALAD to sustain Segera's groundbreaking conservation initiatives in Kenya, the Bird Nest is a one-ofa-kind accommodation at award-winning Segera Retreat, inspired by the beauty of nature and offering a new concept of nesting and sleeping like a bird - above the ground, with 360 degree sceneries and a bird's eye view over this beautiful wilderness. A collaboration between Segera and NAY PALAD, creator of artisanal objects and magical destinations, both envisioned a peaceful jewel at the very heart of the natural world. With this imaginative approach, their idea of a bird nest came to life - an inspiring living space unlike anything else in the world, and most importantly, designed to sustain Kenya's wildlife for future generations. As guests' accommodation at Segera Retreat is kept exclusively for them while they visit the NAY PALAD Bird Nest, there is an additional fee for this extraordinary safari experience. This Bird Nest fee enables Segera to conserve and safeguard its wildlife, local communities and land. In fact, Segera's initiatives not only help to protect its 50,000 acres of wildlife refuge, and all those who depend on it for their survival, but they also reach further afield with some exciting large-scale conservation plans already in motion. These exciting activities include the formation, training and employment of Segera's All-Women Anti-Poaching Ranger Unit, as well as
our potential formation of the largest rhino sanctuary in East Africa, if not the world. After an exhilarating game drive or bush walk, guests are brought to the NAY PALAD Bird Nest just before sunset. The
nest is lit up with lanterns, with "Sundowners" of champagne and culinary delights laid out on the top deck where guests will enjoy a magical African sunset, feast on a picnic-style dinner and fall asleep under the sparkling African sky (or in the sheltered luxury of the bedroom below) ... The following morning, breakfast is delivered to their doorstep, to be enjoyed while watching elephants, giraffe and other wildlife at the river.
Show More
Show Less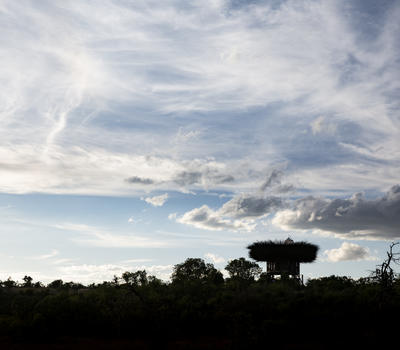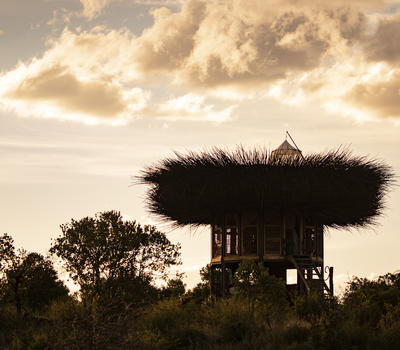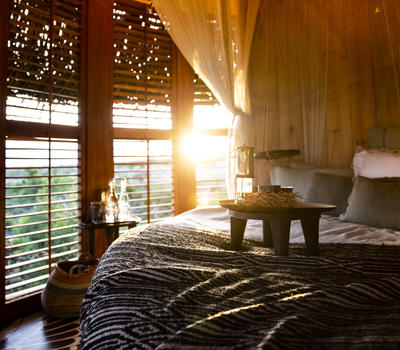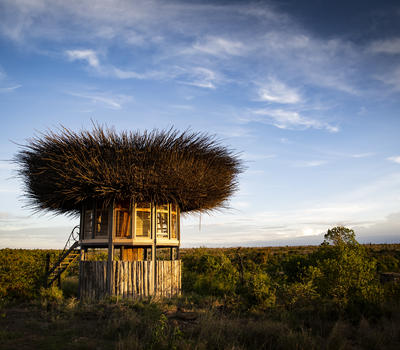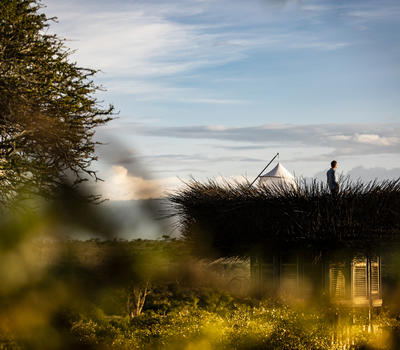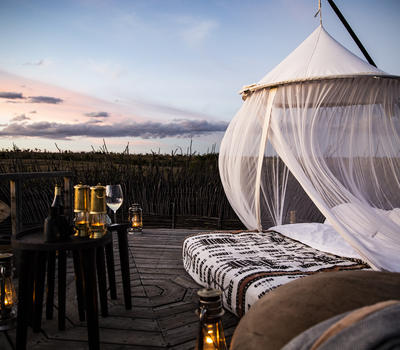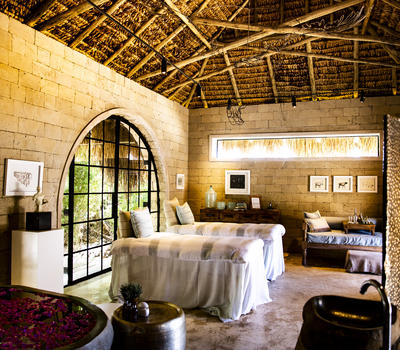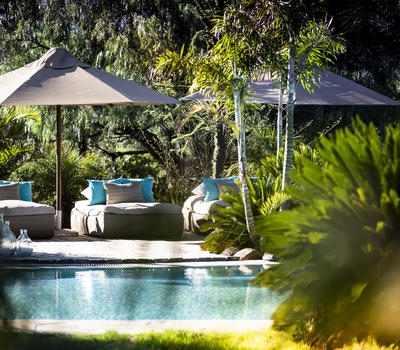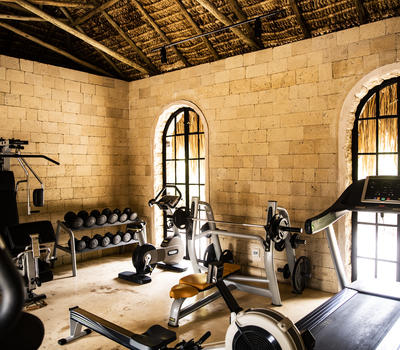 Our culture of wellness is an experience that nourishes your entire being. The spa suites are complemented by the Rasul Tower with steam bath, saltwater swimming pool at the Retreat and a gym with state-of-the-art equipment.
Show More
Show Less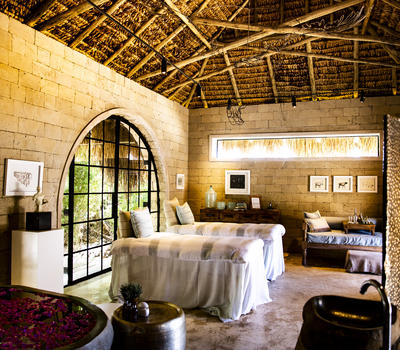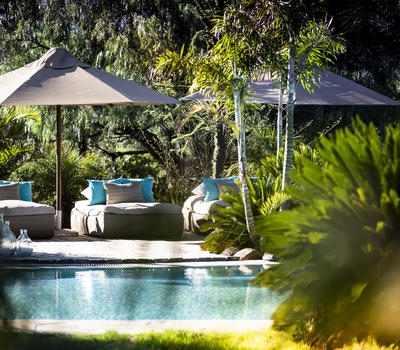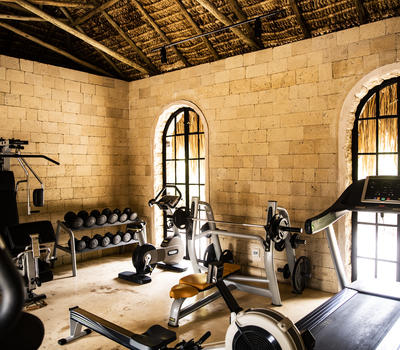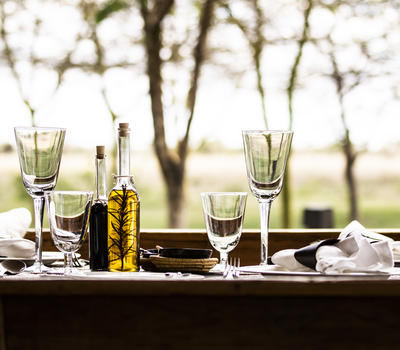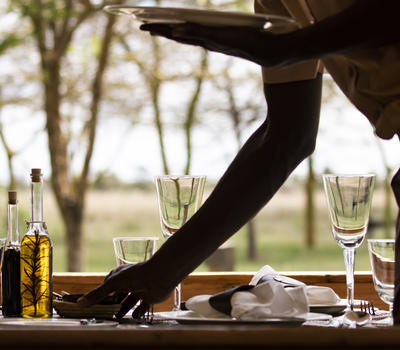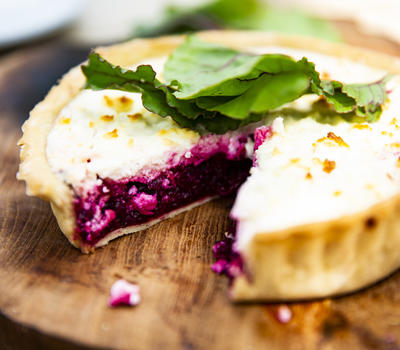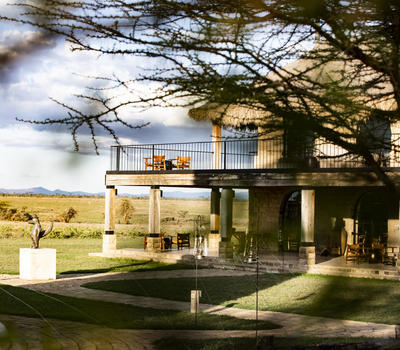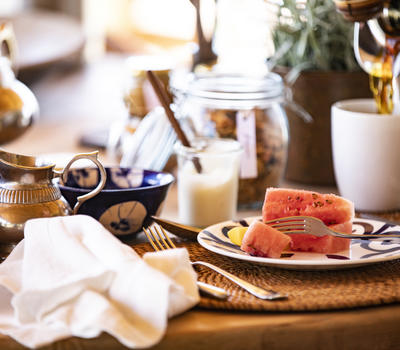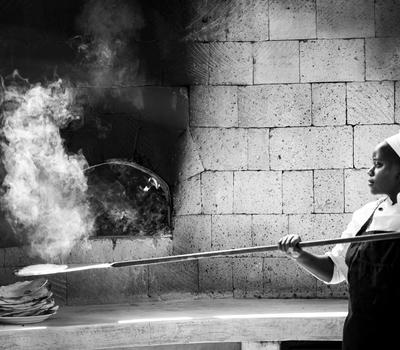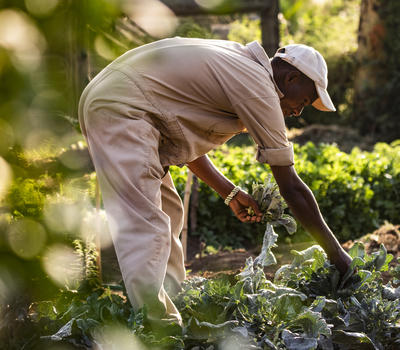 With many fantastic indoor and outdoor settings, dining is seen as an experience at Segera. What's more, our local chefs deliver delicious healthy meals from home-grown, organic and free-range ingredients.
Show More
Show Less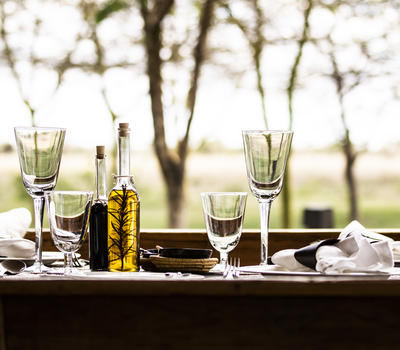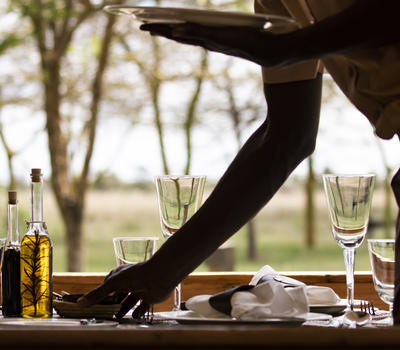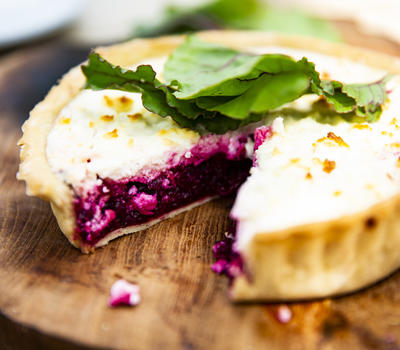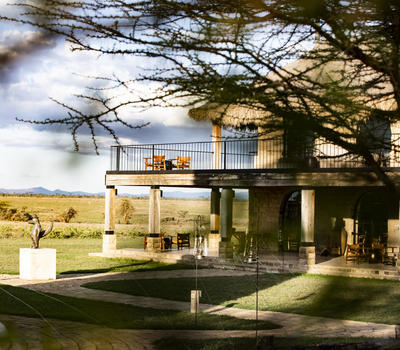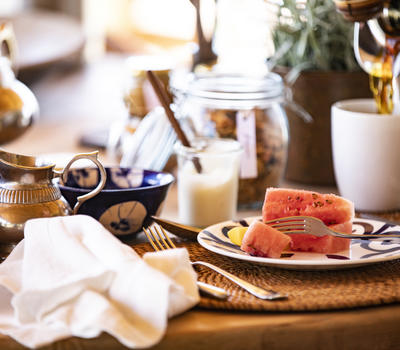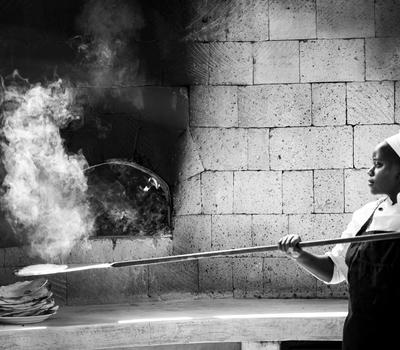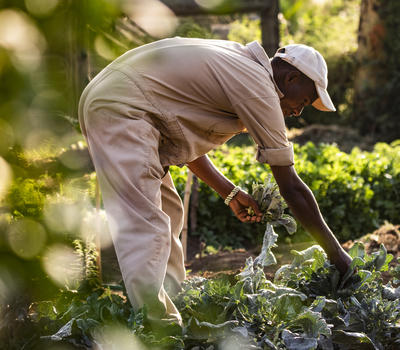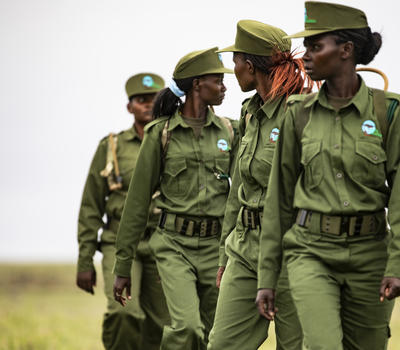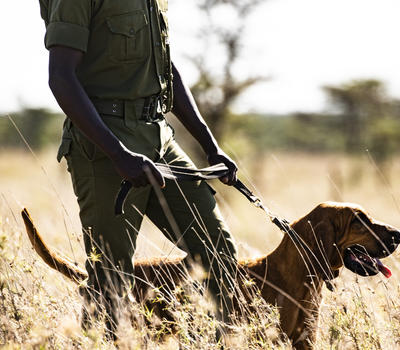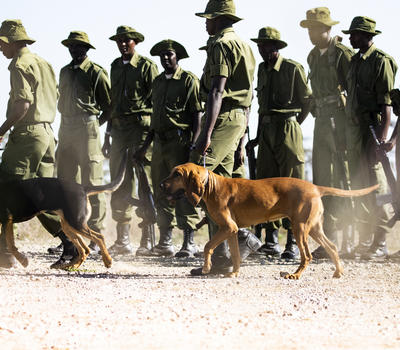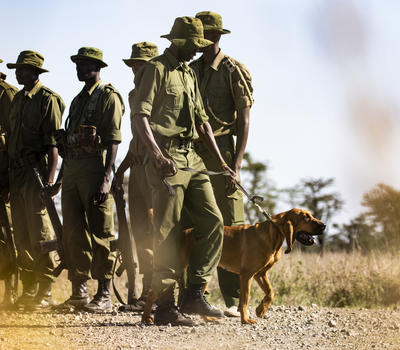 Field patrol with Anti Poaching Unit & Sniffer Dogs
Field patrol with Anti Poaching Unit & Sniffer Dogs - an active participation in Segera's conservation initiatives.
Show More
Show Less