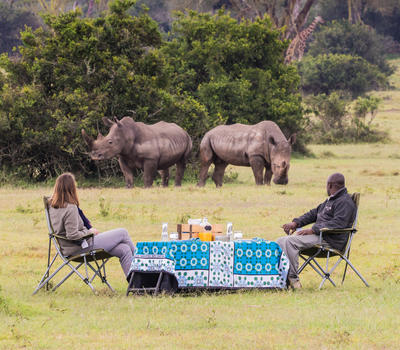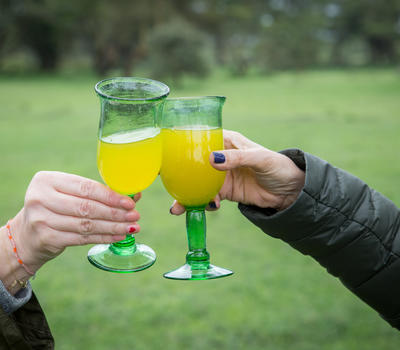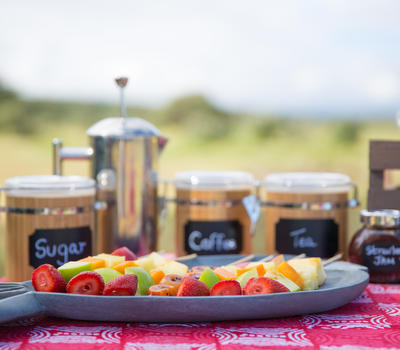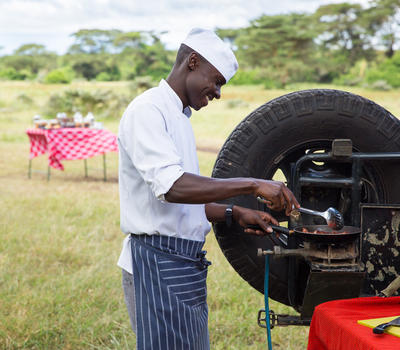 Enjoy the freedom of stopping whenever you want to dine alfresco in the wild. Our vehicles are designed with pull out stoves so that guests can enjoy freshly cooked bush breakfasts, with eggs, omelettes and pancakes cooked to order. This activity is subject to vehicle availability.
Show More
Show Less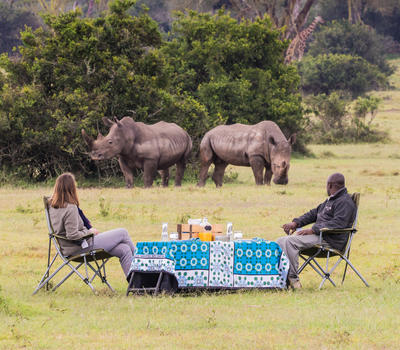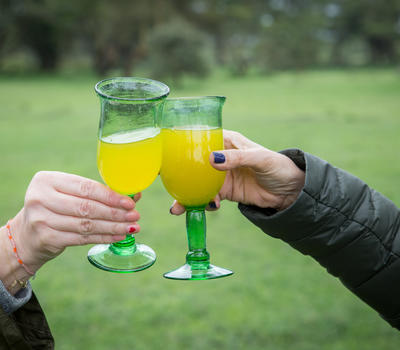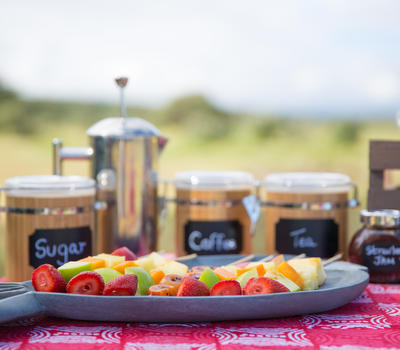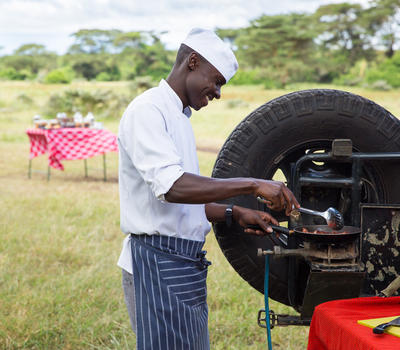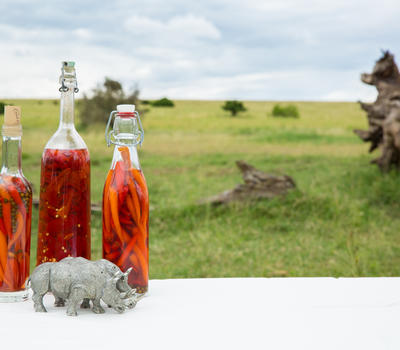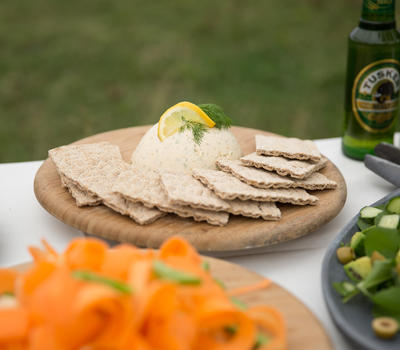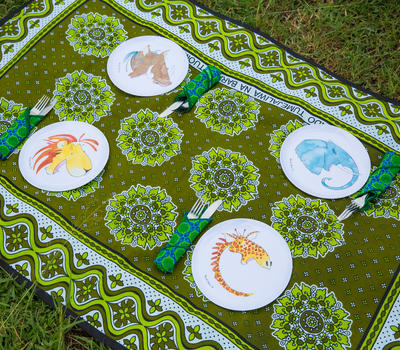 Enjoy stunning views and the feeling of being totally immersed in nature, whilst eating a freshly prepared picnic lunch in one of our selected shady spots.
Show More
Show Less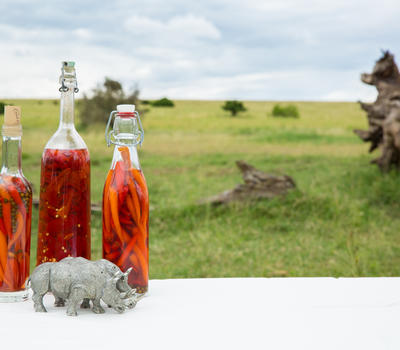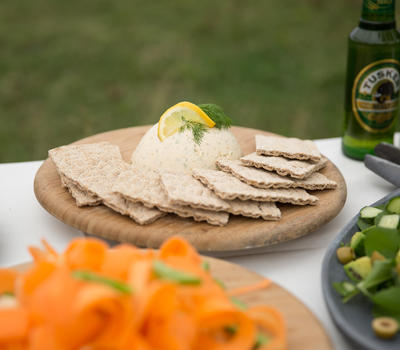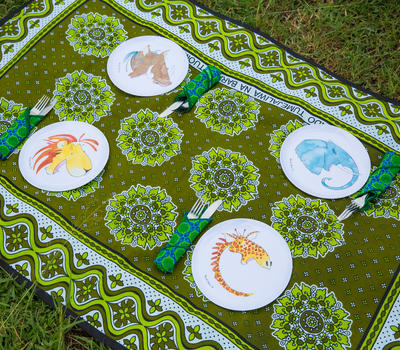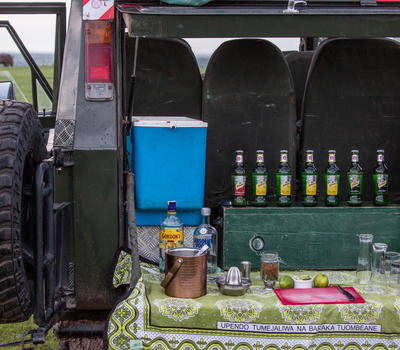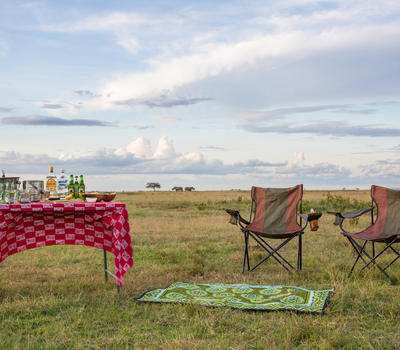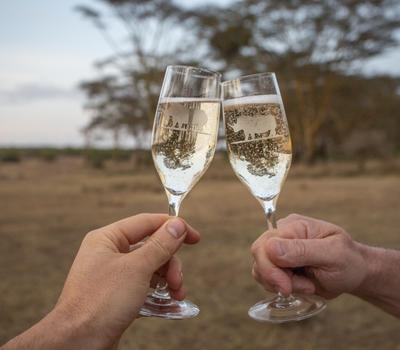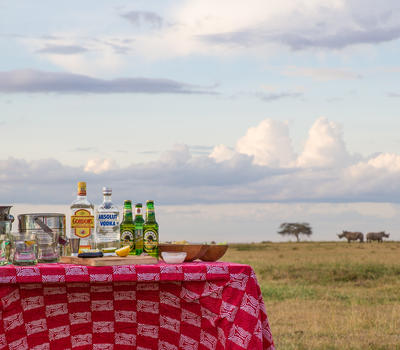 Sundowners are an essential part of any safari experience. With a refreshing drink in hand and some homemade 'bitings' (the Kenyan term for canapes), watch the golden African sun sink low in the sky. Our guests are frequently joined by rhino and large journeys of giraffe moving silently through the dusk, making a magical experience.
Show More
Show Less