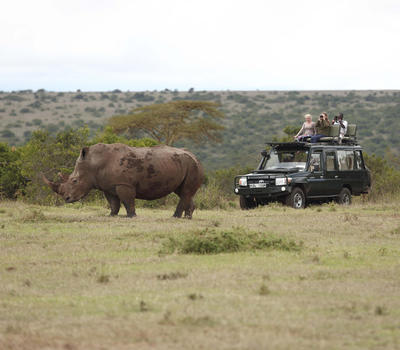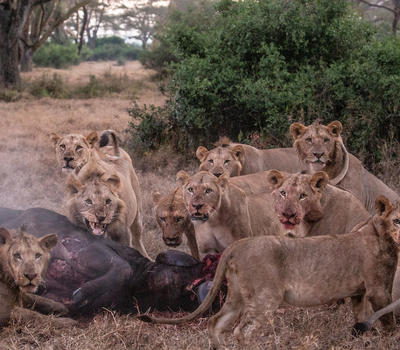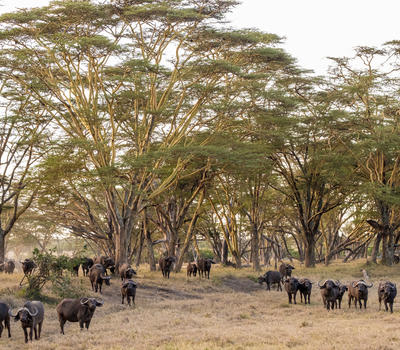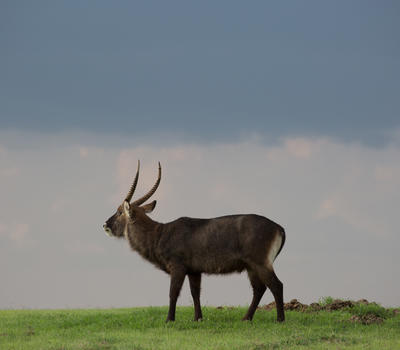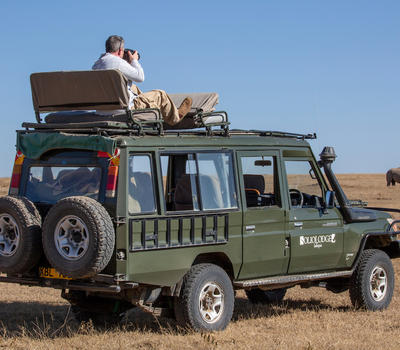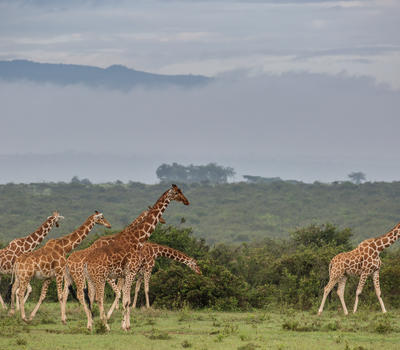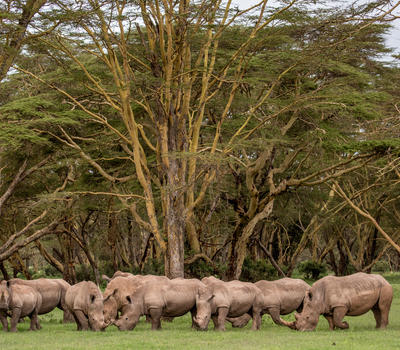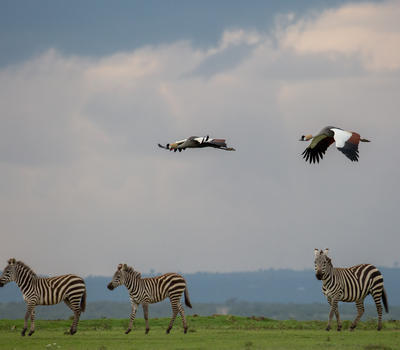 Wildlife is abundant and easy to spot on Solio Conservancy, making for fabulous game drives. You will find four of the 'big five' (there are no elephants as they have been purposely fenced out to preserve vegetation for the endangered black rhino), as well as lion, giraffe, waterbuck, oryx, leopard and much more. Solio's safari vehicles have been specially modified to have unique roof top benches which offer the ultimate game viewing experience. Kitted out with ponchos to keep you warm, suncream, fridges filled with cold drinks, hot drinks, books and sweets, we have everything to keep you happy during a game drive!
Show More
Show Less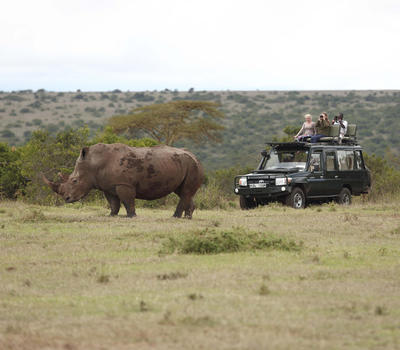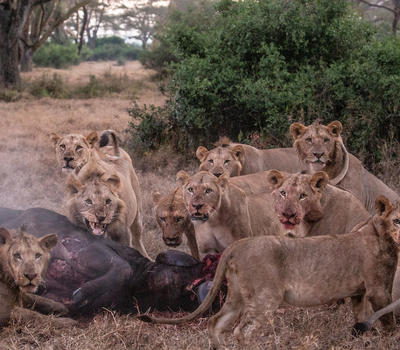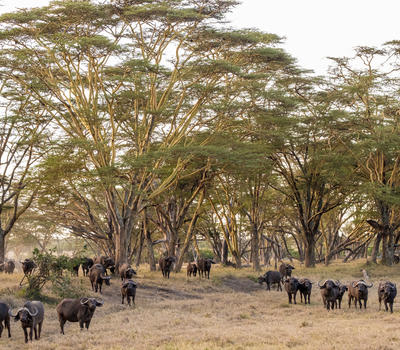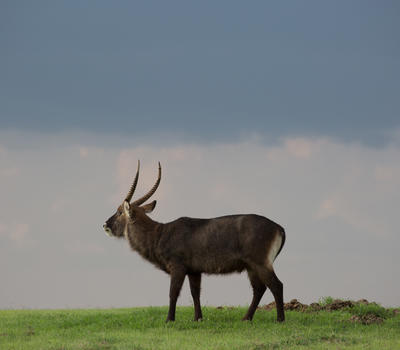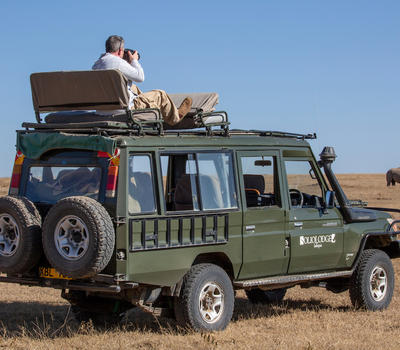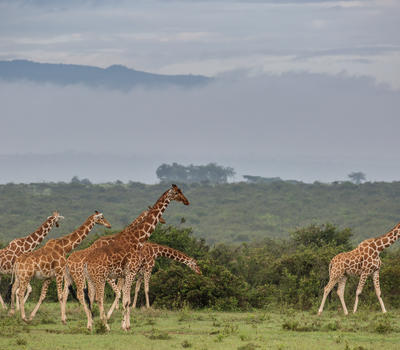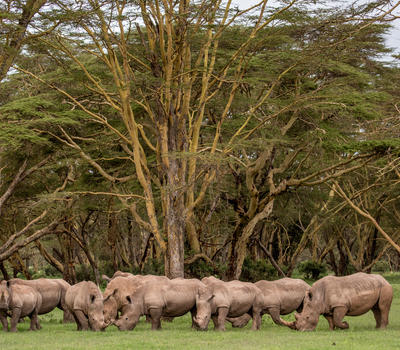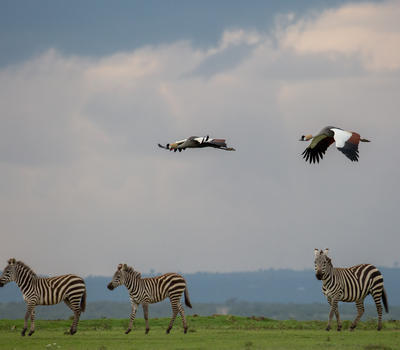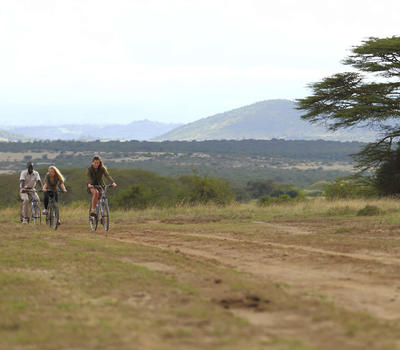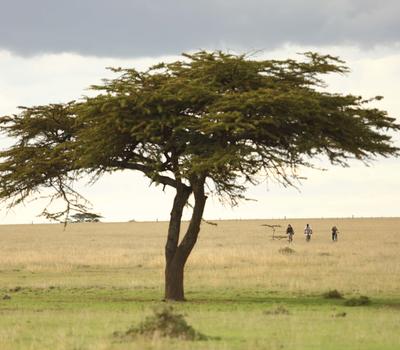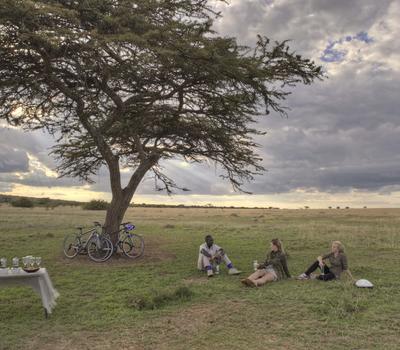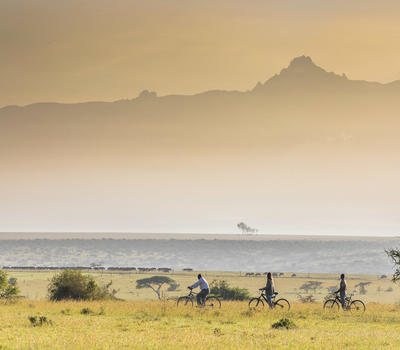 We have mountain bikes available for adults and children to use at any time. It's a great way to get some exercise whilst also appreciating the beautiful scenery of Solio Ranch.
Show More
Show Less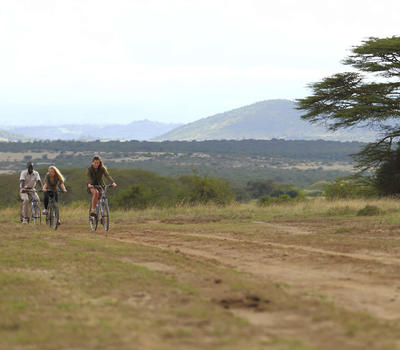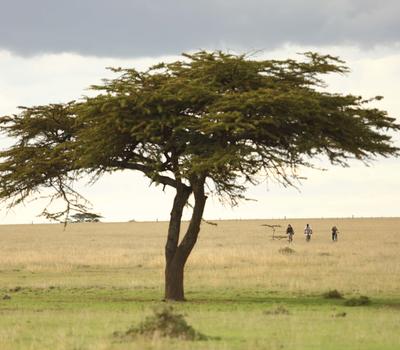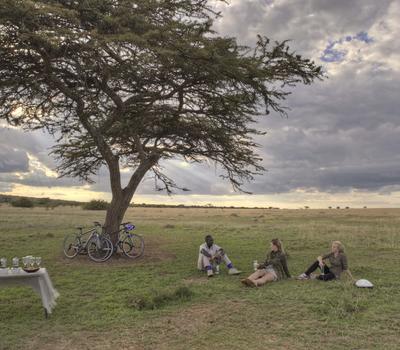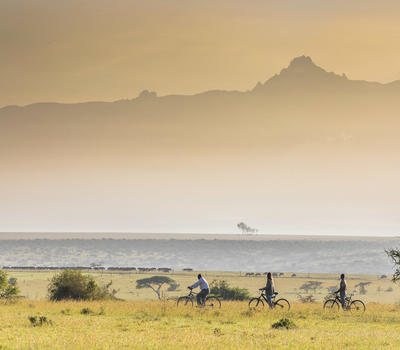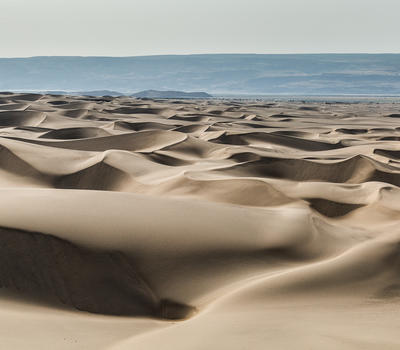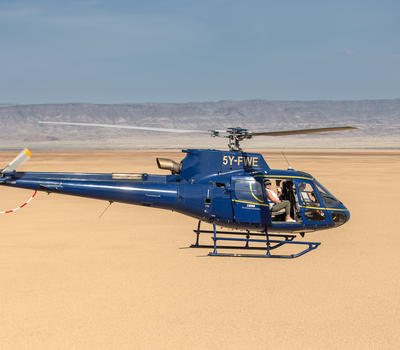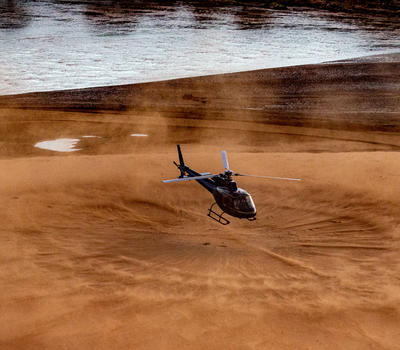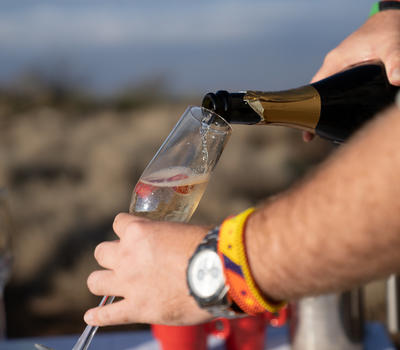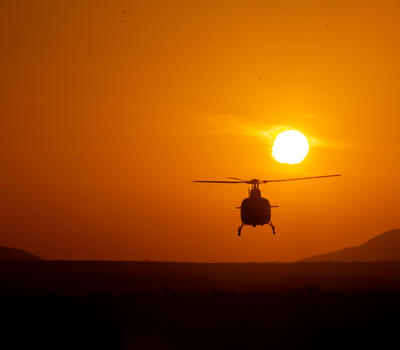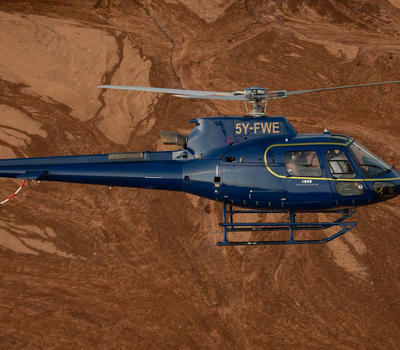 HELICOPTER EXCURSIONS AND TRANSFERS
To gain a real appreciation of Kenya's spectacular and diverse landscape, take to the skies with a scenic helicopter flight. Our Eurocopter AS 350 B3 helicopter is based at either Sasaab or Solio and is on standby to whizz guests off on a variety of excursions to the most remote destinations in Kenya. With five passenger seats, sliding doors and proven superior performance in extreme conditions, our AS 350 is perfect for low level cruising with optimum viewing.
Please refer to the Helicopter Excursions PDF in the Documents section for more details.
Show More
Show Less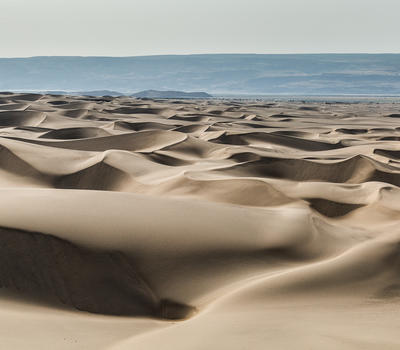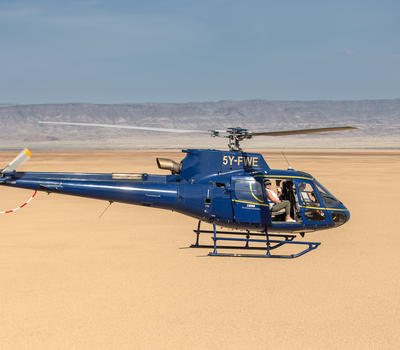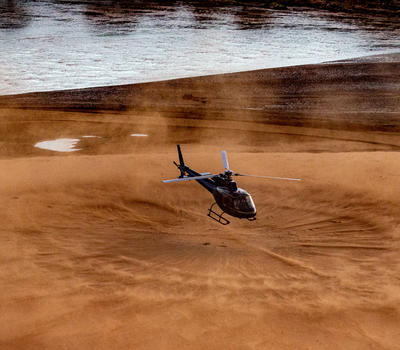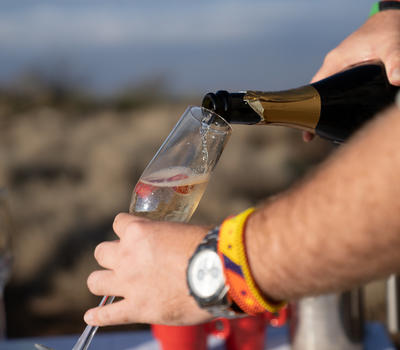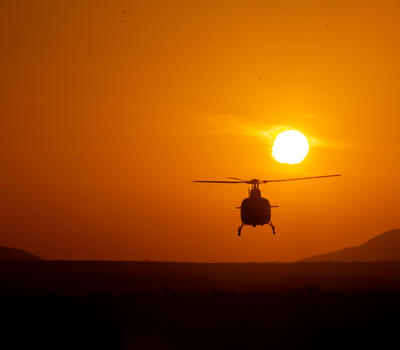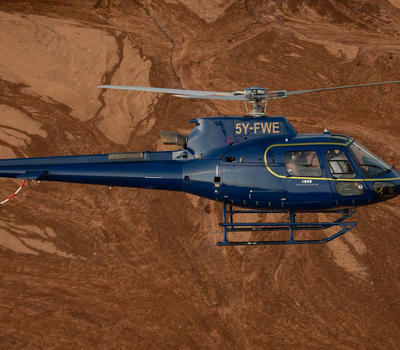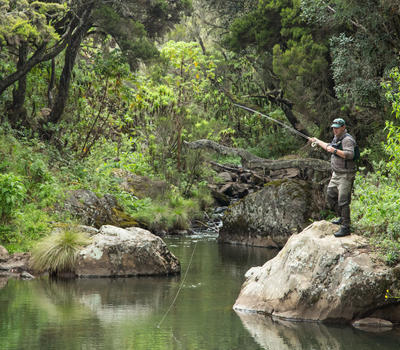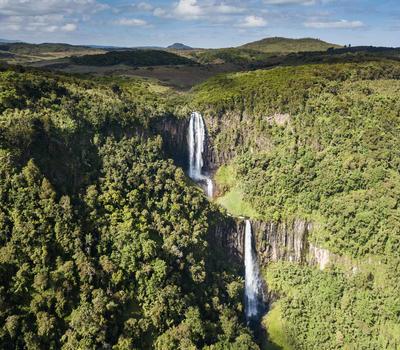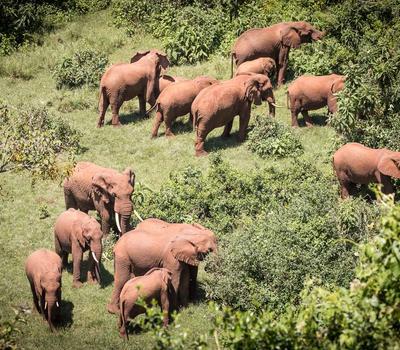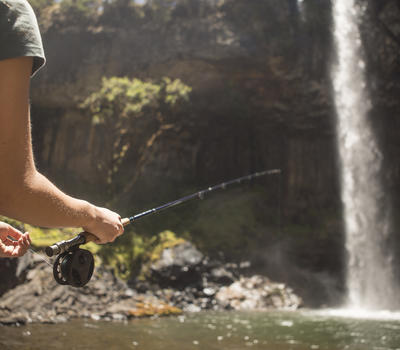 EXCURSIONS TO THE ABERDARE NATIONAL PARK
The Aberdares is a beautiful volcanic mountain range thirty minutes' drive away from Solio. With its highest peaks rising 14,100 feet above sea level, it has several distinct vegetation zones and a great diversity of plant and tree species. There is also abundant wildlife to be spotted. For keen anglers, the Aberdares has several trout filled mountain rivers and streams, so fly fishing can be enjoyed here. Park entry costs US$ 52 per person.
Show More
Show Less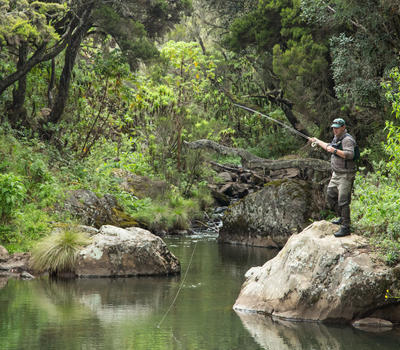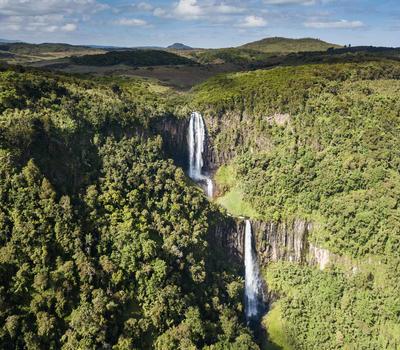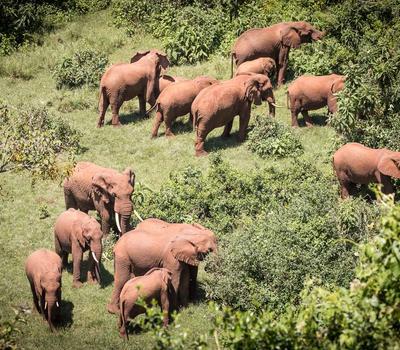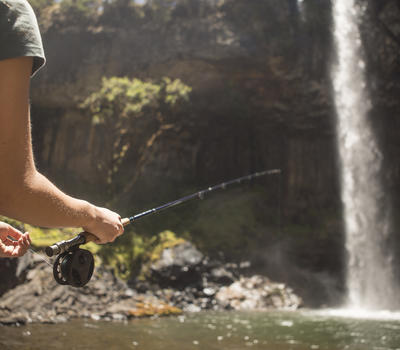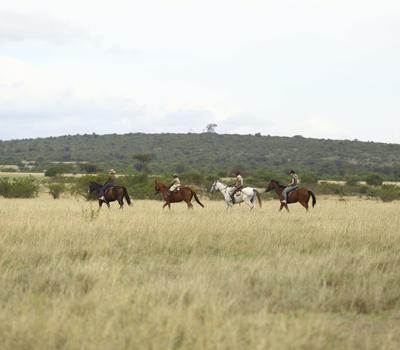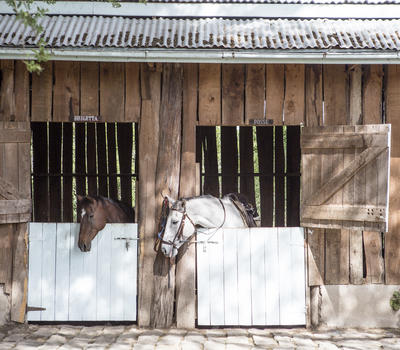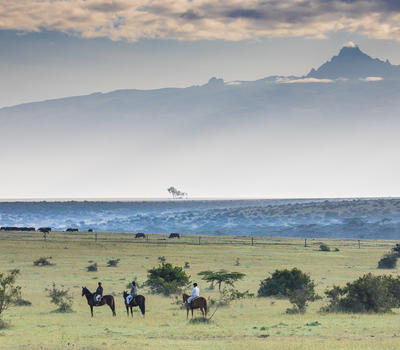 Our lovely stables are home to six horses. Riders of all abilities can enjoy Solio Ranch on horseback. More experienced riders can canter across some beautiful open plains.
Show More
Show Less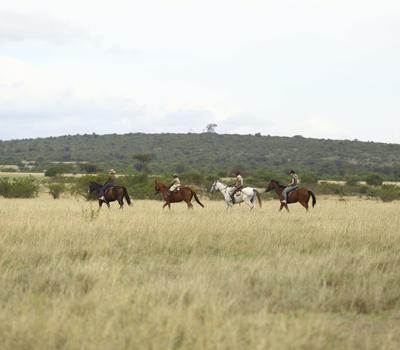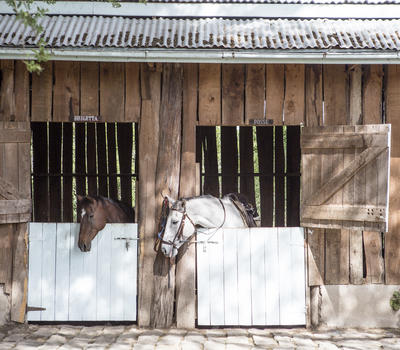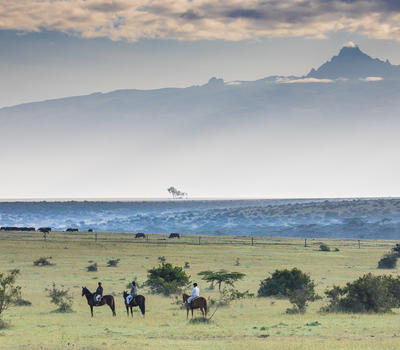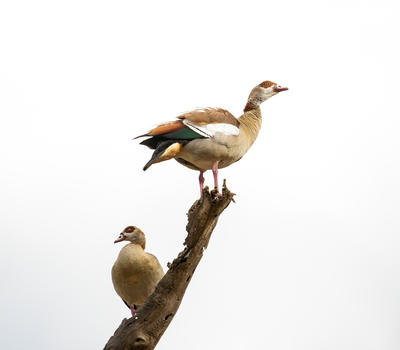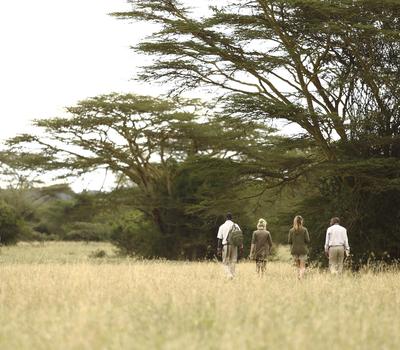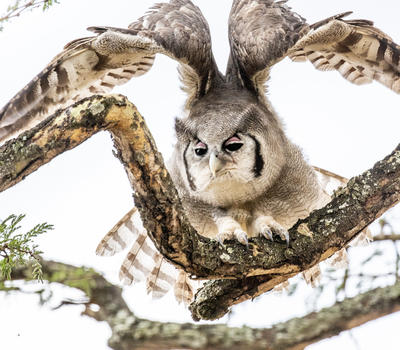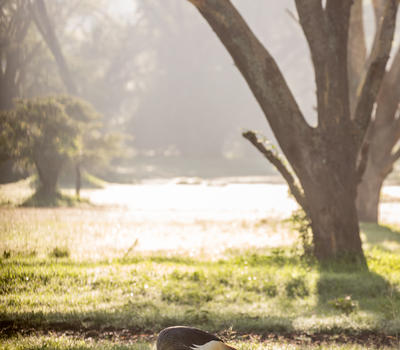 Stretch your legs and take the time to appreciate the flora, fauna and birdlife within Solio Ranch. Although outside the fenced off wildlife conservancy, you might come across zebra, impala, gazelle, warthogs and dik-dik, as well as abundant birdlife.
Show More
Show Less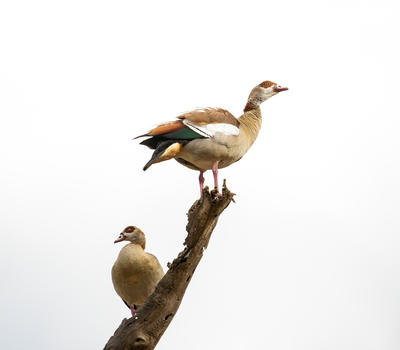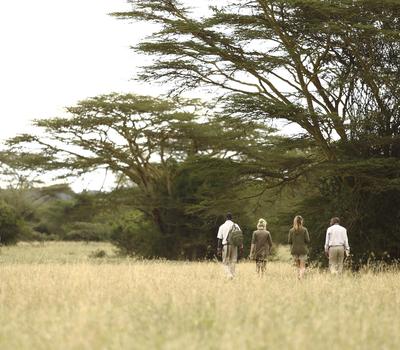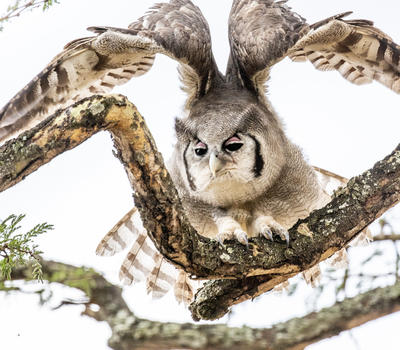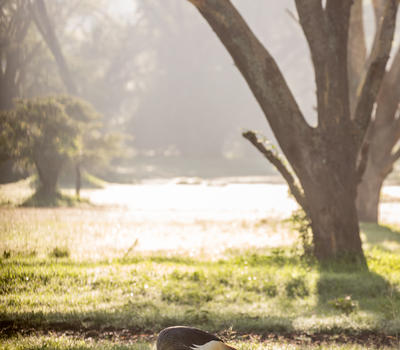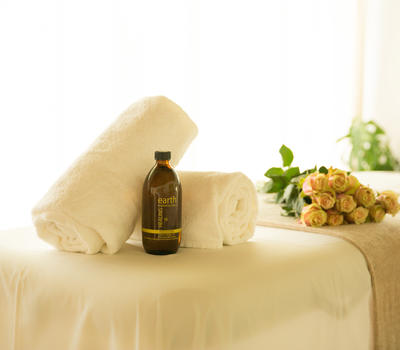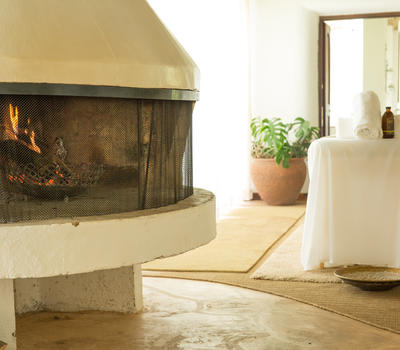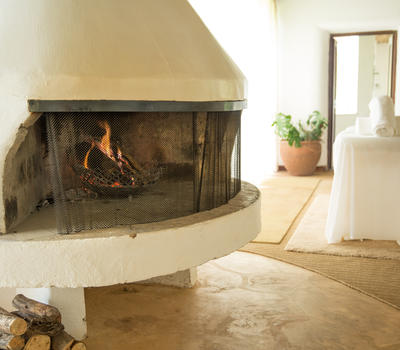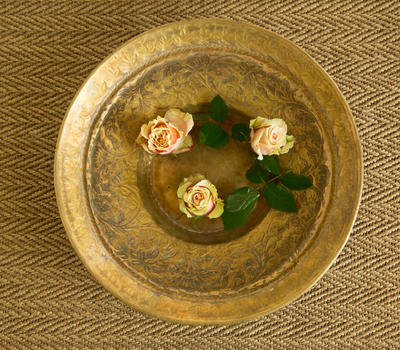 IN ROOM MASSAGES AND BEAUTY TREATMENTS
Indulge in a massage or beauty treatment from our trained therapist. Solio cottages are huge with plenty of space for a massage bed by the fire or in front of the floor to ceiling glass front, looking out into the bush and Mount Kenya beyond. We use spa products by Healing Earth, a premium organic brand inspired by ancient African healing traditions.
Show More
Show Less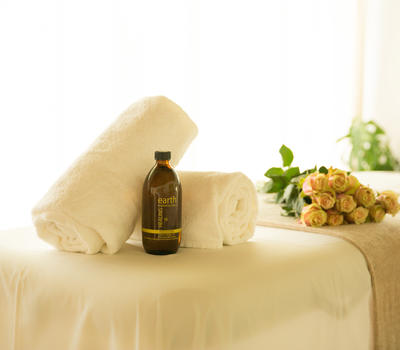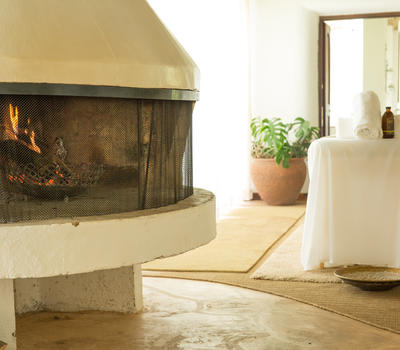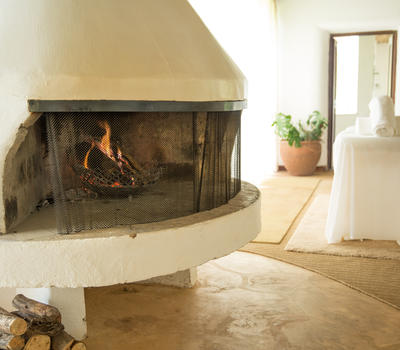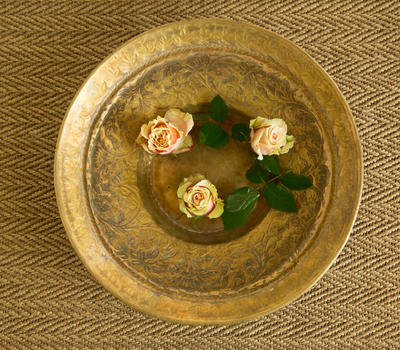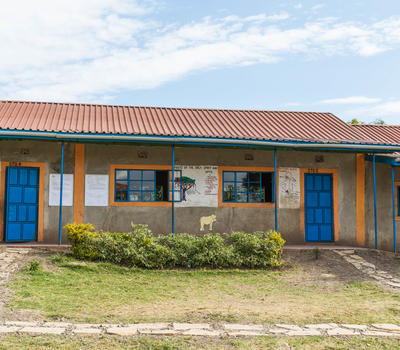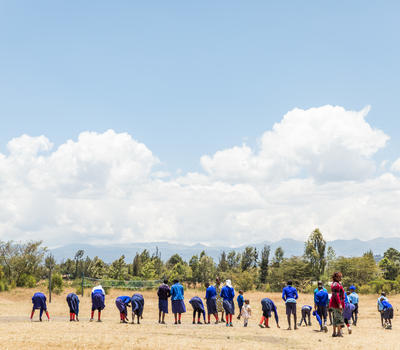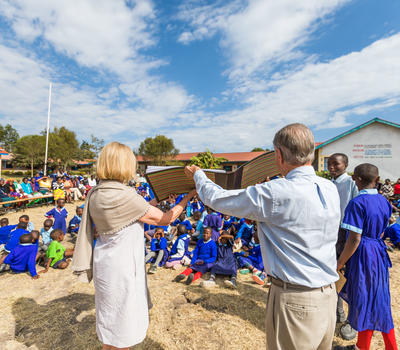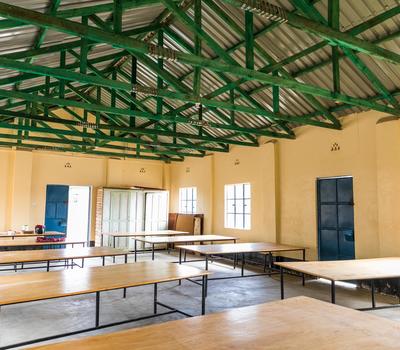 Visit one of the local community schools supported by The Safari Collection to meet the children and teachers. Not available at weekends or during school holidays.
Show More
Show Less