African Bush Camps Linyanti Bush Camp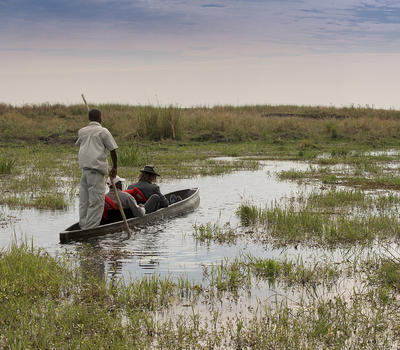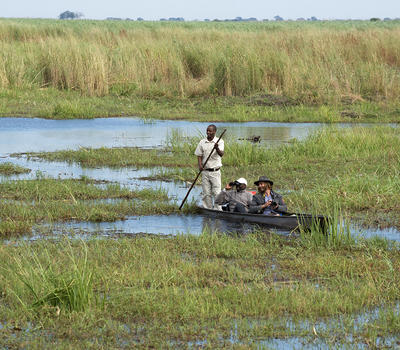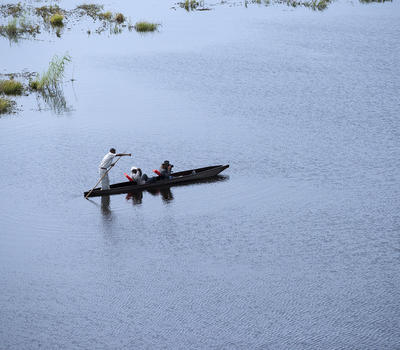 Traditionally, the Mokoro was the only form of transport through the waterways. Sail through the rivers and tributaries with our River Guides in a dugout canoe, savouring those moments of peace, and encounter an incredible variety of wildlife along the way.
Unlike the traditional Mokoros which are made from indigenous trees, to conserve the environment we model our Mokoros out of fiberglass. Mokoro Safaris are available when water levels permit.
Show More
Show Less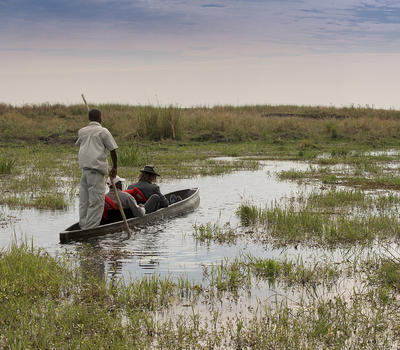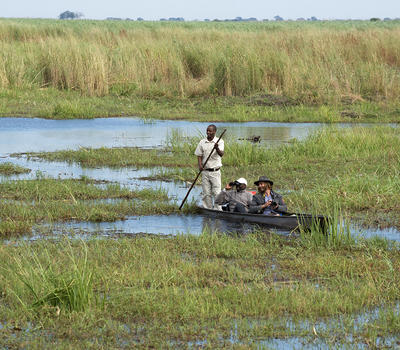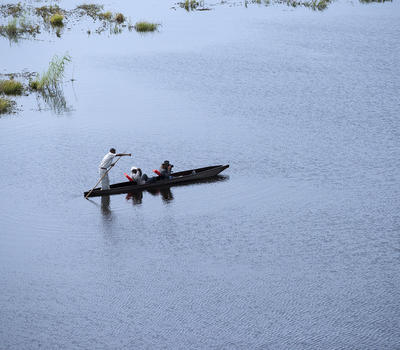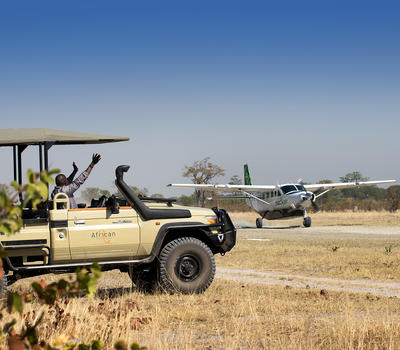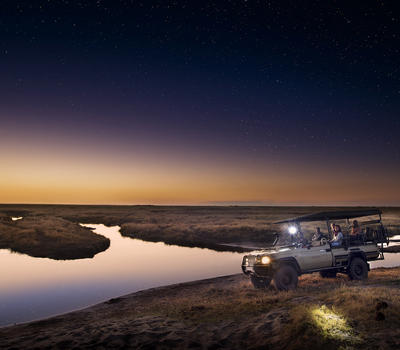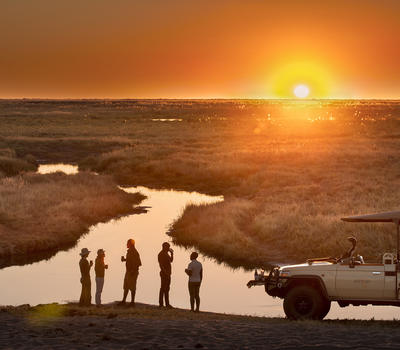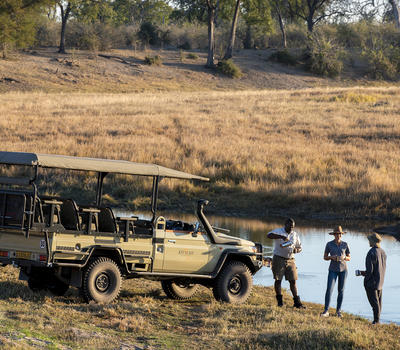 Morning, afternoon and night game drives are offered in open 4x4 vehicles. Linyanti is best known for it's large populations of elephant and buffalo that congregate in vast numbers especially during the dry season.
Lead by one of our experienced guides, you'll see magnificent wildlife indigenous to the area. Your guide will show you the hidden spots best for game viewing and give you an insider's knowledge. With years of experience our African Bush Camps guides are known for being some of the best in the business.
Our private concessions allow for game drives after the sun has set. Experience the bush when elusive nocturnal wildlife awakens to hunt, forage and live their lives under the cover of darkness.
Show More
Show Less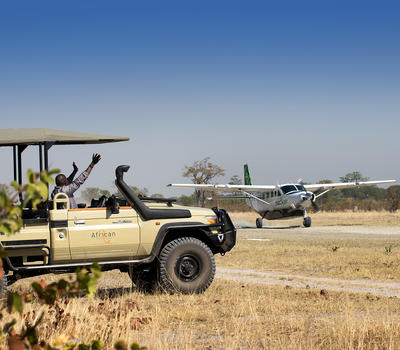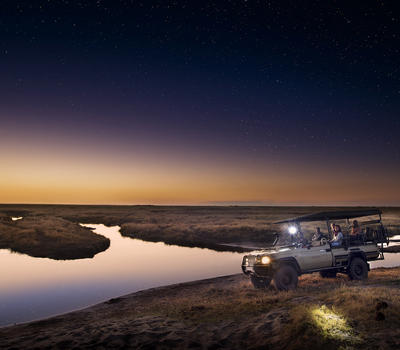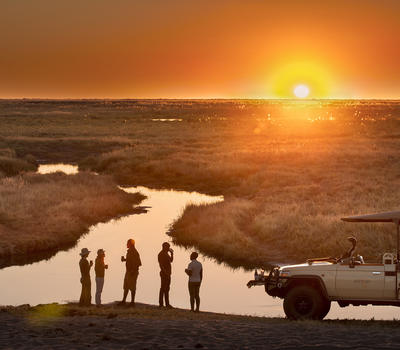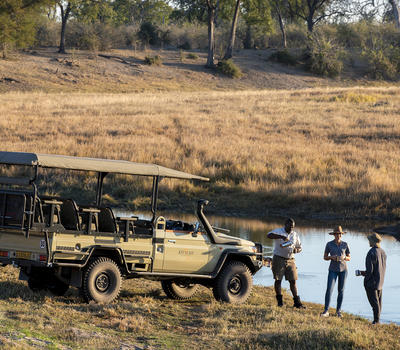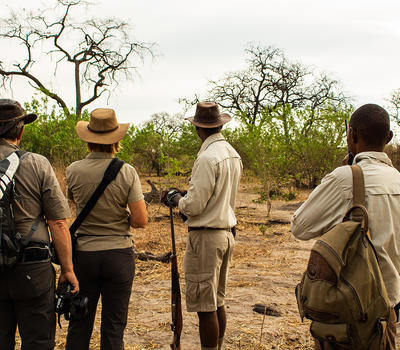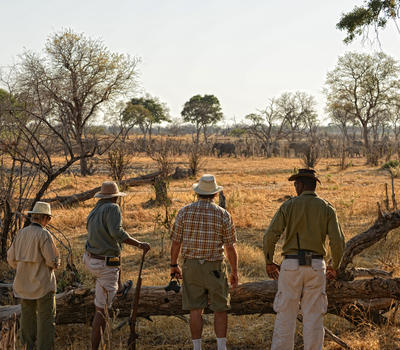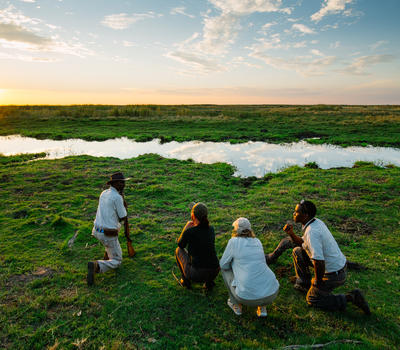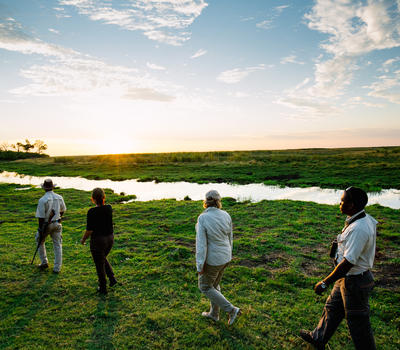 Awaken your senses and discover all that the bush has to offer when taking part in a walking safaris. Guided walking safaris are for guests 16 years and older and are led by our qualified and passionate walking guides who share their knowledge and love of the bush.
For a full day walking safari, a private walking guide will need to be pre-booked with us.
With the dry vegetation between May and October, walking safaris are a fantastic and exciting way to experience the area. Since your safety is our first priority, walking safaris are usually conducted when the bush is not too thick and our guides are armed at all times.
Show More
Show Less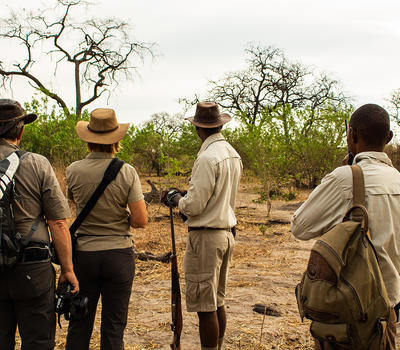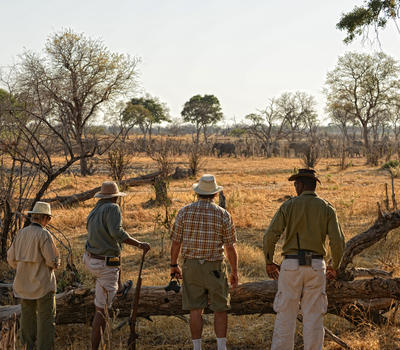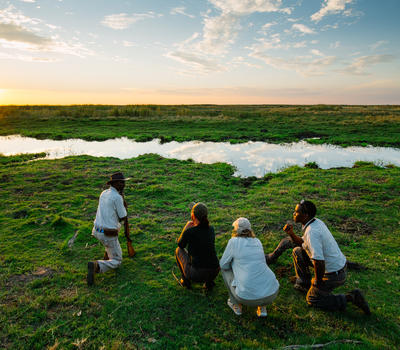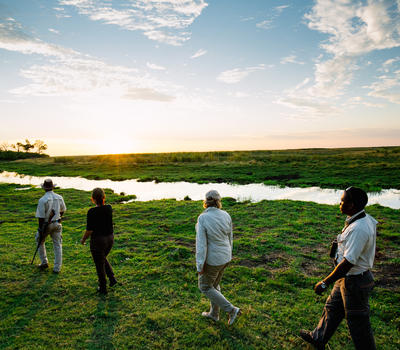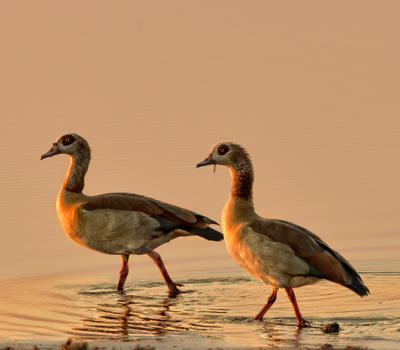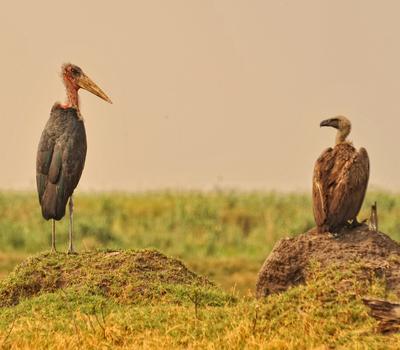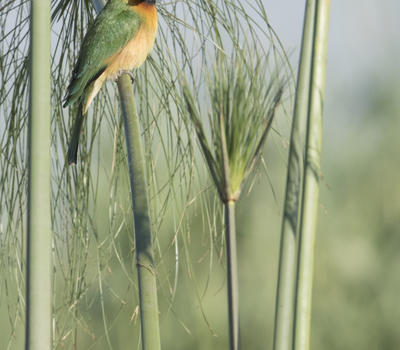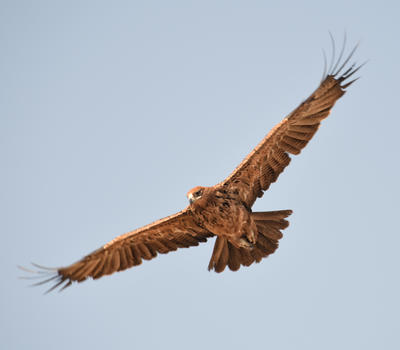 The area offers spectacular birding all year round. With its mixed habitats comes a good variety of bird species. Linyanti birding is excellent, making it one of the biggest attractions on an Okavango safari.
Show More
Show Less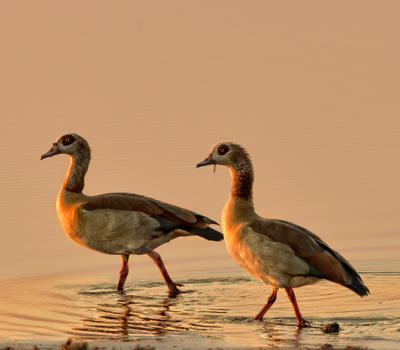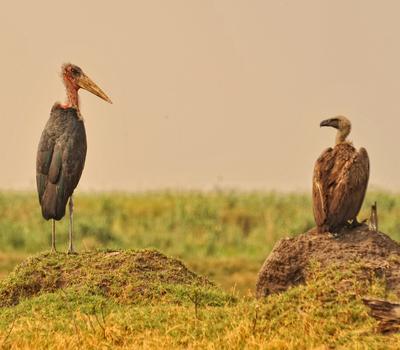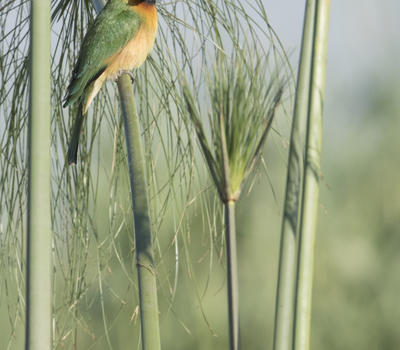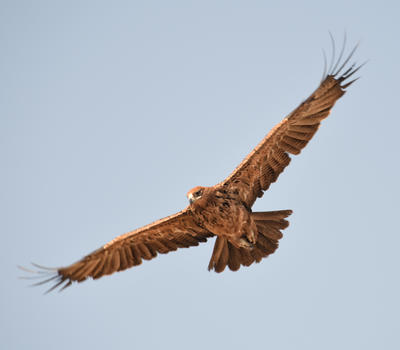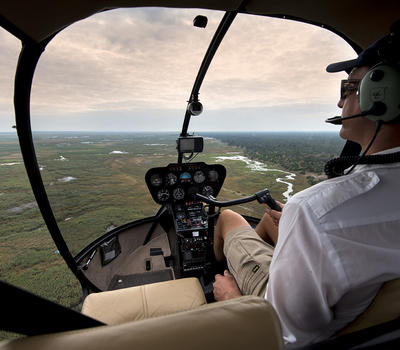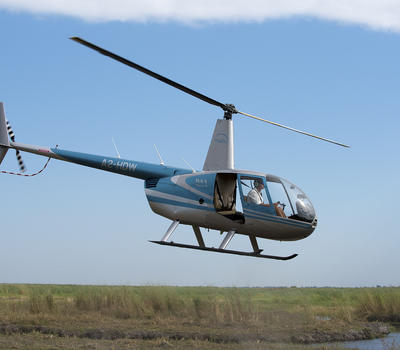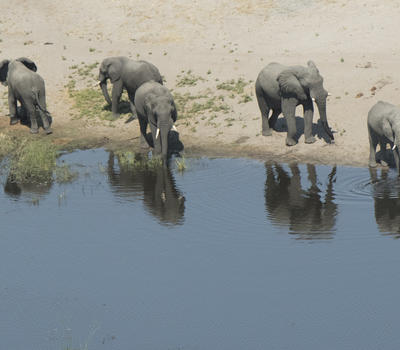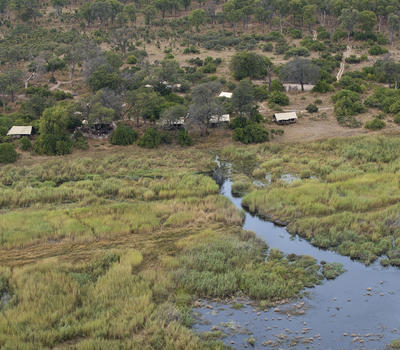 Scenic Helicopter flight (Seasonal)
A half-hour scenic helicopter flight is included when you stay 3 nights or more at Linyanti Bush Camp from April to November. Experience the pristine wilderness from a bird's-eye vantage for a completely different bush experience.
Show More
Show Less