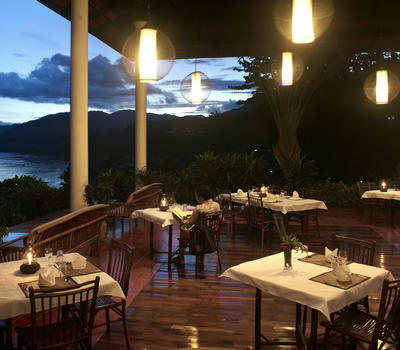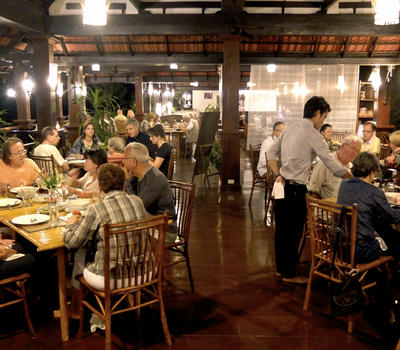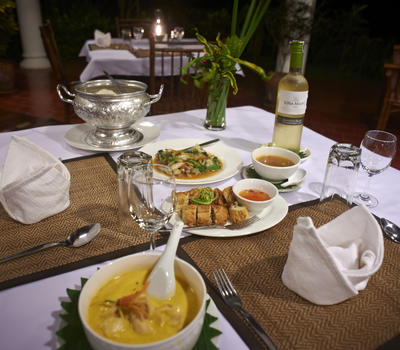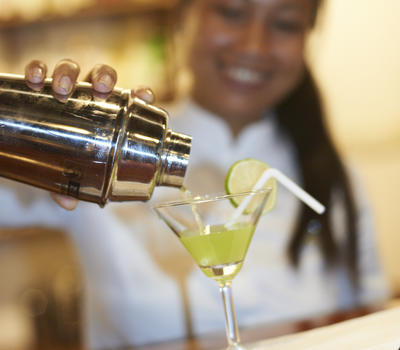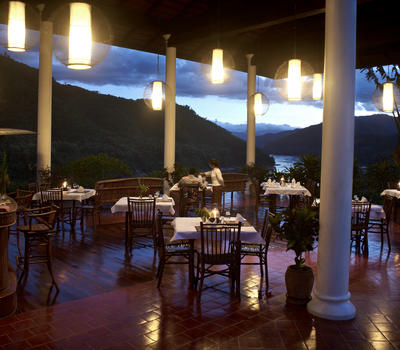 The Moonlight & The Sunset
The Sanctuary Pakbeng Lodge has two restaurants overlooking the Mekong River. "The Moonlight" caters for the Superior Rooms while "The Sunset", which is located on top of the hill, caters for the Deluxe rooms and the Suites.
Both locations house a bar and a lounge and allows the opportunity to sample traditional Lao & Thai specialties from our set menus using seasonal produce from our organic farm.
The Sunset also suggests a menu a la carte to discover the pleasures of fine dining in Pakbeng where the spices of Laos and western flavors meet up in a charming atmosphere.
Show More
Show Less