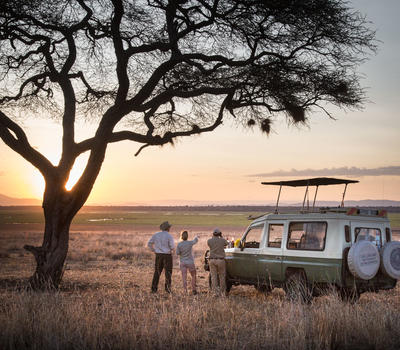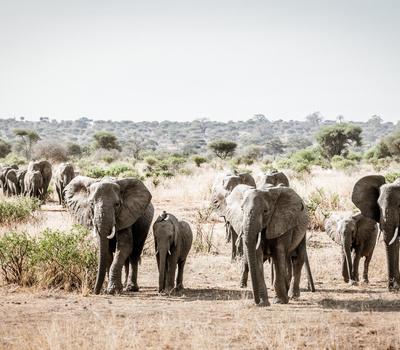 Game drives in 4WD vehicles
Game drives are a fantastic way to see Tarangire. This park is second only to the Serengeti in its concentration of wildlife and is well known for big herds of buffalo, elephant that stand picturesquely beneath the spreading branches of baobabs and prides of lazy lion sprawled in the shade of acacia scrub. The muted colours of Africa are frequently lit up by the bright reds and yellows of barbets, starlings and bee-eaters; there are over 550 species of birds here. Sometimes we'll take advantage of our freedom to venture out at night for this is when elusive creatures also choose to softly tread the trails. Few things are more exhilarating than catching a glimpse of the patterned flank of a leopard as it slinks through the grass beside our car.
Show More
Show Less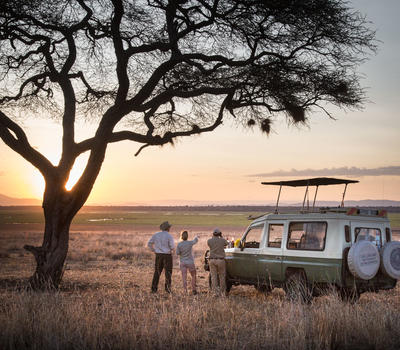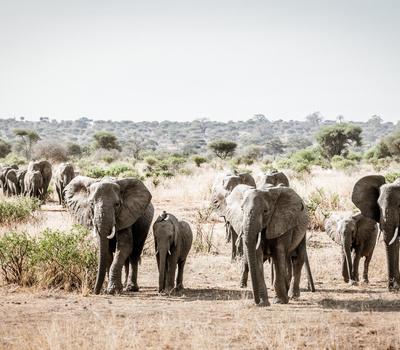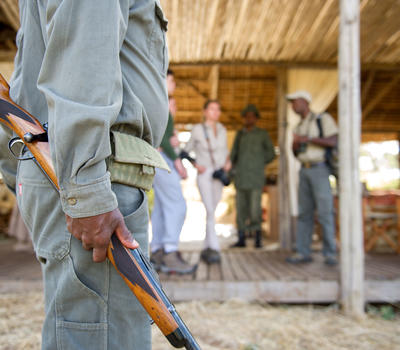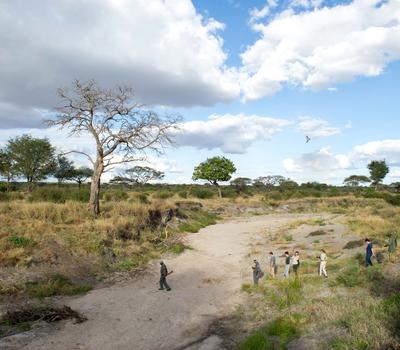 You will wake in the cool of the early morning and walk straight out of camp to discover evidence of the night's activities along the course of the Tarangire River. There's something very special about placing one's own foot within the print of an elephant, or kneeling to cradle the nest of a praying mantis, glistening with dew. It's the sort of rare freedom that we seldom enjoy in our busy lives.
Show More
Show Less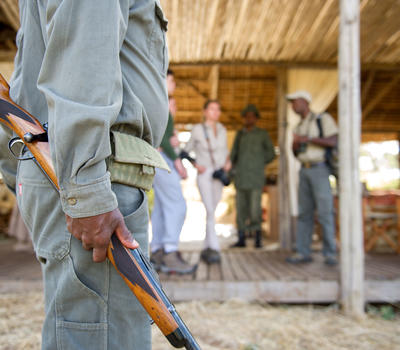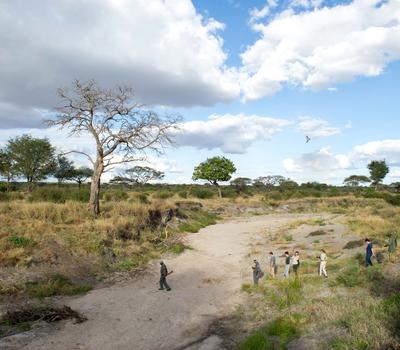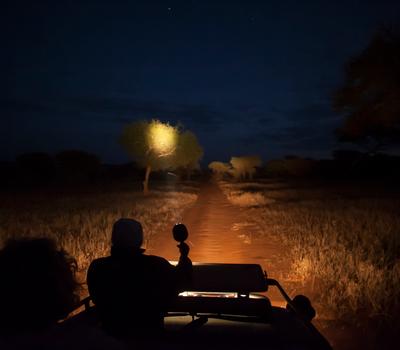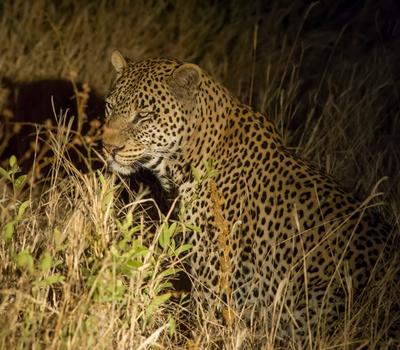 After dark the bush changes and you have a chance to meet some of our nocturnal neighbours. Genets, civets, porcupines and bush babies are often seen, and if you're lucky you might even catch the big chaps out on a hunt as lions and leopards head off on the prowl.
Show More
Show Less