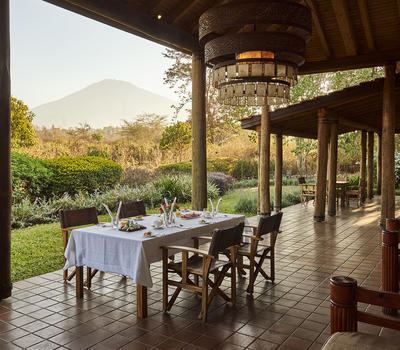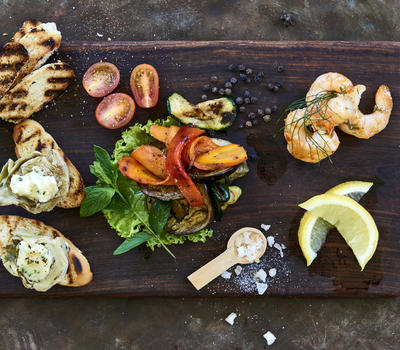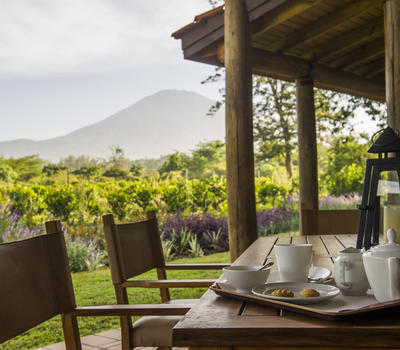 Dining at Legendary Lodge
As with any farmhouse, the kitchen tends to be the heart of the home, and Legendary Lodge is no exception. Our team of incredibly talented Tanzanian chefs will leave you wishing you had more space for another course. Using only the freshest ingredients and prepared with a large scoop of Love, every meal will be an experience.
Breakfast is typically available from 6.30am but we are happy to arrange for it at your desired time. A continental style buffet of fresh fruits, cereals, yoghurts and pastries — baked that morning by our pastry chef, will be laid out. Your waiter will take a hot breakfast order.
Lunch and dinner offer three courses, with a choice for all courses.
Ensuring that your mealtime is an experience, enjoy the warmth of the sun when we move your lunch table into the gardens, or relax on the verandah at night, with gas heaters warming the air, and a throw around your shoulders.
We welcome you at the fire-place in the evenings for a pre-dinner drink: a chance for us to have a chat, but should you feel so at home that you would prefer to enjoy meals in your cottage, please just let the lodge manager know so that this can be arranged for you.
Legendary Lodge takes pride in tailor-making our menus wherever possible so that we are able to meet all your requests.
Show More
Show Less