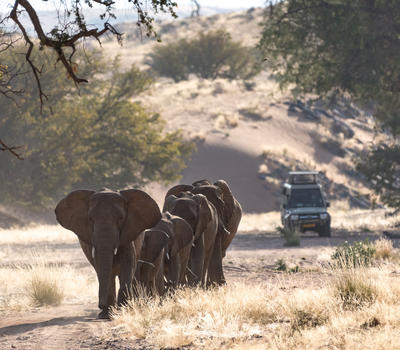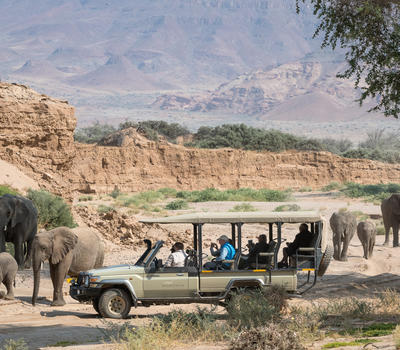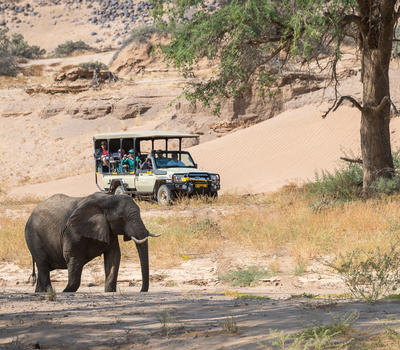 Damaraland Camp - Nature Drives
Morning and afternoon nature drives reveal the dramatic scenery and fascinating wildlife of the region. Desert-adapted elephant are the highlight of the area, although the natural cycle of rainfall dictates the seasonal movements of wildlife along the Huab River.
Show More
Show Less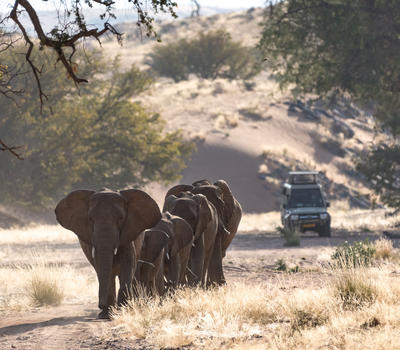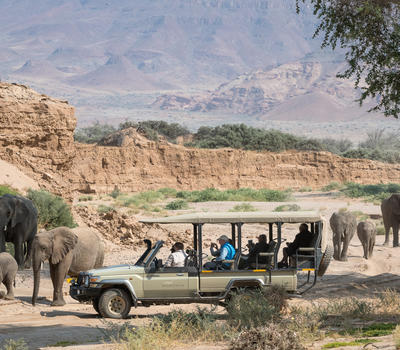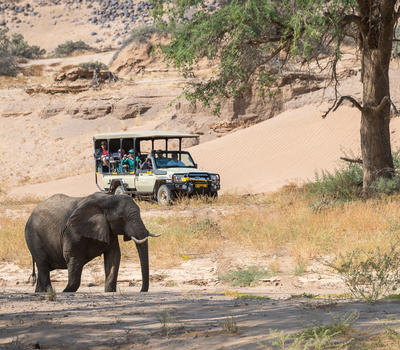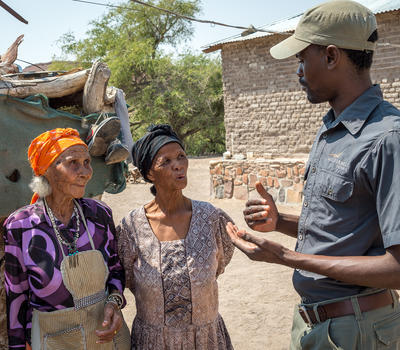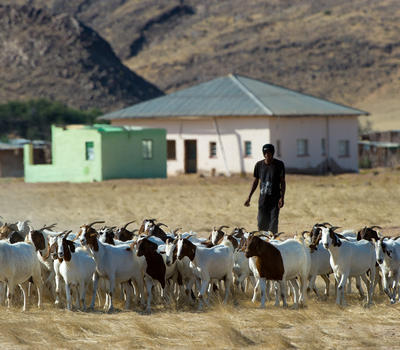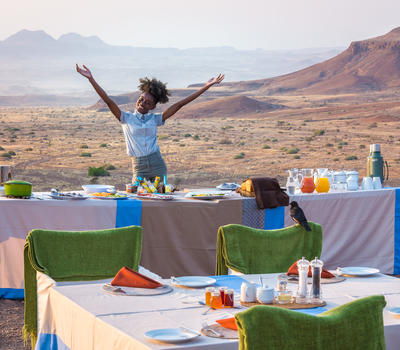 Damaraland Camp - Cultural Activities
Learn about the unique heritage of the local peoples, which include Nama-Damara, Herero, Owambo, and the displaced Riemvasmaakers of South Africa. This activity allows you to respectfully engage with these communities and it also includes a visit to the local Bergsig School.
Show More
Show Less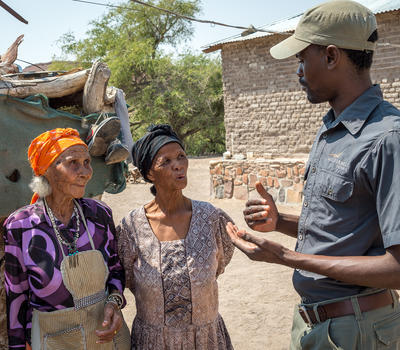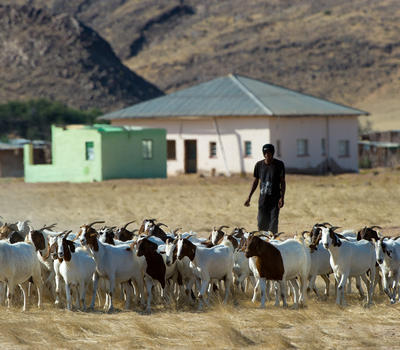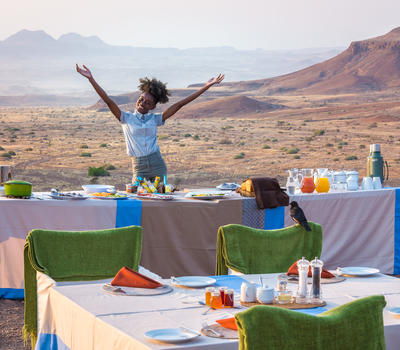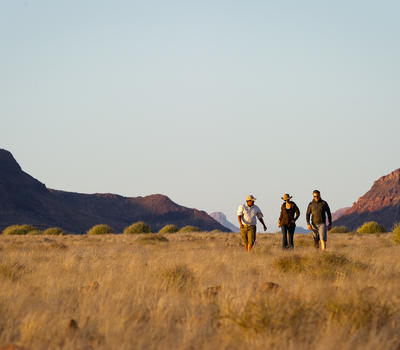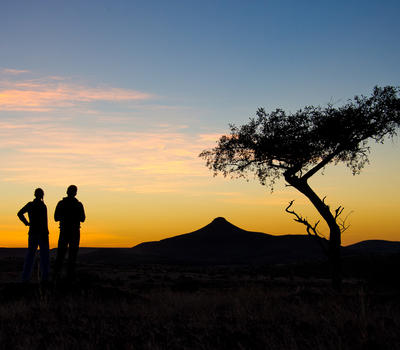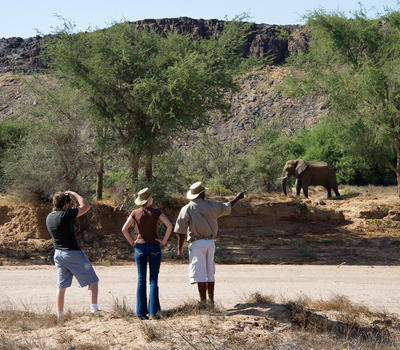 Damaraland Camp - Guided Nature Walks
Learn more about the ancient geological past and present of Damaraland; as well as about the unique plants, birds and reptiles that have superbly adapted to this arid area.
Show More
Show Less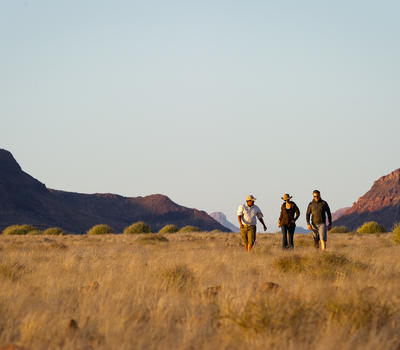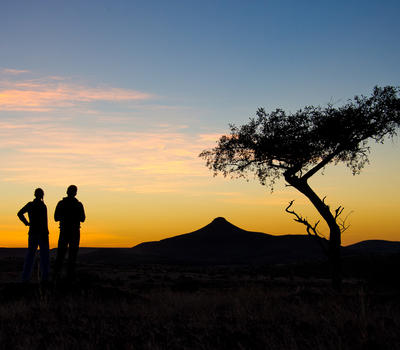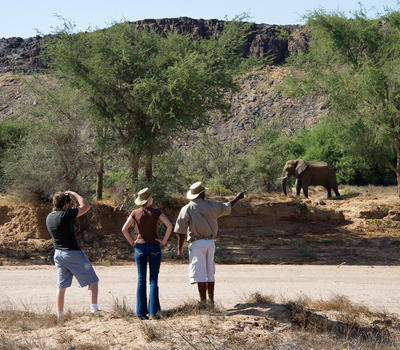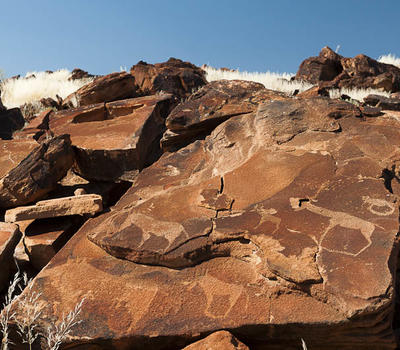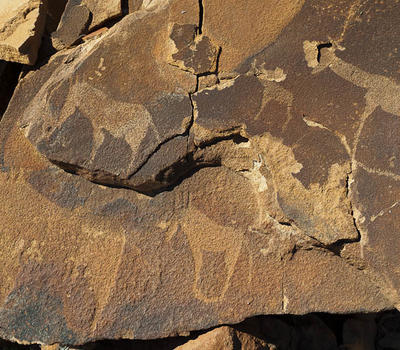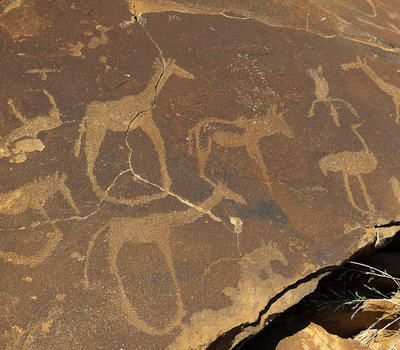 Damaraland Camp - Rock Art Excursions
Damaraland is world-famous for its ancient rock art; guests on stays of three nights or more can take a day drive to visit some of these remains and marvel at the artists of ages past.
Show More
Show Less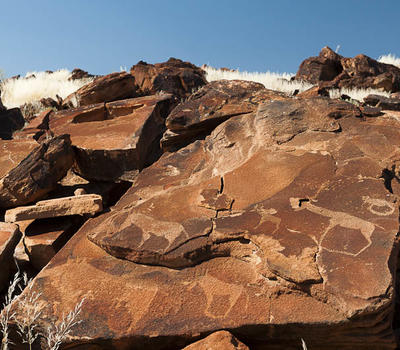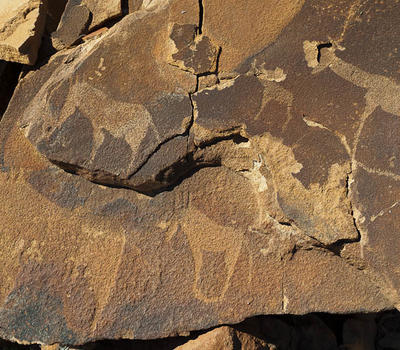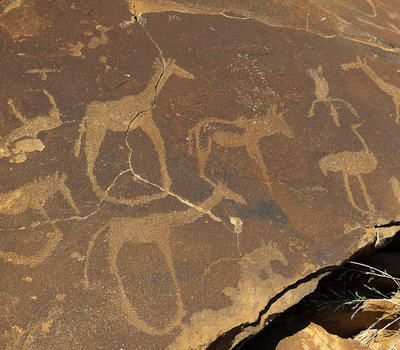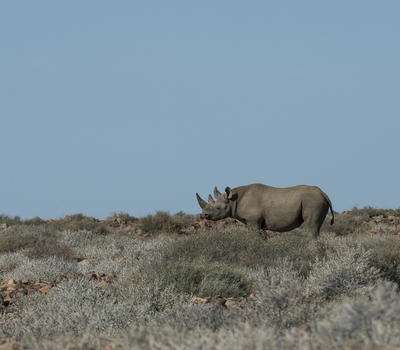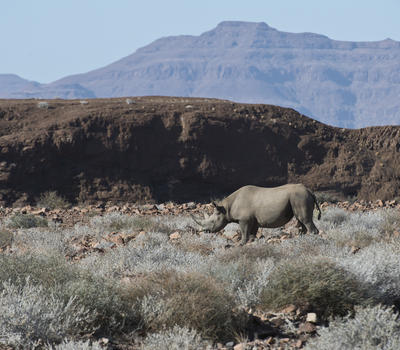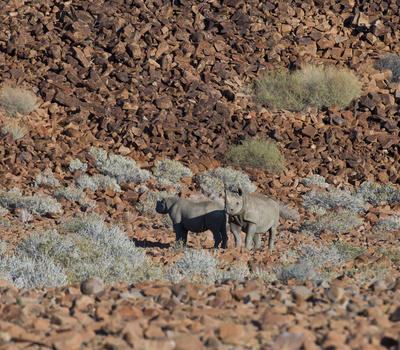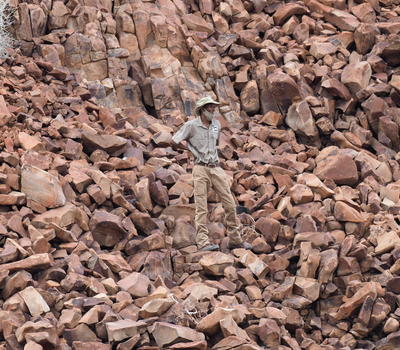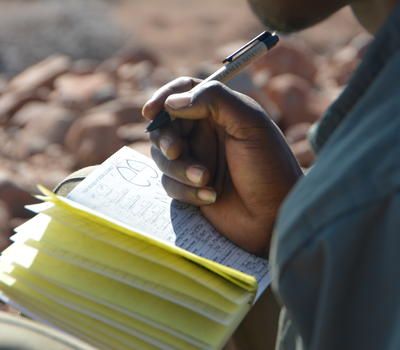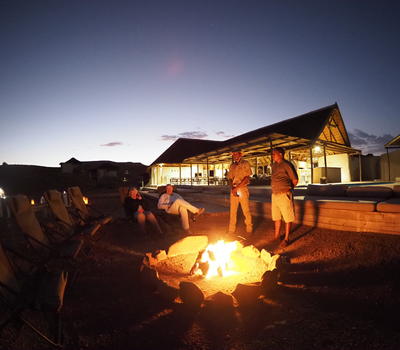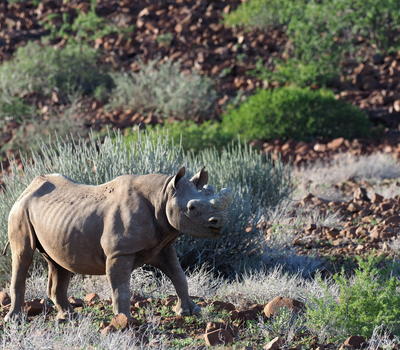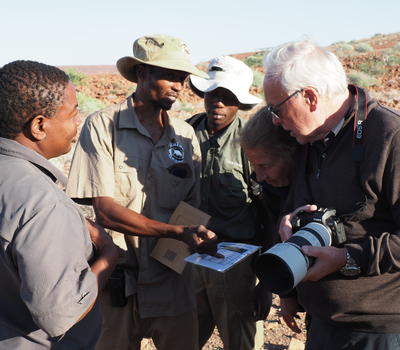 Damaraland Camp - Guided Rhino Tracking
Set out in the morning by vehicle and on foot, to follow the Save The Rhino Trust expert guides, monitoring and tracking one of their charges – the desert-adapted black rhino. Due to the vast terrain, long distances can be covered, with other wildlife to be seen along the way.
* Note that the guided rhino tracking activity, by vehicle and foot (the full experience with "Save The Rhino Trust (SRT)") usually offered at Desert Rhino Camp will now be offered at Damaraland Camp for the period 01 January 2022 to 31 March 2022.
Show More
Show Less