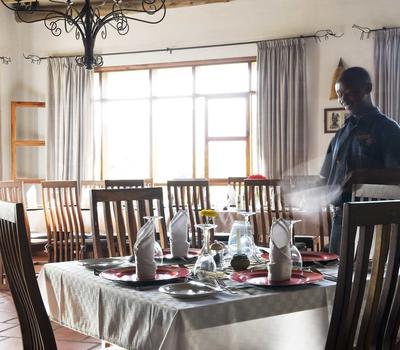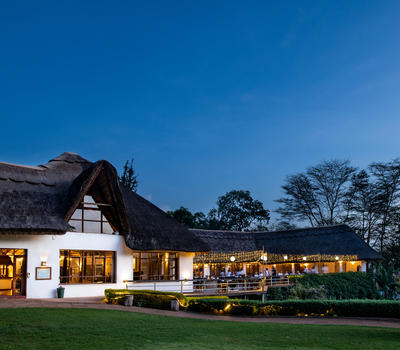 The main building, covered with an elegant thatched roof, contains the lounge, restaurant and a big deck which offers spectacular views of the Oldeani Volcano.
The elegant restaurant is divided in two private áreas and includes a comfortable lounge.

The large vegetable garden and lower garden are perfect for a stroll. an ideal place to take photos. Guests can enjoy excellent home made cuisine using the dairy products and fresh vegetables produced by the farm all year round.
Depending on the weather dinner can also be served on the terrace deck, making a perfect venue.
Show More
Show Less