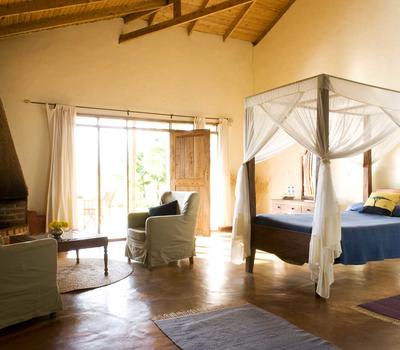 Spacious rooms with twin or doublé bed located in bungalows and set in three private wings that connect through pathways.
Rooms include sitting space, verandah with furniture and en suite facilities.
Total standard rooms: 48
Show More
Show Less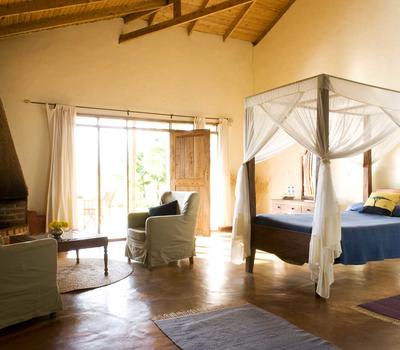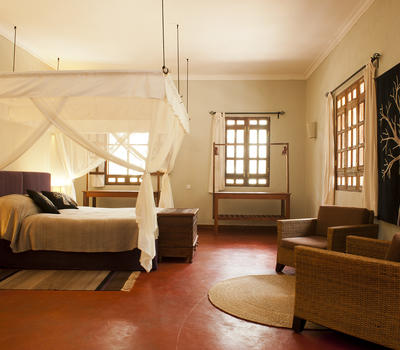 Spacious room with doublé bed, located in bungalows.
Suite rooms include sitting space, private verandah with terrace futniture and en suite facilities.
Total standard rooms: 3
Show More
Show Less